Tech Companies Take Down 3 Million Online Listings for Trafficked Wildlife
Online technology companies in the Coalition to End Wildlife Trafficking Online reported removing or blocking over 3 million listings for endangered and threatened species and associated products from their online platforms to date. These listings included live tigers, reptiles, primates and birds for the exotic pet trade, as well as products derived from species like elephants, pangolins and marine turtles.
Offline and in the Wild, a report released today about progress made by companies involved in the World Wildlife Fund (WWF), TRAFFIC and International Fund for Animal Welfare (IFAW)-convened coalition, finds that efforts taken by these companies are helping to shut down the cloud-based trade routes cybercriminals rely on for exploiting wildlife.
"eBay has been fighting online wildlife trafficking on our marketplace for over a decade," said Mike Carson, Director of Global Policy and Regulatory Management at eBay. "We're collaborating with government agencies, NGOs, industry peers and members of the eBay community to help us enforce our Animal and Wildlife Products policy in alignment with the Coalition's wildlife policy framework, and it's working. In 2019, we blocked or removed over 165,000 listings globally that are prohibited under this policy."
The Coalition's progress has resulted from strengthened wildlife policies, an increase in staff ability to detect potential illegal wildlife products and live wild animals, regular monitoring and data sharing from wildlife experts, reports sent in by volunteers through the Coalition's Wildlife Cyber Spotter Program, enhanced algorithms—thanks to key search word monitoring and collation—and shared learning.
"Criminal networks are taking advantage of internet platforms at the expense of the rarest species nature has to offer," said Crawford Allan, Senior Director for TRAFFIC at WWF. "But the vastness of the internet presents a challenge for law enforcement to regulate. The online companies in our Coalition now have the smarts and tools to fight back against wildlife trafficking online, and can help ease the burden on law enforcement."
The Coalition to End Wildlife Trafficking Online was born out of the global proliferation of internet access and resulting shift in illegal wildlife trade transactions from physical to online markets. The extensive number of listings removed by the Coalition's second anniversary demonstrates both the long-term effectiveness of the partnership and the continued commitment of the companies to prevent wildlife trafficking on their platforms.
According to Tania McCrea-Steele, International Project Manager, Wildlife Crime at IFAW, "Uniting online technology companies is critical in the fight against wildlife cybercrime as wildlife traffickers are abusing the anonymity of the internet to exploit endangered wildlife. Tragically, you can find elephant ivory, pangolin scales, live tiger cubs, live birds and reptiles and more, all for sale on your smart phone. The online technology companies are a core part of the solution as they are able to work at an unprecedented global scale and disrupt illegal wildlife trafficking."
In addition to blocking or removing illegal wildlife trade related information, Coalition companies have launched user engagement initiatives to promote wildlife conservation reaching millions of internet users.
"Wildlife crime is a widely recognized global problem which demands a global solution," said Siyao, Security Expert at Alibaba. "The Coalition provides a platform for online technology companies to contribute to this solution together. At Alibaba, we share our lessons learned and continuously learn from other Coalition members on how to better curb and prevent wildlife trafficking online by investing in innovative technology and engaging the public to join the fight for wildlife."
Individuals can join the fight against wildlife cybercrime and support the efforts of the Coalition to End Wildlife Trafficking Online by not buying wildlife products and reporting suspicious wildlife listings online to companies. Prohibited wildlife products found online can be flagged for removal at https://www.endwildlifetraffickingonline.org/.
WWF, IFAW and TRAFFIC train citizen science volunteers on how to identify prohibited wildlife products online through the Coalition's Wildlife Cyber Spotter Program. So far, Coalition Cyber Spotters in the U.S., Germany and Singapore have flagged over 4,000 prohibited listings for sale online. These listings have been removed in real time by Coalition company enforcement teams. Through the program, Cyber Spotters have helped uncover new seller keywords and identify wildlife trafficking trends that have helped companies' ongoing monitoring efforts.
'Tipping point' for climate action: Time's running out to avoid catastrophic heating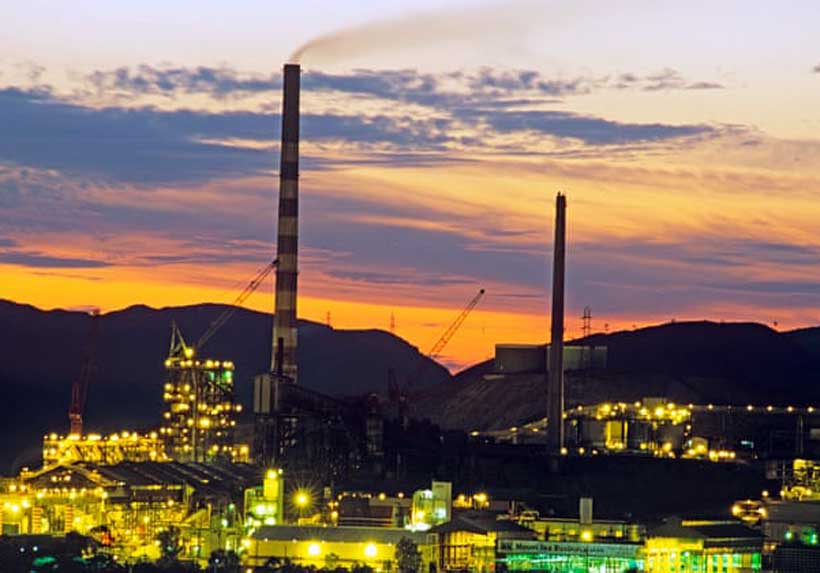 The temporary reduction in carbon emissions caused by global COVID-19 lockdowns did not slow the relentless advance of climate change. Greenhouse gas concentrations are at record levels, and the planet is on path towards dangerous overheating, a multi-agency climate report published on Thursday warns.
According to the landmark United in Science 2021, there "is no sign of growing back greener", as carbon dioxide emissions are rapidly accelerating, after a temporary blip in 2020 due to COVID, and nowhere close to the targets set by the Paris Agreement.
"We have reached a tipping point on the need for climate action. The disruption to our climate and our planet is already worse than we thought, and it is moving faster than predicted", UN Secretary General António Guterres underscored in a video message. "This report shows just how far off course we are", he added.
A world in danger
According to scientists, the rising global temperatures are already fueling devastating extreme weather events around the world, with escalating impacts on economies and societies. For example, billions of working hours have been lost due to excessive heat.
"We now have five times the number of recorded weather disasters than we had in 1970 and they are seven times more costly. Even the most developed countries have become vulnerable", said the UN chief.
Mr. Guterres cited how Hurricane Ida recently cut power to over a million people in New Orleans, and New York City was paralysed by record-breaking rain that killed at least 50 people in the region.
"These events would have been impossible without human-caused climate change. Costly fires, floods and extreme weather events are increasing everywhere. These changes are just the beginning of worse to come", he warned.
A bleak future
The report echoes some of the data and warnings from experts in the last year: the average global temperature for the past five years was among the highest on record, and there is an increasing likelihood that temperatures will temporarily breach the threshold of 1.5° Celsius above the pre-industrial era, in the next five years.
The picture painted by United in Science is bleak: even with ambitious action to slow greenhouse gas emissions, sea levels will continue to rise and threaten low-lying islands and coastal populations throughout the world.
"We really are out of time. We must act now to prevent further irreversible damage. COP26 this November must mark that turning point. By then we need all countries to commit to achieve net zero emissions by the middle of this century and to present clear, credible long-term strategies to get there", urged the UN chief.
The 2021 United Nations Climate Change Conference, also known as COP26, is scheduled to be held in the city of Glasgow, Scotland between 31 October and 12 November 2021. The pivotal meeting is expected to set the course of climate action for the next decade.
"We must urgently secure a breakthrough on adaptation and resilience, so that vulnerable communities can manage these growing (climate) risks…I expect all these issues to be addressed and resolved at COP26. Our future is at stake", Mr. Guterres emphasized.
"We are not yet on track towards the Paris 1.5 to 2 degrees' limit, although positive things have started to happen and the political interest to mitigate climate change is clearly growing but to be successful in this effort, we have to start acting now. We cannot wait for decades to act, we have to start acting already in this decade", added Prof. Petteri Taalas, World Meteorological Organization's secretary general.
The report also cites the conclusions of the most recent IPCC report: the scale of recent changes across the climate system are unprecedented over many centuries to many thousands of years, and it is unequivocal that human influence has warmed the atmosphere, ocean and land.
Notable findings
Concentrations of the major greenhouse gases – carbon dioxide (CO2), methane (CH4) and nitrous oxide (N2 O) continued to increase in 2020 and the first half of 2021.
According to WMO, reducing atmospheric methane (CH4) in the short term, could support the pledges of 193 Member States made in Paris. This measure does not reduce the need for strong, rapid and sustained reductions in CO2 and other greenhouse gases.
Meanwhile, the UN Environment Program (UNEP), warns that five years after the adoption of the Paris Agreement, the emissions gap (the difference between where emissions are heading and where science indicate they should be in 2030) is as large as ever.
Although the increasing number of countries committing to net-zero emission goals is encouraging, to remain feasible and credible, these goals urgently need to be reflected in near-term policy and in significantly more ambitious actions, the agency highlights.
"Last year, we estimated that there was 5.6 per cent drop in emissions and since the lifetime of carbon dioxide is so long, this one year anomaly in emissions doesn't change the big picture. We saw some improvements in air quality, these short-lived gases, which are affecting air quality. We saw positive evolution there. But now we have returned more or less back to the 2019 emission levels", further explained the WMO chief.
A warmer future
The report explains that the annual global average temperature is likely to be at least 1 °C warmer than pre-industrial levels (defined as the 1850–1900 average) in each of the coming five years and is very likely to be within the range of 0.9 °C to 1.8 °C.
There is also a 40% chance that the average temperature in one of the next five years, will be at least 1.5 °C warmer than pre-industrial levels. However, it is very unlikely that the 5-year average temperature for 2021–2025 will pass the 1.5 °C threshold.
High latitude regions, and the Sahel, are likely to be wetter in the next five years, the report also warns.
Sea level rise is inevitable
"We don't know what's going to happen to the Antarctic glacier, where we have the biggest mass of ice worldwide and in the worst case, we could see up to two meters of sea level rise by the end of this century if the melting of the Antarctic glacier happens in a speedier manner", cautioned Prof. Taalas.
Global sea levels rose 20 cm from 1900 to 2018, and at an accelerated rate from 2006 to 2018.
Even if emissions are reduced to limit warming to well below 2 °C, the global average sea level would likely rise by 0.3–0.6 m by 2100 and could rise 0.3–3.1 m by 2300.
Adaptation to the rise will be essential, especially along low-lying coasts, small islands, deltas and coastal cities, explains WMO.
World's health also at risk
The World Health Organization (WHO) warns that rising temperatures are linked to increased heat-related mortality and work impairment, with an excess of 103 billion potential work hours lost globally in 2019 compared with those lost in 2000.
Moreover, COVID-19 infections and climate hazards such as heatwaves, wildfires and poor air quality, combine to threaten human health worldwide, putting vulnerable populations at particular risk.
According to the UN health agency, the COVID-19 recovery efforts should be aligned with national climate change and air quality strategies to reduce risks from cascading climate hazards, and gain health co-benefits.
"We had this temperature anomaly in western Canada and the United States, where we were up to 15 degrees warmer temperatures than normally. And that led to a record breaking, forest fires and major health problems, especially amongst elderly people", highlighted WMO Secretary General.
Global Plastic Action Partnership Making an Impact in Fighting Plastic Pollution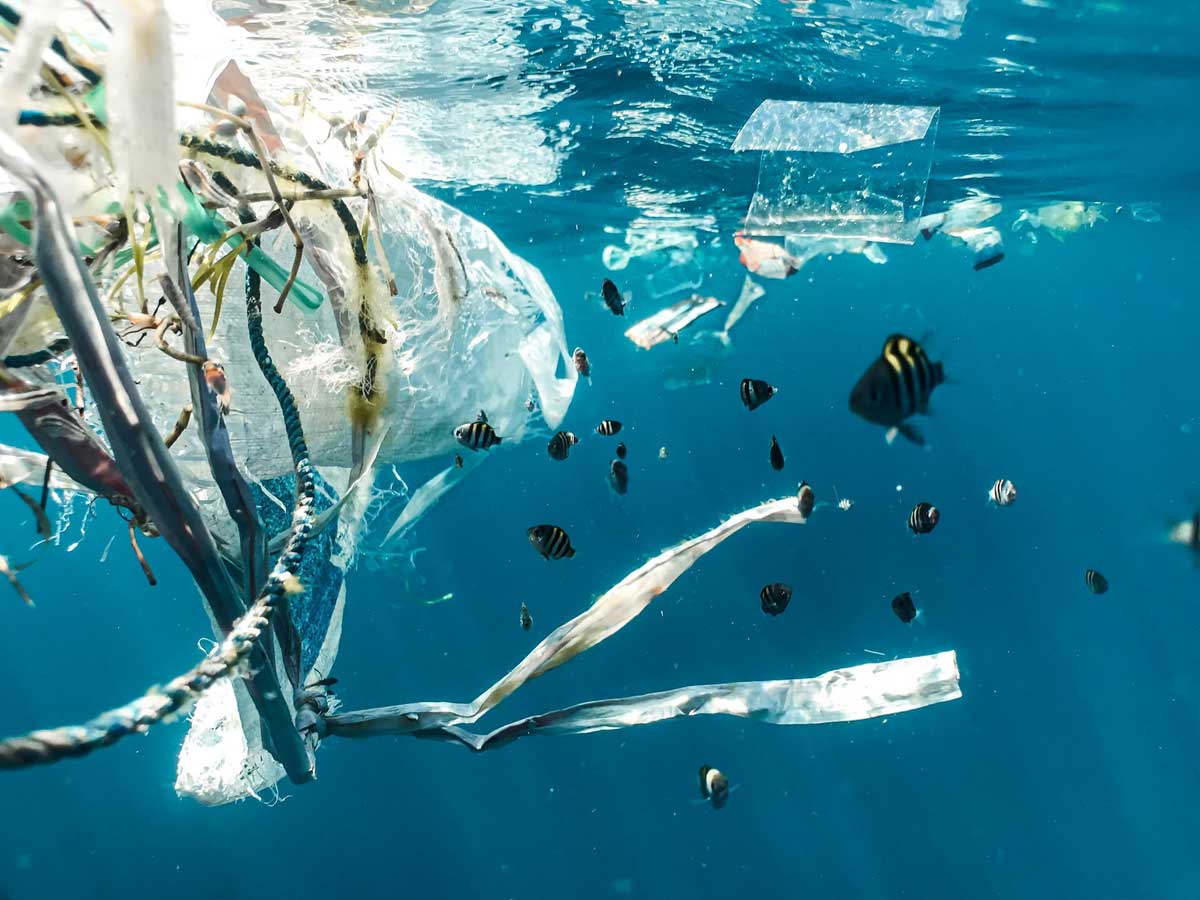 The Global Plastic Action Partnership (GPAP) released its second annual impact report, which highlights strides made over the last two years in building coalitions, extending global reach, and helping nations make a difference by confronting plastic waste.
"Plastic pollution was already a global emergency, and with the pandemic-induced explosion in packaged goods, as well as increased of use of single-use plastics through masks, gloves and other PPE, it has become a global disaster," said Kristin Hughes, GPAP Director and a member of the World Economic Forum Executive Committee. "The good news is that our GPAP 2021 impact report proves that what we're doing works, and if we act together now, we can halt the plastic pollution crisis in its tracks."
On the heels of a challenging year dominated by the COVID pandemic, GPAP and its partner governments have met critical milestones, including:
– Ghana, Nigeria, Indonesia, and Viet Nam came together as early adopters in the Forum's Global Plastic Action Partnership
– Viet Nam pledged to reduce marine plastics by 75% by 2030
– Ghana committed to a 100% circular economy for plastics
– Indonesia's action and investment roadmap is poised to prevent 16 million tonnes of plastic leakage into the ocean; Create 150,000 jobs; and Generate $10 billion in annual revenues.
Taking collaborative action to tackle plastic pollution
"The Forum's platform approach aligns various stakeholders from public and private organisations, works toward common objectives, and creates outcomes far greater than could be achieved by any nation or organization acting alone," said Hughes. "It's a great honor to lead the GPAP platform, and to see what we can accomplish through the convening power and influence that the Forum brings to bear. Our second annual report shows what can be done and, now more than ever, what needs to be done."
In the face of global disruption and re-set, GPAP's initiatives are performing and moving the needle on climate change by promoting a circular economy for plastics. The report outlines key progress in the following impact areas:
Transforming behaviour – GPAP amplified initiatives that help citizens and consumers form more sustainable relationships with plastics
– Raised awareness of the COVID-19 impact on the plastic ecosystem through public town hall communications
– 14 solutions to address plastic waste and pollution were developed in collaboration between government, business, and media influencers on the GPAP platform
– 116 recycling points were identified in Ghana's capital city of Accra, up from just 10 before the National Plastic Action Partnership was initiated
Unlocking financing – GPAP engaged stakeholders to promote investments that tackle plastic waste and pollution
– $196.7 million was committed by GPAP members to National Plastic Action Partnership countries
– 13 financial institutions engage in GPAP finance events and task forces
– 140,000 people will be reached through financing committed by GPAP partner, the Alliance to End Plastic Waste in Indonesia
– GPAP collaborated with HRH The Prince of Wales Sustainable Markets Initiative to host a Roundtable on Financing Plastic Action in Emerging Markets to unlock opportunities for investing in plastic action
Informing policy – Supporting the collaboration of policy makers with stakeholders to confront plastic pollution, GPAP has established National Plastic Action Partnerships (NPAPs) in Indonesia, Ghana, Viet Nam, and Nigeria
– 57% of GPAP's members have been involved in government policy consultations; 53% report being involved in corporate policy decisions
– GPAP's National Action Roadmaps offer a suite of solutions for policy makers to consider when developing plans to address plastic pollution.
Boosting innovation – GPAP created opportunities for high-potential innovators to access partners who are helping to scale their ideas
– Established a platform for connecting innovators, experts, and investors through the Global Plastic Innovation Network in partnership with UpLink where 70+ solutions are now showcased
– Crowdsourced plastic waste solutions in Indonesia and produced videos of innovators engaged in the plastic space, which reached 1.75 million views on social media
Harmonizing metrics – GPAP has facilitated evidence-based, country-level analysis and action planning to create consistent, best-practice frameworks for measuring plastic waste reduction
– Forum research determined that almost 50% of ocean waste can be prevented by reusing only 10% of plastic products (see The Future of Reusable Consumption Models Report)
– Baseline assessments and scenario analyses were completed with Indonesia, Ghana, and Viet Nam to give governments clear evidence and inform action roadmaps
Promoting inclusivity – GPAP maintained its commitment to ensure that diverse voices and inclusive perspectives are integrated across all partnerships
– Established gender-responsive principles for plastic action through GPAP's Guide to Ensure Gender-Responsive Action in Eliminating Plastic Pollution
– Conducted a ground-breaking Gender Analysis of the Plastics Sector in Ghana
– Brought together key youth leaders through the inaugural Plastic Action Champions cohort
Most agricultural funding distorts prices, harms environment
Around 87% of the $540 billion in total annual government support given worldwide to agricultural producers includes measures that are price distorting and that can be harmful to nature and health.
That is the main finding of a new UN report calling for repurposing these incentives to achieve more of the 2030 Sustainable Development Goals and realize the UN Decade of Ecosystem Restoration.
The report, A multi-billion-dollar opportunity: Repurposing agricultural support to transform food systems, was launched on Tuesday by the Food and Agriculture Organisation (FAO), the UN Development Programme (UNDP) and the UN Environment Programme (UNEP).
Switch investments
Global support to producers in the form of subsidies and other incentives, makes up 15 per cent of total agricultural production value. By 2030, this is projected to more than triple, to $1.759 trillion. The OECD defines agricultural support, as the annual monetary value of gross transfers to agriculture, from consumers and taxpayers, arising from government policies.
Current support mostly consists of price incentives, such as import tariffs and export subsidies, as well as fiscal subsidies which are tied to the production of a specific commodity or input.
The report says these are inefficient, distort food prices, hurt people's health, degrade the environment, and are often inequitable, putting big agri-business ahead of smallholder farmers, many whom are women.
Last year, up to 811 million people worldwide faced chronic hunger and nearly one in three people in the world (2.37 billion) did not have year-round access to adequate food. In 2019, around three billion people, in every region of the world, could not afford a healthy diet.
Change, don't eliminate
The reports note that, even though most agricultural support today has negative effects, around $110 billion supports infrastructure, research and development, and benefits the general food and agriculture sector.
It argues that changing agricultural producer support, rather than eliminating it, will help end poverty, eradicate hunger, achieve food security, improve nutrition, promote sustainable agriculture, foster sustainable consumption and production, mitigate the climate crisis, restore nature, limit pollution, and reduce inequalities.
Wake-up call
The Director-General of FAO, Qu Dongyu, said the report "is a wake-up call for governments around the world to rethink agricultural support schemes to make them fit for purpose to transform our agri-food systems and contribute to the Four Betters: Better nutrition, better production, better environment and a better life."
Agriculture is one of the main contributors to climate change. At the same time, farmers are particularly vulnerable to impacts of the climate crisis, such as extreme heat, rising sea levels, drought, floods, and locust attacks.
According to the report, "continuing with support-as-usual will worsen the triple planetary crisis and ultimately harm human well-being."
Meeting the goals of the Paris Agreement requires shifting support especially in high-income countries for an outsized meat and dairy industry, which accounts for 14.5 per cent of global greenhouse gas emissions. In lower-income countries, governments should consider repurposing their support for toxic pesticides and fertilizers or the growth of monocultures.
For the Executive Director of UNEP, Inger Andersen, "governments have an opportunity now to transform agriculture into a major driver of human well-being, and into a solution for the imminent threats of climate change, nature loss, and pollution."
From India to the UK
The report shares several case studies, such as the Indian state of Andhra Pradesh, that adopted a policy of Zero Budget Natural Farming; or the Single Payment Scheme, in the United Kingdom, that removed subsidies in agreement with the National Farmers Union (NFU).
In the European Union, crop diversification has been incentivized through reform of the Common Agricultural Policy (CAP), and in Senegal a programme called PRACAS incentivizes farmers to cultivate more diverse crops.
UNDP Administrator, Achim Steiner, believes repurposing agricultural support "can improve both productivity and environmental outcomes." For him, this change "will also boost the livelihoods of the 500 million smallholder farmers worldwide, many of them women, by ensuring a more level playing field."
The report is being launched ahead of the 2021 Food Systems Summit convened by the UN Secretary-General António Guterres, due to take place on 23rd September in New York.
The Summit will launch bold new actions to deliver progress on all 17 SDGs, each of which relies to some degree on healthier, more sustainable and equitable food systems.