Five things you should know now about the COVID-19 pandemic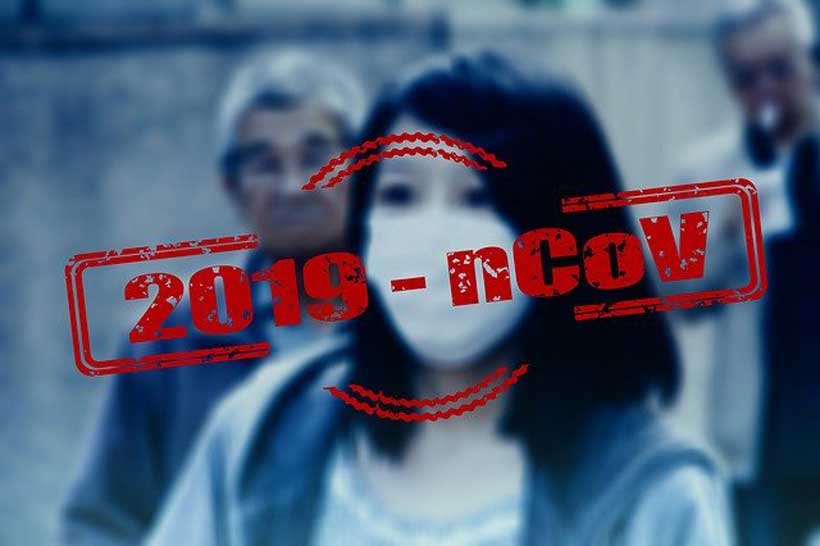 On Wednesday, the World Health Organization (WHO) upgraded the status of the COVID-19 outbreak from epidemic to pandemic. Here are five important pieces of information on what this means for you and your community.
1) What's the difference between an epidemic and a pandemic?
Before Wednesday's WHO announcement, the COVID-19 outbreak was described by the UN health agency as an epidemic, meaning that it has been spreading to many people, and many communities, at the same time.
Labelling the spread a pandemic, indicates that it has officially spread around the world, and is also a reflection of the WHO's concern at what it calls the "alarming levels of the coronavirus spread, severity and inaction", and the expectation that the number of cases, deaths and affected countries will continue to climb.
2) Should I be now be more worried about COVID-19?
Calling COVID-19 a pandemic does not mean that it has become more deadly, it is an acknowledgement of its global spread.
Tedros Adhananon Ghebreyesus, the head of WHO, said as much at a media briefing on Wednesday, when he insisted that the pandemic label does not change WHO's assessment of the threat posed by the virus: "It doesn't change what WHO is doing, and it doesn't change what countries should do".
Tedros also called on the world not to fixate on the word "pandemic", but to focus instead on five other words or phrases, beginning with "p": Prevention, Preparedness, Public health, Political leadership and People.
The WHO chief acknowledged that the COVID-19 spread is the first pandemic to be caused by a coronavirus (i.e. any of the large variety of viruses that cause illnesses ranging from the common cold to more severe diseases).
However, he also pointed out that all countries can still change the course of this pandemic, and that it is the first ever, that can actually be controlled.
3) What should countries do?
WHO reiterated its call for countries to detect, test, treat, isolate, trace, and mobilize their citizens, to ensure that those with just a handful of cases can prevent wider spread throughout the community.
Although some 118,000 cases have been reported, in 114 countries, more than 90 per cent of those cases are clustered in just four countries: China, Italy, South Korea and Iran.
In two of those countries (China and South Korea) the numbers of new cases are, in the words of WHO, "significantly declining". 81 countries have yet to report any COVID-19 cases and, in 57 countries, there have been only 10 or fewer cases reported.
However, there is still considerable concern that many countries are not acting quickly enough, or taking the urgent and aggressive action that the health agency says is required.
Even before the pandemic announcement, WHO was advocating a whole-of-government approach to dealing with the crisis, on the basis that every sector, not just the health sector, is affected.
Even countries in which the virus has spread throughout the community, or within large population clusters, can still turn the tide of the pandemic, said Tedros, adding that several nations have shown that the virus can be suppressed and controlled.
4) What should I do?
Whilst it is understandable to feel anxious about the outbreak, WHO emphasizes the fact that, if you are not in an area where COVID-19 is spreading, or have not travelled from an area where the virus is spreading, or have not been in contact with an infected patient, your risk of infection is low.
Nevertheless, we all have a responsibility to protect ourselves, and others.
Everyone should frequently wash their hands (and wash them thoroughly, with soap); maintain at least one metre distance from anyone coughing or sneezing, and avoid physical contact when greeting; avoid touching our eyes, nose and mouth; cover the mouth and nose with a bent elbow or disposable tissue when coughing or sneezing; and stay home and seek medical attention from local health providers, if feeling unwell.
Whilst the virus infects people of all ages, there is evidence that older people (60 and over), and those with underlying health conditions (such as cardiovascular disease, diabetes, chronic respiratory disease, and cancer), are at a higher risk.
People in these categories are being advised to take further measures, including ensuring that any visitors wash their hands, regularly cleaning and disinfecting home surfaces, and making a plan in preparation for an outbreak in their community.
WHO and other UN agencies have underlined the importance of solidarity, and avoiding stigmatizing community members in the face of the pandemic. "We're in this together", said Tedros on Wednesday, urging everyone to "do the right things with calm and protect the citizens of the world. It's doable."
5) Where can I get reliable information?
The best place to get reliable information is the WHO Website, www.who.int. Here you can find comprehensive advice, including more on how to minimise the risk of spreading, or catching COVID-19.
The site is currently being updates on a daily basis, so check in regularly.
It is also advisable to check the official Website of your local and regional municipality, which may have specific health information, as well as news concerning your community, such as travel guidance, and outbreak hotspots.
WHO warns that a number of myths and scams are circulating online. Criminals have been taking advantage of the spread of the virus to steal money or sensitive information and, says WHO, if anyone is contacted by a person or organization claiming to be from the Organization, they should take steps to verify their authenticity.
The WHO site includes a "myth-buster" section, debunking some unsubstantiated theories that have been circulating online. For example, it is a myth that cold weather can kill the virus, that taking a hot bath or eating garlic can prevent infection, or that mosquitos can spread the virus. There is no evidence for any of these claims.
'Immensely bleak' future for Afghanistan unless massive human rights reversal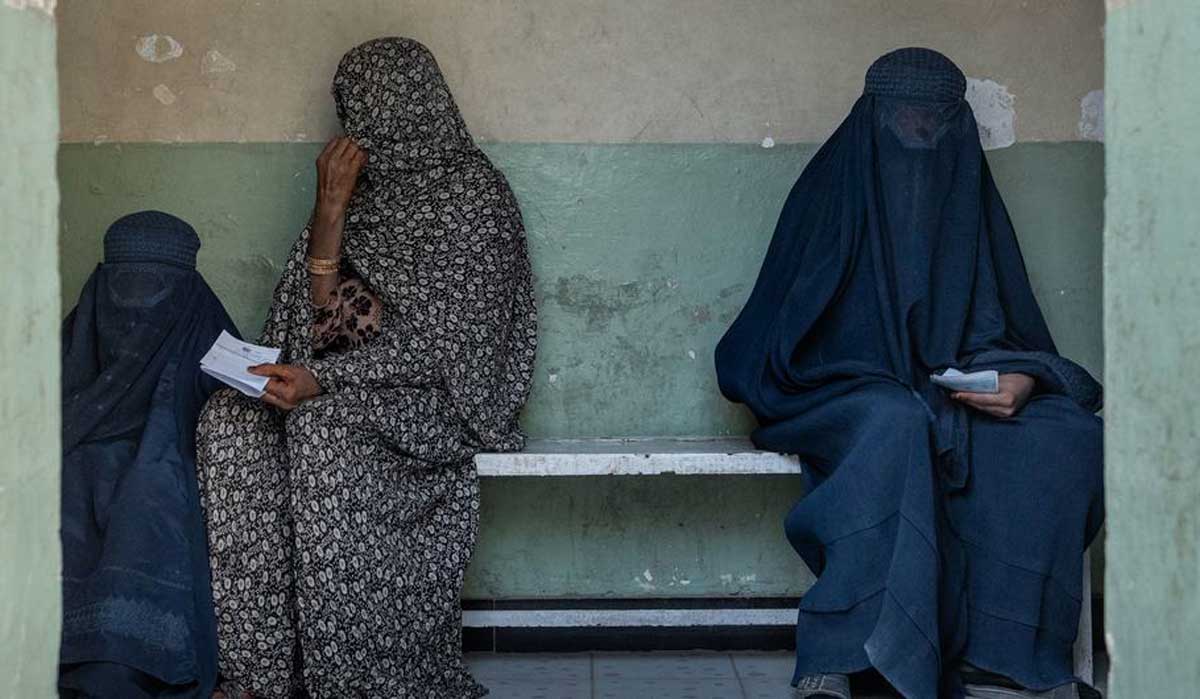 The international community must dramatically increase efforts to urge the de facto authorities in Afghanistan to adhere to basic human rights principles, a group of UN independent rights experts said on Friday.
"The future is immensely bleak for Afghans if more is not done by the international community to ensure the Taliban changes its modus operandi and complies with its human rights obligations," they said in a statement.
The experts recalled that following the Taliban takeover last August, they had appealed for the international community to take "stringent actions" to protect Afghans from violations such as arbitrary detention, summary executions, internal displacement, and unlawful restrictions on their human rights.
Failure to deliver
"One year later, we reiterate this call," they said. "Despite making numerous commitments to uphold human rights, the Taliban have not only failed to deliver on their promises, they have also reversed much of the progress made in the past two decades".
Moreover, the humanitarian and economic crisis in Afghanistan, which has already caused immeasurable harm to millions, shows no signs of slowing down. In fact, it is predicted to worsen, they added, partly due to the interruption of international assistance and the freezing of Afghan assets abroad.
Attack on women and girls
The experts said the Taliban have committed a "plethora" of human rights violations, with the virtual erasure of women and girls from society, as well as their systematic oppression, being particularly egregious.
"Nowhere else in the world has there been as wide-spread, systematic and all-encompassing an attack on the rights of women and girls – every aspect of their lives is being restricted under the guise of morality and through the instrumentalization of religion. Discrimination and violence cannot be justified on any ground".
Regrettably, there is little indication that the human rights situation is turning a corner, they said.
No confidence
"Indeed, the daily reports of violence – including extra-judicial killings, disappearances, arbitrary detention, torture, heightened risks of exploitation faced by women and girls including for the purposes of child and forced marriage, and a breakdown in the rule of law – gives us no confidence that the Taliban has any intention of making good on its pledge to respect human rights."
Citizens now have no means for redress as the Afghanistan Independent Human Rights Commission has been abolished, along with other independent oversight mechanism and institutions.
The administration of justice has also been compromised. The applicable law is unclear, and judges and other officials have been replaced, which has especially affected women.
Peace prospects dim
The experts pointed to other violations, such as the curtailing of press freedom, and the rise in attacks on religious and ethnic minorities, some of which were claimed by the ISIL-KP terrorist group. They also and highlighted how journalists, activists, academics and artists have either left the country, quit their work, or gone into hiding.
Furthermore, in the absence of an inclusive and representative government, prospects for long-lasting peace, reconciliation and stability will remain minimal. 
"The de facto authorities seek international recognition and legitimacy. Regrettably, they continue to abuse almost all human rights standards while refusing to offer even a modicum of respect for ordinary Afghans, in particular women and girls," said the experts.
Most recently, the Taliban appeared to have been harbouring the leader of Al Qaeda. Ayman al-Zawahiri was killed last week in a US drone strike, which the experts said also raises concerns of a violation of international law.
"Until it demonstrates significant steps towards respecting human rights, including by immediately reopening girls' secondary schools and restoring their access to a quality education, they should not be on a path to recognition."
Action by the authorities
In addition to honouring their international obligations, the experts have called for the Taliban to fully implement human rights standards, including respecting the rights of women and girls to education, employment and participation in public life.
The de facto authorities should immediately open all secondary schools for girls, and lift restrictions on women's mobility, attire, employment and participation. The rights of minority communities must also be upheld.
The Taliban are also urged to "respect the general amnesty and immediately stop all reprisals against members of the former government's security forces, other officials and civil society, especially human rights defenders, including women".
Furthermore, human rights monitors and humanitarians should be allowed free, unhindered access throughout the country, including to sensitive locations such as detention facilities.
They also called for the Afghanistan Independent Human Rights Commission, bar associations, and other relevant unions, to immediately be reinstated and allowed to operate freely and independently.
International appeal
The experts also outlined steps the international community should take.
They include insuring civilians have equitable access to humanitarian aid, and supporting ongoing initiatives by Afghan women towards a strategy to promote the rights of women and girls, with clear benchmarks and expectations.
Countries are also urged to maintain and/or adopt sustained and robust humanitarian exemptions within sanctions regimes to ensure compliance with international human rights and humanitarian law.
"Such measures should be fit for purpose, ensure that sanctions measures do not interfere with protected humanitarian action under international law, and function to remediate the current humanitarian crises and to prevent sanctions from continuing to exacerbate the humanitarian human rights crises being faced by the Afghan people," they said.
Role of UN experts
The 20 experts who issued the statement were all appointed by the UN Human Rights Council.
They include Richard Bennett, UN Special Rapporteur on the situation of human rights in Afghanistan, and other Special Rapporteurs who monitor and report on issues such as the situation of human rights defenders worldwide.
These independent experts receive their mandates from the Council and operate in their individual capacity. They are neither UN staff, nor are they paid for their work.
IAEA: 'Very alarming' conditions at Ukraine's Zaporizhzhia nuclear power plant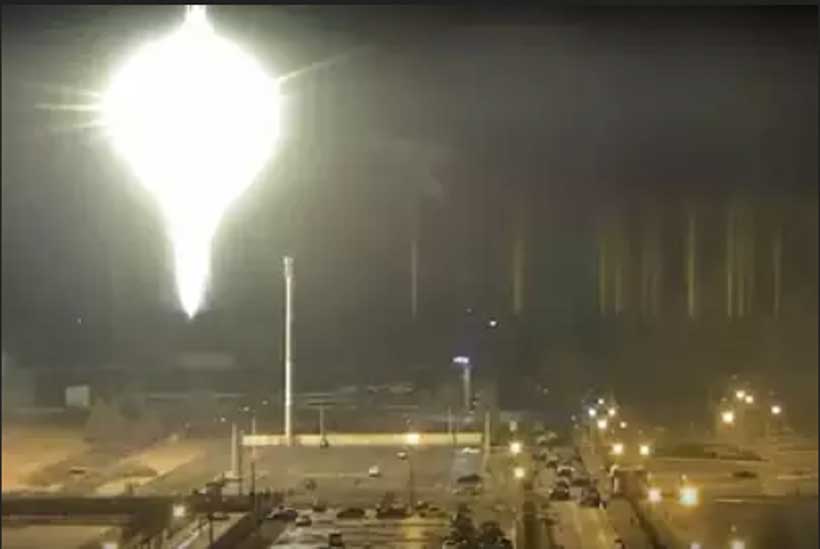 The situation at Ukraine's Zaporizhzhia nuclear power plant has deteriorated rapidly to the point of becoming "very alarming," Director General of the International Atomic Energy Agency (IAEA) Rafael Mariano Grossi warned the Security Council on Thursday afternoon.
"These military actions near such a large nuclear facility could lead to very serious consequences," Mr. Grossi said at the meeting requested by Russia, which was marked by resounding calls to allow the Agency's technical experts to visit the area amid mounting safety concerns.
IAEA has been in frequent contact with both Ukraine and Russia to ensure that it has the clearest picture possible of the evolving circumstances.
Europe's largest nuclear plant shelled
Providing an overview, the IAEA chief said that on 5 August, the Zaporizhzhia plant – Europe's largest – was subjected to shelling, which caused several explosions near the electrical switchboard and a power shutdown.
One reactor unit was disconnected from the electrical grid, triggering its emergency protection system and setting generators into operation to ensure power supply.
The senior UN official said that there was also shelling at a nitrogen oxygen station. While firefighters had extinguished the blaze, repairs must still be examined and evaluated.
No immediate threat
He said that the preliminary assessment of IAEA experts indicate that there is no immediate threat to nuclear safety as a result of the shelling or other military actions.
However, "this could change at any moment," Mr. Grossi cautioned.
Overarching goal
He recalled his recent address to the ongoing Tenth Review Conference of the Parties to the Nuclear Non-Proliferation Treaty, where he outlined seven indispensable pillars that are critical for nuclear safety and security.
These included aspects dealing with the physical integrity of the plant, off-site power supply, cooling systems, and emergency preparedness measures.
"All these pillars have been compromised if not entirely violated at one point or another during this crisis," flagged the IAEA chief.
"Any nuclear catastrophe would be unacceptable and thus preventing it should be our overarching goal".
He asked both sides to cooperate with the UN atomic agency.
"This is a serious hour, a grave hour, and the IAEA must be allowed to conduct its mission in Zaporizhzhia as soon as possible".
Trading Blame
Presenting his case, the Russian delegate said Ukrainian forces used heavy artillery against Zaporizhzhia on 5 August, shelling the plant during a shift change to intimidate staff – their own citizens.
He upheld that on 6 August, those forces attacked with cluster munitions, and on 7 August, a power surge occurred, blaming.
The Russian Ambassador blamed Kyiv for refusing to sign a trilateral document issued by IAEA, stressing that Moscow strictly complies with the IAEA Director General's seven principles.
In turn, Ukraine's representative said that the withdrawal of Russian troops and return of the station to the legitimate control of Ukraine is the only way to remove the nuclear threat at Zaporizhzhia.
The Ukrainian Ambassador insisted on the need to send a mission to the site and has negotiated modalities with the Agency.
"Despite their public declarations, the occupiers have resorted to manipulations and unjustified conditions for the site visit," he said.
Given the militarization of the site by Russian armed forces, such a mission must include qualified experts in military aspects.
UN trade body calls for halting cryptocurrency rise in developing countries
The UN trade and development body, UNCTAD, has called for action to curb cryptocurrencies in developing nations, in three policy briefs published on Wednesday.
Although private digital currencies have rewarded some individuals and institutions, they are an unstable financial asset that can bring social risks and costs, the agency warned.
UNCTAD said their benefits to some are overshadowed by the threats they pose to financial stability, domestic resource mobilization, and the security of monetary systems.
Rise of crypto
Cryptocurrencies are an alternative form of payment. Transactions are done digitally through encrypted technology known as blockchain.
The use of cryptocurrency rose globally at an unprecedented rate during the COVID-19 pandemic, reinforcing a trend that was already in motion. Some 19,000 are currently in existence.
In 2021, developing countries accounted for 15 of the top 20 economies when it comes to the share of the population that owns cryptocurrencies.
Ukraine topped the list with 12.7 per cent, followed by Russia and Venezuela, with 11.9 per cent and 10.3 per cent, respectively.
Not so golden
The first brief – All that glitters is not gold: The high cost of leaving cryptocurrencies unregulated – examines the reasons behind the rapid uptake of cryptocurrencies in developing countries, including facilitation of remittances and as a hedge against currency and inflation risks.
"Recent digital currency shocks in the market suggest that there are private risks to holding crypto, but if the central bank steps in to protect financial stability, then the problem becomes a public one," UNCTAD said.
Furthermore, if cryptocurrencies continue to grow as a means of payment, and even replace domestic currencies unofficially, the "monetary sovereignty" of countries could be jeopardized.
UNCTAD also highlighted the particular risk that stablecoins pose in developing countries with unmet demand for reserve currencies. As their name implies, stablecoins are designed to maintain stability as their value is pegged to another currency, commodity or financial instrument.
"For some of these reasons, the International Monetary Fund has expressed the view that cryptocurrencies pose risks as legal tender," the agency said.
The second policy brief focuses on the implications of cryptocurrencies for the stability and security of monetary systems, and to financial stability in general.
"It is argued that a domestic digital payment system that serves as a public good could fulfil at least some of the reasons for crypto use and limit the expansion of cryptocurrencies in developing countries," said UNCTAD.
For example, monetary authorities could provide a central bank digital currency or a fast retail payment system, though measures will depend on national capacities and needs.
However, UNCTAD has urged governments "to maintain the issuance and distribution of cash", given the risk of deepening the digital divide in developed countries.
Tax evasion fears
The final policy brief discusses how cryptocurrencies have become a new channel for undermining domestic resource mobilization in developing countries, and warns of the dangers of doing too little, too late.
While cryptocurrencies can facilitate remittances, UNCTAD warned that they may also enable tax evasion and avoidance through illicit financial flows – similar to a tax haven, where ownership is not easily identifiable.
"In this way, cryptocurrencies may also curb the effectiveness of capital controls, a key instrument for developing countries to preserve their policy space and macroeconomic stability," the agency added.
Curbing crypto
UNCTAD has outlined several actions aimed at halting cryptocurrency expansion in developing countries.
The agency urged authorities to regulate crypto exchanges, digital wallets and decentralized finance to ensure the comprehensive financial regulation of cryptocurrencies.
Furthermore, regulated financial institutions should be banned from holding cryptocurrencies, including stablecoins, or offering related products to their clients.
Advertising related to cryptocurrencies also should be regulated, as is the case with other high-risk financial assets.
Governments are advised to provide a safe, reliable and affordable public payment system adapted to the digital era.
UNCTAD also advocates for global tax coordination regarding cryptocurrency tax treatments, regulation and information sharing.
Additionally, capital controls should be redesigned to take account of what the agency described as "the decentralized, borderless and pseudonymous features of cryptocurrencies".