Upgrading Cambodia's quality infrastructure
The United Nations Industrial Development Organization (UNIDO) and the Ministry of Industry and Handicraft (MIH), in partnership with the Republic of Korea, have conducted a training programme to sensitize policymakers to the requirements for upgrading the country's quality infrastructure (QI). The course on standards and QI for innovation conveyed basic principles of quality policies and metrology, while initiating a cross-institutional dialogue on how to ready the country for the upcoming challenges related to the Fourth Industrial Revolution. Participants included 23 officials from various government ministries.
At the opening, Chen Seng Heang, Deputy Director of Cambodia's Institute of Standards at the MIH, thanked UNIDO for its continued support through capacity development for officials from MIH and other relevant line ministries. He stated that he hoped the course would contribute significantly to improve the standards of Cambodian products and services in order to enhance the country's competitiveness regionally and internationally.
The capacity-building programme is the third in a series of four courses on industrial policy development under the UNIDO project, "Support to the Royal Government of Cambodia in its effective implementation of a major development strategy and policy through institutional capacity-building".
The project is formulated within the framework of the Programme for Country Partnership (PCP) 2018-2023 between the Royal Government of Cambodia (RGC) and UNIDO. A Joint Declaration on this between LI Yong, UNIDO Director General and H.E. Kitti Setha Pandita Cham Prasidh, Senior Minister of Industry and Handicraft on behalf of the RGC, was signed in November 2017. The PCP is a platform for synchronizing development efforts and for resource mobilization, as well as a supporting tool to increase the impact of Cambodia's Industrial Development Policy.
Stranded seafarers: A "humanitarian crisis"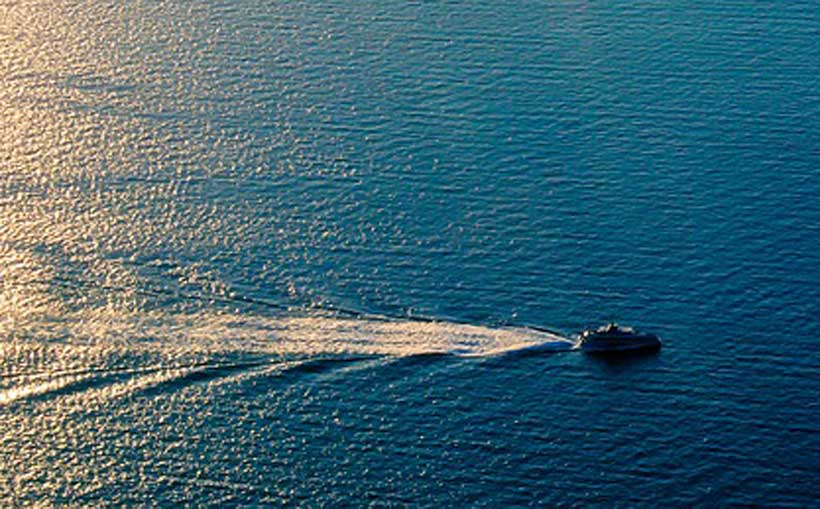 The ILO and other UN agencies and bodies are calling on governments to eliminate without delay all obstacles to crew changes of seafarers, calling it a "humanitarian crisis".

Despite significant efforts by shipowners' and seafarers' organizations and UN bodies, more than 300,000 seafarers are still trapped aboard vessels, anxious to disembark and return home, and another 300,000 are waiting ashore to replace them, facing financial ruin if they can't go back to work. Fishers on many commercial fishing vessels face a similar problem.

This is due, among other reasons, to restrictions on travel, embarkation and disembarkation in ports, quarantine measures, reductions in available flights, and limits on the issuing of visas and passports as a result of the COVID-19 pandemic .

In a joint statement the International Labour Office (ILO), the Food and Agriculture Organization of the United Nations (FAO), the Global Compact, the International Maritime Organization (IMO), the International Organization for Migration, the Office of the High Commissioner for Human Rights (OHCHR) and the United Nations Conference on Trade and Development (UNCTAD), have called on member States to establish and implement measurable, time-bound plans to increase the rate of these crew changes.
"The number and variety of United Nations' organizations that have agreed to this statement shows that this is a problem that affects not only shipowners and seafarers but all aspects of governance and society," said ILO Director-General, Guy Ryder.

"It is a humanitarian issue, threatening the physical and mental health of seafarers. It is a safety issue, which may very well impact the marine environment. It is also an economic issue, which, when seafarers simply can no longer continue working because they are demoralized and exhausted, could slow or stop trade and hinder economic recovery. Governments must act now," Ryder added.

The joint call to action recognizes the sacrifices that seafarers have made to keep trade moving and therefore to ensure the continuity of global supply chains.

The statement sets out a list of immediate actions that governments must take, including:
designating seafarers as key workers;
increasing their access to commercial flights;
implementing protocols for safe crew changes;
refraining from authorizing the extension of seafarers' employment agreements beyond the default maximum period of 11 months, in accordance with the Maritime Labour Convention, 2006 , as amended;
facilitating diversions of ships to ports where crew changes can take place;
reviewing the necessity for national and/or local restrictions that may continue to apply to the movement and travel of seafarers.
Azerbaijan Makes Progress in Health and Education, but Needs to Invest More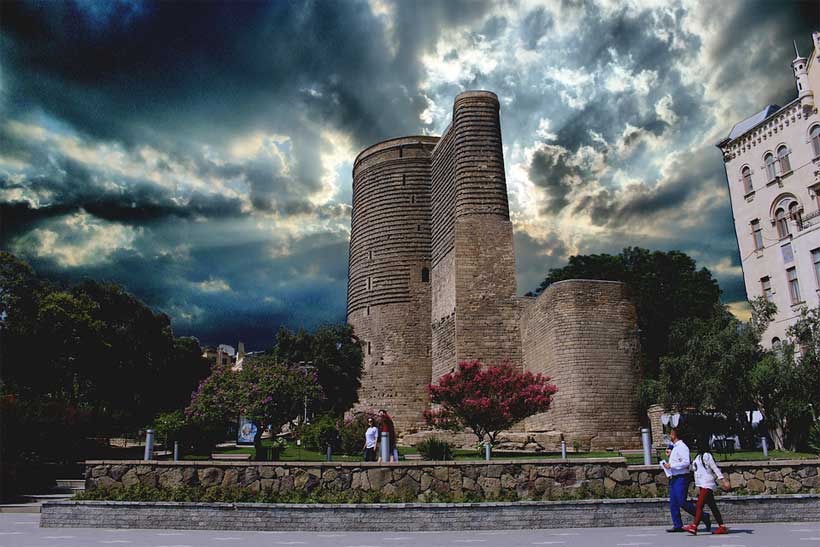 Young people in Azerbaijan, like elsewhere in the Europe and Central Asia region, are being provided with the opportunities needed to grow into productive adults, thanks to continued investments in health and education during their childhood and teenage years, says the latest update of the World Bank's Human Capital Index (HCI), which measures pre-pandemic human capital outcomes around the world.
This year's report includes a decade-long analysis of human capital development from 2010 to 2020 in 103 countries. Azerbaijan is among the top 10 global improvers in progress made on health and education.
However, the Covid-19 pandemic and resulting turbulence in the commodity markets are threatening the gains made so far, with numerous challenges to maintaining health and education services in the face of pandemic-related restrictions to protect public health.
Azerbaijan's HCI value is 0.58, meaning that a child born today in Azerbaijan can expect to achieve 58 percent of the productivity of a fully educated adult in optimal health. This is slightly higher than average for the Upper-Middle Income Countries. However, Azerbaijan has room for improvement in terms of the productivity of its people. For example, among the region's emerging economies, a child born in Poland today can expect to achieve 75 percent of productivity when she grows into an adult.
"Governments in Europe and Central Asia have done well in prioritizing investment in health and education, which are key drivers of growth and development. The challenges unleashed by Covid-19, however, require an even stronger policy response, including greater use of technology to improve service delivery and enhanced social assistance programs, to ensure that people receive quality education and health care," said Anna Bjerde, World Bank Vice President for the Europe and Central Asia region.
The recently completed study Survive, Learn, Thrive: Strategic Human Capital Investments to Accelerate Azerbaijan's Growth, carried out by the World Bank and Government of Azerbaijan, has identified progress and challenges in building and activating human capital in Azerbaijan. Over the last 10 years child mortality and child stunting rates in Azerbaijan have dropped considerably. However, despite increased years of schooling, there are widening inequalities in learning outcomes (students from wealthier families scored the equivalent of three years of schooling above students from poorer families on Harmonized Learning Outcomes). Azerbaijan also faces a growing burden of non-communicable diseases (NCDs) for which high out-of-pocket (OOP) payments (accounting for 79 percent of current health spending) are not enough to counter the growing number of NCDs.
To tackle ongoing human capital development challenges in the education sector, Azerbaijan needs to increase access to early learning programs and improve relevance of the higher education system. In the health system, it needs to improve the system's response to chronic diseases and increase the efficiency of financial resources to ensure better health care provision. In the area of social protection and labor, the country needs to increase investment in social assistance to support the most vulnerable and expand the scope and coverage of active labor market programs.
"Azerbaijan's population, its 'human capital', is the most precious resource in the country and the World Bank is committed to supporting opportunities to further enhance the well-being and productivity of the population – across ages and genders and regions," said Sarah Michael, World Bank Country Manager for Azerbaijan.
The World Bank's HCI looks at a child's trajectory, from birth to age 18, on such critical metrics as child survival (birth to age 5); expected years of primary and secondary education adjusted for quality; child stunting; and adult survival rates. HCI 2020, based on data up to March of this year, provides a crucial pre-pandemic baseline that can help inform health and education policies and investments for the post-pandemic recovery.
More research needed into COVID-19 effects on children
More research is needed into factors that increase the risk of severe COVID-19 disease among children and adolescents, the head of the UN World Health Organization (WHO) has said, adding that while children may have largely been spared many of the most severe effects, they have suffered in other ways.
Joining the heads of the UN Children's Fund (UNICEF) and the UN Educational, Scientific and Cultural Organization (UNESCO), at a press conference on Tuesday, WHO Director-General Tedros Adhanom Ghebreyesus outlined that since the start of the COVID pandemic, understanding its effects on children has been a priority.
"Nine months into the pandemic, many questions remain, but we are starting to have a clearer picture. We know that children and adolescents can be infected and can infect others", he said.
"We know that this virus can kill children, but that children tend to have a milder infection and there are very few severe cases and deaths from COVID-19 among children and adolescents."
According to WHO data, less than 10 per cent of reported cases and less than 0.2 per cent of deaths are in people under the age of 20. However, additional research is needed into the factors that put children and adolescents at an increased risk.
In addition, the potential long-term health effects in those who have been infected remains unknown.
Referring to closure of schools around the world, which has hit millions of children, impacting not only their education but also a range of other important services, the WHO Director-General said that the decision to close schools should be a last resort, temporary and only at a local level in areas with intense transmission.
Keeping classrooms open, 'a job for all of us'
The time during which schools are closed should be used for putting in place measures to prevent and respond to transmission when schools reopen.
"Keeping children safe and at school is not a job for schools alone, or governments alone or families alone. It's a job for all of us, working together," added Mr. Tedros.
"With the right combination of measures, we can keep our kids safe and teach them that health and education are two of the most precious commodities in life," he added.
Guidance on reopening schools, while keeping children and communities safe
Although children have largely been spared many of the most severe health effects of the virus, they have suffered in other ways, said Director-General Tedros, adding that closure of schools hit millions of children globally.
Given different situations among countries: some, where schools have opened and others, where they have not, UNESCO, UNICEF and WHO, issued updated guidance on school-related public health measures in the context of COVID-19.
Based on latest scientific evidence, the guidance provides practical advice for schools in areas with no cases, sporadic cases, clusters of cases or community transmission. They were developed with input from the Technical Advisory Group of Experts on Educational Institutions and COVID-19, established by the three UN agencies in June.
Schools provide critical, diverse services
Audrey Azoulay, UNESCO Director-General, also highlighted the importance of school, not only for teaching, but also for providing health, protection and – at times – nutrition services.
"The longer schools remain closed, the more damaging the consequences, especially for children from more disadvantaged backgrounds … therefore, supporting safe reopening of schools must be a priority for us all", she said.
In addition to safely reopening schools, attention must focus on ensuring that no one is left behind, Ms. Azoulay added, cautioning that in some countries, children are missing from classes, amid fears that many – especially girls – may not ever return to schools.
Alongside, ensuring flow of information and adequate communication between teachers, school administrators and families; and defining new rules and protocols, including on roles of and trainings for teachers, managing school schedules, revising learning content, and providing remedial support for learning losses are equally important, she said.
"When we deal with education, the decisions we make today will impact tomorrow's world," said the UNESCO Director-General.
A global education emergency
However, with half the global student population still unable to return to schools, and almost a third of the world's pupils unable to access remote learning, the situation is "nothing short of a global education emergency", said Henrietta Fore, UNICEF Executive Director.
"We know that closing schools for prolonged periods of time can have devastating consequences for children," she added, outlining their increased exposure risk of physical, sexual, or emotional violence.
The situation is even more concerning given the results from a recent UNICEF survey which found that almost a fourth of the 158 countries questioned, on their school reopening plans, had not set a date to allow schoolchildren back to the classrooms.
"For the most marginalized, missing out on school – even if only for a few weeks – can lead to negative outcomes that last a lifetime," warned Ms. Fore.
She called on governments to prioritize reopening schools, when restrictions are lifted, and to focus on all the things that children need – learning, protection, and physical and mental health – and ensure the best interest of every child is put first.
And when governments decide to keep schools closed, they must scale up remote learning opportunities for all children, especially the most marginalized.
"Find innovative ways – including online, TV and radio – to keep children learning, no matter what", stressed Ms. Fore.