Back in the 1950s, as a child growing up in the middle of New York City, I attended Saturday afternoon movies about interplanetary war. Typically, in those easily forgotten films, Soviet and American soldiers would end up fighting on the same side against a common enemy, even during the furiously adversarial Cold War.[1] Though hardly an ideological premise of either superpower "pole,"[2] Washington and Moscow recognized the primacy of undertaking cooperation against an overriding global menace.
To be sure, there is no evident "message" here concerning world politics. After all, we ought never to rely upon wholly contrived or fictive scenarios of alien invasion to buttress human survival. Nonetheless, potentially at least, a plausible catalyst has recently presented itself. This unwanted and unwitting benefactor is worldwide pandemic, a fearsome and pathogen-based threat that confronts humankind in toto, and without regard for any national, racial, ethnic, religious or ideological differences.
Ironically, the coronavirus pandemic could effectively become a real-world alternative to cinematic alien invasion; that is, a purposeful and pragmatic source of long-sought human unity.
Credo quia absurdum, said the ancient philosophers. "I believe because it is absurd." However counterintuitive, the incontestable commonality of corona disease threat could underscore and animate the creation of a genuinely cooperative world politics. Significantly, it's not as silly or fanciful as it may first sound.
Not at all.[3]
Where are we at right now? For the moment, the United States under Donald Trump's presidential aegis is oriented toward the literal opposite of expanding global community. Even more to the point, Trump's doctrinal emphasis on the incessantly belligerent nationalism of "America First" represents a rejection of human commonality in any form.[4] Illogical and bitterly rancorous, this ill-fated rejection has no recognizable basis in science or law.[5] Rather, it reinforces the long-discredited view that we humans are unchallengeable masters of the universe, clearly destined to lord over innumerable lesser species, apparently forever.
All this though the viruses, bacteria and assorted other pathogens have been around for much longer than we, much longer, and will likely survive any number of man-made catastrophic "insults" that could simultaneously threaten humankind with extinction.
It is finally time to inquire intellectually/analytically: What are the expected consequences of believing that one "powerful" country can or should prosper at the expense of all others? Left unmodified, the most palpable effect of this president's delusionary policies of undiminishing conflict will be an accelerating tribalism here on earth.[6] To the extent that the starkly corrosive effects of this tribalism could sometime display a credible nuclear dimension, these effects could suddenly or incrementally propel the United States toward irretrievable forms of catastrophe.[7] On the other hand, a firm rejection of American tribalism in every one of its injurious expressions could sometime prove generally or universally gainful.
Ultimately, if we humans are going to survive as a species, truth must win out decisively over political wizardry and philistine thinking.[8] The irresistible conclusion here is that American continuance and prosperity are inextricably linked with a much wider global impact. Accordingly, it is profoundly and unforgivably foolish to suppose that this nation – or, indeed, any other nation on earth – should expect meaningful progress at the deliberately sacrificial expense of other nations. Disease pandemics are prospectively universal, and can provide impetus not only for mitigating a particular pathology, but also for institutionalizing wider patterns of global cooperation.[9]
By its very nature, the president's core mantra of perpetually belligerent nationalism is crude and injurious. Instead of "America First," the only sensible posture for any U.S. president must be some coherent variation of "all the world together." Such an improved mantra might not be all that difficult to operationalize if there were antecedent political will.[10] Nor would it necessarily be bewilderingly complex. In fact, the basic idea is discoverable in the prescient words of Pierre Teilhard De Chardin: "The egocentric ideal of a future reserved for those who have managed to attain egoistically the extremity of everyone for himself," summarized the Jesuit scientist and philosopher, "is false and against nature. No element can move and grow except with and by all the others with itself."
Prima facie, the key message here is simple, straightforward and thoroughly illogical to contest. This message communicates, among other things, that no single country's individual success can be achieved at the tangible expense of other countries. Moreover, we should learn from the same message, no individual national success is reasonably sustainable if the world as a whole must thereby expect a diminishing future.
No conceivably gainful configuration of Planet Earth can ever prove rewarding if the conspicuously vast human legions which comprise it are set morally, spiritually, and intellectually adrift. It is, of course, precisely such a willful detachment from secure national and international moorings that is fostered by Donald Trump's unsupportable "America First."[11]
Earlier, observed William Butler Yeats, in what already represented a broadly metaphorical indictment of what could be expected, "Theblood-dimmed tide is loosed." But just as it was then for the empathetic Irish poet, today's expanding global chaos is still primarily a symptom. It is, as the professional philosophers would likely prefer to describe, "merely epiphenomenal."
The philosophers would be correct. For the world as a whole, chaos and anarchy are never the genuinely underlying "disease." Always, that more determinative pathology remains rooted in certain ostentatiously great and powerful states that stubbornly fail to recognize the imperatives of human interrelatedness. Plainly, this core incapacity to acknowledge our species' indestructible biological "oneness" has been a long-term problem; it is not in any way particular to certain American presidents or to the United States in its entirety.
Now, in the literal midst of a worldwide pathological assault from the corona virus, what should we expect from President Trump's still-unhidden contempt for world community? Most plausibly, world politics will increasingly encourage or enlarge an already basic human deficit. This deficit is the incapacity of individual citizens and their respective state societies to discover authentic self-worth as individual persons; that is, deeply within themselves. Such an enduring deficit was foreseen in the eighteenth century by America's then-leading person of letters, Ralph Waldo Emerson. Today, revealingly, the still-vital insights of "American Transcendentalism" remain recognizable only to an excruciatingly tiny minority of citizens.
And this is presumptively an "educated society?"[12]
Notwithstanding its impressive intellectual antecedents, including some earlier occupants of the White House, the United States is a country that almost never reads serious books. This cryptic observation is not offered here in any offhanded or gratuitously mean spirited fashion, but, quite the contrary, as a lamentable fact of American life, one famously commented upon during the first third of the nineteenth century by a distinguished French visitor to the new republic, Alexis de Tocqueville (Democracy in America). This same fact led the Founding Fathers of the United States, including Thomas Jefferson (the most identifiably democratic among the celebrated group), to rail against any uneducated mass participation in the new nation's formal governance.
As a necessary corrective, Jefferson set forth in his Notes on Virginia a plan of elementary schooling, one by which "twenty of the best geniuses will be raked from the rubbish annually."
Somehow, whatever we might presently think of Jefferson's earlier expectations for "The American People," the current president has managed to miss what is manifestly most important to our common human future. This vital element is the critical inner horizon of world politics, and all that it implies. In literature, this seemingly indecipherable horizon, an exquisitely subtle zone of understanding, is not in any usual fashion understandable. Nor is it oriented toward maximizing practical commerce or personal wealth, ordinarily the worshipped mainsprings of life in the United States. For background, this horizon can still be encountered and understood in the writings of Sören Kierkegaard, Sigmund Freud, Friedrich Nietzsche, Hermann Hesse, Carl Jung, and Pierre Teilhard de Chardin.
Let us (finally) be aptly conceptual about such matters; that is, to look behind the daily news. This means the microcosm. Here on earth, the tribe, in one form or another, is "the beginning." Always.
From the muddled primal promiscuity of our species' earliest ventures into global politics, determinative behavior has been driven by some kind or other of specific group elevation and by the resultant inter-group conflicts.
From the identifiable human origins of our so-called "civilizations," and also from the pitiably aggregated totals of individual human souls seeking satisfying forms of a secular redemption, most people have felt themselves lost or abandoned outside the encompassing warmth of a protective tribe.
It is this degrading and potentially lethal inclination that is continually fostered by Donald Trump's belligerent or zero-sum nationalism, by America First.[13]
There is more. The veneer of human civilization remains distressingly razor thin. Oddly, whole swaths of humankind remain openly dedicated to certain ancient and grotesque sacrificial practices. In this connection, by ritualistically linking violence and the sacred, many terrorist murders are being justified as "holy war" or "freedom fighting." But they remain basically and incontestably murders.
As a determined response to serious challenges, from pandemic control to nuclear war avoidance, competitive nationalism is sorely misconceived. If left unchallenged, this atavistic mantra will only further harden the hearts of America's most recalcitrant enemies, thereby exacerbating the essential search for viable human remedies. What we really need is a broadening of support for more enduring impulses of global solidarity and human interconnectedness.
From the seventeenth-century Peace of Westphalia (1648), which ended the last of the religious wars sparked by the Reformation, international relations have been shaped by a protean or ever-changing "balance of power," and by certain evident corollaries of war, terror and genocide.[14] To be sure, hope still exists, but now it must sing softly, in an embarrassed undertone, with circumspection, inconspicuously, almost sotto voce. Although counter-intuitive, the time for any visceral celebrations of nationalism, military technology and even social media is at least partially over. Now, in order to survive on an imperiled planet, all of us, together, must seek to rediscover an individual life, energetically, one that is consciously detached from nationally pre-patterned kinds of conformance and from all disingenuously contrived visages of imagined tribal happiness.
With such indispensably candid expressions of an awakened human spirit, Americans may yet learn something that is useful and redemptive. We may learn, even during the harshly descending "Time of Trump," that a commonly felt agony is more important than astrophysics; that a ubiquitous mortality is more consequential than any supposed financial "success;" and that shared human tears may reveal much deeper existential meanings and opportunities than any purported "balance-of-power." [15]
This is most markedly true today with regard to those tangible "tears" associated with corona virus spread.
In his landmark work, The Decline of the West, first published during World War I, Oswald Spengler inquired: "Can a desperate faith in knowledge free us from the nightmare of the grand questions?" It remains a noteworthy query, one that will likely never be seriously raised in our universities, let alone on Wall Street or in the trump White House. We may, however, still learn something about these "grand questions" by studying American responsibility for an expanding chaos in world politics.
At that time, moreover, we might finally learn that the most suffocating insecurities of life on earth can never be undone by militarizing global economics, by building larger missiles, by abrogating international treaties or by replacing one abundantly sordid regime with another in presumptively "realistic" interests of "national security."[16]
In the end, truth is exculpatory. Surprisingly, in a uniquely promising paradox, Trump's America First policies' express a continuous lie that can help us see the truth. This particular truth, cosmopolitan in outlook, is that Americans must become abundantly conscious of unity and relatedness between all human beings and between all nation-states.
The common enemy of a worldwide disease pandemic could become an appropriate beginning for such a new global consciousness.
Although still generally unrecognized, such lucidity must become integral to plausible possibilities of American national security and well-being. Now, before it is too late, is prospectively the last best time to replace the "passionate intensity" of belligerent tribal competitions with a greatly improved sort of "conviction."[17] Newly armed with an informed understanding that would denounce "everyone for himself" strategizing in world politics, the myriad internal contradictions of Donald Trump's "everyone for himself" philosophy could recede into a thoroughly well-deserved oblivion.
Could the desperately needed transition from "realist" world politics to more genuinely collaborative international interactions actually take place?[18] The pertinent odds are seemingly low, of course, but they are also not meaningfully calculable.[19] The current situation of worldwide pandemic as opportunity is sui generis and difficult to accept. Yet, it rightfully brings to mind the wise and reinforcing observation of Italian filmmaker Federico Fellini: "The visionary is the only realist."
In all that has been discussed and assessed above, irony abounds. But ironic observations need not in any way be disqualifying. Though it would seem inconceivable that any serious human benefits could be extracted from a virulent and unpredictable pandemic, there remain certain latent opportunities to discover planetary gain in a common disease adversary.
In essence, because we could hardly seek to discover such a convenient foe in extra-planetary aggressions (in candor, a Martian invasion will not save us), national governments throughout the world should identify extended cooperation against the corona virus as a propitious first-step toward wider forms of global collaboration. Here, in what political scientists and other scholars used to call "functionalism" or "structural-functionalism," there could take place a dignifying "spill over" of cooperative world politics from one very specific medical problem toward much wider affirmations of biological and social "oneness."
Nothing could possibly be more sensible or urgently important. To be sure, there is nothing conceivably positive about any virulent disease pandemic, but the current corona virus spread could still harbor certain latent benefits for "world order" reform.[20]In this setting, we may again usefully recall filmmaker Federico Fellini: "The visionary is the only realist."

---
[1] Professor Louis René Beres is the author of several early books dealing with US – Russian (Soviet) nuclear strategies and treaties. See, for example: Louis René Beres, Apocalypse: Nuclear Catastrophe in World Politics (The University of Chicago Press, 1980); Louis René Beres, Mimicking Sisyphus: America's Countervailing Nuclear Strategy (DC Heath/Lexington, 1983); and Louis René Beres, Reason and Realpolitik: US Foreign Policy and World Order (DC Heath/Lexington, 1984). See also his 2016 Israel-published monograph with US General (USA/ret.) Barry R. McCaffrey, Israel's Nuclear Strategy and America's National Security https://sectech.tau.ac.il/sites/sectech.tau.ac.il/files/PalmBeachBook.pdf
[2] For early writings, by this author, on the global security implications of Cold War bipolarity, see: Louis René Beres, "Bipolarity, Multipolarity, and the Reliability of Alliance Commitments," Western Political Quarterly, Vol. 25, No.4., December 1972, pp. 702-710; Louis René Beres, "Bipolarity, Multipolarity, and the Tragedy of the Commons," Western Political Quarterly, Vol. 26, No.4., December 1973, pp, 649-658; and Louis René Beres, "Guerillas, Terrorists, and Polarity: New Structural Models of World Politics," Western Political Quarterly, Vol. 27, No.4., December 1974, pp. 624-636.
[3] One should be reminded of Bertrand Russell's trenchant observation in Principles of Social Reconstruction (1916): "Men fear thought more than they fear anything else on earth – more than ruin, more even than death."
[4] One such form is world government. In this connection, noted Sigmund Freud: "Wars will only be prevented with certainty if mankind unites in setting up a central authority to which the right of giving judgment upon all shall be handed over. There are clearly two separate requirements involved in this: the creation of a supreme agency and its endowment with the necessary power. One without the other would be useless." (See: Sigmund Freud, Collected Papers, cited in Louis René Beres, The Management of World Power: A Theoretical Analysis, University of Denver, Monograph Series in World Affairs, Vol. 10 (1973-73), p, 27.)
[5] According to Blackstone, each state is always expected "to aid and enforce the law of nations, as part of the common law, by inflicting an adequate punishment upon offenses against that universal law…." See: 2 William Blackstone, Commentaries on the Laws of England, Book 4, "Of Public Wrongs." Lest anyone ask about the significance of Blackstone for current US national security policies, one need only point out that Commentaries were an original and core foundation of the laws of the United States.
[6] There is no longer a virtuous nation," warns the poet William Butler Yeats, "and the best of us live by candlelight."
[7] The worst of these forms of catastrophe concern the risks of a nuclear war occasioned by an unprepared or self-deluded American president. In this regard, we may recall the words of "beat poet" Lawrence Ferlinghetti back in 1958 (A Coney Island of the Mind): "In a surrealist year some cool clown pressed an inedible mushroom button, and an inaudible Sunday bomb fell down, catching the president at his prayers on the 19th green."
[8] Recalling Soren Kierkegaard (The Sickness unto Death; 1849): "Devoid of imagination, as the Philistine always is, he lives in a certain trivial province of experience, as to how things go, what is possible, what usually occurs….Philistinism thinks it is in control of possibility….it carries possibility around like a prisoner in the cage of the probable, and shows it off."
[9] Says Emmerich de Vattel, in The Law of Nations (1758), "The first general law, which is to be found in the very end of the society of Nations, is that each Nation should contribute as far as it can to the happiness and advancement of other Nations."
[10] In modern philosophy, the evident highlighting of this useful term lies in Arthur Schopenhauer's writings, especially The World as Will and Idea (1818). For his own inspiration (and by his own expressed acknowledgment), Schopenhauer drew freely upon Johann Wolfgang von Goethe. Later, Nietzsche drew just as freely (and perhaps more importantly) upon Schopenhauer. Goethe. also served as a core intellectual source for Spanish existentialist Jose Ortega y' Gasset, author of the prophetic work, The Revolt of the Masses (Le Rebelion de las Masas (1930). See, accordingly, Ortega's very grand essay, "In Search of Goethe from Within" (1932), written for Die Neue Rundschau of Berlin on the occasion of the centenary of Goethe's death. It is reprinted in Ortega's anthology, The Dehumanization of Art (1948) and is available from Princeton University Press (1968).
[11] Significantly, international law is part of United States jurisprudence. In the words of Mr. Justice Gray, delivering the judgment of the US Supreme Court in Paquete Habana (1900): "International law is part of our law, and must be ascertained and administered by the courts of justice of appropriate jurisdiction…." (175 U.S. 677(1900)) See also: Opinion in Tel-Oren vs. Libyan Arab Republic (726 F. 2d 774 (1984)).Moreover, the specific incorporation of treaty law into US municipal law is expressly codified at Art. 6 of the US Constitution, the so-called "Supremacy Clause."
[12] See, by this author, at The Daily Princetonian: https://www.dailyprincetonian.com/article/2018/06/a-core-challenge-of-higher-education
[13] "The enemy," noted German philosopher Karl Jaspers, in a more generic sense, "is the unphilosophical spirit which knows nothing and wants to know nothing of truth." See: Reason and Anti-Reason in our Time, 1971, p. 66.
[14] International law remains a "vigilante" or "Westphalian" system of jurisprudence. The Peace of Westphalia created the still-existing decentralized or self-help state system. See: Treaty of Peace of Munster, Oct. 1648, 1 Consol. T.S. 271; and Treaty of Peace of Osnabruck, Oct. 1648, 1, Consol. T.S. 119, Together, these two treaties comprise the Peace of Westphalia.
[15] The concept of a balance of power – an idea of which the nuclear-age balance of terror is a more recent variant – has never been more than a facile metaphor. Further, it has never had anything to do with any calculable equilibrium. As such a balance is always a matter of individual and more-or-less subjective perceptions, adversary states may never be sufficiently confident that strategic circumstances are "balanced" in their favor. In consequence, as each side must perpetually fear that it will be "left behind," the search for balance continually produces wider insecurity and disequilibrium.
[16] In this connection, an always attendant or corollary risk has to do with irrational decision-making in world politics. Expressions of such decisional irrationality could take different but sometimes overlapping forms. These forms, which would have no necessary correlations with authentic madness, include a disorderly or inconsistent value system; computational errors in calculation; an incapacity to communicate efficiently; random or haphazard influences in the making or transmittal of particular decisions; and the internal dissonance generated by any structure of collective decision-making (i.e., assemblies of pertinent individuals who lack identical value systems and/or whose organizational arrangements impact their willing capacity to act as a single or unitary national decision maker)
[17] Apropos, from William Butler Yeats' The Second Coming: "Turning and turning in the widening gyre; the falcon cannot hear the falconer; Things fall apart; the centre cannot hold; Mere anarchy is loosed upon the world. The blood-dimmed tide is loosed, and everywhere the ceremony of innocence is drowned; the best lack all conviction, while the worst are full of passionate intensity."
[18] The sixteenth-century Florentine philosopher, Niccolo Machiavelli, joined Aristotle's foundations for a scientific study of politics with assumptions of realpolitik to reach certain pragmatic conclusions about politics. His most important conclusion underscores the dilemma of practicing goodness in an essentially evil world: "A man who wishes to make a profession of goodness in everything must necessarily come to grief among so many who are not good." (See THE PRINCE, Chapter XV). Recognizing this tragic state of affairs, Machiavelli proceeds to advance the arguments for expediency that have become synonymous with his name. With the placing of the idea of force at the center of his political theory, the author of THE PRINCE stands in sharp contrast to the Platonic and early Christian concepts of the "good." Rejecting both Plato's argument that there is a knowable objective "good" that leads to virtue, and Augustine's otherworldly idea of absolute goodness, Machiavelli constructs his "realistic" political theory on the assumption that "all men are potential criminals, and always ready to realize their evil intentions whenever they are free to do so." In his instructions to the statesman on how to rule in a world dominated by force, he shamelessly advises "to learn how not to be good." The seventeenth-century materialist and social philosopher, Thomas Hobbes, elaborated a complex system of thought in which man was reduced to a state of nature and then reconstructed. Seeking a science of human nature that would have the rigor of physics, Hobbes looked to introspection as the source of a genuine or "realistic" understanding: "Whosoever looketh into himself and considereth what he doth when he does think, opine, reason, hope, fear, etc., and upon what grounds, he shall thereby read and know, what are the thoughts and passions of all other men, upon the like occasions." (See Introduction to LEVIATHAN). The results of such an analysis of one's own thought processes led Hobbes to his celebrated theory of the social contract: the natural egoism of man produces a "war of all against all" in the absence of civil government and must be tempered by absolute monarchy. Moreover, the condition of nature, which is also called a condition of war marked by "continual fear, and danger of violent death," has always been the characteristic condition of international relations and international law: "But though there had never been any time, wherein particular men were in a condition of war one against another; yet, in all times, kings, and persons of sovereign-authority, because of their independency, are in continual jealousies, and in the state and posture of gladiators; having their weapons pointing, and their eyes fixed on one another; that is, their forts, garrisons, and guns upon the frontiers of their kingdoms, and continual spies upon their neighbors, which is a posture of war." (See LEVIATHAN, Chapter XIII).
[19] In science and mathematics, true probabilities must always be based upon the discernible frequency of pertinent past events.
.
[20] The term world order reform has its contemporary origins in a scholarly movement begun at the Yale Law School in the mid- and late 1960s, and "adopted" at the Politics Department at Princeton University in 1967-68. The author, Louis René Beres, was an early member of the Princeton-based World Order Models Project, and the author of several early books in this once-promising scholarly genre.
When An American President Becomes Agent Provacateur
"Whoever can dominate the street will one day conquer the state, for every form of power politics and any dictatorship-run state has its roots in the street."-Joseph Goebbels, Nazi Party Minister of Propaganda, Nuremberg rally, 1934
"The goal is to dominate the street."-US President Donald J. Trump, June 1, 2020[1]
Without getting into the complex legal aspects ofan agent provocateur, one simple summary statement is useful to acknowledge: The American president's public behavior on June 1 2020 was purposefully incendiary and patently unlawful. On that now-unforgettable day, Donald J. Trump, by ordering police, special operations military, national guard and US Secret Service elements to forcibly clear a path for his photo-op walk to the nearby St James Church, crossed another critical line of presidential malfeasance. Here, rather than restrict deployed law-enforcement elements to their proper Constitutional and statutory roles, Trump commanded these agents (1) to actively incite citizen wrongdoing, and (2) to exploit all such cynically engineered derelictions for his own presumptive political benefit.
Let us be candid. In matters of US and international law, it doesn't get much worse than this. By his brazenly willful wrongdoing, Trump's commands on June 1 carried an obvious and prospectively irreversible potential for personal injuries and death. This lamentable potential was further exacerbated by opaque deployments of "unmarked" US Special Force elements into selected parts of Washington DC, and by Secretary of Defense Mark Esper's corollary injunction to "dominate the battlefield space."
The "battlefield?" In this case, it referred not to some distant area of hostilities, but to city streets of the nation's capital. Americans, of course, are unaccustomed to such patently twisted meanings.
What are the relevant facts behind such problematic executive branch behaviors, by the Department of Justice as well as Department of Defense? Prima facie, on June 1, 2020, Donald Trump's personal security detail, then operating under impermissible cover of tear gas, rubber bullets and flash bang grenades, systematically provoked otherwise compliant and unthreatening peaceful demonstrators.[2] The US federal government behavior in this Goebbels-style incident was more than "just" unnecessary or inappropriate. It was grievously illegal, including plainly evident violations of Nuremberg Principles.[3]
As these Principles are now a part of authoritative international law,[4] the agent provocateur behaviors also represented variously serious violations of U.S. law.[5] Significantly, inter alia, the Nuremberg Principles [6] require military, police and security officials to oppose any leaders' orders to willfully injure innocent people or to commit any other verifiable crimes of state, including incitement to riot or insurrection. Such commendably high expectations are routinely ignored in authoritarian or tyrannical regimes, but this fact is not exculpatory for the United States.
Markedly different in this US matter of June 1, 2020, was that certain "peremptory"[7] rules of international ambit and applicability were being systematically ignored or manipulated by an American president.
When citizens of any proper democracy engage in observably peaceful protest, there exist no per se arguments for challenging presumptions of citizen innocence or for justifying civilian mistreatment by national executive authorities. Aware of this in the June 1 St. James Church visitation incident, some Members of Congress called upon US Secret Service Director James M. Murray and certain others to appear before the House of Representatives to explain their wrongful behaviors on June 1. In time, perhaps, the American public will be told what it ought to have been told from the start about what had actually taken place.
In addition to multiple legal derogations, it was a national humiliation for the United States to have rendered itself comparable to Adolph Hitler's Sturmabteilung (SA), and later to the Stosstrupp-Hitler (SSH) or Schutztaffel (SS).[8] Increasingly, however, the law-violating behaviors of US President Donald Trump in these matters have lent palpable credence to such an irremediable humiliation. These significant derogations cannot simply be covered up or whispered away.
Already done, they cannot be undone.
Apropos of the Nuremberg Principles of international law, since 1950 an unalienable part of the laws of the United States, all persons are obliged to resist crimes of state. Though the June 1, 2020 incident did not rise to any determinably high level of criminal behavior, it remains legally worrisome for the United States on several intersecting levels. This is due to the president's conspicuous indifference to assorted peremptory norms of human rights law, and to the unwillingness of individual agents provocateurs to resist what then amounted to injurious and universally prohibited crimes of state.
Although these US crimes were relatively minor, they nonetheless represented willful violations of individual legal responsibility for federal agents of law enforcement. Noteworthy, too, is that the wider context of these officially committed and incited wrongdoings centered on properly law-based protests against racism and human rights violations here in the United States. It follows that these illegal behaviors of an American president and his pertinent agencies were not "merely" violative of peremptory Nuremberg Principle obligations. They also represented unjustifiable interference with an authoritative body of codified and customary human rights norms.[9]
Looking to the future, the President of the United States should more determinedly guide all federal agencies on a proper path of law-respecting conduct. Under no circumstances should this path involve transforming the respective agents "in play" into US agents provocateurs. By definition, any such transformation would critically defile and undermine America's most elementary principles of justice.
Going forward, the goal of an American president should be not to "dominate the street," but rather to allow or facilitate all otherwise permissible expressions of US civilian protest. If there should still remain any doubts about this core obligation, one need only recall that Donald Trump's selected words were an exact literal replication of Nazi Minister of Propaganda Joseph Goebbels' 1934 rally comments for the Third Reich. Is this in any way a proper model for the United States?
---
[1] The startlingly close verbal congruence of the Goebbels and Trump statements is most markedly worrisome here. Inter alia, it is difficult to believe that the US President's pertinent speech writer was unaware of Goebbels's exact words. More than likely, these words were deemed by him an appropriate model for Donald J. Trump.
[2] In this connection, the fact that this provocation was systematic rather than merely random or visceral has various pertinent legal implications. In essence, this "systematic" quality makes the associated dereliction more egregious.
[3] See: Principles of International Law Recognized in the Charter of the Nuremberg Tribunal and in the Judgment of the Tribunal, Adopted by the UN International Law Commission, 2 August 1950. UN Doc. A/1316, 2 Y.B.I.L.C. 374 (1950).
[4] International law, which is a part of US law, is itself ultimately deducible from Natural Law. According to Blackstone, this is the reason why the Law of Nations is necessarily binding upon all individuals and all states. Each state and its leaders are expected "to aid and enforce the law of nations, as part of the common law, by inflicting an adequate punishment upon offenses against that universal law . . . ." WILLIAM BLACKSTONE, PUBLIC WRONGS, in COMMENTARIES ON THE LAWS OF ENGLAND, Book 4 Ch. 1 (Philadelphia, J.B. Lippincott & Co. 1893). Though assuredly not known to President Donald Trump or even to his closest and most senior legal advisors, Sir William Blackstone's Commentaries represent the core foundation of all subsequent US law.
[5]In precise words of Mr. Justice Gray, delivering judgment of the US Supreme Court in Paquete Habana (1900): "International law is part of our law, and must be ascertained and administered by the courts of justice of appropriate jurisdiction…." (175 U.S. 677(1900)) See also Opinion in Tel-Oren vs. Libyan Arab Republic (726 F. 2d 774 (1984)).Further, the specific incorporation of treaty law into US municipal law is expressly codified at Art. 6 of the US Constitution, the so-called "Supremacy Clause."
4.See:https://digitalcommons.lmu.edu/cgi/viewcontent.cgi?referer=https://search.yahoo.com/&httpsredir=1&article=1151&context=ilr
[7] Under international law, a peremptory norm is "a norm accepted and recognized by the international community of States as a whole from which no derogation is permitted…." See Art. 53 of Vienna Convention on the Law of Treaties; entered into force, 27 January 1988.
[8] Over the twelve years of the Third Reich, other here-relevant bodyguard organizations were created: The Fuhrerbegleitkommando (FBK), the Leibstandarte SS Adoplh Hitler (LSSAH), and Reichssicherheitsdienst (RSD). At Nuremberg after the War, he behavior of these Fuhrer protective units were considered together and with other Nazi institutions with regard to both Crimes of War and Crimes Against Humanity.
[9] For authoritative sources of international law, see art. 38 of the Statute of the International Court of Justice: STATUTE OF THE INTERNATIONAL COURT OF JUSTICE, Done at San Francisco, June 26, 1945. Entered into force, Oct. 24, 1945; for the United States, Oct. 24, 1945. 59 Stat. 1031, T.S. No. 993, 3 Bevans 1153, 1976 Y.B.U.N., 1052.Court of Justice: STATUTE OF THE INTERNATIONAL COURT OF JUSTICE, Done at San Francisco, June 26, 1945. Entered into force, Oct. 24, 1945; for the United States, Oct. 24, 1945. 59 Stat. 1031, T.S. No. 993, 3 Bevans 1153, 1976 Y.B.U.N., 1052.
Evaluation of the George Floyd Indictment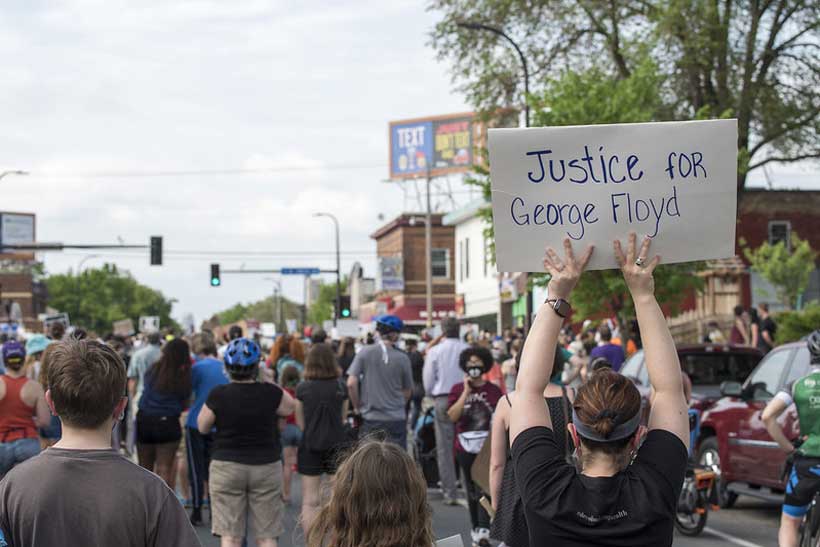 As it is understood from the camera on the police officers, the officers approach the vehicle. There are three people in the vehicle, including George Floyd in the driver's seat. Officer Lane starts talking to George Floyd while taking out his gun and pointing at him to raise his hands. When Floyd puts his hands on the wheel, the police officer lowers his gun.
While officer Kueng is talking to the other person in the car, officer Lane takes Floyd off the car, then handcuffs. Floyd actively counteracts handcuffs.
When Floyd is handcuffed, he walks along the sidewalk with Officer Lane and sits down on the sidewalk. Officer Lane asks Floyd for his name and identity. Officer Lane asks Floyd if he is under the influence of drugs and reports that he has been detained for money fraud.
Officer Kueng and Lane lift Floyd up and try to take him to the team car. At 20:14, Floyd refuses to walk, stops where he is, and throws himself to the ground saying that he has fear of closed space.
Meanwhile, Officer Derek Chauvin (accused) and Tou Thoa arrive at the scene with another team car.
Police officers made multiple attempts to get Floyd into the team car, but were not successful. Floyd does not get into the car with his own consent; he refuses to ride, resists police officers and does not stand. Floyd's height is over 180 cm and is about 90 kilos.
While standing outside the car, Floyd says he can't breathe and repeats it. The defendant (police officer) passes to the passenger door side and tries to get Floyd into the vehicle, Officer Lane and Kueng help.
At 20:19 o'clock, the suspect lays down on his stomach in a handcuffed state. Officer holds Kueng Floyd's waist and Lane legs. The defendant presses the left knee into Floyd's neck. Floyd says "I can't breathe" more than once, "mom" and "please". The defendant and two other officers stand in their places.
The officers say, "You can speak" as Floyd moves back and forth. Officer Lane asked, "Should we turn him to the other side?" He then says, "No, how we put it will stand like that."
In the images obtained through the camera on the police officers, it is seen that Floyd continues to move and breathe. Floyd stops moving at 20:24. At 20:25, Floyd stopped breathing and talking. Lane says he wants to turn Floyd. Officer checks the pulse of Kueng Floyd and tells him that he cannot find the pulse.
At 20:27, the defendant removes the knee from Floyd's neck. An ambulance and emergency medical personnel arrive at the scene, place Floyd on the stretcher and the ambulance leaves the scene. The Hospital where he arrived explains that Floyd has died.
Forensic medicine specialist of the hospital performs autopsy of Floyd on 25.05.2020. Although the entire autopsy report has not been published yet, the autopsy specialist shared its initial findings. In the report; it was stated that no findings were found to support the diagnosis of "traumatic drowning". Floyd has heart disease due to hypertension and coronary heart disease.
Floyd's capture by police officers has been counted as contributing factors to his underlying illness and the death of any "intoxicating substance" in his blood.
The defendant pressed the knee to the neck of the defendant for 8 minutes 46 seconds. 2 minutes and 53 seconds of this time is from the moment Floyd is unresponsive.
This is the subject of the indictment against the accused police officer Chauvin.
Based on the available data; the accused must have repeatedly pressed her throat to prevent her breathing for two minutes after learning that the pulse of the victim is not pulsing, the victim must not be able to breathe, and because of these issues, the defendant should have predicted that the act would lead to death, but due to the knowledge and experience he had in his profession, It can be thought that it does not take any precautions to prevent it from being absent, but on the contrary, it has the thought of "no matter" with its comfortable attitudes, and for all these reasons, its intent may indicate the possible / possible muscle. In this case, it can be concluded that there is a defect in the perpetrator that surpasses conscious taxiing.
After it has been determined that the defendant's intentional force has exceeded its limits, it will also be necessary to consider whether the intent's intent is to kill or injure. In order for the offender to constitute the crime of wounding, which is aggravated by the outcome of the act, the offender should be intentional injury. In the meantime, if the outcome of death has occurred, the perpetrator will be held responsible for the crime of injury, which has been intensified not because of deliberately killing people. If the perpetrator is not willing to commit a crime, but because of inattention, carelessness, inattention, violation of rules or inexperience in profession and art, conscious or unconscious negligence will come to the agenda according to whether the result is predictable or not. For the perpetrator who surpasses the conscious action, does not show an explicit killing caste, but does not care about the death outcome that may arise from a defective move, probable muscle-based penalty may arise.
As a result; when the indictment, forensic reports, and camera images are analyzed, it is concluded that in our opinion, the responsibility for the punishment, which transcends simple and conscious taxonomy and reaches the level of caste, and at least the possible caste is found. For the other police officers who were at the scene and who made the first intervention to the victim, and who did not interfere with the defendant's act, which could be the subject of a crime by exceeding the police force, they could be held responsible for deliberate killing or negligence of negligence in cases of defect. Police officers have statutory guarantor obligations to protect and protect people's lives and property. The police officer, who does not fulfill the requirement of this obligation deliberately or by inexperience in his profession or not following the rules, is held responsible for the negligence movement.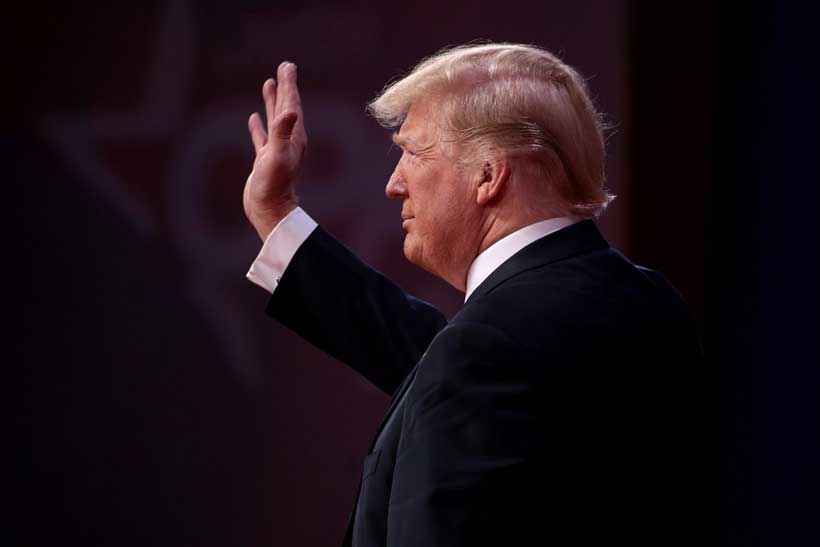 Imagine such a scenario of hybrid warfare: Russia uses speculation on financial markets to collapse the currency of some Western country and as a result acquires a huge amount of money. Russia uses this money to sponsor different public organizations and media that spread Russia's ideology and criticize its opponents. 33 million dollars are invested in an ethnic minority protection group that exacerbates divisions among the public and even causes occasional mass unrest. It then happens that especially severe unrest takes place right before the election where an anti-Russian president has to be dethroned. The unrest is so violent that the army has to be engaged, but the network of Russian-sponsored NGOs and media outlets will call this the "rebirth of fascism" in order to discredit the president.

It is hard to imagine such a scenario, because in Russia's case such methods would be eradicated in their early stages and would elicit a response that would be long remembered. But this scenario has already taken place, but it was not Russia. It was the most humane and generous philanthropist known to world – George Soros, who invested the money he acquired from speculations because of his good heart and nothing else to do, and he doesn't even ask anything in return – at least so we are being told. Or the newest trend is to deny that George Soros has any influence in Latvia, calling it a "conspiracy theory", and this puts an end to any discussion about the topic, despite information about his networks of influence being publicly accessible and quite eloquent.

In the case of America, Soros has invested 33 million dollars in the Black Lives Matter movement, which is the main organizer of these "protests". The same George Soros who believes Trump has to leave the White House because he is against globalism and the ideology of open borders. The same person thanked by numerous NGOs and media outlets for their existence, which is also the reason they uncritically spread his ideas. Every revolution has its sponsors, and the course of these revolutions does not depend on any objective factors, but on the emotions provoked by politicized media and their interpretation of who is the "victim" and who is the "suppressor".

This information reaches those who want to be reached, especially among the generation indoctrinated in the "wisdoms" of the neo-Marxist victim cult – it is a rationalization of crime, because according to neo-Marxist views only "victims" can be moral, whatever they may be doing, while the "suppressors" are always amoral. Therefore, the formula of unrest in America is as follows: money from financial speculation + neo-Marxist ideology + exploiting the divisions of a multi-cultural society.

Every multicultural society is like a powder keg. Ethnic and racial unrests in the US are frequent, and as a rule they always begin with a case of brutality highlighted by the media in order to raise the already existing tensions to a critical point. This happens despite violent crimes being committed every day by different racial combinations, but they are being ignored because they have no use in their particular form at the particular time. Then the looting and killing starts and it affects people who are unfortunate to live in a specific area (mostly inner cities) and most often these are the ethnic minorities themselves. Conflicts erupt not only between blacks and whites, but also blacks and Mexican immigrants, as well as Asians who own small businesses. After the unrest, the economies of these inner cities slump which creates a negative spiral of poverty.

It is clear to anyone who has been following the cruelty of these "protests" that they have nothing to do with the tragic death of George Floyd anymore. Small business owners are the ones suffering the most (and these also include blacks), while those who try to resist being robbed get brutally beaten up. How such idiotism as stealing clothes and cheesecakes serves the memory of George Floyd is unclear – at least to normal people.

But there are plenty of people willing to justify this, because they don't live in the reality of the people who have suffered from the demolition, but they live in a social network bubble where everything is determined by "racism", "capitalism" or other smart keywords. Justifying the unrest goes hand in hand with normalizing the ideas of communism, which is being done by the modern "expertocracy", left-liberal faculties, thinktanks and media. In the US this indoctrination has taken place for more than a half of century and we can see the consequences – it is not just about "different views" but about an attack on civilization, which in Latvia is currently in its initial stage.

Marxism is returning as a farce where leftist activists find honor in serving the interests of financial speculators and support ruining the lives of small business owners and the working class in useless protests. And for this reason Trump will most likely be reelected – just as in 1968 the Americans elected a president of "law and order" Nixon, there will now too be the need for someone able to ensure the safety of peaceful citizens against low-life thugs. And with this I congratulate you!