Back in the 1950s, as a child growing up in the middle of New York City, I attended Saturday afternoon movies about interplanetary war. Typically, in those easily forgotten films, Soviet and American soldiers would end up fighting on the same side against a common enemy, even during the furiously adversarial Cold War.[1] Though hardly an ideological premise of either superpower "pole,"[2] Washington and Moscow recognized the primacy of undertaking cooperation against an overriding global menace.
To be sure, there is no evident "message" here concerning world politics. After all, we ought never to rely upon wholly contrived or fictive scenarios of alien invasion to buttress human survival. Nonetheless, potentially at least, a plausible catalyst has recently presented itself. This unwanted and unwitting benefactor is worldwide pandemic, a fearsome and pathogen-based threat that confronts humankind in toto, and without regard for any national, racial, ethnic, religious or ideological differences.
Ironically, the coronavirus pandemic could effectively become a real-world alternative to cinematic alien invasion; that is, a purposeful and pragmatic source of long-sought human unity.
Credo quia absurdum, said the ancient philosophers. "I believe because it is absurd." However counterintuitive, the incontestable commonality of corona disease threat could underscore and animate the creation of a genuinely cooperative world politics. Significantly, it's not as silly or fanciful as it may first sound.
Not at all.[3]
Where are we at right now? For the moment, the United States under Donald Trump's presidential aegis is oriented toward the literal opposite of expanding global community. Even more to the point, Trump's doctrinal emphasis on the incessantly belligerent nationalism of "America First" represents a rejection of human commonality in any form.[4] Illogical and bitterly rancorous, this ill-fated rejection has no recognizable basis in science or law.[5] Rather, it reinforces the long-discredited view that we humans are unchallengeable masters of the universe, clearly destined to lord over innumerable lesser species, apparently forever.
All this though the viruses, bacteria and assorted other pathogens have been around for much longer than we, much longer, and will likely survive any number of man-made catastrophic "insults" that could simultaneously threaten humankind with extinction.
It is finally time to inquire intellectually/analytically: What are the expected consequences of believing that one "powerful" country can or should prosper at the expense of all others? Left unmodified, the most palpable effect of this president's delusionary policies of undiminishing conflict will be an accelerating tribalism here on earth.[6] To the extent that the starkly corrosive effects of this tribalism could sometime display a credible nuclear dimension, these effects could suddenly or incrementally propel the United States toward irretrievable forms of catastrophe.[7] On the other hand, a firm rejection of American tribalism in every one of its injurious expressions could sometime prove generally or universally gainful.
Ultimately, if we humans are going to survive as a species, truth must win out decisively over political wizardry and philistine thinking.[8] The irresistible conclusion here is that American continuance and prosperity are inextricably linked with a much wider global impact. Accordingly, it is profoundly and unforgivably foolish to suppose that this nation – or, indeed, any other nation on earth – should expect meaningful progress at the deliberately sacrificial expense of other nations. Disease pandemics are prospectively universal, and can provide impetus not only for mitigating a particular pathology, but also for institutionalizing wider patterns of global cooperation.[9]
By its very nature, the president's core mantra of perpetually belligerent nationalism is crude and injurious. Instead of "America First," the only sensible posture for any U.S. president must be some coherent variation of "all the world together." Such an improved mantra might not be all that difficult to operationalize if there were antecedent political will.[10] Nor would it necessarily be bewilderingly complex. In fact, the basic idea is discoverable in the prescient words of Pierre Teilhard De Chardin: "The egocentric ideal of a future reserved for those who have managed to attain egoistically the extremity of everyone for himself," summarized the Jesuit scientist and philosopher, "is false and against nature. No element can move and grow except with and by all the others with itself."
Prima facie, the key message here is simple, straightforward and thoroughly illogical to contest. This message communicates, among other things, that no single country's individual success can be achieved at the tangible expense of other countries. Moreover, we should learn from the same message, no individual national success is reasonably sustainable if the world as a whole must thereby expect a diminishing future.
No conceivably gainful configuration of Planet Earth can ever prove rewarding if the conspicuously vast human legions which comprise it are set morally, spiritually, and intellectually adrift. It is, of course, precisely such a willful detachment from secure national and international moorings that is fostered by Donald Trump's unsupportable "America First."[11]
Earlier, observed William Butler Yeats, in what already represented a broadly metaphorical indictment of what could be expected, "Theblood-dimmed tide is loosed." But just as it was then for the empathetic Irish poet, today's expanding global chaos is still primarily a symptom. It is, as the professional philosophers would likely prefer to describe, "merely epiphenomenal."
The philosophers would be correct. For the world as a whole, chaos and anarchy are never the genuinely underlying "disease." Always, that more determinative pathology remains rooted in certain ostentatiously great and powerful states that stubbornly fail to recognize the imperatives of human interrelatedness. Plainly, this core incapacity to acknowledge our species' indestructible biological "oneness" has been a long-term problem; it is not in any way particular to certain American presidents or to the United States in its entirety.
Now, in the literal midst of a worldwide pathological assault from the corona virus, what should we expect from President Trump's still-unhidden contempt for world community? Most plausibly, world politics will increasingly encourage or enlarge an already basic human deficit. This deficit is the incapacity of individual citizens and their respective state societies to discover authentic self-worth as individual persons; that is, deeply within themselves. Such an enduring deficit was foreseen in the eighteenth century by America's then-leading person of letters, Ralph Waldo Emerson. Today, revealingly, the still-vital insights of "American Transcendentalism" remain recognizable only to an excruciatingly tiny minority of citizens.
And this is presumptively an "educated society?"[12]
Notwithstanding its impressive intellectual antecedents, including some earlier occupants of the White House, the United States is a country that almost never reads serious books. This cryptic observation is not offered here in any offhanded or gratuitously mean spirited fashion, but, quite the contrary, as a lamentable fact of American life, one famously commented upon during the first third of the nineteenth century by a distinguished French visitor to the new republic, Alexis de Tocqueville (Democracy in America). This same fact led the Founding Fathers of the United States, including Thomas Jefferson (the most identifiably democratic among the celebrated group), to rail against any uneducated mass participation in the new nation's formal governance.
As a necessary corrective, Jefferson set forth in his Notes on Virginia a plan of elementary schooling, one by which "twenty of the best geniuses will be raked from the rubbish annually."
Somehow, whatever we might presently think of Jefferson's earlier expectations for "The American People," the current president has managed to miss what is manifestly most important to our common human future. This vital element is the critical inner horizon of world politics, and all that it implies. In literature, this seemingly indecipherable horizon, an exquisitely subtle zone of understanding, is not in any usual fashion understandable. Nor is it oriented toward maximizing practical commerce or personal wealth, ordinarily the worshipped mainsprings of life in the United States. For background, this horizon can still be encountered and understood in the writings of Sören Kierkegaard, Sigmund Freud, Friedrich Nietzsche, Hermann Hesse, Carl Jung, and Pierre Teilhard de Chardin.
Let us (finally) be aptly conceptual about such matters; that is, to look behind the daily news. This means the microcosm. Here on earth, the tribe, in one form or another, is "the beginning." Always.
From the muddled primal promiscuity of our species' earliest ventures into global politics, determinative behavior has been driven by some kind or other of specific group elevation and by the resultant inter-group conflicts.
From the identifiable human origins of our so-called "civilizations," and also from the pitiably aggregated totals of individual human souls seeking satisfying forms of a secular redemption, most people have felt themselves lost or abandoned outside the encompassing warmth of a protective tribe.
It is this degrading and potentially lethal inclination that is continually fostered by Donald Trump's belligerent or zero-sum nationalism, by America First.[13]
There is more. The veneer of human civilization remains distressingly razor thin. Oddly, whole swaths of humankind remain openly dedicated to certain ancient and grotesque sacrificial practices. In this connection, by ritualistically linking violence and the sacred, many terrorist murders are being justified as "holy war" or "freedom fighting." But they remain basically and incontestably murders.
As a determined response to serious challenges, from pandemic control to nuclear war avoidance, competitive nationalism is sorely misconceived. If left unchallenged, this atavistic mantra will only further harden the hearts of America's most recalcitrant enemies, thereby exacerbating the essential search for viable human remedies. What we really need is a broadening of support for more enduring impulses of global solidarity and human interconnectedness.
From the seventeenth-century Peace of Westphalia (1648), which ended the last of the religious wars sparked by the Reformation, international relations have been shaped by a protean or ever-changing "balance of power," and by certain evident corollaries of war, terror and genocide.[14] To be sure, hope still exists, but now it must sing softly, in an embarrassed undertone, with circumspection, inconspicuously, almost sotto voce. Although counter-intuitive, the time for any visceral celebrations of nationalism, military technology and even social media is at least partially over. Now, in order to survive on an imperiled planet, all of us, together, must seek to rediscover an individual life, energetically, one that is consciously detached from nationally pre-patterned kinds of conformance and from all disingenuously contrived visages of imagined tribal happiness.
With such indispensably candid expressions of an awakened human spirit, Americans may yet learn something that is useful and redemptive. We may learn, even during the harshly descending "Time of Trump," that a commonly felt agony is more important than astrophysics; that a ubiquitous mortality is more consequential than any supposed financial "success;" and that shared human tears may reveal much deeper existential meanings and opportunities than any purported "balance-of-power." [15]
This is most markedly true today with regard to those tangible "tears" associated with corona virus spread.
In his landmark work, The Decline of the West, first published during World War I, Oswald Spengler inquired: "Can a desperate faith in knowledge free us from the nightmare of the grand questions?" It remains a noteworthy query, one that will likely never be seriously raised in our universities, let alone on Wall Street or in the trump White House. We may, however, still learn something about these "grand questions" by studying American responsibility for an expanding chaos in world politics.
At that time, moreover, we might finally learn that the most suffocating insecurities of life on earth can never be undone by militarizing global economics, by building larger missiles, by abrogating international treaties or by replacing one abundantly sordid regime with another in presumptively "realistic" interests of "national security."[16]
In the end, truth is exculpatory. Surprisingly, in a uniquely promising paradox, Trump's America First policies' express a continuous lie that can help us see the truth. This particular truth, cosmopolitan in outlook, is that Americans must become abundantly conscious of unity and relatedness between all human beings and between all nation-states.
The common enemy of a worldwide disease pandemic could become an appropriate beginning for such a new global consciousness.
Although still generally unrecognized, such lucidity must become integral to plausible possibilities of American national security and well-being. Now, before it is too late, is prospectively the last best time to replace the "passionate intensity" of belligerent tribal competitions with a greatly improved sort of "conviction."[17] Newly armed with an informed understanding that would denounce "everyone for himself" strategizing in world politics, the myriad internal contradictions of Donald Trump's "everyone for himself" philosophy could recede into a thoroughly well-deserved oblivion.
Could the desperately needed transition from "realist" world politics to more genuinely collaborative international interactions actually take place?[18] The pertinent odds are seemingly low, of course, but they are also not meaningfully calculable.[19] The current situation of worldwide pandemic as opportunity is sui generis and difficult to accept. Yet, it rightfully brings to mind the wise and reinforcing observation of Italian filmmaker Federico Fellini: "The visionary is the only realist."
In all that has been discussed and assessed above, irony abounds. But ironic observations need not in any way be disqualifying. Though it would seem inconceivable that any serious human benefits could be extracted from a virulent and unpredictable pandemic, there remain certain latent opportunities to discover planetary gain in a common disease adversary.
In essence, because we could hardly seek to discover such a convenient foe in extra-planetary aggressions (in candor, a Martian invasion will not save us), national governments throughout the world should identify extended cooperation against the corona virus as a propitious first-step toward wider forms of global collaboration. Here, in what political scientists and other scholars used to call "functionalism" or "structural-functionalism," there could take place a dignifying "spill over" of cooperative world politics from one very specific medical problem toward much wider affirmations of biological and social "oneness."
Nothing could possibly be more sensible or urgently important. To be sure, there is nothing conceivably positive about any virulent disease pandemic, but the current corona virus spread could still harbor certain latent benefits for "world order" reform.[20]In this setting, we may again usefully recall filmmaker Federico Fellini: "The visionary is the only realist."

---
[1] Professor Louis René Beres is the author of several early books dealing with US – Russian (Soviet) nuclear strategies and treaties. See, for example: Louis René Beres, Apocalypse: Nuclear Catastrophe in World Politics (The University of Chicago Press, 1980); Louis René Beres, Mimicking Sisyphus: America's Countervailing Nuclear Strategy (DC Heath/Lexington, 1983); and Louis René Beres, Reason and Realpolitik: US Foreign Policy and World Order (DC Heath/Lexington, 1984). See also his 2016 Israel-published monograph with US General (USA/ret.) Barry R. McCaffrey, Israel's Nuclear Strategy and America's National Security https://sectech.tau.ac.il/sites/sectech.tau.ac.il/files/PalmBeachBook.pdf
[2] For early writings, by this author, on the global security implications of Cold War bipolarity, see: Louis René Beres, "Bipolarity, Multipolarity, and the Reliability of Alliance Commitments," Western Political Quarterly, Vol. 25, No.4., December 1972, pp. 702-710; Louis René Beres, "Bipolarity, Multipolarity, and the Tragedy of the Commons," Western Political Quarterly, Vol. 26, No.4., December 1973, pp, 649-658; and Louis René Beres, "Guerillas, Terrorists, and Polarity: New Structural Models of World Politics," Western Political Quarterly, Vol. 27, No.4., December 1974, pp. 624-636.
[3] One should be reminded of Bertrand Russell's trenchant observation in Principles of Social Reconstruction (1916): "Men fear thought more than they fear anything else on earth – more than ruin, more even than death."
[4] One such form is world government. In this connection, noted Sigmund Freud: "Wars will only be prevented with certainty if mankind unites in setting up a central authority to which the right of giving judgment upon all shall be handed over. There are clearly two separate requirements involved in this: the creation of a supreme agency and its endowment with the necessary power. One without the other would be useless." (See: Sigmund Freud, Collected Papers, cited in Louis René Beres, The Management of World Power: A Theoretical Analysis, University of Denver, Monograph Series in World Affairs, Vol. 10 (1973-73), p, 27.)
[5] According to Blackstone, each state is always expected "to aid and enforce the law of nations, as part of the common law, by inflicting an adequate punishment upon offenses against that universal law…." See: 2 William Blackstone, Commentaries on the Laws of England, Book 4, "Of Public Wrongs." Lest anyone ask about the significance of Blackstone for current US national security policies, one need only point out that Commentaries were an original and core foundation of the laws of the United States.
[6] There is no longer a virtuous nation," warns the poet William Butler Yeats, "and the best of us live by candlelight."
[7] The worst of these forms of catastrophe concern the risks of a nuclear war occasioned by an unprepared or self-deluded American president. In this regard, we may recall the words of "beat poet" Lawrence Ferlinghetti back in 1958 (A Coney Island of the Mind): "In a surrealist year some cool clown pressed an inedible mushroom button, and an inaudible Sunday bomb fell down, catching the president at his prayers on the 19th green."
[8] Recalling Soren Kierkegaard (The Sickness unto Death; 1849): "Devoid of imagination, as the Philistine always is, he lives in a certain trivial province of experience, as to how things go, what is possible, what usually occurs….Philistinism thinks it is in control of possibility….it carries possibility around like a prisoner in the cage of the probable, and shows it off."
[9] Says Emmerich de Vattel, in The Law of Nations (1758), "The first general law, which is to be found in the very end of the society of Nations, is that each Nation should contribute as far as it can to the happiness and advancement of other Nations."
[10] In modern philosophy, the evident highlighting of this useful term lies in Arthur Schopenhauer's writings, especially The World as Will and Idea (1818). For his own inspiration (and by his own expressed acknowledgment), Schopenhauer drew freely upon Johann Wolfgang von Goethe. Later, Nietzsche drew just as freely (and perhaps more importantly) upon Schopenhauer. Goethe. also served as a core intellectual source for Spanish existentialist Jose Ortega y' Gasset, author of the prophetic work, The Revolt of the Masses (Le Rebelion de las Masas (1930). See, accordingly, Ortega's very grand essay, "In Search of Goethe from Within" (1932), written for Die Neue Rundschau of Berlin on the occasion of the centenary of Goethe's death. It is reprinted in Ortega's anthology, The Dehumanization of Art (1948) and is available from Princeton University Press (1968).
[11] Significantly, international law is part of United States jurisprudence. In the words of Mr. Justice Gray, delivering the judgment of the US Supreme Court in Paquete Habana (1900): "International law is part of our law, and must be ascertained and administered by the courts of justice of appropriate jurisdiction…." (175 U.S. 677(1900)) See also: Opinion in Tel-Oren vs. Libyan Arab Republic (726 F. 2d 774 (1984)).Moreover, the specific incorporation of treaty law into US municipal law is expressly codified at Art. 6 of the US Constitution, the so-called "Supremacy Clause."
[12] See, by this author, at The Daily Princetonian: https://www.dailyprincetonian.com/article/2018/06/a-core-challenge-of-higher-education
[13] "The enemy," noted German philosopher Karl Jaspers, in a more generic sense, "is the unphilosophical spirit which knows nothing and wants to know nothing of truth." See: Reason and Anti-Reason in our Time, 1971, p. 66.
[14] International law remains a "vigilante" or "Westphalian" system of jurisprudence. The Peace of Westphalia created the still-existing decentralized or self-help state system. See: Treaty of Peace of Munster, Oct. 1648, 1 Consol. T.S. 271; and Treaty of Peace of Osnabruck, Oct. 1648, 1, Consol. T.S. 119, Together, these two treaties comprise the Peace of Westphalia.
[15] The concept of a balance of power – an idea of which the nuclear-age balance of terror is a more recent variant – has never been more than a facile metaphor. Further, it has never had anything to do with any calculable equilibrium. As such a balance is always a matter of individual and more-or-less subjective perceptions, adversary states may never be sufficiently confident that strategic circumstances are "balanced" in their favor. In consequence, as each side must perpetually fear that it will be "left behind," the search for balance continually produces wider insecurity and disequilibrium.
[16] In this connection, an always attendant or corollary risk has to do with irrational decision-making in world politics. Expressions of such decisional irrationality could take different but sometimes overlapping forms. These forms, which would have no necessary correlations with authentic madness, include a disorderly or inconsistent value system; computational errors in calculation; an incapacity to communicate efficiently; random or haphazard influences in the making or transmittal of particular decisions; and the internal dissonance generated by any structure of collective decision-making (i.e., assemblies of pertinent individuals who lack identical value systems and/or whose organizational arrangements impact their willing capacity to act as a single or unitary national decision maker)
[17] Apropos, from William Butler Yeats' The Second Coming: "Turning and turning in the widening gyre; the falcon cannot hear the falconer; Things fall apart; the centre cannot hold; Mere anarchy is loosed upon the world. The blood-dimmed tide is loosed, and everywhere the ceremony of innocence is drowned; the best lack all conviction, while the worst are full of passionate intensity."
[18] The sixteenth-century Florentine philosopher, Niccolo Machiavelli, joined Aristotle's foundations for a scientific study of politics with assumptions of realpolitik to reach certain pragmatic conclusions about politics. His most important conclusion underscores the dilemma of practicing goodness in an essentially evil world: "A man who wishes to make a profession of goodness in everything must necessarily come to grief among so many who are not good." (See THE PRINCE, Chapter XV). Recognizing this tragic state of affairs, Machiavelli proceeds to advance the arguments for expediency that have become synonymous with his name. With the placing of the idea of force at the center of his political theory, the author of THE PRINCE stands in sharp contrast to the Platonic and early Christian concepts of the "good." Rejecting both Plato's argument that there is a knowable objective "good" that leads to virtue, and Augustine's otherworldly idea of absolute goodness, Machiavelli constructs his "realistic" political theory on the assumption that "all men are potential criminals, and always ready to realize their evil intentions whenever they are free to do so." In his instructions to the statesman on how to rule in a world dominated by force, he shamelessly advises "to learn how not to be good." The seventeenth-century materialist and social philosopher, Thomas Hobbes, elaborated a complex system of thought in which man was reduced to a state of nature and then reconstructed. Seeking a science of human nature that would have the rigor of physics, Hobbes looked to introspection as the source of a genuine or "realistic" understanding: "Whosoever looketh into himself and considereth what he doth when he does think, opine, reason, hope, fear, etc., and upon what grounds, he shall thereby read and know, what are the thoughts and passions of all other men, upon the like occasions." (See Introduction to LEVIATHAN). The results of such an analysis of one's own thought processes led Hobbes to his celebrated theory of the social contract: the natural egoism of man produces a "war of all against all" in the absence of civil government and must be tempered by absolute monarchy. Moreover, the condition of nature, which is also called a condition of war marked by "continual fear, and danger of violent death," has always been the characteristic condition of international relations and international law: "But though there had never been any time, wherein particular men were in a condition of war one against another; yet, in all times, kings, and persons of sovereign-authority, because of their independency, are in continual jealousies, and in the state and posture of gladiators; having their weapons pointing, and their eyes fixed on one another; that is, their forts, garrisons, and guns upon the frontiers of their kingdoms, and continual spies upon their neighbors, which is a posture of war." (See LEVIATHAN, Chapter XIII).
[19] In science and mathematics, true probabilities must always be based upon the discernible frequency of pertinent past events.
.
[20] The term world order reform has its contemporary origins in a scholarly movement begun at the Yale Law School in the mid- and late 1960s, and "adopted" at the Politics Department at Princeton University in 1967-68. The author, Louis René Beres, was an early member of the Princeton-based World Order Models Project, and the author of several early books in this once-promising scholarly genre.
Roads and Rails for the U.S.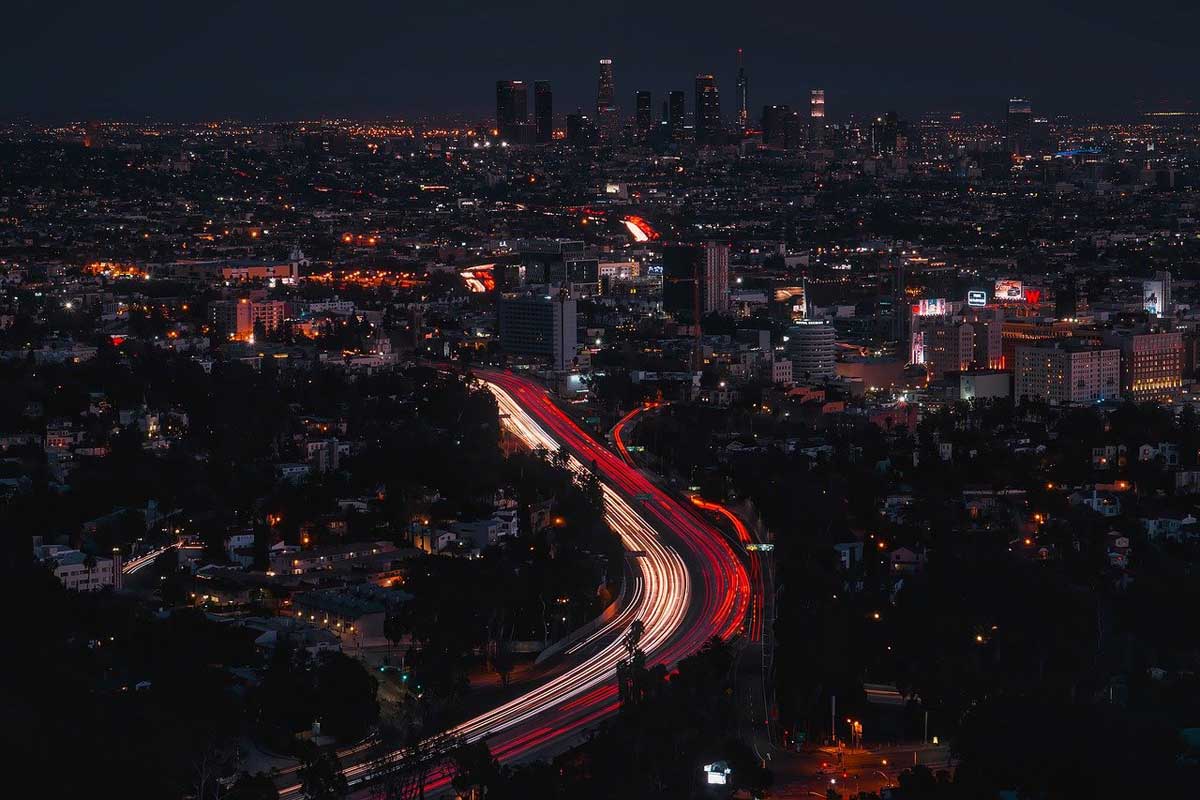 For those who expect the newly announced $2 trillion Biden infrastructure program to be a goodbye to potholes and hello to smooth-as-glass expressways, a disappointment is in store. The largest expenditure by far ($400 billion) is on home/community care, impacting the elderly or disabled. The $115 billion apportioned to roads and bridges is #4 on the list.
The American Society of Civil Engineers (ASCE) keeps tabs on our infrastructure and their latest report (2020) gave it an overall grade of C-. Although bridges worsened, this is a modest improvement on the previous report (2017) when the overall grade was D+. If $115 billion in spending sounds adequate, one has to remember it costs $27 billion annually for upkeep.
Astounding it might be the backlog in spending for roads and bridges runs at $12 billion annually. Go back 20 years and we have a quarter trillion shortfall. Add all the other areas of infrastructure and the ASCE comes up with a $5 trillion total. It is the gap between what we have been spending and what we need to. Also one has to bear in mind that neglect worsens condition and increases repair costs.
One notable example of maintenance is the Forth rail bridge in Scotland. A crisscross of beams forming three superstructures linked together, it was a sensation when opened in 1890 and now is a UN World Heritage Site. Spanning 1.5 miles, its upkeep requires a regular coat of paint. And that it gets. Rumor has it that when the unobtrusive painters reach the end of their task, it is time to start painting again the end where they began — a permanent job to be sure though new paints might have diminished such prospects.
Biden also proposes $80 billion for railways. Anyone who has travelled or lived in Europe knows the stark contrast between railroads there and in the U.S. European high-speed rail networks are growing from the established TGV in France to the new Spanish trains. Run by RENFE, the national railway, Alta Velocidad Española (AVE) trains run at speeds up to 310 km/h (193 mph) — a speed that amounts to a convenient overnight trip between Los Angeles and Chicago.
The hugely expensive new tracks needed can be considered a long-term investment in our children's future. But it will take courage to contest the well-heeled lobbies of the airplane manufacturers, the airlines and big oil.
If Spain can have high-speed rail and if China already has some 24,000 miles of such track, surely the US too can opt for a system that is convenient for its lack of airport hassle and the hour wasted each way in the journey to or from the city center. Rail travel not only avoids both but is significantly less polluting.
Particularly bad, airplane pollution high above (26 to 43 thousand feet) results in greater ozone formation in the troposphere. In fact airplanes are the principal human cause of ozone formation.
Imagine a comfortable train with space to walk around, a dining car serving freshly cooked food, a lounge car and other conveniences, including a bed for overnight travel; all for a significantly less environmental cost. When we begin to ask why we in the US do not have the public services taken for granted in other developed countries, perhaps then the politicians might take note.
Congress and the Biden administration should end FBI immunity overseas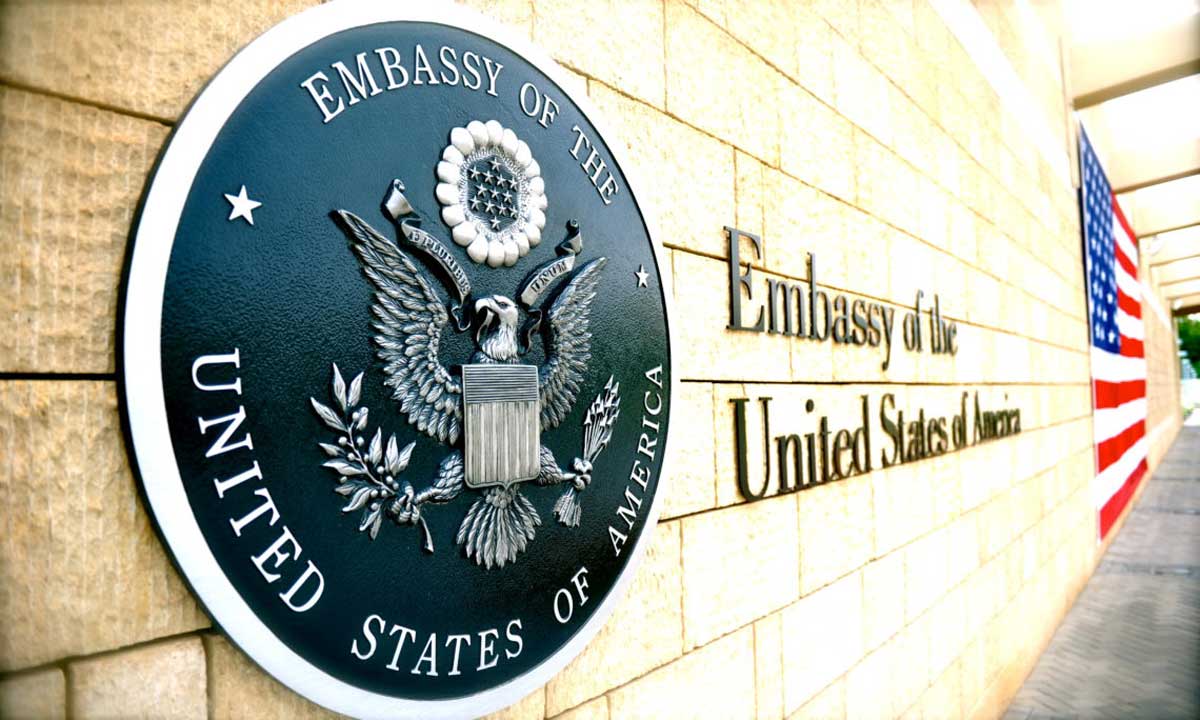 The FBI notably has an extended international presence running 63 offices in select countries overseas. The offices are called "legats" and are situated at the US Embassy in the host country. One of the major reasons for FBI's international presence is fighting international terrorism.
The FBI legat personnel at the US embassies are fully accredited diplomats enjoying full diplomatic immunity but that poses several questions that are worth asking, such as: how is it possible for law enforcement to be diplomats and is that a good idea, legally speaking?
Police work should not enjoy diplomatic immunity because that opens the door to abuse. Does the FBI's immunity overseas mean that the FBI attaches can do no wrong in the host country? How do we tackle potential rights infringements and instances of abuse of power by the FBI towards locals in the host country? The DOJ Inspector General and the State Department Inspector General would not accept complaints by foreigners directed at the FBI, so what recourse then could a local citizen have vis-a-vis the FBI legat if local courts are not an option and the Inspector Generals would not look into those cases?
This presents a real legal lacuna and a glitch in US diplomatic immunity that should not exist and should be addressed by Congress and the new Biden administration.
While FBI offices overseas conduct some far from controversial activities, such as training and educational exchanges with local law enforcement, which generally no one would object to, the real question as usual is about surveillance: who calls the shots and who assumes responsibility for potentially abusive surveillance of locals that may infringe upon their rights. It's an issue that most people in countries with FBI presence around the world are not aware of. The FBI could be running "counter-terrorism" surveillance on you in your own country instead of the local police. And that's not nothing.
When we hear "cooperation in the area of counter-terrorism", as recent decades show, there is a great likelihood that the US government is abusing powers and rights, without batting an eyelash. That exposes local citizens around the world to unlawful surveillance without legal recourse. Most people are not even aware that the FBI holds local offices. Why would the FBI be operating instead of the local law enforcement on another country's territory? That's not a good look on the whole for the US government.
The legal lacuna is by design. This brings us to the nuts and bolts of the FBI legats' diplomatic immunity.
Diplomatic immunity is governed by the Vienna Convention on Diplomatic Relations of 1961, under Chapter III on privileges and immunities. The US is also a state party to the Convention, along with most states around the world. While there could be some variations and disagreements on bilateral basis (including on weather for example one state could be hosted and represented through the embassy of another state in a third state), on the whole there is a universal consensus that the Vienna Convention sets the rules establishing diplomatic immunities and privileges.
Under the Vienna Convention, only top diplomats are given the highest degree of immunity from the law. This means they cannot be handcuffed, arrested, detained, or prosecuted by law enforcement officials of the country in which they're stationed. Diplomatic immunities and privileges also include things like diplomatic "bags" (with very peculiar cases of what that could entail) and notably, protection and diplomatic immunity for the family of diplomats.
It is a universal consensus that not everyone who works at an Embassy has or should have diplomatic immunity. Immunity is saved for diplomats whose role has to be protected from the local jurisdiction of the country for a reason. Not all embassy staff should enjoy diplomatic immunity. Granting law enforcement such as the FBI full legal immunity for their actions is bad news.
Only the top officials at an embassy are diplomats with an actual full immunity — and that's for a reason.
It makes sense why a diplomat negotiating an agreement should not be subjected to local courts' jurisdiction. But the same doesn't go for a law enforcement official who acts as a law enforcement official by, for example, requesting unlawful surveillance on a local citizen, in his law enforcement capacity, while thinking of himself as a diplomat and being recognized as such by the law.
Law enforcement personnel are not diplomats. Dealing with extraterritorial jurisdiction cases or international cases is not the same thing as the need for diplomatic immunity. If that was the case, everyone at the export division at the Department if Commerce would have diplomatic immunity for protection from foreign courts, just in case. Some inherent risk in dealing with international cases does not merit diplomatic immunity – otherwise, this would lead to absurdities such as any government official of any country being granted diplomatic immunity for anything internationally related.
The bar for diplomatic immunity is very high and that's by design based on an international consensus resting upon international law. Simply dealing with international cases does not make a policeman at a foreign embassy a diplomat. If that was the case every policeman investigating an international case would have to become a diplomat, just in case, for protection from the jurisdiction of the involved country in order to avoid legal push-back. That's clearly unnecessary and legally illogical. Being a staff member at an embassy in a foreign country does not in and of itself necessitate diplomatic immunity, as many embassy staff do not enjoy diplomatic protection. It is neither legally justified nor necessary for the FBI abroad to enjoy diplomatic immunity; this could only open up the function to potential abuse. The FBI's arbitrary surveillance on locals can have a very real potential for violating the rights of local people. This is a difference in comparison to actual diplomats. Diplomats do not investigate or run surveillance on locals; they can't threaten or abuse the rights of local citizens directly, the way that law enforcement can. Lack of legal recourse is a really bad look for the Biden administration and for the US government.
The rationale for diplomatic immunity is that it should not be permitted to arrest top diplomats, who by definition have to be good at representing their own country's interests in relation to the host state, for being too good at their job once the host state is unhappy with a push back, for example. The Ambassador should not be exposed to or threatened by the risk of an arrest and trial for being in contradiction with the interests of the host state under some local law on treason, for example, because Ambassadors could be running against the interests of the host state, by definition. And that's contained within the rules of diplomatic relations. It's contained in the nature of diplomatic work that such contradictions may arise, as each side represents their own country's interests. Diplomats should not be punished for doing their job. The same doesn't apply to the FBI legats. Issuing surveillance on local citizens is not the same as representing the US in negotiations. The FBI legats' functions don't merit diplomatic immunity and their actions have to be open to challenge in the host country's jurisdiction.
The FBI immunity legal lacunae is in some ways reminiscent of similar historic parallels, such as the George W. Bush executive order that US military contractors in Iraq would enjoy full legal immunity from Iraqi courts' jurisdiction, when they shouldn't have. At the time, Iraq was a war-torn country without a functioning government, legal system or police forces. But the same principle of unreasonable legal immunity that runs counter international laws is seen even today, across European Union countries hosting legally immune FBI attaches.
Congress and the Biden administration should end FBI immunity overseas. It can be argued that for any local rights infringements, it is the local law enforcement cooperating with the US Embassy that should be held accountable – but that would ignore that the actual request for unlawful surveillance on locals could be coming from the FBI at the Embassy. The crime has to be tackled at the source of request.
When I reached out to the US Embassy in Bulgaria they did not respond to a request to clarify the justification for the FBI diplomatic immunity in EU countries.
To prevent abuse, Congress and the Biden Administration should remove the diplomatic immunity of the FBI serving overseas.
Competition and cooperation between China and the United States and the eighth priority
In mid-March U.S. President Biden held his first press conference since taking office. Speaking about Sino-U.S. relations, Biden said: "I will prevent China from surpassing the United States of America during my term of office". At the same time, he also stressed that he would not seek to confront China, but to keep up fierce competition between the two countries.
Focusing on competition between major powers is one of the important changes in U.S. foreign policy in recent years. As the strengths of China and the United States draw closer together, the United States increasingly feels that its own 'hegemony' is threatened. During Trump's tenure, the United States has caused a trade war, a technology war, and even a complete disagreement with China in an attempt to curb China's development momentum and erode Chinese positions.
The expansion of the competitive field and the escalation of the competitive situation have become the hallmarks of Sino-U.S. relations during this period. Although Biden's policy line has made substantial changes to 'Trumpism', it still has much of its predecessor's legacy with regard to its policy towards China.
The first foreign policy speech made by U.S. Secretary of State Tony Blinken listed China Challenge as the eighth priority, preceded by:
1) ending the COVID-19 pandemic;
2) overcoming the economic crisis, reviving the economy at home and abroad, as well as and building a more stable and inclusive global economy;
3) renewing democracy;
4) reforming immigration and creating a humane and effective immigration system;
5) rebuilding alliances, revitalising U.S. ties with allies and partners with the system that the military calls force multiplier;
6) tackling climate change and leading a green energy revolution;
7) securing U.S. leadership in technology; and
8) confronting China and managing the greatest geopolitical test of the 21st century, i.e. relations with China, which is the only country with economic, diplomatic, military and technological power to seriously challenge the international system and equilibria.
The eighth medium-term guideline for the national security strategy sees China as an important competitor. These guidelines clearly show that competition still sets the tone in the way President Biden's Administration's manages relations with China, as was the case in the previous four-year period.
At a press conference on March 26, 2021, Chinese Foreign Ministry spokesperson Hua Chunying said the above statements were not surprising. It is clear that China and the United States are competing on different interest levels.
The key factor, however, is to compete fairly and justly and to improve oneself. The appeal to the other side is moderation and restraint, not life or death, or a zero-sum game. These words are along the same lines as Foreign Minister Wang Yi's statement when he spoke about Sino-U.S. relations at a session of the National Congress of People's Representatives of the People's Republic of China (the Chinese Parliament). It is not only a response to the U.S. strategy of competition with China, but it also provides a model for the future way in which superpowers should proceed together.
The reality of Sino-U.S. competition is unavoidable, but competition can be divided into benign and vicious. The former is a winning model for "improving oneself and understanding the needs of the other side".
Since Deng Xiaping's reforms and opening up to international trade, China has begun its own reconstruction. It has continuously widened the scope for benign competition and has changed its mindset by actively embracing the world's different political parties and participating in international competition. It has also inspired enthusiasm for innovation and creativity and made progress in various fields.
At the same time, development has also provided ample opportunities for countries around the world and injected growth momentum into the global economy: this is a typical example of China's good interaction and common development with all countries around the globe.
Conversely, fierce competition means breaking rules and systems and even breaking the demarcation line to prevent or contain the opponent, and this is usually followed by fierce conflicts.
The two World Wars of the last century were extreme examples of violent competition between great powers: the first as a clash between capitalist imperialisms in search of new markets; the second as a result of mistakes made in the peace treaties that ended the Great War, plundering the losers and causing misery, resentment and chauvinistic desires.
In today's world, competition without respect for the other side has not disappeared from the scene of history. Trump Administration's frantic anti-China activity over the last four years has not only failed to make the United States 'great again', but has caused a linear decline in its national competitiveness, at least according to the World Competitiveness Yearbook 2020 published by the Lausanne-based International Institute for Management Development, which sees the United States dropping from third to tenth place. Besides the fact that its international image has seriously plummeted and Sino-U.S. relations have hit the lowest ebb since the establishment of diplomatic relations. It can clearly be seen that fierce competition will only restrain its promoters and ultimately harm the others, themselves and the international community.
In December 2020 General Mark Alexander Milley, Chairman of the Joint Chiefs of Staff (a body that brings together the Chiefs of Staff of each branch of the U.S. military and the Head of the National Guard Bureau), said in an interview that 'great powers must compete. This is the essence of the world'.
There is no problem with this statement: it is not wrong, but it is important to maintain a state of competition and contact between major powers, precisely to ensure that it does not turn into conflicts or wars that are fatal to mankind and the planet as a whole.
The gist of the speech shows that some U.S. elites also believe that China and the United States should adhere to the principle of 'fighting without breaking each other'. The importance and the overall and strategic nature of Sino-U.S. relations determine that no one can afford the zero-sum game, which is a lose-lose as opposed to a win-win game – hence we need to ensure that competition between the two countries stays on the right track.
Competition between China and the United States can only be fair and based on rules and laws. This is the basic rule of international relations, in accordance with the Charter of the United Nations as its point of reference.
Regardless of the common interests of China, the United States or peoples in the world, both countries should make this system promote healthy and fair competition, thus turning it into the greatest value of sharing and cooperation.
China's goal has never been to surpass the United States, but to advance steadily and become better and no longer a prey to imperialism and colonialism as it has been the case since the 19th century, when Great Britain waged the two Opium Wars (1839-1842 – 1856-1860) to have not only the opportunity, but also the right to export drugs to the Middle Empire – hence Great Britain was the first pusher empowered and authorized by the force of its weapons.
Although – by its own good fortune -the United States has never been England, it should not always be thinking of surpassing the others or fearing being overtaken by the others, but should particularly focus on Secretary of State Blinken's first seven priorities and raise its expectations.
China should show its traditional political wisdom and manage Sino-U.S. relations in accordance with the principles of non-conflict, non-confrontation, mutual respect and win-win cooperation, so that Sino-U.S. relations can develop in a healthy and stable way for the good of the whole planet.