UN study shows accelerating climate change on land, sea and in the atmosphere
A wide-ranging UN climate report, released on Tuesday, shows that climate change is having a major effect on all aspects of the environment, as well as on the health and wellbeing of the global population.
The report, The WMO Statement on the State of the Global Climate in 2019, which is led by the UN weather agency (World Meteorological Organization), contains data from an extensive network of partners.
It documents physical signs of climate change – such as increasing land and ocean heat, accelerating sea level rise and melting ice – and the knock-on effects on socio-economic development, human health, migration and displacement, food security, and land and marine ecosystems.
'Way off track' to meet 1.5 degree target
Writing in the foreword to the report, UN chief António Guterres warned that the world is currently "way off track meeting either the 1.5°C or 2°C targets that the Paris Agreement calls for", referring to the commitment made by the international community in 2015, to keep global average temperatures well below 2°C above pre-industrial levels.
Several heat records have been broken in recent years and decades: the report confirms that 2019 was the second warmest year on record, and 2010-2019 was the warmest decade on record. Since the 1980s, each successive decade has been warmer than any preceding decade since 1850.
The warmest year so far was 2016, but that could be topped soon, said WMO Secretary-General Petteri Taalas. "Given that greenhouse gas levels continue to increase, the warming will continue. A recent decadal forecast indicates that a new annual global temperature record is likely in the next five years. It is a matter of time", added the WMO Secretary-General.
In an interview with UN News, Mr. Taalas said that, there is a growing understanding across society, from the finance sector to young people, that climate change is the number one problem mankind is facing today, "so there are plenty of good signs that we have started moving in the right direction".
"Last year emissions dropped in developed countries, despite the growing economy, so we have been to show that you can detach economic growth from emission growth. The bad news is that, in the rest of the world, emissions grew last year. So, if we want to solve this problem we have to have all the countries on board".
Mr. Taalas added that countries still aren't fulfilling commitments they made at the UN Paris climate conference in 2015, leaving the world currently on course for a four to five degree temperature increase by the end of this century: "there's clearly a need for higher ambition levels if we're serious about climate mitigation".
Australian wildfires spark global CO2 increase
Mr. Taalas noted that 2020 has seen the warmest January recorded so far, and that winter has been "unseasonably mild" in many parts of the northern hemisphere.
Ongoing warming in Antarctica saw large-scale ice melt and the fracturing of a glacier, with repercussions for sea level rise, and carbon dioxide emissions spiked following the devastating Australian bushfires, which spread smoke and pollutants around the world.
Australia's 2018-2019 summer was the hottest ever recorded, reaching a peak of 41.9 degrees centigrade on December 18. Australia's seven hottest days on record, and nine of the 10 hottest, occurred in 2019.
The country was not the only place affected by extreme heat, or wildfires. Heat records were broken in several European countries, including France, Germany, and the United Kingdom. Even Nordic countries saw record-breaking temperatures, including Finland, which registered a high of 33.2 degrees in the capital, Helsinki.
Several high latitude regions, including Siberia and Alaska, saw high levels of fire activity, as did some parts of the Arctic, where it was previously extremely rare. Indonesia and neighbouring countries had their the most significant fire season since 2015, and total fire activity in South America was the highest since 2010.
The widespread impacts of ocean warming
Greenhouse gas emissions continued to grow in 2019, leading to increased ocean heat, and such phenomena as rising sea levels, the altering of ocean currents, melting floating ice shelves, and dramatic changes in marine ecosystems.
The ocean has seen increased acidification and deoxygenation, with negative impacts on marine life, and the wellbeing of people who depend on ocean ecosystems. At the poles, sea ice continues to decline, and glaciers shrunk yet again, for the 32nd consecutive year.
Between 2002 and 2016, the Greenland ice sheet lost some 260 Gigatonnes of ice per year, with a peak loss of 458 Gigatonnes in 2011/12. The 2019 loss of 329 Gigatonnes, was well above average.
Unprecedented floods and droughts
In 2019, extreme weather events, some of which were unprecedented in scale, took place in many parts of the world. The monsoon season saw rainfall above the long-term average in India, Nepal, Bangladesh and Myanmar, and flooding led to the loss of some 2,200 lives in the region.
Parts of South America were hit by floods in January, whilst Iran was badly affected in late March and early April. In the US, total economic losses from flooding were estimated at around $20 billion. Other regions suffered a severe lack of water. Australia has its driest year on record, and Southern Africa, Central America and parts of South America received abnormally low rains.
2019 also saw an above-average number of tropical cyclones, with 72 in the northern hemisphere, and 27 in the southern hemisphere. Some notably destructive cyclones were Idai, which caused widespread devastation in Mozambique and the east coast of Africa; Dorian, which hit the Bahamas and remained almost stationary for some 24 hours; and Hagibis, which caused severe flooding in Japan.
The human cost
The changing climate is exerting a toll on the health of the global population: the reports shows that in 2019, record high temperatures led to over 100 deaths in Japan, and 1,462 deaths in France. Dengue virus increased in 2019, due to higher temperatures, which have been making it easier for mosquitos to transmit the disease over several decades.
Following years of steady decline, hunger is again on the rise, driven by a changing climate and extreme weather events: over 820 million people were affected by hunger in 2018. The countries in the Horn of Africa were particularly affected in 2019, where the population suffered from climate extremes, displacement, conflict and violence. The region suffered droughts, then unusually heavy rains towards the end of the year, which was a factor in the worst locust outbreak in the past 25 years.
Worldwide, some 6.7 million people were displaced from their homes due to natural hazards – in particular storms and floods, such as the many devastating cyclones, and flooding in Iran, the Philippines and Ethiopia. The report forecasts an internal displacement figure of around 22 million people throughout the whole of 2019, up from 17.2 million in 2018.
COP26: time to aim high
"We have to aim high at the next climate conference in Glasgow in November", said Mr. Guterres, speaking at the launch of the report at UN Headquarters in New York, on Tuesday, referring to the 2020 UN Climate Change Conference (COP26), due to be held in the Scottish City in November.
The UN chief called on all countries to demonstrate that emission cuts of 45 per cent from 2010 levels are possible this decade, and that net-zero emissions will be achieved by the middle of the century.
Four priorities for COP26 were outlined by Mr. Guterres: more ambitious national climate plans that will keep global warming to 1.5 degrees above pre-industrial levels; strategies to reach net zero emissions by 2050; a comprehensive programme of support for climate adaptation and resilience; and financing for a sustainable, green economy.
How food waste is trashing the planet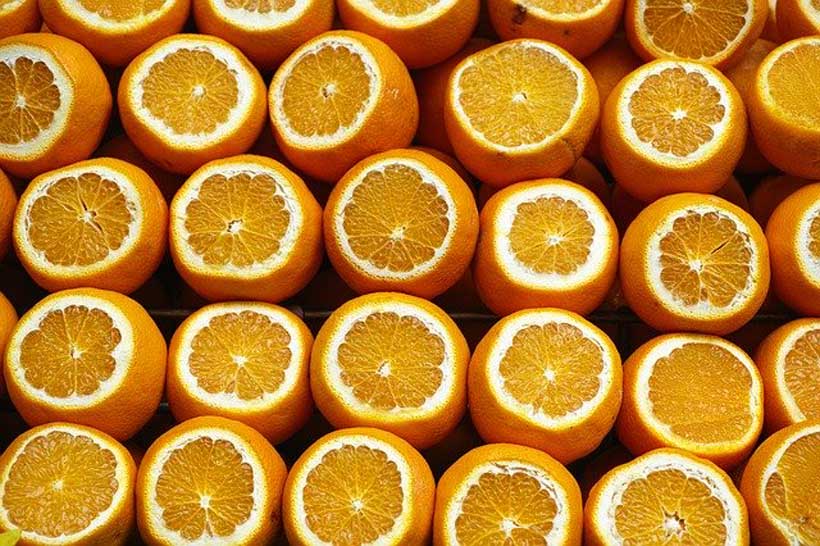 18 June is Sustainable Gastronomy Day, an international celebration of local cuisine that is produced in ways that are both environmentally friendly and minimize waste. That last part is becoming increasingly important. A recent report from the United Nations Environment Programme (UNEP) found the world is in the grip of an epidemic of food wastage. In 2019, consumers tossed away nearly a billion tonnes of food, or 17 per cent of all the fare they bought.
That is deeply problematic in a world where 690 million people were undernourished in 2019, a number expected to rise sharply with COVID-19. It's also bad for the planet. Some 10 per cent of all greenhouse gas emissions come from producing food that is ultimately thrown away.
UNEP recently sat down with two of the authors of the 2021 Food Waste Index Report: Clementine O'Connor, food systems expert with UNEP, and Tom Quested, an analyst with the non-profit organization WRAP. They talked about what the world can do to end the scourge of food waste.
UNEP: What are the main findings of the 2021 Food Waste Index Report?
Tom Quested: A staggering 17 per cent of all available food for human consumption is wasted. If you can picture 23 million fully-loaded 40-tonne trucks – bumper-to-bumper, enough to circle the Earth seven times – then that's what we're talking about. The report estimates that, in 2019, 61 per cent of food waste was generated by households, 26 per cent from food service and 13 per cent from retail.
UNEP: Why does food waste matter?
Clementine O'Connor: Even before COVID-19, some 690 million people in the world were undernourished. Three billion people are unable to afford a healthy diet. Uneaten food is a sheer waste of energy and resources that could be put to better use. Reducing food waste at the retail, food service and household levels can provide multi-faceted benefits for people and the planet. Up to now, the opportunities provided by food waste reductions have remained largely untapped and under-exploited.
UNEP: Is this a rich-world problem, or is it more widespread?
O'Connor: An important finding of the study is that household per capita food waste is broadly similar across country income groups (as defined by the World Bank), suggesting that action on food waste is equally relevant in high and middle-income countries. This breaks significantly with the narrative of the previous decade that household food waste is a rich country problem – and underlines the need for middle-income countries to measure baselines and develop national food waste prevention strategies. Providing technical support to help countries get started, UNEP is now launching Regional Food Waste Working Groups in Latin America and the Caribbean, Africa, West Asia, and Asia-Pacific.
UNEP: What are the key data gaps?
Quested: Most governments around the world have not collected sufficiently robust data to make the case for action. Even fewer have the data to track trends in food waste over time. However, there have been a growing number of national estimates of food waste in recent years. Areas with higher data coverage include Europe, North America, Australia and New Zealand. In contrast, North Africa, Central Asia, Melanesia, Micronesia, Polynesia and the Caribbean have no available estimates. Data in the retail and food service sectors is also much more limited than for households. As measurement is an important early step to taking action on this important issue, much more measurement is needed.
UNEP: What's the difference between food waste and food loss?
O'Connor: Food loss occurs along the food supply chain from harvest up to, but not including, the retail level. Food waste occurs at the retail, food service and consumption levels.
UNEP: How does food waste undermine sustainable development?
Quested: Food waste generates all the environmental impacts of food production (intensive use and pollution of land and water resources, exacerbation of biodiversity loss, greenhouse gas emissions) without any of the benefits of feeding people. Food waste, therefore, undermines sustainable development. Sustainable Development Goal 12, Target 12.3, aims at halving per capita global food waste at the retail and consumer levels and reducing food losses along production and supply chains, including post-harvest losses by 2030.
UNEP: Why should I reduce my food waste? How can I get started?
O'Connor: Reducing food waste at home is one of the easiest ways to reduce your personal climate impact. You eat – and make food decisions – at least three times a day. Some easy ways to get started:
Buy only as much as you need: check your fridge before you buy groceries (or add to your online shopping cart as you notice something is missing) to avoid impulse purchases. If you can, buy fresh food regularly and top-up when needed, rather than trying to get accurate quantities in one bulk shop.
Use what you buy: get portion sizes right by using a cup measure for rice, couscous or pasta. Cook creatively with leftovers: many recipes are flexible enough to absorb any wilting vegetables at the bottom of your fridge. Most leftovers will go into a taco, a sandwich, a curry, a frittata or a pasta sauce, and will be transformed with a sauce or relish. Chefs are increasingly keeping food waste prevention in mind when they share new recipes. Make good use of your freezer: food can be frozen until its expiry date or if it still looks tasty, if it doesn't have a date. When you get back into a restaurant, you're on the right side of history when you ask for a smaller portion or a doggy bag, so don't hesitate to do so.
How will you be tracking progress?
O'Connor: Food waste data in relation to SDG 12.3 will be collected using the United Nations Statistics Division/UNEP Questionnaire on Environment Statistics. The questionnaire is sent out every two years to National Statistical Offices and Ministries of Environment, which will nominate a single food waste focal point in the country to coordinate data collection and reporting. The data will be made publicly available in the SDG Global Database and in UNEP's Food Waste Index Report, which will be published at regular intervals up to 2030. The next questionnaire will be sent to Member States in September 2022, and results will be reported to the SDG Global Database by February 2023.
A beginner's guide to sustainable farming
Industrialized farming has been a reliable way to produce lots of food at a relatively low cost. But it's not the bargain it was once believed to be. Unsustainable agriculture can pollute water, air and soil; is a source of greenhouse gases, and destroys wildlife. All told that costs economies about $3 trillion every year. And to top it all off, some farming practices have been linked to the emergence of zoonotic diseases, such as COVID-19.
18 June is Sustainable Gastronomy Day, which celebrates local cuisine that is produced in ways that are both environmentally friendly and minimize waste. To mark the occasion, we take a closer look at how to make agriculture more sustainable and what that would mean for the economy, the environment and human health.
What exactly is sustainable agriculture?
It is farming that meets the needs of existing and future generations, while also ensuring profitability, environmental health and social and economic equity. It favours techniques that emulate nature–to preserve soil fertility, prevent water pollution and protect biodiversity. It is also a way to support the achievement of global objectives, like the Sustainable Development Goals and Zero Hunger.
Does sustainable agriculture really make a difference to the environment?
Yes. It uses up to 56 per cent less energy per unit of crops produced, creates 64 per cent fewer greenhouse gas emissions per hectare and supports greater levels of biodiversity than conventional farming.
Why does sustainably produced food seem more expensive?
It may be more costly because it is more labour-intensive. It is often certified in a way that requires it to be separated from conventional foods during processing and transport. The costs associated with marketing and distribution of relatively small volumes of product are often comparatively high. And, sometimes, the supply of certain sustainably produced foods is limited.
Why are some foods so much more affordable–even when they require processing and packaging?
The heavy use of chemicals, medicines and genetic modification allows some foods to be produced cheaply and in reliably high volumes, so the retail price tag may be lower. But this is deceiving because it does not reflect the costs of environmental damage or the price of healthcare that is required to treat diet-related diseases. Ultra-processed foods are often high in energy and low in nutrients and may contribute to the development of heart disease, stroke, diabetes and some forms of cancer. This is particularly concerning amid the COVID-19 pandemic; the disease is especially risky for those with pre-existing health problems.
Do we all have to be vegan?
No. But most of us should eat less animal protein. Livestock production is a major cause of climate change and in most parts of the world, people already consume more animal-sourced food than is healthy. But even small dietary shifts can have a positive impact. The average person consumes 100 grams of meat daily. Reducing that by 10 grams could improve human health while reducing greenhouse gas emissions.
Is sustainable agriculture possible in developing countries?
Yes. Because sustainably produced food is typically more labour-intensive than conventionally made food, it has the potential to create 30 per cent more jobs. And because it can command higher prices, it can also generate more money for farmers.
Is it possible to make sustainably produced food that is affordable for everyone?
Yes. As demand for certain foods increases, the costs associated with production, processing, distribution and marketing will drop, which should make them less expensive for consumers. Policymakers can also play a role, facilitating market access and leveling the financial and regulatory playing field.
If it is so important, why hasn't sustainable farming been adopted as a global standard?
There is a lack of understanding of the way that agriculture, the environment and human health intersect. Policymakers do not typically consider nature as a form of capital, so legislation is not designed to prevent pollution and other kinds of environmental degradation. And consumers may not realize how their dietary choices affect the environment or even their own health. In the absence of either legal obligations or consumer demand, there is little incentive for producers to change their approach.
What are some ways to consume food more sustainably?
Diversify your diet and cook more meals at home. Eat more plant-based foods; enjoy pulses, peas, beans and chickpeas as sources of protein. Eat local, seasonal foods. Purchase sustainably produced foods and learn more about farming practices and labeling. Avoid excessive packaging, which is likely to end up as landfill. Don't waste food: eliminating food waste could reduce global carbon emissions by 8-10 per cent. Cultivate your own garden, even if it is a small one in your kitchen. Support organizations, policies and projects that promote sustainable food systems. And discuss the importance of healthy and sustainable foods with producers, vendors, policymakers, friends and family.
CEOs to G7 and World Leaders: Support "Bold" Net-Zero Commitments
Over 70 CEOs said they stand ready to work with public sector leaders around the world to reduce emissions. Members of the Alliance of CEO Climate Leaders signed an Open Letter championing public-private cooperation ahead of the G7 summit in order to supercharge net-zero commitments, polices and actions.
The signatories are looking for governments to accelerate the transition to net-zero before COP26 in order to accelerate even more action from the private sector. The letter emphasizes public-private collaboration as vital and welcomes transformative policy change.
"It is an important and significant move for this many CEOs to put their names forward for deeper collective collaboration," said Dominic Waughray, Managing Director, World Economic Forum. "It sends a clear signal to policy-makers that many global business leaders are ready to make the transition to a net-zero future. As we move towards COP26, public-private collaboration will be key to unlocking investment, setting more ambitious targets to reduce emissions, and turning this ambition into action."
The Alliance of CEO Climate Leaders is the only CEO-led community open to all companies worldwide that want to make clear commitments and work to transition to net-zero. Members believe the private sector has a responsibility to actively engage in global efforts to reduce greenhouse gas emissions and to help lead the global transition to a low-carbon, climate-resilient economy. The World Economic Forum hosts the alliance.
The full text of the Open Letter and the list of signatories can be found here on the here on the Forum's Agenda news site.