UN study shows accelerating climate change on land, sea and in the atmosphere
A wide-ranging UN climate report, released on Tuesday, shows that climate change is having a major effect on all aspects of the environment, as well as on the health and wellbeing of the global population.
The report, The WMO Statement on the State of the Global Climate in 2019, which is led by the UN weather agency (World Meteorological Organization), contains data from an extensive network of partners.
It documents physical signs of climate change – such as increasing land and ocean heat, accelerating sea level rise and melting ice – and the knock-on effects on socio-economic development, human health, migration and displacement, food security, and land and marine ecosystems.
'Way off track' to meet 1.5 degree target
Writing in the foreword to the report, UN chief António Guterres warned that the world is currently "way off track meeting either the 1.5°C or 2°C targets that the Paris Agreement calls for", referring to the commitment made by the international community in 2015, to keep global average temperatures well below 2°C above pre-industrial levels.
Several heat records have been broken in recent years and decades: the report confirms that 2019 was the second warmest year on record, and 2010-2019 was the warmest decade on record. Since the 1980s, each successive decade has been warmer than any preceding decade since 1850.
The warmest year so far was 2016, but that could be topped soon, said WMO Secretary-General Petteri Taalas. "Given that greenhouse gas levels continue to increase, the warming will continue. A recent decadal forecast indicates that a new annual global temperature record is likely in the next five years. It is a matter of time", added the WMO Secretary-General.
In an interview with UN News, Mr. Taalas said that, there is a growing understanding across society, from the finance sector to young people, that climate change is the number one problem mankind is facing today, "so there are plenty of good signs that we have started moving in the right direction".
"Last year emissions dropped in developed countries, despite the growing economy, so we have been to show that you can detach economic growth from emission growth. The bad news is that, in the rest of the world, emissions grew last year. So, if we want to solve this problem we have to have all the countries on board".
Mr. Taalas added that countries still aren't fulfilling commitments they made at the UN Paris climate conference in 2015, leaving the world currently on course for a four to five degree temperature increase by the end of this century: "there's clearly a need for higher ambition levels if we're serious about climate mitigation".
Australian wildfires spark global CO2 increase
Mr. Taalas noted that 2020 has seen the warmest January recorded so far, and that winter has been "unseasonably mild" in many parts of the northern hemisphere.
Ongoing warming in Antarctica saw large-scale ice melt and the fracturing of a glacier, with repercussions for sea level rise, and carbon dioxide emissions spiked following the devastating Australian bushfires, which spread smoke and pollutants around the world.
Australia's 2018-2019 summer was the hottest ever recorded, reaching a peak of 41.9 degrees centigrade on December 18. Australia's seven hottest days on record, and nine of the 10 hottest, occurred in 2019.
The country was not the only place affected by extreme heat, or wildfires. Heat records were broken in several European countries, including France, Germany, and the United Kingdom. Even Nordic countries saw record-breaking temperatures, including Finland, which registered a high of 33.2 degrees in the capital, Helsinki.
Several high latitude regions, including Siberia and Alaska, saw high levels of fire activity, as did some parts of the Arctic, where it was previously extremely rare. Indonesia and neighbouring countries had their the most significant fire season since 2015, and total fire activity in South America was the highest since 2010.
The widespread impacts of ocean warming
Greenhouse gas emissions continued to grow in 2019, leading to increased ocean heat, and such phenomena as rising sea levels, the altering of ocean currents, melting floating ice shelves, and dramatic changes in marine ecosystems.
The ocean has seen increased acidification and deoxygenation, with negative impacts on marine life, and the wellbeing of people who depend on ocean ecosystems. At the poles, sea ice continues to decline, and glaciers shrunk yet again, for the 32nd consecutive year.
Between 2002 and 2016, the Greenland ice sheet lost some 260 Gigatonnes of ice per year, with a peak loss of 458 Gigatonnes in 2011/12. The 2019 loss of 329 Gigatonnes, was well above average.
Unprecedented floods and droughts
In 2019, extreme weather events, some of which were unprecedented in scale, took place in many parts of the world. The monsoon season saw rainfall above the long-term average in India, Nepal, Bangladesh and Myanmar, and flooding led to the loss of some 2,200 lives in the region.
Parts of South America were hit by floods in January, whilst Iran was badly affected in late March and early April. In the US, total economic losses from flooding were estimated at around $20 billion. Other regions suffered a severe lack of water. Australia has its driest year on record, and Southern Africa, Central America and parts of South America received abnormally low rains.
2019 also saw an above-average number of tropical cyclones, with 72 in the northern hemisphere, and 27 in the southern hemisphere. Some notably destructive cyclones were Idai, which caused widespread devastation in Mozambique and the east coast of Africa; Dorian, which hit the Bahamas and remained almost stationary for some 24 hours; and Hagibis, which caused severe flooding in Japan.
The human cost
The changing climate is exerting a toll on the health of the global population: the reports shows that in 2019, record high temperatures led to over 100 deaths in Japan, and 1,462 deaths in France. Dengue virus increased in 2019, due to higher temperatures, which have been making it easier for mosquitos to transmit the disease over several decades.
Following years of steady decline, hunger is again on the rise, driven by a changing climate and extreme weather events: over 820 million people were affected by hunger in 2018. The countries in the Horn of Africa were particularly affected in 2019, where the population suffered from climate extremes, displacement, conflict and violence. The region suffered droughts, then unusually heavy rains towards the end of the year, which was a factor in the worst locust outbreak in the past 25 years.
Worldwide, some 6.7 million people were displaced from their homes due to natural hazards – in particular storms and floods, such as the many devastating cyclones, and flooding in Iran, the Philippines and Ethiopia. The report forecasts an internal displacement figure of around 22 million people throughout the whole of 2019, up from 17.2 million in 2018.
COP26: time to aim high
"We have to aim high at the next climate conference in Glasgow in November", said Mr. Guterres, speaking at the launch of the report at UN Headquarters in New York, on Tuesday, referring to the 2020 UN Climate Change Conference (COP26), due to be held in the Scottish City in November.
The UN chief called on all countries to demonstrate that emission cuts of 45 per cent from 2010 levels are possible this decade, and that net-zero emissions will be achieved by the middle of the century.
Four priorities for COP26 were outlined by Mr. Guterres: more ambitious national climate plans that will keep global warming to 1.5 degrees above pre-industrial levels; strategies to reach net zero emissions by 2050; a comprehensive programme of support for climate adaptation and resilience; and financing for a sustainable, green economy.
New UN report urges Europe to step-up action over triple environmental crisis
A new UN report presented on Wednesday to the Organization's highest pan-European environmental policy body, covering 54 countries, is calling for greater action to tackle the triple environmental crisis roiling the planet.Action is needed over emissions, waste, pollution and biodiversity loss, it says, adding that solutions can be found, through a focus on a "circular economy" and sustainable infrastructure.
The call came during the ninth Environment for Europe Ministerial Conference, which runs until Friday, in the report authored by the UN Economic Commission for Europe (UNECE) and UN Environment Programme (UNEP).
"The findings of this assessment almost halfway through Agenda 2030, must be a wake-up call for the region," said UNECE chief Olga Algayerova. "The historic drought the region faced this summer, announced what we should expect in years to come and shows that there is no more time to lose".
Combatting air pollution
Despite some progress, the report notes that air pollution remains the greatest health risk in the region.
Although 41 European countries recorded a 13 per cent reduction in premature deaths from long-term fine particulate exposure, concentration levels continue to exceed the 2005 World Health Organization (WHO) air quality guidelines.
The assessment calls for additional measures, including the best available strategies for cutting emissions and reducing those coming from traffic.
"The science is unequivocal," said UNEP chief Inger Andersen. "The only way forward is to secure a clean and green future".
Slash greenhouse gas
Although greenhouse gas emissions have decreased in the western part of Europe – mostly between 2014 and 2019 – they are offset by increases throughout the rest of the region.
And while renewable energy use ticked up in 29 countries between 2013 and 2017, the region still largely relies on fossil fuels, which accounts for some 78 per cent of energy consumption.
The report encourages governments to eliminate or reform harmful subsidies and develop incentives to promote decarbonization by shifting investments towards renewables.
Time for a plan
According to the report, the region's river basins, lakes and aquifers are under multiple stresses – with climate change delivering additional challenges such as floods, droughts and water-borne diseases.
As pollution as well as urban and industrial wastewater discharges remain public health concerns, the report advocates for greater water conservation and nature-based solutions for water retention basins.
"We know what we need to do, and we must act together", said Ms. Andersen. "As citizens feel the pinch and are facing higher energy bills than ever before, as they see record temperatures and their water reservoirs shrink…countries must show that there is a plan".
Circular economy
A circular and more efficient economy – where production and consumption are mutually sustaining and focused on resource efficiency – will help address growing waste and resource use.
Even where a strong political commitment for a circular economy exists, such as in the European Union and other Western European countries, generated waste continues to grow.
In response, the report urges governments to step up waste prevention in production, consumption, and remanufacturing, including through financial incentives such as tax relief, and upholds that a pan-European e-waste management partnership would enable the recovery of valuable resources.
Meanwhile, mineral extractions have tripled over the past half century, with processing accounting for over 90 per cent of biodiversity loss and water stress and about 50 per cent of climate change impacts.
Developing the circular economy, regional governments could strengthen the management of raw materials.
"As highlighted in the report, the UN has developed multiple tools and approaches to cut pollution, step-up environmental protection, reduce resource use and foster the shift to a circular economy. Their implementation must be significantly accelerated," Ms. Algayerova reminded.
"This will require urgent and bold political commitment and behavioural changes from all of us before it is too late".
Developing infrastructure
During post-COVID recovery, sustainable infrastructure investment has been shown to have a major impact.
However, most countries have yet to develop mechanisms incorporating sustainability, such as the cost of pollution, ecosystem services, or biodiversity protection – into the cost-benefit analysis of large infrastructure projects. The UN report offers tools to help remedy this.
"This assessment can be a guide for lowering emissions, a healthier environment for people and for nature, and better waste management and cleaner air," maintained Ms. Andersen.
GHG emissions from pyrolysis are nine times higher than in mechanical recycling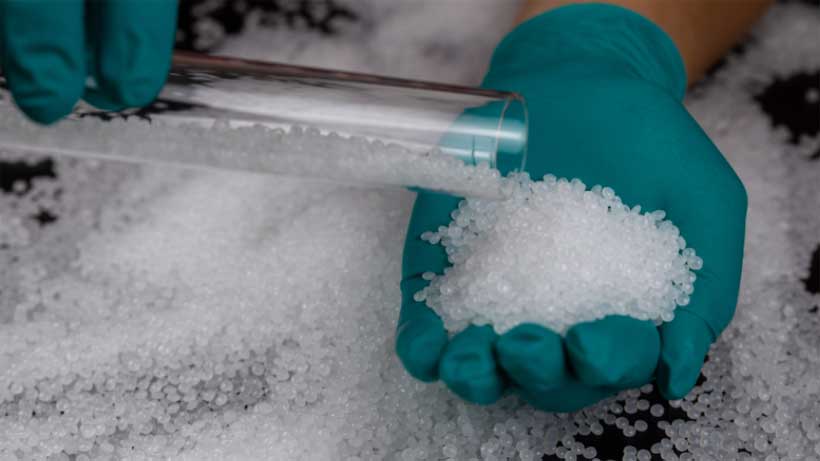 New study published today by Zero Waste Europe (ZWE) finds that greenhouse gas emissions from pyrolysis of plastic packaging are nine times higher than that of mechanical recycling. The "Climate impact of pyrolysis of waste plastic packaging in comparison with reuse and mechanical recycling" study is based on the estimated future recycling content targets in plastic packaging.
BACKGROUND: In the context of the revision of the Packaging and Packaging Waste Directive (PPWD), the European Commission (EC) assigned the independent consultancy Eunomia to consider the possible introduction of recycled content targets for plastic packaging by 2030. Based on the estimated future recycling content targets in plastic packaging, Eunomia determined to recycle quantities that must come as outputs from chemical recycling or mechanical recycling. Chemical recycling, in this case, means thermo-chemical (i.e. pyrolysis) recycling.
With this study, commissioned by ZWE and Rethink Plastic alliance to Öko-Institut, we calculated the impact of Eunomia's proposed scenario regarding greenhouse gas (GHG) emissions and carbon loss. The study compares seven scenarios to meet the projected recycled content target by 2030, and puts them into perspective with the Paris Agreement commitments to limit global warming to 1.5 degrees Celsius.
The study found that:
Pyrolysis GHG emissions are nine times higher than those in mechanical recycling – in all scenarios considered over 75% of greenhouse gas emissions are attributable to chemical recycling;
Over half of the carbon content of plastic is lost in the pyrolysis process and has to be replaced by new plastic;
Mechanical recycling must be prioritised over pyrolysis wherever possible – shifting 30% of the production attributed to chemical recycling by Eunomia to mechanical recycling would reduce GHG emissions by 31%;
Combining shit to more mechanical recycling together with a reduction of 20% of packaging would result in a 45% reduction of GHG emissions compared to the "chemical recycling scenario".
Combining mechanical and chemical recycling to transform plastic waste into recyclate avoids the GHG emissions associated with the use of primary plastic.

ZWE's Chemical Recycling and Plastic-to-Fuel Policy Officer, Lauriane Veillard says: "The revision of the PPWD should serve as a lever to make the packaging sector more circular and be in line with European climate commitments to limit Global Warming to 1.5 Degrees Celsius. There are other ways than pyrolysis for contact-sensitive materials. The climate impact of the managing pathways should be considered when setting targets. The revision is the opportunity to rethink the overall volume and the use we make of plastic packaging."
With this in mind, ZWE urges the European Commission (EC) to consider the reports' findings in the upcoming revision of the PPWD and to:
Introduce legal safeguards to prioritise mechanical recycling over pyrolysis;
Consider the climate impact of different recycling technologies when settings targets for recycled content;
Incentivise measures such as design for recycling and innovations along the plastic packaging value chain to facilitate mechanical recycling.
Lauriane Veillard adds: "If we are serious about achieving net-zero emission economy, mechanical recycling must be preferred over pyrolysis. However, this cannot be achieved unless legal safeguards as part of the P&PWD revision are introduced to prioritise mechanical processes for recycling packaging waste complemented with ambitious prevention and reuse targets".
UN spotlights transformational potential of family farming for world food supply
A Global Forum highlighting the UN's Decade of Family Farming (UNDFF) got underway on Monday, aimed at identifying priority policies to boost support for family farmers and agricultural development worldwide.
The UNDFF runs through the end of 2028, and the Forum is being convened by the UN Food and Agriculture Organization (FAO) and the International Fund for Agricultural Development (IFAD).
FAO Director-General QU Dongyu, pointed out in his video address to the Global Forum's opening that the world is moving backwards in its efforts to eliminate hunger and malnutrition.
Growing hunger
He said the number of people facing hunger increased in 2021, and it risks rising further especially among the most vulnerable, of which almost 80 percent live in rural areas and are small-scale, family farmers.
Family farmers around the world are also subject to the new challenges to food systems everywhere, created by the climate crisis, as well as conflict. The war in Ukraine has added further pressure, to already fragile agrifood systems, UN agencies said.
Mr. QU said the forum provides a way, firstly, to discuss "the unique role of family farmers in transforming our agrifood systems; two, take stock of achievements and challenges in the implementation of the UN Decade; and three, strengthen collaboration to ensure global food security, enhance livelihoods and achieve the Sustainable Development Goals".
80 percent
"Family farmers need to be at the centre of efforts to transform agrifood systems if we are to make real progress towards ending hunger," Mr. Qu said.
He added that "family farming is the main form of agriculture in both developed and developing countries and is responsible for producing 80 percent of the world's food," in terms of value.
Family struggle
He noted that often, these family farmers struggle to feed their own families.
Since its launch three years ago, the UN Decade of Family Farming has been promoting integrated policies and investments to support family farmers, and FAO has been assisting national implementation of international tools and guidelines to strengthen family farming, Mr. Qu told the virtual forum.
He also noted that FAO hosts the Family Farming Knowledge Platform to facilitate the exchange of experience, innovation and specialised knowledge.
In addition, the FAO Strategic Framework 2022-31 includes a priority area of work aimed at better supporting small-scale food producers and delivering concrete results.
Push for the future
The main objectives of the Global Forum are to provide a general overview of policy trends and the relevance of family farming to the global push towards reaching the Sustainable Development Goals; highlight the main outcomes of the first three years of implementation; and re-orient the UNDFF agenda through the practical lessons learned so far.
Participants include representatives from national governments, governmental agencies, UN agencies, family farmers and their organizations, civil society organizations, as well as NGOs; the private sector, the media and academia.