The Saudi Women's Rights Movement is still fighting to attain more freedom for women and girls. In 2016, the #IAmMyOwnGuardian hashtag started trending in Saudi Arabia. A petition to end the male guardianship system was also started – nearly 15,000 Saudi women signed the online petition and another 2500 sent telegrams to the Saudi government calling for its abolishment.(Mangla, 2016)The next biggest struggle remaining for Saudi women is to abolish the male guardianship system. The Human Rights Watch organization cites this system as the "the most significant impediment to realizing women's rights in the country." (Hincks, 2019)In order for Saudi Arabia to fully benefit from the untapped potential of its women, it must not just reform the guardianship system, it must end it. Early studies have proven that the nation as a whole is benefitting from reforms that have given Saudi women more autonomy and equality to their male counterparts. Future, long-term trend analysis will only further prove these early studies to be the truth. Saudi women have more than proven their worth as individuals and their resolve to gain equality.
The Saudi women's rights movement has made clear strides over the last decade. How do they keep their movement going? How can the global community help foster their efforts? Saudi women achieved these improvements through the shrewd use of traditional media – newspapers, radios, and tv. Most recently though, the leaders in their movement have effectively used social media to fight for equality and to bring much needed attention to the plight of Saudi women. Despite all of the positive results they have achieved through their efforts, there is still a major that still faces them. They need to ensure that the improvements that have been made, become permanently enshrined in their constitution and their social and cultural landscape. These achievements cannot remain as simple policy changes that can be reversed instantly by the next king or crown prince.
"The male guardianship system is the most significant impediment to realizing women's rights in the country." (Human Rights Watch, 2016) Saudi women can vote, drive cars, travel without a guardian's permission. But they still need permission to marry or divorce, access healthcare, enroll in school – including higher education. The Saudi women's rights movement has to focus on changing the Basic Law. It needs to be amended to include protections for women. The Basic Law only mentions men and uses masculine pronouns, women and feminine pronouns are not found within the document.(Kingdom of Saudi Arabia, 1992) Simply adding the word woman/women would be an important first step; although the true goal should be adding a few lines stating that these laws apply equally to all citizens regardless of their race, religion, sex, or gender.
Just three years after launching the 2011 Arab Spring Movements, Tunisia adopted its current constitution. It expressly states that "men and women have equal rights and duties and are equal before the law without any discrimination." Tunisian politics is leading even the U.S. with 36% of parliamentarians and almost 50% of local politicians who are women. By comparison, after the 2018 U.S. mid-term elections which saw record numbers of women running and elected to political office, the U.S. still only has 21% of Congressional and 25% of state legislative seats held by women. (Yerkes & McKeown, 2018)The Tunisian people were able to achieve this level of success through constitutional changes and through quotas that were designed to boost the representation of women throughout their political system. The Tunisian population has become normalized to the idea of women as equals and the idea that women are just as capable as men.
Tunisia, as the model for the Saudi women's rights movement, is a perfect example of how equality can be achieved in a majority Arab Muslim nation without turning away from their religion. Tunisia's population is 98% native Arab and 99% of its citizens are Sunni Muslims. By comparison, Saudi Arabia has a more diverse population with 38% of the population being immigrants. It's citizen population is (including immigrants) 90% Arab and 85% Sunni Muslims. (Central Intelligence Agency, 2020) Saudi women's rights leaders should push for amending Saudi Arabia's Basic Law in a similar manner to the Tunisian constitution. Using Tunisia as their example, Saudi women's rights leaders can stress that equal rights can be extended to all citizens without dishonoring or abandoning their Islamic traditions and Arab heritage.
It is not just enough that the Saudi women's rights movement push for policy changes on its own. The international community must help them achieve their goals by applying diplomatic pressure on the Saudi government. Saudi Arabia is a member of the UN Human Rights Council (UNHRC). Last year, the Saudi Arabian government was rebuked by 36 of their fellow council member nations, including all EU members, for their "aggressive crackdown on free expression" and their "treatment of Saudi women who have challenged the kingdom's strict rules."(Cumming-Bruce, 2019) It is not just enough to officially rebuke them. Saudi Arabia's actions to curb freedom of expression and to oppress Saudi women violate the essence of what the UNHRC is trying to accomplish. The UNHRC should vote to remove them from their position if they continue to violate the human rights of their women.
Saudi Arabia is a signatory to the UN's 2030 Agenda for Sustainable Development. Under the agreement, the Saudi government committed to "achieve gender equality and empower all women and girls." (Kutesa, 2015)Failure to achieve its commitments under this program should constitute grounds for international economic and/or trade sanctions until the Saudi government complies with its obligations to institute changes that protect the rights of women and girls to freely participate in public life as equals to men and boys. Failure to meet this program would also be irrefutable proof of Saudi Arabia's unfitness for continuing to participate as a member of the UNHRC.
Further, the U.S. has the ability to apply their own sanctions against the Saudi government until they choose to implement policies that extend equal rights to all Saudi citizens. The Saudi government has been locked into a proxy war with Iran through the Yemeni Civil War. The U.S. is the main supplier of the military hardware – F-15s – and munitions that the Saudi military has employed in Yemen.(Walsh & Schmitt, 2018) The U.S. should make any future arms sales contingent on the Saudi government implementing policies that support its obligations to fight against human rights violations and to provide equal rights to Saudi women and girls. Additionally, the U.S. Saudi foreign relations have revolved around their common security goals in the Persian Gulf/Arabian Peninsula. They have cooperated on policies to become an effective counterbalance to Iran in the region. The U.S. and Saudi governments have also cooperated on counter-terrorism efforts in the region. (Alyas, 2018)The U.S. should use the continuation of security relationships as additional leverage points to encourage Saudi Arabia to implement equal rights policies.
Saudi Arabia, of course, is a major exporter of oil to the European Union. It is also a major import nation because of the lack of natural resources on the Arabian Peninsula. Three of Saudi's top ten import partners are EU member nations – Germany, France, and Italy. EU member nations have also been the source of military arms that have been used by Saudi in Yemen. (Global Edge, 2020)The European Union has been a long-time supporter of equal rights on the basis of sex and gender identification. The EU adopted its Charter of Fundamental Rights of the European Union in 2000. Article 23 states – Equality between men and women must be ensured in all areas, including employment, work and pay. (European Commission, 2000)Both the EU and Saudi governments have expressed the desire for trade and security agreements; instead of the bilateral agreements that exist between Saudi Arabia and individual EU member nations.(Oppenheim, 2019) The EU could stipulate adherence to UN standards for equal rights and fulfilling obligations under the Sustainable Development program are required to be met before the EU enters into any agreements with Saudi Arabia.
Realistically, the US and EU are unlikely to use their positions to help the Saudi women's rights movement. The US and EU desire to continue trading with the Saudi government is too great to jeopardize over supporting a single issue that is essentially internal to Saudi Arabia. The Saudi women's rights movement should continue to push for further internal reform. It should appeal directly to the UN if the Saudi regime continues to resist further efforts to roll back the male guardianship system. The UNHRC should stop ignoring Saudi Arabia's demonstrably poor record on human and women's rights and push for its immediate removal from the UNHRC. The UN should also impose economic and diplomatic sanctions on the Saudi government until it becomes compliant with its obligations as a UN member and signatory to the 2030 Agenda for Sustainable Development. Saudi women should heed the words of Iranian women's right activist Shaparak Shajarizadeh, "Don't wait for anyone to hand you your rights." (Mahtani, 2020)
The Reality of Multipolarity in the Middle East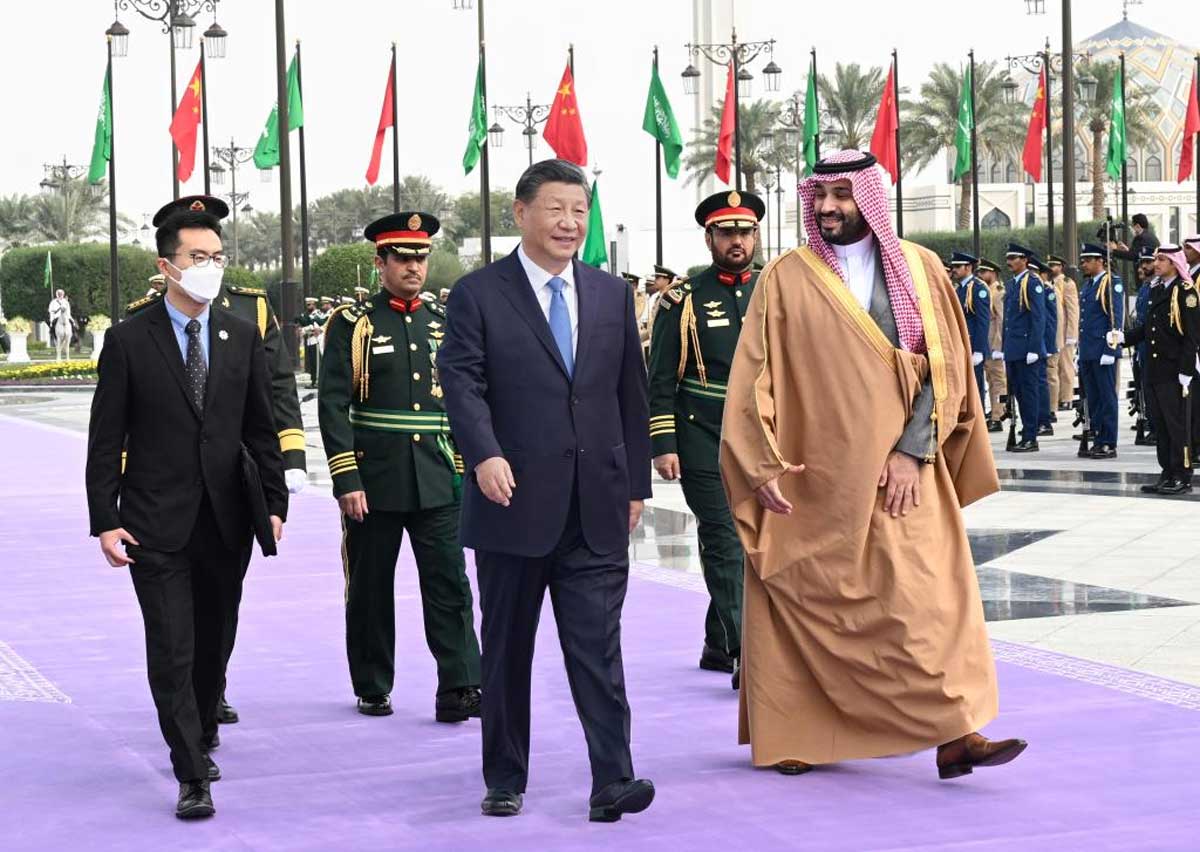 Middle Eastern states have always welcomed China's involvement in economic fields. China's total trade with the region has increased dramatically since the beginning of the twenty-first century, and it is growing steadily, rising from $180 billion in 2019 to $259 billion in 2021. On the other hand, the total Middle East trade with the United States has declined from $120 billion dollars in 2019 to $82 billion in 2021. China is still working to consolidate its economic ties, transcending regional divisions, which contributes to strengthening its position as the largest trading partner for regional powers such as Egypt, Iran, Jordan, Kuwait, Saudi Arabia and the UAE.
China has historically avoided getting involved in regional conflicts or taking direct positions on thorny disputes. Instead of challenging the US hegemony and military supremacy in the Middle East in the post-Cold War era, China, as a secondary superpower, benefited from the US security cover without contributing to it, without incurring the same security cost as the US, and without facing same strategic dilemmas. However, this reality seems to be changing today. By mediating the agreement to resume relations between Riyadh and Tehran, Beijing is embarking on a new turning point based on expanding its involvement in the region by moving from economic exchange to negotiating dispute resolution.
The way China works to achieve negotiated solutions to disputes is an attractive factor for the states of the region, which have on several occasions since 2011 criticized successive US administrations for their strategic withdrawal from the Middle East, and resented the failure of US intervention in Iraq, Libya, Syria and other states. China may hail its brokering of the Saudi-Iranian deal as a diplomatic success short for the United States, but Tehran and Riyadh must first honor their commitments to it.
As China plunges into the midst of Middle Eastern politics and its complexities, it will face strategic challenges that will undermine its image as a neutral party, and the success of its new strategy in the region will depend on local realities on the ground. China, as it has been Iran's largest trading partner for ten years, is in a unique position to get Iran to live up to its commitments, although China's willingness to do so remains uncertain. But it is clear that it made an ambitious bet in its mediating role between the two states, and the future course of events will depend on the amount of pressure that China intends to apply, and to a much greater extent, on the behavior that Iran and Saudi Arabia choose to follow.
In the next stage, beyond mediation, China will have to decide what role it wants to play in the region: that of a diplomatic mediator, a military sponsor, or a distracted economic giant. It is still too early to anticipate the shifts that China's regional stature may undergo, but its recent forays into Middle Eastern diplomacy suggest broader geopolitical interests. The best example of this is the Chinese-Arab summit, which was held for the first time in Riyadh last December, and the strategic partnership agreements that China signed with Iran on the one hand and some Arab states on the other.
It is not clear whether Beijing's "zero conflict" policy can distance it from diplomatic pressure to define final geopolitical alignments. But it will have to navigate this new geopolitical atmosphere in measured ways. China, through its work to promote the Saudi-Iranian rapprochement, may cause the wrath of Israel, which is not enthusiastic about this rapprochement. And Beijing, as it continues to implement the "zero conflicts" approach, must not turn a blind eye to the permanent issue in the Middle East, that is, the Palestinian issue, if it wants to maintain its credibility among the Arab masses. In the face of these conflicting interests, China's regional policy based on strategic hedging may inadvertently evolve into a comprehensive policy to balance power and ensure security in the Middle East. A rising China may hold prospects for global multipolarity in the Middle East, but it will have to face and overcome the same pitfalls that the United States encountered if it is to bring about tangible change in the regional status quo.
As for the United States, it should not view the expansion of Chinese involvement solely as a threat. Beijing cannot and does not want to usurp Washington's role as the dominant military power in the region. Rather, the reality of the situation is that China's expanded geopolitical involvement may open up avenues for increasing its cooperation with the United States, by investing in specific regional relationships that Washington lacks, the best example of which is the strong trade ties between China and Iran. Since these two great powers align on some of their core interests in the region, including ensuring the flow of global energy resources and freedom of navigation, the United States must act prudently by refraining from pressuring its Arab allies into exclusive partnerships. Instead of Washington fearing and contributing to a cold war in the Middle East, it should reassess its priorities in the region and look for ways to achieve positive and stabilizing outcomes from engagement with Beijing.
The Middle East may be preparing to become an arena for multipolar competition, but this competition may not be vertical and may not happen overnight. Therefore, the great powers must respond to the realities on the ground by listening to the local forces and adapting to the changing regional concerns. And as long as it is no longer possible to maintain American unipolarity, perhaps it is more appropriate for the United States to keep pace with the current changes to achieve its interests in the best way.
Unleashing an Iranian tiger
A Gulf investor with an analytical and artistic bent, Ali al-Salim pinpointed the long-term challenges Saudi Arabia faces as it reestablishes relations with Iran.
While most analysts focused on the immediate reduction of regional tensions and the possible opening for an end to the eight-year-long Saudi military intervention in Yemen as a result of a Chinese-mediated agreement to restore diplomatic relations between two Middle Eastern arch-rivals, Mr. Al-Salim is looking at Iran's long-term competitive edge compared to the kingdom.
"As relations between Saudi and Iran begin to thaw, the logic for Saudi's ambitious 'Trojena' ski resort will come further into question. Iran boasts world-class ski resorts an hour from Tehran and 90km of slopes. Oh, and it's all natural, even the snow," Mr. Al-Salim said on Twitter.
Mr. Al-Salim was referring to a yet-to-be-built resort on mountain peaks overlooking Neom slated to be home to 7,000 people by 2026 and annually attract 700,000 visitors. Trojena would be the Gulf's first outdoor ski resort.
Neom is Saudi Crown Prince Mohammed bin Salman's US$500 billion fantasia. It is a futuristic science-fiction-like new city and tourism destination along the Red Sea in a mostly unpopulated part of the kingdom.
Somewhat incongruously, the Olympic Council of Asia has awarded Trojena the right to host the 2029 Asian Winter Games.
In contrast to Iran's up to 5,600-metre high, 600-kikometer-long Alborz mountain range that stretches along the Caspian Sea, snow falls occasionally on Trojena's 2,400-metre high Sarawat mountains.
To compensate for its shortage, Trojena plans to create an outdoor ski slope by blasting artificial snow on the mountains. This slope would be powered by renewable energy.
In Mr. Al-Salim's mind, Trojena appears to be emblematic of the broader challenge posed by an Iran that eventually is freed of the shackles of crippling US sanctions and has rebuilt its economy.
Unshackled and recovered, Iran brings to the table much that Saudi Arabia has and more. With a population close to 90 million, Iran is almost three times the size of the kingdom. It ranks as the world's third-largest oil and second-largest natural gas reserve holder.
Beyond boasting one of the Middle East's largest domestic markets, an innovative and technology-savvy youth, a deep-seated identity rooted in empire, and a battle-hardened military, Iran occupies strategic geography at the crossroads of Central Asia, the Middle East and Europe, and a coastline along the Arabian Sea, the western end of the Indo-Pacific.
To be sure, Iran has a long way to go to fully capitalize on its assets with no immediate prospect of its clerical regime doing what it would take to persuade the United States to lift sanctions, rebuild confidence with its neighbors, including Saudi Arabia, and introduce necessary political, economic, and social reforms.
As a result, Saudi Arabia has a first-starter advantage, which Mr. Bin Salman is bent on exploiting with his social reforms and efforts to diversify the Saudi economy to reduce the kingdom's dependence on oil exports, of which Trojena is one building block.
Even so, the restoration of diplomatic relations with Saudi Arabia constitutes a first step to strengthen the Iranian economy. This would enable Iran to position itself as not just a formidable political rival but also an economic competitor.
"Evidently, de-escalation will reduce the cost of regional security for all parties and free up more potential for trade and cross-border investments and partnerships that the region needs," said Bijan Khajehpour, a keen observer of the Iranian economy.
Iranian hopes have been buoyed by plans by the United Arab Emirates to boost annual trade with Iran to US$30 billion in the next two years, up from $20 billion in 2022, Emirati interest in Iranian infrastructure, including the strategic Arabian Sea port of Chahbahar, and prospects for Saudi investment in the Islamic republic.
Saudi Finance Minister Mohammed al-Jadaan recently told a private sector forum of Saudi Arabia's sovereign wealth fund that investment in Iran could happen "very quickly."
Optimistically, Mr. Al-Jadaan went on to say that "there are a lot of opportunities for Saudi investments in Iran. We don't see impediments as long as the terms of any agreement would be respected."
Mr. Al-Jadaan's remarks did not refer to US sanctions, the elephant in the room. Instead, he hinted at Iran's need to clean up multiple legal and operational ambiguities that pose obstacles to foreign investment, even without considering externally imposed restrictions.
Laying out a roadmap for Saudi and Gulf investment in Iran, Mr. Khajehpour suggested that initially, investors could target non-sanctioned industries, such as food and pharmaceuticals while developing "creative banking and financial solutions" that would enable circumvention of sanctions.
Furthermore, Mr. Khajehpour held out the possibility that the United States could provide waivers for investments that address water scarcity and climate change.
If and when sanctions are lifted, the sky is the limit.
Opportunities range from cooperation on petroleum products and petrochemicals, development of an offshore Saudi-Iranian-Kuwaiti gas field, and connecting electricity grids, to investment in transportation linkages, according to Mr. Khajehpour.
Saudi interest in getting in on the ground floor of Iran's eventual reemergence extends beyond geopolitical, security, economic, and commercial considerations.
Economic cooperation has the potential to blunt the impact of an unleashed Iran by making the kingdom a partner.
"Iran's rise is inevitable. When it happens, the Middle East will be a different place. Saudi Arabia knows that. It sees the short- and long-term benefits of recalibrating relations with Iran. Iran hasn't quite thought that far but ultimately it will," said a European official who closely monitors Middle Eastern developments.
The New Middle East: The Winners and Losers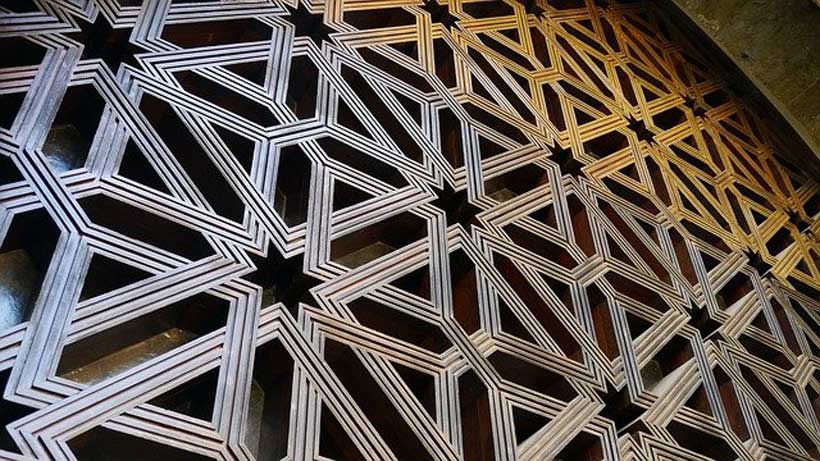 The Middle East and the Gulf regions are experiencing a political and diplomatic movement that they have not witnessed in the last three or four decades.
Behind this movement are the influential states such as Saudi Arabia, Turkey, Iran and, to a lesser extent, Egypt. A few years ago, it was impossible to imagine any political or diplomatic rapprochement between Saudi Arabia and Iran, between Turkey and Egypt, and between a number of Arab states and Syria.
For decades, the US has been working on a "New Middle East" that embraces Israel, and then the circumstances tend towards a "new one that includes Iran!
What led to this movement, which will have repercussions on alliances and threads of differences?
There are several regional and other remote factors that are no less influential.
Domestically, it is clear that the region, with its leaders and people, is tired of wars and turmoil and is now envious of the world's progress while it is mired in its endless complexes and crises.
Internationally, it is possible to talk about the US role and then the political and social changes in Europe coinciding with the rise of international powers on the periphery such as India, China and others, and finally the war in Ukraine.
The beginning was with the arrival of President Donald Trump and his resort to painful language in its frankness, which does not hide that the man does not respect the region and its leaders, but rather considers it a mere bazaar in which he markets whatever he wants without objection from anyone, and a mere ATM that withdraws from it whenever he wants and as much as he wants. Not to mention his frankness that he will not fight wars on behalf of a region he deems lazy and backward and refuses to rely on itself. Trump embodied this conviction when he refused to strike Iran in response to the dangerous Houthi attacks on oil facilities in Saudi Arabia in mid-September 2019.
This crude frankness and lack of respect led the Middle East and the Gulf region, especially states that considered the United States an eternal ally such as Saudi Arabia, to ask: What will the Democrats do to us if Trump, our Republican ally, disrespects us like this?
Then came their reply. The Democrats did not wait long after Joe Biden came to the White House to take an approach similar to Trump's, but for other reasons and from a different mentality. In addition to the annoyance of Saudi Arabia and other states in the region about the issues of rights and freedoms hinted at by the Biden administration, there is the great confusion shown by this administration in dealing with the problems of the region, in contrast to Trump's frankness, and its excessive interest in the conflict with China and later the war in Ukraine at the expense of the US's allies traditionalists in this region.
The Trump and Biden administrations should be given credit for waking up the leaders of the Middle East and the Gulf, because their approaches were a wake-up call that it would be dangerous to ignore. The service provided by the two administrations to the staff of the region is that they are equal in their disdain for everyone: Saudi Arabia, Turkey, the UAE, Egypt, Jordan, with a keenness to further strangle Iran and Syria for well-known reasons.
In the midst of that labor, Russia's war broke out against Ukraine to shuffle the cards across the world, but specifically in the Middle East and the Gulf regions due to its traditional strategic tensions and its richness in oil and natural resources, and the need for both conflict camps to gain its support for it.
As far as the Ukraine war and above all Europe, it constituted a wake-up call in the positive direction of the Gulf leaders. The Ukraine war was an outlet for these leaders on more than one level. It first gave them the opportunity to maneuver and express their displeasure with the US insults. And I gave them an alternative that is no less powerful than the traditional West, which they can deal with in better conditions and without insults, which is the camp of Russia, China and dozens of states that swim in their orbit around the world.
It would be a mistake to be overly optimistic about this multi-faceted movement. Realism requires acknowledging that the more exceptional it is, the more reasons for its failure it contains in the absence of sufficient sophistication and the required sacrifices from all parties. One of the weaknesses of this movement is that it is the result of pressure, driven by need, not by conviction. Iran is stifled by sanctions and the unstable internal situation. Saudi Arabia can no longer tolerate a single missile from the Houthis. The economy and financial situation in Türkiye is in dire straits. Egypt is not moved by anything other than "rice". The regime in Syria wants to get out of its isolation, which will be the culmination of what it considers a victory over its opponents. The UAE wants to prove to US that it is not everything in this universe.
This is on the political level. On the practical level, there are many obstacles that will stand in the way of this movement, especially when it comes to Saudi Arabia, Iran, Egypt and Turkey. It is a good coincidence (and bad at the same time) that normalization (or lack thereof) between Riyadh and Tehran will be reflected far beyond the two states, and the same applies to Ankara and Cairo.
Saudi Arabia and Iran are separated by political, religious and strategic differences that are not easy to overcome. The theaters of confrontation between the two states are vast, including Yemen, Bahrain, Iraq, Syria and Lebanon, and inevitably there are other areas and issues that constitute points of contention.
Turkey and Egypt are stuck on many issues, most notably the Muslim Brotherhood, Libya and the energy fields in the Mediterranean. In addition to Egyptian foreign policy that is not completely independent and directed by the winds of the Gulf, Turkish foreign files, including normalization with Egypt, remain dependent on the results of the presidential elections scheduled in Turkey in late May.
It will also be necessary for the Arab and Gulf leaders who decided to engage in this movement, taking into account that the United States will not easily accept maneuvers behind its back in a region that it has considered guaranteed for more than seventy years. There is also the position of Israel, which will not accept the rehabilitation of the Iranian regime in the region, and will not easily swallow that the region has favored Iran.
The consolation is that this movement is not isolated from what is happening in the world, but is part of it. What is happening in the world outweighs the US and Israel and is happening against their will. It is an opportunity that will not be repeated easily if the region knows how to benefit from it for the benefit of all.