Explainer: European Industrial Strategy Package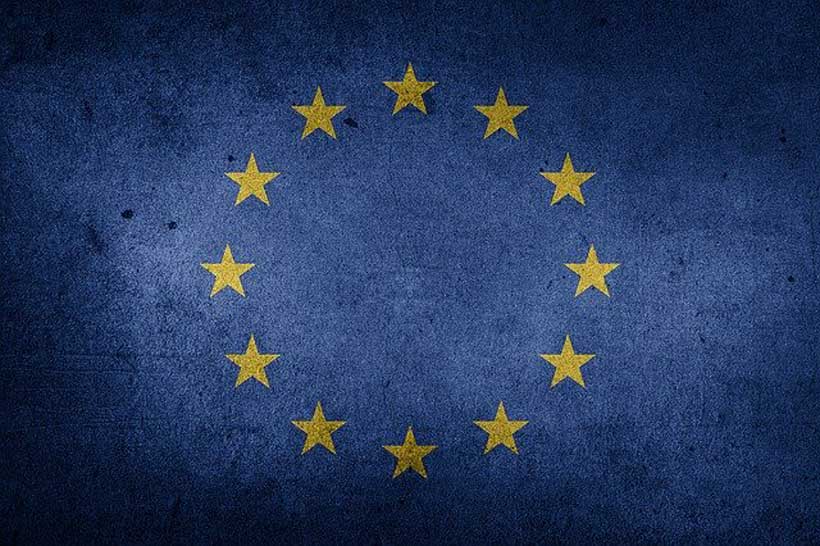 Why is the EU putting forward a renewed industrial policy now?
The Commission is setting a clear direction for a globally competitive, climate-neutral and digitalised industry. The Strategy is about enabling Europe's industry to do what it has always done best: drive our economies forward, provide a fair living for millions and stay at the cutting edge of innovation. It is about supporting industry to lead on the green and digital transitions and stay competitive at a time of geopolitical uncertainty. The EU needs to have a clear industrial vision for 2030 and beyond, and a new partnership to turn this ambition into reality. Coordinated decisions and actions at all levels (European, national and local) and by all players (public and private) are needed now to set the right enabling conditions for this transition. This Strategy was a key part of President von der Leyen's Political Guidelines and responds to a request from the European Council in March 2019.
What is new about this Industrial Strategy?
The Strategy shows the direction of travel and the route we will take to lead the green and digital transformation. This twin transitions requires new products and services, markets and business models, which must be grounded in our European values and our social market economy.
Firstly, the Strategy sets out the fundamentals for industry. This reflects the fact that there is no silver-bullet or standalone solution – all measures are inter-connected and reinforce each other. Some of these renew or expand on existing approaches in innovation, investment, standards or levelling the playing field. Others reflect the need for new ways of working for Europe to strengthen its industry for the transitions, whether it be on skills or circularity.
Secondly, the Strategy underlines the importance of the single market for Europe's industry to scale up and to prosper. The single market needs to function for businesses of all sizes. Therefore, the Commission will review single market legislation to ensure it is fit for purpose, and propose actions to ensure consistent application on the ground and a rigorous enforcement of existing rules.
Thirdly, the Strategy sets out an ambitious plan for Europe to uphold its values and -secure a level playing field. This is about Europe's sovereignty.For example, the Commission will take measures on the supply of critical raw materials and pharmaceuticals to enhance Europe's strategic autonomy. The Commission will also address the distortive effects caused by foreign subsidies within the single market and tackle the issue of access of foreign, state-owned companies to procurement markets and EU funding.
The Commission will look closely at the opportunities and challenges facing industrial ecosystems. These ecosystems encompass all players operating in a value chain: from the smallest start-ups to the biggest companies, from academia to research, service providers to suppliers. And they each have their own features.
The Strategy reflects the need for new ways of thinking and working to lead the twin transitions. The Commission is ready to co-design and co-create solutions with industry, social partners and all other stakeholders. The Commission will create a new forum to work closely with all public decision-makers and private stakeholders and monitor progress on the Strategy on a rolling basis.
What are the key actions mentioned in the Strategy?
The Industrial Strategy proposes a set of actions to address the following fundamental enabling conditions for the twin industrial transformations:
Creating certainty for industry through a deeper and more digital single market;
Upholding a global level playing field;
Supporting industry towards climate neutrality;
Building a more circular economy;
Embedding a spirit of industrial innovation;
Ensuring skilling and reskilling;
Investing and financing the transition
How will the Industrial Strategy support the objectives of the European Green Deal?
The Industrial Strategy is firmly grounded in the objectives of the European Green Deal. The main goal is for a competitive industry to help Europe become the first climate-neutral continent by 2050.
The Strategy will include specific measures to accompany industry's green transition. It will support breakthrough technologies, and propose a dedicated Strategy for a sustainable built environment. A new Circular Economy Action Plan to promote sustainability and resource productivity will follow the Industrial Strategy. New ways of working with stakeholders in business areas that support the green transition will ensure comprehensive action, such as the launch of a Clean Hydrogen Alliance. The Strategy underlines importance of empowering consumers to play an active role in the circular economy. It will ensure that no one is left behind and that there is a just transition for all.
The European Union is leading the way for the implementation of the Paris agreement. Should differences in ambition around the world create a significant risk of carbon leakage, the Commission will propose a Carbon Border Adjustment Mechanism. It will also use its existing instruments to steer and accelerate the transition of industry towards cleaner production processes while ensuring the absence of duplication of mechanisms tackling carbon leakage.
How can the new industrial policy benefit European businesses and society?
EU industry is well placed to lead and makes the most of the green and digital transformation process. The transformation offers many opportunities for businesses of all size to scale and prosper. Innovation will be the key to success.
Industry is highly important for communities and social cohesion. Maintaining a competitive and sustainable industry in Europe will provide quality jobs and make our social market economy more sustainable.
The green transformation of industry supported by the Strategy will reduce the environmental footprint of our industrial activities and empower industry to provide effective solutions for the societal challenges of the future such as smart cities and health as well as sustainable mobility.
How will the Commission foster key technologies? Will State aid always be necessary?
Industrial sectors should be invited and incentivised to define their own roadmaps for climate neutrality or digital leadership, enabled by high quality research and skills. A number of sectors have already taken this approach since the launch of the European Green Deal. A lot can and should be done by market players with private financing. In the co-design and entrepreneurial spirit of this Strategy, this should be supported through cooperation between the public and private sector to help industry develop the technologies to meet their goals, as has been successfully in industrial alliances. Alliances have already delivered benefit in the area of batteries, plastics and microelectronics. Building on this success, the Commission will shortly propose to launch a new European Clean Hydrogen Alliance bringing investors together with governmental, institutional and industrial partners. The Alliance will build on existing work to identify technology needs, investment opportunities and regulatory barriers and enablers. Future potential candidates for alliances also include low-carbon industries, Industrial Clouds and Platforms and raw materials.
In certain cases, mobilising public finance in addition to private investment can be necessary where there are market failures, especially for development of innovative technologies. One tool with a proven track record in this area is Important Projects of Common European Interest (IPCEIs). Member States can use IPCEIs to pool financial resources, act quickly and connect the right players along key value chains. They are a catalyst for investment and allow Member States to fund large-scale innovation projects across borders which could otherwise not be funded because of a market failure.
To help make the most out of this tool, the Commission will put in place revised State aid rules for IPCEIs. This review seeks to clarify the conditions under which Member State-led projects in key sectors can move forward in a timely and in a pro-competitive manner. It should also help SMEs to participate fully in future IPCEIs.
How can it be ensured that the objectives of the Strategy are delivered?
Only a shared commitment from the EU, its Member States and regions, industry players and all other relevant stakeholders in a renewed partnership will allow Europe to make the most of the industrial transformation.
The Commission will strive to increase the political ownership of the Strategy. Progress in delivering on the Strategy needs to be monitored on a rolling basis. The Commission will work closely with an Industrial Forum to be set up by September 2020 consisting of representatives from industry, including SMEs, big companies, social partners, researchers, as well as Member States and EU institutions. Where needed, experts from specific sectors will be called upon to share their knowledge. The Commission's annual Industry Days will continue to be an important event to bring all players together. The Commission will propose that Council Presidencies and interested Member States host Industry Days in their own countries.
The Commission will strive to increase the political ownership of the Strategy, suggesting a standing progress point at the Competitiveness Council and at the European Parliament. This will be done on the basis of a regular monitoring of the Strategy's implementation and analysis of a set of key performance indicators.
The Commission will systematically analyse the different industrial ecosystems and assess the different opportunities and challenges of industry as it embarks on the twin transition in a more competitive world. It will look at issues including research and innovation skills, the role of SMEs and big companies, as well any external pressures or dependencies. This work may show that some of the ecosystems, because of their specific nature or needs will require dedicated, bespoke support.
SME STRATEGY
Why do we need a dedicated SME Strategy?
Europe's 25 million SMEs are an essential part of the EU economy. They employ around 100 million people, account for more than half of Europe's added value and play a key role in every sector of the economy. SMEs bring innovative solutions to challenges like climate change, resource efficiency and social cohesion. They help spread this innovation throughout the economy across Europe's regions. They are therefore key to Europe's competitiveness and prosperity, economic and technological sovereignty, and resilience to external shocks. They help the achievement of the EU Industrial Strategy.
How will the EU support its SMEs to unfold their full potential?
Europe's SMEs and start-ups are key to the twin transition to a green and digital economy, to creating decent jobs, and to supporting our communities. In order to support them realise their full potential, we need to make Europe the most attractive place to start and grow a business.
To achieve this objective, the Strategy puts forward actions along the following three pillars:
Capacity-building and support for the transition to sustainability and digitalisation;
Reducing regulatory burden and improving market access;
Improving access to financing.
A robust partnership for delivery between EU and Member States, including regional and local authorities, is pivotal. Member States should inter-link their services in a one-stop-shop in order to provide SMEs with a coordinated reply to all such queries. Entrepreneurs should also seize the opportunity of EU investment programmes to make their business more digital and sustainable, as well as to grow in the single market and beyond.
How will EU support SMEs in becoming more sustainable and digital?
Key actions the Commission proposes in the SME Strategy to help businesses become more sustainable and digital include:
Introducing dedicated Sustainability Advisors and other sustainability services to provide SMEs with the necessary support in the twin transition;
Developing Digital Crash Courses for SME employees;
Launching a "digital volunteers" programme to allow young skilled people and experienced seniors to share their digital competence with traditional businesses;
Expanding geographical coverage and services provided by Digital Innovation Hubs in connection with Start-up Europe and the Europe Enterprise Network to provide a seamless service within local and regional ecosystems;
Allocating at least 300 million Euros to encourage breakthrough innovations delivering Green Deal objectives under the European Innovation Council (EIC).
Notably efforts to build capacity will be complemented by the 2020 reinforced Skills Agenda for Europe, which foresees a Pact for Skills with dedicated component for SMEs.
How will the EU cut red tape for SMEs and support them in growing in the single market and beyond?
The Commission will support the SMEs through, among others:
Better enforcement of the Late Payments Directive to ensure that prompt payment is the norm not the exception;
Partnerships among border regions to encourage them to jointly improve, align or coordinate the rules and procedures on cross-border provision of services, for example, on posting of workers and using digital tools and make it simpler and less costly for SMEs;
Partnership with Member States on an EU Start-up Nations Standard to promote best practices for a dynamic start-up and scale-up environment such as one-stop shops, favourable employee stock-options arrangements and visa processing so that it is easier to start up and grow cross-border;
Facilitating cross-border cooperation with and among SMEs in the defence sector, notably through a bonus and targeted calls for proposals under the European Defence Fund;
Launching the Space Entrepreneurship Initiative 'CASSINI' to ensure European technical sovereignty;
Creating opportunities in third country markets, through dedicated SME chapters in Free Trade Agreements (FTAs), use of dialogues to exchange good practices with partners, a new information portal and EU Delegations providing support on SME queries linked to the FTAs;
Expanding the Erasmus for Young Entrepreneurs Global scheme.
How will the EU improve access to finance for SMEs?
The Commission also proposes a number of key actions to facilitate access to finance for SMEs for investments in the twin transition, and to scale up and grow. These include:
Establishing an SME Initial Public Offering (IPO) Fund supporting SMEs to go public in Europe, and to be developed under the InvestEU programme starting 2021;
Introducing a first-of-a-kind risk/reward mechanism (the ESCALAR initiative) aiming at helping high-potential enterprises scale up by boosting the size of the venture capital funds that invest in them and attracting more private investments;
Launching a gender-smart financing initiative under InvestEU to stimulate funding for women-led companies and funds and to empower female entrepreneurship. Launching a green tech investment initiative to pool funding from the EU, Member States and the private sector to increase the access to equity finance for innovative SMEs and start-ups that develop and adopt green tech solutions;
Launching a block chain-based initiative to enable the issuance and trading of SME bonds across Member States, utilising the European Block chain Services Infrastructure;
Co-funding tech due diligence services to improve valuation of high-tech start-ups and later stage tech SMEs based on their technology and Intellectual Property portfolio;
Further simplifying the existing State aid framework to enable Member States' targeted support of SMEs and start-ups in light of the twin transition.
Does the SME Strategy target any type of SMEs – e.g. start-ups – in particular?
The Strategy targets all kinds of SMEs, at each life cycle stage and in all sectors: some bring innovative solutions to challenges like climate change, resource efficiency and social cohesion while others help spread this innovation throughout the economy across Europe's regions. The Strategy proposes horizontal actions for the benefit of all SMEs, such as on cutting red tape, as well as targeted actions for a specific group of SMEs such as an EU Start-up Nations Standard and an SME IPO Fund for SME that want to go public.
SMEs are extremely diverse in terms of business models, size, age, and entrepreneurs' profiles. They range from microenterprises in the services sector to middle-rage industrial companies, from traditional craft to high-tech start-ups and social economy enterprises. The Strategy recognises their different needs and leaves no one behind, helping companies not just to grow and scale up, but also to be competitive, resilient, and sustainable.
What will be the role of the EU SME Envoy?
The Commission will appointa dedicated high-level EU SME Envoy who will drive the work of the network of national SME envoys to ensure the implementation of the Strategy and the application of the Think Small First principle in all EU policies:
The EU SME Envoy will filter EU initiatives to signal to the Commission those that merit close attention from an SME perspective. The EU SME Envoy will raise awareness on SME-related aspects in the Commission's Better Regulation agenda in a regular dialogue with the Regulatory Scrutiny Board and will have a specific role in the new Fit for Future Platform. The EU SME Envoy and the network of national SME Envoys will also contribute to the work of the Commission's single market Enforcement Task Force.
In order to facilitate the mainstreaming of the SME Strategy across all policy areas, the EU SME Envoy will be closely involved in the European Semester process.
SINGLE MARKET BARRIERS REPORT
How does the single market help businesses to grow and benefit consumers?
The single market brings tangible benefits to EU citizens and businesses every day. It brings wider choice of good and services, more employment and entrepreneurial opportunities, enhanced safety and reliability for products and services. Thanks to the free flow of goods and services, it has already provided a positive impact on GDP, with estimated economic benefits ranging between 8% and 9% higher GDP on average for the EU. The effect of increased competition contributed to an additional 2% of GDP. The Single market improves productivity, raises quality, and helps cut prices. This led also to a positive impact on employment, with up to 56 million jobs in the EU depending on trade within the single market. The number of employees dependent on cross-border services may have almost doubled in the EU since 2000, recording a 94% increase as compared to a 5.5% raise in total employment. Moreover, by virtue of its scale and integration, the single market has boosted the standing and influence of the EU in the world.
What are the main barriers in the single market identified by EU businesses?
Businesses and consumers still face barriers or practical obstacles in their daily life. The Commission has therefore analysed the concerns that are raised most frequently, in order to identify the most relevant areas where the single market needs further deepening and strengthening. The Communication, drawing on the evidence gathered through a range of sources, takes a wider perspective focusing on the experience of both businesses and consumers. It focuses on the 13 most often mentioned barriers to cross-border activity, following the key steps of the "journeys" that businesses and consumers make in the single market.
These barriers are linked to five underlying root causes:
Regulatory choices at EU level and national level;
Implementation and enforcement of EU legislation;
Administrative capacity and practices;
General shortcomings in the business and consumer environment in Member States;
Other root causes not linked to public policy, such as different consumer preferences or languages.
What are the proposed key actions to strengthen the single market?
If we want to bring additional benefits to Europeans, as many of these barriers as possible need to be removed. Doing so is a joint responsibility of the Member States, the European Parliament and the Commission.
The Member States and the European Parliament are invited to:
Swiftly adopt all single market, and e-government-relevant Multilateral Financial Framework proposals;
Swiftly adopt pending legislative proposals, which aim at tackling barriers identified in this Communication.
In addition, Member States should:
Fulfil their legal duties and take their responsibility to address the root causes within their remit;
Direct enough resources to administrations key for implementing the single market;
Ensure the effectiveness of one stop shop with a view to assisting in particular SMEs.
On its part, the Commission:
Adopts the Long term enforcement and implementation action plan of single market rules to start addressing the barriers deriving from incorrect application and violations of European law;
Will report in one year on possible additional regulatory actions to address the other barriers;
Will collaborate with Member States to address the root causes of national barriers in the single market, including in terms of prevention.
Which benefits can be expected?
There is great, untapped economic potential in the better functioning of the existing legal framework underpinning the single market. A recent update of the European Parliament's "Cost of non-Europe" study estimates that the benefits of removing the remaining barriers to a fully functioning single market for goods and services could amount to €713 billion by the end of 2029. Removing the obstacles analysed in the package, would make it easier for firms (especially SMEs) and consumers to benefit even more from the single market, making it easier and less costly to supply and purchase goods and services throughout the EU.
What are the main issues regarding the implementation of EU legislation?
The Commission Staff Working Document "Business Journey on the single market: Practical Obstacles and Barriers" published today identifies regulatory choices by Member States and inadequate implementation of EU legislation as one of the root causes behind the creation of unnecessary or disproportionate barriers for business in the single market. Member States legislation and administrative practices often create barriers in the single market. Several existing principles to overcome these obstacles (e.g. mutual recognition, administrative simplification such as the points of single contact, etc.), while potentially formally transposed by Member States, often lack (full) implementation.
One particular issue is when Member States "gold-plate" by adding an unjustified excess of norms, guidelines and procedures at either national, regional and local levels, creating additional burden for market operators that interferes with the expected policy goals to be achieved by underlying EU legislation. Another issue is the fact that national, and especially local, authorities struggle with the correct implementation of single market rules that result in different approaches in-between, and sometimes within, Member states, to the detriment of business and citizens alike.
SINGLE MARKET ENFORCEMENT ACTION PLAN
How will the Commission strengthen cooperation with Member States in preventing non-compliance?
To strengthen cooperation on enforcement of single market rules, a joint single market Enforcement Task-Force (SMET), composed of Member States and Commission, will be set up. The SMET will address horizontal implementation and enforcement issues, including "gold plating" and assess the status of compliance of national legislations with single market rules.
To identify concrete actions, the Action Plan looks at the overall regulatory cycle, from design of rules at national and EU level to their implementation, all the way to their concrete application on the ground and the sanctioning of breaches.
A culture of compliance should inform all such phases. This will be done through stronger use of preventive measures, clearer guidance, and improved detection of non-compliance. Member States have the important role to correctly implement EU law, not to create new regulatory barriers, and to step up actions to make sure EU law is respected within its territory.
The Commission will provide authorities with specific guidance tools in order to support them in the practical implementation and day-to-day application of single market legislation.
What does it mean in practice? What will the Commission do to ensure compliance with EU legislation?
Improved compliance of single market rules starts from implementing national regulations in line with EU law, avoiding unjustified gold plating and divergences from the agreed rules. It also requires a good understanding and the correct application of the rules.
This will be ensured through:
Increasing knowledge and awareness of the single market rules: guidance by the Commission, better access to information and capacity building at national and local level will be key;
Improving the transposition and implementation of EU rules, through a structured dialogue between Commission and Member States;
Making the best use of preventive mechanisms, i.e. notification and prior assessment of potentially restrictive new national legislations;
Detecting non-compliance inside the single market, to ensure that only compliant products and services reach European citizens.
What if national rules are adopted against EU law?
The first objective of the Action Plan is to foster a culture of compliance so that infringements would not appear in the first place. However, should breaches of EU law arise the Commission will swiftly and decisively take action through infringement procedures. Infringements must be swiftly remedied in order to avoid prolonged distortions of the single market.
The Action Plan announces an annual enforcement strategic report by the Commission, which will identify specific areas of concern and priorities for enforcement actions.
Regarding handling of cases, the Commission intends to make it faster and more effective, to limit distortions to the single market. The Commission will carry out a preliminary assessment of each complaint within two months to allow a response to the complainant as to whether:
the complaint should not be pursued;
the complaint should be sent to a resolution body such as SOLVIT;
to enter into a dialogue between the Commission and Member State(s) concerned; or
an infringement procedure needs to be started immediately.
When a dialogue is pursued, the EU Pilot tool will be used more systematically in cases for which a quick solution can be found within a short time period. Finally, the formal exchanges in infringement procedure will be complemented by so-called "package meetings" between the Commission and individual Member States in order to foster understanding of underlying issues, help explore practical solutions and improve the level of early and out-of-Court solutions to infringements.
Pay Transparency: Commission proposes measures to ensure equal pay for equal work
The European Commission has today presented a proposal on pay transparency to ensure that women and men in the EU get equal pay for equal work. A political priority of President von der Leyen, the proposal sets out pay transparency measures, such as pay information for job seekers, a right to know the pay levels for workers doing the same work, as well as gender pay gap reporting obligations for big companies. The proposal also strengthens the tools for workers to claim their rights and facilitates access to justice. Employers will not be allowed to ask job seekers for their pay history and they will have to provide pay related anonymised data upon employee request. Employees will also have the right to compensation for discrimination in pay.
New measures, which take into account the impact of COVID-19 pandemic on both, employers but also on women, who have been hit in particular hard, will increase awareness about pay conditions within the company and give more tools to employers and workers to address the pay discrimination at work. This will address a number of substantial factors contributing to the existing pay gap and is particularly relevant during COVID-19 pandemic, which is reinforcing gender inequalities and puts women into greater risk of poverty exposure.
President of the European Commission, Ursula von der Leyen, said: "Equal work deserves equal pay. And for equal pay, you need transparency. Women must know whether their employers treat them fairly. And when this is not the case, they must have the power to fight back and get what they deserve."
Vice-President for Values and Transparency, Vera Jourová said: "It is high-time both women and men are empowered to claim their right. We want to empower job seekers and workers with tools to demand fair salary and to know and claim their rights. This is also why employers must become more transparent about their pay policies. No more double standards, no more excuses."
Commissioner for Equality, Helena Dalli, said: "The pay transparency proposal is a major step toward the enforcement of the principle of equal pay for equal work or work of equal value between women and men. It will empower workers to enforce their right to equal pay and lead to an end to gender bias in pay. It will also allow for the detection, acknowledgment and addressing of an issue that we wanted to eradicate since the adoption of the Treaty of Rome in 1957. Women deserve due recognition, equal treatment and value for their work and the Commission is committed to ensuring that workplaces meet this objective."
Pay transparency and better enforcement of equal pay
The legislative proposal focuses on two core elements of equal pay: measures to ensure pay transparency for workers and employers as well as better access to justice for victims of pay discrimination.
Pay transparency measures:
Pay transparency for job-seekers – Employers will have to provide information about the initial pay level or its range in the job vacancy notice or before the job interview. Employers will not be allowed to ask prospective workers about their pay history.
Right to information for employees – Workers will have the right to request information from their employer on their individual pay level and on the average pay levels, broken down by sex, for categories of workers doing the same work or work of equal value.
Reporting on gender pay gap – Employers with at least 250 employees must publish information on the pay gap between female and male workers in their organisation. For internal purposes, they should also provide information on the pay gap between female and male employees by categories of workers doing the same work or work of equal value.
Joint pay assessment – Where pay reporting reveals a gender pay gap of at least 5% and when the employer cannot justify the gap on objective gender neutral factors, employers will have to carry out a pay assessment, in cooperation with workers' representatives.
Better access to justice for victims of pay discrimination:
Compensation for workers – workers who suffered gender pay discrimination can get compensation, including full recovery of back pay and related bonuses or payments in kind.
Burden of proof on employer – it will be by default for the employer, not the worker, to prove that there was no discrimination in relation to pay.
Sanctions to include fines – Member States should establish specific penalties for infringements of the equal pay rule, including a minimum level of fines.
Equality bodies and workers' representatives may act in legal or administrative proceedings on behalf of workers as well as lead on collective claims on equal pay.
The proposal takes into account the current difficult situation of employers , in particular in private sector, and maintains proportionality of measures while providing flexibility for small and medium enterprises (SMEs) and encouraging Member States to use available resources for reporting of data. The annual costs of pay reporting for the employers are estimated to be from €379 to €890 or companies with 250+ employees.
Next steps
Today's proposal will now go to the European Parliament and the Council for approval. Once adopted, Member States will have two years to transpose the Directive into national law and communicate the relevant texts to the Commission. The Commission will carry out an evaluation of the proposed Directive after eight years.
Background
The right to equal pay between women and men for equal work or work of equal value has been a founding principle of the European Union since the Treaty of Rome in 1957. The requirement to ensure equal pay is set out in Article 157 TFEU and in Directive on the principle of equal opportunities and equal treatment of men and women in matters of employment and occupation.
The European Commission adopted a Recommendation on strengthening the principle of equal pay between men and women through transparency in March 2014. Despite this, the effective implementation and enforcement of this principle in practice remains a major challenge in the European Union. The European Parliament and the Council have repeatedly called for action in this area. In June 2019, the Council called on the Commission to develop concrete measures to increase pay transparency.
President von der Leyen announced binding pay transparency measures as one of her political priorities for this Commission. This commitment was reaffirmed in the Gender Equality Strategy 2020-2025 and today the Commission is presenting a proposal to that end.
The gender dimension must be included in the COVID-19 recovery plans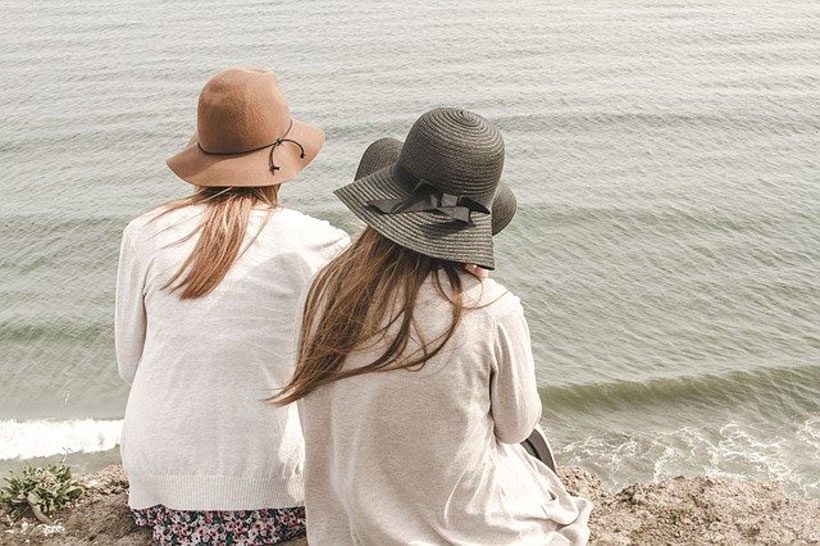 MEPs, national MEPs and high-level guests discussed women's crucial role in leading the fight against the pandemic, in an interparliamentary meeting on Thursday.
At the opening of a meeting hosted by Women's Rights and Gender Equality Chair Evelyn Regner (S&D, AT) on the occasion of International Women's Day (IWD), EP President David Sassoli said: ''The pandemic has not only increased inequalities that already existed, it is also likely to wipe out decades of achievements. Measures adopted to contain the spread of the virus have often exacerbated the gender divide. To make sure women's lives take a step forward, not backwards, we have to achieve genuine equality. It is time to end the rhetoric and to forge ahead.'' He added that the EP will carefully monitor that the gender dimension is included in national recovery plans.
European Commission President Ursula von der Leyen dedicated this International Women's Day to women on the frontline, to health workers, sales assistants who kept supermarkets open, mothers who took care of their children while working from home, and those who lost their jobs. ''We are working on putting women at the centre of all our policies", she added. "Today, we propose a Directive on pay transparency: women must know if their employers treat them fairly, and if not, they must be able to fight back and get what they deserve. Later this year, we will propose new legislation to fight violence against women online and offline.''
Greece's first female President, Katerina Sakellaropoulou, focused on the impact that this pandemic has had on different vulnerable groups of women: single mothers, migrants, elderly women and women victims of domestic violence under lockdown. She also highlighted that 86% of those who work in the care sector in the EU were women, often poorly paid. ''We have to adopt policies that take into consideration the different experiences and needs of men and women'', she concluded.
Women's Rights and Gender Equality Committee Chair Evelyn Regner said: ''It is strikingly clear that we need gender equality and we need strong women, without which the economic and social recovery would remain incomplete. It is our duty and responsibility to make sure the differing yet interlinked needs of people of all genders are taken into account and catered for in the COVID-19 response to build a more resilient, more equal, more just society.''
The discussion panel on ''Women on the frontline: lessons learnt from the crisis management'' gave the floor to women leaders in the political, economic and health sectors, such as Kharija Arib, President of the House of Representatives of the Netherlands, Dr Isabelle Loeb, Medical Director at St Pierre Hospital in Brussels and Kristel Krustuuk, Founder of Testlio, to share their experiences on the ground. EP Vice-President Dimitrios Papadimoulis concluded the panel, which was followed by a debate with MEPs and members of national parliaments, with closing remarks from Commissioner for Equality, Helena Dalli, and Evelyn Regner.
IWD celebration in plenary
President Sassoli and Prime Minister of New Zealand Jacinda Ardern (the latter via a pre-recorded video message) will address MEPs during a Women's Day celebration on Monday 8 March at 17:00. That same day at 11.00, Women's Rights Committee Chair Evelyn Regner will be live on Facebook to answer citizens' questions about the current state of gender equality in the EU. At 12.00, she will have a live Instagram exchange with Polish influencer Anja Rubik.
Europe Future Neighbourhood – Disruptions, Recalibration, Continuity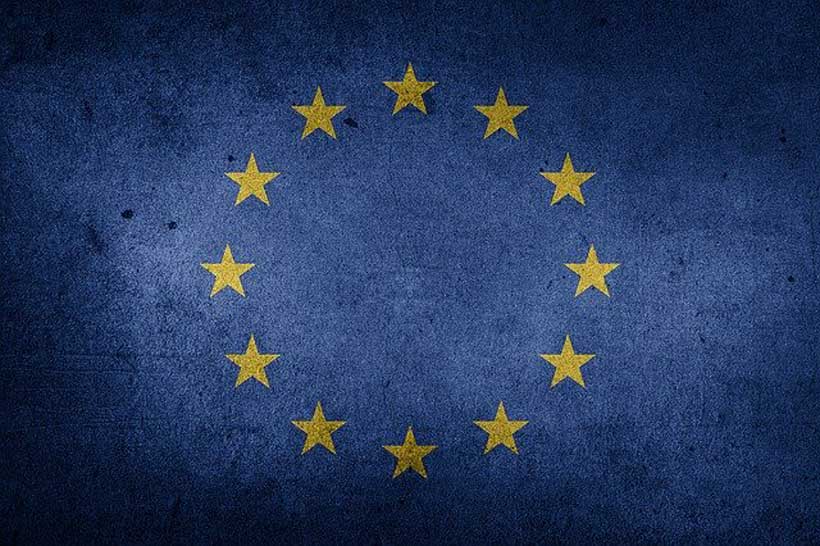 On 8 March 2021 International Institute for Middle East and Balkan Studies (IFIMES organizes together with partners in Vienna international conference entitled Europe Future Neighbourhood – Disruptions, Recalibration, Continuity. Co-organizers of the event are IFIMES along with Modern Diplomacy (the EU-based news platform, www.moderndiplomacy.eu), European Perspectives (the international scientific journal, www.europeanperspectives.org), Vienna School of International Studies (the oldest diplomatic school in the world, www.da-vienna.ac.at) and Culture for Peace (the Vienna-based platform for arts, culture and applied science, www.upf-cultureforpeace.org).
International conference
Europe Future Neighbourhood –
Disruptions, Recalibration, Continuity
FestSaal, Diplomatic Academy Vienna, Favoritenstraße 15a, 1040 Vienna.
Monday, 8 March 2021 from 10.00 to 18.00 h
Information about the detailed program and registration:
E-mail: Euro-med[at]ifimes.org, Vienna[at]ifimes.org
Live-streaming: https://www.facebook.com/DiplomaticAcademyVienna
On behalf of the organizers, the conference will be opened by Dr. Emil Brix, director of the Vienna School of International Studies(DAW) and Dr. Ernest Petrič, former President of the Constitutional Court of the Republic of Slovenia and Vice-President of the IFIMES Advisory Board.
The participants will be addressed by Olivér Várhelyi, EU Commissioner European Neighbourhood and Enlargement, Dunja Mijatović, Council of Europe Commissioner for Human Rights (tbc), George W. Vella, President of the Republic of Malta and Ilir Meta, President of the Republic of Albania (OSCE 2020 Chairmanship country).
First panel is entitled"Revisiting and Rethinking Euro-Med: Fostering dialogue and a cooperative approach to addressing common challenges". Moderator of this panel is Lamberto Zannier, OSCE Sec-General (2011-2017), director of Euro-Mediterranean Diplomacy and Intercultural Affairs at IFIMES. The panellists are:
– Pascal Allizard, Senator, OSCE Parliamentary Assembly Vice President, Special Rapporteur for Mediterranean issues
– Gustavo Pallares, Deputy Secretary General OSCE Parliamentary Assembly
– Monika Wohlfeld, German Chair for Peace Studies and Conflict Prevention, Mediterranean Academy of Diplomatic Studies
– Ali Goutali, OIC Jeddah, Director
– Ettore Greco, Executive Vice President of the IAI, Head of the Multilateralism and Global Governance programme
– Emiliano Alessandri, Senior External Co-operation Officer, OSCE
Second Panel is entitled "Rule of Law, Health to Education, Social compact, Business continuity in times of C-19 & Europe's reindustrialisation; Cross-generational and Economic greening; Transit and energy security;". Moderator of this panel is Lejla Mazlic, Al Jazeera. The panellists are:
– Florian Iwinjak, UNIDO, Strategic Relations and Resource Mobilisation
– Carlos López-Veraza Perez, Public Prosecutor, Spain
– UNCTAD designate – II Dimension, tba
– ILO designate – EYS Dimension, tba
– Kamila Zarychta Romanowska, Parliamentary Litigator, EU/Poland
– Maria Smotrytska, Ukrainian Association of Sinologists, Shanghai/Kyiv
Third Panel is entitled "Brexit and Future of cross-Atlantic relations: Decoupling or Recalibration?". Moderator of this panel is Katrin Harvey, Ban Ki-moon Centre for Global Citizens, Vienna/Seoul. The panellists are:
– Eva Kaili, MEP Industry, Research and Energy (AI in a Digital Age), EU/Brussels
– Katarzyna Zysk, Deputy Director, Norwegian Institute for Defence Studies
– Scott Younger, Intl Chancellor President University, UK/Scotland
– Elizabeth Deheza, Head, Latin America Strategic Intelligence, London
– Matthias E. Leitner, University of Bonn, Germany
– Sinisa Ljepojevic, Tanjug correspondent London/Washington (aD)
– Heather Katharine McRobie, Oxford & Bifröst University, UK/AUS/IS
The conference will end with the music programme entitled "From Culture for Peace to Culture of Peace" by Reine Hirano, MSa (cello), Tokyo, Japan, performing Tchaikovsky, Bach and Saint-Saëns live at DAW premises.
International Institute IFIMES and its co-organizers have been joined by numerous universities from Europe, Asia, Africa and America, while the media partners are four renowned European diplomatic magazines and partners from Asia.
The international conference in part of four-tier 2020-21 International Conference of the Vienna Process – Vienna (July 2020 & March 2021), Geneva (May 2021) and Barcelona (September 2021).
Vienna July 2020 – Vienna Process I after movie is available at https://www.youtube.com/watch?v=QJHxZFaWfgM