Explainer: European Industrial Strategy Package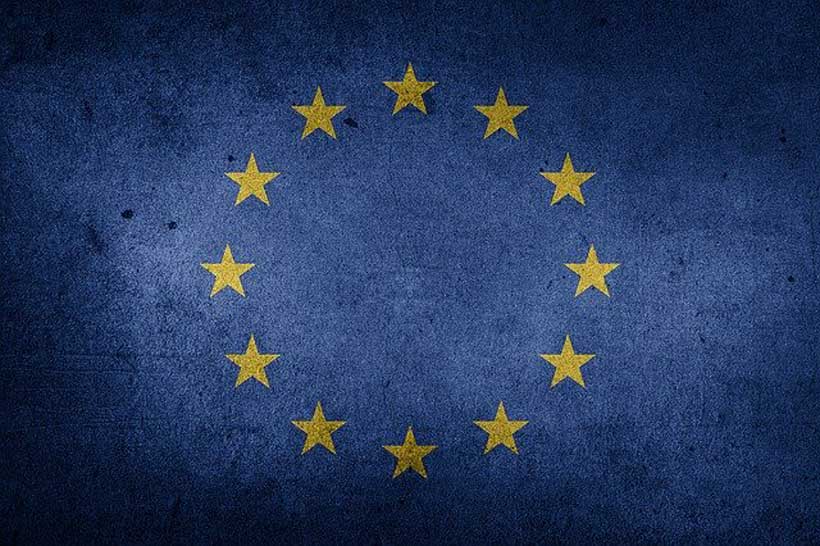 Why is the EU putting forward a renewed industrial policy now?
The Commission is setting a clear direction for a globally competitive, climate-neutral and digitalised industry. The Strategy is about enabling Europe's industry to do what it has always done best: drive our economies forward, provide a fair living for millions and stay at the cutting edge of innovation. It is about supporting industry to lead on the green and digital transitions and stay competitive at a time of geopolitical uncertainty. The EU needs to have a clear industrial vision for 2030 and beyond, and a new partnership to turn this ambition into reality. Coordinated decisions and actions at all levels (European, national and local) and by all players (public and private) are needed now to set the right enabling conditions for this transition. This Strategy was a key part of President von der Leyen's Political Guidelines and responds to a request from the European Council in March 2019.
What is new about this Industrial Strategy?
The Strategy shows the direction of travel and the route we will take to lead the green and digital transformation. This twin transitions requires new products and services, markets and business models, which must be grounded in our European values and our social market economy.
Firstly, the Strategy sets out the fundamentals for industry. This reflects the fact that there is no silver-bullet or standalone solution – all measures are inter-connected and reinforce each other. Some of these renew or expand on existing approaches in innovation, investment, standards or levelling the playing field. Others reflect the need for new ways of working for Europe to strengthen its industry for the transitions, whether it be on skills or circularity.
Secondly, the Strategy underlines the importance of the single market for Europe's industry to scale up and to prosper. The single market needs to function for businesses of all sizes. Therefore, the Commission will review single market legislation to ensure it is fit for purpose, and propose actions to ensure consistent application on the ground and a rigorous enforcement of existing rules.
Thirdly, the Strategy sets out an ambitious plan for Europe to uphold its values and -secure a level playing field. This is about Europe's sovereignty.For example, the Commission will take measures on the supply of critical raw materials and pharmaceuticals to enhance Europe's strategic autonomy. The Commission will also address the distortive effects caused by foreign subsidies within the single market and tackle the issue of access of foreign, state-owned companies to procurement markets and EU funding.
The Commission will look closely at the opportunities and challenges facing industrial ecosystems. These ecosystems encompass all players operating in a value chain: from the smallest start-ups to the biggest companies, from academia to research, service providers to suppliers. And they each have their own features.
The Strategy reflects the need for new ways of thinking and working to lead the twin transitions. The Commission is ready to co-design and co-create solutions with industry, social partners and all other stakeholders. The Commission will create a new forum to work closely with all public decision-makers and private stakeholders and monitor progress on the Strategy on a rolling basis.
What are the key actions mentioned in the Strategy?
The Industrial Strategy proposes a set of actions to address the following fundamental enabling conditions for the twin industrial transformations:
Creating certainty for industry through a deeper and more digital single market;
Upholding a global level playing field;
Supporting industry towards climate neutrality;
Building a more circular economy;
Embedding a spirit of industrial innovation;
Ensuring skilling and reskilling;
Investing and financing the transition
How will the Industrial Strategy support the objectives of the European Green Deal?
The Industrial Strategy is firmly grounded in the objectives of the European Green Deal. The main goal is for a competitive industry to help Europe become the first climate-neutral continent by 2050.
The Strategy will include specific measures to accompany industry's green transition. It will support breakthrough technologies, and propose a dedicated Strategy for a sustainable built environment. A new Circular Economy Action Plan to promote sustainability and resource productivity will follow the Industrial Strategy. New ways of working with stakeholders in business areas that support the green transition will ensure comprehensive action, such as the launch of a Clean Hydrogen Alliance. The Strategy underlines importance of empowering consumers to play an active role in the circular economy. It will ensure that no one is left behind and that there is a just transition for all.
The European Union is leading the way for the implementation of the Paris agreement. Should differences in ambition around the world create a significant risk of carbon leakage, the Commission will propose a Carbon Border Adjustment Mechanism. It will also use its existing instruments to steer and accelerate the transition of industry towards cleaner production processes while ensuring the absence of duplication of mechanisms tackling carbon leakage.
How can the new industrial policy benefit European businesses and society?
EU industry is well placed to lead and makes the most of the green and digital transformation process. The transformation offers many opportunities for businesses of all size to scale and prosper. Innovation will be the key to success.
Industry is highly important for communities and social cohesion. Maintaining a competitive and sustainable industry in Europe will provide quality jobs and make our social market economy more sustainable.
The green transformation of industry supported by the Strategy will reduce the environmental footprint of our industrial activities and empower industry to provide effective solutions for the societal challenges of the future such as smart cities and health as well as sustainable mobility.
How will the Commission foster key technologies? Will State aid always be necessary?
Industrial sectors should be invited and incentivised to define their own roadmaps for climate neutrality or digital leadership, enabled by high quality research and skills. A number of sectors have already taken this approach since the launch of the European Green Deal. A lot can and should be done by market players with private financing. In the co-design and entrepreneurial spirit of this Strategy, this should be supported through cooperation between the public and private sector to help industry develop the technologies to meet their goals, as has been successfully in industrial alliances. Alliances have already delivered benefit in the area of batteries, plastics and microelectronics. Building on this success, the Commission will shortly propose to launch a new European Clean Hydrogen Alliance bringing investors together with governmental, institutional and industrial partners. The Alliance will build on existing work to identify technology needs, investment opportunities and regulatory barriers and enablers. Future potential candidates for alliances also include low-carbon industries, Industrial Clouds and Platforms and raw materials.
In certain cases, mobilising public finance in addition to private investment can be necessary where there are market failures, especially for development of innovative technologies. One tool with a proven track record in this area is Important Projects of Common European Interest (IPCEIs). Member States can use IPCEIs to pool financial resources, act quickly and connect the right players along key value chains. They are a catalyst for investment and allow Member States to fund large-scale innovation projects across borders which could otherwise not be funded because of a market failure.
To help make the most out of this tool, the Commission will put in place revised State aid rules for IPCEIs. This review seeks to clarify the conditions under which Member State-led projects in key sectors can move forward in a timely and in a pro-competitive manner. It should also help SMEs to participate fully in future IPCEIs.
How can it be ensured that the objectives of the Strategy are delivered?
Only a shared commitment from the EU, its Member States and regions, industry players and all other relevant stakeholders in a renewed partnership will allow Europe to make the most of the industrial transformation.
The Commission will strive to increase the political ownership of the Strategy. Progress in delivering on the Strategy needs to be monitored on a rolling basis. The Commission will work closely with an Industrial Forum to be set up by September 2020 consisting of representatives from industry, including SMEs, big companies, social partners, researchers, as well as Member States and EU institutions. Where needed, experts from specific sectors will be called upon to share their knowledge. The Commission's annual Industry Days will continue to be an important event to bring all players together. The Commission will propose that Council Presidencies and interested Member States host Industry Days in their own countries.
The Commission will strive to increase the political ownership of the Strategy, suggesting a standing progress point at the Competitiveness Council and at the European Parliament. This will be done on the basis of a regular monitoring of the Strategy's implementation and analysis of a set of key performance indicators.
The Commission will systematically analyse the different industrial ecosystems and assess the different opportunities and challenges of industry as it embarks on the twin transition in a more competitive world. It will look at issues including research and innovation skills, the role of SMEs and big companies, as well any external pressures or dependencies. This work may show that some of the ecosystems, because of their specific nature or needs will require dedicated, bespoke support.
SME STRATEGY
Why do we need a dedicated SME Strategy?
Europe's 25 million SMEs are an essential part of the EU economy. They employ around 100 million people, account for more than half of Europe's added value and play a key role in every sector of the economy. SMEs bring innovative solutions to challenges like climate change, resource efficiency and social cohesion. They help spread this innovation throughout the economy across Europe's regions. They are therefore key to Europe's competitiveness and prosperity, economic and technological sovereignty, and resilience to external shocks. They help the achievement of the EU Industrial Strategy.
How will the EU support its SMEs to unfold their full potential?
Europe's SMEs and start-ups are key to the twin transition to a green and digital economy, to creating decent jobs, and to supporting our communities. In order to support them realise their full potential, we need to make Europe the most attractive place to start and grow a business.
To achieve this objective, the Strategy puts forward actions along the following three pillars:
Capacity-building and support for the transition to sustainability and digitalisation;
Reducing regulatory burden and improving market access;
Improving access to financing.
A robust partnership for delivery between EU and Member States, including regional and local authorities, is pivotal. Member States should inter-link their services in a one-stop-shop in order to provide SMEs with a coordinated reply to all such queries. Entrepreneurs should also seize the opportunity of EU investment programmes to make their business more digital and sustainable, as well as to grow in the single market and beyond.
How will EU support SMEs in becoming more sustainable and digital?
Key actions the Commission proposes in the SME Strategy to help businesses become more sustainable and digital include:
Introducing dedicated Sustainability Advisors and other sustainability services to provide SMEs with the necessary support in the twin transition;
Developing Digital Crash Courses for SME employees;
Launching a "digital volunteers" programme to allow young skilled people and experienced seniors to share their digital competence with traditional businesses;
Expanding geographical coverage and services provided by Digital Innovation Hubs in connection with Start-up Europe and the Europe Enterprise Network to provide a seamless service within local and regional ecosystems;
Allocating at least 300 million Euros to encourage breakthrough innovations delivering Green Deal objectives under the European Innovation Council (EIC).
Notably efforts to build capacity will be complemented by the 2020 reinforced Skills Agenda for Europe, which foresees a Pact for Skills with dedicated component for SMEs.
How will the EU cut red tape for SMEs and support them in growing in the single market and beyond?
The Commission will support the SMEs through, among others:
Better enforcement of the Late Payments Directive to ensure that prompt payment is the norm not the exception;
Partnerships among border regions to encourage them to jointly improve, align or coordinate the rules and procedures on cross-border provision of services, for example, on posting of workers and using digital tools and make it simpler and less costly for SMEs;
Partnership with Member States on an EU Start-up Nations Standard to promote best practices for a dynamic start-up and scale-up environment such as one-stop shops, favourable employee stock-options arrangements and visa processing so that it is easier to start up and grow cross-border;
Facilitating cross-border cooperation with and among SMEs in the defence sector, notably through a bonus and targeted calls for proposals under the European Defence Fund;
Launching the Space Entrepreneurship Initiative 'CASSINI' to ensure European technical sovereignty;
Creating opportunities in third country markets, through dedicated SME chapters in Free Trade Agreements (FTAs), use of dialogues to exchange good practices with partners, a new information portal and EU Delegations providing support on SME queries linked to the FTAs;
Expanding the Erasmus for Young Entrepreneurs Global scheme.
How will the EU improve access to finance for SMEs?
The Commission also proposes a number of key actions to facilitate access to finance for SMEs for investments in the twin transition, and to scale up and grow. These include:
Establishing an SME Initial Public Offering (IPO) Fund supporting SMEs to go public in Europe, and to be developed under the InvestEU programme starting 2021;
Introducing a first-of-a-kind risk/reward mechanism (the ESCALAR initiative) aiming at helping high-potential enterprises scale up by boosting the size of the venture capital funds that invest in them and attracting more private investments;
Launching a gender-smart financing initiative under InvestEU to stimulate funding for women-led companies and funds and to empower female entrepreneurship. Launching a green tech investment initiative to pool funding from the EU, Member States and the private sector to increase the access to equity finance for innovative SMEs and start-ups that develop and adopt green tech solutions;
Launching a block chain-based initiative to enable the issuance and trading of SME bonds across Member States, utilising the European Block chain Services Infrastructure;
Co-funding tech due diligence services to improve valuation of high-tech start-ups and later stage tech SMEs based on their technology and Intellectual Property portfolio;
Further simplifying the existing State aid framework to enable Member States' targeted support of SMEs and start-ups in light of the twin transition.
Does the SME Strategy target any type of SMEs – e.g. start-ups – in particular?
The Strategy targets all kinds of SMEs, at each life cycle stage and in all sectors: some bring innovative solutions to challenges like climate change, resource efficiency and social cohesion while others help spread this innovation throughout the economy across Europe's regions. The Strategy proposes horizontal actions for the benefit of all SMEs, such as on cutting red tape, as well as targeted actions for a specific group of SMEs such as an EU Start-up Nations Standard and an SME IPO Fund for SME that want to go public.
SMEs are extremely diverse in terms of business models, size, age, and entrepreneurs' profiles. They range from microenterprises in the services sector to middle-rage industrial companies, from traditional craft to high-tech start-ups and social economy enterprises. The Strategy recognises their different needs and leaves no one behind, helping companies not just to grow and scale up, but also to be competitive, resilient, and sustainable.
What will be the role of the EU SME Envoy?
The Commission will appointa dedicated high-level EU SME Envoy who will drive the work of the network of national SME envoys to ensure the implementation of the Strategy and the application of the Think Small First principle in all EU policies:
The EU SME Envoy will filter EU initiatives to signal to the Commission those that merit close attention from an SME perspective. The EU SME Envoy will raise awareness on SME-related aspects in the Commission's Better Regulation agenda in a regular dialogue with the Regulatory Scrutiny Board and will have a specific role in the new Fit for Future Platform. The EU SME Envoy and the network of national SME Envoys will also contribute to the work of the Commission's single market Enforcement Task Force.
In order to facilitate the mainstreaming of the SME Strategy across all policy areas, the EU SME Envoy will be closely involved in the European Semester process.
SINGLE MARKET BARRIERS REPORT
How does the single market help businesses to grow and benefit consumers?
The single market brings tangible benefits to EU citizens and businesses every day. It brings wider choice of good and services, more employment and entrepreneurial opportunities, enhanced safety and reliability for products and services. Thanks to the free flow of goods and services, it has already provided a positive impact on GDP, with estimated economic benefits ranging between 8% and 9% higher GDP on average for the EU. The effect of increased competition contributed to an additional 2% of GDP. The Single market improves productivity, raises quality, and helps cut prices. This led also to a positive impact on employment, with up to 56 million jobs in the EU depending on trade within the single market. The number of employees dependent on cross-border services may have almost doubled in the EU since 2000, recording a 94% increase as compared to a 5.5% raise in total employment. Moreover, by virtue of its scale and integration, the single market has boosted the standing and influence of the EU in the world.
What are the main barriers in the single market identified by EU businesses?
Businesses and consumers still face barriers or practical obstacles in their daily life. The Commission has therefore analysed the concerns that are raised most frequently, in order to identify the most relevant areas where the single market needs further deepening and strengthening. The Communication, drawing on the evidence gathered through a range of sources, takes a wider perspective focusing on the experience of both businesses and consumers. It focuses on the 13 most often mentioned barriers to cross-border activity, following the key steps of the "journeys" that businesses and consumers make in the single market.
These barriers are linked to five underlying root causes:
Regulatory choices at EU level and national level;
Implementation and enforcement of EU legislation;
Administrative capacity and practices;
General shortcomings in the business and consumer environment in Member States;
Other root causes not linked to public policy, such as different consumer preferences or languages.
What are the proposed key actions to strengthen the single market?
If we want to bring additional benefits to Europeans, as many of these barriers as possible need to be removed. Doing so is a joint responsibility of the Member States, the European Parliament and the Commission.
The Member States and the European Parliament are invited to:
Swiftly adopt all single market, and e-government-relevant Multilateral Financial Framework proposals;
Swiftly adopt pending legislative proposals, which aim at tackling barriers identified in this Communication.
In addition, Member States should:
Fulfil their legal duties and take their responsibility to address the root causes within their remit;
Direct enough resources to administrations key for implementing the single market;
Ensure the effectiveness of one stop shop with a view to assisting in particular SMEs.
On its part, the Commission:
Adopts the Long term enforcement and implementation action plan of single market rules to start addressing the barriers deriving from incorrect application and violations of European law;
Will report in one year on possible additional regulatory actions to address the other barriers;
Will collaborate with Member States to address the root causes of national barriers in the single market, including in terms of prevention.
Which benefits can be expected?
There is great, untapped economic potential in the better functioning of the existing legal framework underpinning the single market. A recent update of the European Parliament's "Cost of non-Europe" study estimates that the benefits of removing the remaining barriers to a fully functioning single market for goods and services could amount to €713 billion by the end of 2029. Removing the obstacles analysed in the package, would make it easier for firms (especially SMEs) and consumers to benefit even more from the single market, making it easier and less costly to supply and purchase goods and services throughout the EU.
What are the main issues regarding the implementation of EU legislation?
The Commission Staff Working Document "Business Journey on the single market: Practical Obstacles and Barriers" published today identifies regulatory choices by Member States and inadequate implementation of EU legislation as one of the root causes behind the creation of unnecessary or disproportionate barriers for business in the single market. Member States legislation and administrative practices often create barriers in the single market. Several existing principles to overcome these obstacles (e.g. mutual recognition, administrative simplification such as the points of single contact, etc.), while potentially formally transposed by Member States, often lack (full) implementation.
One particular issue is when Member States "gold-plate" by adding an unjustified excess of norms, guidelines and procedures at either national, regional and local levels, creating additional burden for market operators that interferes with the expected policy goals to be achieved by underlying EU legislation. Another issue is the fact that national, and especially local, authorities struggle with the correct implementation of single market rules that result in different approaches in-between, and sometimes within, Member states, to the detriment of business and citizens alike.
SINGLE MARKET ENFORCEMENT ACTION PLAN
How will the Commission strengthen cooperation with Member States in preventing non-compliance?
To strengthen cooperation on enforcement of single market rules, a joint single market Enforcement Task-Force (SMET), composed of Member States and Commission, will be set up. The SMET will address horizontal implementation and enforcement issues, including "gold plating" and assess the status of compliance of national legislations with single market rules.
To identify concrete actions, the Action Plan looks at the overall regulatory cycle, from design of rules at national and EU level to their implementation, all the way to their concrete application on the ground and the sanctioning of breaches.
A culture of compliance should inform all such phases. This will be done through stronger use of preventive measures, clearer guidance, and improved detection of non-compliance. Member States have the important role to correctly implement EU law, not to create new regulatory barriers, and to step up actions to make sure EU law is respected within its territory.
The Commission will provide authorities with specific guidance tools in order to support them in the practical implementation and day-to-day application of single market legislation.
What does it mean in practice? What will the Commission do to ensure compliance with EU legislation?
Improved compliance of single market rules starts from implementing national regulations in line with EU law, avoiding unjustified gold plating and divergences from the agreed rules. It also requires a good understanding and the correct application of the rules.
This will be ensured through:
Increasing knowledge and awareness of the single market rules: guidance by the Commission, better access to information and capacity building at national and local level will be key;
Improving the transposition and implementation of EU rules, through a structured dialogue between Commission and Member States;
Making the best use of preventive mechanisms, i.e. notification and prior assessment of potentially restrictive new national legislations;
Detecting non-compliance inside the single market, to ensure that only compliant products and services reach European citizens.
What if national rules are adopted against EU law?
The first objective of the Action Plan is to foster a culture of compliance so that infringements would not appear in the first place. However, should breaches of EU law arise the Commission will swiftly and decisively take action through infringement procedures. Infringements must be swiftly remedied in order to avoid prolonged distortions of the single market.
The Action Plan announces an annual enforcement strategic report by the Commission, which will identify specific areas of concern and priorities for enforcement actions.
Regarding handling of cases, the Commission intends to make it faster and more effective, to limit distortions to the single market. The Commission will carry out a preliminary assessment of each complaint within two months to allow a response to the complainant as to whether:
the complaint should not be pursued;
the complaint should be sent to a resolution body such as SOLVIT;
to enter into a dialogue between the Commission and Member State(s) concerned; or
an infringement procedure needs to be started immediately.
When a dialogue is pursued, the EU Pilot tool will be used more systematically in cases for which a quick solution can be found within a short time period. Finally, the formal exchanges in infringement procedure will be complemented by so-called "package meetings" between the Commission and individual Member States in order to foster understanding of underlying issues, help explore practical solutions and improve the level of early and out-of-Court solutions to infringements.
Gerad Araud: Deluded Europe can't see that it's finished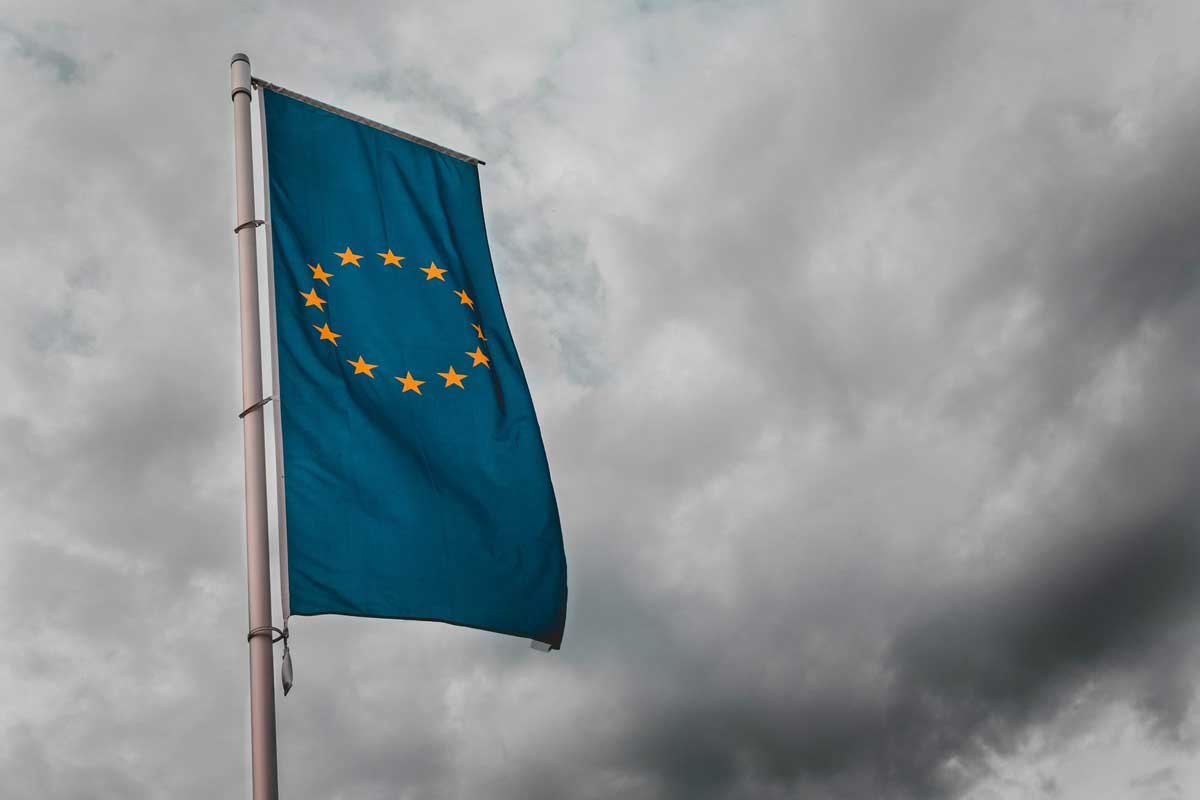 We Europeans are still convinced of the centrality of our small continent not only to the history of mankind but to shaping the world today. We lecture everyone else based on values that we firmly believe are universal. We think of ourselves as noble, powerful and well intentioned. But the period of true European power was really just a historical blip, writes Gerard Araud is a former French ambassador to the United States at London 'The Telegraph'.
Yes, Europeans dominated the world between 1815 and 1945, and from then until today we have stood just behind the US. But that was only two centuries: a comma in the history of the world. Until 1650, the GDP of India and, until 1750, the GDP of China were probably larger than any country in Europe.
So, in New Delhi and Beijing, we were seen as the upstarts during our period of dominance, and the economic rebalancing underway over the past few decades between Europe and Asia is viewed as merely a return to the long-term historical norm. The upstarts are being put back in their place.
It is no surprise that, in 2016, Barack Obama in an interview with The Atlantic seemed to believe that the future of humankind would be decided between New Delhi, Beijing and Los Angeles.
Indeed, when I served as France's ambassador to Washington, I noticed the extent to which our supposed heirs viewed us instead with a mixture of indifference, fatigue and neglect. We were the old aunt whose rambling utterances were more or less gently ignored.
For the US, the potential growth but also the main challenges are in Asia, so it is only logical for Washington to pivot towards that continent. There can be no confusion on this. For the US, Russia is a regional power, a pain but not the centre of their attention. They want to put an end to the war in Ukraine as soon as possible to face the real threat: China.
Are we Europeans able to prove that we still matter, that we are not just some peripheral touristic destination?
I doubt it, and for a very particular reason. As a Frenchman who has seen his country, the China of Europe in 1815, progressively lose its power in parallel with its demographic decline, I firmly believe that demography is destiny.
On this basis, Europe is facing an unprecedented situation. Its total population is projected to fall by 5pc between 2010 and 2050, but by 17pc among 25 to 64 year-olds. The populations of Hungary, the Baltic States, Slovakia, Bulgaria, Portugal, Italy and Greece are already declining, while Germany's is plateauing before a predictable decrease. The median age of Europeans is 42 years compared with 38 in the US. It is increasing on average by 0.2 years per annum.
What does it mean? Less demand and therefore less growth; and less dynamic societies. In more concrete terms, it entails a threat to the ''European model'', which is based on an uneasy compromise between a welfare state and economic reality.
Old age means ever-growing spending on health and personal assistance. The demographic crisis will, in turn, tear apart our societies between the working-aged and the retired in a context in which the latter enjoy a standard of living the former often can't ever hope to reach.
More acutely, Europeans will fight over the question of immigration. The experts are very clear in their assessment: given the weak effectiveness of "natalist" policies designed to increase birth rates, there is no alternative to overcoming demographic decline in Europe other than immigration.
In today's Europe, it is a euphemism to say that this solution won't be generally welcomed. When a French minister recently hinted that we may have to accept a limited number of immigrants to deal with shortages of personnel in some sectors, there was such an outcry that he immediately backpedalled.
The UK left the EU largely to stop immigration even from European countries. In 2015, Germany might have opened its borders to more than one million immigrants from the Middle East, but this was in response to a humanitarian emergency.
In this context, emigration from Europe is especially unwelcome. We are losing young, highly educated individuals who go mainly to the US, where they will have better opportunities, be it in the research, academic or the private sectors.
When travelling in America, everywhere I went I met European researchers, surgeons, teachers and entrepreneurs. It was difficult not to feel sadness that these young people, who our countries had educated at a high cost, were instead enriching the US.
Don't say my pessimism is only the usual French moaning; don't add that British and French demographics are not that bad (although that is true).
Every signal is pointing towards an inward-looking Europe. Un continent de vieux. The future of humankind will be definitely decided elsewhere.
Seymour Hersh: A year of lying about Nord Stream
The Biden administration has acknowledged neither its responsibility for the pipeline bombing nor the purpose of the sabotage, writes Seymour Hersh, the famous American investigative journalist.
I do not know much about covert CIA operations — no outsider can — but I do understand that the essential component of all successful missions is total deniability. The American men and women who moved, under cover, in and out of Norway in the months it took to plan and carry out the destruction of three of the four Nord Stream pipelines in the Baltic Sea a year ago left no traces — not a hint of the team's existence — other than the success of their mission.
Deniability, as an option for President Joe Biden and his foreign policy advisers, was paramount. No significant information about the mission was put on a computer, but instead typed on a Royal or perhaps a Smith Corona typewriter with a carbon copy or two, as if the Internet and the rest of the online world had yet to be invented. The White House was isolated from the goings-on near Oslo; various reports and updates from the field were directly provided to CIA Director Bill Burns, who was the only link between the planners and the president who authorized the mission to take place on September 26, 2022. Once the mission was completed, the typed papers and carbons were destroyed, thus leaving no physical trace—no evidence to be dug up later by a special prosecutor or a presidential historian. You could call it the perfect crime.
There was a flaw — a gap in understanding between those who carried out the mission and President Biden, as to why he ordered the destruction of the pipelines when he did. My initial 5,200-word report, published in early February, ended cryptically by quoting an official with knowledge of the mission telling me: "It was a beautiful cover story." The official added: "The only flaw was the decision to do it."
This is the first account of that flaw, on the one-year anniversary of the explosions, and it is one President Biden and his national security team will not like. I am now able to write about the unexplained flaw cited by the unnamed official. It goes once again to the classic issue of what the Central Intelligence Agency is all about.
Back to the Nord Stream pipelines: It is important to understand that no Russian gas was flowing to Germany through the Nord Stream pipelines when Joe Biden ordered them blown up last September 26. Nord Stream 1 had been supplying vast amounts of low-cost natural gas to Germany since 2011 and helped bolster Germany's status as a manufacturing and industrial colossus. But it was shut down by Putin by the end of August 2022, as the Ukraine war was, at best, in a stalemate. Nord Stream 2 was completed in September 2021 but was blocked from delivering gas by the German government headed by Chancellor Olaf Scholz two days prior to Russia's invasion of Ukraine.
Given Russia's vast stores of natural gas and oil, American presidents since John F. Kennedy have been alert to the potential weaponization of these natural resources for political purposes. That view remains dominant among Biden and his hawkish foreign policy advisers, Secretary of State Antony Blinken, National Security Adviser Jake Sullivan, and Victoria Nuland, now the acting deputy to Blinken.
I now know what I did not know then: the real reason why the Biden administration "brought up taking out the Nord Stream pipeline." The official recently explained to me that at the time Russia was supplying gas and oil throughout the world via more than a dozen pipelines, but Nord Stream 1 and 2 ran directly from Russia through the Baltic Sea to Germany. "The administration put Nord Stream on the table because it was the only one we could access and it would be totally deniable," the official said. "We solved the problem within a few weeks — by early January — and told the White House. Our assumption was that the president would use the threat against Nord Stream as a deterrent to avoid the war."
It was no surprise to the agency's secret planning group when on January 27, 2022, the assured and confident Nuland, then undersecretary of state for political affairs, stridently warned Putin that if he invaded Ukraine, as he clearly was planning to, that "one way or another Nord Stream 2 will not move forward." The line attracted enormous attention, but the words preceding the threat did not. The official State Department transcript shows that she preceded her threat by saying that with regard to the pipeline: "We continue to have very strong and clear conversations with our German allies."
But two weeks after Nuland's statement, on February 7, 2022, at a joint White House press conference with the visiting Scholz, Biden signaled that he had changed his mind and was joining Nuland and other equally hawkish foreign policy aides in talking about stopping the pipeline. "If Russia invades—that means tanks and troops crossing… the border of Ukraine again," he said, "there will no longer be a Nord Stream 2. We will bring an end to it." Asked how he could do so since the pipeline was under Germany's control, he said: "We will, I promise you, we'll be able to do it."
Scholz, asked the same question, said: "We are acting together. We are absolutely united, and we will not be taking different steps. We will do the same steps, and they will be very very hard to Russia, and they should understand." The German leader was considered then — and now — by some members of the CIA team to be fully aware of the secret planning underway to destroy the pipelines.
At the time, the challenge to the intelligence community was to come up with a plan that would be forceful enough to deter Putin from the attack on Ukraine. The official told me: "We did it. We found an extraordinary deterrent because of its economic impact on Russia. And Putin did it despite the threat." It took months of research and practice in the churning waters of the Baltic Sea by the two expert US Navy deep sea divers recruited for the mission before it was deemed a go. Norway's superb seamen found the right spot for planting the bombs that would blow up the pipelines. Senior officials in Sweden and Denmark, who still insist they had no idea what was going on in their shared territorial waters, turned a blind eye to the activities of the American and Norwegian operatives. The American team of divers and support staff on the mission's mother ship — a Norwegian minesweeper — would be hard to hide while the divers were doing their work. The team would not learn until after the bombing that Nord Stream 2 had been shut down with 750 miles of natural gas in it.
What I did not know then, but was told recently, was that after Biden's extraordinary public threat to blow up Nord Stream 2, with Scholz standing next to him, the CIA planning group was told by the White House that there would be no immediate attack on the two pipelines, but the group should arrange to plant the necessary bombs and be ready to trigger them "on demand" — after the war began.
After Biden's order to trigger the explosives planted on the pipelines, it took only a short flight with a Norwegian fighter and the dropping of an altered off-the-shelf sonar device at the right spot in the Baltic Sea to get it done. By then the CIA group had long disbanded. By then, too, the official told me: "We realized that the destruction of the two Russian pipelines was not related to the Ukrainian war" — Putin was in the process of annexing the four Ukrainian oblasts he wanted — "but was part of a neocon political agenda to keep Scholz and Germany, with winter coming up and the pipelines shut down, from getting cold feet and opening up" the shuttered Nord Stream 2. "The White House fear was that Putin would get Germany under his thumb and then he was going to get Poland."
The White House said nothing as the world wondered who committed the sabotage. "So the president struck a blow against the economy of Germany and Western Europe," the official told me. "He could have done it in June and told Putin: We told you what we would do." The White House's silence and denials were, he said, "a betrayal of what we were doing. If you are going to do it, do it when it would have made a difference."
The leadership of the CIA team viewed Biden's misleading guidance for its order to destroy the pipelines, the official told me, "as taking a strategic step toward World War III. What if Russia had responded by saying: You blew up our pipelines and I'm going to blow up your pipelines and your communication cables.
Within days of the bombing, officials in Denmark and Sweden announced they would conduct an investigation. They reported two months later that there had indeed been an explosion and said there would be further inquiries. None has emerged. The German government conducted an inquiry but announced that major parts of its findings would be classified.
President Biden waited four days before calling the pipeline bombing "a deliberate act of sabotage." He said: "Now the Russians are pumping out disinformation about it."
There is no evidence that President Biden has required the American intelligence community to conduct a major all-source inquiry into the pipeline bombing. Such requests are known as "Taskings" and are taken seriously inside the government.
All of this explains why a routine question I posed a month or so after the bombings to someone with many years in the American intelligence community led me to a truth that no one in America or Germany seems to want to pursue. My question was simple: "Who did it?"
The Biden administration blew up the pipelines but the action had little to do with winning or stopping the war in Ukraine. It resulted from fears in the White House that Germany would waver and turn on the flow of Russia gas — and that Germany and then NATO, for economic reasons, would fall under the sway of Russia and its extensive and inexpensive natural resources.
And thus followed the ultimate fear: that America would lose its long-standing primacy in Western Europe, Seymour Hersh stresses.
At UN, Horn of Africa Nations Urge Global Solidarity and Real Reform
As UN General Assembly's general debate continued, Horn of Africa nations made a strong plea for action to rescue a world teetering on the precipice of climate catastrophe and struggling under the weight of an outdated and unfair global financial system.
Leaders from Somalia, Ethiopia, Djibouti and Eritrea painted a grim picture of a planet marred by the unforgiving impacts of climate change. They left no room for equivocation: This is an existential crisis that demands immediate, collective action.
They highlighted the upcoming COP-28 climate conference in the United Arab Emirates as an unparalleled opportunity for the world to fulfill its obligations to the planet's most vulnerable nations.
The leaders, whose respective statements set out their national narratives, also agreed on the pressing need for an overhaul of multilateral institutions and international financial systems, highlighting that the present structures are clearly not fit for 21st century purpose.
Power in solidarity, cooperation
Hamza Abdi Barre, Prime Minister of Somalia, highlighted the "power of solidarity and cooperation" in an interconnected world and urged leaders to accelerate action to achieve the Sustainable Development Goals (SDGs).
He reported on his country's fight against terrorism and advancing peace.
"We have dealt with an iron fist with extremism," he said, noting that Somalia managed to clear more than 45 per cent of the areas that were previously occupied by terrorists.
Barre commended the bravery and sacrifices made by the African Union's Transition Mission in Somalia (ATMIS) and thanked its troop contributing countries.
He expressed Somalia's commitment to the full implementation of the security transition plan and taking over the full security responsibility once the ATMIS forces depart by the end of 2024.
The Prime Minister also reiterated his country's call for the removal of arms embargo imposed by UN Security Council in 1992, expressing that Somalia now has the necessary and competent systems to control possession, use and storage of firearms.
Lifting this embargo would allow his country to combat terrorism even more effectively and build a peaceful and prosperous future for its people, he said.
In his address, Barre also voiced concerns over the sharp increase in armed conflicts and military coups, especially in Africa, and their impact on vulnerable populations.
Are we prepared to work together
Demeke Mekonnen Hassen, Deputy Prime Minister of Ethiopia, asked world leaders: "Do we have the necessary political will to choose global partnership over geopolitical competition [and] are we prepared to work together towards a promising age of shared prosperity?"
The uncomfortable truth, he said, is that policy choices are escalating tensions, poverty and hunger are rising, and progress towards achieving the SDGs is off track.
He also voiced "grave concern" over the threat of nuclear weapons, calling for cooperation to ensure that new technologies such as artificial intelligence are used responsibly.
Turning to global security, the Ethiopian leader emphasized the need for a system that respects the sovereignty of Member States and prevents conflict.
"Reforming the Security Council is not a choice, but an absolute necessity," he stressed, calling for permanent seats for Africa.
He also showcased Ethiopia's efforts for sustainable development and climate action, noting its 10-year development plan aligned with the SDGs and the national "Green Legacy Initiative" to ensure development through rural and urban green programmes.
In his address, Hassen called on States to recommit to the UN Charter, underlining the need for an inclusive multilateral system.
"Maintaining the status quo will not advance our shared interest of ensuring peace and prosperity," he declared.
Resist temptation to give up
Mahamoud Ali Youssouf, Minister for Foreign Affairs of Djibouti, also stressed the need for strengthening multilateralism and international cooperation.
There is a tendency to "group together into clubs", he said, adding that this "minilateralism" results in resistance to change in international institutions, compounded by worsening inequality and geopolitical competition.
While this is not irreversible, it does require massive investment to create a system that accounts for current geopolitical realities and reinforce close cooperation, he said.
"We must not give into the temptation to give up," he said.
Foreign Minister Youssouf also reported that despite a deteriorating global economic situation, Djibouti has made notable progress in reducing malnutrition, managing the pandemic and aligning national policy with the SDGs.
The Government also prioritizes poverty-reduction, sustainable economic growth and access to potable water and sanitation, as well as investments in renewable energy and climate change adaptation.
Of note is the recent inauguration Djibouti's first 'wind park', which will generate 60 megawatts of clean energy, Youssouf highlighted.
Amid conflicts and crises in all corners of the world, he welcomed the UN-led transfer of oil from the FSO Safer tanker as an example of model international cooperation, stating that the coasts of the Horn of Africa and the Arabian Peninsula would have been completely polluted if the region and the world had not acted quickly.
Elevate the United Nations
Osman Saleh Mohammed, Minister for Foreign Affairs of Eritrea, said that the United Nations, as the principal international platform, must be elevated – in terms of structure and mandate – "to a cherished umbrella organization that can fulfil its historic mandate with efficacy and potency."
In that regard, he stressed that the much-vaunted reform of the Security Council should not be perceived as "nominal tampering" merely limited to increasing the number and geographical representation of new members.
"The architecture of veto power and other institutional distortions that incapacitate the [Council] from exercising its responsibilities … must be examined with the historical track-record," he said.
Foreign Minister Mohammed also stressed that the "political horse-trading" and the misuse of Security Council membership to advance narrow national interests are not compatible with the solemn responsibility entrusted to the body.
"The criterion of membership should not be confined to, and determined by, mere political and economic clout; population size, etc. Membership in the [Council] must reflect the wide spectrum of Member States in the UN," he said.
In his address, Mohammed also denounced the sanctions imposed against his country from 2009 to 2018 was an act of transgression and deceit that required full redress and accountability.