Making Europe's businesses future-ready
EU Commission presents a new Strategy to help Europe's industry lead the twin transitions towards climate neutrality and digital leadership. The Strategy aims to drive Europe's competitiveness and its strategic autonomy at a time of moving geopolitical plates and increasing global competition.
The package of initiatives outlines a new approach to European industrial policy that is firmly rooted in European values and social market traditions. It sets out a range of actions to support all players of European industry, including big and small companies, innovative start-ups, research centres, service providers, suppliers and social partners. A dedicated Strategy for small and medium-sized enterprises (SMEs) aims to reduce red tape and help Europe's numerous SMEs to do business across the single market and beyond, access financing and help lead the way on the digital and green transitions. Today's initiatives also include concrete steps to address barriers to a well-functioning single market, Europe's strongest asset to allow all our businesses to grow and compete in Europe and beyond.
Ursula von der Leyen, President of the European Commission, said: "Europe's industry is the motor of growth and prosperity in Europe. And it is at its best when it draws on what makes it strong: its people and their ideas, talents, diversity and entrepreneurial spirit. This is more important than ever as Europe embarks on its ambitious green and digital transitions in a more unsettled and unpredictable world. Europe's industry has everything it takes to lead the way and we will do everything we can to support it."
Thierry Breton, Commissioner for Internal Market, said: "Europe has the strongest industry in the world. Our companies – big and small – provide us with jobs, prosperity and strategic autonomy. Managing the green and digital transitions and avoiding external dependencies in a new geopolitical context requires radical change – and it needs to start now."
The Industrial Policy package published today includes the following initiatives:
A new Industrial Strategy
To uphold Europe's industrial leadership, a new Industrial Strategy will help deliver on three key priorities: maintaining European industry's global competitiveness and a level playing field, at home and globally, making Europe climate-neutral by 2050 and shaping Europe's digital future.
The Strategy sets out the key drivers of Europe's industrial transformation and proposes a comprehensive set of future actions, including:
An Intellectual Property Action Plan to uphold technological sovereignty, promote global level playing field, better fight intellectual property theft and adapt the legal framework to the green and digital transitions.
As competition brings the best out of our companies, the ongoing review of EU competition rules, including the ongoing evaluation of merger control and fitness check of State aid guidelines, will ensure that our rules are fit for purpose for an economy that is changing fast, increasingly digital and must become greener and more circular.
We need fair competition at home and abroad. In addition to making the most of its toolbox of trade defence mechanisms, the Commission will adopt a White Paper by mid-2020 to address distortive effects caused by foreign subsidies in the single market and tackle foreign access to EU public procurement and EU funding. The issue related to foreign subsidies will be addressed in a proposal for a legal instrument in 2021. This will go hand in hand with ongoing work to strengthen global rules on industrial subsidies in the World Trade Organization, and actions to address the lack of reciprocal access for public procurement in third countries.
Comprehensive measures to modernise and decarbonise energy-intensive industries, support sustainable and smart mobility industries, to promote energy efficiency, strengthen current carbon leakage tools and secure a sufficient and constant supply of low-carbon energy at competitive prices.
Enhancing Europe's industrial and strategic autonomy by securing the supply of critical raw materials through an Action Plan on Critical Raw Materials and pharmaceuticals based on a new EU Pharmaceutical Strategy and by supporting the development of strategic digital infrastructures and key enabling technologies.
A Clean Hydrogen Alliance to accelerate the decarbonisation of industry and maintain industrial leadership, followed by Alliances on Low-Carbon Industries and on Industrial Clouds and Platforms and raw materials.
Further legislation and guidance on green public procurement.
A renewed focus on innovation, investment and skills.
In addition to a comprehensive set of actions, both horizontal and for specific technologies, the Commission will systematically analyse the risks and needs of different industrial ecosystems. In doing this analysis, the Commission will work closely with an inclusive and open Industrial Forum, to be set up by September 2020. It will consist of representatives from industry, including SMEs, big companies, social partners, researchers, as well as Member States and EU institutions. Where needed, experts from specific sectors will be called upon to share their knowledge. The Commission's annual Industry Days will continue to bring all players together.
A new SME Strategy
SMEs play a key role in Europe's industrial fabric, providing two out of three jobs, and are central to the success of this new industrial approach. The Strategy aims to help SMEs to lead the twin transitions, which also means securing access to the right skills. To build SMEs' capacity for these transitions, the Commission will upgrade the European Enterprise Network with dedicated Sustainability Advisors. It will also expand Digital Innovation Hubs across every region in Europe to empower SMEs to integrate digital innovations. It will open up possibilities for volunteering and training on digital technologies.
To make it easier for SMEs to operate in the single market and beyond, the Commission proposes actions to remove regulatory and practical obstacles to doing business or scaling up. Among them, the Commission is stepping up its efforts to ensure prompt payment, in particular through a new virtual Observatory, as well as through alternative dispute resolution. To make it more accessible for SMEs to go public in Europe, the Commission will also support an SME Initial Public Offerings (IPOs) Fund under the InvestEU SME window. It will also empower female entrepreneurship by stimulating investment in women-led companies and funds. Furthermore, the Commission invites Member States to ensure one-stop shop assistance to companies. The objective is to make Europe the best place to start a business and grow. It will work with Member States on an EU Start-up Nations Standard to share and adopt best practices to accelerate growth of high-tech SMEs and start-ups. To ensure political commitment for these measures, a high-level EU SME Envoy will guarantee close partnership and coordination with EU Member States through national SME envoys, as well as with regional and local authorities. It will also strengthen the SME perspective in EU legislation.
A single market that delivers for our businesses and consumers
The single market is one of Europe's greatest achievements and provides Europe's businesses with a large domestic market. It stimulates competition and trade within the EU. It provides EU citizens with a wider choice of goods and services and more employment and entrepreneurial opportunities. It gives European companies the leverage they need to become leaders on the global stage.
Nevertheless, Europeans continue to experience barriers that prevent them from fully exploiting the potential of the single market. Estimates show that removing these barriers could bring up to €713 billion by the end of the decade. The Report on barriers to the single market published today identifies a broad range of obstacles in the single market taking the perspective of Europe's businesses and consumers. It points to the root causes of such barriers: restrictive and complex national rules, limited administrative capacities, imperfect transposition of EU rules and their inadequate enforcement.
To address these barriers, the Commission adopts today an Action Plan for Better Implementation and Enforcement of single market rules, which aims at addressing obstacles that arise from violations of EU law. The Action Plan is based on a renewed partnership between Member States and Commission in their shared responsibility to ensure that single market rules are properly enforced and applied. In this context, the Action Plan launches a Joint Task Force of the Commission and Member States to strengthen cooperation on enforcement of single market rules. The Commission, for its part, will support national and local authorities in their efforts to implement correctly European law and will not hesitate to take firm action against violations of single market rules.
Background
Industry plays a vital role in supporting Europe's economic growth and prosperity. European industry is a global leader in many sectors representing 20% of the total value added of the EU and providing jobs for 35 million people in the EU.
In March 2019, the European Council called for a comprehensive and long-term EU industrial policy Strategy along with an integrated approach for a deeper and stronger single market. The need for a new industrial way for Europe is reflected in President von der Leyen's Political Guidelines, the priorities set out by the European Parliament and the European Council's Strategic Agenda 2019-2024, the European Green Deal and the Commission's Strategy on Shaping Europe's Digital Future.
Focus on the recovery from the pandemic at the 19th EU Regions Week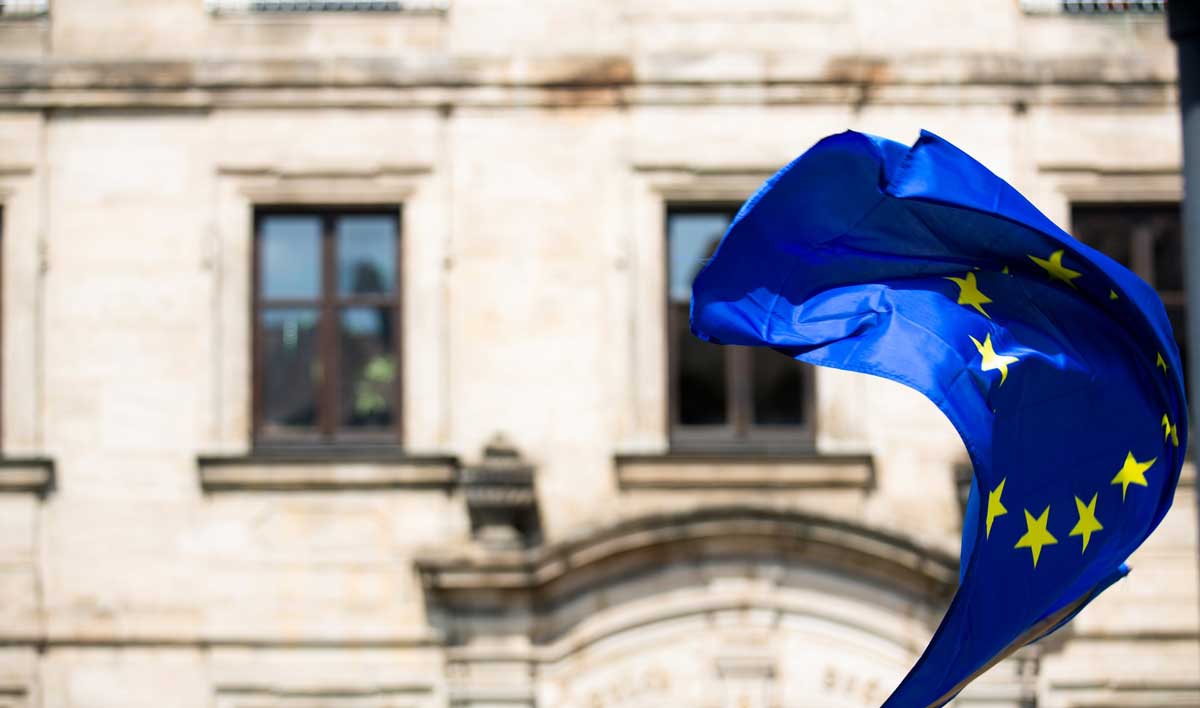 The annual European Week of Regions and Cities has shown how the EU and national and regional governments can support European citizens and their local communities with public policies aimed at investing in a fairer, greener and more digital future for recovery. Under the theme 'Together for Recovery', more than 300 sessions, including debates with high-profile officials, regional and local representatives, an inspiring Citizens' Dialogue, various workshops as well as an Award for outstanding young journalists, celebrated the EU values of cohesion and solidarity.
Taking place in a hybrid format, with sessions both physical and virtual, the 19th EU Regions Week had one main mission: highlighting the role of EU investments in the recovery from the pandemic and in facing common challenges. The event kicked off with a press conference with Apostolos Tzitzikostas, President of the European Committee of the Regions (CoR) and Elisa Ferreira, Commissioner for Cohesion and Reforms, who underlined that "Cohesion Policy was one of the first responders in the emergency phase of the COVID-19 pandemic, driven by the core value of EU solidarity".
The second annual local and regional barometer was presented by Apostolos Tzitzikostas, followed by a debate with members of the European Committee of the Regions. The report confirmed that the pandemic related measures put at risk regional and local finances, resulting in a 180 billion budget cut for local and regional authorities across Europe. At the same time, 1 in 3 local and regional politicians want regions and cities to become more influential in EU policy-making on health issues.
"Unless we measure the state of our regions and cities, we cannot understand the state of our Union" said Apostolos Tzitzikostas, President of the European Committee of the Regions. "Only by taking the pulse of our communities, we can decide how effective the EU has been on the ground, and what the EU needs to do to help its people".
Further taking stock of the EU cohesion policy response to the coronavirus pandemic as well as informing the general public, various workshops touched upon life before and after the pandemic, including explanations regarding the role of regions and cities for a Green Transition, the Cohesion Policy 2021-2027 and NextGenerationEU, as well as the CRII, CRII+, React-EU support packages for regional and local healthcare services and equipment.
Young journalists were also invited to take part in the EU Regions Week 2021, getting the opportunity to debate with Elisa Ferreira at the Citizens' Dialogue. In the Youth4Regions programme for aspiring journalists, Irene Barahona Fernandez from Spain and Jack Ryan from Ireland won the 2021 Megalizzi-Niedzielski prize for aspiring journalists.
About the event
The European Week of Regions and Cities (#EURegionsWeek) is the largest EU-wide event on regional development. It is co-organised by the European Commission and the European Committee of the Regions.
In total, more than 12 000 participants and 900 speakers joined the 4-day event either physically or online, showing engagement in all corners of EU society – from our vibrant youth to our high-profile officials, local and regional representatives, academic experts and professional specialists, displaying a common readiness to tackle what the future holds, together.
EU and Qatar sign landmark aviation agreement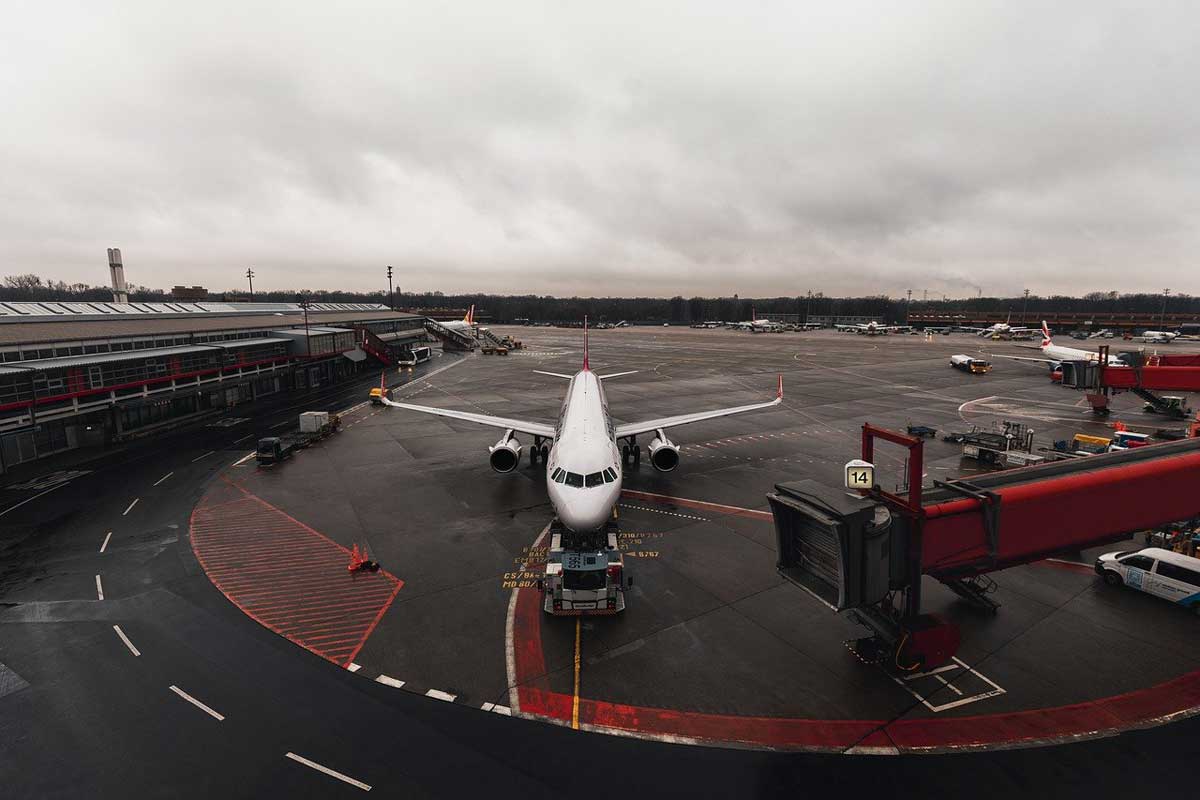 The European Union and the State of Qatar today signed a comprehensive air transport agreement, upgrading rules and standards for flights between Qatar and the EU. The agreement sets a new global benchmark by committing both sides to fair competition, and by including social and environmental protection. The signing means new opportunities for consumers, airlines and airports in Qatar and the EU.
Qatar is an increasingly important aviation partner for the EU. It was the 15th largest extra-EU market in 2019 with 6.3 million passengers travelling between the EU and Qatar. Ensuring open and fair competition for air services between both is therefore crucial, also for routes between the EU and Asia.
Adina Vălean, Commissioner for mobility and transport, said: "This agreement, the first one between the EU and the Gulf region, is a global benchmark for forward-looking aviation agreements. It is testimony to our shared commitment to economically, socially and environmentally sustainable aviation, based on a modern framework covering fair competition and closer cooperation on social and environmental matters. This agreement will bring new opportunities, more choice and higher standards for passengers, industry and aviation workers."
Today's agreement creates a level playing field that is expected to result in new air transport opportunities and economic benefits for both sides:
All EU airlines will be able to operate direct flights from any airport in the EU to Qatar and vice versa for Qatari airlines.
EU airports in Germany, France, Italy, Belgium and the Netherlands will be subject to a gradual build-up of capacity until 2024. For more details on this, see the Q&A.
Strong provisions on open and fair competition will guarantee a level playing field.
The parties recognised the importance of social matters, agreed to cooperate on these and to improve their respective social and labour laws and policies as per their international commitments.
The agreement will facilitate people-to-people contacts and expand commercial opportunities and trade. Going beyond traffic rights, the EU-Qatar agreement will provide a single set of rules, high standards and a platform for future cooperation on a wide range of aviation issues.
Background
Qatar is a close aviation partner for the European Union; more than 6 million passengers travelled between the EU and Qatar per year under the existing 26 bilateral air transport agreements with EU Member States prior to the pandemic. While direct flights between most EU Member States and Qatar have already been liberalised by those bilateral agreements, none of them include provisions on fair competition, or social and environmental issues, which the Commission considers essential for a modern aviation agreement.
In 2016, the European Commission obtained authorisation from the Council to negotiate an EU-level aviation agreement with Qatar, which started on 4 March 2019. While the agreement still needs to be ratified by the parties before formally entering into force, it will start being applied from today's signature.
Similar EU comprehensive air transport agreements have been signed with other partner countries, namely the United States, Canada, the Western Balkans, Morocco, Georgia, Jordan, Moldova, Israel and Ukraine. Further air transport agreements with Armenia and Tunisia are expected to be signed in the coming weeks.
Sakharov Prize 2021: the finalists
The 2021 finalists for the European Parliament's Sakharov Prize for Freedom of Thought are Afghan women, Jeanine Áñez and Alexei Navalny.
Meet this year's finalists of the European Parliament's Sakharov Prize for Freedom of Thought, who were chosen at a joint meeting of the foreign affairs and development committees on 14 October:
Afghan women, represented by 11 human rights activists
Jeanine Áñez, Bolivian politician
Alexei Navalny, Russian activist and political prisoner

Afghan women
Under the previous Taliban regime, women experienced forced marriage, high maternity mortality, low literacy, forced virginity tests and couldn't travel without a man. Following the Taliban's return to power, women are again excluded from government and education and their rights and freedoms are threatened. The women, who are nominated for their brave fight for equality and human rights, are:
Shaharzad Akbar – chair of the Afghan Independent Human Rights Commission (AIHRC)
Mary Akrami – head of the Afghan Women's Network
Zarifa Ghafari – mayor of Maidan Shar since 2018
Palwasha Hassan – activist and the director of Afghan Women Educational Centre (AWEC)
Freshta Karim – founder of a mobile library and an advocate for education and learning
Sahraa Karimi – first female president of the Afghan state film company
Metra Mehran – women empowerment and education advocate and co-founder of the Feminine Perspectives Movement
Horia Mosadiq – human and women's rights activist
Sima Samar – human rights advocate, former Minister of Women's Affairs and former chair of Afghan Independent Human Rights Commission
Habiba Sarabi – member of the negotiating team of the Islamic Republic of Afghanistan
Anisa Shaheed – political reporter

Jeanine Áñez
Jeanine Áñez is a Bolivian politician who became the interim president of her country in November 2019, after alleged electoral fraud by incumbent Evo Morales. In November 2020, after free and fair elections there was a peaceful transfer of power. However, on 13 March 2021 she was arrested on charges of "terrorism, sedition and conspiracy". Accused of plotting a coup d'état against Morales, she has been imprisoned ever since.
Alexei Navalny
Alexei Navalny is a Russian opposition politician, anti-corruption activist and major political opponent of Russian president Vladimir Putin. Known through his LiveJournal blog, YouTube and Twitter accounts, where he has millions of followers Navalny came to international prominence by organising demonstrations, running for office and advocating reforms against corruption in Russia, Putin and his government. In August 2020, while on a trip to Siberia, he was poisoned. He spent months recovering in Berlin, but returned to Moscow in January 2021 where he was arrested. In February he was sentenced to 2½ years in prison. Now incarcerated in a high-security penal colony, he went on a 23-day hunger strike in April to protest the lack of medical care. In June 2021, a Russian court banned Navalny's regional offices and his Anti-Corruption Foundation.