Haiti Leaders Asking Authorities To Secure Airports And Bus Stations As Coronavirus Death Toll Going Up
According to reports from local media like Bon Déjeuner! Radio (BDR! Live), VOA, and Radio Television Caraibes, the opposition leaders, health leaders, and other political leaders across Haiti are asking the Haitian Government officials and other agencies officials across Haiti to keep their eyes on the tourists from the U.S. and other countries who are entering the country due to Coronavirus fear as death are growing overseas. The opposition leaders and other political leaders across Haiti are afraid that the Coronavirus hit Haiti when the country doesn't have good hospitals and types of equipment to solve the problem. That virus is from China and it is reportedly in the Dominican Republic now, so this is why the leaders in Haiti are making sure that the virus stays overseas because Haitian authorities are not ready for cases in a poor country like Haiti. Unfortunately, President Jovenel Moise and the new Prime Minister Jouthe Joseph are quiet about how to secure the security and the safety of Haiti Citizens.
"It's sad that the Coronavirus is already in the Dominican Republic, and I hope the Dominican Republic leaders do their best to protect their Citizens like we are doing our best to protect our Citizens in Haiti.", said Mr. Werley Nortreus and other political leaders across Haiti.
As the virus is growing overseas, even the employees at the government-run, General Hospital in Haiti's capital, Port-au-Prince, fear the day when the first coronavirus patient checks in.
Dr. Jacques Mackenzie told VOA that no measures have been taken to protect the staff at the nation's largest health facility if Coronavirus hit the country.
"It's sad to say this but the hospital receives a lot of patients daily and we are not — I repeat — we are not ready, as far as I know, to diagnose a person who has the coronavirus," he said, adding that they don't even have the test to determine if someone is infected.
According to reports, the Dominican Republic health officials are now reporting five cases, including a 56-year-old Dominican woman who lives in Italy, and a 12-year-old who recently returned from a European vacation with his family. Both are in quarantine at home. There are now a total of 15 confirmed COVID-19 cases in the Caribbean, and that's why Haiti leaders are making sure that Haiti stays clean without Coronavirus in the country.
"I am calling the Government officials and other agencies officials to keep their eyes on the tourists from the U.S. and other countries entering the country to make sure that they are not infected because Haiti is not ready for this mess.", said Mr. Werley Nortreus, a political leader and founder of Vanyan Sòlda Ayiti and A New Haiti Before 2045 (ANHB 2045).
The number of people in the Caribbean who have contracted the novel coronavirus continues to grow with the Pan American Health Organization confirming Friday an additional positive case in the Dominican Republic and eight new ones in the French overseas territories, bringing the total to 12.
"The diagnosis is biological so the laboratory has to confirm the diagnosis. We don't have the test. We, the medical personnel, have not received any instructions at all with regards to detecting coronavirus cases, nor how to protect ourselves. We are seeing (in the news) all the equipment other countries have to deal with the coronavirus, their doctors, their technicians are well equipped. We, on the other hand, have never received anything that would allow us to face the possible arrival of coronavirus in the country.", said health officials and Doctors in Haiti.
French Guiana is reporting five cases of COVID-19 while Martinique confirmed two cases. The cases are in addition to three previous cases — two in St. Martin and one in Saint Barthelemy — that had been previously reported along with a previously confirmed case in the Dominican Republic. No information was released on whether any of the 12 patients have died.
As the Coronavirus death toll going up in Asia countries, Italy, the United States, and others, some leaders in Haiti, including Mr. Werley Nortreus are making sure there are no Coronavirus cases in Haiti and the Caribbean.
Innovation performance keeps improving in EU Member States and regions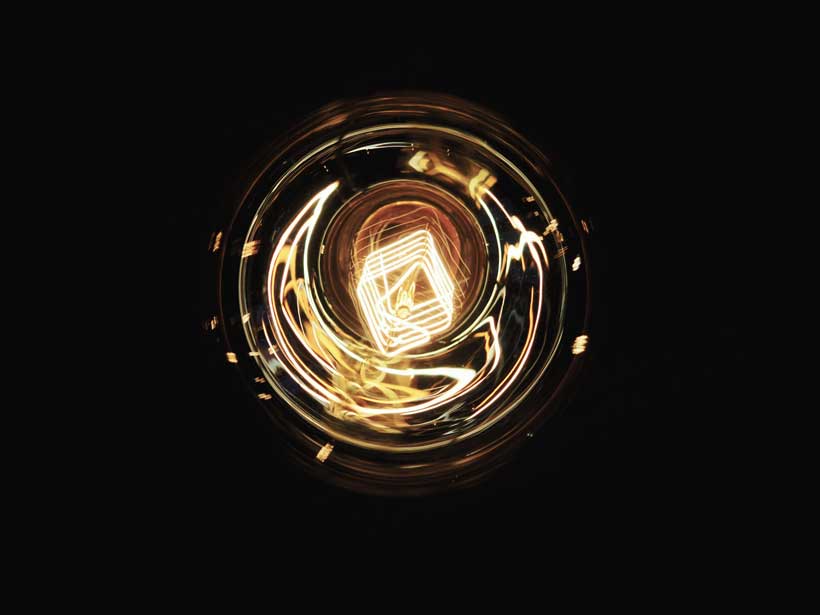 The Commission has today released the European Innovation Scoreboard 2021, which shows that Europe's innovation performance continues to improve across the EU. On average, innovation performance has increased by 12.5% since 2014. There is continued convergence within the EU, with lower performing countries growing faster than higher performing ones, therefore closing the innovation gap among them. According to the 2021 Regional Innovation Scoreboard also published today, this trend applies to innovation across EU regions. In the global landscape, the EU is performing better than its competitors like China, Brazil, South Africa, Russia, and India, while South Korea, Canada, Australia, the United States, and Japan have a performance lead over the EU. This year's European Innovation Scoreboard is based on a revised framework, which includes new indicators on digitalisation and environmental sustainability, bringing the scoreboard more in line with the EU political priorities.
Key findings
Based on their scores, EU countries fall into four performance groups: Innovation leaders, Strong innovators, Moderate innovators and Emerging innovators.
Sweden continues to be the  EU Innovation Leader, followed by Finland, Denmark and Belgium, all with innovation performance well above the EU average.
The performance groups tend to be geographically concentrated, with the Innovation Leaders and most Strong Innovators being located in Northern and Western Europe, and most of the Moderate and Emerging Innovators in Southern and Eastern Europe.
On average, the innovation performance of the EU has increased by 12.5 percentage points since 2014. Performance has increased the most in Cyprus, Estonia, Greece, Italy and Lithuania.
Five Member States witnessed an improvement in performance of 25 percentage points or more (Cyprus, Estonia, Greece, Italy and Lithuania). Four Member States had a performance improvement of between 15 and 25 percentage points (Belgium, Croatia, Finland, and Sweden). For eight Member States, performance improved between 10 and 15 percentage points (Austria, Czechia, Germany, Latvia Malta, Netherlands, Poland and Spain). The remaining 10 Member States witnessed an improvement in performance of up to ten percentage points.
Comparing the EU average to a selection of global competitors, South Korea is the most innovative country, performing 36% above the score of the EU in 2014 and 21% above the EU in 2021. The EU is ahead of China, Brazil, South Africa, Russia, and India in this year's EIS, while Canada, Australia, the United States, and Japan have a performance lead over the EU.
Innovation performance has increased for 225 regions out of the total of 240 regions over the period since 2014. There has been a process of convergence in regional performance over time, with decreasing performance differences between regions.
The most innovative region in Europe is Stockholm in Sweden, followed by Etelä-Suomi in Finland, and Oberbayern in Germany. Hovedstaden in Denmark is in fourth place, and Zürich in Switzerland is in fifth place.
Members of the College said:
Thierry Breton, Commissioner for Internal Market, said: "European innovations like the technologies at the heart of new COVID-19 vaccines have been crucial to fighting and overcoming the current pandemic. The EU's improved innovation performance is a very positive signal. Investing in innovation is investing in our ability to be at the technological forefront for a sustainable, digital and resilient economy and society."
Mariya Gabriel, Commissioner for Innovation, Research, Culture, Education and Youth, said: "Europe's commitment to innovation is shown by its continuous improvement in innovation performance. All EU Member States and regions are investing more on innovation and the innovation gap in the EU is decreasing. In support of Europe's innovation capacity, Horizon Europe will promote excellence and support top researchers and innovators to drive the systemic changes needed to ensure a green, healthy and resilient Europe."
Elisa Ferreira, Commissioner for Cohesion and Reforms, said: "Innovation is increasingly one of the deciding factors to promote development and convergence across the European. While these important reports highlight the progress made in much of Europe, a significant innovation divide still remains, particularly for less developed and peripheral regions. Addressing the innovation divide is critical for economic, social and territorial cohesion. Cohesion funds will continue to promote smart and place based innovation strategies."
Background
The European innovation scoreboard provides a comparative analysis of innovation performance in EU countries, other European countries and regional neighbors. It assesses relative strengths and weaknesses of national innovation systems and helps countries identify areas they need to address. The first European innovation scoreboard was released in 2001. The European Innovation Scoreboard demonstrates the commitment of the EU and its Member States to research and innovation that is based on excellence and that it is competitive, open and talent-driven. It also supports the development of policies to enhance innovation in Europe and inform policy makers in the rapidly evolving global context. Moreover, research and innovation is an essential part of the coordinated EU response to the coronavirus crisis, supporting also Europe's sustainable and inclusive recovery. Measuring innovation performance is a key element in achieving this goal.
About two-thirds of Europe's productivity growth over the last decades has been driven by innovation, according to the report 'Science, Research and Innovation performance of the EU, 2020 (SRIP)'. Research and innovation boost the resilience of our production sectors, the competitiveness of our economies and the digital and ecological transformations of our societies. They also ensure preparedness for the future and are critical to deliver on the European Green Deal and on the Digital Compass.  Horizon Europe, the EU's research and innovation programme for the years 2021-2027 with a budget of €95.5 billion, will help accelerate Europe's environmental and digital transformations. Over the same period, cohesion policy will invest over €56.8 billion in research and innovation capacities, digitalisation and skills to support the innovative and green economic transformation of the European regions. These aims also lie at the core of the EU's updated Industrial Strategy, which proposes new measures to strengthen the resilience of our Single Market. The Strategy also proposes measures to respond to our dependencies in key strategic areas as well as accelerate the green and digital transitions – all of which will be instrumental in boosting the EU's performance in innovation. In addition, the European Research Area (ERA) will create a single and borderless market for research, innovation and technology, based on excellence, while at the same time boosting the market uptake of research and innovation results across the EU.
How food waste is trashing the planet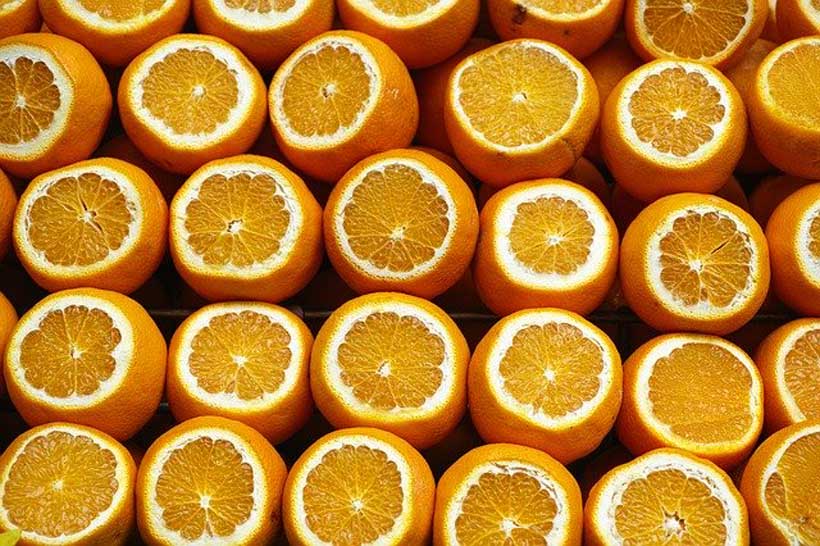 18 June is Sustainable Gastronomy Day, an international celebration of local cuisine that is produced in ways that are both environmentally friendly and minimize waste. That last part is becoming increasingly important. A recent report from the United Nations Environment Programme (UNEP) found the world is in the grip of an epidemic of food wastage. In 2019, consumers tossed away nearly a billion tonnes of food, or 17 per cent of all the fare they bought.
That is deeply problematic in a world where 690 million people were undernourished in 2019, a number expected to rise sharply with COVID-19. It's also bad for the planet. Some 10 per cent of all greenhouse gas emissions come from producing food that is ultimately thrown away.
UNEP recently sat down with two of the authors of the 2021 Food Waste Index Report: Clementine O'Connor, food systems expert with UNEP, and Tom Quested, an analyst with the non-profit organization WRAP. They talked about what the world can do to end the scourge of food waste.
UNEP: What are the main findings of the 2021 Food Waste Index Report?
Tom Quested: A staggering 17 per cent of all available food for human consumption is wasted. If you can picture 23 million fully-loaded 40-tonne trucks – bumper-to-bumper, enough to circle the Earth seven times – then that's what we're talking about. The report estimates that, in 2019, 61 per cent of food waste was generated by households, 26 per cent from food service and 13 per cent from retail.
UNEP: Why does food waste matter?
Clementine O'Connor: Even before COVID-19, some 690 million people in the world were undernourished. Three billion people are unable to afford a healthy diet. Uneaten food is a sheer waste of energy and resources that could be put to better use. Reducing food waste at the retail, food service and household levels can provide multi-faceted benefits for people and the planet. Up to now, the opportunities provided by food waste reductions have remained largely untapped and under-exploited.
UNEP: Is this a rich-world problem, or is it more widespread?
O'Connor: An important finding of the study is that household per capita food waste is broadly similar across country income groups (as defined by the World Bank), suggesting that action on food waste is equally relevant in high and middle-income countries. This breaks significantly with the narrative of the previous decade that household food waste is a rich country problem – and underlines the need for middle-income countries to measure baselines and develop national food waste prevention strategies. Providing technical support to help countries get started, UNEP is now launching Regional Food Waste Working Groups in Latin America and the Caribbean, Africa, West Asia, and Asia-Pacific.
UNEP: What are the key data gaps?
Quested: Most governments around the world have not collected sufficiently robust data to make the case for action. Even fewer have the data to track trends in food waste over time. However, there have been a growing number of national estimates of food waste in recent years. Areas with higher data coverage include Europe, North America, Australia and New Zealand. In contrast, North Africa, Central Asia, Melanesia, Micronesia, Polynesia and the Caribbean have no available estimates. Data in the retail and food service sectors is also much more limited than for households. As measurement is an important early step to taking action on this important issue, much more measurement is needed.
UNEP: What's the difference between food waste and food loss?
O'Connor: Food loss occurs along the food supply chain from harvest up to, but not including, the retail level. Food waste occurs at the retail, food service and consumption levels.
UNEP: How does food waste undermine sustainable development?
Quested: Food waste generates all the environmental impacts of food production (intensive use and pollution of land and water resources, exacerbation of biodiversity loss, greenhouse gas emissions) without any of the benefits of feeding people. Food waste, therefore, undermines sustainable development. Sustainable Development Goal 12, Target 12.3, aims at halving per capita global food waste at the retail and consumer levels and reducing food losses along production and supply chains, including post-harvest losses by 2030.
UNEP: Why should I reduce my food waste? How can I get started?
O'Connor: Reducing food waste at home is one of the easiest ways to reduce your personal climate impact. You eat – and make food decisions – at least three times a day. Some easy ways to get started:
Buy only as much as you need: check your fridge before you buy groceries (or add to your online shopping cart as you notice something is missing) to avoid impulse purchases. If you can, buy fresh food regularly and top-up when needed, rather than trying to get accurate quantities in one bulk shop.
Use what you buy: get portion sizes right by using a cup measure for rice, couscous or pasta. Cook creatively with leftovers: many recipes are flexible enough to absorb any wilting vegetables at the bottom of your fridge. Most leftovers will go into a taco, a sandwich, a curry, a frittata or a pasta sauce, and will be transformed with a sauce or relish. Chefs are increasingly keeping food waste prevention in mind when they share new recipes. Make good use of your freezer: food can be frozen until its expiry date or if it still looks tasty, if it doesn't have a date. When you get back into a restaurant, you're on the right side of history when you ask for a smaller portion or a doggy bag, so don't hesitate to do so.
How will you be tracking progress?
O'Connor: Food waste data in relation to SDG 12.3 will be collected using the United Nations Statistics Division/UNEP Questionnaire on Environment Statistics. The questionnaire is sent out every two years to National Statistical Offices and Ministries of Environment, which will nominate a single food waste focal point in the country to coordinate data collection and reporting. The data will be made publicly available in the SDG Global Database and in UNEP's Food Waste Index Report, which will be published at regular intervals up to 2030. The next questionnaire will be sent to Member States in September 2022, and results will be reported to the SDG Global Database by February 2023.
COVID-19 and social protection
The June segment of the 109th International Labour Conference has come to a close – the first virtual ILC in its history and one that featured intensive discussions on the impact of COVID-19 on the world of work and how to ensure a human-centred, inclusive recovery.

During plenary discussions, delegates addressed the Director-General's report to the Conference on Work in the time of COVID , which applied the human-centred approach of the ILO's 2019 Centenary Declaration to achieving a sustainable and inclusive global pandemic response. Delegates unanimously adopted a Global Call to Action outlining measures to create a human-centred recovery from the pandemic to avoid long-term scarring of economies and societies.

The Global Call to Action commits countries to ensuring that their economic and social recovery from the crisis is "fully inclusive, sustainable and resilient."

A World of Work Summit was held on 17 – 18 June, which featured addresses from world leaders and representatives of workers' and employers' organizations, and the United Nations. They included Pope Francis, President of the Republic of Korea, Moon Jae-in, Portuguese Prime Minister, António Costa, US President, Joe Biden and President of the Democratic Republic of Congo, Félix Tshisekedi. The Summit focused on the need for a global response to the COVID-19 crisis and the action required to build a better future of work.

The Conference adopted the report of its Committee on the Application of Standards (CAS), which adopted conclusions on the application of specific ILO Conventions in 19 countries. It included Belarus, El Salvador and Zimbabwe in special paragraphs identifying particularly serious problems in the application of standards. It agreed on the importance of promoting employment and decent work in a rapidly changing world of work, stressing the need for governments, in consultation with employers' and workers' organizations and stakeholders to develop, implement, monitor and review policies and programmes rooted in International Labour Standards.

A discussion on Social Protection focused on the impact of COVID-19 and on the rapid changes occurring in the world of work. Delegates adopted conclusions that outlined a framework for urgent action towards universal, adequate, comprehensive and sustainable social protection systems that are adapted to developments in the world of work.

The actions included measures to strengthen national social protection policies, close financing gaps, strengthen governance and adapt social protection systems in the aftermath of the crisis and in the context of the future of work.

Delegates adopted an emergency resolution on Myanmar , which called for the restoration of democracy, the reestablishment of civilian rule, the end to arbitrary detentions and violations of human rights, and the restoration of fundamental principles and rights at work. It called on the ILO Governing Body to monitor the situation in Myanmar and follow up on the implementation of the resolution.

Delegates also voted to adopt the ILO Programme and Budget for the 2022-23 biennium . In addition, they agreed to abrogate or withdraw 29 outdated international labour instruments.

Closing this segment of the ILC, the ILO Director-General, Guy Ryder, expressed his satisfaction at the results obtained during what he described as a 'remarkable' Conference, guaranteeing the institutional and business continuity of the Organization.

"What has been done over the last few weeks places our Organization where it needs to be. It equips our Organization to rise to the challenges of this most difficult moment in the world of work. It's an expression of how many governments, workers and employers look to us for leadership and action."

Nearly 4,500 delegates took part in the virtual ILC, including 171 ministers and vice-ministers and high-level representatives from workers and employers, from 181 ILO Member States.

The second segment of the Conference will take place from 25 November to 11 December this year, with an agenda that includes thematic discussions on inequalities and the world of work, as well as skills and life-long learning.