Haiti Leaders Asking Authorities To Secure Airports And Bus Stations As Coronavirus Death Toll Going Up
According to reports from local media like Bon Déjeuner! Radio (BDR! Live), VOA, and Radio Television Caraibes, the opposition leaders, health leaders, and other political leaders across Haiti are asking the Haitian Government officials and other agencies officials across Haiti to keep their eyes on the tourists from the U.S. and other countries who are entering the country due to Coronavirus fear as death are growing overseas. The opposition leaders and other political leaders across Haiti are afraid that the Coronavirus hit Haiti when the country doesn't have good hospitals and types of equipment to solve the problem. That virus is from China and it is reportedly in the Dominican Republic now, so this is why the leaders in Haiti are making sure that the virus stays overseas because Haitian authorities are not ready for cases in a poor country like Haiti. Unfortunately, President Jovenel Moise and the new Prime Minister Jouthe Joseph are quiet about how to secure the security and the safety of Haiti Citizens.
"It's sad that the Coronavirus is already in the Dominican Republic, and I hope the Dominican Republic leaders do their best to protect their Citizens like we are doing our best to protect our Citizens in Haiti.", said Mr. Werley Nortreus and other political leaders across Haiti.
As the virus is growing overseas, even the employees at the government-run, General Hospital in Haiti's capital, Port-au-Prince, fear the day when the first coronavirus patient checks in.
Dr. Jacques Mackenzie told VOA that no measures have been taken to protect the staff at the nation's largest health facility if Coronavirus hit the country.
"It's sad to say this but the hospital receives a lot of patients daily and we are not — I repeat — we are not ready, as far as I know, to diagnose a person who has the coronavirus," he said, adding that they don't even have the test to determine if someone is infected.
According to reports, the Dominican Republic health officials are now reporting five cases, including a 56-year-old Dominican woman who lives in Italy, and a 12-year-old who recently returned from a European vacation with his family. Both are in quarantine at home. There are now a total of 15 confirmed COVID-19 cases in the Caribbean, and that's why Haiti leaders are making sure that Haiti stays clean without Coronavirus in the country.
"I am calling the Government officials and other agencies officials to keep their eyes on the tourists from the U.S. and other countries entering the country to make sure that they are not infected because Haiti is not ready for this mess.", said Mr. Werley Nortreus, a political leader and founder of Vanyan Sòlda Ayiti and A New Haiti Before 2045 (ANHB 2045).
The number of people in the Caribbean who have contracted the novel coronavirus continues to grow with the Pan American Health Organization confirming Friday an additional positive case in the Dominican Republic and eight new ones in the French overseas territories, bringing the total to 12.
"The diagnosis is biological so the laboratory has to confirm the diagnosis. We don't have the test. We, the medical personnel, have not received any instructions at all with regards to detecting coronavirus cases, nor how to protect ourselves. We are seeing (in the news) all the equipment other countries have to deal with the coronavirus, their doctors, their technicians are well equipped. We, on the other hand, have never received anything that would allow us to face the possible arrival of coronavirus in the country.", said health officials and Doctors in Haiti.
French Guiana is reporting five cases of COVID-19 while Martinique confirmed two cases. The cases are in addition to three previous cases — two in St. Martin and one in Saint Barthelemy — that had been previously reported along with a previously confirmed case in the Dominican Republic. No information was released on whether any of the 12 patients have died.
As the Coronavirus death toll going up in Asia countries, Italy, the United States, and others, some leaders in Haiti, including Mr. Werley Nortreus are making sure there are no Coronavirus cases in Haiti and the Caribbean.
How to Ace a Research Paper in 7 Easy Steps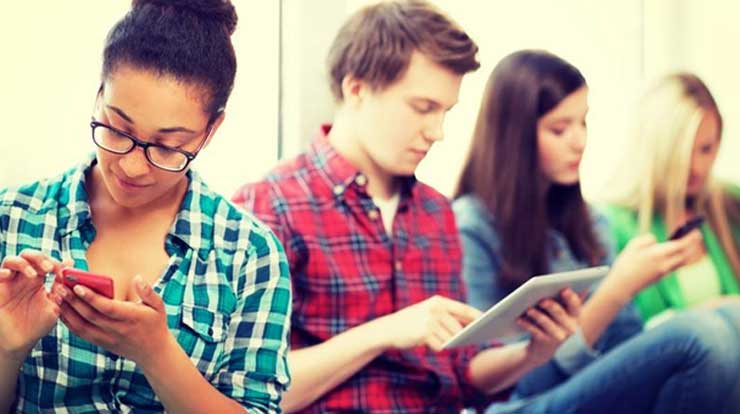 Writing as many words as you possibly can on the given topic might not be the best way to write a good research paper. These are the basic steps that will help you avoid procrastination and ace your research paper.
1 – Study the Instructions
It may seem obvious, but making sure you understand the instructions will save you much time. Read through the task and, if needed, ask your professor for clarifications.
2 – Choose the Topic
The key to success is to write about something you are genuinely interested in. After reading through the professor's instructions, use what initially comes to mind to define several topics that might interest you. A surface search on academic platforms such as Google Scholar will help you understand what topic has enough well-prepared sources. If one of the topics is underrepresented in open sources, and you have a five-page assignment due in two days, you better opt for an easier one.
3 – Make a Draft of All Your Ideas
What helps many students is to transfer all their ideas and thoughts onto the paper by drawing a mind map. It is helpful to include the questions that come to mind straight away so that you could pay attention to certain aspects while doing research. If the topic of your choice is too complicated to come up with ideas for a draft mind map, just put the keywords there. A mind map can help you visualize how your research paper will look later on and prepares you for the next step – researching and outlining.
4 – Research
Take your time to look for all the articles and books that should be integrated into your paper. This stage may take more time than the others, but it will help you assess the topic and develop proper argumentation. While checking for online libraries and archives, make sure to download all of the articles or, if they're only available online, save the links so that you could use them at any moment later. If your research was sufficient, you should feel that you have enough information to outline and edit the paper.
5 – Outline
After in-depth research, you may feel the urge to start writing immediately. We assure you that outlining is NOT a waste of time. To address the topic, you will have to unfold your arguments logically. The outline of your paper will serve as a framework for your ideas. If correctly thought out, an outline will help avoid getting off-topic. An outline is the backbone of your research paper on which you will be stringing your statements and arguments.
Begin with a basic outline of your paper before adding the supporting evidence. Then, you can start adding information from the sources you found earlier (don't forget to mention page numbers so that you could come back and reread the passage at any moment), as well as supporting arguments. A solid outline should not be perfect, but it has to structure your future piece.
Suppose you find it difficult to structure your ideas. In that case, you can collect everything you have in one document and resort to professional writers' help on such platforms as PaperWritingService.
6 – Write
Stick to your outline while writing. No matter how great is the temptation to write wordy explanations, be clear and concise. Always use evidence to support your statements. That will prevent you from writing nonsense.
Concluding your paper, begin with describing what your essay has covered and state your main arguments. Define how you supported your arguments and what your conclusion and contribution are.
7 – Format and Revise
Make sure you know all of the requirements of the citation style you are supposed to use. For your convenience, create a template from one of your past works that were properly cited and checked by the professor. Delete all content from this template. Leave headlines explaining what should be written in every place (headline, running head, name, etc.) Each time you start a new assignment, make a copy of the template and fill it in with new content. After you are done with adding text, select all of it and make sure that font, spacing, alignment, etc., is the same everywhere and corresponds to your citation style.
As for revision, it is recommended to come back to your work in a day or at least in a couple of hours so that you could take a fresh look at your piece. You will spot small mistakes and possible inconsistencies at this stage and make sure that your text flows nicely. If you have an opportunity to send your research paper to your friend or mentor, go ahead.
Congratulations, you made it to the end of this guide and, hopefully, your research paper!
New manual helps countries measure inflation by tracking prices of goods and services
On behalf of the Intersecretariat Working Group on Price Statistics, of which UNECE is a member, IMF has released the Consumer Price Index Manual: Concepts and Methods. The Manual was endorsed earlier this year by the United Nations Statistical Commission as an international statistical standard.
The Consumer Price Index, or CPI, is a key indicator in most countries. It looks at the prices of goods and services typically consumed by households, such as food, transport, clothing, health care and household items, and how these change over time. By calculating how much a household would need to spend to keep its consumption at the same level over time, the CPI tells us how prices are changing in comparable, real-world terms. The CPI is widely used both as a general measure of inflation and for indexation of wages, pensions, social security transfers and various types of contracts.
The Manual provides recommendation to countries on compiling CPIs based on internationally-agreed methods and practices. It draws upon a wide range of experience and expertise to describe methods and data sources for countries to improve the quality and international comparability of their CPIs.
The Manual replaces the earlier 2004 CPI Manual and is the result of nearly six years of intensive work. It gives up-to-date guidance based on new research and developments in methods and practices since 2004. The Manual offers more extensive recommendations on the use of electronic data sources and on measuring the price developments of goods and services purchased online.
The manual was updated by a Technical Expert Group and the Intersecretariat Working Group comprising Eurostat, ILO, IMF, OECD, UNECE and the World Bank. The 2020 Manual is available at https://www.unece.org/stats/prices.html
Oil and Gas Industry commits to new framework to monitor, report and reduce methane emissions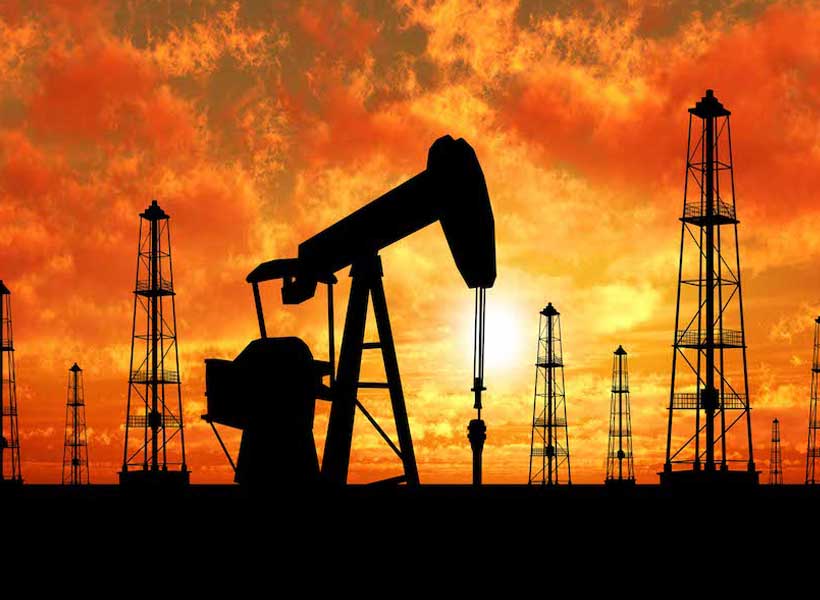 In a move that will help tackle one of the biggest and most solvable contributors to the climate crisis, major players in the oil and gas industry agreed today to report methane emissions with a new, much higher level of transparency.
"To win the Race to Net Zero Emissions, we need everyone on board. We need ambitious action from the Oil & Gas Industry. UNEP is committed to supporting efforts that reduce methane emissions, and we recognize the leadership of companies that have joined such an ambitious methane reporting framework," said Inger Andersen, Executive Director of UNEP. "We look forward to seeing actions that turn commitments into actual emissions reduction".
Methane released directly into the atmosphere is a highly potent greenhouse gas, with more than 80 times the warming power of carbon dioxide over a 20-year period. Actions to cut methane emissions can yield a near-term reduction in the rate of warming, complementing efforts to decarbonize the world's energy and transport systems while also delivering air quality benefits.
Kadri Simson, EU Energy Commissioner, said "I am very happy to see the energy industry taking immediate action on methane emissions. A clear commitment to measure and monitor emissions is an important first step for significantly reducing them and I am proud of what we have achieved together. Today's signature is the first deliverable under the Commission's recent methane strategy.There are many more steps to take to cut emissions along the entire value chain and I hope to work closely with all – European and international – partners to reach this goal."
The Oil and Gas Methane Partnership (OGMP) is a Climate and Clean Air Coalition (CCAC) initiative led by the UN Environment Programme (UNEP), the European Commission (EC), and the Environmental Defense Fund (EDF). Already 62 companies with assets on five continents representing 30 per cent of the world's oil and gas production have joined the partnership. The new OGMP2.0 framework is the new gold standard reporting framework that will improve the reporting accuracy and transparency of anthropogenic methane emissions in the oil and gas sector.
"Thanks to the 62 companies for committing to measure, report and reduce pollution from their core operations and joint ventures. This will be the basis for robust standards in Europe, and beyond, that ensure the oil industry takes the practical actions urgently needed for our climate," said Fred Krupp, President of the Environmental Defense Fund.
Oil and Gas Methane Partnership 2.0
At the core of the effort is a comprehensive measurement-based methane-reporting framework that will make it easier for officials, investors and the public to accurately track and compare performance across companies in ways that have not been possible to this point.
"Reducing methane emissions is a crucial effort in the industry's decarbonization pathway. As a factor on which we can have an immediate and concrete positive impact, OGMP 2.0 offers an internationally recognized blueprint to companies across our industry willing to make improvements in their emission reductions in all phases of the value chain. We look forward to continue working with all partners involved, as only through collaboration with international organizations, civil society and governments we can deliver on our common goals," said Claudio Descalzi, Chief Executive Officer of ENI.
As stipulated in the EU methane strategy, the European Commission is planning to elaborate a legislative proposal on compulsory measurement, reporting, and verification for all energy-related methane emissions, building on the OGMP 2.0 framework
Crucially, the OGMP 2.0 includes not only a company's own operations, but also the many joint ventures responsible for a substantial share of their production. The OGMP 2.0 framework applies to the full oil and gas value chain, not only upstream production, but also midstream transportation and downstream processing and refining – areas with substantial emissions potential that are often left out of reporting today.
The goal is to enable the oil and gas industry to realize deep reductions in methane emissions over the next decade in a way that is transparent to civil society and governments.
"Reducing methane emissions is critical for natural gas to play a role in the energy transition and this new partnership will foster the sharing of industry best practices, particularly on non-operated assets, and improve monitoring" said Patrick Pouyanné, Chairman & CEO of Total. "This is a new step in the fight against methane emissions and our industry is deeply committed to the success of this initiative."
In order to support the realization of global climate targets, OGMP 2.0 aims to deliver a 45 per cent reduction in the industry's methane emissions by 2025, and a 60-75 per cent reduction by 2030.
Cost-effective solutions
According to the International Energy Agency (IEA), roughly three-quarters of methane emissions could be reduced with the technology that exists today, and close to half at zero net cost. Reducing methane emissions from the energy sector by 90% would shave two tenths of a degree Celsius from the forecasted rise in the planet's average temperature by 2050.
Reducing fossil methane emissions by 75 per cent can prevent up to 6 gigatonnes of carbon dioxide equivalent emissions annually – almost ten per cent of the planet's 2019 greenhouse gas emissions, including land-use change.
New observatory in the works
UNEP and the European Commission are also finalizing plans to set up an independent International Methane Emissions Observatory (IMEO). IMEO will aggregate and analyse multiple methane emissions data streams, including data reported by OGMP member companies, to accelerate reductions in methane emissions globally. By assisting industry and governments globally in addressing uncertainty related to reported emissions, the Observatory will improve the consistency and credibility of methane emissions data and accelerate mitigation actions.