EU paves the way for a stronger, more ambitious partnership with Africa
The European Commission and the High Representative for Foreign Affairs and Security Policy today proposed the basis for a new strategy with Africa. The communication sets out proposals to intensify cooperation through partnerships in five key areas: green transition; digital transformation; sustainable growth and jobs; peace and governance; and migration and mobility. Based on this document, Europe will engage discussions with African partners towards a new joint strategy to be endorsed at the European Union – African Union Summit in October 2020.
European Commission President, Ursula von der Leyen, said: "Today's Strategy with Africa is the roadmap to move forward and bring our partnership to the next level. Africa is the European Union's natural partner and neighbour. Together we can build a more prosperous, more peaceful and more sustainable future for all."
High Representative for Foreign Affairs and Security Policy/Vice-President of the European Commission for a stronger Europe in the World, Josep Borrell, said: "A part of Europe's future is at stake in Africa. To face our common challenges, we need a strong Africa, and Africa needs a strong Europe. There is everything to gain from reinforcing our already very strong partnership in areas such as peace and stability, poverty and inequalities, terrorism and extremism. Both our continents need each other to strengthen themselves, to strengthen each other, and to achieve a common ambition: a better world based on a rules-based international order."
The European Commissioner for International Partnerships, Jutta Urpilainen, commented: "With the proposed five partnerships, built around our shared interests and values, Africa and Europe will together lead on the green and digital transformation, as well as promote sustainable investment and jobs. My key priority now is to ensure that the Strategy with Africa is owned by the youth and women, as it responds to their aspirations."
The renewed cooperation on the partnerships around the five areas proposed today will build on an ongoing dialogue with African partners, which will be taken forward ahead of the next EU-AU Summit in Brussels in October 2020 in view of defining joint strategic priorities for the years to come.
The proposals set out build on a growing momentum in EU-Africa relations. With the 6th Summit between the African Union and the EU and the conclusion of the negotiations of the new partnership agreement between the EU and the African, Caribbean and Pacific group of States, 2020 will be a pivotal year in living up to our ambition of an even stronger partnership with Africa, our natural partner.
The partnership should be based on clear understanding of our respective and mutual interests and responsibilities.
The Communication proposes that the EU partners with Africa on the following actions:
Maximise the benefits of the green transition and minimise threats to the environment in full compliance with the Paris Agreement
Boost the continent's digital transformation
Substantially increase environmentally, socially and financially sustainable investments that are resilient to the impacts of climate change; promote investment opportunities by scaling up the use of innovative financing mechanismsand boost regional and continental economic integration, particularly through the African Continental Free Trade Agreement
Attract investors by supporting African states in adopting policies and regulatory reforms that improve the business environment and investment climate, including a level-playing field for business
Rapidly enhance learning, knowledge and skills, research and innovation capacities, particularly for women and youth, protecting and improving social rights, and eradicating child labour
Adapt and deepen EU support to African peace efforts through a more structured and strategic form of cooperation, with a particular focus on regions where vulnerabilities are the highest
Integrating good governance, democracy, human rights, the rule of law and gender equality in action and cooperation
Secure resilience by linking humanitarian, development, peace and security interventions at all stages of the cycle of conflicts and crises
Ensure balanced, coherent and comprehensive partnerships on migration and mobility
Strengthen the international rules-based order and the multilateral system, with the United Nations at its core
Background
On 27 February 2020, the European Commission and African Union Commission met for the 10th 'Commission to Commission' meeting in Addis Ababa,where thefuture cooperation in the fields set out above was discussed. In May, the AU-EU Ministerial Meeting of Ministers for Foreign Affairs of both continents will be another important opportunity to consult African partners.
The proposals also build on the commitments taken at the 5th African Union-European Union Summit in Abidjan. Progress achieved since then includes the launch in 2018 of the Africa-Europe Alliance for Sustainable Investment and Jobs, calling for strengthened economic and trade relations, through sustainable investment and job creation. The conclusion of the AU-EU Memorandum of Understanding in 2018 on Peace, Security and Governance was also an important landmark, deepening cooperation in these areas
In Afghanistan, women take their lives out of desperation
The situation for women is so desperate in Afghanistan that they are committing suicide at a rate of one or two every day, the Human Rights Council has heard.
It comes as the top UN rights forum in Geneva agreed to Member States' request for a rare Urgent Debate on the issue this Friday.
Addressing the Council, Fawzia Koofi, former deputy speaker of the Afghan Parliament, said lack of opportunity and ailing mental health, was taking a terrible toll: "Every day there is at least one or two women who commit suicide for the lack of opportunity, for the mental health, for the pressure they receive.
"The fact that girls as young as nine years old are being sold, not only because of economic pressure, but because of the fact that there is no hope for them, for their family, it is not normal."
Bachelet highlights 'progressive exclusion'
Echoing widespread international concern for ordinary Afghans, UN human rights chief Michelle Bachelet condemned the massive unemployment of women, the restrictions placed on the way they dress, and their access on basic services.
Women-owned and operated businesses have been shut down, Ms. Bachelet added, saying that 1.2 million girls no longer have access to secondary education, in line with a decision by the de facto authorities who took power in August 2021.
"The de facto authorities I met with during my visit in March this year, said they would honour their human rights obligations as far as [being] in line with Sharia law.
"Yet despite these assurances, we are witnessing the progressive exclusion of women and girls from the public sphere and their institutionalised, systematic oppression".
Ms. Bachelet encouraged the re-establishment of an independent mechanism to receive complaints from the public and protect victims of gender-based violence.
"Beyond being right, it is also a matter of practical necessity", said the High Commissioner. "Amid the economic crisis, women's contribution to economic activity is indispensable, which itself requires access to education, and freedom of movement and from violence".
Women made 'invisible'
Also speaking at the Human Rights Council, its Special Rapporteur for Human Rights in Afghanistan, Richard Bennett, described a chilling attempt by the Taliban to make women "invisible, by excluding them almost entirely from society".]
As an example of the de facto authorities' intentions to impose "absolute gender discrimination", the independent rights expert also noted that women are now represented by men at Kabul's Loya Jirga, or grand assembly of religious scholars and elders.
Such measures contravene Afghanistan's obligations under numerous human rights treaties to which it is a State party, Mr. Bennett insisted before adding that the situation for women "massively diminish(ed) women's lives, deliberately attack women and girls' autonomy, freedom and dignity, and create a culture of impunity for domestic violence, child marriage and sale and trafficking of girls, to name but a few of the consequences".
Promises broken
Despite public assurances from the Taliban to respect women and girls' rights, they are reinstituting step by step the discrimination against women and girls. Said Ms. Koofi, a former member of the peace negotiation team with the Taliban said that the fundamentalists "obviously have not kept their promises of what they were telling us during the negotiations, in terms of their respect for Islamic rights for women".
Ms. Koofi added that "in fact, what they do is in contradiction to Islam. Our beautiful religion starts with reading. But today, Taliban under the name of the same religion, deprive 55 percent of the society from going to school".
Afghanistan's response
For Nasir Andisha, Ambassador and Permanent Representative of Afghanistan to the UN in Geneva, "the situation of women and girls in Afghanistan demands nothing less than a robust monitoring mechanism to collect, consolidate, and analyse evidence of violations, to document and verify information, to identify those responsible to promote accountability and remedies for victims, and to make recommendations for effective prevention for future violations".
A draft resolution on the situation of women and girls in Afghanistan is being negotiated at the Human Rights Council and will be considered on 7 July.
Safer roads, a global development challenge for all
Every 24 seconds someone is killed in traffic, making safety on the world's roads a global development challenge for all societies, especially for the most vulnerable, a senior UN official has said, ahead of the first ever High-level General Assembly Meeting on Improving Road Safety.
Nneka Henry, who heads the United Nations Road Safety Fund (UNRSF) Secretariat, noted that 500 children die in crashes every day, and that of the older population, women are 17 times more likely to be killed during a car crash than men, even when wearing seatbelts.
Challenge for all
Despite these statistics, road safety is not just a challenge for women or for young people. It is "for each and every one of us who walk, ride, cycle or drive on our roads," Ms. Henry told Diedra Sealey, a young diplomat in the President of the General Assembly's HOPE Fellowship programme.
The interview took place ahead of the High-level Meeting of the General Assembly on Improving Road Safety, which gets underway at UN Headquarters in New York on Thursday and Friday, organized by the President of the General Assembly, Abdulla Shahid, and the World Health Organization (WHO).
Coinciding with the meeting, is the UN Road Safety Fund pledging conference. The Fund was established in 2018 with a vision to "to build a world where roads are safe for every road user, everywhere." It specially finances projects in low- and middle- income countries, where some 93 per cent of road deaths and injuries take place.
"I am here in New York to remind all 193 Member States of their commitment to the Fund's mandate and success," Ms. Henry said.
Those successes include the announcement that as of 1 July, all vehicles imported in East Africa need to be below the Euro 4/IV emission standard and no more than eight years old.
The Fund has been working with the Economic Community of West African States' 15 members, to harmonize vehicle standard resolutions.
Major benefits
"This will have major air quality and road safety benefits," Ms. Henry said about the latest announcement.
Some of the other achievements by the Fund include legislation in Azerbaijan to help emergency post-crash response, help to increase enforcement of the speed limits and other road traffic rules in Brazil and Jordan, as well as improving data collection in Cote d'Ivoire and Senegal, and training urban planners on making safer school zones in Paraguay.
Vision for the future
As part of the High-level meeting this week, UN Member States will adopt a political declaration, to lay out a "vision for the future of mobility as one that promotes health and well-being, protects the environment, and benefits all people," according to a press release.
The interconnected targets are part of the Sustainable Development Goals (SDGs) that show how road safety is also integrated into the SDGs, from allowing safer access to education, to allowing people access to groceries and reducing carbon emissions into the atmosphere.
Halving traffic deaths and injuries by 2030 is a target under the third SDG, on good health and well-being.
Rise of disinformation a symptom of 'global diseases' undermining public trust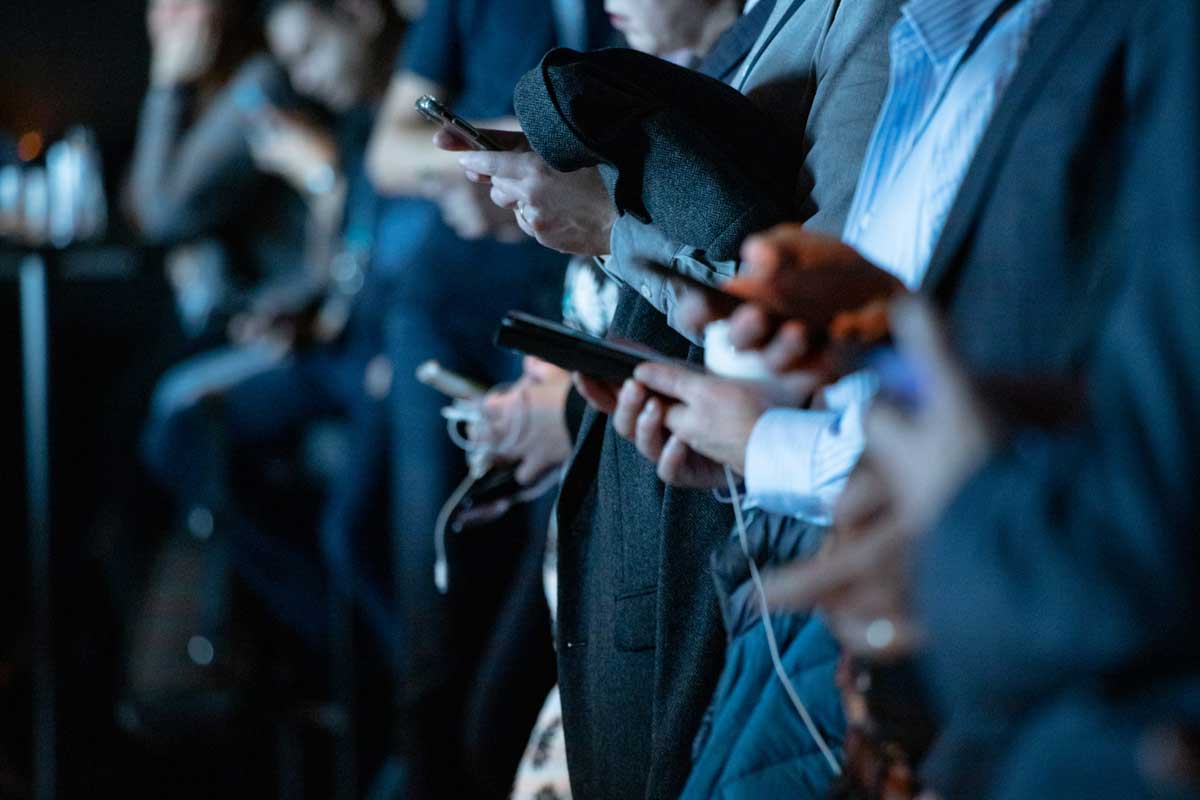 Societies everywhere are beset by "global diseases" including systemic inequality which have helped fuel a rise in disinformation, or the deliberate spreading of falsehoods, said the UN human rights chief on Tuesday, addressing the Human Rights Council in Geneva.
Michelle Bachelet said the restoration of public trust was essential, as disinformation should really be seen as a symptom of diseases such as systemic inequality, which has seen "deep-seated discrimination" flourish, along with fragile institutions, a loss of trust in effective governance, and "limited rule of law".
She said those countries impacted by inequality were now threatened with instability and frayed co-existence within society.
Flourishing amid discontent
"Disinformation spreads when people feel that their voices are not heard. It arises in contexts where political disenchantment, economic disparity or social unrest flourish", she said.
"It flourishes when civil society, journalists, human rights defenders and scientists cannot work, assemble and speak freely. When civic space is limited or closed. When the human rights to freedom of expression and access to information are threatened."
It can be fuelled by governments and public officials, potentially leading to hate crimes and violence.
But she warned governments against trying to "officially ordain what is false, and what is true, and then attach legal consequences to those determinations. Our human right to access and impart information, is not limited to only what is deemed by the State as 'accurate'".
She called for a focus on "assessing how communications are being revolutionized by technology and on unpacking who is responsible for what.
"We need to look at how best to contain the harms caused by disinformation, while addressing the underlying causes that give disinformation life and allow it to gain traction."
She said the sheer speed and volume of information circulating online, meant that it could be easily manipulated, with campaigns using automatic tools, rapidly creating a "false impressions of broad popular support for or against certain ideas, or be used to counter and marginalise dissident voices and ideas."
Organized disinformation campaigns are also being used to silence rights defenders, journalists, and minority voices, "and as a result of repeated attacks, women, minority communities and others can be deterred from participating in the public sphere."
Fighting back
The international response has to be consistent with universal rights obligations, she warned.
"When we debate the best ways to respond, we need to understand that censorship is not only an ineffective medicine – it can actually harm the patient." Freedom of expression and the right to access information are essential, she underscored.
"I therefore call on States to uphold their international obligation to promote and protect these rights, whatever the social ill they seek to mitigate. Maintaining a vibrant and pluralistic civic space will be crucial in this endeavour."
She called for policies which support independent journalism, pluralism in media, and digital literacy, which can help citizens "navigate" the online world and boost critical thinking.
"States must also ensure wide and free access to information so that it reaches all communities and constituencies…Trust can never be achieved without genuine government transparency."
Social media regulation 'insufficient'
The human rights chief said that social media businesses have transformed the way information circulates, "and they have a clear role to play."
"To start with, we must understand better how they affect our national and global debates. While platforms have taken welcome steps to enhance their own transparency, and redress channels, progress remains insufficient.
She called for independent auditing of social media companies' services and operations, and more clarity on the way advertising and personal data is being handled.
"And we need access for researchers and others to the data within companies, that can help us better understand and address disinformation."
Two steps
Ms. Bachelet told the Human Rights Council that there are two "critical needs" in the battle against rising disinformation.
"First, we need to deepen our understanding and knowledge: we need more research on how the digital sphere has transformed media and information flows; on how best to build public trust within this environment; and on how different actors can contribute to countering disinformation operations."
Secondly, she said all discussions had to be framed within human rights norms. "Shortcuts do not work here: censorship and broad content take-downs are an ineffective and dangerous response."