EU paves the way for a stronger, more ambitious partnership with Africa
The European Commission and the High Representative for Foreign Affairs and Security Policy today proposed the basis for a new strategy with Africa. The communication sets out proposals to intensify cooperation through partnerships in five key areas: green transition; digital transformation; sustainable growth and jobs; peace and governance; and migration and mobility. Based on this document, Europe will engage discussions with African partners towards a new joint strategy to be endorsed at the European Union – African Union Summit in October 2020.
European Commission President, Ursula von der Leyen, said: "Today's Strategy with Africa is the roadmap to move forward and bring our partnership to the next level. Africa is the European Union's natural partner and neighbour. Together we can build a more prosperous, more peaceful and more sustainable future for all."
High Representative for Foreign Affairs and Security Policy/Vice-President of the European Commission for a stronger Europe in the World, Josep Borrell, said: "A part of Europe's future is at stake in Africa. To face our common challenges, we need a strong Africa, and Africa needs a strong Europe. There is everything to gain from reinforcing our already very strong partnership in areas such as peace and stability, poverty and inequalities, terrorism and extremism. Both our continents need each other to strengthen themselves, to strengthen each other, and to achieve a common ambition: a better world based on a rules-based international order."
The European Commissioner for International Partnerships, Jutta Urpilainen, commented: "With the proposed five partnerships, built around our shared interests and values, Africa and Europe will together lead on the green and digital transformation, as well as promote sustainable investment and jobs. My key priority now is to ensure that the Strategy with Africa is owned by the youth and women, as it responds to their aspirations."
The renewed cooperation on the partnerships around the five areas proposed today will build on an ongoing dialogue with African partners, which will be taken forward ahead of the next EU-AU Summit in Brussels in October 2020 in view of defining joint strategic priorities for the years to come.
The proposals set out build on a growing momentum in EU-Africa relations. With the 6th Summit between the African Union and the EU and the conclusion of the negotiations of the new partnership agreement between the EU and the African, Caribbean and Pacific group of States, 2020 will be a pivotal year in living up to our ambition of an even stronger partnership with Africa, our natural partner.
The partnership should be based on clear understanding of our respective and mutual interests and responsibilities.
The Communication proposes that the EU partners with Africa on the following actions:
Maximise the benefits of the green transition and minimise threats to the environment in full compliance with the Paris Agreement
Boost the continent's digital transformation
Substantially increase environmentally, socially and financially sustainable investments that are resilient to the impacts of climate change; promote investment opportunities by scaling up the use of innovative financing mechanismsand boost regional and continental economic integration, particularly through the African Continental Free Trade Agreement
Attract investors by supporting African states in adopting policies and regulatory reforms that improve the business environment and investment climate, including a level-playing field for business
Rapidly enhance learning, knowledge and skills, research and innovation capacities, particularly for women and youth, protecting and improving social rights, and eradicating child labour
Adapt and deepen EU support to African peace efforts through a more structured and strategic form of cooperation, with a particular focus on regions where vulnerabilities are the highest
Integrating good governance, democracy, human rights, the rule of law and gender equality in action and cooperation
Secure resilience by linking humanitarian, development, peace and security interventions at all stages of the cycle of conflicts and crises
Ensure balanced, coherent and comprehensive partnerships on migration and mobility
Strengthen the international rules-based order and the multilateral system, with the United Nations at its core
Background
On 27 February 2020, the European Commission and African Union Commission met for the 10th 'Commission to Commission' meeting in Addis Ababa,where thefuture cooperation in the fields set out above was discussed. In May, the AU-EU Ministerial Meeting of Ministers for Foreign Affairs of both continents will be another important opportunity to consult African partners.
The proposals also build on the commitments taken at the 5th African Union-European Union Summit in Abidjan. Progress achieved since then includes the launch in 2018 of the Africa-Europe Alliance for Sustainable Investment and Jobs, calling for strengthened economic and trade relations, through sustainable investment and job creation. The conclusion of the AU-EU Memorandum of Understanding in 2018 on Peace, Security and Governance was also an important landmark, deepening cooperation in these areas
Larry Johnson: The aftermath of Bakhmut and why the CIA is in trouble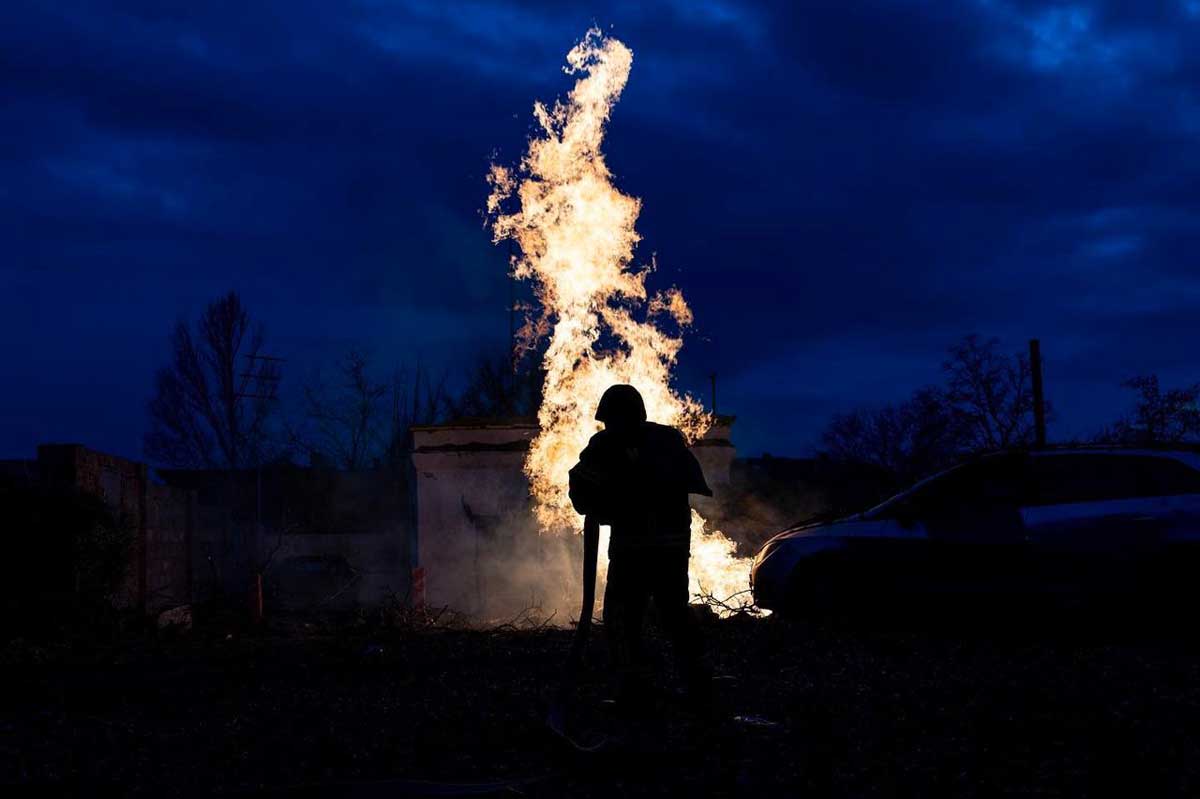 The West is desperate to avoid having any meaningful discussion or review of the Battle of Bakhmut because it was such a massive loss. Think about it — a small "private" paramilitary force backed by former Chef with no military experience, forced Ukraine's NATO-trained and supplied Army to retreat, notes Larry C. Johnson, a veteran of the CIA and the State Department's Office of Counter Terrorism.
This is a very important point. Conventional military doctrine stipulates that an army attacking an entrenched force will need at least three times more soldiers than the defending force. Looks like Russia is very unconventional.
The Wagner Group's 50,000 fighters defeated a Ukrainian force that employed over 120,000 troops, inflicting 70% casualties on the Ukrainians. Russia is writing new chapters for military academies and war colleges on how to attack and defeat a numerically superior force entrenched in fortifications.
Russia was not fighting Afghan shepherds or Iraqi tribesmen armed with AK-47s. It faced off with a NATO proxy force, equipped with modern weaponry, and beat it.
…Even more, I chatted with a retired CIA buddy who filled me in on the personnel disaster that is transforming the CIA into a fully woke institution. Thirty years ago an aspiring employee had to pass a polygraph and had to be drug free. Prior use of marijuana or other recreational drugs could be a show stopper. That was then. Now?
The CIA only asks if the applicant has smoked pot or taken other illicit drugs in the year prior to applying to the Agency. I would not be surprised to learn that once a former drug user is brought on board that there is no obstacle for him or her to continue to indulge the guilty pleasure of getting buzzed (hopefully while not at work).
More disturbing is the current hiring practice — in a recent class for new analysts, 92% of the new hires came from one State. If you guessed Alabama or Virginia you would be wrong. 92% of the analysts hail from one of the most liberal states in the United States. The Agency hiring standard is welcoming the Woke crowd and eschewing men and women who profess traditional values. If you hold Conservative values you need not apply. You probably will not be hired.
I have written previously about the pressure CIA managers face when they write the yearly evaluation on their employees, which plays a key role in determining who gets promoted. If an employee is a minority or openly homosexual or transgender and does not get promoted the manager is required to write an explanation why he or she did not promote said person.
Guess what happens? People get promoted because of their social justice status rather than the quality of their work. Is it any wonder that the quality of the CIA analytical product is succumbing to political pressure, writes Larry C. Johnson.
The Russian Defence Ministry:
– This morning, the Kiev regime has launched a terrorist drone attack on the city of Moscow. Eight aircraft-type drones were employed in the attack, informs Russian MoD.
– All enemy drones were downed.
– Three of them were suppressed by electronic warfare, lost control, and deviated from the intended targets.
– Five more UAVs were shot down by the Pantsir-S SAM system in Moscow region.
TASS has gathered the main facts about the incident
– Moscow and the Moscow Region were attacked by drones early on Tuesday morning, TASS informs.
– Several buildings sustained minor damage, Moscow Mayor Sergey Sobyanin said.
– According to the authorities, there were no casualties and emergency services are continuing to work at the scene.
Initial reports
– Early on Tuesday morning, Russia's Emergencies Ministry told TASS that ministry staff were investigating an incident in the Moscow suburbs, in which windows in a high-rise apartment building had been blown out. Fire and rescue units arrived at the scene. There were no signs of fire. According to eyewitnesses, the sound of an explosion was heard at the time of the incident.
– Emergency services told TASS that drone-like fragments were found around the house. The windows of apartments on three floors were shattered.
– It later became known that law enforcement personnel were verifying information about explosions in two other multi-story apartment buildings in the west and southwest of Moscow. There were also broken windows in some apartments.
Reaction of authorities
– Sobyanin confirmed the drone attack on Tuesday morning. As a result, according to him, several buildings sustained minor damage.
– According to the mayor, there are no casualties in the capital and all of the city's emergency services are working at the scene.
– Emergency services evacuated the residents of two apartment buildings damaged by the drones. Once all necessary work is completed, the residents will be able to return to their homes. "According to information from municipal medical services, at this time, none of the residents of the buildings damaged by UAVs [unmanned aerial vehicles] have been seriously injured. Two individuals requested medical aid. Nobody had to be hospitalized and the necessary help was provided on site. Also, the emergency services and several ambulance crews continue to work at the sites of incidents," the mayor wrote.
– Several drones were shot down as they approached the capital, Moscow Region Governor Andrey Vorobyov said.
Situation now
– Domodedovo, Vnukovo and Zhukovsky airports are operating as usual, representatives of two of the airports told TASS.
Hiroshima G7 summit: rhetoric and reality
G7, however powerful it still is in the global system, is no longer in the same dominant position as before, recognised years ago with the decision to form the G20 where other major world economies are also represented, insists Kanwal Sibal, a former Indian Foreign Secretary and India's Ambassador to Turkey, Egypt, France and Russia.
The Hiroshima G7 summit communiqué exposes the gap between principle and practice and between rhetoric and reality. Choosing Hiroshima as the venue of the summit sent a confusing message. Hiroshima was the victim (along with Nagasaki) of the only time a nuclear weapon was used in war, and that too against a civilian population. Hiroshima should then have been the platform to explore peace everywhere and, in particular, prevent the escalation of any conflict with a nuclear dimension.
If holding the summit at Hiroshima was to send a message of peace, that goal was not served by inviting President Volodymyr Zelenskyy to the summit to demonstrate G7 support for him by way of supply of arms and finance to continue boosting his capacity to fight militarily with the ambition to wrest back the regions annexed by Russia. No peace initiative surfaced from the summit.
On the contrary, the G7 communiqué offers support to Ukraine "for as long as it takes". This open-ended support is intended to achieve what? A partial or total military defeat of Russia? Is that realistic?
There are other ironies associated with Hiroshima as the summit venue. Hiroshima represents the only time that nuclear weapons were used in history. The leader of the country that used those weapons was the honoured guest at Hiroshima. Ironically, Japan wholeheartedly accepts nuclear protection from the same country that used nuclear weapons against it. Normally, this should have put Japan in a moral quandary, but Japan evidently prioritises security over moral sensitivities.
President Barack Obama no doubt had visited Hiroshima in 2016 when Japan hosted the G7 meeting at a very different venue, in Ise-Shima. His guest book entry at Hiroshima said: "We have known the agony of war. Let us now find the courage, together, to spread peace and pursue a world without nuclear weapons." Cryptic words that admit no guilt, suggest that the US too was a victim of war equally with Japan, and end with a meaningless homily on a nuclear-weapon-free world. In 2016 President Obama actually authorised a nuclear modernisation programme costing $1 trillion over 30 years.
President Joe Biden laid a wreath at the bombing site but did not apologise for the use of nuclear weapons.
Many aspects of the G7 statement do not bear scrutiny. It says that its work is rooted in international partnership, whereas in key areas it does not appear to be so.
The G7 intends to continue supporting Ukraine without let irrespective of the consequences of this European conflict for the interests of developing countries.
Does the decision to "intensify military support to Ukraine to increase costs for Russia" promote either the claimed wider partnership objectives or multilateralism, when most countries are opposed to sanctions on Russia because of serious secondary consequences for them? If "Russia's brutal war represents a threat to the whole world", the answer should be to search for a global consensus on finding a route to dialogue and peace rather than put all the emphasis on condemnation of Russia and a military solution.
The G7 joint statement speaks of economic resilience and economic security, diversifying and de-risking of supply chains instead of decoupling, which is an acknowledgement of the impracticality of decoupling their economies from China. The drawing back from the decoupling rhetoric gives space not only to US interests but those of Europe and Japan to maintain their vital economic ties with China. The usual references to free and open Indo-Pacific and opposition to unilateral attempts to change the status quo by force or coercion is directed at China's threats to Taiwan in particular.
The short point is that the G7, however powerful it still is in the global system, is no longer in the same dominant position as before, recognised years ago with the decision to form the G20 where other major world economies are also represented. The G20, which includes both China and Russia, is, unfortunately, not any longer in a position to develop the required consensus on vital global economic and financial matters.
The agendas of the G7 and the G20 are no longer shared in vital respects, given the deep divide that has arisen between the US and Europe on one side and China and Russia on the other on political, economic, financial and security issues, with countries of the Global South, too, having their own priorities.
Some headline agenda items may be shared by the G7 and the G20 but cooperation to achieve the broad objectives is not feasible when the two sides treat each other as adversaries, the political atmosphere has become fraught, global supply chains have been disrupted, globalisation is being reversed, finance has been weaponised, diluting the hegemony of the US dollar has become an objective, the re-militarisation of key countries is afoot, alliances are being strengthened or formed, and all such negative developments.