Can renewables give climate-displaced women in Bangladesh a new beginning?
It is nightfall in the village of Char Baghutia in Manikganj district in central Bangladesh. Twenty-seven-year-old Miriam is hunched over a rickety old sewing machine, under a single incandescent lamp, with one hand over the cloth and the other rocking her one-year-old baby to sleep. Her husband, a day labourer, is miles away in Dhaka. Propped against the back wall of this one-room dwelling that the family rents, are a number of appliances—an old TV, a small refrigerator, all gathering dust. Currently, there is neither steady nor affordable electricity to run these appliances, but she keeps them anyway, hoping they come to use some day.
Tough choices, resilient lives
In the last decade, Miriam has moved many homes. Being part of a traditional fishing community, the family lived for many generations on the banks of the river Padma. But as the risk of climate change grew, with constant flooding, significant sections of the banks started eroding and with it, the land, lives and livelihoods that Miriam's family built. Confronted with no choice, eight years ago, with just the bare necessities, they left their home and migrated inland.
The Internal Displacement Monitoring Centre estimates that nearly 1.2 million people are expected to be displaced every year in Bangladesh due to sudden on-set climate hazards. Of this, nearly 86 per cent are displaced due to flooding. These numbers are only set to increase. Women and girls, with already limited income in these vulnerable communities, have their work cut out for them.
For Miriam and a handful of other women, this drove them towards textile factories, often working long hours for little pay and leaving their children behind. As they soon found out, with mounting family pressures to return home, this was not sustainable.
Today, while these women are armed with the skills to tailor and make clothes, sheets and other handicrafts, they do not have the infrastructure or the capital to set up small businesses in the vicinity, that can run all year round.
Tailoring renewable energy for local economies
Renewable energy offers the potential to be this missing piece of infrastructure. Though the Government of Bangladesh has implemented extensive solar electrification and energy programmes, in remote places like Manikganj, this infrastructure is not fully utilized to support marginalized communities who need it. Energy from solar minigrids here mainly goes towards electricity in residential and public buildings and powering commercial lighting and services in market spaces which are traditionally out of bounds for women.
The United Nations Environment Programme's (UNEP) EmPower project with UN Women seeks to balance the scales in this regard. By putting women at the heart of renewable energy value chains, the project aims to build climate-resilient livelihoods for vulnerable communities.
According to a recent study undertaken by UNEP and the Infrastructure Development Company Ltd in Bangladesh, looking beyond agriculture, there are a number of opportunities to use renewable energy to fortify women's livelihoods in fish and poultry farming, fish drying, mobile medical health centres, electric vehicle charging, tailoring and handicrafts, milling, livestock rearing, etc.
The study that surveyed 32 villages in six remote districts, identified 11 livelihoods running on clean energy, benefiting nearly 300 women directly. In the case of Miriam in Manikganj, the study found that one such option is investing in a clean, reliable and affordable source of energy to run motors and electrical sewing machines. This can give displaced women a second chance at running micro-garment units, from the comfort of their homes. In patriarchal societies of rural Bangladesh, the opportunity for women to earn additional income can go a long way in confronting traditional gender norms. For displaced communities, livelihoods built around solar energy like these can augment incomes coming from traditional sources.
Parimita Mohanty, Programme Management Officer, Renewable Energy, notes this could be a long-term solution for communities coping with climate-induced displacement and migration. "Grids and renewable energy infrastructure in many parts of Bangladesh are readily available, but these services need to be affordable and effective for women's livelihoods. Further, digital technologies, online marketing and financial services can help expand businesses by bringing markets straight to women's doorsteps. Not only is the energy service delivery more viable this way, but local economies grow stronger. In the long run, it will help families like Miriam's bounce back from climate shocks and give them less reasons to migrate because of scarce resources."
Providing women in vulnerable communities with diverse means of income is critical to building resilience and tackling climate change. Yet for this to happen, renewable energy service providers need to get creative about how to use surplus energy where it is needed the most and engage women, with their skills, knowledge and networks, to be part of the solution.
As for Miriam, she is hopeful. "Today, I'm only making a dress for my daughter; if there's the opportunity, tomorrow, there will be more and maybe I will teach the other girls here to sew as well!
World Bank Supports Clean and Green Power in Pakistan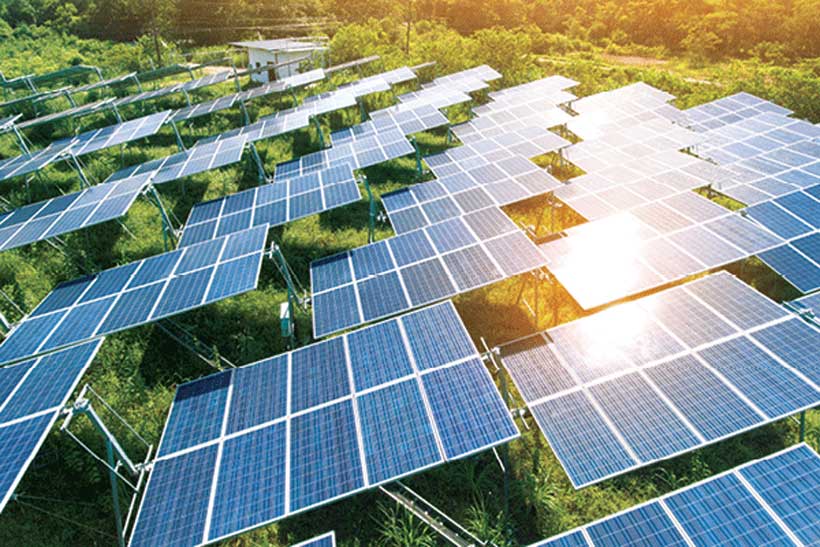 The World Bank Board of Directors today approved a $700 million additional financing to help Pakistan generate low-cost, renewable energy to provide affordable electricity supply to millions of users. This support for one of country's longer-term development priorities comes as the World Bank is also working with the federal and provincial governments to prepare and respond to the immediate challenge of the COVID-19 outbreak.
The Additional Financing for Dasu Hydropower Stage I Project willfinance the transmission line to complete the first phase of the Dasu hydropower plant that will install 2,160 MW capacity along the main Indus River. Plans for Stage II expansion will double the installed capacity to 4,320MW, making Dasu the largest hydropower plant in the country.
"Pakistan's energy sector is aiming to move away from high-cost and inefficient fossil fuels towards low-cost, renewable energy to power the national grid," said Illango Patchamuthu, World Bank Country Director for Pakistan. "Along with reforms in the tariff structure, the Dasu Hydropower Project will result in fewer imports of fossil fuels, alleviating the stress on the country's current account balance."
The project will help to lower the overall cost of energy generation in Pakistan, benefiting millions of energy users by making electricity more affordable for households and productive sectors, such as manufacturing and agriculture. The Dasu hydropower plant will provide most of its electricity during the summer months to reduce blackouts when demand is the highest. The project also contributes to the socioeconomic development of the communities in Dasu and surrounding areas of the Upper Kohistan District of Khyber Pakhtunkhwa Province.
"The Dasu hydropower plant has a low environmental footprint and is considered to be one of the best hydropower projects in the world," said Rikard Liden, Task Team Leader for the project."It will contribute to reducing Pakistan's reliance on fossil-fuels and producing clean renewable energy."
Dasu hydropower station will produce electricity at $0.03/kWh compared to Pakistan's current average cost of electricity generation of $0.08/kWh. This investment in the energy sector is an important step in Pakistan's path towards becoming an upper middle-income country by 2047, as articulated in Pakistan@100: Shaping the Future.
Project Terms
The project will be financed from the International Bank for Reconstruction and Development (IBRD), with a variable spread and 25 years maturity including a 5-year grace period.
The Investment Case for Energy Transition in Africa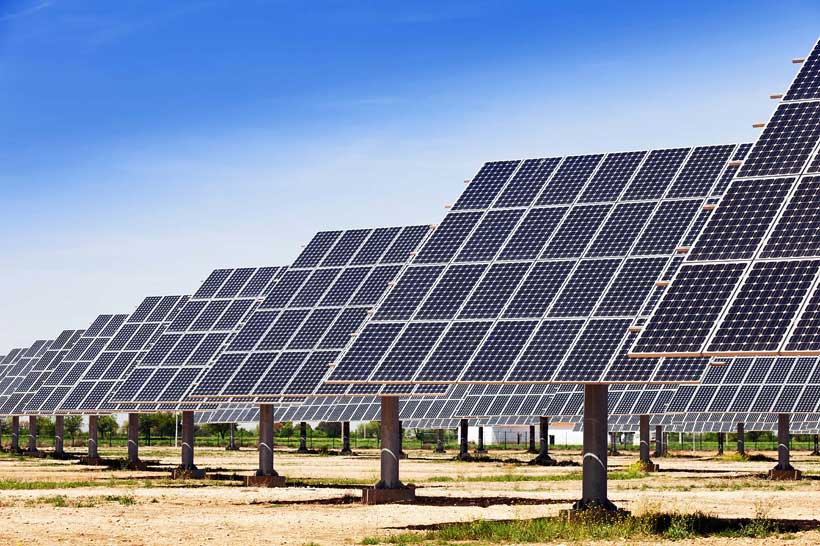 Falling technology costs have made renewable energy a cost-effective way to generate power in countries all over the world, which would drive further development and improved economy. Despite the tremendous efforts that have been deployed at national and regional levels, 580 million Africans still do not have access to modern sources of electricity. A strategic partnership between IRENA and the United Nations Development Programme (UNDP) is working to solve this challenge by unlocking the capital necessary to help Africa realise its full renewable energy and economic potentials.
IRENA's Scaling Up Renewable Energy Deployment in Africa shows that Africa has the potential to install 310 gigawatts of clean renewable power—or half the continent's total electricity generation capacity—to meet nearly a quarter of its energy needs by 2030. It is therefore crucial for Africa to step up its efforts to generate significant investments and business opportunities to boost the growth of renewable energy in the continent.
Working together, IRENA and the UNDP through its Africa Centre for Sustainable Development (ACSD) co-presented the case for unlocking the renewable energy potential in Africa through increasing investments flows, during the 12th Africa Energy Indaba in Cape Town in February 2020. IRENA estimates that Africa requires an annual investment of USD 70 billion in renewable energy projects until 2030 for clean energy transformation to take place. The clean energy access would increase energy security, create green jobs, and support key developing outcomes such as improved healthcare and education. Additionally, renewable energy deployment would curb the rising carbon emissions and enhance Africa's resilience to climate change impacts.
IRENA used the occasion of Africa Energy Indaba as an opportunity to share further insights on ways to support Africa in its energy transition journey, which includes the Climate Investment Platform (CIP) – an initiative that is now open for registrations from project developers and partners. CIP is designed to scale up climate action and catalyse the flow of capital to clean energy initiatives. The platform will add a significant value to Africa's efforts to increase the share of renewables in its energy sector, as it serves to facilitate the matchmaking of bankable projects with potential investors, as well as to enable frameworks for investment by promoting multi stakeholders dialogues to address policy and regulatory challenges.
IRENA provides other useful information on financing renewables, that can be found in the Renewable Energy Finance Briefs, as well as comprehensive, easily accessible, and practical project preparation tool to assist the development of bankable renewable energy projects.
AIIB's USD60-M Solar Investment in Oman Supports Diversified Energy Mix
The Asian Infrastructure Investment Bank's (AIIB) Board of Directors has approved a USD60-million loan to increase Oman's renewable power generation capacity and reduce the country's dependence on gas and other fossil fuels for electricity generation. This is AIIB's first nonsovereign-backed financing in the country's renewable energy sector.
The project is a 500-megawatt greenfield solar photovoltaic power plant in Ibri being developed by a special purpose company established by ACWA Power, Gulf Investment Corporation and Alternative Energy Projects Co. It is Oman's first utility-scale renewable energy project to be connected to the grid. The total project cost is approximately USD400 million.
Oman's sustained economic and population growth over the past decade has led to fast-growing electricity demand and put a strain on the existing power infrastructure. The country has one of the highest solar densities in the world, providing a great development potential for solar energy resources. Currently, almost all the installed electricity capacity in Oman is fueled by natural gas, leaving huge potential for renewable energy.
"AIIB's investment will increase the availability of Oman's renewable power generation capacity and contribute to filling the anticipated gap in peak demand," said AIIB Vice President D.J. Pandian. "The project will also help the country move toward a more balanced and environmentally sustainable energy mix to ensure long-term energy sustainability."
The project is in line with AIIB's energy sector strategy in reducing the carbon intensity of energy supply and catalyzing private capital investment in renewable energy infrastructure. AIIB's involvement will ensure the use of high environmental and social standards in the project.