Can renewables give climate-displaced women in Bangladesh a new beginning?
It is nightfall in the village of Char Baghutia in Manikganj district in central Bangladesh. Twenty-seven-year-old Miriam is hunched over a rickety old sewing machine, under a single incandescent lamp, with one hand over the cloth and the other rocking her one-year-old baby to sleep. Her husband, a day labourer, is miles away in Dhaka. Propped against the back wall of this one-room dwelling that the family rents, are a number of appliances—an old TV, a small refrigerator, all gathering dust. Currently, there is neither steady nor affordable electricity to run these appliances, but she keeps them anyway, hoping they come to use some day.
Tough choices, resilient lives
In the last decade, Miriam has moved many homes. Being part of a traditional fishing community, the family lived for many generations on the banks of the river Padma. But as the risk of climate change grew, with constant flooding, significant sections of the banks started eroding and with it, the land, lives and livelihoods that Miriam's family built. Confronted with no choice, eight years ago, with just the bare necessities, they left their home and migrated inland.
The Internal Displacement Monitoring Centre estimates that nearly 1.2 million people are expected to be displaced every year in Bangladesh due to sudden on-set climate hazards. Of this, nearly 86 per cent are displaced due to flooding. These numbers are only set to increase. Women and girls, with already limited income in these vulnerable communities, have their work cut out for them.
For Miriam and a handful of other women, this drove them towards textile factories, often working long hours for little pay and leaving their children behind. As they soon found out, with mounting family pressures to return home, this was not sustainable.
Today, while these women are armed with the skills to tailor and make clothes, sheets and other handicrafts, they do not have the infrastructure or the capital to set up small businesses in the vicinity, that can run all year round.
Tailoring renewable energy for local economies
Renewable energy offers the potential to be this missing piece of infrastructure. Though the Government of Bangladesh has implemented extensive solar electrification and energy programmes, in remote places like Manikganj, this infrastructure is not fully utilized to support marginalized communities who need it. Energy from solar minigrids here mainly goes towards electricity in residential and public buildings and powering commercial lighting and services in market spaces which are traditionally out of bounds for women.
The United Nations Environment Programme's (UNEP) EmPower project with UN Women seeks to balance the scales in this regard. By putting women at the heart of renewable energy value chains, the project aims to build climate-resilient livelihoods for vulnerable communities.
According to a recent study undertaken by UNEP and the Infrastructure Development Company Ltd in Bangladesh, looking beyond agriculture, there are a number of opportunities to use renewable energy to fortify women's livelihoods in fish and poultry farming, fish drying, mobile medical health centres, electric vehicle charging, tailoring and handicrafts, milling, livestock rearing, etc.
The study that surveyed 32 villages in six remote districts, identified 11 livelihoods running on clean energy, benefiting nearly 300 women directly. In the case of Miriam in Manikganj, the study found that one such option is investing in a clean, reliable and affordable source of energy to run motors and electrical sewing machines. This can give displaced women a second chance at running micro-garment units, from the comfort of their homes. In patriarchal societies of rural Bangladesh, the opportunity for women to earn additional income can go a long way in confronting traditional gender norms. For displaced communities, livelihoods built around solar energy like these can augment incomes coming from traditional sources.
Parimita Mohanty, Programme Management Officer, Renewable Energy, notes this could be a long-term solution for communities coping with climate-induced displacement and migration. "Grids and renewable energy infrastructure in many parts of Bangladesh are readily available, but these services need to be affordable and effective for women's livelihoods. Further, digital technologies, online marketing and financial services can help expand businesses by bringing markets straight to women's doorsteps. Not only is the energy service delivery more viable this way, but local economies grow stronger. In the long run, it will help families like Miriam's bounce back from climate shocks and give them less reasons to migrate because of scarce resources."
Providing women in vulnerable communities with diverse means of income is critical to building resilience and tackling climate change. Yet for this to happen, renewable energy service providers need to get creative about how to use surplus energy where it is needed the most and engage women, with their skills, knowledge and networks, to be part of the solution.
As for Miriam, she is hopeful. "Today, I'm only making a dress for my daughter; if there's the opportunity, tomorrow, there will be more and maybe I will teach the other girls here to sew as well!
China and IRENA Boost Ties as Leading Renewables Market Eyes Carbon Neutrality Goals
The International Renewable Energy Agency (IRENA), and the National Energy Administration of the People's Republic of China (NEA) have today agreed to work to strengthen cooperation as the world's largest renewable energy market builds momentum towards the achievement of its carbon neutrality goals. China has pledged to peak its CO2 emissions before 2030 and committed to the achievement of carbon neutrality before 2060.
Under the agreement, IRENA will prepare a comprehensive energy transition roadmap identifying key policy actions, technology solutions and industrial development programmes to enable the realisation of medium- and long-term national renewable energy goals and decarbonisation aims. Joint work will also include the identification of optimal sub-national pathways to carbon neutrality. China has committed to raising its non-fossil fuel share of primary energy to 25 per cent by 2030 and increasing the total installed capacity of solar and wind to 1200 GW by that time.
The agreement was signed by Francesco La Camera, Director-General of IRENA and Mr. Zhang Jianhua, Administrator of the NEA.
"China is a fundamental actor in the achievement of a rapid energy transition that aligns global development with a climate-safe, inclusive and just future," said Francesco La Camera, Director-General of IRENA. "IRENA will strongly support China's efforts to achieve its decarbonisation goals at home, while leveraging our unique global platform to bring the benefits of Chinese knowledge and experience to countries pursing their own transitions around the world.
Speaking at the official signing event, NEA Administrator Mr. Zhang Jianhua said: "Signing this MoU between NEA and IRENA is an important milestone, which will further solidify and strengthen energy transition cooperation between the two parties. We aim to maximise complementarities and share experience, talent and innovation solutions to deliver concreate outcomes to both sides while contributing to the global energy transition."
According to data from IRENA, China installed a record 136 GW of new renewable energy capacity last year (2020) – more than half of global additions in 2020 – with the bulk coming from 72 GW of wind and 49 GW of solar. In total, China accounts for close to a third of globally installed renewables capacity today.
Further areas of cooperation include the co-development of reports relevant within multilateral settings such as G20 and ASEAN, and analysis of technological solutions around the integration of high shares of variable renewables including smart grids, energy storage solutions and technology standards. The two parties will also work closely on the production and use of renewable fuels including biofuels, hydrogen, and e-fuels.
IRENA and the NEA will jointly support the exchange of best practices and experiences towards green and sustainable energy development in key countries and regions within the IRENA membership, and will cooperate to host events, conduct workshops and trainings.
Zanzibar: New World Bank Financing to Increase Access to Electricity
Nearly 400,000 Zanzibaris will have access to new or improved electricity services, while the isles will also experience a reduction in annual unplanned system outages and associated losses, with new International Development Association (IDA*) financing approved today by the World Bank.
"Zanzibar made modest progress in reducing the population living below the poverty line since 2010 but, like everywhere else in the world, this achievement is being tested by the COVID-19 pandemic," said Mara Warwick, World Bank Country Director. "With a median age of 17 years and only 57 percent of citizens accessing electricity currently, investments in energy are urgently needed to contribute to improved human capital, remove constraints to more and better jobs, and enhance productivity."
The $142 million financing for the Zanzibar Energy Sector Transformation and Access Project (ZESTA), whose development objectives are to expand access to reliable and efficient electricity services and to scale up renewable energy generation in the archipelago, comprises a $117 million credit from IDA, a $22 million loan from the Clean Technology Fund (CTF), and a $3 million CTF grant.
"ZESTA supports investments in renewable energy generation, electricity grid strengthening, and energy access scale-up to support Zanzibar's targets towards universal electricity access and renewable energy development. These investments and institutional strengthening activities supported under the project will help lay the foundations for the future scale-up of renewable energy generation through private sector participation in Zanzibar," said Kabir Malik, World Bank Senior Economist and Task Team Leader.
"Investments under the project will also contribute to broader gender and climate resilience related goals. The project will support improved career opportunities for women in the Zanzibar energy sector, and help in strengthening climate resilience both in terms of mitigation and adaptation, supporting Zanzibar's Climate Change Strategy," said Mbuso Gwafila, World Bank Senior Energy Specialist and Task Team Leader.
ZESTA, the first engagement by the World Bank in the Zanzibar energy sector, is to be implemented by the Ministry of Water, Energy and Minerals, the Zanzibar Electricity Corporation (ZECO) and the Zanzibar Utilities Regulatory Authority, and is structured in three components:
Renewable energy and storage infrastructure development will develop the island's first grid-scale renewable energy power generation plant and battery storage infrastructure. The publicly owned solar photovoltaic plant will help meet the growing electricity demand in the near term, while paving the way for future scale-up of renewable energy power generation, including through private sector participation.
Grid modernization and access scale-up will address key constraints in the electricity grid in Unguja and will finance investments that are in line with the latest ZECO Electrification Master Plan. It will enable increased penetration of variable renewable energy generation, improve reliability of power supply, reduce losses, and expand electricity access to previously unserved communities and vulnerable households.
Institutional strengthening and project implementation support will help build capacity for sector modernization and growth, and also ensure that the implementing agencies have adequate capacity to facilitate successful and sustainable operation of the investments.
Renewables are stronger than ever as they power through the pandemic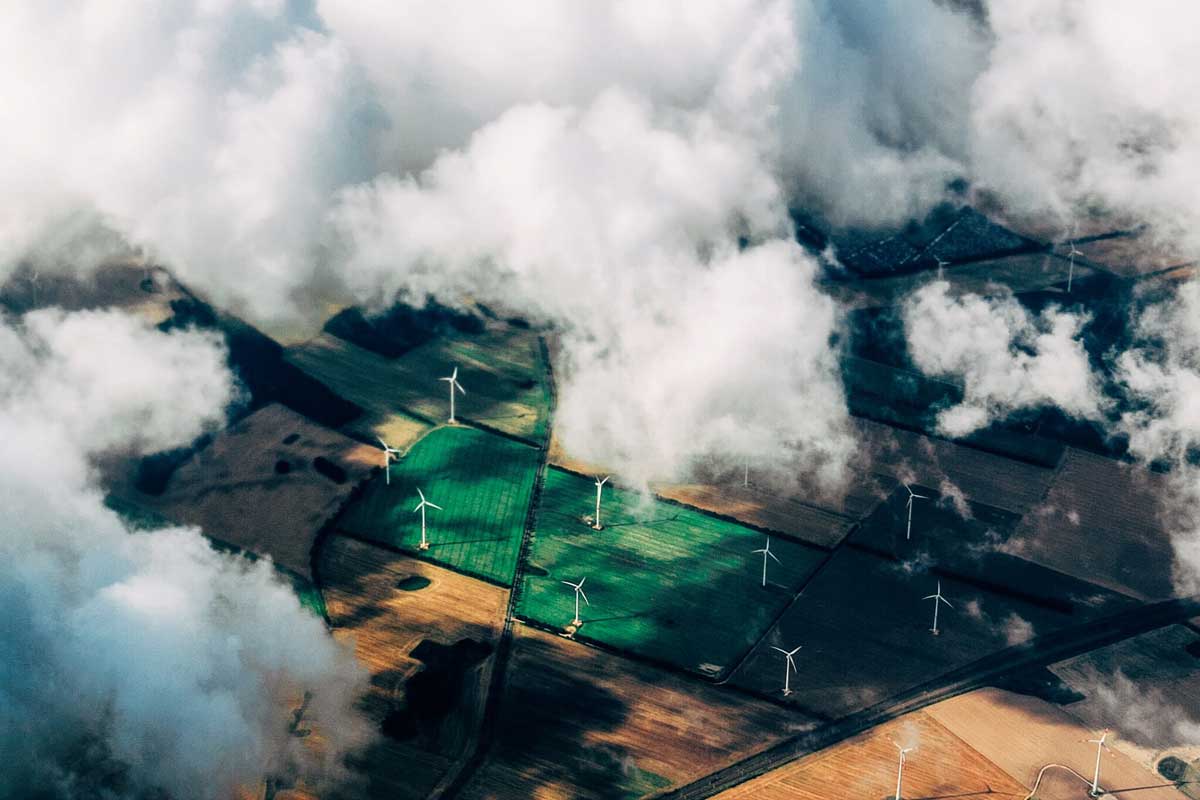 Renewable sources of electricity such as wind and solar grew at their fastest rate in two decades in 2020 and are set to expand in coming years at a much faster pace than prior to the pandemic, according to a new report by the International Energy Agency. The growth in Europe and the United States will be even brisker than previously forecast, compensating for China's transitional slowdown after exceptional 2020 growth.

According to the IEA's latest market update, the amount of renewable electricity capacity added in 2020 rose by 45% in 2020 to 280 gigawatts (GW), the largest year-on-year increase since 1999. That extra power is equal to the total installed capacity of ASEAN, a grouping of 10 dynamic South-East Asian economies.

The increase in 2020 is set to become the "new normal", with about 270 GW of renewable capacity on course to be added in 2021 and almost 280 GW in 2022, despite a slowdown in China after an exceptional level of additions last year. Those forecasts have been revised upwards by more than 25% from the IEA's previous estimates in November as governments around the world have auctioned record levels of renewable capacity and companies have signed record-level power purchase agreements, even as the pandemic spread macroeconomic uncertainties and supressed demand.

Shifting power generation to renewable sources is a key pillar of global efforts to reach carbon neutrality, but CO2 emissions are set to rise this year because of a parallel rise in coal use, underscoring the major policy changes and investments in clean energy needed to meet climate goals.

"Wind and solar power are giving us more reasons to be optimistic about our climate goals as they break record after record. Last year, the increase in renewable capacity accounted for 90% of the entire global power sector's expansion," said Fatih Birol, the Executive Director of the IEA. "Governments need to build on this promising momentum through policies that encourage greater investment in solar and wind, in the additional grid infrastructure they will require, and in other key renewable technologies such as hydropower, bioenergy and geothermal. A massive expansion of clean electricity is essential to giving the world a chance of achieving its net zero goals.''

Global wind capacity additions almost doubled last year to 114 GW. That growth will slow down a bit in 2021 and 2022, but the increases will still be 50% larger than the average expansion during the 2017-19 period. Solar PV installations will continue to break new records, with annual additions forecast to reach over 160 GW by 2022. That would be almost 50% higher than the level achieved in 2019 prior to the pandemic, affirming solar's position as the "new king" of global electricity markets.

China is at the center of global renewable demand and supply, accounting for around 40% of global renewable capacity growth for several years. In 2020, China's share rose to 50% for the first time due to a rush to complete projects before government subsidies were phased out. In 2021-22 renewables growth in China is set to stabilise at levels that are below the 2020 record but still over 50% above where it was during the 2017-19 period. Any slowdown in China in the coming years will be compensated for by strong growth in Europe, the United States, India and Latin America where government support and falling prices for solar PV and wind continue to drive installations.
China is the largest manufacturer of solar panels and wind turbines, as well as the biggest supplier of raw materials such as silicon, glass, steel, copper and rare earth materials needed to build them. Supply chain constraints, including due to a fire in a Chinese silicon factory last year, have recently pushed up prices of PV modules, highlighting the sector's potential vulnerabilities in the longer term.

In the United States, renewable capacity growth this year and next is mainly spurred by the extension of federal tax credits. The forecast does not take into account the US administration's new emissions reduction targets or its infrastructure bill. If enacted, the bill would drive a much stronger acceleration in the deployment of renewables after 2022.

India's capacity additions declined by almost 50% last year compared with 2019. However, growth is set to rebound and renewable expansion is expected to set a new records by 2022, driven by the commissioning of delayed projects. However, the current surge in Covid‑19 cases in India has created short-term uncertainty for this year.
Transport biofuel production declined 8% globally in 2020 as the pandemic limited travel. Production is expected to recover this year to 2019 volumes, and expand another 7% in 2022 as biodiesel and hydrotreated vegetable oil (HVO) production increases globally and ethanol expands in India.
However, the ongoing effects of the Covid-19 crisis on demand, as well as price competition for sugar cane from sweetener manufacturers in Brazil, continue to keep ethanol production in both the United States and Brazil below 2019 levels. At the same time, global HVO production capacity is expected to nearly double in the next two years, significantly expanding the capability of producing biofuels from waste and residue feedstocks.