Can renewables give climate-displaced women in Bangladesh a new beginning?
It is nightfall in the village of Char Baghutia in Manikganj district in central Bangladesh. Twenty-seven-year-old Miriam is hunched over a rickety old sewing machine, under a single incandescent lamp, with one hand over the cloth and the other rocking her one-year-old baby to sleep. Her husband, a day labourer, is miles away in Dhaka. Propped against the back wall of this one-room dwelling that the family rents, are a number of appliances—an old TV, a small refrigerator, all gathering dust. Currently, there is neither steady nor affordable electricity to run these appliances, but she keeps them anyway, hoping they come to use some day.
Tough choices, resilient lives
In the last decade, Miriam has moved many homes. Being part of a traditional fishing community, the family lived for many generations on the banks of the river Padma. But as the risk of climate change grew, with constant flooding, significant sections of the banks started eroding and with it, the land, lives and livelihoods that Miriam's family built. Confronted with no choice, eight years ago, with just the bare necessities, they left their home and migrated inland.
The Internal Displacement Monitoring Centre estimates that nearly 1.2 million people are expected to be displaced every year in Bangladesh due to sudden on-set climate hazards. Of this, nearly 86 per cent are displaced due to flooding. These numbers are only set to increase. Women and girls, with already limited income in these vulnerable communities, have their work cut out for them.
For Miriam and a handful of other women, this drove them towards textile factories, often working long hours for little pay and leaving their children behind. As they soon found out, with mounting family pressures to return home, this was not sustainable.
Today, while these women are armed with the skills to tailor and make clothes, sheets and other handicrafts, they do not have the infrastructure or the capital to set up small businesses in the vicinity, that can run all year round.
Tailoring renewable energy for local economies
Renewable energy offers the potential to be this missing piece of infrastructure. Though the Government of Bangladesh has implemented extensive solar electrification and energy programmes, in remote places like Manikganj, this infrastructure is not fully utilized to support marginalized communities who need it. Energy from solar minigrids here mainly goes towards electricity in residential and public buildings and powering commercial lighting and services in market spaces which are traditionally out of bounds for women.
The United Nations Environment Programme's (UNEP) EmPower project with UN Women seeks to balance the scales in this regard. By putting women at the heart of renewable energy value chains, the project aims to build climate-resilient livelihoods for vulnerable communities.
According to a recent study undertaken by UNEP and the Infrastructure Development Company Ltd in Bangladesh, looking beyond agriculture, there are a number of opportunities to use renewable energy to fortify women's livelihoods in fish and poultry farming, fish drying, mobile medical health centres, electric vehicle charging, tailoring and handicrafts, milling, livestock rearing, etc.
The study that surveyed 32 villages in six remote districts, identified 11 livelihoods running on clean energy, benefiting nearly 300 women directly. In the case of Miriam in Manikganj, the study found that one such option is investing in a clean, reliable and affordable source of energy to run motors and electrical sewing machines. This can give displaced women a second chance at running micro-garment units, from the comfort of their homes. In patriarchal societies of rural Bangladesh, the opportunity for women to earn additional income can go a long way in confronting traditional gender norms. For displaced communities, livelihoods built around solar energy like these can augment incomes coming from traditional sources.
Parimita Mohanty, Programme Management Officer, Renewable Energy, notes this could be a long-term solution for communities coping with climate-induced displacement and migration. "Grids and renewable energy infrastructure in many parts of Bangladesh are readily available, but these services need to be affordable and effective for women's livelihoods. Further, digital technologies, online marketing and financial services can help expand businesses by bringing markets straight to women's doorsteps. Not only is the energy service delivery more viable this way, but local economies grow stronger. In the long run, it will help families like Miriam's bounce back from climate shocks and give them less reasons to migrate because of scarce resources."
Providing women in vulnerable communities with diverse means of income is critical to building resilience and tackling climate change. Yet for this to happen, renewable energy service providers need to get creative about how to use surplus energy where it is needed the most and engage women, with their skills, knowledge and networks, to be part of the solution.
As for Miriam, she is hopeful. "Today, I'm only making a dress for my daughter; if there's the opportunity, tomorrow, there will be more and maybe I will teach the other girls here to sew as well!
40 Ministers from around the world gather to address the world's energy and climate challenges
Ministers from dozens of countries accounting for over 80% of the world economy today took part in the International Energy Agency's first Clean Energy Transitions Summit, discussing how to bring about a sustainable and resilient recovery from the Covid-19 crisis and achieve a definitive peak in global carbon emissions.
Ministers participating in the Summit included those from the world's largest energy consumers: Minister Zhang Jinhua of China, Secretary Dan Brouillette of the United States, Commissioner Kadri Simson of the European Union, Minister R.K. Singh of India, Minister Kajiyama Hiroshi of Japan, Minister Kwasi Kwarteng of the United Kingdom, Minister Bento Albuquerque of Brazil, Minister Seamus O'Regan of Canada, Minister Sergio Costa of Italy, Minister Gwede Mantashe of South Africa, Secretary Rocío Nahle of Mexico, Minister Arifin Tasrif of Indonesia, and Deputy Prime Minister Ribera of Spain.
Speakers also included United Nations Secretary-General Antonio Guterres, CEOs from across the energy sector, top investors, heads of regional development banks and other key international organisations, past and present COP Presidents – including Secretary of State Alok Sharma of the United Kingdom – and leaders from civil society. The full list of participants is available below.
Participants highlighted the impacts of the Covid-19 pandemic on their energy systems, underscoring the importance of finding ways to support clean energy transitions despite the current challenges. Key themes includes the need for greater innovation in areas such as hydrogen, the importance of inclusive and equitable recoveries, and how to make the electricity sector more resilient and sustainable.
"This Summit proves that international dialogue and collaboration can bring great value. It was an opportunity to inform, support and inspire each other. Now, it is time for all of us to get to work – building back our economies, bringing our citizens back to work, ensuring that 2019 was the definitive peak in emissions and building towards the resilient and sustainable energy systems of the future," said Dr Fatih Birol, the IEA's Executive Director who chaired the Summit. "What I see clearly is momentum – momentum behind sustainable recovery and momentum behind clean energy transitions."
Turning on the Lights for 450,000 People in Rural Myanmar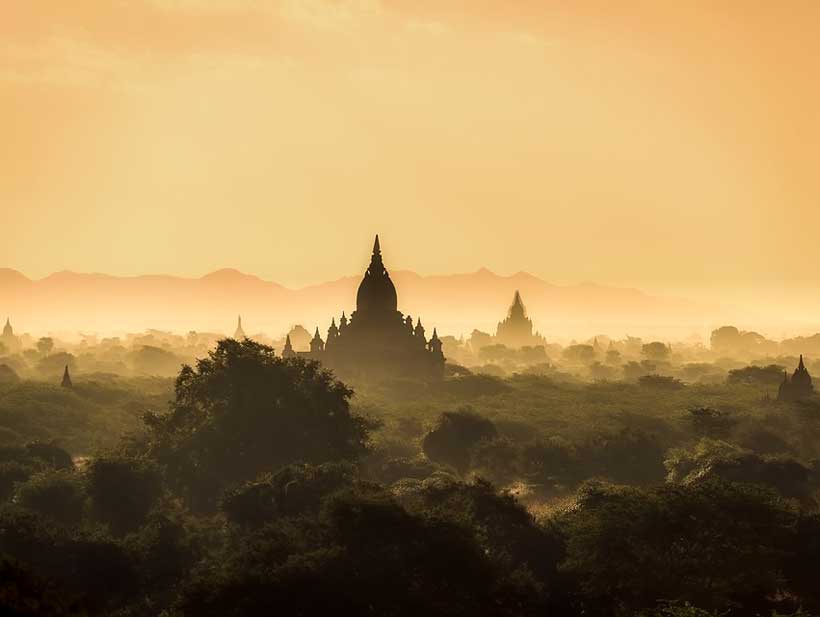 More than 450,000 people in rural Myanmar are expected to gain access to clean energy for the first time following the signing of a grant agreement between the World Bank Group and the Government of Myanmar.
The Results-Based Financing for Off-grid Solar grant agreement, worth US$3.45 million, is co-funded by the Global Partnership for Results Based Approaches (GPRBA) and the Energy Sector Management Assistance Program (ESMAP). The grant will be implemented by the Department of Rural Development which will provide sub-grants to the private sector to develop supply chains for quality solar products.
This innovative pilot will help develop a commercial market for Lighting Global-certified quality solar products and support sustainable growth of the off-grid lighting market in rural, remote areas of Myanmar. Half the population of Myanmar lacks access to grid electricity. In rural areas, where most people live, over two thirds of households rely on candles, kerosene, low-quality batteries and diesel generators to meet their energy needs.
"Energy access through off-grid solar technologies can play a key role in improving livelihoods and living conditions of people in rural areas," said Mariam Sherman, the World Bank Country Director for Myanmar, Cambodia and Lao PDR. "The new grant will not only help deliver economic and social benefits for rural families, it will also contribute to social inclusion by providing affordable, quality solar products and by creating jobs through the expansion of supply chains in rural and remote areas."
IFC – a member of the World Bank Group – supported the creation of the first commercial market for off-grid solar energy services in Myanmar under the Lighting Myanmar program, spurring the sale and financing of nearly 90,000 quality verified solar products. The grant funding will allow for further development of supply chains for quality lighting products in rural Myanmar, from companies to retailers and then onto consumers.
"This is timely support to help people and companies in Myanmar amid the impacts of COVID-19," said Jane Xu, IFC Country Manager for Myanmar and Thailand. "Companies will be able to provide clean energy to those people in need, especially in rural and remote areas while creating jobs and income generation opportunities for retailers and local sales hubs, all to the people who need access to clean, affordable lighting."
The funding will enable the poor to access end-user finance and post-sale services, helped by the pay-as-you-go mechanism that is being developed in Myanmar. IFC has provided support to help the private sector in Myanmar under the Lighting Myanmar initiative, through market research on people's needs and willingness to pay for energy access, as well as on product quality assurance, support to business and access to finance.
The results-based financing (RBF) pilot, which aims to demonstrate a new private sector led business model for off-grid solar development, complements the World Bank-funded National Electrification Project (US$400 million IDA credit), which has provided electricity to more than 2 million people in Myanmar through grid, private sector led-mini-grid development and off-grid solar solutions for households, public institutions and street lighting implemented through public procurement.
Partnership with the private sector to develop off-grid solar solutions is critical for achieving the government of Myanmar's universal energy access goal by 2030 as stipulated in the country's National Electrification Plan.
About Lighting Myanmar:
Launched in 2016, the Lighting Myanmar project assists international and Myanmar-based companies in creating a sustainable market for Lighting Global quality-verified off-grid solar products in Myanmar. Drawing from experience in other Lighting Global programs, Lighting Myanmar works with product manufacturers, distributors, financial institutions, development partners, and the government in six areas: (1) quality assurance: (2) market intelligence; (3) business development support; (4) consumer education; (5) access to finance; and (6) regulatory and policy dialogue.
An EU Strategy for Energy System Integration: Explainer
What is energy system integration?
Energy system integration refers to the planning and operating of the energy system "as a whole", across multiple energy carriers, infrastructures, and consumption sectors. It creates stronger links between them with the objective of delivering low-carbon, reliable and resource-efficient energy services, at the least possible cost for society. Energy system integration is the pathway towards an effective, affordable and deep decarbonisation of the European economy.
The current energy system is still built on parallel and vertical energy value chains, which rigidly link specific energy resources with specific end-use sectors. This model of separate silos cannot deliver a climate neutral economy. It is technically and economically inefficient, and leads to substantial losses in the form of waste heat and low energy efficiency.
The Energy System Integration Strategy sets out a vision on how to accelerate the transition towards a more integrated energy system, in support of clean energy and a climate neutral economy while strengthening energy security, protecting health and the environment, and promoting growth and global industrial leadership.
The Strategy sets out 38 actions to implement the necessary reforms. These include the revision of existing energy legislation, financial support or research and deployment of new technologies and digital tools, guidance to Member States on fiscal measures and phasing out of fossil fuel subsidies, market governance reform and holistic infrastructure planning, and improved information to consumers.
What are the main elements of the strategy?
The strategy is built on three complementary and mutually reinforcing elements:
First, a more circular energy system, where no energy is wasted and where energy efficiency is the first consideration. An example is to facilitate the reuse of waste heat from industrial sites and data centres.
Secondly, the use of cleaner electricity produced from renewable sources. As renewables become cheaper, electricity will become cleaner. We need to extend the use of that clean electricity into more areas such as buildings, industry, and transport, which traditionally relied on fossil fuels.
Thirdly, the promotion of renewable and low-carbon fuels, including hydrogen, for sectors that are hard to decarbonise, such as heavy transport and industry. This will be done by: unlocking the potential of sustainable biomass and biofuels, renewable hydrogen, and synthetic fuels; enabling carbon capture, storage and use; clarifying the definition of different renewable and low-carbon fuels and supporting their development; and promoting innovative projects.
Finally, the strategy will be pro-consumer, providing clear and easily accessible information on the cleanest solutions and climate-friendly choices in the market, enabling and encouraging smarter and more sustainable energy use. It will rely on an increased use of digitalisation to connect consumers, producers and energy system operators with each other. This will also contribute to the fight against energy poverty.
The strategy lays down concrete policy proposals that the Commission will present over the coming months and years to deliver on these objectives.
Does this strategy help to reach the goals of the European Green Deal?
Yes. Energy production and consumption account for 75% of our greenhouse gas emissions. The energy system is therefore crucial to delivering on the European Green Deal's objective of reaching climate neutrality by 2050. The energy system also underpins our economy and our daily lives. It provides jobs and livelihoods and strengthens European competitiveness and innovation.
Energy sector integration enables to combine decarbonised and renewable energy supply with efficient demand side technologies such as electric motors, heat pumps and fuel cells. Deep greenhouse gas emission reductions can only be reached through a combination of energy efficiency and very high shares of renewable energy. And both energy efficiency and renewables penetration can be facilitated by a more integrated energy system.
A new inter-connected system will be more efficient and "circular", capturing and re-using waste energy. It will be cleaner, with increased use of heat and electricity produced from renewable sources applied in efficient demand side applications in industry, transport and heating. And for those sectors where electrification is difficult, the strategy proposes steps to promote cleaner fuels, including sustainable biofuels and biogas, and renewable hydrogen.
All this will contribute to combatting climate change and reach the goals of the European Green Deal while keeping the costs of the energy transition under control, thus contributing to a fair and just transition.
Will the strategy help Europe's economic recovery from the Covid-19 crisis?
Yes. The strategy will be another building block of the economic recovery in the aftermath of the COVID-19 crisis. The transition to a more integrated energy system is of crucial importance for Europe, now more than ever. The Commission's Next Generation EU recovery plan presented on 27 May 2020 highlights the need to better integrate the energy system, as part of its efforts to unlock investment in key clean technologies and value chains. By relying on greater use of clean and innovative processes and tools, the path towards system integration will also trigger new investments, jobs and growth, and strengthen EU industrial leadership at a global level, contributing to the economic recovery.
Does the strategy continue to support fossil fuels such as gas and coal?
On the contrary, the strategy is a roadmap to accelerate the phasing out of fossil fuels through 3 levels:
Energy efficiency and circularity, and the use of local renewable resources;
Electrification wherever possible, to replace the uses of gas, coal and oil by the direct use of electricity produced from renewables;
Renewables and new fuels based on renewables to replace fossil fuels in processes that cannot be converted to electricity;
As regards to gas, the strategy proposes a pathway to replace natural gas with sustainable renewable gas and new synthetic gases based on renewable sources such as hydrogen and synthetic methane.
Does the strategy contribute to the goal of a just transition?
The objective of the strategy is to reach our climate objectives at the lowest possible cost for consumers and public budgets. The strategy also proposes to reinforce the role of consumers in driving the transition to a decarbonised, decentralised energy system. Providing clear and easily accessible information will enable citizens to make climate-friendly choices, change energy consumption patterns and be informed about the best technology options available to them.
The strategy also takes advantage of the rapidly decreasing costs of renewable energy across the EU, which results in lower prices for the consumers, increased energy security, and a more inclusive energy system. In addition, this strategy aims at strengthening the competitiveness of the European economy by promoting growth and technological innovation across the whole EU.
Does the strategy respect the 'energy-efficiency-first' principle?
Yes. The energy-efficiency-first principle is at the core of energy system integration. Energy efficiency reduces the overall investment needs and costs associated with energy production, infrastructure and use. It also reduces the related land and materials use, and the associated pollution and biodiversity losses.
Energy system integration can help the EU achieve greater energy efficiency through a more circular use of available resources and by switching to more efficient energy technologies. For example, electric vehicles are much more energy efficient than combustion engines. Applying this energy-efficiency-first principle consistently across the whole energy system will be done by giving priority to demand-side solutions whenever they are more cost effective than investments in energy supply infrastructure in meeting policy objectives.
Other measures will ensure that customers' decisions to save, switch or share energy properly reflect the life cycle energy use and footprint of the different energy carriers, including extraction, production and reuse or recycling of raw materials, conversion, transformation, transportation and storage of energy, and the growing share of renewables in electricity supply.
How does the strategy support EU leadership in clean energy technology?
The strategy aims to ensure that the EU fully exploits its head-start and expertise in renewable and smart energy technologies. Specific sectors and value chains that are expected to have a central importance and where the EU is well positioned for global leadership include:
district heating
smart grids and appliances
digital tools to support the integration of electric vehicles
hydrogen supply and demand side equipment.
How does the strategy affect the EU's security of energy supply?
The EU is currently importing 58% of its energy needs, mostly in the form of oil and gas. With the clean energy transition, the EU will decrease its dependence on fossil fuels and fossil fuel imports. The Energy system integration strategy will facilitate this process. The EU will consume less energy overall, increasingly rely on domestic renewable resources and gradually diversify its energy imports towards cleaner energy carriers, such as renewable hydrogen. These energy savings, diversification and domestic production will help to build a more resilient European economy.