Every now and then, media flash news of suicides and fratricides in Indian armed forces.
A Sepoy, Prince Kumar (25), shot himself at Chinar camp in Rehambal Udhampur (IHK) shot himself dead with his service rifle on January 17, 2020. He was a resident of Hoshiarpur in Punjab, posted in 112 Territorial Army and was on guard duty (India Today/PTI January 18, 2020). On March 21, 2019, a jawan (soldier) Ajit Kumar from 187th Central Reserve police Force Battalion took out his service rifle and shot dead three of his colleagues _ a fratricide, or fragging in military jargon. He later shot himself, too.
One jawan commits suicide every third day. Some politicians, including Samajwadi Party leader Ram Gopal Yadav has publicly taunted Indian prime minister Narendra Modi (PTI, March 21, 2019), `Pulwama attack was a conspiracy'. And 'jawans were killed for votes'
In a written reply, India's minister of state for defence, Shripad Naik, told the Lok Sabha (house of people) `The Indian Navy, Air Force and Army reported 95 cases of suicide by their personnel in 2019'. Navy reported two cases, Air Force 20 cases and Army 73 cases of suicide last year.
In 2018, there were 8, 16 and 83 suicide cases in the three forces'. In 2017, the number of suicide cases was 5, 21 and 77 in Navy, Air Force and Army, respectively (Economic Times, March 4, 2020). Between 2011 and 2018, there were 891 deaths by suicide of members of the Indian armed forces (NewsClick, Feb. 19, 2019). NDTV (Jan.7, 2019) reported ` Number Of Suicides [was] Highest In Army Among Three Armed Forces (The Week (August 6, 2018) reported `More Indian soldiers killed by themselves than by enemies …
Over the period 2001-20, suicides and fragging remained unabated among forces. Not only India's defence ministry but also its home ministry lamented the trend. Psychological counseling and compulsory yoga exercise could not check the trend. Even over 40 per cent of women, rarely deputed for combat duty, in paramilitary forces, committed suicide. It was baffling that the women's suicides took place often at peace stations.
Suicides vis-à-vis `action' casualties
According to home ministry data, the number of jawan belonging to regular as well as paramilitary forces who committed suicides is more than those killed in action.
Suicides and fragging in three services
According to data compiled by the defence ministry for the period January 1, 2014 to
March 31, 2017, one person on duty from armed forces (army, navy and air force) commits suicide every three days. Data presented indicated 348 regulars committed suicide while on duty. Of these 276 were from the army, 12 from navy and 60 from the air force. India's defence ministry shrugged off the blame for military suicides. It says the suicides are upshot of family problems and land disputes back at home. However media (including BBC) and retired officers blamed poor leadership, supercilious, or stark callous attitude of seniors, refusal to grant leave even in genuine need.
Suicides in para-military forces
No definition
India has multiplicity of paramilitary forces. The Assam Rifles , and Central Armed Police Forces (CAP) with compenents: Central Reserve Police Force (CRPF) – 313,678 personnel, Border Security Force (BSF) 257,363, Indo-Tibetan Border Police (ITBP) 89,432 personnel, Central Industrial Security Force (CISF) 144,418, Sashastra Seema Bal (SSB) 76,337. India's active troops are 1,395,100, reservists 2,142,800, paramilitary forces and CAP 1,403,700. The force deployed within occupied Kashmir for patrolling, cordon-and-search operations is 780,000, lately increased to 900,000.
During the last six years, approximately 700 jawan of the CAP committed suicide and the rate of voluntary retirement was approximately 9,000 jawan per year. The suicides and killed-in-action ratio is highest in SSB (1:8), followed by CISF, (1:63) and ITBP (1:4).
Suicides of jawans
India's home ministry reported `during the last six years, approximately 700 jawan of the Central Armed Police Forces committed suicide and the rate of voluntary retirement is approximately 9,000 personnel per year'. Elaborating on its findings, the home ministry did not give figures for an exact six-year period but cited varying years _ 2001 for the BSF, 2012 for the CRPF, 2006 for the ITBP, 2013 for the CISF and SSB and 2014 for the AR. According to the ministry, 189 CRPF personnel committed suicide since 2012, while 175 were killed in action in the same period. In the Border Security Force, there were 529 suicides since 2001 while the force lost 491 jawan in action. The ministry also said that 62 ITBP jawan committed suicide since 2006 while just 16 were killed in action during the same period. In the CISF, 63 personnel ended their lives since 2013 and just one jawan died in action. The number of suicides in the SSB, since 2013, is 32 as against four killed in action.
In the case of the AR, since 2014, 27 personnel committed suicide and 33 personnel were killed in action. The suicides and killed in action ratio is the highest in SSB (1:8), followed by CISF (1:63) and ITBP (1:4).
Suicides of para-military women
Over 40 per cent of women in paramilitary forces commit suicide, despite never having to face combat duty. India's National Crime Records Bureau data shows that women only constitute 2 per cent of all central paramilitary personnel. However, they account for more than 40 per cent of the suicides. Suicide rate for women in these forces is 396.9 per lakh compared to just 11.2 per lakh for men. There is clear evidence to suggest that women are more stress-prone than men. India's army chief publicly taunted women for their unsuitability for quasi-military duty.
Yerkes-Dodson Stress Model (YDSM)
The Indian Army took short and long term measures to maintain optimum stress levels among its troops. But, it was of no avail. The YDSM postulates that a certain degree of stress level (optimum stress level) is necessary to make troops live an active and productive life.
Real problems
Discrimination
The real malaise is discrimination between jawan and officers. The segregation prevails not only during service but also after retirement. The forces provide dreary toilets, kitchens and messes to jawan as against exotic facilities for officers. A famous club `Colaba Mumbai-United Services Club 'used to display a sign-board at its gate "SAILORS AND DOGS NOT ALLOWED INSIDE".
Invisible and undefined targets
The troops are trained in conventional warfare where targets are visible to naked eye. They fail to identify `enemy' in disturbed areas. If someone does not halt in response to `halt' order, they kill the innocent civilian. On knowing that they have killed innocent persons they remain traumatised for a long time.
Exhaustive analysis by Major General Samay Ram
Samy says , `The concern [about suicides and fratricides ] is genuine as the [Indian] army is losing approximately 100-120 men per 100,000 in suicides' (page 79 ibid..).He says, `They [soldiers] have no desire to kill themselves or their comrades, least of all their officers. Let us not make them do so, by a callous approach and not ameliorating their concerns. Pious f platitudes are no substitute for substantive action' (page 88, Stresss, Suicide and Fratricide in the Army: crisis within, 2011, Vij Books India Pvt Ltd, New Delhi -India).
He believes with the additional commitments in Jammu and Kashmir, the number off such cases has gone up. This probably is the main reason for the rising incidents of fratricides (page 89, ibid.). He advises officers not to "use intemperate language" or punish juniors in public. `All soldiers are upset by criticism, humiliation or harassment' (page 91 ibid..). Soldiers get violent because their colleagues and officers don't solve their problems' (page 93 ibid.).`Provocation is precipitated mainly by humiliation, criticism, family problem and non-grant of leave, use of abusive intemperate language, and unjust distribution of duties under influence of alcohol. Out of these humiliation is the biggest provocation (Refer to article Fragging: Humiliation biggest trigger, Times of India 9 June 2007) (page 95 ibid..).
Samay quotes Defence Institute of Psychological Research in support of his view. He says, `Surveys in both commands (Northern and Eastern) indicates officers believe that lack of cordial relations between the leader and the led is the cause. Jawans believe that humiliation harassment by officer higher up is a significant trigger' (page 96, ibid.)
Counter Intelligence and counter-terrorism duty by army
He laments `army is deployed because of police and Central Police Organisation forces being ill- equipped and not fully trained. Who knows what happens in Naxalites and Maoist affected areas' General Rodrigues, chief of Indian army staff in the 1990 had reservations about `constant employment of the army in CI/CT(page 146, ibid..). K. Subramanyam, `voiced deep concern over increasing employment of the army in the secondary role (Prolonged anti-insurgency taking toll on jawans by Rajat Pandit, Times of India 11 January 2007)' (p.147, ibid.).
Conclusion
Most of the suicides occur while on duty and often in occupied Kashmir or in the North East. The suicides are wrongly devolved to problems back at home. The nexus between suicide and duty stress cannot be ignored. Caste-based discrimination, poor leadership skills, supercilious, or even outright callous attitude of officers, also, exacerbate the problem.
Afghan Peace Talks And Prospects For Pakistan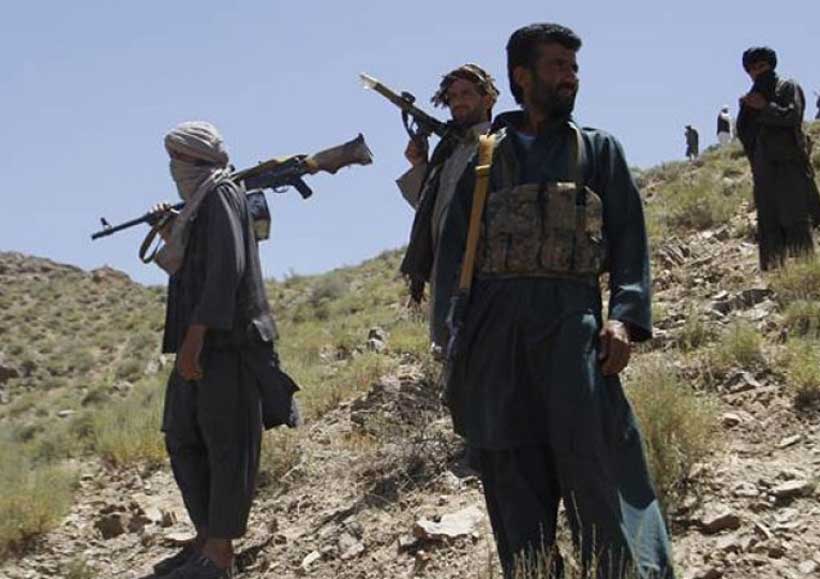 On 3 September 2020, the three brave sons of Pakistan, soldier Usman, Naek Imran and Lieutenant Nasir Khalid embraced shahadat during a patrolling in North Waziristan in a terrorist attack. Since US officials and representatives of the Taliban signed a peace agreement on 29 Feb 2020 in Doha to end the conflict, the various affiliated groups of TTP began launching attacks against the security forces of Pakistan. According to the report of the Pakistan Institute of Peace Studies in August 2020, 12 terrorist attacks were launched in Pakistan. In these terrorist attacks, 14 people lost their lives and 68 people were injured. The terrorist carried out 75 % terrorist attacks against the security forces. These terrorist attacks on the security forces of Pakistan are evident that TTP and its affiliated groups are confident after the peace deal of the Taliban and the USA. It illustrates the scenario of post-US withdrawal from Afghanistan. Following the deal, the US will withdraw from Afghanistan within 14 months. Even though the Taliban are negotiating with the USA and Afghan government but fighting is continued in Afghanistan from both sides.
The US withdrawal will create a power vacuum not only in Afghanistan but also in the South Asian region that is likely to be filled by a stronger state or a group. The US withdrawal is creating the same challenges that are similar to the USSR withdrawal from Afghanistan in 1990. After the withdrawal of the USSR, civil war broke out in Afghanistan for the assumption of power. Taliban emerged as victorious after a deadly civil war. Afghanistan is the home of various terrorist groups and their presence is a threat to the South Asian Region once the USA leaves Afghanistan. The US withdrawal will also affect Pakistan.If the Taliban assumed power in Afghanistan then TTP will be strengthened in Pakistan. As soon as the USA making arrangements to leave Afghanistan, various militants groups of Pakistan are uniting. The two militant groups Hizb-ul-Ahrar (HuA) and Jamaat-ul-Ahrar have merged into one terrorist group on 17 August 2020. Both of the groups pledged its affiliation to Mufti Noor Wali as its chief. The leader of Punjabi Taliban Asmatullah Muawiya has joined the Taliban. Once the militant groups are on the same page, the impact will be disastrous for Pakistan as it did not chalk out a comprehensive policy following the US withdrawal from Afghanistan.
Over a decade Tehreek-e-Taliban Pakistan (TTP) wants to establish Sharia in Pakistan and for that, it is in confrontation with Islamabad. Mullah Muhammad Omar, the leader of the Afghan Taliban is considered as the spiritual leader of TTP. Since its inception in 2007, TTP has proved to be the deadliest terrorist group in Pakistan. TTP was an ally of Al-Qaeda to operate from FATA. The group has its presence in Swat and Karachi. The TTP launched massive attacks in Pakistan like the terrorist attack on the General Headquarters of Army (2009) attack on PNS Mehran in Karachi (2011) and an attack on the Army Public School (20140in Peshawar. TTP also using different channels to radicalize youth like Sunnat-e-Khaula to radicalize and recruit females in Pakistan. The TTP and Afghan Taliban worked in partnership in the past and they are interconnected. In the past couple of months, TTP has increased its terrorist attacks against Pakistan. The JuA took the responsibility of an improvised explosive device (IED) thatwas planted on a bike to hit a vehicle that has killed 7 members of the anti-narcotics force in Chamman, Baluchistan in August.
The report of the Pak Institute of Peace Studies (PIPS) is evident that since 2019, TTP remained a major source of instability in Pakistan. It carried out 82 terrorist attacks in which 69 attacks were taken in Khyber Pakhtunkhwa and 13 from the province of Baluchistan. It seems that TTP is becoming stronger after living in the shadows for years. According to the UN report approximately 65000 militants of TTP are stationed in Afghanistan. With a merger, it will become a force that cannot be neglected. The merger of various factions of TTP is a threat to CPEC. China has begun the number of development projects like infrastructure and hydroelectric in remote areas of KP.
Currently, Chinese companies are working on Karakoram Highway Phase II,SukiKinari Hydropower Station and the Havelian Dry Port. TTP have kidnapped and killed Chinese from Baluchistan and KP. In 2013, Pakistan banned 3 militant groups that were affiliated to Al-Qaeda namely the Islamic Movement of Uzbekistan, the Islamic Jihad Union and East Turkestan Islamic Movement on the request of China. TTP targets China as a retaliation of mistreating the Uyghur Muslim minority in the province of Xinjiang. In 2014,the leading Al-Qaeda ideologue Mufti Abu Zar al Burmi in a video message that was titled as let's disturb China stated that the withdrawal of the USA from Afghanistan is a victory for the Taliban. In the video message, he also urged the militant groups to carry out attacks on Chinese companies and embassies and kidnap Chinese nationals. Foreign CPEC is hope for Pakistan to bring investment and embark on the road of peace and prosperity. The reunification of militants can't be ignored as once they are strengthened they will carry out massive attacks against Pakistan. Therefore, Pakistan needs to chalk out a comprehensive policy to root out terrorism. It's up to the policymakers to shake hands with militants like the US or take coercive military operations.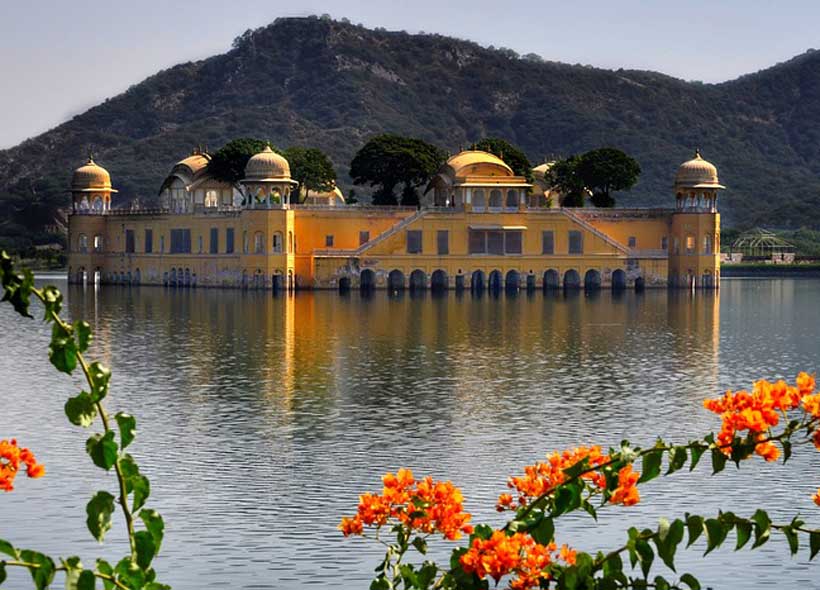 Setting the Context: Straying Away but Staying Along
The South Asian region holds a highly potent geostrategic quotient covering around a third of the world's population. Initially, the region was considered an outlier in the international strategic equation. However, this argument does not hold any water after the shift of the pivot to Asia. The advent of the 21st century with its accompanying trends of globalization, IT revolution, and interdependency coupled with the rise of China and India as an economic powerhouse have shifted the center of gravity of international politics to the Indo-Pacific region and South Asia has gained renewed significance.
Despite this potential of geostrategic significance, South Asia has never been truly unified. To add fuel to fire, the internal animosities remain a glaring example and it is a bitter reality that states cannot change their neighbors. Initial efforts were made during the Cold war to chalk out a comprehensive plan of regional integration based on equality and equity among the states within the South Asian Association for Regional Cooperation (SAARC).However, the dissent within the organization, the rising role of India, and the Indo-Pak imbroglio has exacerbated the enmities among the member nations.
However, alongside SAARC-led integration, there is a nuanced trend of Indian hegemony which is becoming apparent. The failure of the recent SAARC summit which was to be held in Pakistan indicates the increasing Indian influence on the littoral states of the South Asian region which form India's periphery. The regional politics is a direct reflection of the extra-regional animosities as well. The Sino-Indian rift has generated new coercive mechanisms to attain political, economic and security ends. And within the region, forces are counterbalancing Indian rise, but the scene remains bleak.
Regional Security through SAARC: A Tri-Dimensional Reform Agenda
Three crucial features transform simple confrontations to open warfare: fear, interest, and honor. The prevailing regional environment suggests that any miscalculation o part of the regional actors can transform the region into a new shelterbelt. In this way, SAARC though apparently moribund can still play a crucial role to solve the conflicts and provide avenues of negotiation within the ambit of the regional organization. It requires robust and prudent revamping by shifting its policy priorities into three separate realms.
This set of compartmentalized reform based on three principles will firstly serve as a base to stop the practice by the larger nations who bypass the SAARC resolution mechanisms while stuck in a conflict with other states. Secondly, it will expand the avenues of interaction and negotiation on part of the member states. This method of internalizing dissent was used in the United Nations after the failure of the League of Nations. The power of veto was introduced in the UN so that the great powers would address their interests within the organization. Though, still flawed the process has halted the bypassing practices in the UN. Within SAARC, the veto cannot be introduced however, a compartmentalized mechanism of integrated decisions can be introduced through a phased change.
Regional Stability through a Hegemon: A Structural Analysis
The rise of India as a South Asian strong player has altered the regional dynamics and the balance of power. Its ambitions are not merely regional but extra regional as it seeks to counter the Chinese geopolitical, economic, and military rise through its 'project of the century'. This India-led process of regionalism is based upon the idea of hegemonic stability. Where India can serve a leading road for the peace, stability, and security of the region whereas, the other states are considered of secondary significance.
To actualize this idea, the major hurdle is Pakistan, a nuclear power. This structural preponderance through which India seeks to deliver stability in the South Asian region is centered on hierarchy and inequality among the states of South Asia. This structure would work under a system of 'distribution of goodies. Where India will deliver stability within like Afghanistan, Bhutan, Sri Lanka, Nepal, Bangladesh, and Maldives and the states in return pool their sovereign to the Indian state. This structure of stability though highly controversial but has been a predominant feature in international politics as the US till today has served as a hegemon serving international peace through various international monetary and fiscal regimes until the rise of China. This can be classified in two classes of states, on the top tier is the prospective regional hegemon and on the lower tier remain the peripherical underweights as indicated in the figure. 3.
Regional Policy Direction: A Comparative Analysis
To shape the future of the South Asian region, two models suggest the best explanation of the current scenario and provide a view of how, if applied, these models can create benefits to the regional security. However, both models hold substantial loopholes.
SAARC-led Integration
India-led Hegemony
Assumption
Collaboration leads to peaceEquality
Preponderance begets peaceHierarchy
Modelsof Stability
Horizontal mechanismSystem of low politics Economic, political, and socio-cultural association
Vertical mechanismSystem of high politicsPolitico-economic band-wagoning
Prospects
Functional spillovers from economic activities to political integration as exemplified by the EU.A context for negotiation among members
Hierarchical spillovers where economic benefits will trickle down in the peripheral states of IndiaThe negotiation table will always be tilted in favor of India. And the states might suffer a nuanced South-South divide
Challenges
The clout of intangible identities Organizational and regulatory complexitiesUnequal rise of power of India The nuclear capacity of two giant neighbors, India, and Pakistan
Undermines the sovereignty of the other South Asian states Might financially burden India and if it falters, the vacuum might lead to more turbulence, i.e. rise of non-state actors, populist leaders, etc. Pakistan's challenging role based on nuclear deterrence China's increasing collaboration with the South Asian players through BRI
These models in the contemporary security situation of South Asia are not acting in isolation or preponderance of one over the other. Rather, these two are working hand in glove in a state of transitive turbulence. India is pulling the strings of SAARC from behind as suggested by the hegemonic theory and SAARC as internalized India's expansive and hegemonic role, even if in a passive manner. This calls for an alternate reform model to ensure regional peace and harmony. This is possible by revamping SAARC substantially to inculcate a system of interactive governance.
Rethinking South Asia: A Multi-Faceted Approach
In SAARC, the state-based rifts between India and Pakistan have retarded the integration process. The political rivalry has hindered the inter-regional trade and obstructs the interdependence which can lead to a customs union or a security community. Of the total trade based in South Asia, only 5% of it is intra-regional. Although the percentage is much higher in the EU at around 50% and the ASEAN+3 at 38-45%.In addition to that, the populist rise in the region provides a leadership role in mobilizing bias. Hence, the Pareto-optimal bargaining or agenda-setting is directed away from integration due to the security dilemma. To set aside this prevailing dilemma, there are three prospective ways to revamp the SAARC-led model of integration to substantially increase collaboration, communication, and integration.
Multi-level Governance: It signifies the tangled structure of authority at multiple levels, both horizontally and vertically. It will bring input from the localities and communities within SAARC member states. It will increase the legitimacy and the implementation mechanism of the organization.
Donor-Driven Governance: This approach to SAARC needs investors as in the case of AIIB for CAREC-2030.This will increase the incentive-based working of SAARC. The donor-driven interest will lead to renewed investment and a shift of focus on the benefits offered by SAARC.
Interactive Governance: This mechanism will focus on diagonal dialogue about the various sectors with the member states of SAARC. It will increase the avenues of connection and investment thus revamping interdependency among the member states.
These three mechanisms to revamp SAARC in this phase of transitive turbulence with the rise of Sino-India rivalry on the extra-regional level and the hegemonic rise of India with Pakistan's rebuttal in the intra-regional dynamics. This is a comprehensive strategy to make sure that the SAARC-member states do not bypass the SAARC platform in their decision making. For that purpose, incentivizing SAARC membership will attract and align the states. This can be aptly done through regional or international donors as this pivot holds the greatest market and the deepest pitfalls if not handled right.
Conclusion
The South Asian region is known for being the hub diversity, but that question is the effective management of that diversity through pluralism and inclusivity. This paper analyzed two modes which can ensure stability in this hotbox. But the challenges of hegemonic stability are too gruesome that the only option is to collectively reform, reshape and strategize SAARC and its functioning. This can do through donor-led investment incentivizing the new modes of governance within the structure of SARRC.
The Greek-Turkish Standoff: A New Source of Instability in the Eastern Mediterranean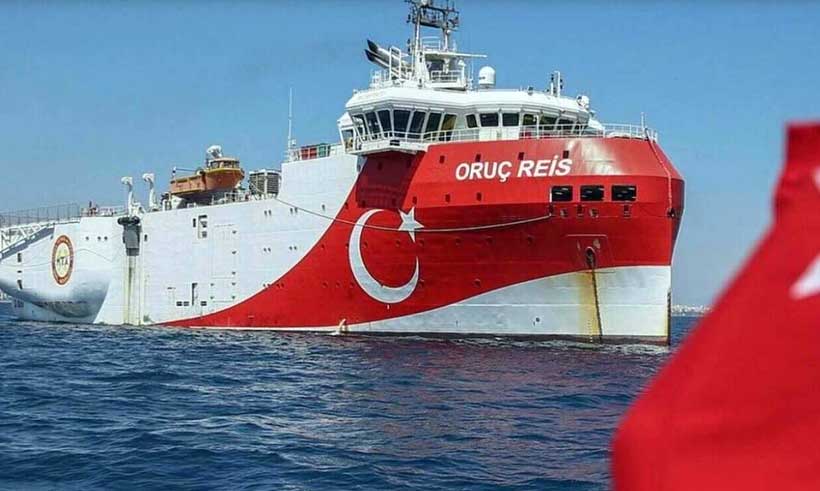 Since 2011, Eastern Mediterranean affairs have mainly been marked by instability due to the civil wars in Libya and Syria. Recently, a new source of tensions further perplexes the situation—the Greek-Turkish standoff. Currently, Athens and Ankara disagree over sovereign rights in the Eastern Mediterranean. Specifically, they both claim rights in maritime zones which have not yet been delimited. The nature of the problem is not new, dating back to November 1973. What is new is the breadth of maritime zones the two sides disagree upon. The attention has shifted towards the Eastern Mediterranean in the last ten years, while it had only focused on the Aegean Sea before energy discoveries were made in the Levantine Basin in 2009.
Greek-Turkish relations were relatively calm from 1999 until 2016. In 2002, Athens and Ankara launched the so-called "exploratory talks," a format to exchange views on thorny issues informally. The 60th round of bilateral exploratory talks took place in March 2016 and was the last until now. After 2016, cooperation between Greece and Turkey continued—for example, on the management of the refugee crisis—but the latter employed a different foreign policy approach. Seeing the EU door almost closed and having to deal with the post-coup domestic priorities, President Tayyip Erdogan sought to strengthen his country's regional role. He placed more emphasis on national security issues and was not hesitant to forge closer ties with Russia and China. He has lacked predictability in international affairs.
Eastern Mediterranean waters could not but come to Turkey's interest when hydrocarbons were discovered in the Basin. Cyprus followed Israel in proceeding to explore and exploit some reservoirs, such as the Aphrodite field, in close collaboration with some international energy companies. Like any other sovereign country in the world with resources, it had the right to develop them. The Republic of Cyprus had already entered the EU in 2004, but the island remained divided after the Turkish military invasion of 1974. From the very beginning, Turkey disagreed with the practices of the Cypriot government and acted to protect, in its view, the Turkish Cypriot community. Such actions became bolder in 2018. Turkish vessels began researching and drilling in Cypriot waters, although the exclusive economic zone of Cyprus is grounded on international law. The reaction of both the EU and the U.S. was very mild. As a result, Turkish ships uninterruptedly continue their operations as of today. Having been disappointed with the EU's stance, on September 21, 2020, Cyprus decided not to sign the list of European sanctions against Belarus unless Brussels moves to impose sanctions on Turkey over its violation of Cypriot sovereign rights in the Eastern Mediterranean.
August 2020 saw Turkey expand the same policy in regard to Cypriot waters, particularly maritime zones south of the island of Kastellorizo. The Turkish government sent the "Oruc Reis" ship to conduct research in disputed waters, according to the terminology of the American administration. It was accompanied by frigates causing Greece's similar reaction. The research lasted for more than four weeks. On September 21, Ankara did not renew the relevant NAVTEX fueling speculation about its motivations. While maintenance reasons are officially presented as the main reason for the return of "Orus Reis" to the Antalya port, the decision is generally seen as a sign to diffuse tensions in view of the EU-Turkey summit of September 24–25, where the possibility of sanctions is likely to de discussed. Nonetheless, Turkey has declared the vessel could soon continue its mission.
The crisis is far from over. External mediators, namely Germany and the U.S., call for dialogue. Other partners such as Russia, China, France and the UK also advocate for a diplomatic solution. In principle, dialogue remains the only way forward. However, Greece and Turkey have completely different agendas. Turkey opts for negotiations without preconditions on a variety of themes. Experience from history—when the Aegean Sea was the epicentre of attention—shows Ankara is aware that international law would hardly favour its position, should talks only be concentrated on the delimitation of the continental shelf. The Turkish government endeavours to boost its argumentation by publicly talking about the geographic position of Kastellorizo, yet steadily combines other demands along with the proposed arrangement of maritime zones. Greece suspiciously sees this tactic.
Another reason for pessimism is that Turkey complements its position about future dialogue with Greece with some proposals on the island of Cyprus. Specifically, Foreign Minister Mevlut Cavusoglu has talked about the establishment of an equitable revenue sharing mechanism and other schemes with the participation of all parties, including the Turkish Cypriots. Whether the two themes, Greek-Turkish relations and the rights of Turkish Cypriot and perhaps a revival of talks on the Cyprus Question are to be linked, will be seen. As a matter of principle, Athens and Nicosia do not accept the participation of the Turkish Cypriot administration in any negotiations or meetings. And they both see the Cyprus Question as an international and European problem. Having said that, Greece and Cyprus raise provocative Turkish actions in the Eastern Mediterranean at the EU level, whereas Turkey prefers direct negotiations on outstanding issues. Despite this alignment, Athens does not negotiate on behalf of Nicosia.
So, where are we? NATO "deconfliction" talks are continuing and Germany is pushing both Greece and Turkey to engage themselves in new exploratory talks. The most delicate part of the task is not to talk about the need for dialogue but to make dialogue a success before a new military crisis occurs. Russia has also offered to mediate if asked, as the problem is an area of concern for the American administration and NATO first. From a Greek perspective, good ties between Russia and Turkey are a thorn in Foreign Minister Sergey Lavrov's initiative to mediate. Of course, this can also be a blessing in disguise. Prime Minister Kyriakos Mitsotakis decided to publicize his interest in holding a telephone conversation with President Vladimir Putin at the end of July, while important meetings between Greek and Russian officials took place in recent days. Foreign Ministers Dendias and Lavrov regularly talk to each other. Greece strives to achieve balance between its clear foreign policy choices and the difficult but possible rewarming of ties with Russia, acknowledging the rising role of the latter in the South.
From our partner RIAC