Werley Nortreus: Why I Think President Jovenel Moise's Government Must Resign
A leader from the opposition, Mr. Werley Nortreus has advice for the current President of Haiti Jovenel Moise and he hopes President Jovenel Moise listens to him and resigns before it's getting worse. From 2017 until 2020, the Haitian population has taken to the streets to protest and they even burn a lot of businesses across Haiti because they are angry and humiliated by the main Leader of Haiti Jovenel Moise that they trusted. Unfortunately, the Haitian population said that their main Leader Jovenel Moise betrayed them when he accepts to run by the enemies of Haiti, so they want his resignation before it gets worse again in 2020 as opposition announced more protests in 2020 and upcoming years if Jovenel Moise doesn't step down.
In January 2020, President Jovenel Moise announced the end of the bicameral Parliament with the departure of all members of the lower chamber and two-thirds of the Senate, leaving just 10 senators. The institutional void occurred after the country failed to hold legislative and local elections last October. In 2020, President Jovenel Moise elected new Prime Minister Jouthe Joseph, and rumors are going around that Haiti has a new Government. Unfortunately, Haiti opposition leaders and parties did not recognize the new PM that President Jovenel Moise elected and opposition leaders and parties said there's no new Government yet.
"I think the current President of Haiti Jovenel Moise should resign before more protests take place in 2020 because I realized that the Haitian population won't stop protesting until he steps down along with his political party.", said Mr. Werley Nortreus, the founder of Vanyan Sòlda Ayiti and A New Haiti Before 2045 (ANHB 2045), during an interview with BDR! Live and Haiti Sentinel.

All political actors and the opposition leaders in Haiti believe that the current Haitian Government led by President 'Jovenel Moise' and his PHTK friends are not for Haiti. From 2017 until today, the U.S. Government sent so many Diplomats like Michele Sison, Kelly Craft, David Hale, and others to sit down with the current President 'Jovenel Moise' and other political actors in order to have a new Government, but all the leaders rejected the meeting, except Jovenel Moise and PHTK.
"The U.S. should understand that we are not protesting to ruin Haiti, but we are protesting for the future of Haiti and ours.", said one protester outside the U.S. Embassy in Port-Au-Prince.
From 2016 until today, millions of people across Haiti have taken to the streets to demand a new government because the majority of Presidents and Prime Ministers who used to be in power failed them. All the protests and chaos in Haiti mean that the population in Haiti doesn't want a new Government established by the U.S. or anything else but by them.

During the year 2018, the U.S. Citizens, President Donald Trump, and all the U.S. media reported and were not ashamed to call Haiti a 'sh*thole country' after all, even when Haiti is part of America and the United Nations. Honestly, the U.S. Citizens and the U.S. media wouldn't dare to call Haiti names if the Haitian Revolution leaders like Toussaint Louverture, Jean-Jacques Dessalines, and the others were still alive.
"The U.S. comments about Haiti and Haitians were wrong.", said Mr. Werley Nortreus, the political leader during an interview with Bon Déjeuner! Radio and BDR! Live.

Sadly, the Haitian population was surprised to see how the current Haitian Government was quiet when the U.S. called Haiti a 'sh*thole country'. Let's not forget that Haitians are the first black nation that won a successful anti-slavery and anti-colonial insurrection. Because of that, the people in Haiti believe that the U.S. and some Politicians in power are responsible for all the misery and poverty that's going on in Haiti. Let's not forget that all the countries in America are well-developed and rich in industries but how come Haiti never prosper, even when Haiti is part of America and the United Nations.

"I think the current President of Haiti Jovenel Moise should resign before more protests take place in 2020 because I realized that the Haitian population won't stop protesting until he steps down along with his political party.", said Mr. Werley Nortreus.
Since the opposition leaders and other political leaders announced more protests across Haiti, it makes sense for Werley Nortreus to send advice to the current President of Haiti Jovenel Moise before another deadly protest takes place in the country.
According to the opposition leaders and parties, the new Government is not yet installed by the Haitian population. The rumors about the new Haiti Government by the U.S. and President Jovenel Moise are false.
Avoid starvation: 'Immediate priority' for 3.5 million Afghans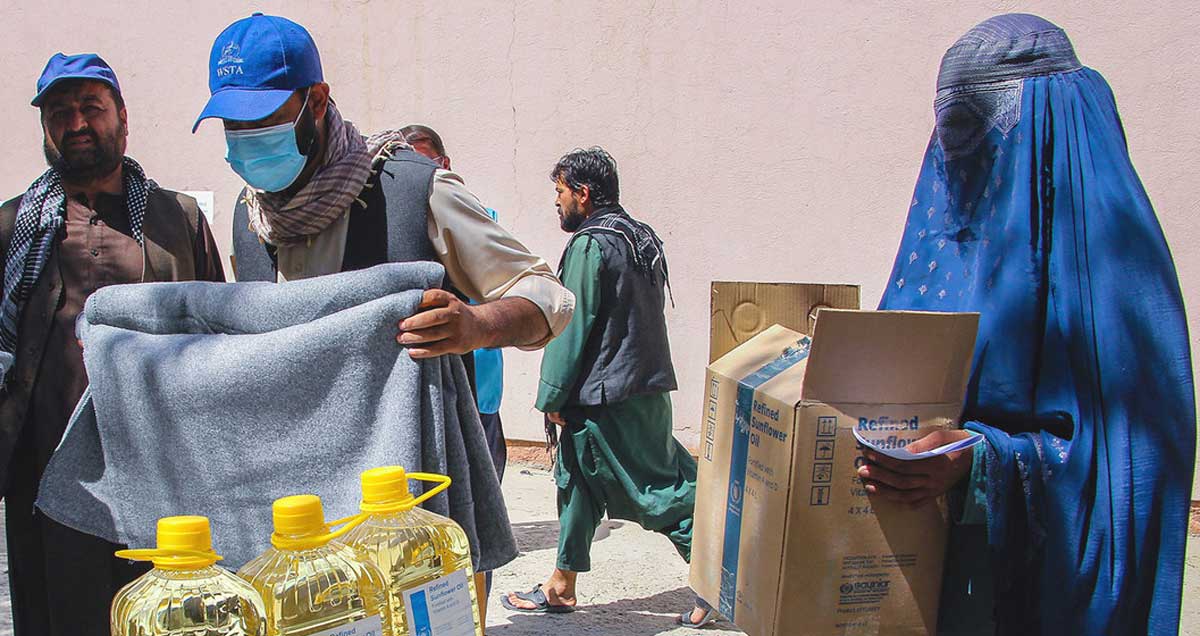 Amidst "truly unprecedented levels" of hunger in Afghanistan, the UN refugee agency (UNHCR) said on Friday that as winter arrives, avoiding widespread starvation "is an immediate priority". 
Launching a global fundraising winter campaign to help forcibly displaced families in Afghanistan and elsewhere to cope with the most life-threatening months of the year, UNHCR Spokesperson Babar Baloch described it as "a crisis of hunger and starvation".
"People don't have enough to eat, and it's very visible".
Displaced lack proper shelter
Following his recent return from Kabul, Mr. Baloch said in Geneva that a lack of insulated shelters, warm clothes, insufficient food, fuel for heating, and medical supplies are just some of the deprivations confronting people who have been forcibly displaced.
With temperatures "expected to drop to -25C, many displaced families lack proper shelter – a primary requirement if they are to survive the bitter cold", he warned.
3.5 million in need
UNHCR is appealing for increased support for 3.5 million people displaced by conflict inside Afghanistan, including 700,000 from 2021 alone.
According to Mr. Baloch, nearly 23 million people, or 55 per cent of the population, are facing extreme levels of hunger – nearly nine million of whom are at risk of famine.
This year, UNHCR has assisted some 700,000 displaced people across the country, the majority since mid-August.
The UN agency is helping nearly 60,000 people every week.
"But as we reach thousands of people, we find thousands more people who are in need of humanitarian assistance", Mr. Baloch explained, before appealing for "further resources for the most vulnerable".
He identified "single mothers with no shelter or food for their children", displaced older persons left to care for orphaned grandchildren, and people taking care of loved ones with special needs. 
Appeal for more support over winter
The UNHCR spokesperson noted that the agency's teams have delivered relief supplies via road through Afghanistan's neighbouring countries and humanitarian flights.
Five more flights carrying winter supplies are scheduled for next week, Mr. Baloch said, reiterating that support to cope with the extreme conditions will continue until February, including core relief items, such as thermal blankets and warm winter clothing.
Shelters are also being repaired and reinforced, and vulnerable families are receiving cash assistance.
Mr. Baloch thanked Government and private donors for their support to UNHCR efforts to aid and protect vulnerable families during the winter months.
However, he added that a further $374.9 million was urgently needed to bolster UNHCR's response to Afghanistan next year, particularly, over winter.
Omicron: Don't panic but prepare for likely spread
As scientists continue to investigate the Omicron COVID-19 variant, the UN World Health Organization (WHO) on Friday urged countries not to panic but to prepare for its likely spread.
Heralding South Africa's and Botswana's decision to report the appearance of the Omicron coronavirus mutation last month, the UN health agency repeated that it will take another two weeks before more is known about how transmissible and how dangerous it actually is.
Speaking in Geneva, WHO spokesperson Christian Lindmeier stressed that data suggesting that Omicron was highly transmissible was only preliminary.
Unnecessary travel bans
He also repeated WHO advice against blanket travel bans, except for countries whose health systems were unable to withstand a surge in infections.
"It is much more preferred to prepare your country, your health system to possibly incoming cases because we can be pretty sure that this Omicron variant will spread around," he said.
The Delta mutation – declared a variant of concern this summer – is now "predominant", Mr. Lindmeier added, "with over 90 per cent all around the world. This is how this virus behaves and we will not most likely be able to keep it out of individual countries."
The WHO official also cautioned against knee-jerk reactions to reports that Omicron had continued to spread.
"Let's not get deterred right now, let us first get as much information as possible to make the correct risk assessment based on the information that we will have and then let's move on," he said.
"Let's not get completely worried or confused by individual information which are all individually important, but which need to be brought together in order to assess together."
Surge team for South Africa spike
The development comes as WHO said that it was sending a technical surge team to South Africa's Gauteng province to monitor Omicron and help with contract tracing, amid a spike in coronavirus reinfections.
For the seven days leading to 30 November, South Africa reported a 311 per cent increase in new cases, compared with the previous seven days, WHO said on Thursday.
Cases in Gauteng province, where Johannesburg is located, have increased by 375 per cent week on week. Hospital admissions there rose 4.2 per cent in the past seven days from the previous week. And COVID-19-related deaths in the province jumped 28.6 per cent from the previous seven days.
Announcing the surge team deployment, Dr Salam Gueye, WHO Regional Emergency Director for Africa, noted that just 102 million Africans in Africa – 7.5 per cent of the continental population – are now fully vaccinated and that more than 80 per cent of the population has not received even a single dose. "This is a dangerously wide gap," he said.
In a statement, WHO said that South Africa is reportedly seeing more patients contracting COVID-19 after having already been infected, in a way it did not with previous variants, citing a microbiologist from the country's National Institute for Communicable Diseases (NICD).
Working with African governments to accelerate studies and bolster the response to the new variant, the World Health Organization (WHO) is urging countries to sequence between 75 and 150 samples weekly.
Detection 'bought the world time'
"The detection and timely reporting of the new variant by Botswana and South Africa has bought the world time," said Dr Matshidiso Moeti, WHO Regional Director for Africa.
"We have a window of opportunity but must act quickly and ramp up detection and prevention measures. Countries must adjust their COVID-19 response and stop a surge in cases from sweeping across Africa and possibly overwhelming already-stretched health facilities."
Uzbek home appliance manufacturer Artel joins United Nations Global Compact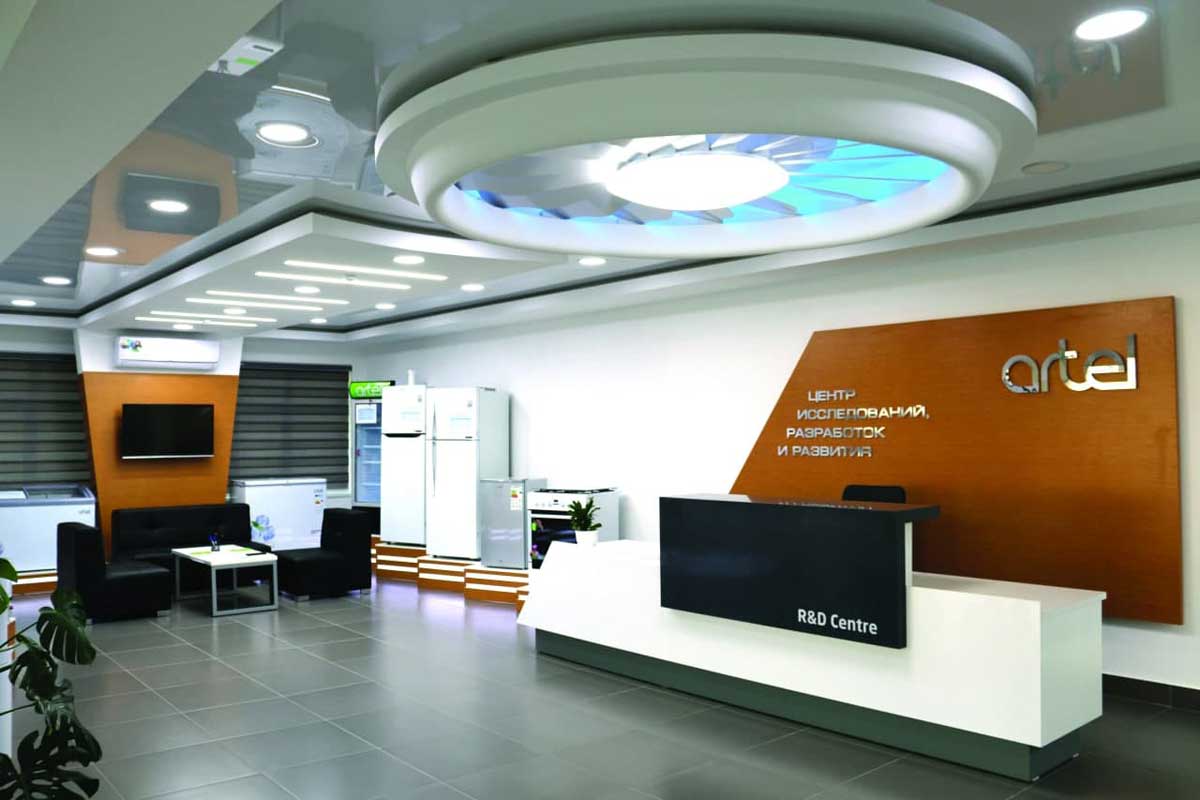 This week, Artel Electronics LLC (Artel), Central Asia's largest home appliance and electronics manufacturer, has become an official participant of the United Nation Global Compact (UNGC). Launched in 2000, the UNGC is a voluntary leadership platform for the development, implementation, and disclosure of responsible business practices. Artel becomes Uzbekistan's third company to participate.
Artel joins over 10,000 companies worldwide, including Microsoft, Facebook and Nestlé, in affirming the Compact's ten principles. These include a commitment to human rights, labour standards, sustainability, and anti-corruption. The company will also seek opportunities to promote the UN's Sustainable Development Goals (SDGs). As one of the country's largest companies, Artel's membership will provide significant momentum towards the alignment of the Uzbek private sector with international standards.
Furthermore, Artel has become a founding member of the Coalition of Business Champions for the Sustainable Development of Uzbekistan. Artel will use its position alongside coalition partners to promote placing environmental and social considerations at the heart of the country's growth. This builds on the company's significant work on water provision, gender equality and education.
Bektemir Murodov, CFO of Artel Electronics, said: "We are delighted to join the UN Global Compact and become part of such a proactive global community of businesses working towards sustainable development. As a large Uzbek company, we have a huge responsibility to promote sustainability as well as international labour standards, human rights and anti-corruption. This reaffirms our commitment to these principles.
We also know that this is a great opportunity to learn from some of the world's leading companies, and we look forward to taking an active part in the conversation around how to promote the SDGs in Uzbekistan."
Becoming a participant of the UNGC is the next step in Artel's ESG development. The company has restructured its corporate governance to align with international best practice, and continually works to increase the efficiency of its products and reduce the environmental impact of its operations. Artel also has significant social projects that focus on water access and education. Most recently, Artel promoted the UN's 16 days of Activism against Gender-based Violence and will soon launch a Women's Development Programme with a legal clinic to promote legal literacy and gender equality.