Exactly two months ago, Iranian Major General Qassem Soleimani was killed, whom the Shiite world considered a national hero, while the Sunni regimes of the Arabian Peninsula regarded him as evil incarnate. What legacy has Soleimani left in Central Asia? Will the Iranian policy in Central Asia change after the loss of its most influential military strategist? Is the threat to US interests in the Middle East and Central Asia "after Soleimani" gone?
Central Asia after Qassem Soleimani
The five post-Soviet countries of Central Asia are cautiously following the development of confrontation between the US and Iran trying to take a "middle ground" without interfering in "someone else's war". Neither political leaders nor the foreign policymakers of these Muslim republics expressed their condolences to Iran on the occasion of the assassination of Qassem Soleimani, Iran's most powerful general, the commander of the Islamic Revolutionary Guard Corps' elite Quds Force (IRGC-QF). The books of condolences for General Qassem Soleimani at the Iranian embassies in Central Asia did not contain records even of mid-level officials. Kazakh president Kassym-JomartTokayev expressed his condolences to the Iranian people, not because of the assassination of Major General, but because of the crash of a Ukrainian airliner mistakenly downed by IRGC during the so-called "Iran's revenge missile attack" at US military base in Iraq on January 8, 2020.
The analysis had shown that Central Asia's presidents tried to overlook the fact of Qassem Soleimani's assassination. Even Moscow's position, condemning Washington for the murder of "Putin's friend" and expressing condolences to Iran, could not force Central Asian leaders to speak about their own opinion on this event. Yet it is no secret that due to its economic and political influence, Moscow plays a key role in the foreign policy orientation for these post-Soviet republics. Such demonstrative "neutrality" is connected, first of all, with the concern of the region's leaders that the US-Iran conflict in the Middle East could reflect onto Central Asia's neighbor, Iran. Consequently, it could be expected that Central Asian governments will try to find a "diplomatic balance" between Washington and Tehran, as they wish to maintain cooperation with each of them individually. As a result, they will not openly take either side in the US-Iranian confrontation to the detriment of one of them.
After losing its distinguished military strategist, not a single high-ranking Iranian politician has yet visited Central Asia. Tehran's attention today is turned to the Middle East where it makes clumsy attempts to oust the United States from Iraq. The Trump administration pursues a comprehensive policy aimed at maximum pressure on Iran not only in the Middle East but throughout the world, including the Central Asian region.
On February 3, 2020, US Secretary of State Mike Pompeo visited Central Asia, where within the framework of the meeting of the so-called C5+1 he defended US strategic interests, including aimed at minimizing Iran's influence in the region. A month earlier, January 7, 2020, Alice Wells, U.S. Principal Deputy Assistant Secretary for South and Central Asian Affairs, during a meeting with Tajik Foreign Minister Sirojiddin Muhriddin, stated that "the chaos and unrest created by Iran directly through the Islamic Revolutionary Guard Corps threaten Tajikistan's security and stability." However, this time as well, Tajikistan, balancing between Washington and Tehran, cautiously circumvented the US-Iran confrontation and did not comment on the destructive activities of Iran's Quds Force and the role of its former leader Qassem Soleimani.
However, unlike government officials, middle-level politicians and analysts widely commented on Qassem Soleimani's assassination, blaming the US of "imperial behavior". For instance, Tajik politician Shodi Shabdolov compared Trump's actions, who ordered the neutralization of Qassem Soleimani, to a madman. He added that if a war between Washington and Tehran begins, it would be the end of the US, as it underestimates Iran's military power.
Another well-known analyst, head of the Tajik Political Scientists Association Abdugani Mamadazimov, noted that Soleimani's liquidation opens the door to a hybrid war, during which American embassies and other institutions in the region and in Europe can become targets for attacks by pro-Iranian Shiite militias. An analysis of local media showed that some public figures and organizations working closely with Iran for many years have expressed their support for Tehran and consider Qassem Soleimani to be a Shahid (Martyr)
Qassem Soleimani's Shadow in Central Asia
The political elite and security agencies of newly independent Central Asian states knew first-hand Qassem Soleimani, who twice, officially and secretly, visited the region to strengthen Iranian military interests in the late 90s and early 2000s. After the collapse of the Soviet Union, Iran seriously intended to expand its influence into Central Asia, using Islamic commonality, its transit attractiveness with access to Persian Gulf's trading ports and common language factor with Tajikistan. It is known that Tajiks and Iranians are the closest related peoples in the world, speaking the same Persian language. During his presidency, Akbar Hashemi Rafsanjani had declared Tajikistan as an integral part of the "Great Persian World".
To expand Iranian military influence, Tajikistan has become an ideal launching pad, the army of which was the weakest in the region, requiring external financial and technical assistance for modernization. Soon, Tehran began to actively use its leverage in the seven-year civil war in Tajikistan, playing the role of a mediator between the government of Emomali Rahmon and the Tajik Islamic opposition leader, Said Abdullo Nuri, in essence, providing hidden support to the latter.
Iran planned to realize the strengthening of its influence in Central Asia in two directions. The first provided for the establishment of political, economic and cultural cooperation with the government of Rafsanjani. The second way concerned the strengthening of military cooperation between the two countries and the creation of informal militarized groups within the Tajik Islamic opposition, focused exclusively on Tehran. The second focus was under the personal control of Iran's Supreme Leader, Ali Khamenei, who gave the task to his right-hand man, the Quds Force's chief Qassem Soleimani to assess the prospects of creating Iran's effective system of informal leverage in Central Asia opposing the United States.
For the first time, Qassem Soleimani visited Tajikistan on January 18, 1999, at the head of the Iranian military delegation, during which he met with Tajik Minister of Defense SheraliKhairullaev. According to the Tajik Ministry of Defense, the parties discussed the implementation of the Memorandum of Understanding in the field of security between the two countries. The two generals agreed to form a joint intergovernmental defense commission.
As one of the participants in that meeting later told, General Qassem Soleimani surprised many with his pronounced modesty and courtesy. He spoke in a quiet calm tone, without drawing attention to himself, which is not typical for post-Soviet military commanders educated in the spirit of Russian military traditions. His visit went unnoticed, with no media attention.
However, the real reason for Soleimani's visit was to protect Iran's interests in Afghanistan after the Taliban executed 8 Iranian diplomats. But instead of confronting the Taliban from the Iranian border, Soleimani directed the operations in support of the United Islamic Front for the Salvation of Afghanistan, also known as the "Northern Alliance," from the Tajik border. This was a unique case when the interests of the governments of Central Asia, Iran, Russia and the West coincided against the Taliban, and Soleimani successfully implemented the model of proxy warfare.
According to local sources, the second time Qassem Soleimani secretly visited Central Asia through Turkmenistan after September 11, 2001. But information about the purposes of his visit and the participants of the meeting is practically not available. Perhaps his visit was related to the upcoming deployment of U.S. troops in Central Asia, which Tehran considers a threat to its security.
Unlike the Middle East, Iran failed to create its proxies in Tajikistan. The main obstacle to the creation of the pro-Iranian Network was the difference in religious views between Central Asian Sunni Islam and Iranian Shiism. The majority of Central Asians belong to the Hanafi school of Sunni Islam, which doesn't accept Shia ideology in the region. Qassem Soleimani, as a realist military strategist, soberly assessed the situation that Iran would not be able to create strong levers of pressure in the region with the help of fragmented Tajik Islamists. In addition, Russia could not allow the creation of Iranian interests in Central Asia, which it considers a zone of its influence. Soleimani convinced Ayatollah Ali Khamenei of the futility of creating pro-Iranian proxy groups in Central Asia. He expressed his concern that funding for Tajik radical Islamists could push Dushanbe away from Tehran, and, as a result, Khamenei abandoned this venture. What Iran failed to achieve in Central Asia, it more than compensated for in the Middle East ten years later.
After 15 years, Major General's concerns have come true. Relations between Tajikistan and Iran seriously deteriorated in 2015. Tajik authorities accused Iran of supporting the opposition Islamic Renaissance Party of Tajikistan (IRPT), attempting a coup d'état in the country and training Tajik Islamic militants in Iran. Iran incurred Tajikistan's profound rage in December 2015, when Iran's top leader Ali Khamenei received IRPT leader MuhiddinKabiri, who left the country due to political persecution of the authorities.
After the failure of Iran's plan in Central Asia, Qassem Soleimani brilliantly completed the task assigned to him by Ayatollah Khamenei in the Middle East. He successfully created a pro-Iranian Shi`a Foreign Fighter Network of 50 000 bayonets, which became an effective tool of Tehran's influence in the Middle East. Today Soleimani's unique creation, Shia proxy groups such as Hezbollah, Liwa Fatemiyoun, Liwa Zainebiyoun, al-Hashd al-Shaabi, Asaib Ahl al- Haq, play the role of Iran's shock transnational terrorist forces against interests of US, Saudi Arabia, Israel, Turkey and Sunni Muslims in the Middle East.
Iran-Central Asia Military Cooperation: Problems and Challenges
As we said above, the official government of Iran conducted military cooperation with Central Asian countries. In order to jointly combat the threats of terrorism, organized crime and drug trafficking, Iran has signed a package of bilateral treaties with all governments of Central Asia.
In particular, there are intergovernmental agreements between Iran and Uzbekistan on Border cooperation, Cooperation in reducing drug use and controlling the production of narcotic and psychotropic substances. In June 2000, a Memorandum on cooperation in the fight against terrorism, transnational crime and illegal migration was signed between the National Security Service of Uzbekistan and the Ministry of Information of Iran, which performs the tasks of intelligence, counterintelligence and counter-terrorism.
However, the military cooperation between Uzbekistan and Iran was sharply reduced after the 9/11 terrorist attacks and the deployment of the U.S. military base in Uzbek Khanabad to combat international terrorism in Afghanistan. Tehran was opposed to the presence of U.S. troops in Central Asia. Moreover, Uzbekistan was alarmed by unofficial allegations that Iran allegedly provided asylum to the militants of the Islamic Movement of Uzbekistan (IMU) and its leader, Tahir Yuldash, after September 11, and the Iranian secret services allegedly trained and supplied them with documents, weapons and explosives. Tehran has repeatedly denied the allegations. However, given the fact that the IMU was closely linked with Al Qaeda, and after the overthrow of the Taliban in Afghanistan in 2001, Iranian authorities allowed Osama bin Laden's family to reside temporarily in the eastern Iranian city of Zahedan, the claims of the Uzbek side about Iranian secret service would possibly have a solid foundation
Despite the denial of Iran's intelligence services of any ties with the IMU, this assumption left a deep distrust between the two countries. Fearing Tehran's declared "export of the Islamic revolution", although this did not fit into Iran's policy in Central Asia, President of Uzbekistan, Islam Karimov, sharply reduced economic, cultural and military ties with Iran.
The political leaders of Kazakhstan and Kyrgyzstan were not interested in military cooperation with Iran because of their pro-Western views. They actively participated in the NATO Partnership for Peace program, under which they received military and technical assistance from Western countries and trained their military personnel in Russia. The activity of the U.S. military base at Bishkek's Manas airport in Kyrgyzstan (2002-13) and the participation of Kazakhstan's peacekeeping troops in the U.S. led coalition in Iraq (2003-08) deterred Iran's desire to military cooperation with Kazakhstan and Kyrgyzstan.
Iran tried to develop close military cooperation with Tajikistan and through it to extend its military influence in Central Asia. The only Iranian military attaché in Central Asia worked at the Iranian embassy in Tajikistan, who was responsible for the development of military cooperation with other countries of the "Five Stans".
Military delegations of Iran and Tajikistan regularly made mutual visits. More than 20 agreements were signed between the Ministries of Defense of these two countries, in particular, the Memorandum of understanding on military-technical cooperation, the Agreement on cooperation in training of the military personnel, and also Intergovernmental Memorandum of fighting organized crime and drug trafficking. In addition, the Iranian-Tajik intergovernmental commission on defense was created and conducted regular meetings.
In 2005, Tajikistan began to cooperate with IRGC. The leadership of the IRGC declared its readiness to cooperate in training Tajik military personnel on the basis of two Iranian military universities in the fields of engineering and military medicine, communications and electronics. Iran also expressed readiness to send its military advisers to Tajikistan to train 500 Tajik soldiers to participate in maneuvers and to work out attacks in mountainous areas. Tehran was willing to take on the costs of their training.
In 2010, the Ministry of Defense of Iran launched an initiative to develop military cooperation in the framework of the Union of Persian-Speaking Nations between Afghanistan, Tajikistan and Iran. According to the Iranian side, such cooperation can be effective in the fight against drugs and international terrorism and will ensure security in the region.
However, Iran failed to fulfill its intentions to expand cooperation with Central Asia in the military-technical sphere for several reasons. First, Russia was and remains the main military partner of Tajikistan, which did not allow the expansion of Iran's military influence in the post-Soviet space. Tehran's recognition of Moscow's special interests in Central Asia forced Iran to hold its horses in the region, and such deft diplomatic maneuvering has been appreciated by the Kremlin. Tehran's diplomatic courtesy in Central Asia allowed it to create a tactical alliance with Russia in the Middle East. According to Reuters, it was Soleimani who personally persuaded Putin to intervene in the Syrian war during an unofficial visit to Moscow in July 2015.
Secondly, the problematic state of Iran's economy, the low potential of its national military industry, and outdated military equipment were an inhibiting factor of Iran's ambitions.
Thirdly, the United States' "maximum pressure" campaign against Tehran played an important role to curb Iran's military influence in Central Asia.
In conclusion, Iran's strategy in Central Asia after the assassination of Qassem Soleimani is unlikely to change. It is to be expected that Tehran will continue to pursue its policy in the region taking into account Russian interests. The tactical alliance of Moscow and Tehran, and their strategic interests today are directed against the expansion of US influence in Central Asia and the Middle East.
Russia's Waning Influence in Central Asia is Inviting Regional Actors to Fill the Vacuum
As the Kremlin seems preoccupied with the war in Ukraine and as the region's leaders re-evaluate their relationship with Moscow, other regional powers sense the opportunity to exploit it.
The geographical 'underbelly', as it is called, Central Asia is a region where Moscow enjoys sizeable economic, political, and soft power influence. However, the war in Ukraine has created understandable consternation in the region.
The CARs have neither condemned nor condoned the Russian action. They have been hesitant and apprehensive about supporting Russian President Vladimir Putin's aggression. In fact, certain actions indicate resistance to Moscow. While all of them are authoritarian states, they have neither outlawed any anti-war demonstrations in prominent locations nor clamped down on gatherings of solidarity with Ukraine. Kyrgyzstan, Tajikistan, and Uzbekistan rebutted Kremlin readouts that professed tacit support from their leaders. Uzbekistan warned its migrants in Russia of punitive measures, if they subject themselves to recruitment in the Russian army. As Russia's military assault faltered and the magnitude of human misery in Ukraine became clearer, countries have moved from reticent statements of concern to more explicit criticism.
As the region's leaders re-evaluate their relationship with Moscow, this has opened the door to new chances for China and Turkey, two states with historically significant ties to Central Asia.
China
For China, the Eurasian landmass constitutes the heart of its flagship Belt and Road Initiative. In other words, Beijing's path to dominance goes through Central Asia. Shipping containers from China traditionally traversed through Russia to Europe (Northern route). But following the war, the western sanctions and the trade disruptions that ensued have forced a rethink in Beijing's strategic calculus.
As a result, Chinese carriers are increasingly choosing the Trans-Caspian International Transport Route to bypass the Russian route to reach Europe. This route is also dubbed as the 'Middle Corridor of the BRI.' According to the Trans-Caspian International Transport Route Association, cargo traffic across Central Asia and the Caucasus is predicted to have a significant increase in comparison to the previous year. Discerning the geopolitical churn and change in the Eurasian political climate, logistical companies such as Denmark's Maersk and Finland's Nurminen kicked off new train services along the middle corridor. Several Chinese logistics companies, that had initially dismissed the Middle Corridor as unviable, also adapted to the changing circumstances.
Apart from this, to reassure Beijing's economic interests, Chinese Foreign Minister Wang Yi visited Kazakhstan to meet his counterparts in the third annual China-Central Asia foreign ministers meeting (C+C5).
China is also concerned about security issues and has advocated stability in the region, primarily to secure its economic interests and to prevent any spillover effects that could foment unrest in the Xinjiang province. For years, Russia and China have had an unofficial division of labor, where Moscow would take the driver's seat in security issues and Beijing would do the same in economic concerns. However, Russia's preoccupation in a protracted war juxtaposed with Beijing's growing ties with the region could translate and give China the necessary incentive to supplant Russia as a security guarantor.
Analysts have described the Russia-China partnership in Central Asia as one of 'Cooperation and Competition,' but the war has pushed Russia to a precarious position where it will find it increasingly difficult to compete, leaving it with no option but to show indisposed cooperation with China in the future.
Turkey
Turkey is another power in the region that is striving to increase its presence against the backdrop of Moscow's waning influence. In recent times, Ankara's push for more influence is evident after being on the margins for decades.
Two weeks following ex-Foreign Minister Komilov's public support for Ukraine's territorial integrity, Erdogan paid a visit to Uzbekistan. During his two-day visit, he concluded ten agreements and pledged to increase bilateral trade. Subsequently, similar agreements were concluded with Kazakhstan when Tokayev paid a state visit to Turkey. Both the leaders signed a joint statement that had reference to raising the relationship to the level of 'enhanced strategic partnership'
Turkey's hard power more than its soft power, especially its Bayraktar drones, has attracted the attention of the CARs. The use of Turkish drones by Azerbaijan to tip the scales in the Nagorno-Karabakh conflict has improved Ankara's long-dormant reputation. Turkmenistan has long been a purchaser of Turkish weapons, particularly drones. In 2021, Kyrgyzstan also purchased its own drones in response to a border dispute with Tajikistan. While Kazakhstan and Turkey have opted to jointly produce drones in Kazakhstan.
The potential for trade, though, is possibly the biggest that Turkey and Central Asia can offer one another. The scope of Ankara's economy and the resources it has access to are indeed circumscribed. Even so, a more significant Turkish engagement is currently supported in the region and is well-positioned to substantially fill the vacuum made possible by Russia after the invasion of Ukraine.
Turkey specifically seeks to establish itself as a credible and feasible alternative to Russia's position along China's Belt and Road Initiative (BRI). In the light of shifting geopolitical equations and trade route disruptions, the Central Asian States are also looking for greater participation from Ankara for purposes of connectivity and balancing the power competition in the region.
Declining Russian hegemony along with assertive responses of the CARs is giving impetus to powers like China and Turkey to play a greater role in the region. More importantly, the sanctions imposed on Russia are having reverberations throughout the region because of its ties with Moscow. Hence, for the CARs to strategically re-evaluate by inviting more regional actors is an opportunity to extricate themselves gradually from Moscow.
Tashkent's Historic Opportunity to Emerge as a Regional Leader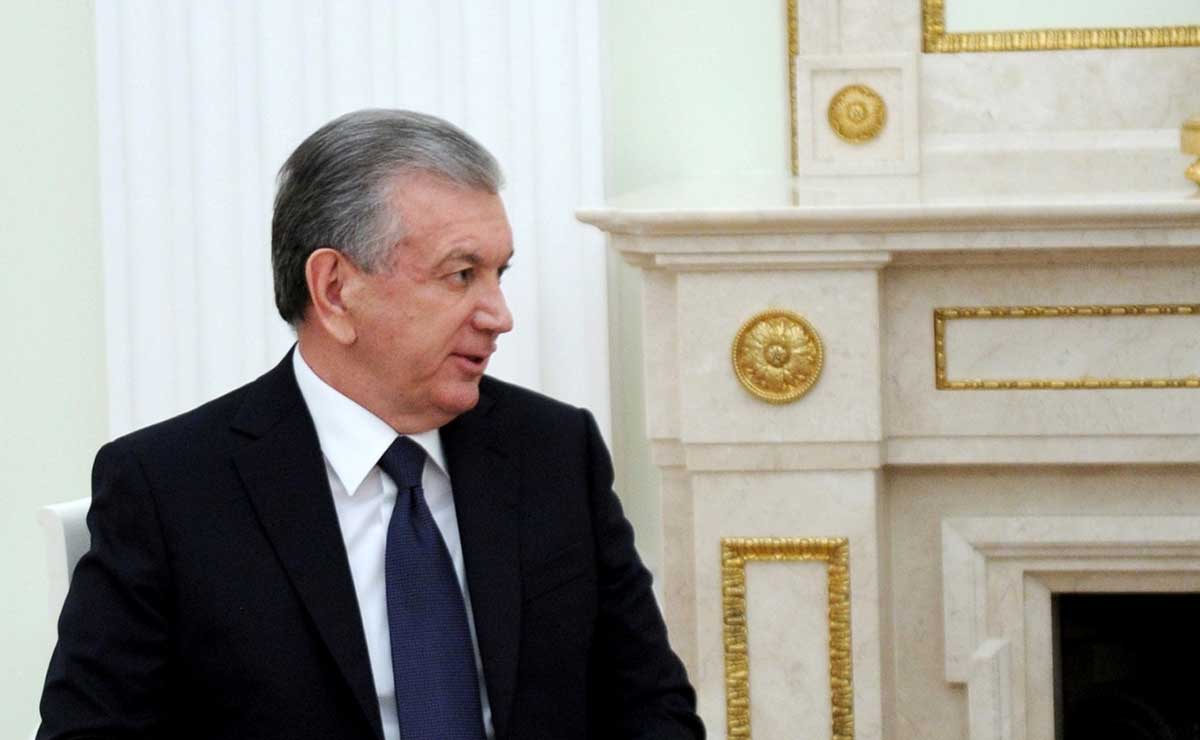 The people of Uzbekistan look to President Shavkat Mirziyoyev with hope that would have seemed impossible under the 27 year despotic regime of Islam Karimov. Since taking office in 2016, President Mirziyoyev has "astonished and delighted his citizens with his enthusiasm for reform." In 2019, Mirziyoyev decisive efforts to end forced labour in cotton fields earned Uzbekistan the honor of being named 'Country of the Year' by The Economist magazine. The U.S. State Department recently recognized Uzbekistan's efforts to "prosecute, convict, and sentence more traffickers; prosecute officials allegedly complicit in forced labor in the cotton harvest; and identify more victims;" in the 2022 Trafficking in Persons Report.
President Mirziyoyev reforms have unlocked potential for Uzbekistan to assert its status as a regional power. With a largely ethnically homogenous population of close to 35 million in 2021, Uzbekistan stands out as a natural leader in Central Asia. Against the backdrop of the ongoing war in Ukraine, President Mirziyoyev benefits from not being part of the Moscow-led organizations of the Eurasian Economic Union (EEU) and the Collective Security Treaty Organization (CSTO). Earlier in July 2022, President Mirziyoyev demonstrated his ability to respond to mass protests in Karakalpakstan with adequate action: personally traveling to Karakalpakstan, cancelling the objectionable constitutional reform, calling for the de-escalation of violence perpetrated by security forces against civilians, and dismissing unresponsive government officials. These steps represent a significant departure from the actions of his predecessor and his neighbors in the region, who met protests with excessive violence and turned to Moscow for support.
President Mirziyoyev's work, though admirable, is far from complete. Uzbekistan still must guard against pervasive efforts of Russian influence in order to effectively exercise its regional power and stake its claim as a nation on the rise in both liberty and prosperity.
Alisher Usmanov, an infamous Russian-Uzbek billionaire metal magnate and early Facebook investor, is known by many as a tool that President Putin uses for his influence in Uzbekistan. Usmanov is "entrusted with servicing financial flows" for Putin. Many recall Usmanov's emotional plea directed at Putin's nemesis, Alexei Navalny, in a cringe-worthy attempt to demonstrate his loyalty. In addition to Usmanov's ties to Putin, he is also known to be a close ally of Kazakh President Tokayev, an old classmate at the Moscow State Institute for International Relations in the 1970s.
Usmanov is one of Putin's favorite oligarchs, and was heavily sanctioned by the United States, European Union, and United Kingdom following Putin's irredentism in Ukraine. The most heartbreaking loss for Usmanov is surely his Dilbar: a $600 million yacht named after his mother which was seized by German authorities. The largest yacht in the world by gross tonnage, the Dilbar is complete with two helipads and one of the biggest indoor pools ever installed on a yacht. Usmanov, as well as his two sisters who face related sanctions, each filed legal appeals in April in attempts to overturn the EU sanctions. These appeals were denied.
Usmanov, more so than most oligarchs, inspired the establishment of a special sanctions enforcement task force in the UK, and a special "KleptoCapture" unit in the US: groups comprised of interagency experts dedicated to building cases, tracking assets, and enforcing sanctions against oligarchs. This effort was characterized by UK Foreign Secretary Liz Truss: "Our message to Putin and his allies has been clear from day one – invading Ukraine would have serious and crippling economic consequences. Sanctioning Usmanov and Shuvalov sends a clear message that we will hit oligarchs and individuals closely associated with the Putin regime and his barbarous war. We won't stop here. Our aim is to cripple the Russian economy and starve Putin's war machine."
Russia's Foreign Minister Sergei Lavrov is set for an official visit to Tashkent, Uzbekistan on July 28 and 29 in conjunction with a meeting of the Shanghai Cooperation Organization (SCO). Lavrov's visit comes at a pivotal time for President Mirziyoyev to assert Uzbekistan as a leader in Central Asia amidst war in Ukraine and instability amongst its neighbors.
President Mirziyoyev should be wise in his dealings with both Lavrov and Usmanov, as onlookers will perceive an embrace as a sign of Russia's growing influence in the country. Usmanov's participation and investment in Uzbek national projects will deter multi-lateral development bank financing and other Western capital inflow. A continued relationship with Usmanov is not the key to Mirziyoyev's prosperity. Uzbekistan has a historic opportunity to strengthen its role on the global stage under President Mirziyoyev's leadership. Lavrov's visit comes at a crucial time to show that Tashkent is not under Moscow's thumb. President Mirziyoyev has begun his term by galvanizing the Uzbek people in hopes of reform. As is made crystal clear in Ukraine, embrace of Russian influence, whether diplomatic or oligarchic, dims this light of hope.
Escaping a bear hug: Kazakhstan seeks closer ties to US and Europe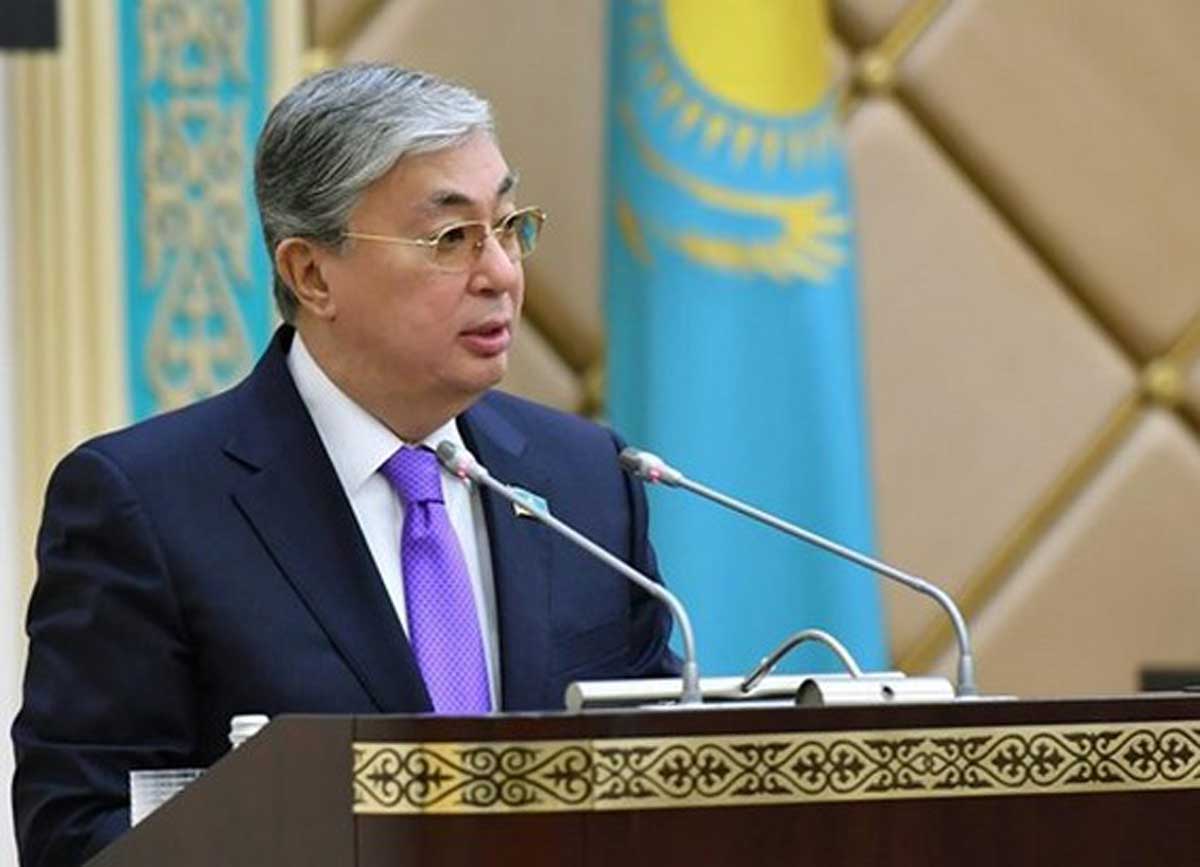 Eight years ago, Kazakh shrugged off Russian President Vladimir Putin's remarks suggesting he could pull a Ukraine on Kazakhstan. They did so again in January when Mr. Putin reiterated his denial of Kazakh nation and statehood while Russian troops massed on Ukraine's border. Today, Kazakhs no longer discount Mr. Putin's words.
As a result, the days are likely gone when Kazakhstan would invite Russian troops to squash a popular revolt and rioting fuelled by infighting among the country's elite. But, to be fair, Russian troops withdrew within days early this year after helping to restore law and order, despite Mr. Putin's rhetoric.
Russia's invasion of Ukraine on February 24 puts Mr. Putin's assertion that "Kazakhstan is a Russian-speaking country in the full sense of the word" in a different light, even if few, if any, believe that the Russian leader is about to take action.
Nevertheless, today, Kazakhs pay attention to accusations by Russian commentators and officials that Kazakhstan has become an enemy by failing to support Mr. Putin's war in Ukraine.
Kazakh President Kassym-Jomart Tokayev made his opposition to the invasion clear when he attended in June the St. Petersburg Economic Forum. Sitting next to Mr. Putin, Mr. Tokayev insisted that Kazakhstan did not recognize breakaway Russian-supported "quasi-state formations" such as Ukraine's regions of Donetsk and Luhansk and Georgia's Abkhazia and South Ossetia.
Mr. Tokayev further appeared to confirm Russian assessments of Kazakh hostility when he declared that Kazakhstan hoped to offer an alternative to Western businesses leaving Russia because of US and European sanctions imposed in response to the invasion.
Earlier, Kazakhstan abstained in a United Nations General Assembly vote that condemned Russia for its invasion of Ukraine.
Since then, Kazakhstan's sovereign wealth fund announced that it would no longer do business in Russian rubles. Kazakhstan also stopped producing Russia's Sputnik V vaccine against Covid-19.
More hard-hitting, Kazakhstan reversed its long-standing monetary policy, allowing the Kazakh tenge to track the ruble. In doing so, it effectively decoupled its currency from its Russian counterpart.
Russia saw the move as a step towards a Kazakh withdrawal from the monetary committee of the Commonwealth of Independent States (CIS), the regional organization of former Soviet republics established after the demise of the Soviet Union.
The lessons of the January revolt and the Russian invasion have also prompted Kazakhstan to focus on strengthening its armed forces, building a local defense industry, and reducing its reliance on Russia for arms purchases.
Kazakhstan, the only Central Asian country to border Russia, is vulnerable because its 7,644-kilometre Kazakh-Russian border is the world's longest continuous international frontier and its second-longest by total length, after the Canada–United States border.
In retaliation for Kazakh support of efforts to reduce European Union dependence on Russian energy, Russia this month halted the flow of oil through a pipeline that pumps oil from Kazakhstan's Tengiz oil field to the Russian Black Sea port of Novorossiysk.
The closure, ordered by a Russian court initially for one month, followed on the heels of a telephone call between Mr. Tokayev and European Union Council President Charles Michel.
Mr. Tokayev hopes that the EU will help Kazakhstan develop "alternative transcontinental corridors," including "an international trans-Caspian traffic route" that would bypass Russia and link it to a pipeline that connects the Azerbaijan capital of Baku to the Turkish Mediterranean port of Ceyhan.
Focused on connectivity, the Kazakh, Azerbaijani, and Turkish ministers of foreign affairs and transport met in late June to discuss the accelerated development of the route or Middle Corridor that would link Europe and China, bypassing Russia.
The EU-Kazakh discussion reflects heightened European interest in Central Asia. In an earlier indication, European Union officials said that the EU would become the top investor in the world's tallest dam in Tajikistan. The move was aimed at helping Central Asia reduce its reliance on Russia and constituted part of the EU's answer to China's Belt and Road Initiative.
It's an approach that is gaining traction in Washington.
"As Washington policymakers look for ways to counter Russian influence and complicate Mr. Putin's life, helping Kazakhstan reduce its dependence on Moscow-controlled pipelines, reform its economy, and coordinate with neighbouring Central Asian states to limit the influence of both China and Russia might be a good place to start," said Wall Street Journal columnist Walter Russell Mead.
Even so, the increasingly tense Russian-Kazakh relationship has not prevented Kazakhstan from planning to participate, alongside, among others, China, Iran, India, Uzbekistan, Azerbaijan, and Armenia, in Russia's International Army Games next month, the first time the event is being held since Russia invaded Ukraine.
The games are likely to be a mere blip on a downward trend.
Mr. Putin signalled that he had not lost sight of Central Asia because of Ukraine by last month visiting Takijistan, home to Russia's largest foreign base, and Turkmenistan for a Caspian summit that Mr. Tokayev also attended. It was Mr. Putin's first trip abroad since his troops invaded Ukraine.
"The war of words is likely to escalate in the coming days and weeks. Moscow is certainly likely to use its control of pipelines, its propaganda apparatus, and its ties with China to try to rein in Kazakhstan. Nur-Sultan, in response, will likely pursue a more nationalistic policy at home and seek closer relations with the West," said Russia and Central Asia analyst Paul Goble, referring to the Kazakh capital that was renamed Nur-Sultan in 2019.