Exactly two months ago, Iranian Major General Qassem Soleimani was killed, whom the Shiite world considered a national hero, while the Sunni regimes of the Arabian Peninsula regarded him as evil incarnate. What legacy has Soleimani left in Central Asia? Will the Iranian policy in Central Asia change after the loss of its most influential military strategist? Is the threat to US interests in the Middle East and Central Asia "after Soleimani" gone?
Central Asia after Qassem Soleimani
The five post-Soviet countries of Central Asia are cautiously following the development of confrontation between the US and Iran trying to take a "middle ground" without interfering in "someone else's war". Neither political leaders nor the foreign policymakers of these Muslim republics expressed their condolences to Iran on the occasion of the assassination of Qassem Soleimani, Iran's most powerful general, the commander of the Islamic Revolutionary Guard Corps' elite Quds Force (IRGC-QF). The books of condolences for General Qassem Soleimani at the Iranian embassies in Central Asia did not contain records even of mid-level officials. Kazakh president Kassym-JomartTokayev expressed his condolences to the Iranian people, not because of the assassination of Major General, but because of the crash of a Ukrainian airliner mistakenly downed by IRGC during the so-called "Iran's revenge missile attack" at US military base in Iraq on January 8, 2020.
The analysis had shown that Central Asia's presidents tried to overlook the fact of Qassem Soleimani's assassination. Even Moscow's position, condemning Washington for the murder of "Putin's friend" and expressing condolences to Iran, could not force Central Asian leaders to speak about their own opinion on this event. Yet it is no secret that due to its economic and political influence, Moscow plays a key role in the foreign policy orientation for these post-Soviet republics. Such demonstrative "neutrality" is connected, first of all, with the concern of the region's leaders that the US-Iran conflict in the Middle East could reflect onto Central Asia's neighbor, Iran. Consequently, it could be expected that Central Asian governments will try to find a "diplomatic balance" between Washington and Tehran, as they wish to maintain cooperation with each of them individually. As a result, they will not openly take either side in the US-Iranian confrontation to the detriment of one of them.
After losing its distinguished military strategist, not a single high-ranking Iranian politician has yet visited Central Asia. Tehran's attention today is turned to the Middle East where it makes clumsy attempts to oust the United States from Iraq. The Trump administration pursues a comprehensive policy aimed at maximum pressure on Iran not only in the Middle East but throughout the world, including the Central Asian region.
On February 3, 2020, US Secretary of State Mike Pompeo visited Central Asia, where within the framework of the meeting of the so-called C5+1 he defended US strategic interests, including aimed at minimizing Iran's influence in the region. A month earlier, January 7, 2020, Alice Wells, U.S. Principal Deputy Assistant Secretary for South and Central Asian Affairs, during a meeting with Tajik Foreign Minister Sirojiddin Muhriddin, stated that "the chaos and unrest created by Iran directly through the Islamic Revolutionary Guard Corps threaten Tajikistan's security and stability." However, this time as well, Tajikistan, balancing between Washington and Tehran, cautiously circumvented the US-Iran confrontation and did not comment on the destructive activities of Iran's Quds Force and the role of its former leader Qassem Soleimani.
However, unlike government officials, middle-level politicians and analysts widely commented on Qassem Soleimani's assassination, blaming the US of "imperial behavior". For instance, Tajik politician Shodi Shabdolov compared Trump's actions, who ordered the neutralization of Qassem Soleimani, to a madman. He added that if a war between Washington and Tehran begins, it would be the end of the US, as it underestimates Iran's military power.
Another well-known analyst, head of the Tajik Political Scientists Association Abdugani Mamadazimov, noted that Soleimani's liquidation opens the door to a hybrid war, during which American embassies and other institutions in the region and in Europe can become targets for attacks by pro-Iranian Shiite militias. An analysis of local media showed that some public figures and organizations working closely with Iran for many years have expressed their support for Tehran and consider Qassem Soleimani to be a Shahid (Martyr)
Qassem Soleimani's Shadow in Central Asia
The political elite and security agencies of newly independent Central Asian states knew first-hand Qassem Soleimani, who twice, officially and secretly, visited the region to strengthen Iranian military interests in the late 90s and early 2000s. After the collapse of the Soviet Union, Iran seriously intended to expand its influence into Central Asia, using Islamic commonality, its transit attractiveness with access to Persian Gulf's trading ports and common language factor with Tajikistan. It is known that Tajiks and Iranians are the closest related peoples in the world, speaking the same Persian language. During his presidency, Akbar Hashemi Rafsanjani had declared Tajikistan as an integral part of the "Great Persian World".
To expand Iranian military influence, Tajikistan has become an ideal launching pad, the army of which was the weakest in the region, requiring external financial and technical assistance for modernization. Soon, Tehran began to actively use its leverage in the seven-year civil war in Tajikistan, playing the role of a mediator between the government of Emomali Rahmon and the Tajik Islamic opposition leader, Said Abdullo Nuri, in essence, providing hidden support to the latter.
Iran planned to realize the strengthening of its influence in Central Asia in two directions. The first provided for the establishment of political, economic and cultural cooperation with the government of Rafsanjani. The second way concerned the strengthening of military cooperation between the two countries and the creation of informal militarized groups within the Tajik Islamic opposition, focused exclusively on Tehran. The second focus was under the personal control of Iran's Supreme Leader, Ali Khamenei, who gave the task to his right-hand man, the Quds Force's chief Qassem Soleimani to assess the prospects of creating Iran's effective system of informal leverage in Central Asia opposing the United States.
For the first time, Qassem Soleimani visited Tajikistan on January 18, 1999, at the head of the Iranian military delegation, during which he met with Tajik Minister of Defense SheraliKhairullaev. According to the Tajik Ministry of Defense, the parties discussed the implementation of the Memorandum of Understanding in the field of security between the two countries. The two generals agreed to form a joint intergovernmental defense commission.
As one of the participants in that meeting later told, General Qassem Soleimani surprised many with his pronounced modesty and courtesy. He spoke in a quiet calm tone, without drawing attention to himself, which is not typical for post-Soviet military commanders educated in the spirit of Russian military traditions. His visit went unnoticed, with no media attention.
However, the real reason for Soleimani's visit was to protect Iran's interests in Afghanistan after the Taliban executed 8 Iranian diplomats. But instead of confronting the Taliban from the Iranian border, Soleimani directed the operations in support of the United Islamic Front for the Salvation of Afghanistan, also known as the "Northern Alliance," from the Tajik border. This was a unique case when the interests of the governments of Central Asia, Iran, Russia and the West coincided against the Taliban, and Soleimani successfully implemented the model of proxy warfare.
According to local sources, the second time Qassem Soleimani secretly visited Central Asia through Turkmenistan after September 11, 2001. But information about the purposes of his visit and the participants of the meeting is practically not available. Perhaps his visit was related to the upcoming deployment of U.S. troops in Central Asia, which Tehran considers a threat to its security.
Unlike the Middle East, Iran failed to create its proxies in Tajikistan. The main obstacle to the creation of the pro-Iranian Network was the difference in religious views between Central Asian Sunni Islam and Iranian Shiism. The majority of Central Asians belong to the Hanafi school of Sunni Islam, which doesn't accept Shia ideology in the region. Qassem Soleimani, as a realist military strategist, soberly assessed the situation that Iran would not be able to create strong levers of pressure in the region with the help of fragmented Tajik Islamists. In addition, Russia could not allow the creation of Iranian interests in Central Asia, which it considers a zone of its influence. Soleimani convinced Ayatollah Ali Khamenei of the futility of creating pro-Iranian proxy groups in Central Asia. He expressed his concern that funding for Tajik radical Islamists could push Dushanbe away from Tehran, and, as a result, Khamenei abandoned this venture. What Iran failed to achieve in Central Asia, it more than compensated for in the Middle East ten years later.
After 15 years, Major General's concerns have come true. Relations between Tajikistan and Iran seriously deteriorated in 2015. Tajik authorities accused Iran of supporting the opposition Islamic Renaissance Party of Tajikistan (IRPT), attempting a coup d'état in the country and training Tajik Islamic militants in Iran. Iran incurred Tajikistan's profound rage in December 2015, when Iran's top leader Ali Khamenei received IRPT leader MuhiddinKabiri, who left the country due to political persecution of the authorities.
After the failure of Iran's plan in Central Asia, Qassem Soleimani brilliantly completed the task assigned to him by Ayatollah Khamenei in the Middle East. He successfully created a pro-Iranian Shi`a Foreign Fighter Network of 50 000 bayonets, which became an effective tool of Tehran's influence in the Middle East. Today Soleimani's unique creation, Shia proxy groups such as Hezbollah, Liwa Fatemiyoun, Liwa Zainebiyoun, al-Hashd al-Shaabi, Asaib Ahl al- Haq, play the role of Iran's shock transnational terrorist forces against interests of US, Saudi Arabia, Israel, Turkey and Sunni Muslims in the Middle East.
Iran-Central Asia Military Cooperation: Problems and Challenges
As we said above, the official government of Iran conducted military cooperation with Central Asian countries. In order to jointly combat the threats of terrorism, organized crime and drug trafficking, Iran has signed a package of bilateral treaties with all governments of Central Asia.
In particular, there are intergovernmental agreements between Iran and Uzbekistan on Border cooperation, Cooperation in reducing drug use and controlling the production of narcotic and psychotropic substances. In June 2000, a Memorandum on cooperation in the fight against terrorism, transnational crime and illegal migration was signed between the National Security Service of Uzbekistan and the Ministry of Information of Iran, which performs the tasks of intelligence, counterintelligence and counter-terrorism.
However, the military cooperation between Uzbekistan and Iran was sharply reduced after the 9/11 terrorist attacks and the deployment of the U.S. military base in Uzbek Khanabad to combat international terrorism in Afghanistan. Tehran was opposed to the presence of U.S. troops in Central Asia. Moreover, Uzbekistan was alarmed by unofficial allegations that Iran allegedly provided asylum to the militants of the Islamic Movement of Uzbekistan (IMU) and its leader, Tahir Yuldash, after September 11, and the Iranian secret services allegedly trained and supplied them with documents, weapons and explosives. Tehran has repeatedly denied the allegations. However, given the fact that the IMU was closely linked with Al Qaeda, and after the overthrow of the Taliban in Afghanistan in 2001, Iranian authorities allowed Osama bin Laden's family to reside temporarily in the eastern Iranian city of Zahedan, the claims of the Uzbek side about Iranian secret service would possibly have a solid foundation
Despite the denial of Iran's intelligence services of any ties with the IMU, this assumption left a deep distrust between the two countries. Fearing Tehran's declared "export of the Islamic revolution", although this did not fit into Iran's policy in Central Asia, President of Uzbekistan, Islam Karimov, sharply reduced economic, cultural and military ties with Iran.
The political leaders of Kazakhstan and Kyrgyzstan were not interested in military cooperation with Iran because of their pro-Western views. They actively participated in the NATO Partnership for Peace program, under which they received military and technical assistance from Western countries and trained their military personnel in Russia. The activity of the U.S. military base at Bishkek's Manas airport in Kyrgyzstan (2002-13) and the participation of Kazakhstan's peacekeeping troops in the U.S. led coalition in Iraq (2003-08) deterred Iran's desire to military cooperation with Kazakhstan and Kyrgyzstan.
Iran tried to develop close military cooperation with Tajikistan and through it to extend its military influence in Central Asia. The only Iranian military attaché in Central Asia worked at the Iranian embassy in Tajikistan, who was responsible for the development of military cooperation with other countries of the "Five Stans".
Military delegations of Iran and Tajikistan regularly made mutual visits. More than 20 agreements were signed between the Ministries of Defense of these two countries, in particular, the Memorandum of understanding on military-technical cooperation, the Agreement on cooperation in training of the military personnel, and also Intergovernmental Memorandum of fighting organized crime and drug trafficking. In addition, the Iranian-Tajik intergovernmental commission on defense was created and conducted regular meetings.
In 2005, Tajikistan began to cooperate with IRGC. The leadership of the IRGC declared its readiness to cooperate in training Tajik military personnel on the basis of two Iranian military universities in the fields of engineering and military medicine, communications and electronics. Iran also expressed readiness to send its military advisers to Tajikistan to train 500 Tajik soldiers to participate in maneuvers and to work out attacks in mountainous areas. Tehran was willing to take on the costs of their training.
In 2010, the Ministry of Defense of Iran launched an initiative to develop military cooperation in the framework of the Union of Persian-Speaking Nations between Afghanistan, Tajikistan and Iran. According to the Iranian side, such cooperation can be effective in the fight against drugs and international terrorism and will ensure security in the region.
However, Iran failed to fulfill its intentions to expand cooperation with Central Asia in the military-technical sphere for several reasons. First, Russia was and remains the main military partner of Tajikistan, which did not allow the expansion of Iran's military influence in the post-Soviet space. Tehran's recognition of Moscow's special interests in Central Asia forced Iran to hold its horses in the region, and such deft diplomatic maneuvering has been appreciated by the Kremlin. Tehran's diplomatic courtesy in Central Asia allowed it to create a tactical alliance with Russia in the Middle East. According to Reuters, it was Soleimani who personally persuaded Putin to intervene in the Syrian war during an unofficial visit to Moscow in July 2015.
Secondly, the problematic state of Iran's economy, the low potential of its national military industry, and outdated military equipment were an inhibiting factor of Iran's ambitions.
Thirdly, the United States' "maximum pressure" campaign against Tehran played an important role to curb Iran's military influence in Central Asia.
In conclusion, Iran's strategy in Central Asia after the assassination of Qassem Soleimani is unlikely to change. It is to be expected that Tehran will continue to pursue its policy in the region taking into account Russian interests. The tactical alliance of Moscow and Tehran, and their strategic interests today are directed against the expansion of US influence in Central Asia and the Middle East.
The Effectiveness of Confucius Institutes in Promoting Chinese Soft Power in Kazakhstan
In February 2016, Dariga Nazerbayeva, the then-deputy prime minister of Kazakhstan, declared that Kazakh children should learn Chinese in addition to Kazakh, Russian and English.[1] She further claimed, "China is our friend, our trading partner and the biggest investor in the economy of our country… in the near future, we will all need to know Chinese." [2] Her statement not only emphasized the economic relationship between China and Kazakhstan, but also appealed to the promotion of stronger cultural bonds between the two countries—namely, through the medium of language learning.
Modern Sino-Kazakh relations are primarily based on the two countries' strong trade ties with one another. China, as a rising global power, needs to secure substantial natural resource reserves to fuel its ever-growing consumption needs.[3] Given that Kazakhstan is a geographic neighbor with vast amounts of oil, gas, and other extractive resources, China considers it as an enticing candidate for supplying its energy demands.[4] Kazakhstan, meanwhile, recognizes the capacity of Chinese investment to bolster its economic growth, as well as to fund new infrastructure and industries.[5]
The economic partnership between the two countries took on an additional level of significance after China launched the New Silk Road Economic Belt (part of the Belt and Road Initiative) in 2013. Chinese policymakers viewed Kazakhstan as an integral component of carrying out this infrastructural investment project due to its natural resources and its geographic positioning as a bridge between Europe and Asia. Therefore, they sought out Kazakhstan's full commitment towards supporting the enterprise.
Despite the massive economic gains promised by the New Silk Road Economic Belt, Kazakh society at large held reservations about becoming too closely linked to China. Many groups in Kazakhstan feared that China intended to exploit Kazakhstan's resources and reap the benefits for itself.[6] Allegations of the Chinese government's mistreatment towards the Uyghurs, an ethnic group that shares Turkic Muslim roots with Kazakhs, raised negative perceptions of China in Kazakhstan.[7] These factors, coupled with fears that an overdependence on China could grant Beijing the opportunity to impede on Kazakh sovereignty, contributed to a general atmosphere of wariness towards cozying up too closely to China.[8]
The climate of opinion in Kazakhstan signaled to China that the economic and material dimensions of the Sino-Kazakh relationship were not enough to buy Kazakhstan's loyalty. Officials in Beijing realized that in order to ensure Kazakhstan's support for the New Silk Road Economic Belt, China needed to present itself as an ally that would collaborate with Kazakhstan to achieve mutual interests. From Beijing's perspective, China needed to "win the hearts and minds" of the Kazakh people, and thus the government commenced an ongoing soft power campaign to fulfill that mission.[9] A core component of the Chinese soft power campaign in Kazakhstan have been the Confucius Institutes, organizations that offer Mandarin Chinese language courses. Although the Confucius Institutes have helped boost Mandarin Chinese language study throughout Kazakhstan, increased enrollment rates at these centers do not mean they have reshaped perceptions of China in Kazakh society. In spite of China's attempt to utilize Confucius Institutes to promote Mandarin Chinese language learning and increase China's cultural appeal in Kazakhstan, the success of the organizations has been limited. The Confucius Institutes' effectiveness has been hindered by Kazakh students' general lack of interest in comprehensive culture and language classes, suspicion stemming from the Chinese government's direct control over the Confucius Institutes, and damage to China's reputation following the mass detainment of its Uyghur population into "re-education camps."
Soft Power Initiatives in China: The Role of the Confucius Institutes
The prominent American political scientist Joseph Nye defined soft power as a country's ability to influence other countries to "do it what wants" because they admire and legitimize the image and values of the soft power holder. [10] Nye claimed that soft power was generated from intangible factors, including culture, ideology, and institutions. He believed that soft power creation was a bottom-up process and stated that the involvement of civil society and non-governmental institutions, rather than the state, made soft power effective.[11] In turn, high levels of soft power allowed countries to build alliances with other countries and secure their objectives on the world stage. Given how China is increasingly pursuing its great power ambitions via the New Silk Road Economic Belt/ Belt and Road Initiative, it has recognized the critical role that soft power can play in achieving its goals. Chinese officials have therefore attempted to portray the rise of China as a peaceful one that will seek out harmonious and cooperative ties with other countries.[12]
One of the main tools that China has used to spread its soft power are the Confucius Institutes (CIs), which are educational organizations that offer Chinese language-learning programs to students from all over the world. The Chinese Ministry of Education founded the CIs in 2004 to "provide Chinese language and cultural teaching resources and services worldwide… and contribute to the development of multiculturalism and the building of a harmonious world." [13] CIs are established when they partner up with universities in host countries and provide Mandarin Chinese language classes, exchange programs, and cultural activities.[14] Since the foundation of the first CI in 2004, the number has climbed to approximately 540 CIs throughout 161 countries as of 2020.[15] Given the sheer scale and scope of the CIs' activities, they serve as China's most prominent resource in promoting its soft power agenda.
In Kazakhstan, the first CI was established at the L.N. Gunilyov Eurasian University in Nur-Sultan in 2007.[16] That number has grown to five CIs in Kazakhstan as of 2021.[17] The other CIs are:
Al-Farabi National Kazakh University (Almaty)
K. Zhubanov Aktobe Regional State University (Aktobe)
Karaganda State Technical University (Karaganda)
Kazakh Ablai Khan University of International Relations and World Languages (Almaty) [18]
Nur-Sultan is the capital of Kazakhstan, while Almaty is the country's most populous city; thus, the choice to establish CIs in these cities is not surprising. Aktobe and Karaganda house large oil and coal reserves, respectively, and several Chinese businesses operate in those cities. The Kazakh students who study at these universities have more direct business incentives to study Mandarin Chinese, as the companies frequently hire graduates with strong language skills.[19] In statistical terms, the CIs have expanded Mandarin Chinese language study within Kazakhstan. As of 2020, an estimated 14,000 Kazakh students are studying Mandarin Chinese at the country's five Confucius Institutes, while 12,000 Kazakh students study in China every year.[20] That being said, quantity does not always translate into quality, as evaluative assessments of the CIs suggest they have not been very successful in altering China's image in Kazakhstan.
The Effectiveness of the Confucius Institutes in Kazakhstan
Evidence suggests that the CIs have been relatively ineffective in terms of reshaping popular perceptions of China in Kazakhstan. Firstly, most Kazakh students study Mandarin Chinese to obtain a practical skill for their future career interests, as opposed to cultivating a genuine interest in China. Gaukhar Nursha, a researcher affiliated with Al-Farabi Kazakh National University, conducted a survey across all of the CIs in Kazakhstan to assess why students decided to take part in these programs. According to her data, enrollment in non-language CI courses was low, which suggested that most students were not very interested in learning about Chinese culture and history.[21] As for language classes, many students tended to drop out after a few weeks of classes or after they receive certain certifications for their language levels.[22] Given that the majority of Kazakh students with Mandarin language skills end up working for companies in Kazakhstan, they do not see the urgency of gaining in-depth cultural knowledge of China.[23] Nursha's study demonstrates that language study does not necessarily correlate with an interest in culture.
Secondly, Beijing's direct involvement in the institutes limits their efficacy as a soft power tool. The CIs have faced criticism for their alleged state censorship, as they tend to paint an idealized portrait of China while limiting discussions on political issues.[24] Furthermore, Beijing has constrained non-government affiliated efforts to promote Chinese language and culture to foreign audiences.[25] These actions go against Nye's theory of soft power acquisition, as he argues that civil society and non-state institutions—rather than the government—play an instrumental role in bolstering soft power. [26] Non-state soft power initiatives appear more open and genuine in their motivations, whereas state-dominated soft-power efforts can risk coming across as overly politicized propaganda.[27] The role that the Chinese government plays in the operation of the CIs undermines the organization's sincerity and instead portrays it as a Trojan horse of Beijing's political agenda.
Lastly, China's image as a "peaceful" power contradicts its actual behavior, especially with regard to Beijing's recent policies towards the Uyghur population in Xinjiang.[28] In 2017, China began a mass campaign that has placed over one million Uyghurs in detention camps. Beijing has stated that the facilities are actually "re-education camps" that have dissuaded Uyghurs from joining radical Islamist groups and have provided them with vocational skills.[29] However, former detainees have claimed that the camps are prison-like environments where Uyghurs are coerced into giving up their cultural identities and adopt to hegemonic Han Chinese cultural expectations.[30] Ethnic Kazakhs living in Xinjiang have also been targeted in this campaign. The Xinjiang detainment camps issue have sparked a series of anti-Chinese protests throughout Kazakhstan, and this blow to China's image may discourage future Kazakh students from studying Mandarin Chinese at the CIs.[31] In short, despite the rising popularity of studying Mandarin Chinese in Kazakhstan, the CIs have not influenced Kazakh students to view China in a more positive light: in other words, they have won over the "minds", but not the "hearts", of people in Kazakhstan.[32]
---
[1] Bhavna Dave. "Chapter 10. Silk Road Economic Belt: Effects of China's Soft Power Diplomacy in Kazakhstan," in China's Belt and Road Initiative and its Impact in Central Asia, ed.Marlene Laruelle (Washington D.C.: The George Washington University, Central Asia Program, 2018), 106.
[2] Jack Farchy. "Kazakh Language Schools Shift from English to Chinese." Financial Times, May 9, 2016, www.ft.com/content/6ce4a6ac-0c85-11e6-9456-444ab5211a2f.
[3] Daniela Zuvela. "China-Kazakhstan Relations: Setting a Standard for Central Asian States." Future Directions International, Feb. 10, 2021, https://www.futuredirections.org.au/publication/china-kazakhstan-relations-setting-a-standard-for-central-asian-states/.
[4] Daniela Zuvela. "China-Kazakhstan Relations"; World Bank, "Kazakhstan Reversing Productivity Stagnation: Country Economic Memorandum," The World Bank Group, accessed May 20, 2021, https://openknowledge.worldbank.org/handle/10986/31348, ii.
[5] Nargis Kassenova, "China's Silk Road and Kazakhstan's Bright Path: Linking Dreams of Prosperity." Asia Policy 24, no.1 (2017): 113. doi:10.1353/asp.2017.0028.
[6] Roman Vakulchuk and Indra Overland. "China's Belt and Road Initiative through the Lens of Central Asia," in Regional Connection under the Belt and Road Initiative. The prospects for Economic and Financial Cooperation, eds. Fanny M. Cheung and Ying-yi Hong (London: Routledge, 2019), p.120.
[7] Temur Umarov. "What's Behind Protests Against China in Kazakhstan?" Carnegie Moscow Center, Oct. 30, 2019, https://carnegie.ru/commentary/80229.
[8] Philippe Le Corre. "Kazakhs Wary of Chinese Embrace as BRI Gathers Steam." Carnegie Endowment for International Peace, Feb. 28, 2019, https://carnegieendowment.org/2019/02/28/kazakhs-wary-of-chinese-embrace-as-bri-gathers-steam-pub-78545.
[9] James F. Paradise. "China and International Harmony: The Role of Confucius Institutes in Bolstering Beijing's Soft Power." Asian Survey 49, no. 4 (2009): 649. www.jstor.org/stable/10.1525/as.2009.49.4.647.
[10] Joseph S. Nye. Understanding International Conflicts: An Introduction to Theory and History (5th Edition). (New York: Pearson/Longman, 2005), 61.
[11] Nye, Understanding International Conflicts, 61.
[12] Diana Chariyevna Gurbanmyradova, "The Sources of China's Soft Power in Central Asia: Cultural Diplomacy," (Master's thesis, Central European University, 2015), 14, 15. http://scholar.google.hu/scholar_url?url=http://www.etd.ceu.hu/2015/gurbanmyradova_diana.pdf&hl=en&sa=X&ei=frekYJTGD8vhmQHWwoTYDg&scisig=AAGBfm3sx-X0BrEpXZA28IANM5nLZ5Y2kA&nossl=1&oi=scholarr.
[13] "Confucius Institutes Aim for Sustainable Development," China Daily, accessed May 20, 2021, https://www.chinadaily.com.cn/culture/2015-06/24/content_21090794.htm.
[14] Jeffrey Gil. "The Promotion of Chinese Language Learning and China's Soft Power." Asian Social Science 4, no. 10 (2009): 118. doi:10.5539/ass.v4n10p116; Gurbanmyradova, "The Sources of China's Soft Power in Central Asia," 29.
[15] Xi Chen. "New NGO to operate China's Confucius Institutes, 'disperse misinterpretation,'" Global Times, July 5, 2020, https://www.globaltimes.cn/content/1193584.shtml.
[16] Daniyar Koznazarov. "Dragon's Tender Hug: Prosperity Discourse and China's Soft Power in Kazakhstan." Voices on Central Asia, Jan. 15, 2019, https://voicesoncentralasia.org/dragons-tender-hug-prosperity-discourse-and-chinas-soft-power-in-kazakhstan.
[17] Nurlan Aliyev. "China's Soft Power in Central Asia". The Central Asia-Caucasus Analyst, Dec.19, 2019, https://www.cacianalyst.org/publications/analytical-articles/item/13599-chinas-soft-power-incentralasia.html#:~:text=According%20to%20the%20Hanban%2FConfucius,Uzbekistan%20and%202%20in%20Tajikistan.
[18] "Confucius Institutes All Over the World." DigMandarin, accessed May 20, 2021, https://www.digmandarin.com/confucius-institutes-around-the-world.html.
[19] Gurbanmyradova, "The Sources of China's Soft Power in Central Asia," 29.
[20] Temur Umarov. "China Looms Large in Central Asia." Carnegie Moscow Center, March 30, 2020, https://carnegie.ru/commentary/81402; Dave, "Chapter 10. Silk Road Economic Belt," 105.
[21] Gaukhar Nursha. "Chapter 13. Chinese Soft Power in Kazakhstan and Kyrgyzstan: A Confucius Institutes Case Study", in China's Belt and Road Initiative and its Impact in Central Asia, ed. Marlene Laruelle. (Washington D.C.: The George Washington University, Central Asia Program, 2018), 139.
[22] Nursha, "Chapter 13: Chinese Soft Power in Kazakhstan and Kyrgyzstan," 139.
[23] Nursha, "Chapter 13: Chinese Soft Power in Kazakhstan and Kyrgyzstan," 139.
[24] Wesley Rahn. "Why is the US targeting China's Confucius Institute?" Deutsche Welle, April 16, 2018, https://www.dw.com/en/why-is-the-us-targeting-chinas-confucius-institute/a-43403188; Linmin Zheng. "What is Wrong with the Confucius Institute?"Diggit Magazine, Oct. 9, 2019, https://www.diggitmagazine.com/papers/wrong-confucius-institute
[25] Gurbanmyradova, "The Sources of China's Soft Power in Central Asia," 39, 43.
[26] Nye, Understanding International Conflicts, 61.
[27] Ainur Nogayeva. "Limitations of Chinese 'Soft Power' in Its Population and Language Policies in Central Asia." Geopolitics 20, no. 3 (2015): 600. doi:10.1080/14650045.2015.1034272.
[28] Peter Mattis. "Yes, the Atrocities in Xinjiang Constitute a Genocide." Foreign Policy, April 15, 2021, https://foreignpolicy.com/2021/04/15/xinjiang-uyghurs-intentional-genocide-china/
[29] Lindsay Maizland. "China's Repression of Uighurs in Xinjiang." Council on Foreign Relations, Nov. 25, 2019, https://www.cfr.org/backgrounder/chinas-repression-uyghurs-xinjiang
[30] Maizland, "China's Repression of Uighurs in Xinjiang."
[31] Umarov, "What's Behind Protests Against China in Kazakhstan?"
[32] Paradise, "China and International Harmony," 649.
Russia and Central Asian countries in the aftermath of the Taliban victory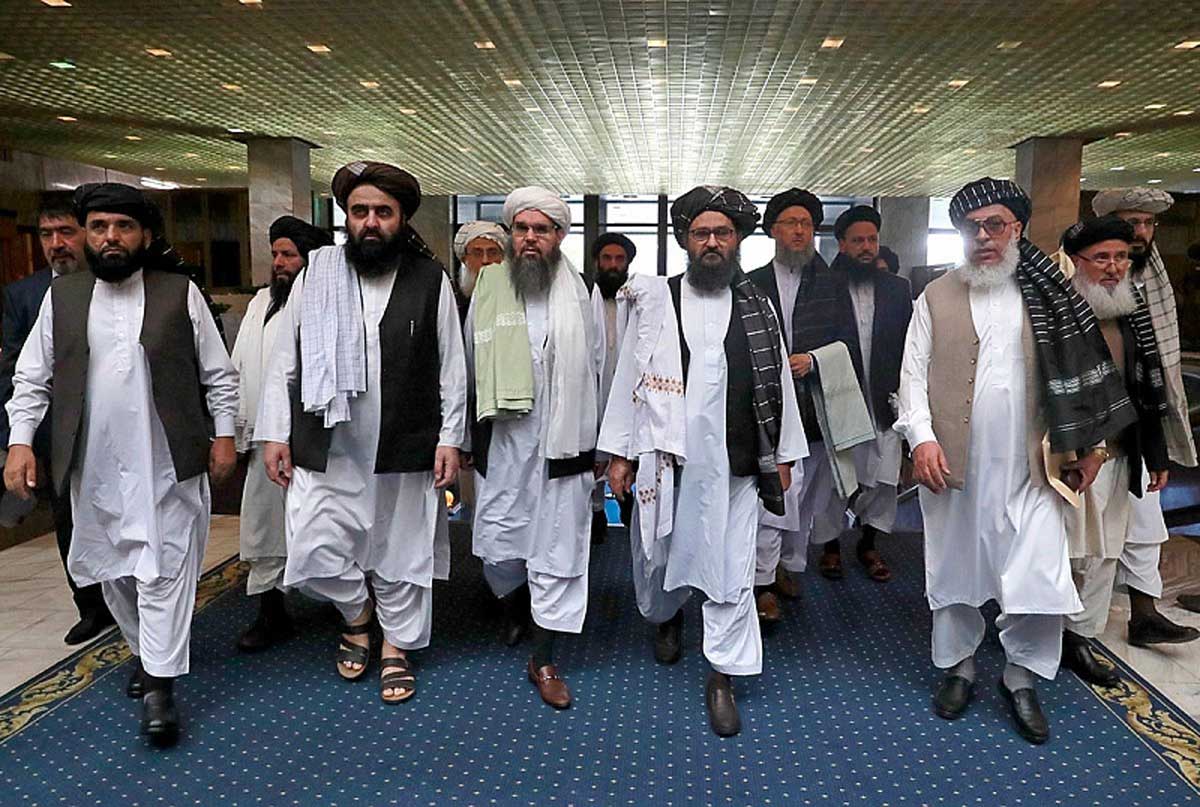 While the States concerned are paying attention to the situation in Afghanistan, they are also constantly adjusting their policies towards this country. A new round of "games" on the Afghan issue has just begun.
The withdrawal of Soviet troops from Afghanistan in 1989 was not only a turning point in Afghan and Soviet-Russian history, but also had a profound impact on geopolitics and the international situation.
The abrupt political developments and the situation in Afghanistan are catalysing regional geopolitical changes.
From the viewpoint of policy orientation, the most important factor in the eyes of the United States currently lies in national and international strategic directions, rather than in issues such as regional counterterrorism. After the elimination of Bin Laden, counterterrorism was no longer considered the most important and priority issue. Both former President Trump and current President Biden have emphasised that the White House no longer has any obligation to help Afghanistan build a democratic nation, whatever the European specialists of whining may say.
President Biden believes that the main tasks are to restore the morale and public trust of the government agencies that have been affected by his turnaround and maintain the US status as the world's hegemonic power. In his speech delivered on August 16, President Biden said again: "Our true strategic competitors – the People's Republic of China and Russia – are most hopeful that the USA will continue to invest billions of dollars in resources and attention each year indefinitely to stabilise the situation in Afghanistan".
Therefore, Ghani government's swift defeat in the country not only did not change Biden's understanding of Afghanistan's policies, but instead reinforced his belief that he was right to withdraw troops: "Developments over the past week have further demonstrated that the USA has made the right decision to end military intervention in Afghanistan".
While withdrawing troops and reducing investment, the Biden Administration has expressed the hope that the People's Republic of China and Russia will take more responsibility for maintaining Afghan stability, somehow saving US face by "leaving" a pacified country. By doing so, the USA cherishes the illusion that it will retain a minimum of political presence by not ceding all regional power to China, Russia, etc. Therefore, the USA is eager to reach a peace agreement within Afghanistan and has even induced the semblance of the former Afghan government to compromise with the Taliban on many occasions. However, the policies of the Biden Administration have not really promoted peace talks in Afghanistan and the Taliban have not only achieved their goals through military force, but also by converging on third party players.
While the return of the Taliban and the swift defeat of the puppet government have shown a complete failure of US policy, the USA will still be a key player in Afghan foreign affairs in the future.
Since the US 20-year military action has never shown any evident results, Russia has gradually changed its attitude towards the Afghan Taliban and their policy, shifting from token support for NATO's military operations to a call for using political means to solve the century-old Afghan problem. Russia is willing to act as an intermediary to actively promote political negotiations between the USA and the Taliban: hence President Biden's cautious openings to its former Enemy Number One are hardly surprising.
Since the beginning of the internal negotiations in Afghanistan, Russia has been in contact with various parties concerned to ensure that it will play its role in the future. Although Russia has always opposed extremist organisations (including the Taliban), as realities have changed, it has begun to provide partial support to the Taliban in recent years. And in July – when Russia's intelligence had sensed US collapse and withdrawal – the two former enemies further strengthened their political ties. Hence from Brezhnev's interventionist mistakes, we have shifted to the cunning and acumen of President Putin, a former KGB Colonel.
Russia could play a decisive role in Afghanistan. On the one hand, the US withdrawal offers Russia opportunities and leeway to deepen its regional influence; on the other, for national security considerations, Russia does not want the US withdrawal to cause a relapse of terrorism and extremism on a territory bordering on the Muslim republics that, in turn, share a common border with Russia – not forgetting the ash that covers the Chechen fire.
The return of the Taliban to power in Afghanistan seems a foregone conclusion based on the analysis of the current and past situation, considering their military strength and determination. This return, however, has raised the concerns of the Central Asian countries' establishment (of Soviet heritage), for which Russia has seized the opportunity to strengthen its military presence and political influence in Central Asia. Let us not forget that on August 5, Russia, Tajikistan and Uzbekistan held joint military exercises in the area bordering on Afghanistan to ensure control of the Tajik border.
The security and stability of a key country like Afghanistan have always been an important part of regional security in South Asia as well. India – a nuclear power and a major player in international relations, with its long-standing friendship with Russia as an anti-Pakistan pro-China partner – has always positioned itself as a leading power in South Asia and sees its peacekeeping intervention in Afghanistan as a channel to strengthen its traditional international influence.
Considering national security and the inextricable links between the Afghan Taliban and the aforementioned Pakistan, India did not want Afghanistan to fall into the hands of the Taliban at all, which is the reason why India has long supported the Afghan government, rectius the Kabul municipality. Since the beginning of the US military withdrawal, India has been paying close attention to Afghan developments and has gradually relaxed its hostile attitude towards the Taliban. When, under the onslaught of the new rulers, the flimsy government forces retreated steadily, India remained silent in the face of the Kabul municipality's plea for help, but at least did its utmost to host and accommodate Afghan people seeking refuge.
At the moment, the overall situation in Afghanistan is determined, and the Indian government is facing double pressure from Afghanistan and Pakistan. On the one hand, India is worried that once the Taliban control Afghanistan, terrorists will spread to Kashmir (the area disputed with Pakistan since 1946); on the other hand, the special relationship between the Afghan Taliban and Pakistan makes India deeply concerned, not to say threatened.
Because of its close relationship with the Afghan Taliban, Pakistan will play a greater role in the relations of this country, but it shall also face greater challenges and pressures. In view of successfully completing the withdrawal of military forces, the Biden Administration – to strengthen appearances – has started to loosen relations with Pakistan, but has confirmed it as a long-term US partner. Rumours gathered by various intelligence agencies that the USA is trying to establish military bases in Pakistan also indicate that Pakistan's position in US geostrategy has been restored, to the detriment of India.
There have always been many conflicts between Pakistan and India over issues such as territorial disputes, ethnic and religious matters and, not least, the Taliban problem in Afghanistan. The US withdrawal could give Pakistan opportunities for strategic expansion and increase its cards on the table vis-à-vis India. Not for nothing, in response to the various political changes that could take place in Afghanistan, Pakistan has been actively participating in the peace process in Afghanistan since the USA withdrew. What disturbs Pakistan is that the Taliban leaders have shown a tendency to get rid of Pakistan's influence and have sought greater political autonomy. The current situation in Afghanistan seems clear, but the movements and moves of Afghan leaders, after successfully taking power, are also fraught with uncertainty for Pakistan. Moreover, the successful rise of the new leadership has challenging and demonstrative effects on the Taliban residing in Pakistan (the Taliban's sanctuary), as well as on the Balochistan Liberation Army and other terrorist and separatist organisations in Pakistan – a problem realistically facing Pakistan. For national security reasons, Pakistan has now blocked the largest crossing point in Khyber Pakhtunkhwa (former North West Frontier Province), which borders on Afghanistan, and has entered into official negotiations with the Taliban.
Turkey, in turn, has always been actively involved in the Afghan issue and hopes to expand its influence in the Islamic world and even manage the Afghan issue. With a small number of troops stationed in Afghanistan, Turkey reached an agreement with the US military to voluntarily assist in the defence of the strategically located Kabul airport, hoping to obtain capital for transactions with the USA, Russia, Pakistan and local parties to strengthen its position in that country.
After the Taliban entered Kabul, Turkish President Erdogan showed willingness for peace talks, hoping to maintain Turkey's military presence in Afghanistan, particularly in the control of Kabul airport. Although the Taliban are unhappy that Turkey has reached an agreement with the United States to manage Kabul airport, Turkey will still continue to be an important piece on the Afghan chessboard in the future because of the traditional basis of its relations with that ancient country.
In economic terms, Afghanistan is an important channel for Central Asian countries to open up the South Asian market and carry out transport and trade in energy materials. The Taliban's comeback to power directly affects trade with South Asia.
In terms of security, the possible turmoil in Afghanistan after the US withdrawal will to some extent amplify the spillover effects of terrorism on Afghan territory. It will cause the spread of drugs and the influx of large numbers of refugees into Central Asia. Tajikistan, Uzbekistan and Turkmenistan border on Afghanistan. The current situation puts enormous security pressure on the three countries. Under such pressure, the three countries can review bilateral and multilateral defence and security agreements and the Central Asian countries can strengthen cooperation within them.
After the US withdrawal, there are signs that the White House and the Kremlin are interested in rebuilding or expanding military bases in Central Asia. Russia has even organised a five-day military expert trip to Tajikistan and Uzbekistan, at the Harb Maidun shooting range near the Tajikistan border.
While the United States and other Western countries are hastily withdrawing with their tails between their legs – the Italian Ambassador was the first to do so on the orders of Italy's Foreign Minister – the Central Asian countries are gradually extending their dependence on Russia for security reasons, should the Taliban fail to send signals of détente to the Central Asian States in the future.
As I wrote a few days ago, the Taliban are now much stronger, respected and internationally recognised than they were in 1996, thanks to the failures of the United States and its European partners.
Competing for Resource: India-China Rivalry in Central Asia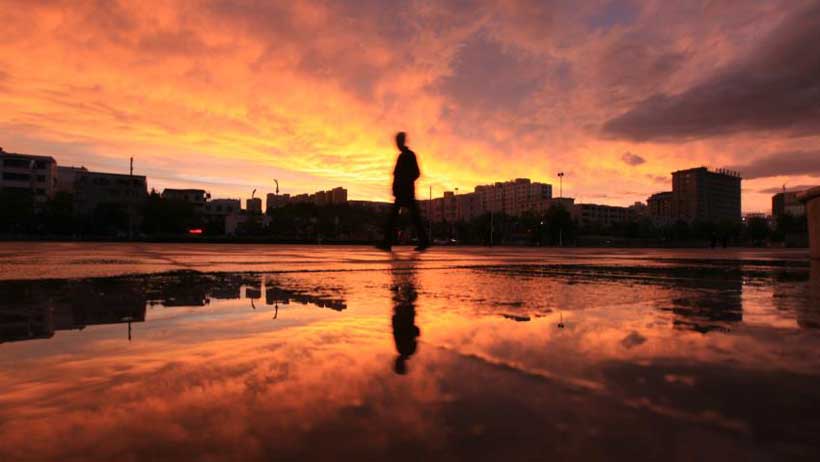 After the dissolution of the Soviet Union and the independence of the 5 Central Asian Republics (hereby, CARs) of Kyrgyzstan, Kazakhstan, Tajikistan, Turkmenistan and Uzbekistan, both India and China established diplomatic relations with the nations in the Central Asian region, but the latter, due to its geographical proximity and economic strength, has fared much better than the former. With a rise in its neo-colonial practices, China has used economic coercive methods to utilise the resources the CARs have to offer. From laying Belt and Road projects in the region, to providing loans that, upon non-repayment, would lead China to usurp Central Asian resource-bases in return, China's unchecked influence in the region has led to growing sentiments of opposition among the masses. Historically, the Soviet Union and the post-1991 Russia did have great relations with and a similar undue influence upon the CARs, but now, as Russia's relations with China have grown closer, it has become more of a backseat power in Central Asia. Moreover, Russia's fate in the region was sealed for the worse when it faced sanctions from the west on its annexation of Crimea in 2014, and its aggressiveness with Ukraine. The Kremlin did attempt to reassert its dominance amidst its increasing unease at Beijing's massive influence in the region, especially through the Collective Security Treaty Organisation (CSTO) – an organisation focusing on counterterrorism and military preparedness in the region. But this overall strategic push has not veiled the western resentment and the diminishing economic strength faced by Russia today. It's now safe to say that there's not much Russia can do about hegemonic Chinese ambitions in the region.
India, on the other hand, still endeavours to make the most of its relations with the CARs. The under-utilised potential lies in energy, trade and cultural ties, as well as in India's performance in the Shanghai Cooperation Organisation. The SCO, of which India became a permanent member in 2017 with support from Russia and the CARs, can be the negotiating table India needs to come together with China and Pakistan and shape the future of the region. Other initiatives that need immediate attention are energy pipelines that are underway – the Turkmenistan– Afghanistan–Pakistan–India Pipeline, for instance, connecting Central Asia with India through Pakistan, or a new pipeline endeavour that can provide India a route that doesn't require it to deal with Pakistan – for example, through the Chabahar port in Iran. Another initiative is the International North-South Transport Corridor, which, although ambitious and a tough competition to China/ BRI-centered trade routes, has progressed unsatisfactorily. While there exists geographical distance, cultural closeness can easily be furthered between India and the CARs through historical ties involving soft-power diplomacy, and much more.
First, we must understand China's stake in the region, and the responses its involvement has incited. Central Asia is an important resource-centre for China, being naturally rich in oil and gas. China's alternative sources for energy-producing elements like gas have become increasingly unstable (especially the Middle East, which has been in constant turmoil since the 2011 Arab Spring, and now increasingly due to the ill-effects of the COVID-19 Pandemic). China shares a border with three Central Asian nations – Kazakhstan, Kyrgyzstan and Tajikistan – and stability in the Central Asian region therefore, becomes important for China so as to avoid spillovers of instability, violence, and refugees into its Xinjiang Province. The Xinjiang province is infamous for Chinese internment camps targeting Uighur muslims, and for China to protect its borders from illegal crossing, which may lead to a diplomatic blunder, becomes essential. For this, Central Asian nations bordering China agreed to ban Uighur groups in 1997. In return, China has offered to them, over the years, huge investments. For example, in Kazakhstan, Chinese investments and contracts today have crossed the US $50 billion mark, and have exceeded US $2-3 billion in the other four CARs. Chinese BRI projects have integrated Central Asia into the nexus of global trade more comprehensively. For example, the New Eurasian Land-Bridge corridor links China to Europe (Poland and Germany) via Russia and Kazakhstan. Chinese is building border military posts, especially in collaboration with Tajikistan, for personnel training and security. Amidst the Pandemic, Central Asian hydrocarbon exports to Central Asia have lowered, but a boost has been created by China, in that it gave Central Asian commodities limited access to its own markets. These especially opens China for imports of Central Asian foodstuffs and agricultural produce.
In recent times, citizens of the CARs have shown growing resentment towards Chinese presence in the region. They feel that their governments need to look beyond politico-economic considerations to take harsher steps in dealing with Chinese neo-imperialism. The inhumane treatment of Uighur muslims, that has sparked worldwide condemnation, has also been a matter of concern for the Central Asians, as various families of Uighur muslims have Kazakh and Kyrgyz origins – people belonging to a land called East Turkestan. While East Turkestan became part of mainland China after it fell into the hands of Chinese warlords in 1911, the current and emerging East Turkestan Islamic Movement (ETIM for short), an Islamic fundamentalist initiative to radicalise the Uighurs, has raised a new diplomatic and security challenge for China. Central Asians also launched protests in Kazakhstan and Kyrgyzstan over issues like Chinese companies giving more pay to their own workers than those from the CARs, or China usurping land and resource-blocs when there was non-repayment of loans by the governments. In this light, India has the opportunity to revive its image and interests, establishing friendly political and trade relations with the CARs.
India's 2012 'Connect Central Asia' and 'Eurasia' Policies highlight the significant stake India holds in the region. Two major projects for enhanced connectivity, in this regard, are the TAPI pipeline and the INSTC, both of which have immense potential in terms of tapping Central Asian energy resources, and establishing a freight corridor free of Pakistani and Chinese interventions respectively, but have been taking too long to develop and operationalise. This must be overcome with greater fervour if India is to take its connectivity with the CARs more seriously. Historically, India and Central Asia have engaged in trade and cultural-diasporic exchanges, by virtue of the Silk Road. Shared religious ideals (especially of Islam and Buddhism), a love for folklore and food culture, and an adoration for Bollywood, are striking soft diplomacy tools at India's hand. The most important aspect of the religious ties would be a revival of the 'Naqshbandi', which is an Indo-Islamic way of life that emerged with the interactions of the Mughal empire in India with the Sufi mysticism of Central Asia.
The Afghanistan issue and the recent de-facto takeover of Taliban over the country is a destabilizing matter for the region, and both India and the CARs are stakeholders in the Afghani peace process. While the new US-guided quad, comprising of the United States, Uzbekistan, Pakistan and Afghanistan, has left India out, India can use the SCO to earn favour and support of the CARs in bringing peaceful resolution to Afghani infighting, considering both the parties have supported power-sharing between the Taliban and the government, and are afraid of the violent repercussions and the refugee crisis that the Taliban takeover is causing.
The India-China rivalry can be the next big thing in Central Asia, when the dust of the Afghani peace process settles – and India must be ready for it. As the world prepares for reforming post-Pandemic supply chains, and in that context, the India-Central Asia relations can either become better, or decline in the presence of alternatives. Hence, the time for India to a hard look into the Central Asia policy mirror is now.