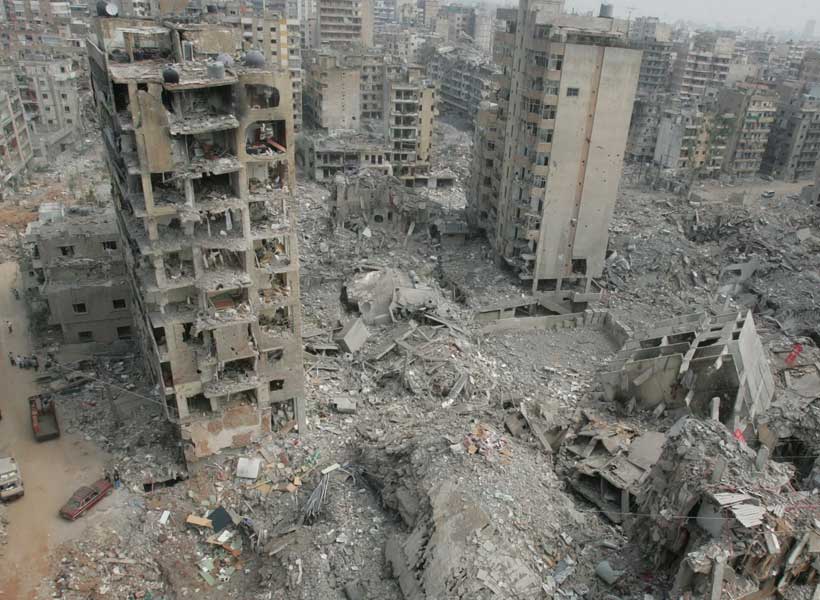 It's Not Enough to Wait for Conflict to End; We Must Tackle Fragility, Conflict, and Violence Head On
Every day across the Middle East and North Africa, the World Bank is focused on one overarching goal: to end poverty, in all of its forms, wherever it is found.
Increasingly, poverty is concentrated in areas suffering from fragility, conflict, and violence – also known as FCV. New World Bank research estimates that by 2030, two-thirds of the world's extremely poor people will live in fragile and conflict-affected situations. Extreme poverty is falling around the world, but it is increasing in areas with fragile governments and social contracts, persistent conflict, and high levels of violence.
Conflict and violence have traditionally been seen as a humanitarian challenge, the province of Blue Helmets and refugee agencies; however, reconstruction has always been the core of the World Bank's mission. The Bank was founded to help rebuild Europe out of the ashes of World War II. But in recent years, we have learned that it's not enough to wait until conflicts end to start picking up the pieces and rebuilding. Fragility saps growth, creating a fertile ground for poverty. Conflict reverberates through surrounding countries, creating shocks such as refugees. And prosperity can never take hold if people fear for their lives and the safety of their families.
We must tackle fragility, conflict, and violence head on and focus on the hard work of development at every stage of this complex challenge. Last week, the World Bank released its first comprehensive FCV strategy, which details how we can drive development in both low- and middle-income countries affected by fragility, conflict, and violence.
That means first addressing the root causes of fragility and conflict such as inequality, exclusion, and corruption. By focusing on issues like transparency, accountability, justice, and the rule of law, we can prevent grievances from turning into full-blown crises. Our research shows that a dollar invested in conflict prevention saves $16 down the road.
It means staying engaged during active conflict. Even in areas with ongoing fighting, we can preserve key institutions and access to services like healthcare, sanitation, and education, especially for the poorest and most vulnerable.
And it means helping countries transition out of conflict by building institutions, preventing cross-border crises, and facilitating private sector investment. Local small and medium-sized businesses, which provide 80 percent of jobs in fragile areas, are the foundation for economic growth.
Over the past decade, we have led in each of these areas across the Middle East and North Africa. For example, in Tunisia following the Arab Spring, GDP growth slowed to just 1.1 percent last year. Unemployment remained stubbornly high, especially among women (23 percent) and university graduates (28 percent). Even with relative political stability, this kind of economic situation creates a fertile ground for instability.
The total World Bank financial support in Tunisia between Fiscal years 2011 and 2019 reached $4.6 billion. This support focused on reinforcing stability across the country by creating economic opportunities, especially in the inland and rural areas; promoting opportunities for youth; and using technology to improve the delivery of vital services.
Where conflict has struck, we are doing everything possible to prevent further loss of life and preserve key institutions. One example is Yemen. Last year, the UN estimated that more than 24 million Yemenis – 80 percent of the population – were at risk of hunger and disease. Nearly 18 million people had no access to safe water or sanitation, and nearly 20 million had no healthcare.
We're using financing from IDA – our fund for the poorest countries – to provide emergency grants in Yemen. Working with our international and local partners, we have financed $1.7 billion in emergency interventions in areas such as crisis response, health and nutrition, and electricity access. This ongoing work is important for two reasons – first, to prevent the situation from deteriorating further; and second, to give us a deep base of knowledge about the country's needs and a foundation to assist further as fighting abates.
Another example is Iraq, where we engaged in the middle of the conflict with Daesh. The World Bank helped bring life back to Mosul by rehabilitating three vital bridges across the Tigris linking east and west Mosul as soon as the areas were liberated. As of today, more than 300 kilometers of roads and 23 bridges have been completed in Mosul and other liberated regions in Iraq through the emergency reconstruction project totaled $750 million. The project helped create jobs for hundreds of men, women and youth, reinstated access to services, markets, clinics, schools and universities and supported the return of thousands of displaced families to their hometowns.
Instability and conflict – especially the ongoing war in Syria – have forced millions from their homes and created a refugee crisis that threatens to further destabilize the region. Thankfully, Lebanon and Jordan have provided a global public good by caring for millions of refugees. Lebanon, a country of just over 4 million people, has sheltered roughly 1.5 million refugees – nearly a quarter of its population. Jordan, a country of just over 8 million people, has sheltered more than 1.3 million refugees. The cost to each country is estimated to be between $2 billion and $3 billion per year, not to mention possibly irrevocable shifts in the countries' delicate social balances.
To help support Jordan and Lebanon, the World Bank established the Global Concessional Financing Facility, which has provided more than $500 million in concessional financing. In Lebanon, the World Bank is helping enroll 200,000 Syrian children in public schools. And in Jordan, we're helping create 100,000 jobs for Jordanian nationals and Syrian refugees.
Ensuring stability and prosperity in fragile and conflict-affected areas is one of the most difficult development challenges. The path is steep, but we have no choice. We must face that challenge head on. Meeting the aspirations of those who have suffered for so long requires lasting peace – one that we will work to build across the region in the years to come.
Restart Iran Policy by Stopping Tehran's Influence Operations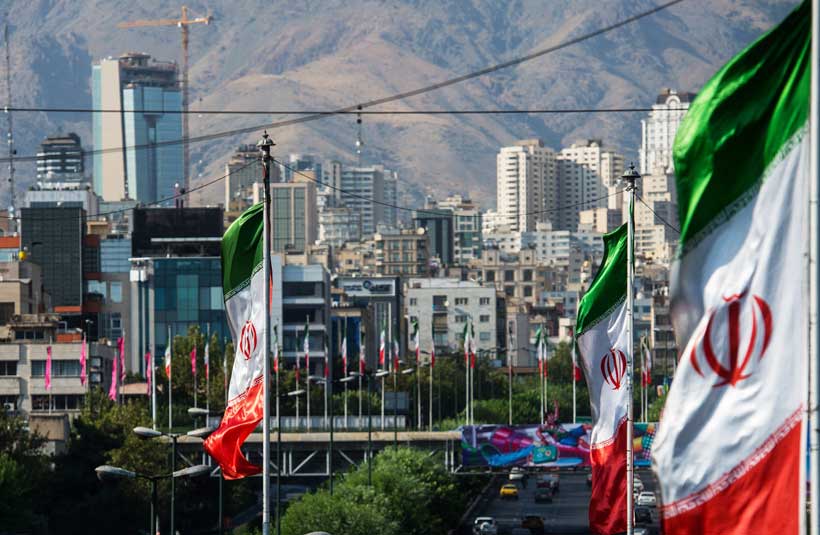 Another US administration is trying to figure out its Iran policy. And, as always, the very regime at the core of the riddle is influencing the policy outcome. Through the years, the clerical rulers of Iran have honed the art of exploiting America's democratic public sphere to mislead, deceive, confuse, and influence the public and government.
Yet Washington still does not have a proper taxonomy of policy antidotes when it comes to Tehran's influence operations.
Arguments dictated by Iranian intelligence services echo in think tanks and many government agencies. These include the extremely misguided supposition that the murderous regime can be reformed or is a reliable negotiating partner for the West; or that there is no other alternative but to deal with the status quo.
How has Tehran been able to deceive some in the US into believing such nonsense? First, by relying on the policy of appeasement pursued by Western governments. And second, through its sophisticated influence operations facilitated by that policy.
Consider three recent instances.
First. Just last month, an Iranian "political scientist" was charged by the Justice Department for acting as an unregistered agent of Iran and secretly receiving money from its mission in New York. "For over a decade, Kaveh Afrasiabi pitched himself to Congress, journalists, and the American public … for the benefit of his employer, the Iranian government, by disguising propaganda as objective polic1y analysis and expertise," the Justice Department noted.
Afrasiabi has an extensive body of published work and television appearances. In July 2020, according to the Justice Department, he linked many of his books and hundreds of articles in an email written to Iran's Foreign Minister, Javad Zarif, saying: "Without [Zarif's] support none of this would have been possible!"
Second. Across the Atlantic, one of Zarif's official diplomats in Europe, Assadollah Assadi, was convicted and given a 20-year prison sentence by a Belgian court on February 4 for trying to bomb an opposition rally in the outskirts of Paris in June 2018.
Court documents revealed that Assadi crisscrossed Europe as Tehran's intelligence station chief, paying and directing many agents in at least 11 European countries.
Assadi's terrorist plot in 2018 was foiled at the last minute. The main target was Maryam Rajavi, the President-elect of the National Council of Resistance of Iran (NCRI). Hundreds of Western lawmakers and former officials were also in attendance.
Third. Unable to harm its opposition through terrorism, the regime has expanded its influence operations against NCRI's main constituent organization the Mujahedin-e Khalq (MEK), which Tehran considers its arch nemesis.
For decades, the mullahs have misled, deceived, and confused America's Iran policy by disseminating considerable disinformation about the democratic opposition. This has in turn resulted in bungled American responses to Tehran's threats.
In a breaking revelation this month, a former Iranian intelligence operative wrote a letter to the UN Secretary General, outlining in glaring detail how the regime's Ministry of Intelligence and Security (MOIS) recruits, pays, and controls dozens of agents across Europe to influence policy.
Forty-one-year-old Hadi Sani-Khani wrote that he was approached by intelligence agents who lured him into the Iranian embassy in Tirana, Albania (MEK's headquarters). He said he wants to go back to Iran. On one condition, the embassy responded: Cooperate with the regime's intelligence against the MEK. He subsequently met with the regime's intelligence chief, Fereidoun Zandi, who coordinated a network of paid agents in Albania since 2014. The intelligence chief was later expelled by Albanian authorities along with the regime's ambassador.
Khani was paid 500 euros per month to write and publish anti-MEK articles and also send copious amounts of similar propaganda to members of the European parliament. Dozens of websites are operated by Tehran's intelligence, some of which are, astonishingly, undeclared sources for unsuspecting Western journalists, think tanks and government agencies when it comes to the MEK.
In many cases, reporters have met directly with the regime's intelligence agents for their stories. In September 2018, for example, according to Khani, a reporter from German newspaper Der Spiegel traveled to Albania. Khani recalls: "We met the Der Spiegel reporter in a Café in Ramsa district in Zagozi square. Each of us then told her lies about the MEK which we had been given in preparation of the meeting. … [Later on,] she occasionally asked me questions about the MEK which I then raised with the embassy and provided her the response I received."
Der Spiegel published the story on February 16, 2019, parts of which were copied from websites affiliated with Iran's intelligence service. Following a lawsuit, a court in Hamburg ordered Der Spiegel to remove the defamatory segments of its article.
These same agents also met with a New York Times correspondent at the same Café, who subsequently wrote a piece against the MEK, regurgitating the very same allegations.
The mullahs' influence operations are a serious obstacle to formulating an effective US policy toward Tehran. As long as the regime's agents are allowed to exploit America's public sphere, cultivate important relationships, infiltrate the media and think tanks, and influence serious policy deliberations in Washington through a flood of falsehoods, America will be at a substantial disadvantage.
China in the Middle East: Stepping up to the plate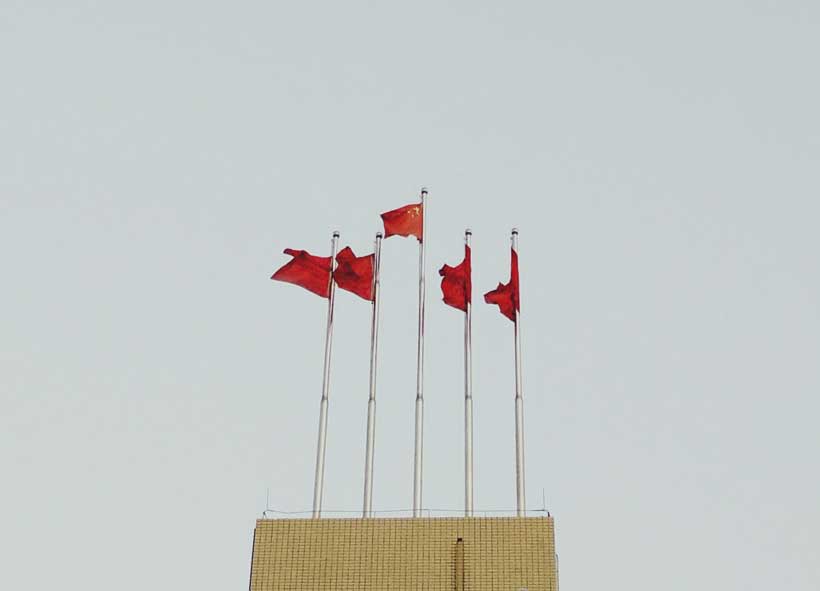 By defining Chinese characteristics as "seeking common ground while reserving differences," a formula that implies conflict management rather than conflict resolution, Messrs. Sun and Wu were suggesting that China was seeking to prepare the ground for greater Chinese engagement in efforts to stabilize the Middle East, a volatile region that repeatedly threatens to spin out of control.
The scholars defined China's goal as building an inclusive and shared regional collective security mechanism based on fairness, justice, multilateralism, comprehensive governance, and the containment of differences.
By implication, Messrs. Sun and Wu's vision reflected a growing realization in China that it no longer can protect its mushrooming interests exclusively through economic cooperation, trade, and investment.
It also signalled an understanding that stability in the Middle East can only be achieved through an inclusive, comprehensive, and multilateral reconstructed security architecture of which China would have to be part.
Messrs. Sun and Wu's article, published in a prominent Chine policy journal, was part of a subtle and cautious Chinese messaging that was directed towards players on all sides of the Middle East's multiple divides.
To be clear, China, like Russia, is not seeking to replace the United States, certainly not in military terms, as a dominant force in the Middle East. Rather, it is gradually laying the groundwork to capitalize on a US desire to rejigger its regional commitments by exploiting US efforts to share the burden more broadly with its regional partners and allies.
China is further suggesting that the United States has proven to be unable to manage the Middle East's myriad conflicts and disputes, making it a Chinese interest to help steer the region into calmer waters while retaining the US military as the backbone of whatever restructured security architecture emerges.
Implicit in the message is the assumption that the Middle East may be one part of the world in which the United States and China can simultaneously cooperate and compete; cooperate in maintaining regional security and compete on issues like technology.
That may prove to be an idealized vision. China, like the United States, is more likely to discover that getting from A to B can be torturous and that avoiding being sucked into the Middle East's myriad conflicts is easier said than done.
China has long prided itself on its ability to maintain good relations with all sides of the divide by avoiding engagement in the crux of the Middle East's at times existential divides.
Yet, building a sustainable security architecture that includes conflict management mechanisms, without tackling the core of those divides, is likely to prove all but impossible. The real question is at what point does China feel that the cost of non-engagement outweighs the cost of engagement?
The Middle East is nowhere close to entertaining the kind of approaches and policies required to construct an inclusive security architecture. Nevertheless, changes to US policy being adopted by the Biden administration are producing cracks in the posture of various Middle Eastern states, albeit tiny ones, that bolster the Chinese messaging.
Various belligerents, including Saudia Arabia, the United Arab Emirates, Qatar, and Turkey, but not Iran or Israel, at least when it comes to issues like Iran and the Palestinians, have sought to lower the region's temperature even if fundamentals have not changed.
A potential revival of the 2015 international Iran nuclear agreement could provide a monkey wrench.
There is little doubt that any US-Iranian agreement to do so would focus exclusively on nuclear issues and would not include other agenda points such as ballistic missiles and Iranian support for non-state actors in parts of the Middle East. The silver lining is that ballistic missiles and support for non-state actors are issues that Iran would likely discuss if they were embedded in a discussion about restructured regional security arrangements.
This is where China may have a significant contribution to make. Getting all parties to agree to discuss a broader, more inclusive security arrangement involves not just cajoling but also assuaging fears, including whether and to what degree Chinese relations with an Iran unfettered by US sanctions and international isolation would affect Gulf states.
To be sure, while China has much going for it in the Middle East such as its principle of non-interference in the domestic affairs of others, its affinity for autocracy, and its economic weight and emphasis on economic issues, it also needs to manage pitfalls. These include reputational issues despite its vaccine diplomacy, repression of the Uyghurs in the north-western province of Xinjiang, and discrimination against other Muslim communities.
China's anti-Muslim policies may not be an immediate issue for much of the Muslim world, but they continuously loom as a potential grey swan.
Nevertheless, China, beyond doubt, alongside the United States can play a key role in stabilizing the Middle East. The question is whether both Beijing and Washington can and will step up to the plate.
The US doesn't deserve a sit on the UNHRC, with its complicity in the Saudi war crimes in Yemen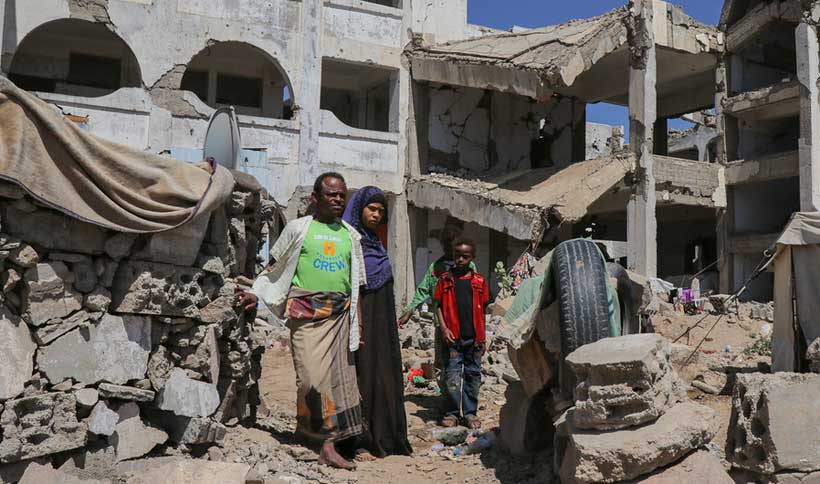 Last week, the US State Department communicated its intention of joining the UN Human Rights Council later this year. The UN General Assembly will be voting this October on who gets to join the 47-member UN Human Rights Council. 47 members is less than a fourth of all UN member states, so only very few countries get a seat and a say.
The United States does not deserve to join the UN Human Rights Council, with its complicity in the Saudi war crimes in Yemen.
The Human Rights Council is often criticized, especially by the right in the US, for having only bad human rights actors with atrocious records as members. But the US is not an exception to the atrocious human rights record club.
In the seemingly war-less Trump period, the US nevertheless still managed to get engaged in war and war crimes in the completely devastated Yemen, which was hit by the worst humanitarian crisis and famine over the last years, after US-backed Saudi forces basically flattened the country. Over 13mln people suffered from starvation. Media and human rights organizations like Human Rights Watch alike have pointed to US complicity in war crimes in Yemen.
Months ago, I criticized UNICEF chief Henrietta Fore for lauding the Saudis' "humanitarian leadership" in Yemen for the price of USD 150mln. The UN blue-washing partnerships were possible after UN Secretary General Antonio Guterres removed Saudi Arabia from the UN blacklist in 2020 to make sure the rivers of cash by the Saudi humanitarian heroes kept flowing in the UN's direction. But in October this year, it is not Antonio-it's not a big deal-Guterres that decides who gets on the UN Human Rights Council. It's all the UN member states. And many of them will not be impressed by the Saudi humanitarian leadership.
And even though a month ago, new US President Joe Biden announced that the US is ending its support for the Saudi offensive – and in parallel the US intell revealed the Khashoggi report which outlined the Saudi prince's involvement in the murder of the journalist – questions still persist about the US role in the Yemeni situation from now on. 73% of all Saudi arms imports come from the US. The US State Department will simply be playing on words from now on in redefining what constitutes "offensive" support for the Saudi coalition, as the State Department Spokesperson Ned Price seemed to suggest. Any military expert knows how difficult it is to differentiate between offensive and defensive capabilities. Unless it's really barb wire standing on your border, it's pretty hard to make the case that something will serve for only defensive purposes. Especially if the "defense-only" capabilities are for a war-driven Saudi-led coalition. So, basically the Biden policy is the Trump policy, but much more polished. The language is more technocraticly elegant, but the essence is the same – just like many of the other decisions by the Biden Administration in its first weeks. It's basically Trump, only the phrasing is much more polished and professionally shrewd.
This week, US Secretary of State Antony Blinken criticized Yemen's Houthies for breaking the peace in responding to the Saudi forces, but it is safe to say that there isn't much peace to break in Yemen, and the US has also taken care of that. So, Blinken's statement reveals a new doze of hypocrisy – hypocrisy, which also characterizes the US's decision to rejoin the UN Human Rights Council.
Biden's Syria strikes that left many Biden supporters quite surprised last week also indicated that many of us who thought Biden would be a classical Democrat centrist were actually wrong. Biden has much more in common with the right now, judging by his very first policy choices – at home and foreign policy wise.
The US government will have to try a bit harder than "we are not Trump", if it wants to convince the rest of the countries in October that it deserves a sit on the human rights table. If the Biden Administration continues the same way, it's not going to be able to do so.