Explainer: EU Gender Equality Strategy 2020-2025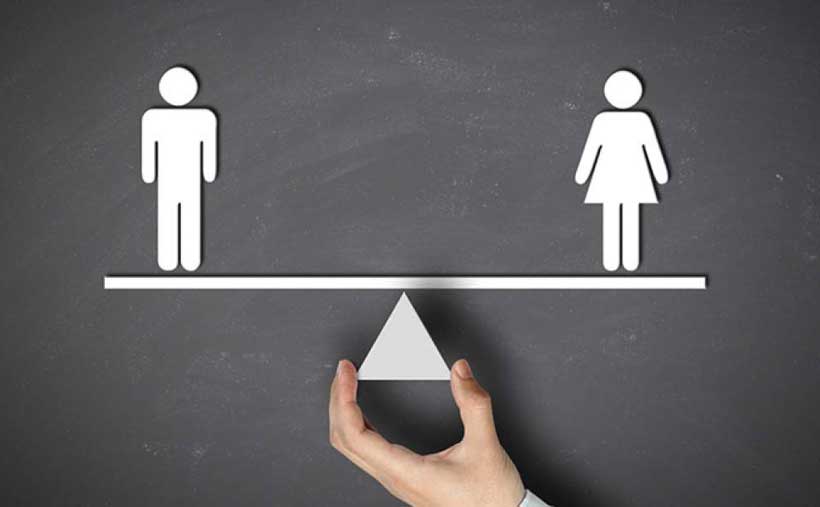 How is gender equality progressing in the EU?
The Gender Equality Index, a tool published by the European Institute for Gender Equality (EIGE), measures gender equality across the EU Member States in various domains such as work, power or violence.
The 2019 edition reveals that progress towards effective equality is far too slow: with 67.4 out of 100 (where 100 means full gender equality), the EU's score for gender equality is up just 5.4 points since the 2005 edition (+1.2 points since 2015).
The EU is closest to gender equality in the domains of health (88.1 points) and money (80.4 points). Gender inequalities are most worrying in the domain of power (51.9 points), although this is also the domain that has improved the most (+13 points since 2005), due to progress in nearly every Member State.
However, on the issue of work-life balance, progress is far from being sufficient. Being a parent continues to impact women's access to the labour market, reflecting the disproportionate weight of care duties on mothers. The Index also shows that 31% of women (against only 8% of men) aged 20-64 in the EU, are working part-time.
Why propose the new Strategy now?
To give a fresh impetus to gender equality and set out new political objectives, as outlined in President Ursula von der Leyen's political guidelines, the Commission presented today a new EU Gender Equality Strategy 2020-2025. The Gender Equality Strategy sets out key actions for the next 5 years and commits to ensuring that the Commission will also include an equality perspective in all EU policy areas.
What are the priorities of the Commission regarding gender equality as covered by the Gender Equality Strategy?
A Union of Equality is one of the major priorities of President Ursula von der Leyen's Commission, based on the principle of equality for all and equality in all of its senses. Gender equality is a founding principle of the European Union, and the promotion of equality between women and men one of its tasks.
This Strategy sets out what the Commission will do, across all policy areas, to work towards achieving a Union of gender equality for all, where gender-based violence, sex discrimination and structural inequality between women and men are a thing of the past. This strategy includes a set of key actions aimed at achieving a gender equal Europe.
What is the vision of this Strategy?
This Strategy has the vision of a Europe where women and men, girls and boys, in all their diversity, are equal – where they are free to pursue their chosen path in life, where they have equal opportunities to thrive, and where they can equally participate in and lead our European society.
This strategy will ambitiously continue the progress we have made as a Union. This will be a strategy for all of Europe, all of its member states and all its citizens.
What are the key principles of the Strategy?
The implementation of the Strategy will be based on the dual approach of (1) key actions to achieve gender equality combined with (2) strengthening the integration of a gender perspective in all EU policies and major initiatives
Key Actions 2020-2025
The targeted measures presented in the Strategy will address some of the biggest challenges to achieve true gender equality: combating gender-based violence and challenging gender stereotypes; boosting women's economic empowerment and ensuring equal opportunities in the labour market, including equal pay; and giving both women and men the opportunity to lead and participate in all sectors of the economy and in political life (Find more details on key actions below).
Gender mainstreaming
Gender mainstreaming is the inclusion of a gender perspective in all EU policies and processes. It is essential to achieve gender equality objectives. Mainstreaming a gender perspective in policy and activities ensures that these adequately respond to the needs and maximise the potential of women and men, girls and boys, in all their diversity.
The inclusion of a gender perspective in all EU policies and processes is essential to the goal of gender equality. The Commission will thus mainstream gender equality early in policy design by improving the integration of a gender dimension in all major Commission initiatives during this mandate.
The Commission has set up a Task Force for Equality composed of representatives of all Commission services and of the European External Action Service to ensure concrete implementation of gender mainstreaming at operational and technical level, in addition to the key actions listed in the Gender Equality Strategy.
Does this Strategy include initiatives to promote gender equality outside the European Union?
The EU promotes gender equality through development cooperation programmes throughout the world as well as EU trade policy and is a major player in international fora on gender equality. While the Gender Equality Strategy is mainly focused on initiatives to be implemented within the European Union, the strategic framework for gender equality actions in the Commission's external relations, the European External Action Service and the EU Member States is outlined in the Action Plan on Gender Equality and Women's Empowerment in External Relations (GAP). The GAP II (2016-2020) focuses on ending violence against women and girls, promoting women's economic and social empowerment and ensuring the fulfilment of their human, political and civil rights. GAP III will be launched in 2020, and will be closely linked to this Strategy and the two strategic frameworks will thus be mutually reinforcing each other.
Were citizens and civil society organisations consulted in the elaboration of this strategy?
An online public consultation on gender equality in the EU took place on 8 March-31 May 2019. The aim of the consultation was to assess the Commission's Strategic engagement for gender equality 2016-2019 and to identify future priorities. It gathered over 1,300 replies, showing that current priorities remain valid while there should be more focus on other specific aspects of gender equality. These include, among others, tackling gender stereotypes and unconscious bias, introducing measures to further support the principle of 'equal pay for equal work or work of equal value' such as pay transparency measures, strengthening the rights of victims of gender-based violence and tackling online hate speech, abuse and violence against women and girls. Targeted consultations took place, including public hearings in the European Parliament and a workshop with civil society organisations, to learn from their expertise and experience gained on the ground in Member States.
Will the Commission propose binding measures for pay transparency?
President von der Leyen, committed in her Political Guidelines to introduce binding pay transparency measures. The Commission is launching today a public consultation on pay transparency measures as well as targeted consultation with Member States and the social partners and will engage in a large consultation of all stakeholders on the specifics of the proposal. Following this consultation process, the Commission will propose legislative measures by the end of 2020.
How will this Strategy be implemented and monitored?
Achieving a Union of Equality has to be a joint undertaking by all stakeholders. This includes action by EU institutions, Member States, and also by representatives of the civil society, social partners and the private sector. The Commission will take the necessary actions to deliver on the objectives of this Strategy and ensure gender equality is treated as a priority. The key actions presented in this Strategy will be regularly updated and supplemented, their implementation will be monitored and progress, including examples of practice in the Member States, will be reported on an annual basis. The annual reports will include data, including from Eurostat and Eurofound, as well as indicators for measuring progress, building on EIGE's annual EU Gender Equality Index. EIGE will also provide data and research to feed into the evidence-based policy-making of EU institutions and Member States.
What are the key actions presented in the Strategy?
1. Freedom from gender-based violence and gender stereotypes
Key actions for the European Commission:
Finalise the accession of the EU to the Council of Europe convention on preventing and combating violence against women and domestic violence (the 'Istanbul Convention');
Should the EU's accession to the Istanbul Convention not be possible the Commission intends to propose in 2021 measures, within the limits of EU competence, to achieve the same objectives as the Convention;
The Commission, in particular, intends to extend the areas of crime where harmonisation is possible, adding violence against women to the list of EU crimes defined in the Treaty (so-called 'Eurocrimes'). The Commission will also propose additional measures to prevent and combat specific forms of gender-based violence, including sexual harassment, abuse of women and female genital mutilation (FGM);
Present a Commission Recommendation on the prevention of harmful practices, including female genital mutilation, forced abortion and forced sterilisation, early and forced marriage and so-called 'honour-related violence';
Launch an EU network on the prevention of gender-based violence and domestic violence, bringing together Member States and stakeholders to exchange good practice, and fund training, capacity-building and support services;
Propose a Digital Services Act clarifying online platforms' responsibilities with regard to user-disseminated content and facilitate the development of a new framework for cooperation between internet platforms to address illegal and harmful online content;
Present an EU victims' rights strategy in 2020, an EU strategy on a more effective fight against child sexual abuse and a new EU strategy on the eradication of trafficking in human beings;
Improve available data through an EU survey on gender-based violence against women and other forms of interpersonal violence published in 2023;
Follow the European approach on AI, as set out in the new Commission White Paper, grounded in EU values and fundamental rights, including non-discrimination and gender equality;
Launch an EU-wide communication campaign to tackle gender stereotypes.
Key actions for the Council:
Conclude the EU's accession to the Istanbul Convention and ensure swift EU ratification.
Key actions for the Member States:
Ratify and implement the Istanbul Convention (if not already done so);
Ratify and implement the International Labour Organization Convention to combat violence and harassment in the world of work;
Implement the Victims' Rights Directive, the Child Sexual Abuse Directive and other relevant EU law protecting victims of gender-based violence;
Systematically collect and report data on gender-based violence;
Support civil society and public services in preventing and combating gender-based violence and gender stereotyping, including with the help of EU funding available under the 'citizens, equality, rights and values' programme (2021-2027).
2. Thriving in a gender equal economy
Key actions for the European Commission:
Propose binding measures on pay transparency in 2020;
Enforce the Work-Life Balance Directive and other EU laws to close gender gaps and discrimination in the labour market;
Monitor through the European Semester the gender equality progress in Member States, in particular in their labour market, social inclusion and education;
Support structural reforms in Member States to increase gender equality in the labour market through the Structural Reform Support Programme;
Support women as investors and entrepreneurs through the Horizon Europe's European Innovation Council and through the InvestEU programme;
Address the digital gender gap in the updated Digital Education Action Plan;
Present the Updated Skills Agenda for Europe and a proposal for a Council recommendation on vocational education and training, addressing gender balance in traditionally male- or female-dominated professions, address gender stereotypes and gender gaps in education and training;
Propose to revise the Barcelona targets for the provision of early childhood education and care arrangements for children and propose a Child Guarantee focusing on barriers preventing children from accessing necessary services;
Assess how risks and resources are shared in pension systems between women and men in the 2021 edition of the Pension Adequacy Report;
Present a Green Paper on Ageing with a focus on long-term care, pensions and active ageing.
Key actions for Member States:
Transpose the Work-Life Balance Directive and properly implement EU gender equality and labour law;
Follow up on the Council conclusions of June 2019 "Closing the Gender Pay Gap: Key Policies and Measures";
Ensure adequate investments in early childhood education, care services and long-term care services including from available EU funding;
Implement the Ministerial declaration of commitment on 'women in digital'.
3. Leading and participating equally throughout society
Key actions for the European Commission:
Push for the adoption of the 2012 proposal for a Directive on improving the gender balance on corporate boards, which set the aim of a minimum of 40% of non-executive members of the under-represented sex on company boards;
Promote the participation of women as voters and candidates in the 2024 European Parliament elections;
Promote EU Platform of Diversity Charters in all sectors;
Reach gender parity (50%) at all levels of Commission's management by the end of 2024 and increase efforts towards reaching a larger share of female managers in EU agencies.
Key action for the European Parliament and the Council:
Adopt measures to improve gender balance at all levels of their management and in leadership positions;
Adopt the proposal for a Directive on improving the gender balance on corporate boards;
Key action for the Member States:
Transpose and implement the Directive on improving the gender balance on corporate boards, once adopted;
Develop and implement strategies to increase the number of women in decision-making positions in politics and policy making.
4. Key external actions on gender equality:
Launch in 2020 the third Action Plan on Gender Equality and Women's Empowerment in External Relations (GAP III);
Adopt the Action Plan on Human Rights and Democracy (2020-2024);
Continue to implement the EU Strategic Approach and Action Plan on Women, Peace and Security 2019-2024;
Actively promote gender equality through the EU's trade policy (including through its active engagement on the issue in the World Trade Organisation), in the EU's neighbourhood and enlargement policies (including in the context of accession negotiations and the Stabilisation and Association Process), and in the EU's actions in fragile, conflict and emergency situation;
Implement the Spotlight Initiative, a joint EU-UN global programme with €500 million EU funding to help eliminate all forms of violence against women and girls;
Launch a campaign #WithHer in 2020, designed to challenge harmful gender norms and stereotypes, which perpetuate violence against women worldwide.
Focus on the recovery from the pandemic at the 19th EU Regions Week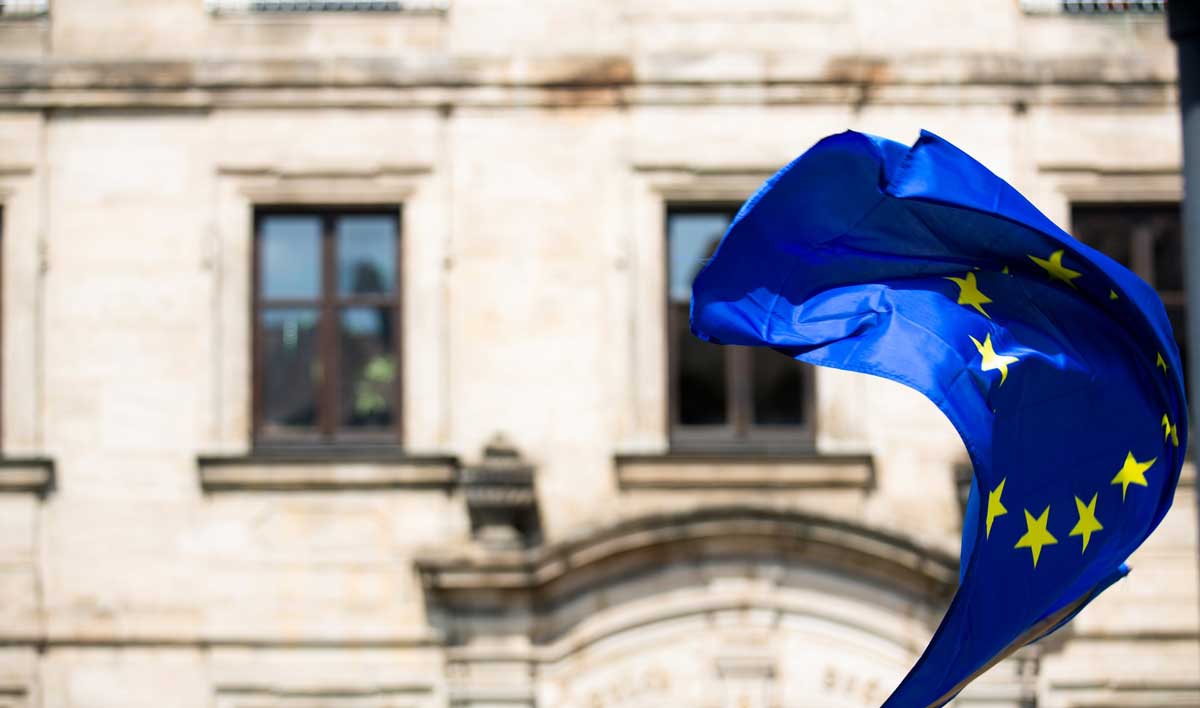 The annual European Week of Regions and Cities has shown how the EU and national and regional governments can support European citizens and their local communities with public policies aimed at investing in a fairer, greener and more digital future for recovery. Under the theme 'Together for Recovery', more than 300 sessions, including debates with high-profile officials, regional and local representatives, an inspiring Citizens' Dialogue, various workshops as well as an Award for outstanding young journalists, celebrated the EU values of cohesion and solidarity.
Taking place in a hybrid format, with sessions both physical and virtual, the 19th EU Regions Week had one main mission: highlighting the role of EU investments in the recovery from the pandemic and in facing common challenges. The event kicked off with a press conference with Apostolos Tzitzikostas, President of the European Committee of the Regions (CoR) and Elisa Ferreira, Commissioner for Cohesion and Reforms, who underlined that "Cohesion Policy was one of the first responders in the emergency phase of the COVID-19 pandemic, driven by the core value of EU solidarity".
The second annual local and regional barometer was presented by Apostolos Tzitzikostas, followed by a debate with members of the European Committee of the Regions. The report confirmed that the pandemic related measures put at risk regional and local finances, resulting in a 180 billion budget cut for local and regional authorities across Europe. At the same time, 1 in 3 local and regional politicians want regions and cities to become more influential in EU policy-making on health issues.
"Unless we measure the state of our regions and cities, we cannot understand the state of our Union" said Apostolos Tzitzikostas, President of the European Committee of the Regions. "Only by taking the pulse of our communities, we can decide how effective the EU has been on the ground, and what the EU needs to do to help its people".
Further taking stock of the EU cohesion policy response to the coronavirus pandemic as well as informing the general public, various workshops touched upon life before and after the pandemic, including explanations regarding the role of regions and cities for a Green Transition, the Cohesion Policy 2021-2027 and NextGenerationEU, as well as the CRII, CRII+, React-EU support packages for regional and local healthcare services and equipment.
Young journalists were also invited to take part in the EU Regions Week 2021, getting the opportunity to debate with Elisa Ferreira at the Citizens' Dialogue. In the Youth4Regions programme for aspiring journalists, Irene Barahona Fernandez from Spain and Jack Ryan from Ireland won the 2021 Megalizzi-Niedzielski prize for aspiring journalists.
About the event
The European Week of Regions and Cities (#EURegionsWeek) is the largest EU-wide event on regional development. It is co-organised by the European Commission and the European Committee of the Regions.
In total, more than 12 000 participants and 900 speakers joined the 4-day event either physically or online, showing engagement in all corners of EU society – from our vibrant youth to our high-profile officials, local and regional representatives, academic experts and professional specialists, displaying a common readiness to tackle what the future holds, together.
EU and Qatar sign landmark aviation agreement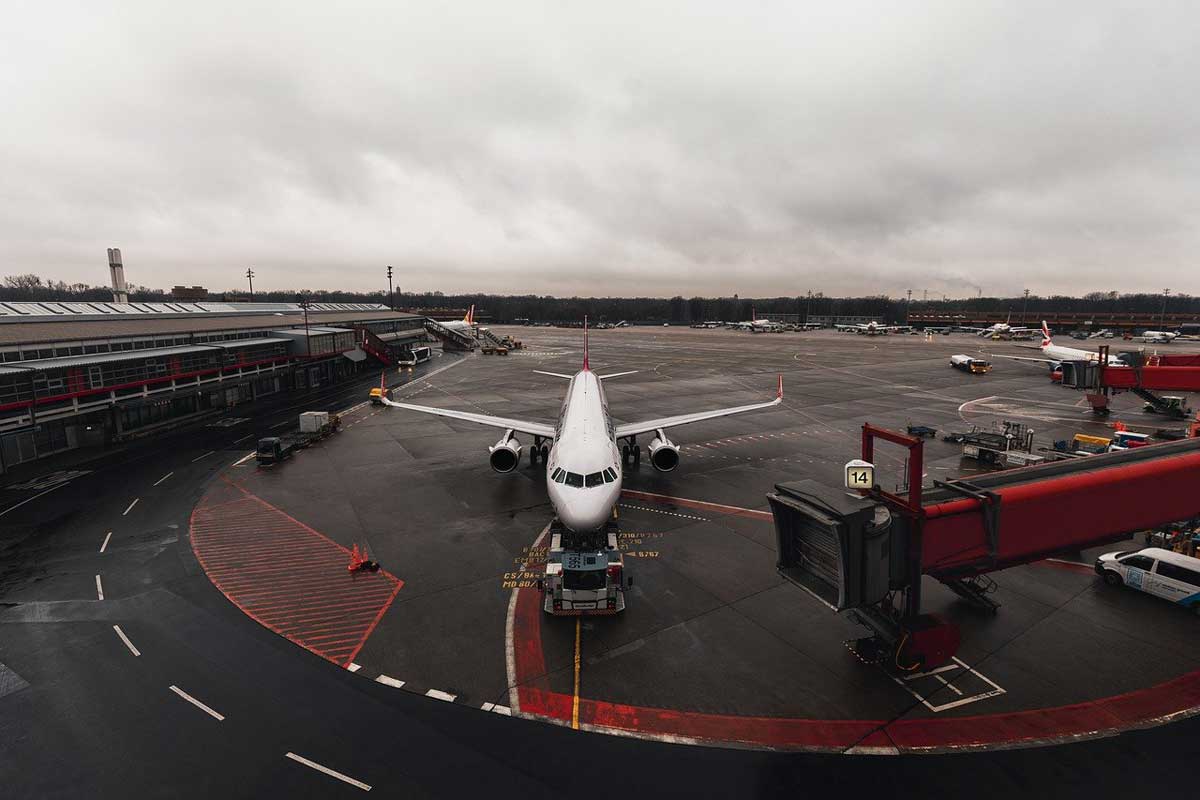 The European Union and the State of Qatar today signed a comprehensive air transport agreement, upgrading rules and standards for flights between Qatar and the EU. The agreement sets a new global benchmark by committing both sides to fair competition, and by including social and environmental protection. The signing means new opportunities for consumers, airlines and airports in Qatar and the EU.
Qatar is an increasingly important aviation partner for the EU. It was the 15th largest extra-EU market in 2019 with 6.3 million passengers travelling between the EU and Qatar. Ensuring open and fair competition for air services between both is therefore crucial, also for routes between the EU and Asia.
Adina Vălean, Commissioner for mobility and transport, said: "This agreement, the first one between the EU and the Gulf region, is a global benchmark for forward-looking aviation agreements. It is testimony to our shared commitment to economically, socially and environmentally sustainable aviation, based on a modern framework covering fair competition and closer cooperation on social and environmental matters. This agreement will bring new opportunities, more choice and higher standards for passengers, industry and aviation workers."
Today's agreement creates a level playing field that is expected to result in new air transport opportunities and economic benefits for both sides:
All EU airlines will be able to operate direct flights from any airport in the EU to Qatar and vice versa for Qatari airlines.
EU airports in Germany, France, Italy, Belgium and the Netherlands will be subject to a gradual build-up of capacity until 2024. For more details on this, see the Q&A.
Strong provisions on open and fair competition will guarantee a level playing field.
The parties recognised the importance of social matters, agreed to cooperate on these and to improve their respective social and labour laws and policies as per their international commitments.
The agreement will facilitate people-to-people contacts and expand commercial opportunities and trade. Going beyond traffic rights, the EU-Qatar agreement will provide a single set of rules, high standards and a platform for future cooperation on a wide range of aviation issues.
Background
Qatar is a close aviation partner for the European Union; more than 6 million passengers travelled between the EU and Qatar per year under the existing 26 bilateral air transport agreements with EU Member States prior to the pandemic. While direct flights between most EU Member States and Qatar have already been liberalised by those bilateral agreements, none of them include provisions on fair competition, or social and environmental issues, which the Commission considers essential for a modern aviation agreement.
In 2016, the European Commission obtained authorisation from the Council to negotiate an EU-level aviation agreement with Qatar, which started on 4 March 2019. While the agreement still needs to be ratified by the parties before formally entering into force, it will start being applied from today's signature.
Similar EU comprehensive air transport agreements have been signed with other partner countries, namely the United States, Canada, the Western Balkans, Morocco, Georgia, Jordan, Moldova, Israel and Ukraine. Further air transport agreements with Armenia and Tunisia are expected to be signed in the coming weeks.
Sakharov Prize 2021: the finalists
The 2021 finalists for the European Parliament's Sakharov Prize for Freedom of Thought are Afghan women, Jeanine Áñez and Alexei Navalny.
Meet this year's finalists of the European Parliament's Sakharov Prize for Freedom of Thought, who were chosen at a joint meeting of the foreign affairs and development committees on 14 October:
Afghan women, represented by 11 human rights activists
Jeanine Áñez, Bolivian politician
Alexei Navalny, Russian activist and political prisoner

Afghan women
Under the previous Taliban regime, women experienced forced marriage, high maternity mortality, low literacy, forced virginity tests and couldn't travel without a man. Following the Taliban's return to power, women are again excluded from government and education and their rights and freedoms are threatened. The women, who are nominated for their brave fight for equality and human rights, are:
Shaharzad Akbar – chair of the Afghan Independent Human Rights Commission (AIHRC)
Mary Akrami – head of the Afghan Women's Network
Zarifa Ghafari – mayor of Maidan Shar since 2018
Palwasha Hassan – activist and the director of Afghan Women Educational Centre (AWEC)
Freshta Karim – founder of a mobile library and an advocate for education and learning
Sahraa Karimi – first female president of the Afghan state film company
Metra Mehran – women empowerment and education advocate and co-founder of the Feminine Perspectives Movement
Horia Mosadiq – human and women's rights activist
Sima Samar – human rights advocate, former Minister of Women's Affairs and former chair of Afghan Independent Human Rights Commission
Habiba Sarabi – member of the negotiating team of the Islamic Republic of Afghanistan
Anisa Shaheed – political reporter

Jeanine Áñez
Jeanine Áñez is a Bolivian politician who became the interim president of her country in November 2019, after alleged electoral fraud by incumbent Evo Morales. In November 2020, after free and fair elections there was a peaceful transfer of power. However, on 13 March 2021 she was arrested on charges of "terrorism, sedition and conspiracy". Accused of plotting a coup d'état against Morales, she has been imprisoned ever since.
Alexei Navalny
Alexei Navalny is a Russian opposition politician, anti-corruption activist and major political opponent of Russian president Vladimir Putin. Known through his LiveJournal blog, YouTube and Twitter accounts, where he has millions of followers Navalny came to international prominence by organising demonstrations, running for office and advocating reforms against corruption in Russia, Putin and his government. In August 2020, while on a trip to Siberia, he was poisoned. He spent months recovering in Berlin, but returned to Moscow in January 2021 where he was arrested. In February he was sentenced to 2½ years in prison. Now incarcerated in a high-security penal colony, he went on a 23-day hunger strike in April to protest the lack of medical care. In June 2021, a Russian court banned Navalny's regional offices and his Anti-Corruption Foundation.