Kashmir is known as Land of syncretism. Often portrayed as Paradise on earth, though this popular imagination is relentlessly used to subvert the cause of political violence on Kashmiris . Paradoxically, this paradise is subjected to unimaginable securitisation .Kashmir represents an ideal case of thought crimes and bio politics. It is less admired & more envied today whether on the streets or in the deliberations of civil society, in media galleries or in policy circles. Dialogues and deliberations pertinent to Kashmir issue seem elusive. Is Kashmir a Frankenstein's monster, so intimidating or a pseudo paradise where deaths and killings are legitimised? For the agency of a suppressed self to speak for itself needs both courage and space. The language of silence exhibits how structures of power are ruthlessly regulative. Both the language and the discourses on Kashmir are highly securitised, impervious to critical refutation. In the theatrics of securitisation in Kashmir, the current state of affairs warrants deep analyses. Applying three levels of analyses i.e., man, the state and war, aptly describes the current dynamics of Kashmir.
Citing security issues as a rationale for invoking clampdown is mundane to Kashmir. This rationale appeared more convincing to the ruling dispensation at the centre when it abrogated article 370 & 35A on August 5, 2019 and subsequently bifurcated the state into two Union territories—Jammu and Kashmir (J&K) and Ladakh. Well this was celebrated across political spectrum, while some political parties expressed reservations over the modus operandi of its execution. The abrogation followed a communication blackout in Jammu and Kashmir earning for India the famously infamous title of the country with maximum number of blackouts in a year. Pakistan diplomatically manoeuvred Beijing to raise scrapping of autonomy at UNSC. However, amid this unabated clampdown and international condemnation, New Delhi has been largely unresponsive, failing to show any resolve to initiate any negotiation. Kashmir is sandwiched between India and Pakistan, two nuclear arch rival states. The ongoing escalated tensions have high probability of culminating into another war. The unresolved Kashmir issue provides enough payoff structure to both India and Pakistan to behave aggressively against each other. The recent move has escalated the hostility to a new peak between the two antagonist states. The brunt of excessive securitisation is deeply experienced on ground by common people in valley where threat to life is an imminent reality
People amid Conundrum
From its embryonic stage of formation to its absolute mandate in electoral politics in 2014 and 2019 Lok Sabha elections, BJP has traversed a long way. Domesticating its core electoral manifesto of abrogating article 370 from it being a populist electoral rhetoric to its pragmatic dilution, BJP has fundamentally altered the political imagination and the matrices of statecraft. Strangulating democratic edifice & silencing public articulation. Hindutva is a becoming a buzz word while media's traction of the situation feigns optical illusion for masses. Narender Modi's era will be characterized by his blitzkrieg policies from demonetisation to fiddling with federal structure.
Spatial brutalism in Kashmir is not a new discourse. Since 5 August, 2019 unarmed 8 million Kashmiri's were excommunicated & put under siege by a million soldiers. By abrogating article 370 & 35A, the only constitutional link between Jammu & Kashmir with the union of India, history was twisted conveniently to justify this blatant act. Children of conflict are traumatized; normalization of travesty of justice, legitimacy crises is rampant and deep here. Structural violence is germane to conflict-ridden Kashmir and the docility is manufactured by repression, serving as instrumental rationality for state apparatus. State perpetuates masculinisation of war and feminization of violence since sovereign commands the absolute authority. From women to children, everyone is affected by this enduring conflict. Post February 14, 2019, Pulwama attack, the way Kashmiris were treated in different parts of country was both shocking and reprehensible. They were manhandled by mobs, threatened and intimated, ambushed in school and college premises. In fact, many colleges issued circulars and orders not to admit Kashmiri's in their colleges. This multiplied their distress & alienated them further.
Cutting the umbilical cord of article 370 has opened up Pandora's Box for the safety and stability of South Asian region in general & Kashmir in particular. At this moment life in Kashmir has been thrown into complete mess with no signs of recovery. Sudden deployment of security forces has paralysed normal life. Communication has been cut off. Rights are repressed, freedom curtailed, censorships privileged & democratically elected leaders are right now sparing in jails, preventive detention is a means used, abused and justified in the name of national security. Spaces of deliberations have been squeezed and dissenting voices are muzzled. What has transpired since August 5, 2019 is both reprehensible and warrants deep analysis .In West-Phalian order, state has come to occupy centre-stage in international politics.
State producing Statelessness
In his lecture "Politics as a Vocation" (1918), the German sociologist Max Weber defines the state as a "human community that (successfully) claims the monopoly of the legitimate use of physical force within a given territory. State derives its legitimacy from people but when state abuses its authority and perpetrates violence against its own people then state loses moral credibility. Consent of the governed is quintessential in democracy. However, the current crisis is resultant of the Indian states apathy towards Jammu & Kashmir and its crude stance with Pakistan on this issue. India is reluctant to talk with Pakistan on Kashmir because of infiltration by the latter. India blamed Pakistan for spreading terror in the region by backing and funding the militants in Kashmir against Indian rule. On the other side, Pakistan conventionally argues that until India will not convene a meeting for meaningful dialogue on Kashmir issue with Pakistan, sub-conventional conflicts and funding to militants in Kashmir will continue. Pakistan wants UN resolution through plebiscite to settle the dispute; however, India is worried about the majority of Muslim population in the state that is why India has rejected the UN resolution on Kashmir by claiming that India and Pakistan in the historical Shimla agreement have affirmed to settle the Kashmir issue bilaterally. However, by scrapping the state autonomy on 05 August 2019, India had violated the Shimla agreement too.
The lack of space for dialogue is generated by the hard stance advocated by New Delhi and its coercive policies towards Kashmir. There has been a complete failure in the resumption of track-two diplomacy. Rather than applying the policies of engagement and resolving the Kashmir issue both states are busy in managing it. In the high and low politics, it is the common Kashmiris who are killed and silenced. The situation in valley can be gauged by the fact that public good like internet is blocked for the longest time in the history. Civil resistance movement has picked up in valley because of the flawed policies of New Delhi in valley. Instead of reaching out to them state has shown complete recklessness .Therefore, it won't be wrong to argue that state has been chief architect in producing restlessness in valley. In the language of neo-classical realists, leaders and institutions have important role to play in shaping its domestic and foreign policy. Modi's blitzkrieg policies in Kashmir since august 5, proves this hypothesis right. In fact, Policy of command and control from New Delhi has led to disillusionment of Kashmiris and accentuating alienation. So both the people of valley as well as Islamabad have been sidelined by New Delhi, escalating volatility has potential to transcend into a war.
War as Imminent Possibility
To quote Leon Trotsky, "you may not be interested in war, but war is interested in you". Deadlocks and stalemates are recurrent feature between New Delhi and Islamabad on Kashmir. Had it not been the case the enduring Kashmir issue would not have lurked between New Delhi and Islamabad for so long. Already Islamabad and New Delhi have fought four wars (in 1947, 1965, 1971, and 1991) against each other. Therefore, unless and until both states show maturity and political willingness to resolve Kashmir issue, the possibility of another war looms large given the deteriorated relations between India and Pakistan. The high politics of conventional war beneath a nuclear umbrella by military and civilian leaders in both countries highlights the shifting dynamics. Imperfect people in imperfect organisations can lead to miscalculations. Both states did not trust each other's nuclear doctrines. The first-use and no-first-use policy of nuclear weapons between New Delhi and Islamabad are blurry and that is precisely the reason why the theory of "rational" state action is seriously problematic in the context of these two states. Islamabad is aware of New Delhi's missile defence system preparations and the BJP government's scrapping of autonomy in Kashmir might provide incentives to the Pakistani military to feel that "war now is better than war later". In the Peloponnesian war, the weak Sparta launched a preventive war to stop Athens from becoming too powerful. Similarly, Bismarck, who once called preventive war "committing suicide from fear of death," said that "no government, if it regards war as inevitable even if it does not want it, would be so foolish as to leave to the enemy the choice of time and occasion and to wait for the moment which is most convenient for the enemy".[1]
Since 1947, Pakistan has behaved belligerently against India due to unresolved Kashmir dispute. Pakistani military disregarded crystal ball effect while conducting war. Nuclear deterrence failed and the Kargil War became a new piece of history between India and Pakistan in 1999. Also the situation is aggravated further with nuclear arms race between the two states. New Delhi's emerging defence system leaves limited options for Islamabad to save its nuclear/deterrent force from a possible India's preventive strike. The Balakot incident in February 2019 happened due to military biases from the Indian side that Pakistan might not trigger the nuclear button in response to India's limited airstrikes on the Pakistani soil.
Pakistan will feel greater incentives to use increased missile alerts fearing that an Indian attack might destroy its forces. Expectedly, both states were ready to fire missiles against each other during the Balakot crisis. In fact, the Balakot incident was politically motivated; otherwise, a possible nuclear attack might have been witnessed. In such a dangerous situation, deterrence might fail because adversary's decision-makers might doubt the credibility of deterrence.
To conclude, neither the history nor geography should be ignored .Blatantly twisting the history and fiddling with the federal character will exacerbate the already existing complexities in the region. Securitisation of Kashmir should give way to de-securitisation, as conflict transformation mandates peace building approach not hard-line militaristic postures. However, an enforced silence must not be interpreted as normalcy & more importantly peace. Procrastination should neither become a standard template nor a norm to guide the policies of New Delhi and Islamabad towards Kashmir. Mobilisation of domestic politics to intensify and fuel hatred for Kashmiris or Kashmir either for electoral gains or national security needs to be eschewed. Otherwise, incidents like Balakot will serve as precedent for many more such incidents to recur as deterrence has failed under nuclear shadow.

---
[1] Robert Jervis, 'Offense, Defense, and the Security Dilemma,' in Robert J. Art and Robert Jervis, ed., International Politics: Enduring Concepts and Contemporary Issues, Thirteen Edition, (New York: Pearson, 2017), p. 105.
Ancestral Lineage of Hazaras: from Afghanistan to Pakistan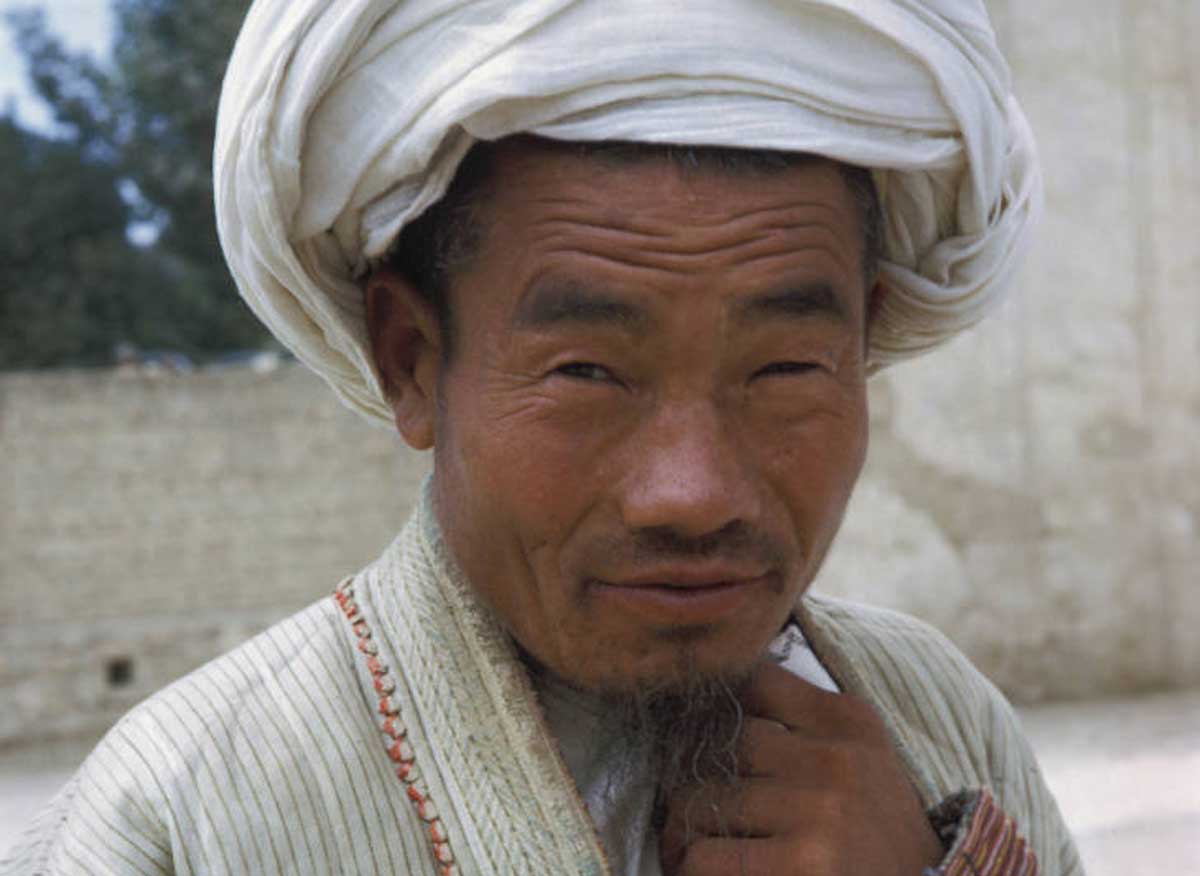 While the origins of Hazaras are much debated, opinions differ when it comes to the ancestral lineage of Hazara community. According to some historians, Hazaras are the original inhabitants of Hazarajat (now central Afghanistan).Among Hassan Pouladi, Prof. Shah Ali Akbar, Fletcher, and Abdul HaiHabibi, J. P. Ferrier who was a renowned French scholar was the first who argued based on his explanations of the Greek historian Quintus Curtius about the battles of Alexander the Great and his travels to these areas, now Afghanistan that Hazaras were native inhabitants of Afghanistan since the time of Alexander the Great and have not migrated from any other places to this land.
Whereas, according to some, Hazaras have Mongolian ancestry under Genghis Khan. This notion that Hazaras have Mongolian origin takes its origin in the 19th century when European came to Afghanistan, and they distinguish people with Mongolian featured faces among other Caucasian faces. Hazaras were originally represented by the word 'Ozala' or 'Hosala' which, with the passing of time became 'Hazara'. The very word 'Hazara' then was used to refer to the counting system in the armed forces of Genghis Khan i.e. 'hazara' that meant thousand, which comprised one level of the troops.
Yet, few opinionate, Hazaras have Persian and Turko-Mongolian ancestry. According to a report they descended from Genghis Khan's Army that mixed with Persian and Turkic locals whom as a result of conflict had been settled in now Hazara inhabited areas of Afghanistan.
Nevertheless, some think, Hazaras have ancestral lineage with theKushan Dynasty that goes back two millennia when Bamiyan in Afghanistan was home to the largest statues of ancient Buddhist civilization. Patrons of this idea highlight the similar facial features of Hazaras to those of Buddhist murals and statues in the region. Whilst, some of the Hazaras believe that they are the descendants of one of the sons of Noah.
Although, all the above mentioned theories might differ when it comes to ancestral lineage of Hazara community, but they have one thing in common and that is the land of Hazaras which now constitute parts of Afghanistan, Iran, and Pakistan. People of Hazaras settled in the mountainous regions of central Afghanistan as early as the 19th century, with the majority of their inhabitants living in Hazarajat (the land of Hazara), which is situated in the rough central mountainous core of Afghanistan with an area stretch over 50,000 sq.km.The Hazaras speak a dialect of Persian (Dari dialect) that is called Hazaragi. Hazaragi was one of the two largest languages of Afghanistan. Hazaragi includes many Mongolian and Turkic words, which also maintains the theory that they have Mongolian ancestry.
Afghanistan is a multi-ethnic country with almost 8 major and 10 minor different ethnic groups; among major ethnic groups are Pashtun, Tajiks, and Hazaras etc. Hazaras were once the largest ethnic group in Afghanistan and constituted approximately 67% of the total population, but today their population hardly makes up around 9% of Afghan population. The reason for their massacred lies in their off target political action when they backed the wrong candidate in the accession struggle in the late 19th century, that had changed the life of Hazaras and their role in Afghan politics and ultimately in Afghan government.
Reports from the 20th century depict that arm forces of Afghanistan made pyramids out of Hazaras heads after some of the massacres, as a form of warning to the remaining Hazaras, yet this could not be regarded as the last savage and barbaric government repression of the Hazaras. Towards the end of 20th century during the rule of Taliban in Afghanistan, government specifically targeted the Hazaras for persecution and even genocide. This brutal history of persecution of Hazaras in Afghanistan resulted in killing more than half of their population with some migrating to neighboring countries like Pakistan and Iran.
Whereas, according to historical evidence migration of Hazaras from Afghanistan to Baluchistan province, Pakistan took place about 150 years ago, initially due to economic purposes. But mass migration of Hazara population took place in the late 19th century, mainly due to their persecution and targeted killing at the hands of different afghan rulers and Taliban government that forced them to migrate to Pakistan, and so they settled here.
In Pakistan, the estimated number of people of Hazara community is between 0.6-0.9 million, living and residing in different parts of the country including Karachi, Parachinar, Sanghar, Nawabshah, Hyderabad, also in different parts of GilgitBaltistan and Punjab. In Baluchistan province, the bulk of Hazara population are residing in Quetta and other parts of Baluchistan such as Sanjawi, Much, Zhob, Harnai, Loralai, and Dukki, where their population makes up around 0.4-0.5 million.Unfortunately, along with their migration, the Hazara community brought with them the history of their persecutions based on their ethnicity, religious orientation of sect and also their ethnically unique facial curvatures, and so, their tenure of oppression at the hands Taliban and other terrorist organization like Lashkar-e-Jhangvi, Sipah Sahabah, al-Qaeda and other Sunni radical militants organization that also includes ISIS in its list is on-going in Pakistan.
Pakistan PM visited Sri Lanka to further strengthen the existing friendship to new heights
At the formal invitation of the Prime Minister of the Democratic Socialist Republic of Sri Lanka, H.E. Mahinda Rajapaksa, the Prime Minister of the Islamic Republic of Pakistan, H.E. Imran Khan, paid a two-day official visit to Sri Lanka on 23-24 February 2021.
Prime Minister Imran Khan was accompanied by an elevated-level delegation comprising Federal Ministers and senior Government officials. The first-ever visit by the Prime Minister of Pakistan to Sri Lanka since the formation of the new governments in both countries clearly reflects the warmth and goodwill between the two countries' governments and peoples. Prime Minister Imran Khan received a warm traditional welcome from the Prime Minister and the Cabinet of Sri Lanka's Ministers.
During the visit, Prime Minister Imran Khan held delegation-level discussions with President Gotabaya Rajapaksa and Prime Minister Mahinda Rajapaksa of Sri Lanka. Both sides comprehensively appraised the multifaceted bilateral relationship in various fields of cooperation. The talks were held in a warm and cordial environment, marked by mutual trust and respect. The visit offeredboth sides a timely opportunity to further shape upon their close and regular consultations, particularly in the areas identified during the recently held Foreign Secretary level Bilateral Political Consultations, Joint Economic Commission session, and the Commerce Secretaries-level Talks.
Both sides reached a wide-ranging consensus on ways and means to strengthen cooperation further comprehensively and decided to hold frequent meetings; promote high-level and delegation-level exchanges; and enhance the process of consultations, collaboration, and synchronization between their respective institutions. Prime Minister Imran Khan reiterated Pakistan's support for the socio-economic development of Sri Lanka in line with the vision of a "peaceful neighborhood."
The two sides reviewed the all-encompassing engagement between the two countries in promoting cultural linkages, human resource development, capacity building in diverse areas, and educational and technical cooperation. The Pakistan side announced 100 scholarships in health sciences and medicines (MBBS and BDS) as part of the Pakistan-Sri Lanka Higher Education Cooperation Programme (PSLHECP). The Sri Lankan side appreciated the cooperation being extended by Pakistan in human resource development and capacity building.
While comprehending the existence of boundless potential of religious tourism to Buddhist archeological sites and perceiving the close ancient and cultural ties dating back to Gandhara civilization, the two sides emphasized the importance of augmenting cooperation in the field of tourism and highlighted the benefits of sharing expertise in the hospitality industry, including training and capacity building. The Pakistan side declared its initiative of establishing the Asian Civilization and Culture Centre at the University of Peradeniya, Kandy. Both sides recognized the importance of enhancing air connectivity to promote people-to-people contact, tourism, trade, and culture.
In order to explore new avenues for enhancing bilateral trade and investment between the two countries, a high-level Pakistan-Sri Lanka Trade and Investment Conference was held on 24 February 2021. The Conference provided an opportunity for effective and meaningful engagement between the business communities of the two countries. At the Conference, both Pakistan and Sri Lanka sides reiterated the importance of strengthening economic relations in critical areas of mutual interest and diversifying trade and investment. The two sides emphasized the importance of realizing the goal of achieving a US$ 1 billion bilateral trade target and also agreed to work towards broadening and deepening of Pakistan Sri Lank Free Trade Agreement.
During the visit, the following MoUs between Pakistan and Sri Lanka were signed:
i. Memorandum of Understanding (MOU) between the Government of the Democratic Socialist Republic of Sri Lanka and the Government of the Islamic Republic of Pakistan on Cooperation in Tourism
ii. Memorandum of Understanding (MoU) on Cooperation between the Board of Investment of the Democratic Socialist Republic of Sri Lanka and the Board of Investment of the Islamic Republic of Pakistan
iii. Memorandum of Understanding between Industrial Technology Institute (ITI), the Democratic Socialist Republic of Sri Lanka, and International Centre for Chemical and Biological Sciences, University of Karachi Islamic Republic of Pakistan
iv Intent Cooperation between Industrial Technology Institute of Sri Lanka and COMSATS University Islamabad
v. Memorandum of Understanding between University of Colombo, Sri Lanka and Lahore School of Economics, Pakistan
Prime Minister Imran Khan and Prime Minister Mahinda Rajapaksa together accredited the Sri Lanka-Pakistan Parliamentary Friendship Association reconstitution. Both sides highlighted the need to strengthen parliamentary cooperation between two sides.
Both sides expressed satisfaction at the existing bilateral cooperation in the field of defense. They noted that the elevation of staff-level talks to Defence Dialogue has further provided a prospect to expand security sector relations. Prime Minister Imran Khan announced a new $50 million defense credit line facility. The two sides stressed the need for a strengthened partnership to support and coordinate with each other to deal with matters related to security, terrorism, organized crime, drug and narcotic trafficking, and intelligence-sharing.
In his efforts to strengthen sports diplomacy, Prime Minister Imran Khan participated in a shared session with the sports community of Sri Lanka on 24 February 2021. At this event, Sri Lanka's Minister of Sports and Youth Namal Rajapaksa, in the Parliament Speaker Mahinda Yapa Abeywardane, stated the commissioning of the "Imran Khan High-Performance Sports Centre" in Colombo.
The Pakistan side declared its decision to provide PKR 52 million to promote sports in Sri Lanka, including through training and equipment.
Both sides stressed the importance of inter-religious dialogue and harmony as a key to promoting cultural diversity, peaceful co-existence, and mutual empathy.
The two sides observed the close cooperation between the two countries at regional and international fora on mutual interest issues. They agreed to strengthen a coordinated approach on such matters further.
Both sides restated their commitment to the principles and intents of the SAARC Charter. They stressed the need for SAARC Member countries to build on convergences for the region's people's greater good. Both sides emphasized the need to convene the Charter Based bodies and agreed to take forward the SAARC process for further strengthening regional cooperation to achieve prosperity in the region.
Discussing the regional and global environment developments, the two sides restated their shared commitment to regional peace, security, and stability. Prime Minister Imran Khan underscored the need for peaceful resolution of unresolved disputes through constructive dialogue in accordance with international legitimacy.
In the context of regional connectivity, Prime Minister Imran Khan highlighted the opportunities presented by the China-Pakistan Economic Corridor (CPEC), a flagship project of BRI, for regional economic growth and prosperity.
Discussing the extraordinary challenges postured by Covid – 19, the two sides highlighted the need for combined efforts to deal with the pandemic. Sri Lanka thanked Pakistan for the tremendous assistance extended to the return of stranded Sri Lankans in Pakistan since the Covid pandemic outbreak.
While echoing the new government's commitment to strengthen the bilateral relations further, the Prime Minister of Sri Lanka thanked the government and people of Pakistan for the persistent support extended by Pakistan to defend the independence, sovereignty, and territorial integrity of Sri Lanka.
The Prime Minister of Pakistan extended an invitation to the President and the Prime Minister of Sri Lanka to visit Pakistan at their earliest convenience and thanked Prime Minister Mahinda Rajapaksa for the warm cordiality extended to him and his delegation.
Huge blast on the Afghanistan-Iran border
On Saturday 13 February the Islam Qala reception center owned by the IOM was demolished at the border between Afghanistan and Iran, leading to a pause to repatriation service for afghans. This led to a devastating burn. At least 40 people were killed because of this huge blast, while 17 were wounded. Tens of thousands of repatriated Afghans obtained humanitarian relief from the center International Organization of Migration, (IOM) in 2020. None were injured in the fire by IOM workers or migrants returning from Iran.Whatever sparked this explosion was not instantly apparent. The provincial governor of Herat, Wahid Qatali, said the Afghan first responders did not have the means to light the enormous fires and required Iran's assistance by firefighting aircraft."We can't even discuss the victims for the time being," Qatali told The Associated Press. Emergency crews and Afghan security services moved hundreds of fuel and gas tankers from the region, while an appeal for air-firefighting assistance was made available to the International Resolute Support Mission, quoted by Reuters as quoted by Katali.
Mohammad Rafiq shirzy, spokesperson for the district hospitals of Herat's Provincial capital and also called Herat, said that more than 500 trucks were carrying natural gas and diesel that have been destroyed by the severity of the fire, and he said that it was impossible for ambulances to reach the injured or to reach the explosion site. Hossein Akhundzadeh, a regional Iranian trade official, told Iranian Students News Agency (ISNA) about the explosion of more than 300 coal, diesel, and petrol cars. The flash has not yet been contained, and precise evidence was not provided,"It's not known whether the drivers were able to escape or not. The blaze has not been contained yet and exact information is not available,"We don't know whether the driver might escape or not.The Power Supply Ministry Spokesman, Wahidullah Tawhidi, said the fire was continuing after nightfall and that Afghanistan was pressuring Iran to close down its electricity supply. It has been said that the burning of two pylons has disconnected 100 tons of electricity imported into the Herat Province by Iran. He said 60% of Herat, one of Afghanistan's leading provinces, was powerless.A dangerous route Afghan people often pursue overnight because of fear of gangs of violence, attacks between Herat City and Islam Qalah. Taliban gunmen, on the other hand, travel freely across the area.Afghan government troops assembled defensive positions and aided emergency ambulances and cars from and to the border. According to Iranian State TV, the fire spread to the Irish customs facilities Dogharoon, and first responders, including the fire departments, the Iranian army, and the border guards, managed to extinguish the fire. The natural gas and diesel trucks were sent away from the scene.As part of a national concession exempting Kabul from US sanctions against Iran, the United States permits Afghanistan to import fuel and oil from Iran.
According to a statement from the Aghan organization, on Monday, "IOM anticipates a substantial decline in rates of return through the Islam Qala in the days to come as migrants are now re-routed from Iran into the main border crossing of Milak province of Nimroz, which lies over 1,000 km south-west.They have shown that in 2020, there returned a high number of Afghans.Nick Bishop, program manager of IOM reported in a cross-border return reply that "the initial inspection of reception centers for the return showed significant damage to the roof and walls."The staff of the Afghan Ministry for Refugees and Returns (MoRR) are relocating people in need here to the IOM transit center in Herat before IOM staff are back, awaiting a full assessment and inspection of the safety situation before IOM staff can resume their work from here. "The organization takes exceptional steps to secure the continuing humanitarian assistance can take place.
Unfortunately, as the fire began all the returning residents, who had already moved to their next location at our reception center, that day.There was a drastic rise in return rates last year, as COVID-19 caused many Afghans residing in neighboring Iran to lose jobs and livelihoods. By 2020, the largest year of return was almost 860,000 illegal Afghan immigrants back from Iran.Approximately 15,000 people cross the Islam Qala border point daily, while nearly 1,500 per day need humanitarian assistance. Approximately 60% of Herat province was helpless as a result of flames, said DABS, an Afghan power supplier.Islam Qala is one of the main ports of Afghanistan that traffic most officially with Iran. Afghanistan has earned concessions from Washington to buy oil and gas from Iran amid the sanctions of the United States.A risky stretch of highway between Herat and Islam Qala, where Afghans barely ride by night for fear of criminal gang attacks. In the area, the Taliban are still free to work.Hope to rapidly repair all damage to the reception facility as soon as possible and continue vital humanitarian services to Afghans returning through this major transit route, but we will require increased support to do so.