Key Strategies Identified to Sustainably Improve Argentina's Tourism Sector
Newly published findings from the World Economic Forum identify key action areas Argentina can pursue to enhance its tourism economy. While Argentina is a top South American tourist destination, ranking third in the region, it has opportunities to really thrive through advancing some key strategies. These include cultivating nation branding with tourism assets at its core, improving travel infrastructure, increasing digital integration and ICT infrastructure, and leveraging its natural and cultural heritage to attract tourism.
Argentina's Travel and Tourism Competitiveness study, finds particular opportunity for Argentina to develop its natural tourism sector. In 2018, the country ranked in the global top 10 of World Heritage natural sites of the United Nations Educational, Scientific and Cultural Organization, and in the top 20 for the number of known species. Despite its high natural tourism ranking, it only ranks 50th in tourism competitiveness globally, according to the 2019 Travel and Tourism Competitiveness Report from the World Economic Forum. This country analysis offers recommendations on how Argentina can unlock this under developed sector.
Argentina can leverage its relatively high-scoring natural resources to enhance its tourism. Global trends towards sustainable tourism options present an enormous opportunity for Argentina to design a holistic tourism offering that appeals to this growing market.
"If Argentina can demonstrate care for and sustainable development of its natural and cultural wonders, it could see a rise in visitor numbers and spend. This should be balanced by managing carrying capacity, so that an increase in travellers does not have a negative effect on the environment and the conservation of heritage assets." said Lauren Uppink, Head of Aviation, Travel and Tourism Industries at the World Economic Forum. A special focus on policies and business practices that preserve environmental sustainability would signal to the international community that Argentina is determined to preserve its natural resources. This would entice a steady flow of loyal tourists searching for experiences in extraordinary locations."

The report highlights other recommendations for enhancing Argentina's tourism including:
Advancing digital integration and digital strategy:
Underlying ICT infrastructure and broad ICT adoption are imperative for growth of the travel and tourism sector. They not only serve to increase tourism receipts, but also allow a detailed understanding of travellers' needs to a degree never seen before, providing enhanced segmented marketing opportunities.
Improving Argentina's ICT can enable the improvement and tailoring of traveller experiences while saving costs for both businesses and travellers through better management of transactions and intermediary practices.
Developing destination branding and inclusive policy-making:
To improve its tourism, Argentina must define and promote its top tourism draws. Argentina's brand should be guided by national values, cultural heritage and its rich nature in discovering its unique proposition. The brand positioning for travel and tourism is firmly linked to the international brand of Argentina as a country, underlining why alignment between the travel and tourism body and other governmental organizations is necessary.
For city destinations, Buenos Aires, like many other cities around the world, may not be giving enough weight to travel and tourism as a core subject of its urban development. Argentina should lean into growing interest in city specific tourism as a key component of its national tourism brand.
Infrastructure Investment:
Travellers to Argentina already benefit from tourism infrastructure that is above average for South America. Between 2015 and 2019, Argentina saw an increase in national air routes from 92 to 139 and international routes jumped from 91 to 153.
Despite its improvement in airport infrastructure, Argentina's ground infrastructure is relatively poor which hurts its tourism competitiveness. Improving ground infrastructure throughout the country will improve its appeal to tourists who are looking for greater ease of access once in the country.
"Infrastructure is a core pillar in growing the travel and tourism industry" said Martin Eurnekian, CEO of Corporacion America Airports and President of Aeropuertos Argentina 2000. Better airports are crucial to provide safer services and enhance users' experiences. Our focus is on fostering tourism in the country and the commercial aviation sector. This sector should generate jobs and develop so that it may contribute to our country's growth. The challenge is to articulate the efforts and the interests of the different stakeholders in the industry, from both the public and the private sector, to attain sustainable development in our business."
The travel and tourism industry is a proven engine of economic growth. These interventions can help Argentina improve its travel competitiveness in the region and globally. Inclusive and sustainably policymaking is critical for a country's long-term tourism competitiveness.
UNWTO and Greece to Collaborate on Maritime Tourism Research Centre
UNWTO is to collaborate with the Greek Ministry of Tourism in establishing a first research station dedicated to measuring the sustainable development of coastal and maritime tourism across the Mediterranean.
The new monitoring centre will be based at the University of the Aegean in Greece. From here, experts will capture and collate measurement data and analysis relating to the environmental, economic, and social impact of tourism.
UNWTO Secretary-General Zurab Pololikashvili said: "Coastal and Maritime tourism is one of the most important economic drivers within the Mediterranean basin. This new research centre can provide key data to guide the restart and future development of the sector, ensuring it fulfils its potential to provide opportunity for coastal communities and to protect and celebrate natural and cultural heritage."
The United Nations specialized agency and the Ministry of Tourism confirmed their collaboration on the initiative during the UNWTO High-Level Conference on Coastal and Maritime Tourism, held in Athens and co-hosted by Cruise Lines International Association (CLIA) and Celebrity Cruises.

The Tourism Minister of Greece Harry Theoharis said: "I express my immense gratitude for UNWTO's support in this endeavour. The Research Center will soon become a reference point for the study and protection of our coasts and seas."
Pierfrancesco Vago, Global Chairman of CLIA and Executive Chairman of MSC Cruises added: "CLIA is pleased to support the UNWTO research and monitoring centre on sustainability and coastal maritime tourism in the Mediterranean. As part of the cruise industry's commitment to responsible travel, we are pursuing carbon neutral cruising in Europe by 2050, and we work closely with cruise destinations and coastal communities to support economic growth in a sustainable manner.
Tourist Numbers Down 83% but Confidence Slowly Rising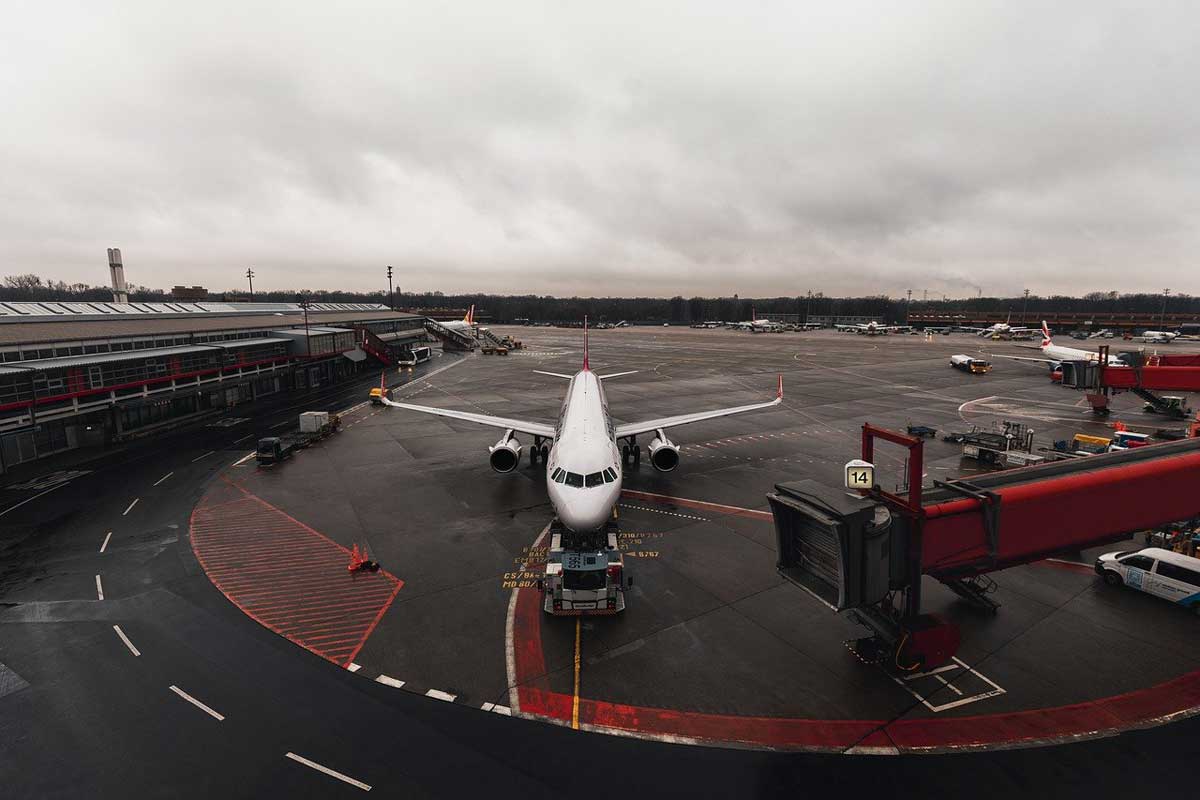 International tourist arrivals were down 83% in the first quarter of 2021 as widespread travel restrictions remained in place. However, the UNWTO Confidence Index shows signs of a slow uptick in confidence.
Between January and March 2021 destinations around the world welcomed 180 million fewer international arrivals compared to the first quarter of last year. Asia and the Pacific continued to suffer the lowest levels of activity with a 94% drop in international arrivals over the three-month period. Europe recorded the second largest decline with -83%, followed by Africa (-81%), the Middle East (-78%) and the Americas (-71%). This all follows on from the 73% fall in worldwide international tourist arrivals recorded in 2020, making it the worst year on record for the sector.
UNWTO Secretary-General Zurab Pololikashvili comments: "There is significant pent-up demand and we see confidence slowly returning. Vaccinations will be key for recovery, but we must improve coordination and communication while making testing easier and more affordable if we want to see a rebound for the summer season in the northern hemisphere."
The latest survey of the UNWTO Panel of Tourism Experts shows prospects for the May-August period improving slightly. Alongside this, the pace of the vaccination rollout in some key source markets as well as policies to restart tourism safely, most notably the EU Digital Green Certificate, have boosted hopes for a rebound in some of these markets.
Overall, 60% expect a rebound in international tourism only in 2022, up from 50% in the January 2021 survey. The remaining 40% see a potential rebound in 2021, though this is down slightly from the percentage in January. Nearly half of the experts do not see a return to 2019 international tourism levels before 2024 or later, while the percentage of respondents indicating a return to pre-pandemic levels in 2023 has somewhat decreased (37%), when compared to the January survey.
https://flo.uri.sh/visualisation/4223532/embed?auto=1 Tourism experts point to the continued imposition of travel restrictions and the lack of coordination in travel and health protocols as the main obstacle to the sector's rebound.
The Impact of COVID on Tourism cuts global exports by 4%
The UNWTO World Tourism Barometer also shows the economic toll of the pandemic. International tourism receipts in 2020 declined by 64% in real terms (local currencies, constant prices), equivalent to a drop of over US$ 900 billion, cutting the overall worldwide exports value by over 4% in 2020. The total loss in export revenues from international tourism (including passenger transport) amounts to nearly US$ 1.1 trillion. Asia and the Pacific (-70% in real terms) and the Middle East (-69%) saw the largest drops in receipts.
Empowering Indigenous Communities to Drive Tourism's Recovery
The cultural diversity and knowledge of indigenous peoples can bring innovative experiences and new business opportunities for tourism destinations and local communities, and help them recover from the impacts of the COVID-19 pandemic. Based on this, the World Tourism Organization (UNWTO) has partnered with the World Indigenous Tourism Alliance (WINTA) on a set of guidelines, designed to ensure this type of experiences are respectful and led by the indigenous communities themselves.
The new UNWTO Inclusive Recovery Guide, Issue 4: Indigenous Communities, is the fourth set of guidelines addressing the socio-cultural impacts of COVID-19 issued by UNWTO. The partners call for placing Indigenous communities at the centre of recovery plans and for partnerships geared towards gathering accurate data on Indigenous tourism, and how it has been affected by the pandemic.

These recommendations draw on the partners' expertise and set out solutions for the socio-economic empowerment of Indigenous Peoples through tourism. These include transitioning from "assisting" to "enabling" indigenous entrepreneurship, strengthening skills and building capacities, fostering digital literacy for running tourism businesses, and acknowledging the relevance of indigenous peoples by destination authorities and the tourism sector overall.
The Guide, launched on the occasion of the International Day of Cultural Diversity, builds on the decade-long partnership between UNWTO and WINTA. The two organizations work together to enable indigenous communities untap their tourism potential and promote their success stories. The most recent collaboration, the Weaving the Recovery Project, focuses on empowering Indigenous women through responsible tourism experiences and indigenous artisanship in Latin America.
The recommendations also benefitted from inputs provided by the Organization for the Economic Co-operation and Development (OECD). In recent years, the OECD has also significantly advanced its policy research and promotion of good practices and networks championing indigenous tourism within its Member countries.
UNWTO stands ready to support platforms which reinforce indigenous peoples' networks, making them the ultimate decision makers of tourism operations affecting their livelihoods.