International Women's Day: Gender equality benefits everyone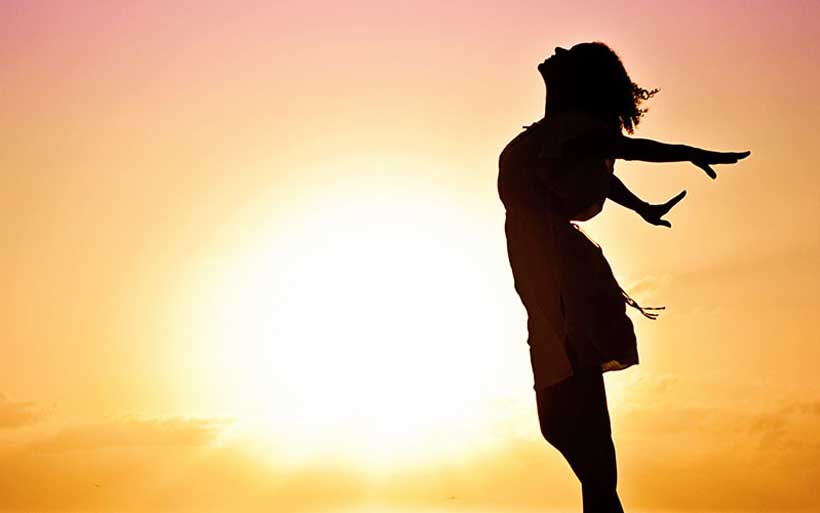 The benefits of gender equality are not just for women and girls, but "for everyone whose lives will be changed by a fairer world", the chief of UN Women said in her message for International Women's Day (IWD) at UN Headquarters on Friday, being celebrated in New York, ahead of the official day.
As a "massive year for gender equality", Executive Director Phumzile Mlambo-Ngcuka said 2020 was all about "Generation Equality", in which "we're mobilizing to realize women's rights, and to mark 25 years of implementing the Beijing Platform for Action" – the historic and landmark gender equality plan drawn up in the Chinese capital.
Generation Equality is focussing on issues facing women across generations, with young women and girls at the centre.
"We don't have an equal world at the moment and women are angry and concerned about the future", she said. "They are radically impatient for change. It's an impatience that runs deep, and it has been brewing for years".
Ms. Mlambo-Ngcuka underscored that girls are disappointed with "the stewardship of our planet, the unabated violence directed against them and the slow pace of change in fulcrum issues like education".
"My greatest impatience is with unmoving economic inequality", calling it "a driver of repeating poverty".
She asserted that policies are needed that promote equality in childcare responsibilities and provide State support to families, and those who work in the informal economy.
Though "radically impatient", Ms. Mlambo-Ngcuka said: "We are not giving up".
She cited as cause for hope, growing support in tackling gender-bias barriers; a "driving will" for change across generations and countries; and that the last 25 years "have shown us what is needed to accelerate action for equality".
'Just women'
Liberian peace activist Leymah Gbowee drew loud applause from delegates at the General Assembly hall celebration. Having worked with former child soldiers in Liberia, she shared a conversation she had had with a 14-year-old amputee who had been nine when he was recruited.
In a stark revelation of how women are sometimes viewed, he admitted to having committed rape many times saying, "isn't that what women were made for"?
The activist also explained how the term "just women", is used to "underrate and undervalue the work of women" and downplay their significance "on a daily basis".
"We can't even begin to have conversations about our human security needs because our values have been taken away", she underscored.
"'Just women' shuts the door firmly on any idea or intention to have a conversation about equality", but the conversation must be held, she underscored.
Ms. Gbowee stressed that in our unjust and unequal world, gender equality must be more than just numbers, spelling out: "Equality is linked to our collective humanity…to peace and justice".
She maintained that women's right require actionable, radical transformation through political will, financial resources and ownership.
In closing, the passionate activist urged women to "reclaim the spaces" they have lost.
"It is time for us to own our issues, we must own our agenda, we must own our narrative…the struggle for equality is a long way ahead, but with young women on our side, we can surely win", concluded Ms. Gbowee.
Women on the front lines
Taking the podium, the youngest female Prime Minister in the world, Finland's Sanna Marin said that her country promotes gender equality as a cornerstone of society.
Turning to inequalities in the labour market, she maintained that "the digital gender cap poses a serious threat to the continued advancement of women and girls". And the only way to change this is "to get more girls coding, more women into tech, and more women into office where they can exert influence.
In support of all women and girls' rights, she said "I will not walk back on the progress we have made…and I will push back on anyone who claims that women do not need to be present in government changes and boardrooms".
Armed with conviction
Inspired by climate activist Greta Thunberg, 14-year-old Alexandria Villaseñor has staged a climate strike every Friday – for the past 65 weeks.
She said the wildfires engulfing her native California were a catalyst, noting that women are leading the climate movement and "creating the solutions we need for the climate crisis".
Meanwhile, the Chair of the Commission on the Status of Women, Mher Margaryan, said: "Our world will never be at peace so long as gender equality and an exchange of basic human rights between men and women are regarded as privilege and luxury".
Trailblazing women warriors
Secretary-General António Guterres bemoaned that 25 years after the Beijing conference, progress on women's rights has stalled and even reversed.
"Some countries have rolled back laws that protect women from violence; others are reducing civic space; still others are pursuing economic and immigration policies that indirectly discriminate against women", he said, adding that "bias against gender equality is growing in some countries".
"I am a proud feminist", avowed the UN chief. "Only through the equal participation of women can we benefit from the intelligence, experience and insights of all of humanity".
He spoke at length about unsung women heroes, such as American scientist Eunice Foote who proved that changes in carbon dioxide could affect the Earth's temperature and Tu Youyou, who saved millions of lives around by turning to traditional Chinese medicine for a cure for malaria.
"It is more important than ever for men to stand up for women's rights and gender equality", said Mr. Guterres, which is why he is "personally committed" to increasing support for women's rights "across the board" at the UN.
Over the next two years, he vowed to do everything in his power "to make sure women are represented in all decision-making at the United Nations, including in peace processes".
Much to do
General Assembly President Tijjani Muhammad-Bande called on everyone, to defend gender equality as "a necessity in upholding human rights".
Noting that no country has achieved gender parity, he stated, "we have much work to do".
As we enter the Decade of Action to implement the Sustainable Development Goals (SDGs), the Assembly president flagged the need to mainstream SDG 5 – Gender Equality – across all of our work.
"This ensures that women and girls have the opportunity to participate equally in all decisions", he explained.
And in commemorating ten years of the UN Women entity, he called for support to 'Generation Equality' "to guarantee that equality becomes a lived experience for everyone, regardless of gender".
"By working together…we can galvanize multilateral action to realize the human rights of all women and girls", he affirmed.
The Celebration
The day also included what was billed as an Intergenerational Fireside Chat in which the head of UN Women, Ms. Gbowee and Ms. Villaseñor were joined by 18-year old fashion model, Aaron Philip, and feminist author and organizer Charlotte Bunch, to discuss women-related issues.
And it was capped by musical performances from UNICEF Goodwill Ambassador and Grammy Awards winner, Angélique Kidjo and other signers.
Elsewhere, hundreds of events had been mobilized to demand progress on closing the gender gap in countries worldwide. A global comic and cartoon competition, around the theme Beijing+25 and Generation Equality was launched in partnership with Belgium, France, Mexico and the European Commission, calling on the younger generation to envision how they see gender equality.
Media, Democratic Politics and Citizen Journalism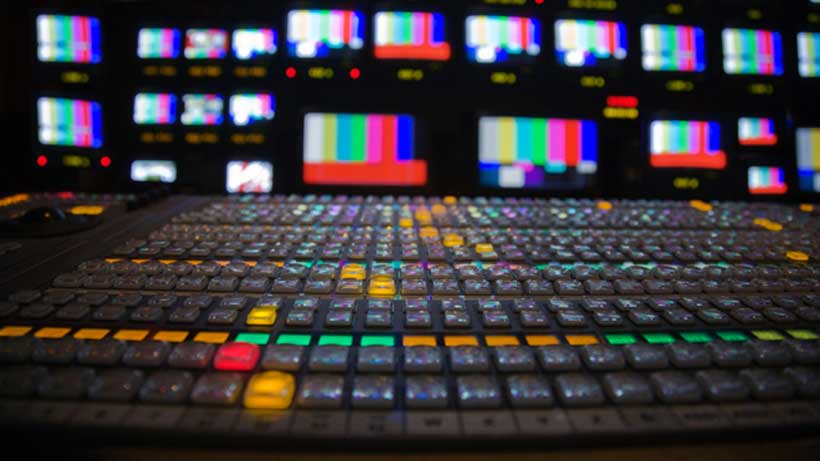 Media plays a key role in liberal democratic regimes. There are many functions of media in enhancing democracy. Media freedom is essential to a working democracy as agenda-setting is one of the significant roles of media. There is a constant relationship between the ruling elites and those governed in democratic countries. Public opinion is shaped in this process of interaction. The main tool of this relationship and interaction is the media.
Media is seen as the "fourth estate" in modern democracies. It acts as a "watchdog" for state affairs. The media coverage of issues—why and how they have emerged, why they are important for influencing people's understandings of political and social reality – is very important in agenda setting (Blumber, 2015)
Journalism serves various democratic functions such as giving information, making investigation, providing society a public forum, and democratic education (Schudson, 2014). Ruling elites need media support in order to be able to create effective public support. The Marxist thinker Antonio Gramsci's (1971) conceptualization of "hegemony" states that rule must be based on both coercion and consent. Thus it can be said that media has a major role in providing a solid ground for consent.
Historically, the press has been an indispensable building block for a democratic regime. In a democratic regime, the media actors must provide a basis to the public that will enable the free expression of thoughts and opinions, the freedom of criticism of every institution and organization, including political power-holders. It can be said that, media discourse plays a key role in shaping the dynamics of the relationship between governments and the masses. Media through using a discriminatory or even stigmatizing language can undermine the legitimacy of certain actors while stressing the positive features of other actors to make them have legitimacy in the eyes of the masses. The powerful actors such as elites shape news discourse by setting time and space, agendas, participants, and news language. It is known that, the media is generally under the influence of diverse ideological forces.
In the course of time, with changing dynamics including technological advancement, democracy and media relationship has changed too. After 1945, a new type of democracy emerged. John Keane (2009) calls this as "monitory democracy". If assembly democracy is linked to the spoken word, today's democracy [monitory democracy] is linked to the digitalized societies.
It can be said that, in the age of globalization, the media structure has transformed. This transformation has an impact on democratic politics as well. In this new era, digitalization is on the rise and this is a major factor paving the way for citizen journalism. Citizen journalism is conducted by people who are not professional journalists. These people disseminate information using web sites, blogs, or social media platforms such as Twitter. Citizen journalism is also known as network journalism, and Web 2.0 journalism and it makes reference to the shifts in the nature of news and the media professionalism in a general sense. According to Chris Atton (2003) citizen journalism presents a "radical challenge to the professionalized and institutionalized practices of the mainstream media."
The monopolies that constitute an obstacle to the freedom of having access to information erode democracy. However, citizen journalism offers small-scale, decentralized and interactive communication tools to ensure the freedom of having access to information and this empowers democracy.
As final remarks, it can be said that, the developments in digital communication have facilitated the proliferation of small companies and citizen journalism practices in the environment which once was dominated by a more rigid structured media sector. The developments in technology have attached a major importance to social media. The advent of new technologies and grass-roots media tools has created a significant shift in collecting and sharing information. Citizen journalism as an alternative form of news gathering and reporting is conducted outside of the traditional media boundaries. The technological improvements created a new platform for both news makers and news consumers. Thus, citizen journalism made the access to news easier and cheaper. Moreover, the global crisis like Coronavirus pandemic has shown that digital news consumption has become more critical and this ultimately increased the importance of citizen journalism.
Cited Works
Atton, C. (2003), "What is 'alternative journalism'?" Journalism: Theory, Practice and Criticism 4, No. 3: 267-400.
Blumler, J. G. (2015), "Core Theories of Political Communication: Foundational and Freshly Minted" http://commres.net/wiki/_media/comt12077.pdf (Access Date: 24.1.2021)
Gramsci, A. (1971), Selections from the Prison Notebooks. Translated from Italian by Hoare, Q. and Nowell Smith, G. London: Lawrence and Wishart.
Keane, J. (2009), The life and death of democracy. London: Simon & Schuster.
Schudson, M. (2014). "How to think normatively about news and democracy", In: Kenski, K, Jamieson, KH (eds) The Oxford Handbook of Political Communication. Oxford: Oxford University Press.
An Analysis on Marshall McLuhan's concepts
Marshall McLuhan is an important scholar who has made major contributions to communication discipline through introducing new concepts like "global village" and "medium is the message". It can be said that ideas of McLuhan can be applied to new technologies and social media discussions today.
McLuhan introduced the idea of "medium is the message" in his book called Medium is the Message that was published in 1967. According to McLuhan, what is said by the message is not very significant. The media actors which can be regarded as the medium hold a more major influence on the masses than the message it presents.
The medium (or media in other terms) does not only have the role of being the carrier of the message but it is also the message that shapes people's views and perceptions (McLuhan, 1967). McLuhan, based on the idea of "medium is the message" gave examples to support his claim in his book Understanding Media: The Extensions of Man published in 1964. According to McLuhan, the content of any medium is always another medium. For instance, the content of writing is speech; the written word is the content of print; and print can be seen as the content of the telegraph (McLuhan, 1964).
Another important concept coined by McLuhan is "global village". This concept was introduced in the 1960s to say that mass media will spread all over the world and make the world become a global village (McLuhan, 1962). According to McLuhan, the electronic interdependence of today's world produces a world in the sense of "global village". The global village has been created by the instant electronic information movement according to McLuhan.
McLuhan believed in the usefulness of communication technologies. One of the most important emphases McLuhan made was about drawing attention with his findings about the global communication revolution. According to McLuhan, TV has been a critical invention that ensures that nothing remains a secret, and that eliminates privacy, and he believed that the change of societies is possible with the development of communication tools in various forms. McLuhan made one of the most important predictions of the 20th century. This was the Internet.
In contemporary world, social media is used by millions of user all over the world. New technologies have turned the world into a "global village" Although McLuhan said almost 60 years ago, his ideas about media (medium is the message) and the "global village" concept are still relevant today.
References
McLuhan, M. (1962), The Gutenberg Galaxy: The making of typographic man. London: Routledge.
McLuhan M. (1964), Understanding Media: The Extensions of Man by Marshall McLuhan, McGraw Hill
McLuhan, M. (1967). The Medium is the Massage: An Inventory of Effects. London: Penguin Press.
Leaving no one behind with Fiqh for person with disability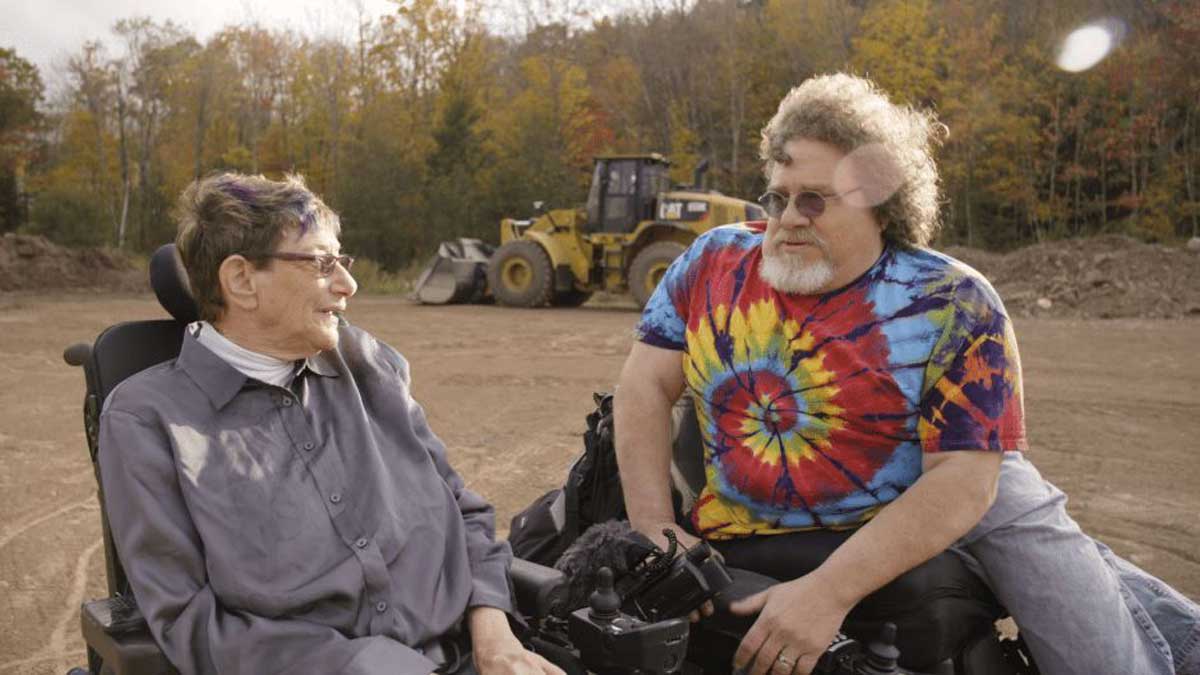 As I watch the new Netflix documentary, Crip Camp: A Disability Revolution produced by former President Barrack Obama and Michelle Obama, I realize thatthere is an urgent need for grassroot activism to support disability religious rights to pave the way towards greater equality. The movie highlights disabled summer campers who fight for the realization disability rights in 1970s, at the time when they were largely ignored by the state.
And does Indonesia need A Disability Revolution?
According to a study by Monash University, it is estimated that the disability prevalence rate in Indonesia is between 4% and 11%. There are several causes of disability, ranging from malnutrition, diseases, ageing population, natural disaster, and accident. Unfortunately, due to social stigma in the society against people with disability, the disability statistical figures may be underreported.
The Indonesian government has been actively involved in international convention by ratifying United Nations Convention on the Rights of Persons with Disabilities (UNCRPD) in 2007 and issued the law no. 8 of 2016 on rights of persons with disabilities to comply with human rights standards. But, at the same time the law faces some stagnate situation regarding improved well-beings of people with disabilities because disability prejudices are still at the heart of this tension.
For example, disabled children are less likely to attend formal education because of lacking inclusive schools. In public places, ramps and accessible information are not easily available. Zooming into the workforce, Indonesian 2010 census reported that only 26,4% people with severe disabilities were employed in formal sectors. This resulted in high rate of self-employment among people with severe disabilities. Many people with mental disability, such as bipolar disorder, have to conceal their condition for the fear of losing jobs.
A research found that discriminations against people with disabilities in developing countries, including Indonesia, caused a loss of up to 7% of Gross Domestic Product(imagine : what if a genius with severe disability like the late Professor Stephen Hawking had never been employed at university?).
Women with disabilities even suffered more from double prejudices, by their gender and their disabilities. What makes thing more difficult for disabled citizens is that, despite of some disabilities laws and ministerial decrees, they were poorly enforced. This explains the urgency of ending this discrimination from a social-economic developmental perspective.
As the largest Muslim majority country in the world, Fiqh (Islamic jurisdiction) for person with disability remains important to safeguard equal religious rights. As a non-disabled Muslim woman, being able to perform Islamic prayer (shalat) properly help me increase my mental wellbeing during this unprecedented time.
Unfortunately, there are still some Muslims who believe that disabilities are by-products of witchcrafts (sihr) or demons (syaitan) which can be healed only by involving spirits and enchanting some quranic verses. Further, in Islamic law per se, there is no specific term which can encompass all disabilities.
"Fiqh for person with disability is very important because the society has yet to accommodate special needs for people with disabilities in performing religious rituals. For example, how does Islam regulate the wudlu(ablution) taken by a man/woman without arms? Considering that Islamic law obligates that someone must wash one's arm up to elbow during wudlu. And will the wheelchair be considered as najis(impure) inside the mosque?" said Mr. Bahrul Fuad, a disabled person and board member of AIDRAN (Australia-Indonesia Disability Research and Advocacy Network).
Mr. Ahmad Ma'ruf, the Disability Program Team Leader of Muhammadiyah, the second largest and most influential Islamic organization in Indonesia after Nadlatul Ulama (NU), even posed critical questions:"What if persons with hearing impairment wish to get married and say ijabqabul (Islamic marriage vows), will they use sign language? Because religious court has yet to regulate the sign language issue. And who has the authority to validate the sign language as "legally correct" in Islamic marriage? What if a man with wheelchair wishes to be an imam (leader of a congregational prayer)? Is he allowed to do that, given the fact that many people still interpret explicitly the regulation that makmum (member of a congregational prayer) must follow movements of imam? What if there is no accessible ablution facility in a mosque? Should a person with disability performs tayamum (dried ablution)?"
To address this issue, NUand Muhammadiyah issued Fiqh for person with disability and raise awareness of the public concerning equality for disabled communities. NU even collaborated with the Ministry of Religious Affairs to disseminate the Fiqhto mosques nationwide.
Fiqh for person with disability will fulfil civil rights of disabled community comprehensively, ranging from ubudiyah(religious rituals),muamalah(interpersonal relation), to sahusiah(public policy). This Fiqh will also protect rights of disabled women, as the most marginalized group.
To ensure the smooth implementation of the Fiqh, the government, civil societies, disabled people organizations, religious leaders, and experts of Islamic law should collaborate for accountable monitoring and evaluation. Regular capacity buildings for judges, teachers, and village officials should also be organized.
Finally, political buy-in through Perda(regional regulation)and guidelines should be issued to strengthen government officials' commitment to enforce the Fiqh. For example, the Special Province of Aceh under Syariah law have regularly issued qanun(regional regulations subjected to Islamic stipulations).
Historically speaking, during the Umayyad Caliph era in the 700s, the Caliph Al-Waleed ibn 'Abdul Malik accommodated health treatment needs for his population with disabilities through the provision of health care clinics within all his jurisdictional provinces. This idea was emulated by Caliph Umar Bin Abdul Aziz who hired support services workers for people with disabilities. This initiative resulted in social and legal impacts worldwide, in which a broad array of laws on disabilities were enacted.
In making public policy for citizens with disabilities, the government of Indonesia should not paint disabilities situation with a broad brush. Rather, Fiqhfor persons with disabilities must be taken into consideration seriously. Otherwise, there will be far-reaching consequences on well-beings of people with disabilities in the long run.
This Fiqhis a beacon of hope for future generations, to leave no one behind.
As put forward by a member of Crip Camp: "If you don't demand what you believe for yourself, you're not gonna get it".