Trump's visit: A trap to push India into`sphere of influence'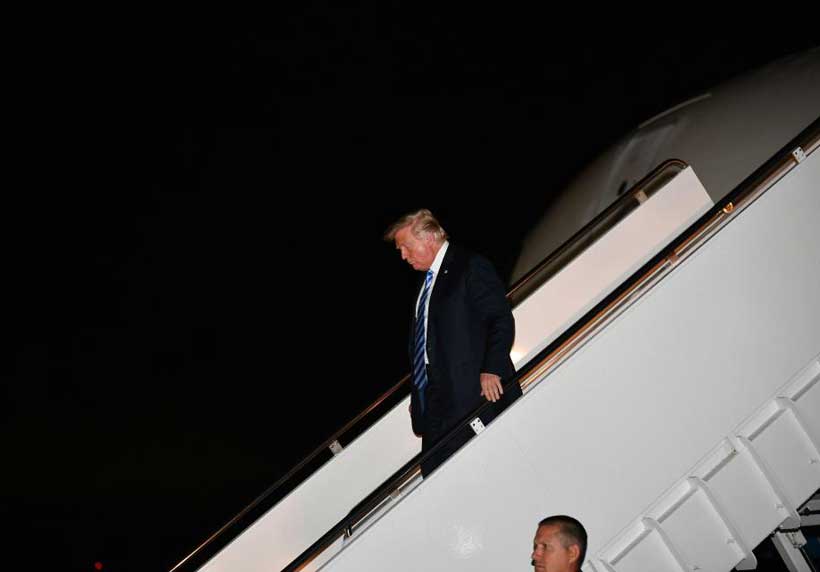 US president Trump received an over-ebullient welcome in India. An, ostensibly, private trust Donald Trump Nagarik Abhinandan Samiti (Donald-Trump Welcome Committee) organised Trump's welcome in Gujarat at cost of Rs. 120 crore.
India has for long been a champion of `non-aligned movement'. It is now hankering after politico-strategic alignments for short-term gains. In so doing, it is unmindful of the pitfall that it is falling into US `sphere of influence' (SOI).
The SOI are international formations of an `influencer' and one or more `influenced' countries. Such a nexus should be ideational, economic and, at least ostensibly, non-coercive. For instance, Monroe doctrine postulated much of central and South America, and Japan in the US SOI (now Australia, Philippines, South Korea, and Vietnam also included). China's SOI includes North Korea. Kautliya also propounded a similar concept of mandala (inter-reltionships or circles), akin to the SOI.
Susanna Hast, in her book Spheres of Influence thinks though SOI are unacceptable from international norms, they serve as a "device" for limiting the danger of armed conflict between superpowers'. I, for one, believe that the SOI's have pushed the post-cold-war world closer to a confrontation.
The stakeholders today are not weakling countries. Through the SOI, the USA is trying to forestall China's rise as a rival power by year 2027. China is weary of its encirclement by US network of allies like Australia, Indonesia, Japan, Singapore, South Korea, Thailand and Vietnam. China's strategy is to prevent US forces from effectively operating near over China or East or South China Sea.
Disputed islands: Senkaku group of five disputed islands is at the heart of Sino-Japanese sovereignty dispute. Three of the component islands (Uotsurishima, Kita-Kojima and MinamiKojima) were privately owned by Kurihara family. Japan bought them for 2.05 billion yen ($26 million). After a few years of stasis, punctuated by domestic protests, Beijing began escalating its intrusions into sea around the islands.
Natuna islands of Indonesia are another Apple of Discord. Chinese coast guard vessels have been escorting dozens of their fishing boats into the exclusive economic zone around the Natunas. Natuna represents the southern edge of the South China Sea dispute between China and a number of Southeast Asian nations.
Indonesia deployed warships, submarines and fighters until the intruding vessels pulled back.
Malaysia, has filed new maritime territorial claims with the United Nations immediately triggering a response from Beijing. Indonesia invoked the UN Law of the Seas as part of a concerted use of lawfare to hem in China.
To enhance its maritime movement, China has established its first foreign military base in the East African nation of Djibouti, another in Mombasa, and a third, debatably, at Vanuatu.
Irritants: Even if India falls firmly into the USA's SOI, some problems will remain intractable. These include installation of six nuclear plants by Westinghouse, now bankrupt, in India. Trump's son in law has shady involvement in the deal.
Trade issues: India is now the eighth-largest trade partner of USA. The number of Indian students in the US and the number of US companies active in India have both grown. For most US-based tech giants, India is now one of their top three customer bases. Indian companies are investing heavily in the US.
Yet, the US has declared India ineligible for the generalised system of preferences, a market access vista. Besides, there are differences over e-commerce, data localisation and digital payments.
Domestic opposition: Pramila Jayapal, Indian-American Congresswoman from Washington state, has criticised India's violation of minorities' right to religious freedom, its Kashmir policy and the Citizenship (Amendment) Act, and the National Register of Citizens. Presidential frontrunner Bernie Sanders demnded, "Instead of selling $3 billion in weapons to enrich Raytheon, Boeing and Lockheed, the U.S. should be partnering with India to fight climate change."
Sino-Indian relations in flux: USA wants to take advantage of low-ebb Sino-Indian relations. The last coffin in the relations is India's cartographic aggression of amending maps to show Chinese territories as Indian. India has several boundary disputes with China.
McMahon Line: Upon independence, British legacy was a boundary dispute with China in the east in the form of McMahon Line "by treaty, custom or both', exacerbated by India's claim of disputed Kashmir state's accession on October 26, 1947 (historian Alastair Lamb doubts authenticity of the `instrument of accession').
India's prime minister pundit Jawahar Lal Nehru was adamant that `India's boundaries with China were clear and not a matter off further argument'(Notes, Memoranda and Agreement Signed between the Government of India and China, White Paper II, 1957 (new Delhi, Ministry of external Affairs, government of India, 1959), p. 49, 52-57). China shrugged off India's point of view.
Border incursions: Both countries accused each other of border violations. India alleged People's Liberation Army often trespassed Hoti, Damzen, Shipki Pass, Lapthal and Sangcha Malla by 1954. To create a nation-wide furor, Nehru told Indian parliament on August 25, 1959 that a Chinese detachment encroached into Indian Territory of Longiu in the Subansiri frontier Division at a place south of Migyitunand opened fire. Inlate1950s,
The 1962 War
Nehru and Zhou En Lai met in New Delhi from April 19 to 25 1960 to defuse the situation. But, it was in vain. The boundary dispute led to October 1962 War. In the short war, China occupied Aksai Chin, an uninhabited area of Ladakh in disputed Kashmir state, close to Azad Kashmir area. After occupying Aksai Chin, China built its Highway219 to connect with its eastern province of Xinjiang.
Why Sino-Indian bonhomie ended: The 1962 War was upshot of Indi's Forward Policy, propounded by Indian's General BM Kaul, and reluctantly followed by Nehru. According to this policy, India provocatively deployed troops and established b order outposts along India-China boundary. To justify deployment, India alleged China had built seven roads inside the Indian territory of Ladakh, several roads being close to India's border in Punjab, Himachal Pradesh and Uttar Pradesh, six in Sikkim and Bhutan borders, and eight in the North East Frontier Agency. It was further alleged that China had established seven new posts in Ladakh, 14 in the Central Sector of Punjab, Himachal Pradesh, 12 across Sikkim and Chumb Valley, and three across NEFA.
Contours of Disputed border: Sino-Indian boundary is divided into three sectors, eastern western and the middle. The border dispute relates only to the western and eastern sectors. Western sector covers 4000 kilometers. Half of this boundary separates disputed Kashmir from China's north-western province, province Xinjiang Uyghur Autonomous region. In the undefined northern part of the frontier, India claims an area equivalent in size to Switzerland under China is actually part of Indian Territory of Ladakh. Besides, Indian claims a Chinese controlled territory that was debatably ceded to China by Pakistan in the northern sector. Furthermore, Shakasgam Valley was claimed by India but later happened to be shown as Chinese territory in China Pakistan Boundary Agreement of 1963.
China's claim over Arunachal Pradesh: China claims an Indian controlled area three times bigger, including most of Arunachal Pradesh. China never ratified McMahon Line.
Since inclusion of Tibet in China, Arunachal Pradesh is a buffer between Tibet an India's north-eastern region.
Twang Region: China disputes Indian claim that Tawang region is a part of Indian Territory, showed as such in McMahon Line. China says Taiwan had historically been a part of Tibet. By corollary it is a part of China.
The Sino-Indian dispute began from Taiwan region. In view of India's hardline position, China began to claim whole state of Arunachal Pradesh as its territory.
India's equivocal China policy: The hallmark of India's foreign policy towards her neighbours is equivocation. India's China policy is ostensibly based on Panchsheel principles that are mutual respect, non-aggression, non-interference and peaceful existence. But, it is actually based on Chanakya's mandala principle which states 'all neighbouring countries are actual or potential enemies'.
The duality of India's foreign policy is reflected in her relations with China. Atal Behari Vajpayee, then Indian prime minister, is extolled as `architect of India's China policy'. During his visit (June 2003) to China, he admitted China's suzerainty over Tibet. Even in a written statement before the Lok Sabha, he said, 'On Tibet, I would like to assure this House that there is no change in our decades old policy. We have never doubted that the Tibet Autonomous Region is a part of the territory of the People's Republic of China". But, in a subsequent press conference, he clarified that there was no cataclysmic change in the status quo and India's views on disputes with China.
After the visit, the Indian delegation told newsmen that 'the Chinese draft wanted India to use the word "inalienable" for both Tibet and Taiwan being part of its territory, but India did not go the whole hog with this phraseology. Frontline dated July 18, 2003 reported, 'Indian officials were at pains to point out that they had used the term "People's Republic of China", and not China- the PRC being an entity that came into existence in 1949'.
"What was the status quo? Kiran Kumar Thaplyal and Shiva Nandan Misra in Select Battles in Indian History: From Earliest Times to 2000 A.D (Volume II, page 632), point out 'India gave major concession to China by giving up military, communications, and postal rights. It also withdrew military detachments from Yatung and Gyantse. By this treaty (1954) India indirectly recognized Chinese sovereignty (as against suzerainty) over Tibet referring to the latter as Tibet region of China'.
India's intrusions into the Chinese territory are a stark contradiction of her status quo concerning the Chinese territory adjoining her so-called state of 'Arunachal Pradesh'. The after math of the India-China War, also, was acceptance of Chinese point of view by India.
The vicissitudes of India-China Relations (1950 – 1962) reflect that India unquestioningly accepted China's control of Tibet. India's policy on Tibet during the British rule was to secure Tibet as a buffer state between India and China (fear of red China and the then USSR).
Yet, to China's chagrin, India spurred Tibetans to expe1 the Chinese mission from Lhasa in the middle of 1949. This event forced the Republic of China in January 1950 to claim Tibet as part of China. Induction of Chinese army into that region in October 1950 vapourised the Englishman-conceived buffer between India and China.
India made muffled protests and then, according to military historians, 'meekly acquiesced' to China's forward policy. In November 1950, when EI Salvador requested that Tibetans plea be heard by the United Nation, the Indian delegate did not support it. United States and Britain could not exploit the issue as India, China's immediate neighbour, did not vote for Salvadorian proposal.
In March 1959, Dalai Lama fled to India, and was given asylum along with his followers. The New China News Agency accused India of 'expansionist aims in Tibet'. Indian border post of Assam Rifles at Longju was evicted by the Chinese by force. In the Western Sector, the Indian government decided to set up posts north east of Leh.
India sent patrols to Lanak Pass. One of these patrols of about seventy men encountered the Chinese at Kongka Pass. On 20 October the Chinese and Indian patrols clashed. The flight of the Dalai Lama into India in 1960 and clashes between rival patrols led to a border war between India and China in 1962.
Inference: Duplicity in India's foreign policy is the greatest obstruction to peaceful resolution of her disputes with her neighbours. She never tangibly objected to Chinese control of Tibet or construction of communication links in the area. Never invoked intervention by UNO on this matter. Yet, she sheltered Dalai Lama, and sent patrols into Chinese territory, leading to India-China War. India considers Kashmir issue to be a bilateral dispute. Yet she does not like to sit eye-ball-to-eyeball with Pakistan on dialogue table. She boasts of friendly relations with Bangladesh. But, simultaneously accuses the latter of providing sanctuaries to Indian 'terrorists' and 'insurgents' in BD territory. About Bhutan, the Indian strategic analysts say, if India does not annex it, China will.
Inference: India is wooing the USA to win her blinker-eyed support on Kashmir issue and repression of religious minorities.
Growing insecurity in Rohingya Refugee Camps: A Threat to South Asian Security?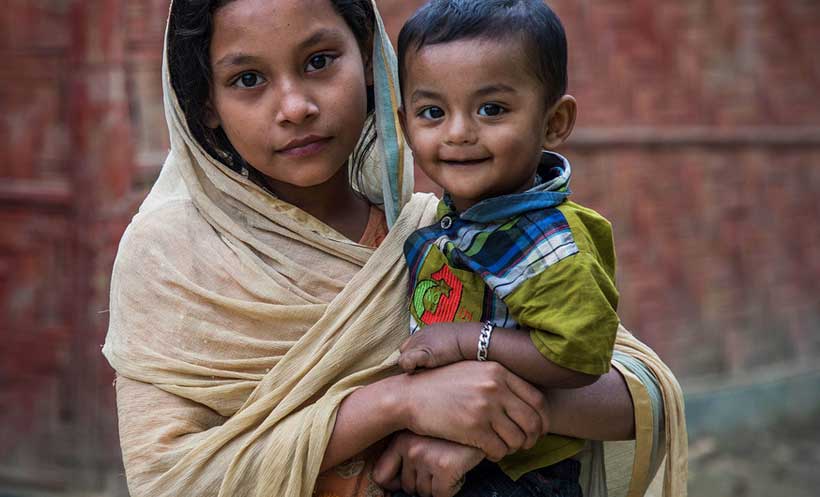 5 years have passed since the Rohingya refugee influx in August, 2017. Bangladesh is currently hosting 1.2 million Rohingya refugees in 34 camps in its southern district of Cox's Bazar. The increasing rate of trans-border crime in those bordering camps is not only making the Rohingya refugees vulnerable and prone to crimes but also threatening South Asian security as a whole. The Rohingya community leader's speech of "We don't want to stay in the camps. It's hell." in the 'Go Home' campaign in 20th June, 2022, made us rethink about the security situation in the camps and how the safety and security of Rohingya refugees is linked to South Asian Security.
Security Situation inside the Rohingya Camps
More than 1,200,000 Rohingya refugees are now living in the camps in Ukhiya and Teknaf in Cox's Bazar, making it the largest refugee settlement in the world. While Bangladesh has the ninth-highest population density in the world, around 40,000 to 70,000 refugees are living in per square kilometre in the Rohingya camps, which is 40 times higher than the average population density in Bangladesh. With no sign of repatriation combined with the lack of economic alternatives for Rohingyas and the difficulty in maintaining law and order in overcrowded camps, frustrated Rohingyas are increasingly becoming involved in criminal activities or being targeted by criminal groups.
Currently, around 14 armed criminal gangs are operating in the camps, in which seven gangs known as Hakim Bahini, Hasan Bahini, Sadeq Bahini, Nurul Alam Bahini, Nur Mohammad Bahini and Hamid Bahini are in Teknaf and seven gangs named Munna Bahini, Asad Bahini, Jamal Bahini, Manu Bahini, Rahim Bahini, Kamal Bahini, and Giyas Bahini are active in Ukhiya camps.
According to law enforcement agencies at least 10 groups among these are engaged in 12 types of crimes including murder, rape, kidnapping, drug smuggling and human trafficking. The fighting over controlling the camps among the armed gangs is also deteriorating the security situation inside the camps. A Rohingya refugee in the camps said in an interview, "Everything seems calm in daytime. After sunset, the situation becomes fully different." As there is no police or army surveillance from 4 pm to 8 am, camps come under the control of gangs at night. They are equipped with weapons like lead meat choppers, knives and other made weapons.
According to Prothom Alo report citing the police, in the last two and half years, more than 50 Rohingyas have been killed in clashes between Rohingya armed gangs over establishing supremacy in the camp area, drugs and gold smuggling, money laundering and extortion. Recently, the Armed Police Battalion (APBn) has recovered M16 assault rifles with 491 bullets from a camp in Ukhiya which indicates the worsening security situation in the camps. At night Rohingya women are also taken from their houses & are return in the morning. At least 59 women have been raped in the Rohingya camp. As crimes often go unpunished, no one in the camps has the courage to speak against the criminals. Sometimes, for ensuring own security, Rohingyas themselves, including children become engaged with smuggling, narcotics trafficking and other crimes.
As of May 2022,a total of 12,97 cases have been filed against 3,023 Rohingyas. Among them, 73 cases are in charge of murder, 762 are narcotics cases, 28 cases are filed on the allegation of human trafficking, 87 for illegal weapons, 65 are rape charges, 35 for kidnapping and ransom, 10 for robberies, and 89 are other cases related to crime and violence.
Besides, it is believed that Arakan Rohingya Salvation Army (ARSA), a Rohingya insurgent group are also active in Rohingya camps and made contract with a Jamaat-ul-Mujahideen Bangladesh (JMB). ARSA is not only relying on arms like AK-47s, M-22s, M-21s and M-16 rifles but also gaining support through other means. More than 500 madrassas in the Rohingya camps are said to be controlled by an ARSA affiliates which will help ARSA to gain sympathy, spread propaganda and extend their network.
A Threat to South Asian Security
Since Cox's Bazar provides a strategic route for smuggling and a shelter to Rohingyas refugees who have lack of economic alternatives, the bordering Rohingyas camps are turning into a breeding place for criminalities and the insecurity in the camps can threaten the security of the whole region.
Cox's Bazar is used as a direct route from eastern India to Nepal for arms smugglers to reach Indian and Nepali buyer. United Liberation Front of Assam (ULFA), an insurgent group seeking independence from India, also buys arms from China and smuggles them using Bangladeshi ports and overland to India.
The Naaf river, the border between Bangladesh and Myanmar, is also the busiest drug route in the region. Almost 80% of Yaba enter in Bangladesh through Naikhyangchhari and 70% of them are stored in Rohingya camps before distributing them and Rohingyas are increasingly getting involved in peddling yaba for their survival.
Besides, drug trafficking, Rohingyas are also taking part in trans-border crimes, including human trafficking, extremism, arms fighting and the camps can be a potential base for extremist activities and the insecurity in the camps and border could transcend to Bangladesh anytime and create insecurity for the whole region of South Asia. As there is a growing concern over the recruitment of refugees by the extremist networks like Hizb-ut Tahrir and Jamaat-ul-Mujahideen Bangladesh (JMB), as well as by radical Islamist groups like HeI. It is also reported that the influence of HeI is growing among the traumatized and frustrated Rohingyas which could fuel militancy not only in Bangladesh but also across the South Asian region. Along with this, the Rohingya militant groups bordering Myanmar i.e. Arakan Rohingya National Organization (ARNO), Rohingya National Alliance (RNA), the Arakan Rohingya Islamic Front (ARIF), and Rohingya Solidarity Organization (RSO) could also recruit from Rohingyas and threaten regional security.
From security perspective, ensuring the security of Rohingyas is directly linked to the security of the region Though Bangladesh has taken several measures to ensure the security of these displaced people, it is tough to maintain law and order in the densely populated camps near the border. Therefore, safe, sustainable and dignified return of these displaced people is the only solution. Since Rohingya refugees have also expressed their desire to go home through the "Go Home" campaign, in which thousands of Rohingyas in Ukhiya & Teknaf camps staged demonstration on World Refugee Day demanding their repatriation back to Myanmar. Bangladesh as well as the international community should act together to facilitate Rohingya repatriation to ensure the security of Rohingyas as well as the South Asian region before its too late.
Rohingya repatriation between Myanmar-Bangladesh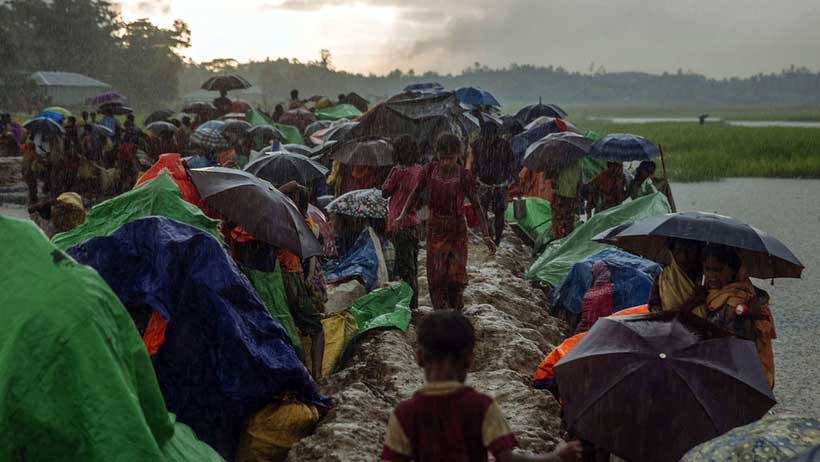 Refugees find themselves in a situation of limbo because of the prolonged refugee scenario. They are neither eligible for repatriation nor do they qualify as citizens of the host nation or a third country. However, they must deal with the harsh reality of the nature of vicious politics because of the complexity of state systems and the institutional weaknesses of international institutions.
Prolonged refugees, according to UNHCR (2004), are trapped in an impenetrable and protracted condition of limbo. Despite not being in danger or facing threats, they significantly lack access to basic rights, financial aid, and support for their psychological and social needs. As they are pushed toward outside help, they feel unable to escape the core of forced dependence.
Are Rohingya refugees in some way contributing to an ongoing, serious refugee crisis? In relation to the Rohingya crisis, statistics from UNHCR shows that more than 0.7 million Rohingya fled to Bangladesh in 2017. There are 1.1 million Rohingya refugees in Bangladesh, the prime minister of Bangladesh stated in 2018 during the 73rd United Nations General Assembly.
For this South Asian emerging nation in 2017, the flow of this deluge was nothing new. These migrants have been entering Bangladesh since the 1970s after being forcibly uprooted by the military dictatorship.
According to a survey, there were around 0.25 million refugees in Bangladesh throughout the 1990s. Nearly 0.02 million people were returned after the 2000s, but the SPDC (State Peace and Development Council) and the Bangladeshi government's inability to settle their differences has made this process difficult to complete.
The world's most persecuted minority, who is clearly stateless and has strong proof of persecution and genocide on account of race, ethnicity, and religion, is currently being cared for by Bangladesh. The responses of international organizations like the UN and its branches like the ICJ and IOM are not positive enough for Bangladesh in this regard to produce a permanent solution.
West African nation Gambia filed a 35-page application with the International Court of Justice (ICJ) in November 2019 against Myanmar. The ICJ's extraordinary victory in the Gambia v. Myanmar case regarding the ethnic cleansing and genocide of Rohingya people is the first of its kind. This was founded on an "erga omnes" premise, which periodically reports on the situation of the Rohingya.
However, Bangladesh continues to push for international organizations to take humanitarian action through the UN. Though this worry might attract their attention and drive them to consider ensuring human rights for these forcibly displaced persons, it has instead placed a heavy load on Bangladesh.
Tom Andrews, the UN special rapporteur on Myanmar, issued a warning to the international bodies regarding the Rohingya crisis just a few days ago during his visit to Bangladesh in December 2021. Bangladesh "cannot and should not bear this duty alone," he said, urging foreign groups to express grave concern. He went on to say that Myanmar, not Bangladesh, was the origin of the conflict and where it will ultimately be resolved.
Bangladesh, a developing nation with a population of 160 million, is being horribly impacted by the Rohingya people in terms of social, economic, and political spheres. Rohingyas have been in a condition of limbo since at least 2017, which is now more than five years ago.
They have been relocated, assisted, and given security by Bangladesh and several international organizations, but they still yearn for a long-lasting solution.
Bangladesh has been taking every action imaginable to bring the Rohingya refugees' home. Since the 2017 refugee inflow, the Bangladeshi government has worked with various international groups to promote peaceful voluntary repatriation; however, the Myanmar military junta has consistently resisted these efforts. Refugees from the Rohingya minority are currently suffering greatly as a result of the political unrest in Myanmar.
As Cox's Bazar's refugee camps are already overflowing with 1.1 million Rohingya refugees, the Bangladesh is moving them to Bhasan Char in order to provide for them improved living conditions.
International organizations had doubts regarding the safety and security of the Island; however, Bangladesh eventually persuaded them to cooperate. Bangladesh was left with no choice but to relocate some Rohingya refugees to Bhasan Char. Bangladesh now faces a security danger from overcrowded camps. The Rohingya camps in Bangladesh are home to numerous terrorist and armed rebel organizations. One of them is the Arakan Rohingya Salvation Army (ARSA). Despite the issues, Bangladesh has continued to push for bilateral discussions while also applying international pressure to the junta.
Myanmar, on the other hand, is a lawless state that disobeys international law and order. The arrangements established for the peaceful return of Rohingya refugees were broken.
In Myanmar, the regime has been increasingly hostile since the military takeover. Myanmar is utterly unwilling to help the Rohingya refugees develop a strong sense of desire for return. There is no "supranational" authority in anarchy, which is advantageous for Myanmar. It is now time for the international community to recognize that the Rohingya refugee crisis has grown into a regional security issue.
Myanmar-related news indicates a new genocide. the country's rebel and protest groups are being repressed by the military junta with violence.
The Myanmar military is still buying new weapons from China and Russia, including the SU-30SME multi-role heavy fighter, the YAK-130 light attack advanced jet trainer, the K-8W advanced trainer, and Ming class attack submarine, among others, despite an arms embargo. The world community is concerned that these weapons could accidentally attack defenseless populations. A peaceful voluntary return will face further obstacles as a result of internal unrest in Myanmar.
The Rohingya catastrophe, which forced 1.1 million individuals to leave their country of birth due to state-sponsored persecution, was of a size that is easy to comprehend. When the state commits the crime, the environment becomes more hostile. The main duty of the state is to uphold the rights and interests of its citizens.
Refugees are currently skeptical of the military junta in Myanmar. They have a long and painful history of persecuting people. Therefore, persuading the refugees to return home voluntarily won't be simple. Myanmar must extend their hands in mutually beneficial ways. More discussions between international parties, including the Rohingya, will build confidence and facilitate a peaceful voluntary return of the Rohingya refugees. Humanity and peace should ultimately triumph over all other factors.
Why the implementation of the CHT peace agreement is still elusive?
When the "Top boxer" of Bangladesh, for the past eight years, Sura Krishna Chakma raised the national flag of Bangladesh in the first-ever professional boxing tournament held in last month, it reminds the contribution of the UK Ching Marma and other minority people who fought valiantly in the Liberation war of Bangladesh in 1971.
Bangladesh began its independence journey with a population that is ethnically homogeneous, with less than 1% of the population being ethnically diverse. However, Bangladesh had struggled to deal with Chittagong Hill Tracts' (CHT) tribal people as they have been waging an insurgency movement for autonomy. Later, Peace Accord was signed aiming to end the conflict in 1997. But, after 25 years of its signature, the treaty is still failing to instil trust among national political parties and factional groups. Currently, the situation in the CHT area is a complex mix of conflicts and negotiations. The area is also beset by ethnic tensions between indigenous communities and groups, interferences from neighbouring states, widespread poverty, resource scarcity, and low literacy rates.
Why peace in the CHT is still elusive?
In recent years, remote areas of CHT have become more prone to violence due to the involvement of various active groups in the area. The four ethnic political groups – PCJSS, Jana Samhati Samiti (Reformist-MN Larma), United People's Democratic Front (UPDF) and UPDF (Ganatantrik) – in the region appear to be at odds with one another. They have no ideological disagreements but are involved in inter-conflict for narrow self-interest rather than protecting the minority rights. All factions have specific armed wings with advanced weapons such as rocket launchers, automatic sniper rifles, and heavy machine guns, according to law enforcement. They extort wood trade, cooking markets, livestock markets, transportation, and a variety of other services, each on their own turf. Ransom for the abduction of ethnic groups and Bangalis are also a major source of income. Contractors also have to pay at the rate of 10 percent of the original budget. To stay safe, locals were forced to maintain good relationships with all parties. They are compelled to pay monthly tributes to remain in their homes. There are even reports of indigenous women being abducted and raped by rival groups. They are so vulnerable and frightened that they do not even move after the sunset. The inter-group conflicts have claimed more than 1100 lives since the signing of the peace accord. Although according to the terms of the accord, the guerrillas were to surrender and surrender their weapons but many haven't surrendered arms yet.
What's to blame for the present unrest?
The agreement's lethargic implementation has reignited separatist tendencies among the Paharis. Recently, the Kuki-Chin National Front (KNF), an insurgent organization of small ethnic group, demanded a separate state in CHT with full autonomy and threatened strict armed movement. Prior to this, The UPDF, a breakaway group, continues to oppose the treaty and seeks full regional autonomy.
The most pressing concern in CHT, however, is extensive Christianization among the tribal population. 'Evangelization' is generally carried out by the missionaries through a number of NGOs operating under the umbrella of "development partner." Christian missionaries use money and other worldly trappings to entice poor tribal people to become Christians. So far, 4344 families in CHT became Christian in the last two decades and the number of churches increased dramatically from 274 in 1998 to 644 in 2022. It's worth noting that more than a third of the Bandarban district's tribal population is now Christian.
Impact of the Peace Accord on the Situation of ethnic People
Certainly, the Peace Accord made room and rendered opportunities for the CHT's development. In these 25 years, comprehensive and systematic development efforts have contributed to the socio-economic development of the Pahari people, which immensely contributed in reducing the gap between the Pahari and Bengalis. Many tribes are well-integrated into mainstream middle-class Bangladeshi society, with officers and ambassadors serving in Bangladesh's military and diplomatic corps.
With its contrasting topography of hilly terrains, immense lakes, wide-open spaces, as well as rich ethnic and cultural diversity, tourism industry flourished in the CHT. Tourism boosted due to the infrastructural projects connecting the remote and mystic parts with the main areas of the country and security ensured by the law enforcement agencies from the precarious hilly terrain to the remote bordering area. The treaty also integrated the CHT people into the mainstream economy, while permitting them to retain their specific ethnic and cultural identities.
The 'Small Ethnic Groups Cultural Organisation Act 2010' was passed in order to safeguard and foster the cultural expressions of Bangladesh's small ethnic groups. Small ethnic groups' rights are now more recognized by the government in Bangladesh than before. The development allocation per capita in the CHT districts is significantly higher than in the rest other districts. The government has amended some laws to allow for the implementation of the peace accord mainly the formation of the 'CHT Regional Council' and the 'Ministry of CHT Affairs', establishing the 'Land commission' to deal with conflicts over land and natural resource rights. The government is also gradually reducing military camps. The number decreased from 546 to 206. Another feature of post-agreement development in the hills has been the influx of development partners and the extension of NGOs and INGOs in the CHT area.
Way Forward
The first and foremost, the Bangladesh Government must take into cognizance the factors behind the failure of establishing peace in CHT areas to ensure peace in the hilly region. Secondly, the implementation of the remaining articles should also need to be prioritized. So far, out of 78 provisions, 48 provisions of the Accord have been implemented. Hill people strongly believe that the implementation of the Accord is the key to solving problems in the CHT. Thirdly, it is crucial to control the armed factions to evict violence and restore peace to CHT on an urgent basis. Fourthly, both the Hill and the Bengali people emphasize that land disputes need to be resolved immediately. And finally, there is a need for consolidating the progress achieved so far.
Nevertheless, an established misconception is prevailing among the hilly people that their voices are not heard and they are treated differently from the rest of the Bengalis. To eradicate this misconception and build trust and harmony, more initiatives should be undertaken by the government.