Myanmar: New Project Aims to Improve Education Quality and Access Across Country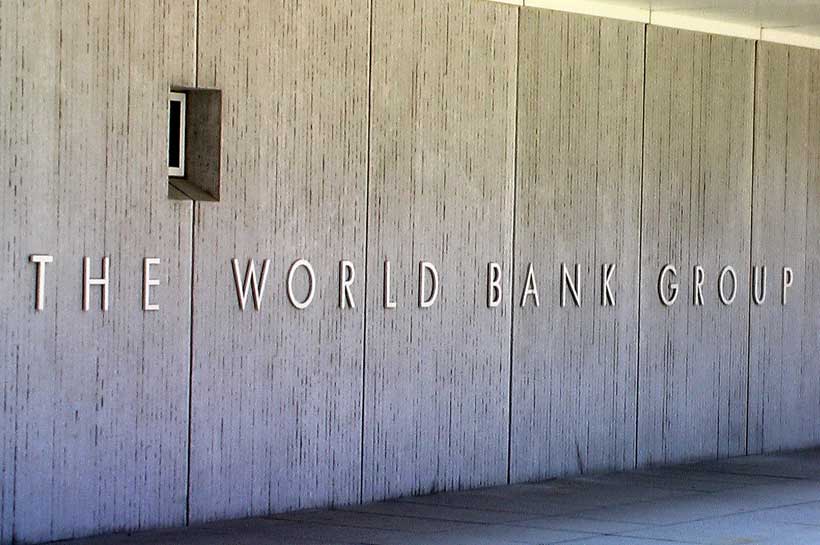 A project to improve access to, and quality of, basic education nationwide in Myanmar was approved today by the World Bank's Board of Executive Directors. The project, financed by a US$100 million credit from the International Development Association (IDA), will be implemented over four school years.
The Inclusive Access and Quality Education (IAQE) project takes a national and a focused approach, covering all states and regions and supporting programs to reach out to schools across the country, while placing greater emphasis on social inclusion and support to conflict-affected areas. More than 70 percent of the financing will be channeled to Myanmar's most disadvantaged townships, with a particular focus on the most under-performing schools and teachers within these townships.
The project builds on and extends the geographic scope of the work done under the ongoing Decentralizing Funding to Schools Project, supported by the World Bank since 2014. That project to date has reduced the burden of fees for the parents and guardians of more than 9 million students through direct funding to all Ministry of Education schools for their operations, and has provided stipends to more than 200,000 poor and disadvantaged students, helping them to stay enrolled through middle and high school.
At a nationwide level, however, there continues to be large gaps in educational attainment and access. About one-third of students at grade 3 level are unable to read fluently with comprehension or solve basic age-appropriate mathematical problems, and most students continue to drop out before the age of fourteen. Moreover, education outcomes are unequally distributed, and are particularly poor for children from disadvantaged social and economic backgrounds, minority ethnic groups, and in communities living in conflict-affected areas.
"Providing quality education for all will be critical for poverty reduction, fostering human capital, and building a more peaceful and prosperous future for the entire country," said Gevorg Sargsyan, Acting World Bank Country Director for Myanmar. "It will be particularly important to reach children who have dropped out, migrant children and internally displaced children, and bring them back into school, which is why the new project puts a special emphasis on reaching the most marginalized children."
The IAQE project will also support strengthening the efficiency of the education system, including through improved public financial and human resource management and technical support to the Ministry of Education, and will closely monitor implementation across the country.
In addition to the US$100 million IDA credit, the IAQE project will be supported through US$70 million from the Global Partnership for Education and US$10 million from the European Commission.
Returning to free movement across borders is of utmost importance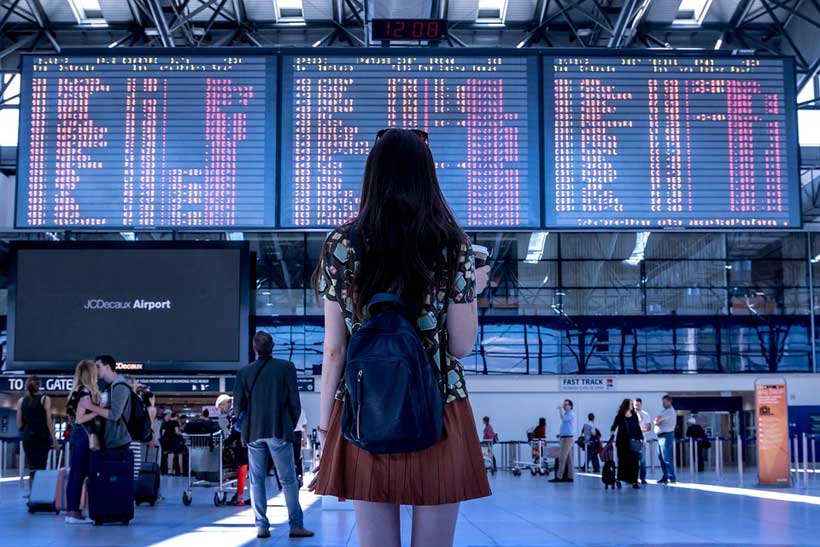 A swift return to a fully functional Schengen area is needed to safeguard freedom of movement and ensure the EU's economic recovery, says the Civil Liberties Committee.
Civil Liberties Committee MEPs express their concern about the current situation of internal border controls in the Schengen area and their impact on people and businesses, in a resolution adopted on Thursday by 53 votes in favour, 6 against and 6 abstentions.
They stress that a swift and coordinated return to a fully functional Schengen area is of utmost importance to safeguard freedom of movement, one of the main achievements of European integration, and to ensure the EU's economic recovery after the pandemic.
While demanding that member states reduce restrictions on the freedom of movement to the same extent that COVID-19 containment measures are being relaxed, MEPs suggest that a regional approach may be more proportionate than national border controls. Restrictions on freedom of movement could be lifted where the public health situation in neighbouring regions has comparably improved.
MEPs also urgently call for a debate on setting up a Recovery Plan for Schengen and the ways and means to return to a fully functioning Schengen area as quickly as possible, to prevent temporary internal border controls from becoming semi-permanent. The plan should also include contingency plans in case of a potential second wave.
Civil Liberties Committee Chair and rapporteur Juan Fernando López Aguilar (S&D, ES) said: "For the vast majority of EU citizens, the Schengen area constitutes one of the greatest achievements in the history of the EU, and it has never before experienced the outbreak of such a serious pandemic on its territory. I strongly deplore any unilateral or disproportionate measures by individual Member States to impose border restrictions upon other Member States without communication or a clear and limited timeframe. All actions meant to restore a fully operational Schengen area must be coordinated at EU level and fully respect the principle of non-discrimination".
Future of Schengen: new governance and enlargements
In the medium-term, MEPs stress that a reflection on how to enhance mutual trust between member states and ensure a truly European governance of the Schengen area is needed. In light of new challenges, they call on the Commission to propose a reform of Schengen governance.
MEPs also ask in their resolution for the Council and member states to increase their efforts in Schengen integration and take the necessary steps to admit Bulgaria, Romania and Croatia into Schengen. Except for these three countries, Cyprus and Ireland, all EU countries are part of the Schengen area. Of non-EU states, Iceland, Norway, Switzerland and Liechtenstein have joined Schengen.
Uneven progress on clean energy technologies faces further pressure from the Covid-19 crisis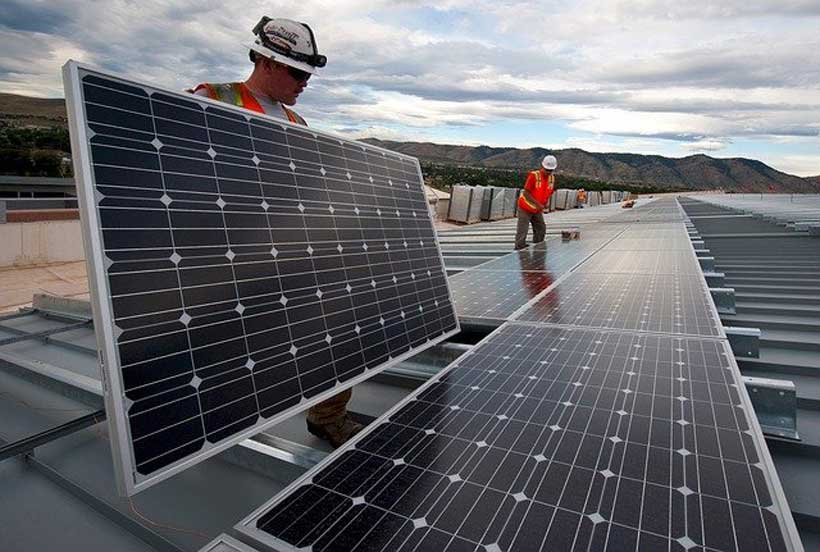 The International Energy Agency's latest and most comprehensive assessment of clean energy transitions finds that a majority of technologies and sectors are failing to keep pace with long-term climate, air pollution and energy access goals. The Covid-19 crisis could further impede clean energy progress, underscoring the urgent need for ambitious government action to meet sustainability goals.
The latest Tracking Clean Energy Progress report assesses a full range of energy technologies and sectors to provide a definitive snapshot of clean energy progress in 2019. Only 6 out of 46 technologies and sectors were "on track" with the IEA's Sustainable Development Scenario, which maps out pathway to reach the goals of the Paris Agreement on climate change, deliver universal energy access and significantly reduce air pollution. Another 24 technologies showed some progress while 16 technologies were "off track."
Examples of technologies that remained "on track" by the end of 2019 include electric vehicles, lighting and data centres, but these account for only a small share of potential emissions reductions in the Sustainable Development Scenario.
Two technology areas have been downgraded in this year's update, and not a single technology or sector has been upgraded. Nuclear power is now "off track" as new nuclear capacity brought online in 2019 was only half the amount added in 2018. Energy storage – previously "on track" – has been downgraded as annual installations fell for the first time in nearly a decade.
Many of the largest sources of global emissions remain "off track." The power sector accounts for around 40% of energy-related CO2 emissions but remains "off track" for the third year in a row. Power sector emissions fell by only 1.3% in 2019, well short of the 4% annual average reduction through 2030 that is envisaged in the Sustainable Development Scenario. The buildings sector also remains off track, with emissions rising again in 2019 to an all-time high. Another concerning development was the slowdown in fuel economy improvements around the world as car buyers continued to purchase bigger vehicles.
The Covid-19 crisis is disrupting important progress that has been achieved in key areas in recent years while also stunting advances in a wider range of technologies whose growth was already facing challenges. For example, a prolonged period of economic weakness and low fossil fuel prices may delay some clean energy investments. Sustainability and climate issues may slip down political agendas. Cash-strapped societies may continue to use their existing stock of vehicles, buildings, appliances, energy infrastructure and industrial facilities rather than replacing them with less carbon-intensive alternatives.
"There were warning signs even before the crisis, which is now threatening to further slow the development of clean energy technologies," said Dr Fatih Birol, the IEA Executive Director. "This is not the time to take our foot off the pedal. Our latest findings make clear the urgent need for governments to do more to foster the growth of these technologies, which can create jobs, stimulate economic growth and also help us accelerate transitions to cleaner energy systems."
This year's release of updated figures comes with a sector-by-sector summary of Covid-19 impacts, which will be followed in the coming days by an article examining key emerging issues that the crisis is creating for clean energy technologies. In the autumn, a major report will review all relevant data from the first half of 2020 more comprehensively.
In the coming weeks, the IEA will also publish two important reports focused on accelerating clean energy transitions. On 18 June, the World Energy Outlook Special Report on Sustainable Recovery will provide actionable recommendations on how governments' stimulus packages and policy plans can boost employment and economic activity while building more modern, resilient and clean energy systems. This will be followed on 2 July by a special report under the Energy Technology Perspectives series that will identify ways policy makers can drive the innovation in clean energy technologies that will be needed to meet long-term decarbonisation objectives.
The Tracking Clean Energy Progress report provides a comprehensive, rigorous and up-to-date analysis of clean energy transitions across a full range of technologies and sectors. It makes use of the IEA's unique understanding of markets, modelling and energy statistics to track and assess technology progress in terms of deployment, performance, investment, policies and innovation. The report highlights recommended actions for governments, industry and other key actors in the global energy system. It also draws on the IEA's extensive global technology network, which includes 6,000 researchers across nearly 40 Technology Collaboration Programmes.
Tracking Clean Energy Progress is part of the IEA's broader efforts to track energy transitions in order to help inform decision-makers as they consider where to focus innovation, investment and policy attention with the aim of achieving climate and sustainable development goals.
Philippines drug campaign directive seen as 'permission to kill'
A campaign to eradicate illegal drugs in the Philippines that began in 2016 has led to the killing of at least 8,600 people but the real figure could be three times that number, the UN human rights office, OHCHR, said on Thursday. In a report citing "near-impunity" for the killings, which have continued along with other alleged abuses during the COVID-19 pandemic, the UN office noted that the High Commissioner for Human Rights stood ready to assist "credible efforts towards accountability", both nationally and internationally.
"The Philippines faces major challenges – structural poverty, inequality, armed conflict, frequent natural disasters, and now the COVID-19 crisis", Michelle Bachelet said in a statement, adding that it was "vital the Government's responses be grounded in human-rights approaches…Unfortunately, the report has documented deep-seated impunity for serious human rights violations, and victims have been deprived of justice for the killings of their loved ones. Their testimonies are heartbreaking."
'Neutralization' of suspects
According to the report – mandated by the Human Rights Council in Geneva in 2019 amid widespread international concern – police forces received a "command circular" containing terminology referring to the "negation" and "neutralization" of drug suspects, echoing pledges made by President Rodrigo Duterte.
"This ominous-sounding language was never really defined in this command circular, but this language, coupled with verbal encouragement at the highest level of government for police to kill drug suspects, may have been interpreted as permission to kill", co-author Ravina Shamdasani said.
She noted that raids on private households were routinely carried out without warrants, while police reports where alleged drug suspects had been killed, shared "very similar
language", raising the question whether they had been completed "pro forma", rather than describing operations as they really happened.
Self-defence in question
Ms. Shamdasani also highlighted police claims of "self-defence" after it was found that officers "repeatedly recovered guns bearing the same serial numbers from different victims in different locations", suggesting some victims were unarmed at the time of their killing.
Arrests of suspected drug offenders have also contributed to a 534 per cent prison congestion rate – among the highest in the world, the UN report noted.
Anti-terror law 'makes things much worse'
The report also warned that proposed new anti-terror legislation grants even more sweeping powers to security services.
Among Government proposals are extensions to the length of time individuals can be held for questioning without warrant, from three days to potentially more than three weeks.
"This new proposed anti-terrorism law makes it much worse," Ms. Shamdasani insisted. "There is much more discretion given to the authorities in their designation of individuals and organisations as terrorists, there is really not the opportunity for individuals to present their case (and) there's no explicit provision, mandating a hearing."
These concerns come amid a backdrop of "the vilification of dissent", the UN official continued, along with attacks against those critical of the authorities that the report insists are "increasingly institutionalized and normalized in ways that will be very difficult to reverse".
Civil society victims
According to OHCHR, between 2015 and 2019, at least 248 human rights defenders, legal professionals, journalists and trade unionists, have been killed in relation to their work in the Philippines.
Highlighting reports of death threats and the harassment of human rights defenders, Ms. Shamdasani explained that this included posters "that are plastered across, for example, Negros Island, where human rights defenders are called terrorists. They are 'red tagged' and they're equated with the terrorist wing, the armed wing of the Communist Party…In
many of these posters, human rights defenders who were depicted were subsequently killed."
Successive administrations had placed "an overarching focus on public order and national security" at the expense of human rights, Ms. Shamdasani said, suggesting that current Government policy represented a "continuum" of previous administrations.
"Of course, preventing and countering of violent extremism is important and tackling the impact of illicit drugs and crime is very important," she explained, "but it is essential that this be done in line with the international human rights obligations of the State, in line with the due process rights of individuals, otherwise you are trying to resolve one issue by perpetrating massive human rights violations."
COVID lockdown enforcement
The arrival of the new coronavirus had not caused a change in Government security policy, the report noted, with killings confirmed of drug suspects and human rights defenders in the first four months of the year.
"The violations that we document in the report are very much ongoing", said Ms. Shamdasani. "The killing and the campaign against illegal drugs are not over, even in the context of the COVID pandemic."
Attacks against human rights defenders and raids on the houses of civil society activists have continued, the OHCHR official added, along with the filing of sedition charges against political opponents and the criminalisation of dissent on social media.
"There are also concerns about the use of force in the enforcement of quarantine", she said. "We've seen worrying reports of people being humiliated, there was one report of young people being held in dog cages in the sun" for breaking curfew.
The OHCHR report is based on 893 written submissions, with substantial input from the Government of the Philippines, analysis of legislation, police reports, court documents, videos, photos and other open source material, as well as interviews with victims and witnesses.
It is due to be discussed at the next UN Human Rights Council session.