Ask this any layman and the only answer you will receive, replete with a pokerfaced incredulity of not grasping something considered obvious, will be a resounding 'yes'.
And yet, a simple search on Google will reveal treasure trove of data on this specifically.
So why, what is considered as obvious as Earth being a globe, is there so much research on this topic? While a Freudian will yawn and tell you it is because students are too either lazy to pick a serious topic or supervisors disinterested, for one, research has the amazing ability of turning commonly held beliefs upside down, common sense protests against the impossibility of it all, yet the results speak for themselves. And although scholarly work in every arena is important, for something that affects down to an individual of a country so acutely, no matter how much data or research there is, it will never be enough.
When we talk about political stability, the first to strike the mind are the obvious European nations and the United States. A sad 'Japan' might be supplied with a blank face after rattling their rusted brains a bit. Many still might unconsciously associate it with democracy.
Interestingly, many politically stable states are not democracies, rather, autocratic in nature. Singapore with its (formerly) one-party system, or China under the Communist Party are classic examples. In contrast, the 'democracies' from sub-Saharan Africa, Latin America or Asia are politically weak, unsteady and prone to constant changes or coup d'états.
Within Pakistan, a state that spent most of its history under military rule, a large segment of the populace actually favours the military juntas, whipping out the better economic conditions and relative stability the country enjoyed compared to constant protests and civil disobedience that has become a hallmark of 'democratic' regimes there.
Despite this, when talking about political stability, a common Pakistani has a democratically-elected government in mind, free from corruption, civic disturbances and other staples of everyday life in this country of 200 million people.
This begs the question, what is political stability? A democratic state? Bangladesh is one and in its short history, suffered from every conceivable political perversion known to humanity. Whatever one might say about Muammar Qaddafi, Libya under him enjoyed an era of unmatched prosperity. Overthrowing the Western-backed monarchy, the colonel instituted a series of reforms and Libyans enjoyed free housing, health care, and education. Electricity was free, and per capita income increased to $11 000, equivalent to Egypt, the military might of Arab World. Post-Qaddafi, you find the state ruined into three parts, one controlled by terrorists and entire slave markets. Which of this would you prefer?
Democracies are also extremely volatile, as has been seen in Italy rocked by one enthusiastic change in government after another. The situation would not have been so drastic if the change in ideology wasn't so stark – from capitalist, pro-EU to a populist to a left-leaning party all trying in vain to form coalition government. In a rather bizarre turn, the populist-elected Giuseppe Conte is currently heading a cabinet of left-wing supporters. Italian economy hangs on with a bated breath, as $2.3 trillion debt-sword looms menacingly over its head.
Political stability then, is not as much about democracy as simply that, governmentally firm. Any unpredictable change in a government, regime or leadership, combined with an ideological drift, caused either by warring political factions or a disgruntled public protesting seems a much better understanding of political instability.
Now, why is it feared? Any sudden change at government level is bound to cause shift in economic policies, something every investor or businessperson fears. Business on its own is a risky venture, no one wants the added burden of uncertain policies, especially for long-term projects with lengthier development period. The investors are not sure whether the new policies would benefit their business, be forced to pay more taxes, or uncertainty lead to a spike in property costs. This drives away the foreign investment desperately needed in this globalised world for developing economies in particular.
Besides the expertise and advanced technology foreign investment brings, with constant political instability, governments do not have time or peace needed to enact economic reforms, such as incentives for domestic production.
In uncertain times, economies usually shift from production to consumption and imports, as markets might be closed due to protests, producers are unable to get loans to start own business, or rule of law is weak. Skilled workers then emigrate usually, resulting in 'brain drain', an asset irreplaceable immediately.
With businesses scarce, wages are low, and attention is given to survival rather than education. Without education, a new generation of skilled workers is absent. The unemployed youth then turns to crime or drugs, with El Salvador a poster child for youth heavily involved in gang life, or childsoldiers in east- and sub-Saharan Africa ravaged by decades-long civil wars.
On the other hand, a politically stable country, Vietnam has actually been hurting because of this! With no change in the ruling party, the state-owned enterprises in Vietnam have not transformed over years. Workers are overworked, and despite a claim to communist ideals, most of these state-owned companies are nothing but golden goose for the party officials.
Greece was under a repressive military junta during the height of its 'economic miracle' in 20th century, whereas, India under the Hindu-nationalist Narendra Modi as Prime Minister, registered far better economic performance than the quaint, placid rule of the secular Congress Party. This, of course, ignores the horrors comprising religious lynchings, forced conversions and even revised constitutional laws discriminating against religious minorities, all perpetuated or sanctioned by the ruling party.
With such polarisation, it is no wonder many an economics student, while scratching their head, decided to pursue this topic, or a political scientist studied this hoping for a 'eureka' moment.
What needs to be understood is how vital good governance is. No matter the political system, if governmental and social institutions are weak, there will be uncertainty. Where human rights are not protected, there will be revolts; whatever Qaddafi did for his people, political oppression resulted in his ouster. If people are happy, cared and valued, even within an absolute monarchy, there can be political and economic stability.
The job then, of any government regardless of political system, is to strengthen its institutions and respect its populace.
The Flawed Fabric of Pakistan's Economic Policymaking
Finally, the fiscal year ended after a tortuous ride from rate hikes to regime change to near-bankruptcy. Even the end node of this chapter was a bang of inflation. According to the data released by the Pakistan Bureau of Statistics (PBS), the Consumer Price Index (CPI) measured inflation breached through a 14-year ceiling – stricking at 21.3% in June – sailing on the back of subsidy withdrawals, petroleum levies, high energy tariffs, and basically, everything demanded by the IMF. Two days earlier, the Finance Ministry forecasted the June inflation to range between 14.5-15.5%. The jump in the CPI of June (over May) was 6.3% – the highest monthly rise in the history of Pakistan. Typically, the central banks intervene to harness the inflationary pressures as such. However, the State Bank of Pakistan (SBP) has already been tightening the screws since September, cumulatively raising the policy rate by 675 basis points. Still, inflation is far from even remotely under control. One should wonder if the SBP has actually lost the ability to regulate prices and correct external imbalances?
The straightforward answer is no; the SBP is still in control. For instance, study the currency valuation in the global forex market. Despite a modest recovery in the rupee in the past few weeks, it has rapidly shed value against the greenback. However, the deterioration is in tandem with the global inflationary outlook and reactionary policies enacted by the major economies. The hawkish tune adopted by the US Federal Reserve is the key to understanding this dynamic. The fed has been aggressively hiking the policy rate since late March – cumulatively raising the short-term rate by 150 basis points in three months. The increment of 75 basis points last month was the most aggressive rate hike since 1994. As similar rate increases are expected throughout the second half this year, other currencies (primarily belonging to developing or frontier markets) are rapidly losing value against the US dollar. The Japanese yen, for instance, is down to record low levels against the greenback despite being the monetary unit of the world's third-largest economy. Thus, the deterioration in the Pakistani rupee (and resulting inflation) is not entirely due to the inefficacy of our national monetary policies.
The depreciation effect in the rupee is exacerbating due to high global commodity prices influenced by the Russian invasion of Ukraine. The subsequent western sanctions have skyrocketed the global energy prices that have even flared the US inflationary pressures to the highest point since the 1970s. Pakistan has faced the brunt through excessive dollar outflows for imports of expensive petroleum products, premium RLNG cargoes, and inflated staple commodities. In the outgoing fiscal year, the import bill loomed around the historically-high figure of $65 billion against mediocre export receipts. About one-fourth of the import bill anchors to imports of crude and petroleum derivatives from the international market. As a result, the trade deficit skewed over $48 billion; the current account deficit breached the budgetary target to settle at around $16 billion (over 4% of GDP). This economic hodgepodge slumped the rupee by record 30% in the outgoing fiscal year. And despite transient recoveries, the currency is projected to further deteriorate by an average of 5-6% in the FY22-23.
The war in Ukraine is grinding, seemingly unending. The resulting economic outlook is bleak – not just for Pakistan but the rest of the world. The curiosity should pique then, and one should question: how should Pakistan cruise through this strenuous period? There is no simple answer but to persevere. However, subtle hints of control are discernible in the latest auction of sovereign debt securities by the government of Pakistan. The recent auction of T-bills reveals cues regarding the perception of the SBP. The government raised Rs 1.732 trillion (against a target of Rs 800 billion) by auctioning the three-month T-bills at a cut-off yield of 15.23% – slightly lower than the 11-year high yield of 15.25% in the mid-June auction. The modest fall of two basis points was due to the unconventional liquidity injection earlier by the SBP of Rs 491.7 billion to the commercial banks via a 77-day long Open Market Operation (OMO) at a rate of 13.85%. It was the most enduring OMO in the history of Pakistan, perhaps aimed to narrow the gap between the policy rate and the cut-off yields as the preceding 63-day OMOs failed to cool down the commercial lending rates. Thus, the SBP was trying to signal that the policy rate has peaked i.e. the current rate of 13.75% is apt to maintain economic stability without destroying business confidence.
Ultimately, I believe the gap is still broader than the traditional variance – between T-bill yields and the policy rate – of under 100 basis points. Therefore, I expect a modest rate hike of 50 basis points when the Monetary Policy Committee (MPC) convenes on 7th July. I hope for clear cues, fact-based reassurances of economic stability, and a workable roadmap toward an expansionary schedule. There is no doubt that the regional high policy rate is harming the export sector. However, a ban on certain imports and the new super tax introduced on virtually every business sector is more damaging to the welfare of Pakistan's economy. Thus, we should question the fiscal policies of Pakistan alongside the monetary decisions of the SBP. While the SBP tightens the screws, the federal cabinet should devise complementary frameworks instead of countering the effect to bag an electoral agenda. Banning imports when exports are contingent on imported goods is blasphemy of economic principles. Overtaxing businesses when the lending rates are spiraling sky-high is murdering national financial viability and stability. And obsequiously bowing down to every condition laid out by the IMF without any regard for public tolerance is quite simply bad governance. Hence, we may somehow survive this road to a global recession. However, without a structured (and balanced) approach to economic policymaking, I'm afraid we are paving our very own path toward eventual doom.
An Assessment on China's Inflation Trend and Outlook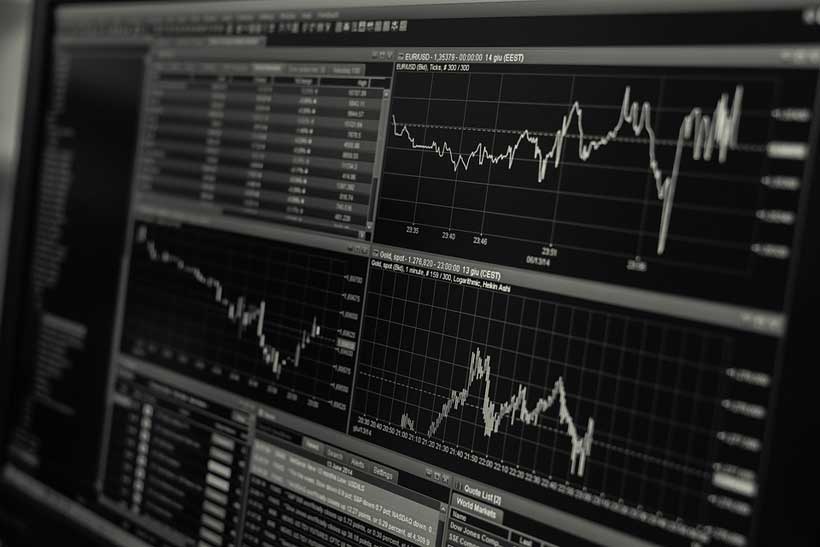 In the quarterly meeting of its monetary policy committee, the People's Bank of China (PBoC) repeatedly mentioned price stabilization in its policy statement. The trend of inflation in China is not only becoming a restrictive factor for monetary policy to support stable growth, but has also increasing impacted its economic recovery. This has also aroused worry in the market that with changes in the international situation, inflation will exceed the central bank's 3% policy target, which could trigger passive adjustments in the policy or even hyperinflation in extreme cases.
Despite the spike in global inflation levels, inflation in China has remained relatively stable in recent years without significant fluctuations. Yet, as the international situation changes, what will happen to inflation in China? Will there be a situation of high inflation as in developed countries? As this is not only related to the process of economic recovery in the second half of the year, but also to the direction of future macro policy adjustments, it has been an issue of concern for the country's policymakers.
When it comes to the issue of global inflation, researchers at ANBOUND have noted that high inflation in developed countries such as the United States and Europe may cause short-term outbreaks of aggregate demand under the post-pandemic monetary stimulus. In addition, there is also an imbalance in energy sources brought about by rising geopolitical risks. Factors like the restructuring of supply and demand during the pandemic and carbon reduction development policies have also brought long-term effects. Such circumstances would mean that economies with high dependence on energy and with heavy service industries have to face the threat of high inflation. Inflation in the United States was 8.6% in May, while the United Kingdom saw a record high of 9%, and the latest data showed that the inflation level in the eurozone reached 8.6% in June. There is the risk that the inflation problem is getting out of control, which forces major central banks in Europe and the United States to adopt tightening policies like raising interest rates and shrinking balance sheets to deal with the risks brought by inflation at the expense of economic slowdown or recession.
Price Changes in China and in the United States
Source: Eastmoney.com, chart plotted by ANBOUND
Although China's inflation did increase in the second quarter, the moderate rise in inflation did not form a fundamental constraint on the country's economic development and monetary policy. This is mainly because its economic cycle is different from that of Europe and the United States. While China is also affected by external factors, the lack of domestic demand in the economy is still the main reason for changes in inflation. At the same time, the COVID-19 outbreaks in developed areas of the country in the first quarter of this year have had a great impact on China's production and life, while the recovery of consumer and service demands has not seen a retaliatory rebound. Therefore, the recovery of demand as a whole requires a certain process. In the case of insufficient effective demand, it would be difficult for domestic inflation to change rapidly.
When it comes to the aspect of supply, it should be pointed out that China's policies have placed a lot of emphasis on energy security and bulk commodities. This has essentially guaranteed the supply of resources, thus avoiding the occurrence of hyperinflation caused by externally imported inflation. As far as the domestic industry is concerned, China itself has a relatively complete industrial chain and supply system, which has also minimized the disturbance to production and supply caused by uncertain factors brought about by the adjustment of the global supply and industrial chains. On the one hand, through the monopoly of state-owned enterprises in industrial upstream, China has basically maintained the crude oil import channel even under the circumstance of crude oil price fluctuations. On the other hand, the coal-electricity linkage is used to maintain the stability of the electricity price of enterprises as much as possible. Although a large number of power generation enterprises have suffered losses, and there has also been the issue of "power cuts" in some places, the overall electricity price is still in a stable state. This greatly alleviates the impact of energy price fluctuations on business production.
Due to fluctuations in international energy and commodity prices, the increase in production prices as a "global factor" has continued for quite some time for China. The country's PPI level will remain high for a long time from 2021. However, the widening of the scissors gap between PPI and CPI has not resulted in a short-term sharp increase in final consumer prices. Thanks to the continuous improvement of the production efficiency of enterprises, some of the pressure of rising costs has been absorbed. Meanwhile, in most traditional fields, under the situation of overcapacity, flexible production buffers the pressure of rising upstream prices, accelerates industrial integration, and passively achieves "de-capacity".
In the iron and steel industry, where the problem of overcapacity is more prominent, since the outbreak of the pandemic, the price of crude steel products has not fluctuated much. At the same time, some leading enterprises are also accelerating the integration, which has alleviated the impact of fluctuations in energy prices and iron ore prices on the industry. This, in turn, has also eased the cost pressure on downstream enterprises. All these factors signify that the commodity price is continuously digested through the industrial chain, and finally, the terminal price is protected from the upstream influence.
In addition, the PBoC has always emphasized a "prudent" monetary policy, adhered to the policy of matching the growth rate of money and social financing scale with nominal GDP, and not over-issuing money. This in effect keeps the domestic money supply stable, which is the main factor for the basic stability of the RMB exchange rate and the stable domestic short-term price level. There is a clear difference between the environment within China and the international environment, which contributes to the overall stability after the COVID-19 outbreaks ended.
As the PBoC put forward the overall consideration of "stabilizing prices" and "stabilizing employment", its focus should be on avoiding hyperinflation caused by food, energy, and supply chain constraints. This is especially true when it comes to "imported inflation" brought about by the uncertainties such as increased geopolitical risks and international capital flows. It is worth noting that the price of pork, which is the main component of the CPI, has undergone some changes in the context of the shifts in the pig cycle and the increase in food import prices, which may impact food prices and inflation trends. However, this change is more of a cyclical factor. According to the current situation of production and demand in China, when the industrial chain is complete and the logistics system is stable, it is unlikely that there will be an overall imbalance of supply and demand. This means that domestic inflation may rise moderately as the economy recovers, but there will be no hyperinflation.
Under the current situation, researchers at ANBOUND believe that among the triple pressures of demand contraction, supply shock, and weakening expectations, the main contradiction facing the Chinese economy is still demand contraction. Macro policy adjustments, including monetary policy, still need to focus on "stabilizing growth". Only by stabilizing aggregate demand can employment issues and structural problems be solved. As far as monetary policy is concerned, it is still necessary for China to maintain a "moderately loose" tone to provide an appropriate monetary environment for economic recovery and stability. Of course, the issue of inflation cannot be completely ignored, but the coordination of other industrial policies and market supervision policies is needed to stabilize the supply chain, sustain a complete domestic production system, and maintain a balance between supply and demand, so as to effectively promote market recovery and sustainable growth.
Final analysis conclusion:
Inflation is not only a problem that major economies have to face, but also a potential risk factor in China's economic recovery. For now, insufficient domestic effective demand is still the main factor restraining inflation. In the short term, China's complete industrial chain, stable supply system, as well as its restrained monetary policy will play an important role in alleviating inflation. However, in the medium and long term, with the intensification of the international energy crisis and the surge in global inflationary pressure, the country still needs to be alert to the risk of high inflation.
Economic Restructuring Key to Coping with Risks in China's Economy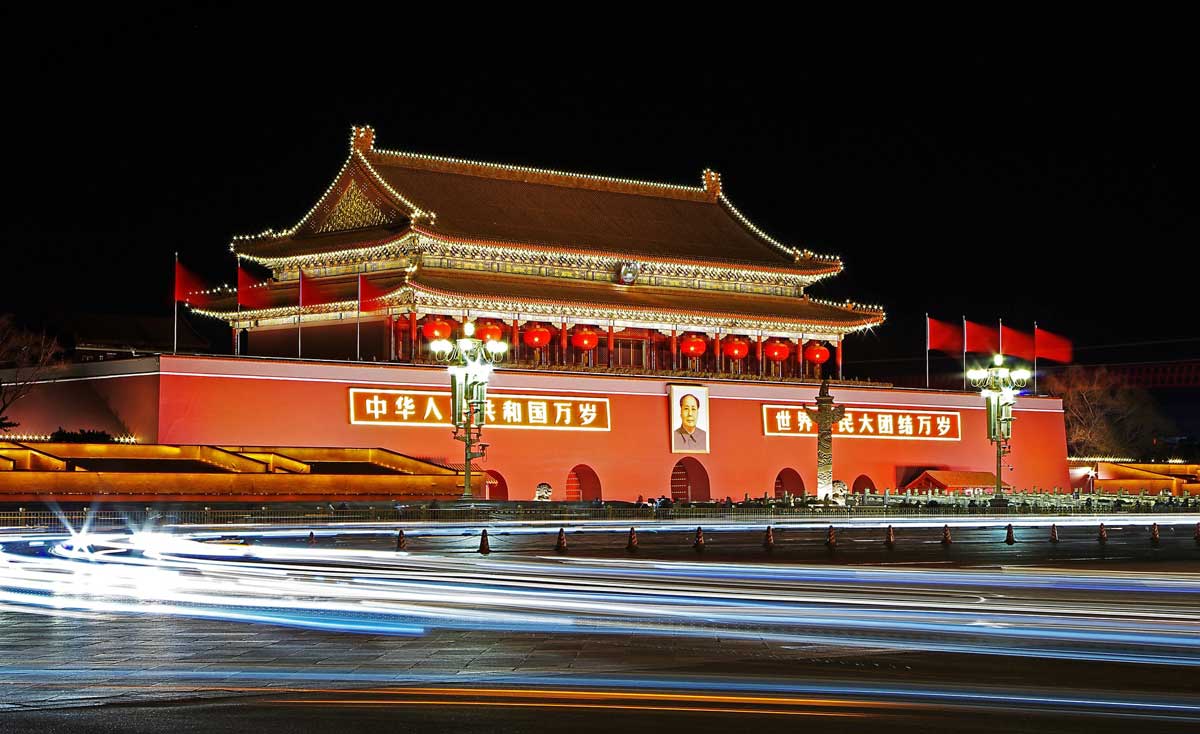 Authors: Ibrahim Chowdhury, Ekaterine T. Vashakmadze, Yusha Li*
Just over two years after the COVID-19 pandemic caused the deepest global recession since World War II, the global economy continues to face a series of acute shocks. The war in Ukraine has not only led to a humanitarian crisis but is also having substantial effects on commodity markets, trade flows, inflation, and financial conditions which have deepened the slowdown in global growth.
As a result, the world economy is expected to experience its sharpest deceleration following an initial recovery from global recession in more than 80 years, as highlighted by the World Bank's "Global Economic Prospects" report published on June 7. Global growth is projected to slow down from 5.7 percent in 2021 to 2.9 percent in 2022 with activity declining markedly in the eurozone, which has closer economic links with Russia, and US growth slowing to less than half of 2021, reflecting sharply higher energy prices, tighter financial conditions, and persistent supply disruptions.
The global context will also weigh on China's outlook in 2022, by sharply reducing export growth and dampening confidence amid heightened geopolitical tensions. This is expected to exacerbate the slowdown caused by recurrent COVID-19 outbreaks in some places and related lockdowns in parts of China which have disrupted supply chains and significantly weakened household and business activity. Following a strong 8.1 percent rebound in 2021, the World Bank expects China's growth to slow to 4.3 percent this year. This rate of growth is below the economy's potential-the sustainable growth rate of output at full capacity.
Our forecast reflects the sharp deceleration in activity in the second quarter of 2022 that took place despite policy actions to cushion the economic slowdown. With the easing of pandemic controls in Shanghai and Beijing, and barring any major COVID-19 outbreaks, growth momentum is expected to rebound in the second half of 2022, helped also by additional policy stimulus announced by the State Council, China's Cabinet, last month. The normalization of domestic demand conditions, however, is expected to be gradual and will only partly offset the economic damage caused by the pandemic in the earlier part of the year.
While China has the macroeconomic policy space to react to domestic and external headwinds, our latest "China Economic Update" argues that policy makers face a dilemma between keeping COVID-19 under control and supporting economic growth. Indeed, stimulus policies are less effective in places where pandemic restrictions remain in place. Yet letting COVID-19 spread would likely hurt growth even more.
Over the medium term, greater efforts are needed to shift away from the old playbook of investment-led stimulus to boost economic growth because high levels of indebtedness of corporations and local governments will limit the effectiveness of policy easing and increase financial stability risks.
To address these balance sheet constraints, policymakers could shift more of the stimulus onto the balance sheet of the central government. They could also direct public investment toward the greening of infrastructure. Recent announcements seem to go in this direction.
Also, fiscal support could shift beyond tax relief for enterprises to target measures to encourage consumption directly. For example, the wider use of consumption vouchers could lift consumer spending in the short term in places where COVID-related restrictions have been lifted. Reforms to strengthen automatic stabilizers such as unemployment insurance and other social safety nets could also help increase consumption, particularly among the poor and vulnerable that have a lower propensity to save.
China's housing market downturn in the midst of the recent global deceleration exemplifies the limits to past stimulus efforts. For over two decades, China's real estate sector has grown at a remarkable pace and become a principal engine of economic growth. As of end-2021, total real estate investment stood at 13 percent of GDP, compared with 5 percent in OECD member states. If one takes into account inputs along the supply chains, the real estate sector drives around 30 percent of China's GDP. A disorderly adjustment in the real estate sector would thus have major economic consequences.
Our report provides specific recommendations for dealing with these risks. In the short term, ensuring adequate liquidity and carefully monitoring the health of the financial sector to avoid spillovers remain key. Over the medium term, several structural reforms would put the real estate sector on a sounder footing.
China's inner cities could be made denser, more productive and more livable through changes to urban planning that move away from the past extensive model of urbanization. This would need to be implemented in conjunction with fiscal reforms to expand the revenue base of cities beyond land sales.
At the same time, financing options for real estate developers would need to be broadened through the expansion of project-based financing or the greater participation of institutional investors such as "Real Estate Investment Trusts". In addition, a robust and predictable framework for debt resolution and corporate insolvencies would help reallocate capital from troubled developers.
Finally, further liberalization of the financial system would expand the range of investment options for households and reduce the propensity to buy and hold empty properties as investment vehicles.
Despite the current challenging environment, China's economic policies to support a rapid recovery should remain geared toward tackling the country's structural challenges. Rebalancing demand toward consumption, improving capital allocation and labor mobility, and greening China's development model would help ensure that future growth is stable, inclusive and sustainable.
*Ibrahim Chowdhury is World Bank senior economist for China; Ekaterine T. Vashakmadze is World Bank senior country economist; and Yusha Li is a World Bank economist.
First publish on China Daily / World Bank