Financing the Global Energy Transformation: Green Bonds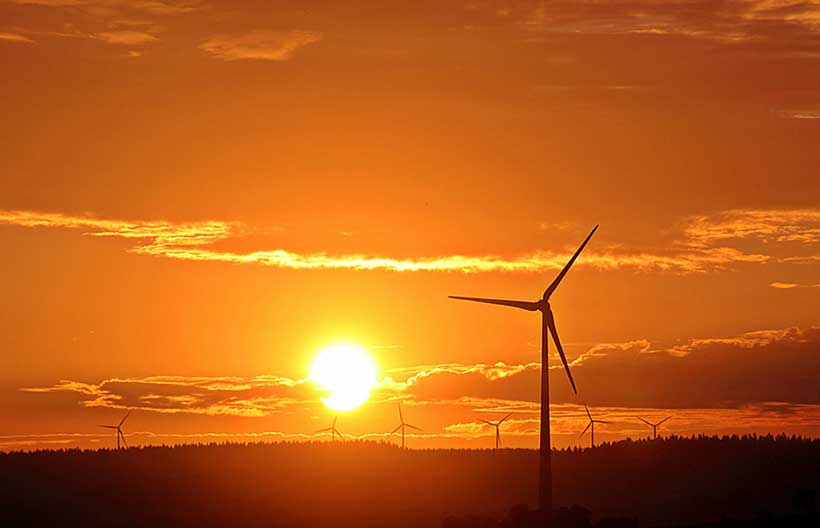 Despite the positive renewable energy investment trends over the past decade, annual investments in renewable energy power alone need to double until 2050 to meet climate goals. To allocate enough capital to drive the world's transition to a low-carbon economy, a set of financial solutions need to be developed and taken advantage of by policymakers, investors and financial institutions. The International Renewable Energy Agency (IRENA) has recently published a series of renewable energy finance briefs looking at tools to scale up renewables. Renewable energy finance: Green bonds highlights green bonds as an innovative instrument that can help channel substantial global capital into renewable energy and other green assets.
By bridging the gap between providers of capital and green assets, green bonds can help governments raise finance for projects to meet climate targets and are enabling investors to achieve sustainability objectives. Like conventional bonds, green bonds allow the bond issuer to raise funds for specific projects or ongoing business. The "green" label tells investors that the funds raised will be used to finance environmentally beneficial projects. IRENA's brief shows that the volume of green bond issuances has been growing nearly constantly since 2014. The green bond market started a little over a decade ago with the European Investment Bank's first issuance of a Climate Awareness Bond in 2007, which allocated EUR 600 million to 14 renewable energy and energy efficiency projects. Since then, the green bond market has grown substantially, particularly in the past 5 years, with 2019 issuances reaching a record of USD 270 billion.
Along with the growing amount of capital raised, the market also expanded a growing variety of issuers from different regions – firstly from Europe, then North America, and increasingly from Asia-Pacific and to a smaller extent from Latin America and Africa. Issuers and currencies in which green bonds are offered have also seen diversification. From a market driven primarily by multilateral development banks and development finance institutions, green bonds are now issued by public and private institutions, including governments, government agencies, as well as private corporations and financial institutions.
Annual green bond issuances, per region, 2014-2019, USD billion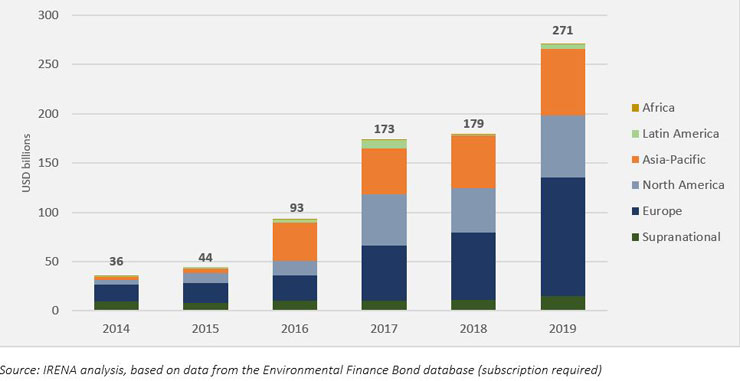 Today, renewable energy is present in around half of all green bonds issued. However, green bonds remain well below their potential and too small to drive the global shift to renewables. Even though progress to date has been impressive, the green bond market continues to offer enormous growth potential.
The cumulative issuances of green bonds are below USD 1 trillion, while the global bond market is valued at around USD 100 trillion, accounting for less than 1% of cumulative global bond issuances. To grow the green bond market, co-operation between policy makers, standard setters, capital providers and investors is essential. IRENA's brief highlights specific coordinated actions that various stakeholders can take to untap the potential of green bonds.
Some of the recommended actions include:
Policy makers can help increase both the supply of green bonds (through the adoption of leading climate-aligned green bond standards) and the provision of enabling policies that grow the renewable energy sector.
Public capital providers can do their part to help de-risk renewable assets and can support green bonds through provision of the seed capital, demonstration issuances and capacity building.
Institutional investors can assist by aligning their internal capacities and investment targets with long-term sustainability mandates.
Other stakeholders, such as rating agencies, financial institutions and retail investors, also play a role in strengthening the green bond market and advancing the global energy transformation.
For more information, see Renewable energy finance: Green bonds
COVID-19 Intensifies the Urgency to Expand Sustainable Energy Solutions Worldwide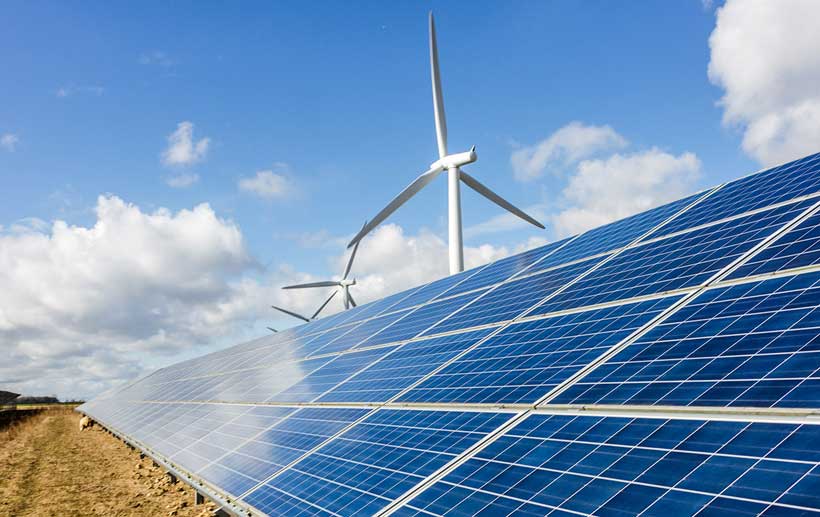 Despite accelerated progress over the past decade, the world will fall short of ensuring universal access to affordable, reliable, sustainable, and modern energy by 2030 unless efforts are scaled up significantly, reveals the new Tracking SDG 7: The Energy Progress Report released today by the International Energy Agency (IEA) the International Renewable Energy Agency (IRENA), the United Nations Statistics Division (UNSD), the World Bank, and the World Health Organization (WHO).
According to the report, significant progress had been made on various aspects of the Sustainable Development Goal (SDG) 7 prior to the start of the COVID-19 crisis. This includes a notable reduction in the number of people worldwide lacking access to electricity, strong uptake of renewable energy for electricity generation, and improvements in energy efficiency. Despite these advances, global efforts remain insufficient to reach the key targets of SDG 7 by 2030.
The number of people without access to electricity declined from 1.2 billion in 2010 to 789 million in 2018, however, under policies that were either in place or planned before the start of the COVID-19 crisis, an estimated 620 million people would still lack access in 2030, 85 percent of them in Sub-Saharan Africa. SDG 7 calls for universal energy access by 2030.
Other important elements of the goal also continue to be off track. Almost 3 billion people remained without access to clean cooking in 2017, mainly in Asia and Sub-Saharan Africa. Largely stagnant progress since 2010 leads to millions of deaths each year from breathing cooking smoke. The share of renewable energy in the global energy mix is only inching up gradually, despite the rapid growth of wind and solar power in electricity generation. An acceleration of renewables across all sectors is required to move closer to reaching the SDG 7 target, with advances in heating and transport currently lagging far behind their potential. Following strong progress on global energy efficiency between 2015 and 2016, the pace has slackened. The rate of improvement needs to speed up dramatically, from 1.7 percent in 2017 to at least 3 percent in coming years.
Accelerating the pace of progress in all regions and sectors will require stronger political commitment, long-term energy planning, increased public and private financing, and adequate policy and fiscal incentives to spur faster deployment of new technologies An increased emphasis on "leaving no one behind" is required, given the large proportion of the population without access in remote, rural, poorer and vulnerable communities.
The 2020 report introduces tracking on a new indicator, 7.A.1, on international financial flows to developing countries in support of clean and renewable energy. Although total flows have doubled since 2010, reaching $21.4 billion in 2017, only 12 percent reached the least-developed countries, which are the furthest from achieving the various SDG 7 targets.
The five custodian agencies of the report were designated by the UN Statistical Commission to compile and verify country data, along with regional and global aggregates, in relation to the progress in achieving the SDG 7 goals. The report presents policymakers and development partners with global, regional and country-level data to inform decisions and identify priorities for a sustainable recovery from COVID-19 that scales up affordable, reliable, sustainable and modern energy. This collaborative work highlights once more the importance of reliable data to inform policymaking as well as the opportunity to enhance data quality through international cooperation to further strengthen national capacities. The report has been transmitted by SDG 7 custodian agencies to the United Nations Secretary-General to inform the 2030 Agenda for Sustainable Development's annual review.
Key highlights on SDG7 targets
Please note that the report's findings are based on international compilations of official national-level data up to 2018 while also drawing on analysis of recent trends and policies related to SDG 7 targets.
Access to electricity: Since 2010, more than a billion people have gained access to electricity. As a result, 90 percent of the planet's population was connected in 2018. Yet 789 million people still live without electricity and despite accelerated progress in recent years, the SDG target of universal access by 2030 appears unlikely to be met, especially if the COVID-19 pandemic seriously disrupts electrification efforts. Regional disparities persist. Latin America and the Caribbean, Eastern Asia and South-eastern Asia are approaching universal access but Sub-Saharan Africa lags behind, accounting for 70 percent of the global deficit. Several large access-deficit countries in the region have electrification growth rates that are not keeping up with population growth. Nigeria and the Democratic Republic of Congo (DRC) have the largest deficits, with 85 million and 68 million unelectrified people, respectively. India has the third largest deficit with 64 million unelectrified people, although its rate of electrification outpaces population growth. Among the 20 countries with the largest access deficits, Bangladesh, Kenya, and Uganda showed the greatest improvement since 2010, thanks to annual electrification growth rates in excess of 3.5 percentage points, driven largely by a comprehensive approach that combined grid, mini grid and off-grid solar electrification.
Clean cooking: Almost three billion people remained without access to clean fuels and technologies for cooking, residing mainly in Asia and Sub-Saharan Africa. Over the 2010 to 2018 period, progress has remained largely stagnant, with the rate of increase in access to clean cooking even decelerating since 2012 in some countries, falling behind population growth. The top 20 countries lacking access to clean cooking accounted for 82 percent of the global population without access between 2014 and 2018. This lack of clean cooking access continues to have serious gender, health, and climate consequences that affect not only the achievement of SDG target 7.1, but also the progress towards several other related SDGs. Under current and planned policies, 2.3 billion people would still be deprived of access to clean cooking fuels and technologies in 2030. The COVID‑19 pandemic is likely to swell the toll of prolonged exposure of women and children to household air pollution caused by mainly using raw coal, kerosene or traditional uses of biomass for cooking. Without prompt action, the world will fall short of the universal cooking access goal by almost 30 percent. Greater access to clean cooking was achieved largely in two regions of Asia. From 2010 to 2018, in Eastern Asia and South-eastern Asia the numbers of people lacking access fell from one billion to 0.8 billion. Central Asia and Southern Asia also saw improved access to clean cooking, in these regions the number of people without access dropped from 1.11 billion to 1.0 billion.
Renewables: The share of renewables in the global energy mix reached 17.3 percent of final energy consumption in 2017, up from 17.2 percent in 2016 and 16.3 percent in 2010. Renewables consumption (+2.5 percent in 2017) is growing faster than global energy consumption (+1.8 percent in 2017), continuing a trend in evidence since 2011. Most of the growth in renewables has occurred in the electricity sector, thanks to the rapid expansion of wind and solar power that has been enabled by sustained policy support and falling costs. Meanwhile, the use of renewables in heating and transport is lagging. An acceleration of renewables across all sectors will be needed to achieve SDG target 7.2. The full impact of the COVID-19 crisis on renewables is yet to become clear. Disruption to supply chains and other areas risks delaying deployments of wind and solar PV. The growth of electricity generation from renewables appears to have slowed down as a result of the pandemic, according to the available data. But they so far appear to be holding up much better than other major fuels such as coal and natural gas.
Energy efficiency: Global primary energy intensity – an important indicator of how heavily the world's economic activity uses energy – improved by 1.7 percent in 2017. That is better than the 1.3 percent average rate of progress between 1990 and 2010 but still well below the original target rate of 2.6 percent and a marked slowdown from the previous two years. Specific metrics on energy intensity in different sectors indicate that improvements have been fastest in the industry and passenger transport sectors, exceeding 2 percent since 2010. In the services and residential sectors, they have averaged between 1.5 percent and 2 percent. Freight transport and agriculture have lagged slightly behind. Achieving SDG target 7.3 for energy efficiency will require the overall pace of improvement to accelerate significantly to around 3 percent a year between 2017 and 2030. But preliminary estimates suggest that the rate remained well below that level in 2018 and 2019, making an even more substantial increase in the coming years necessary to reach the SDG 7 target.
International financial flows: International public financial flows to developing countries in support of clean and renewable energy doubled since 2010, reaching $21.4 billion in 2017. These flows mask important disparities with only 12 percent of flows in 2017 reaching those most in need (least developed countries and small island developing states). To accelerate renewable energy deployment in developing countries, there is a need for enhanced international cooperation that includes stronger public and private engagement, to drive an increase of financial flows to those most in need – even more so in a post-COVID-19 world.
ADB Approves $300 Million Loan to Increase Indonesia's Geothermal Electricity Generation
The Asian Development Bank (ADB) has approved a $300 million loan to help PT Geo Dipa Energi (GDE), an Indonesian state-owned company, expand its geothermal power generation capacity by 110 megawatts in Java, the country's largest electricity grid and a challenging market for the development of renewable energy. ADB will also manage a $35 million loan from the Clean Technology Fund for the project.
"ADB's geothermal project will help Indonesia combat climate change and make its electricity system more sustainable, reliable, and efficient. It will also help businesses and consumers access affordable, reliable, and modern energy," said ADB Country Director for Indonesia Winfried F. Wicklein. "Our support is aligned with Indonesia's long-term goals for economic growth and energy, including maximizing the use of indigenous energy resources, diversifying the fuel mix, and ensuring environmental sustainability."
Indonesia has the world's largest geothermal potential, with an estimated 29 gigawatts (GW), and the world's second-largest installed geothermal capacity of 2.1 GW. ADB, through its private sector finance operations, has had a long-standing interest in Indonesia's geothermal sector, supporting projects at Muara Laboh, Rantau Dedap, and Sarulla. But the development of geothermal power remains slow, largely because the exploration phase is costly, lengthy, and high risk.
The Geothermal Power Generation Project will support the construction and commissioning of two geothermal plants at Dieng in Central Java and Patuha in West Java by GDE, a state-owned enterprise focused on geothermal exploration, development, and power generation. It will boost GDE's capacity to plan and execute projects and undertake government-supported drilling, which aims to attract much-needed private sector investment to develop new geothermal areas. In addition, GDE will provide direct assistance to nearby communities, including women and other vulnerable groups, and help improve livelihoods.
"The project, recognized as a National Strategic Project by the government, will provide environmentally friendly base-load electricity to the Java–Bali electricity grid, reducing CO2 emissions by more than 700,000 tons per year," said GDE President Director Riki Ibrahim. "The project will build critical geothermal experience in Indonesia and contribute to the government's efforts to attract private-sector investment in the sector by reducing early-stage project development risk."
The project, approved amid the novel coronavirus disease (COVID-19) pandemic, will help ensure that Indonesia's economic recovery will be green, sustainable, and resilient.
"ADB's intervention will help make clean energy transition a key part of the country's recovery from the pandemic. The project will create jobs for those supplying goods and services for drilling and construction, and will create livelihood opportunities in the local area," said ADB Senior Energy Specialist for Southeast Asia Shannon Cowlin.
Myanmar: Power System Efficiency Project Brings Country Closer to Universal Electricity Access
The World Bank's Board of Executive Directors today approved a $350 million credit from the International Development Association (IDA) to increase the output and efficiency of power generation and improve the resilience of Myanmar's electricity system to climate change and disasters. The Board also approved $110 million in additional financing for the Essential Health Services Access Project, implemented nationwide since 2015.
Myanmar needs to double its current installed power generation capacity over the next five to seven years to achieve universal electricity access by 2030. The Myanmar Power System Efficiency and Resilience Project will finance the upgrade to the Ywama gas-fired power plant, improving the availability and reliability of electricity services to consumers in the Yangon region. Investments in the power plant and in transmission infrastructure will free-up electricity supply in the rest of the country and will remove capacity constraints to enable more households to connect.
The project also contributes to Myanmar's climate change mitigation and adaption commitments under the Paris Agreement. By using highly efficient technology, the project will help reduce greenhouse gas emissions per unit of electricity produced and investments in the power network will improve the system's preparedness against climate change and disasters.
"Myanmar has the lowest electrification rate in South East Asia with only 50 percent of households connected to the public grid. This project will help close the power supply gap in an affordable and environmentally sustainable way, thereby removing one of the key constraints to achieving Myanmar's goal of universal electricity access by 2030," said Mariam Sherman, World Bank Country Director for Myanmar, Cambodia and Lao PDR.
The Government of Myanmar adopted the National Electrification Plan in 2014 to achieve universal access to sustainable electricity services by 2030, drawing on World Bank analytical support provided through the National Electrification Project (NEP). To date, the NEP has delivered electricity access to 2 million people and to schools, rural health clinics and community centers by extending the public grid in over 5,000 rural villages and delivering Solar Home Systems and renewable energy mini-grids in 7,200 villages throughout the country.
Access to Quality Health Services
The additional financing for the Myanmar Essential Health Services Access Project (EHSAP), consisting of a $100 million IDA credit and a $10 million Global Financing Facility (GFF) grant, will continue to support the Ministry of Health and Sports (MOHS) to increase access to quality essential health services, with a focus on maternal, newborn, and child health.
Since 2015, EHSAP has supported over 12,000 primary healthcare facilities across the country, ranging from township hospitals to the sub-rural health centers, with monthly funds to improve service delivery at these critical health facilities. The project strengthens the quality of healthcare by building skills of frontline health workers. It also aims to improve the regularity and systematic approach of healthcare supervision visits and the efficiency and responsiveness of public finance through financial trainings and financial data system modernization.
The additional finance will support primary healthcare infrastructure in some of the most socio-economically disadvantaged townships so that they are fully functional for essential service delivery and to scale up activities to strengthen the health system, including pandemic preparedness and response, which will support inclusion of health service delivery for all people in Myanmar.
"We highly appreciate the World Bank and Global Financing Facility's additional finance for the Essential Health Services Access Project. It provides vital support in reaching the goal of our National Health Plan 2017-2021 to extend access to essential health services of good quality for all people in Myanmar," saidUnion Minister for Health and Sports Dr. Myint Htwe."It moreover contributes to the objective of the Myanmar Sustainable Development Plan to reach universal health coverage in a pro-poor manner."
COVID-19 Response
In the fight against COVID-19, funds under EHSAP are also being mobilized to assist capacity building and operational costs to intensify surveillance and testing activities in all states and regions, establish a functioning information and reporting system for all suspected cases, facilitate engagement with basic health staff and Ethnic Health Organizations for community surveillance, disseminate guidelines to health staff and community volunteers, and develop public Information, education and communication materials.
The World Bank has provided a $50 million loan for the Myanmar COVID-19 Emergency Response Project to help Myanmar fill a critical gap in its contingency plan to urgently increase hospital preparedness and surge capacity in order to reduce the spread of COVID-19, protect health workers, and treat patients.
This project will also receive an $8 million grant from the World Bank Group's Global Pandemic Emergency Financing Facility (PEF). The PEF is intended to provide financial support to IDA-eligible countries in case of major multi-country disease outbreaks. The PEF grant for Myanmar will support the surge response in the health sector, with special attention on benefiting the most vulnerable groups and communities in conflict- affected areas and ethnic health providers.