On Thursday, March 5th, Turkey's President Tayyip Erdogan meets privately with Russia's President Vladimir Putin in Moscow, so as to arrange a face-saving way for Erdogan finally to end his attempted theft of Syria's Idlib Province away from Syria — his attempt to seize it for Turkey.
According to Middle East Eye, on Saturday February 29th, reporting under their headline "Erdogan asks Putin to stand aside as Ankara deals with Syrian government forces", Erdogan said in Istanbul that on Friday the 28th he had told Putin (presumably by phone or some other remote means) that, "We did not go there [into Syria's Idlib Province] because we were invited by" Syria's President Bashar al-Assad; but instead, "We went there because we were invited by the people of [Idlib Province of] Syria. We don't intend to leave before the people of Syria say 'okay, this is done'." Thus, "Erdogan said he asked Putin to leave Turkey 'to do what is necessary' with the Syrian government."
In other words: the people in Idlib — the only province in Syria where the percentage of the residents in a 2013 British poll of all Syrians showed less than 12% saying they "support the Assad Government" (12% having been the percentage of people who said that in Raqqah Province, which was then controlled by ISIS, and which showed as being the second-to-most-pro-jihadist Syrian province) — want Turkey's protection, and therefore Turkey will remain in control over Idlib Province of Syria until "this [protection of the residents there] is done," which will be never. That was Erdogan's argument: he will keep Idlib because the vast majority of the people there are jihadists or at least admire jihadists. Only 4% of the people sampled in Idlib said they "support the Assad Government." Only one-third as many supported Syria's Government as did in the ISIS-controlled province, which had the second-lowest percentage of its residents supporting Syria's Government. This same British polling organization found in 2014 that 70% of the people sampled in Idlib said that Al Qaeda in Syria, called "Nusra Front," had a "Completely positive influence" (35%) or else a "Somewhat positive influence" (35%), and that the second-highest on that was Raqqah, at 66%." So: on both measures, Idlib was the most pro-jihadist province in all of Syria. And Erdogan wants it to become part of Turkey so as "to protect the people there."
Between 2014 and now, uncounted hundreds of thousands of fighters who were being led by the Nusra Front and armed by the U.S. coalition and funded by the Sauds (the U.S. and its allies call these fighters 'rebels' as if those are like America's own 1776 rebels against the British Crown and for democracy), fled into Idlib Province after having been defeated elsewhere in Syria; so that the percentage today in Idlib who respect the Nusra Front would probably be significantly higher than 2013's 70%. Of course, not everyone who now lives in Idlib is led by Al Qaeda, but even before Idlib became the collection-area and refuge for Al Qaeda followers, that figure was 70%; and, so, if Turkey is to protect them (as NATO member Turkey wants to do), instead of to annihilate the 70%+ of people there who either are jihadists or else are admirers of jihadists, then Idlib will be a virtually permanent festering hotbed for what Al Qaeda represents, which is a fundamentalist-Sunni, intensely anti-Shia, takeover of the entire world. However, Russia, Syria, Iran, and Hezbollah, are all intensely opposed to that fundamentalist-Sunni goal. The U.S. and its allies (including especially America's ally the Saud family who own Saudi Arabia) support that jihadist goal, but seem not to have accepted Erdogan's request of their help to go to war against Russia in order to assist Turkey to seize Idlib for it to become a permanent part of Turkey.
According to Erdogan's own account of what his argument was to Putin, Erdogan — (the leader of) a NATO (or anti-Russian military alliance) member — is telling (the leader of Russia) Putin to, as that headline says, "stand aside as Ankara deals with Syrian government forces."
Obviously, Putin would never willingly do any such thing, but as I headlined on February 29th, "Turkey Asks NATO to Join Its War Against Syria and Russia", and therefore what Erdogan told Putin (unless he is lying about that) is in keeping with this intention, to compel Russia to comply with the dictates of the U.S. Government and of its allies. Is it a realistic expectation, though, that the U.S. Government and its allies will continue to protect Al Qaeda in Syria, as they have been doing till now? I don't think so; and here is why:
The anonymous geostrategic genius who blogs as "Moon of Alabama" headlined on February 28th, "Syria — Deadly Bomb Strike Warns Turkey To End Its Escapades", and this is only the latest in his series of articles arguing that Erdogan has maneuvered himself into a position from which a checkmate can no longer be avoided. He concludes the article with "NATO and the U.S. have both rejected to get involved in the Idleb [sp.] affair. Turkey is on its own and Erdogan will have to be careful. He is not only losing in Syria but also in Libya and he can not risk to further upset Russia because the Turkish economy depends on it."
If that is true, however, then ultimately Turkey will need to expel NATO from Incirlik Air Base, and quit NATO altogether.
My own opinion, from all of this (for what it's worth), is that Erdogan doesn't yet see far enough ahead to recognize that there's no way possible to avoid checkmate, but he soon will.
This also is the opinion of both The Saker, on March 2nd, and Tom Luongo, on March 4th. However, if U.S. President Donald Trump decides to back Erdogan's attempted theft of Idlib from Syria, then World War III will be likely. That's perhaps the main reason why that is not expected to happen, especially during a U.S. Presidential election year.
After 10 years of war in Syria, siege tactics still threaten civilians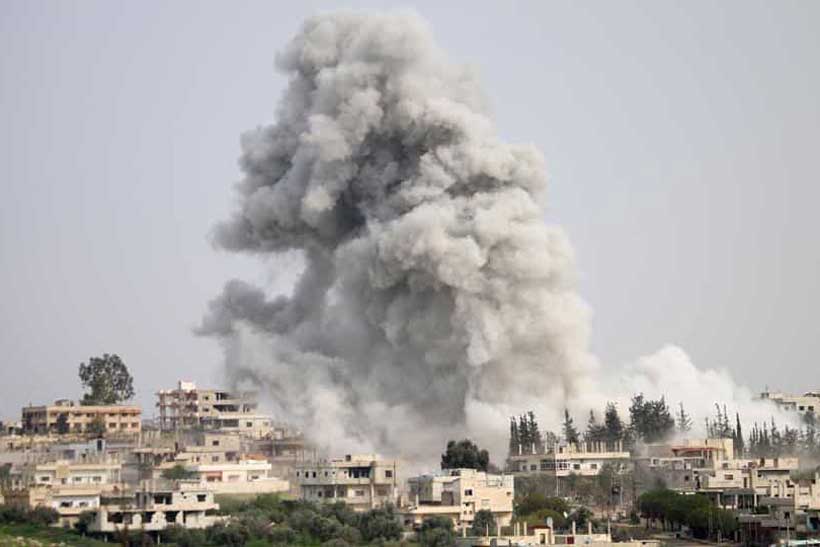 The future for Syria's people is "increasingly bleak", UN-appointed rights experts said on Tuesday, highlighting escalating conflict in several areas of the war-ravaged country, a return to siege tactics and popular demonstrations linked to the plummeting economy.
According to the UN Commission of Inquiry on Syria, the country is not safe for refugees to return to, after a decade of war.
The panel's findings come amid an uptick in violence in the northwest, northeast and south of the country, where the Commissioners highlighted the chilling return of besiegement against civilian populations by pro-Government forces.
"The parties to the conflict continue to perpetrate war crimes and crimes against humanity and infringing the basic human rights of Syrians," said head of the Commission of Inquiry, Paulo Pinheiro. "The war on Syrian civilians continues, and it is difficult for them to find security or safe haven."
Scandal of Al Hol's children
Professor Pinheiro also described as "scandalous" the fact that many thousands of non-Syrian children born to former IS fighters continue to be held in detention in dreadful conditions in Syria's north-east.
"Most foreign children remain deprived of their liberty since their home countries refuse to repatriate them," he told journalists, on the sidelines of the 48th session of the Human Rights Council in Geneva.
"We have the most ratified convention in the world, the Convention on the Rights of the Child, is completely forgotten. And democratic States that are prepared to abide to this Convention they neglect the obligations of this Convention in what is happening in Al Hol and other camps and prison places."
Some 40,000 children continue to be held in camps including Al Hol. Nearly half are Iraqi and 7,800 are from nearly 60 other countries who refuse to repatriate them, according to the Commission of Inquiry report, which covers the period from 1 July 2020 to 30 June 2021.
Blockades and bombardment
The rights experts also condemned a siege by pro-Government forces on the town of Dar'a Al-Balad, the birthplace of the uprising in 2011, along with "siege-like tactics" in Quineitra and Rif Damascus governorates.
"Three years after the suffering that the Commission documented in eastern Ghouta, another tragedy has been unfolding before our eyes in Dar'a Al-Balad," said Commissioner Hanny Megally, in reference to the siege of eastern Ghouta which lasted more than five years – and which the commissioners previously labelled "barbaric and medieval".
In addition to the dangers posed by heavy artillery shelling, tens of thousands of civilians trapped inside Dar'a Al-Balad had insufficient access to food and health care, forcing many to flee, the Commissioners said.
Living in fear
In the Afrin and Ra's al-Ayn regions of Aleppo, the Commissioners described how people lived in fear of car bombs "that are frequently detonated in crowded civilian areas", targeting markets and busy streets.
At least 243 women, men and children have been killed in seven such attacks over the 12-month reporting period, they said, adding that the real toll is likely to be considerably higher.
Indiscriminate shelling has also continued, including on 12 June when munitions struck multiple locations in Afrin city in northwest Syria, killing and injuring many and destroying parts of al-Shifa hospital.
Insecurity in areas under the control of the Syrian Democratic Forces (SDF) in northeast Syria has also deteriorated, according to the Commission of Inquiry, with increased attacks by extremist "remnants" and conflict with Turkish forces.
Division remains
The Commissioners noted that although President Assad controls about 70 per cent of the territory and 40 per cent of the pre-war population, there seems to be "no moves to unite the country or seek reconciliation. On the contrary."
Despite a welcome drop in the level of violence compared with previous years, the Commission of Inquiry highlighted the dangers that continue to be faced by non-combatants
The senior rights experts also highlighted mounting discontent and protests amongst the population, impacted by fuel shortages and food insecurity, which has increased by 50 per cent in a year, to 12.4 million, citing UNFPA data.
"The hardships that Syrians are facing, particularly in the areas where the Government is back in control, are beginning to show in terms of protests by Syrians who have been loyal to the State," said Mr. Megally. They are now saying, 'Ten years of conflict, our lives are getting worse rather than getting better, when do we see an end to this?'"
IAEA Director General reaches agreement in Tehran, as Biden's clock is ticking
A meeting to resolve interim monitoring issues was held in Tehran on 12 September between the head of Iran's Atomic Energy Organization, Mohammad Eslami, and the Director General of the International Atomic Energy Agency (IAEA), Rafael Grossi. Grossi was on a visit to Tehran to fix roadblocks on the stalled monitoring of Iran's nuclear program, which is ever more challenging in a context where there is no diplomatic agreement to revive or supersede the JCPOA. Grossi said in a press conference on 12 September that the IAEA had "a major communication breakdown" with Iran. But what exactly does that mean?

The IAEA monitoring equipment had gone three months without being serviced and Grossi said he needed "immediate rectification" of the issues. He was able to get the Iranian side to come to an agreement. The news from Sunday was that the IAEA's inspectors are now permitted to service the identified equipment and replace their storage media which will be kept under the joint IAEA and AEOI seals in Iran. The way and the timing are now agreed by the two sides. The IAEA Director General had to push on the terms of the agreement reached in February 2020.
Grossi underlined on Sunday that the new agreement can't be a permanent solution. Data from the nuclear facilities is just being stored according to what commentators call "the continuity of knowledge" principle, to avoid gaps over extended time periods but the data is not available to inspectors.
When it's all said and done, basically, it all comes down to the diplomatic level. The American withdrawal from the JCPOA nuclear agreement in 2018 keeps undermining the Iran nuclear inspections on the technical level. All the inspection activities have been stalled as a result of the broken deal. The IAEA's strategy in the interim is that at least the information would be stored and not permanently lost.
Everyone is waiting for the JCPOA to be restored or superseded. As Vali Nasr argued in the New York Times back in April this year, the clock is ticking for Biden on Iran. Iran diplomacy doesn't seem to be on Biden's agenda at all at the moment. That makes the nuclear inspectors' job practically impossible. Journalists pointed out on Sunday that the Director General's visit found one broken and one damaged camera in one of the facilities. Grossi assured it has been agreed with Iran that the cameras will be replaced within a few days. The IAEA report notes that it was not Iran but Israel that broke the IAEA cameras in a June drone attack carried out by Israel. Presumably, Israel aimed to show Iran is not complying by committing the violations themselves.
Grossi's visit was a part of the overall IAEA strategy which goes along the lines of allowing time for diplomacy, without losing the data in the meantime. He added that he thinks he managed to rectify the most urgent problem, which is the imminent loss of data.
The Reuters's title of the meeting is that the agreement reached on Sunday gives "hope" to a renewed Iran deal with the US, after Iran elected a hardliner president, Ebrahim Raisi, in August this year, but that's a misleading title. This is not the bit that we were unsure about. The question was never on the Iranian side. No one really expected that the new Iranian president would not engage with the IAEA at all. Earlier in November 2019, an IAEA inspector was not allowed on a nuclear cite and had her accreditation canceled. In November 2020, Iranian lawmakers passed a law that mandated the halt of the IAEA inspections and not to allow inspectors on the nuclear sites, as well as the resuming of uranium enrichment, unless the US sanctions are lifted. In January 2021, there were threats by Iranian lawmakers that IAEA inspectors would be expelled. Yet, the new Iranian President still plays ball with the IAEA.
It is naïve to think that Iran should be expected to act as if there was still a deal but then again, US foreign policy is full of naïve episodes. "The current U.S. administration is no different from the previous one because it demands in different words what Trump demanded from Iran in the nuclear area," Khamenei was quoted to have said in his first meeting with President Raisi's cabinet.
"We don't need a deal – you will just act as if there was still a deal and I will act as if I'm not bound by a deal" seems to be the US government's line put bluntly. But the ball is actually in Biden's court. The IAEA Director General is simply buying time, a few months at a time, but ultimately the United States will have to start moving. In a diplomatic tone, Grossi referred on Sunday to many commentators and journalists who are urging that it is time.
I just don't see any signs on Biden's side to move in the right direction. The current nuclear talks we have that started in June in Vienna are not even direct diplomatic talks and were put on hold until the outcome of Iran's presidential elections were clear. US hesitance is making Grossi's job impossible. The narrative pushed by so many in the US foreign policy space, namely that the big bad wolf Trump is still the one to blame, is slowly fading and reaching its expiry date, as Biden approaches the one-year mark of his presidency.
Let's not forget that the US is the one that left and naturally is the one that has to restart the process, making the parties come back to the table. The US broke the deal. Biden can't possibly be expecting that the other side will be the one extending its hand to beg for forgiveness. The US government is the one that ruined the multi-year, multilateral efforts of the complex dance that was required to get to something like the JCPOA – a deal that Republicans thought was never going to be possible because "you can't negotiate with Iran". You can, but you need skilled diplomats for that. Blinken is no Kerry. Judging from Blinken's diplomacy moves with China and on other issues, I just don't think that the Biden Administration has what it takes to get diplomacy back on track. If he follows the same line with Iran we won't see another JCPOA in Biden's term. Several weeks ago, Biden said that there are other options with Iran if diplomacy fails, in a White House meeting with Israel's new prime minister Bennett. I don't think that anyone in the foreign policy space buys that Biden would launch a military attack on Iran's nuclear facilities. But I don't think that team Biden can get to a diplomatic agreement either. Biden and Blinken are still stuck in the 2000, the time when others would approach the US no matter what, irrespective of whose fault it was. "You will do as I say" has never worked in the history of US foreign policy. That's just not going to happen with Iran and the JCPOA. To expect otherwise is unreasonable. The whole "Trump did it" line is slowly and surely reaching its expiry date – as with anything else on the domestic and foreign policy plane. Biden needs to get his act together. The clock is ticking.
Elections represent an opportunity for stability and unity in Libya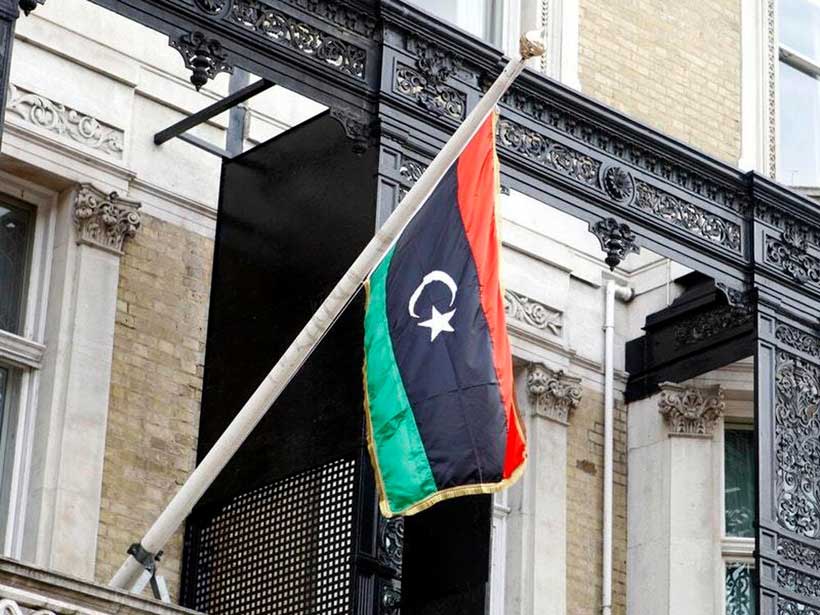 With just over 100 days until landmark elections in Libya, political leaders must join forces to ensure the vote is free, fair and inclusive, the UN envoy for the country told the Security Council on Friday.
Ján Kubiš, Special Representative of the Secretary-General and Head of the UN Support Mission in Libya (UNSMIL) briefed ambassadors on developments ahead of presidential and parliamentary elections due to take place on 24 December.
They were agreed under a political roadmap stemming from the historic October 2020 ceasefire between Libya's rival authorities, and the establishment of a Government of National Unity (GNU) earlier this year.
At the crossroads
"Libya is at a crossroads where positive or negative outcomes are equally possible," said Mr. Kubiš. "With the elections there is an opportunity for Libya to move gradually and convincingly into a more stable, representative and civilian track."
He reported that the House of Representatives has adopted a law on the presidential election, while legislation for the parliamentary election is being finalized and could be considered and approved within the coming weeks.
Although the High National Election Commission (HNEC) has received the presidential election law, another body, the High State Council, complained that it had been adopted without consultation.
Foreign fighter threat
The HNEC chairman has said it will be ready to start implementation once the laws are received, and will do everything possible to meet the 24 December deadline.
"Thus, it is for the High National Election Commission to establish a clear electoral calendar to lead the country to the elections, with support of the international community, for the efforts of the Government of National Unity, all the respective authorities and institutions to deliver as free and fair, inclusive and credible elections as possible under the demanding and challenging conditions and constraints," said Mr. Kubiš.
"The international community could help create more conducive conditions for this by facilitating the start of a gradual withdrawal of foreign elements from Libya without delay."
Young voters eager
The UN envoy also called for countries and regional organizations to provide electoral observers to help ensure the integrity and credibility of the process, as well as acceptance of the results.
He also welcomed progress so far, including in updating the voter registry and the launch of a register for eligible voters outside the country.
So far, more than 2.8 million Libyans have registered to vote, 40 per cent of whom are women. Additionally, more than half a million new voters will also be casting their ballots.
"Most of the newly registered are under 30, a clear testament to the young generation's eagerness to take part in determining the fate of their country through a democratic process. The Libyan authorities and leaders must not let them down," said Mr. Kubiš.
He stressed that the international community also has a responsibility to support the positive developments in Libya, and to stand firm against attempts at derailment. 
"Not holding the elections could gravely deteriorate the situation in the country, could lead to division and conflict," he warned.  "I urge the Libyan actors to join forces and ensure inclusive, free, fair parliamentary and presidential elections, which are to be seen as the essential step in further stabilizing and uniting Libya."