ADB Reaffirms Support for Indonesia's Development Priorities
Asian Development Bank (ADB) President Masatsugu Asakawa met with Indonesian President Joko Widodo today to discuss an expansion of ADB support for the country's development priorities in areas such as human capital development, infrastructure connectivity, and climate change, through sovereign lending, knowledge support, private sector operations, and transaction advisory services.
"Indonesia and ADB have a strong partnership built on the common goal of achieving sustainable and inclusive growth," said Mr. Asakawa. "I look forward to deepening our partnership and continuing to support the government's high-level priorities, including improving education, skills development, and social protection, as well as accelerating investment in infrastructure, domestic resource mobilization, and climate and disaster resilience."
Mr. Asakawa commended Mr. Widodo's effort to enhance the business environment, attract investment, and promote quality jobs. The government's prudent macroeconomic policies and fiscal management are enabling growth, despite the impacts of the coronavirus epidemic and global trade issues.
ADB's growing support to Indonesia covers a range of areas, including a focus on clean energy and grid strengthening; higher education and workforce skills development; reforms to boost Indonesia's competitiveness; and innovative green and blue financing facilities. ADB's proposed Country Partnership Strategy for Indonesia for 2020–2024 will support the government's development priorities and seek to catalyze private sector financing, promote innovation and new technologies, and offer knowledge and finance solutions, especially to subnational governments.
Mr. Asakawa, during his first visit to Indonesia since assuming office in January, also met with Minister of Finance and ADB Governor Sri Mulyani Indrawati. He will also meet other senior government officials.
Mr. Asakawa and Vice Minister of Finance Suahasil Nazara today launched a book, Indonesia and the Asian Development Bank: Fifty Years of Partnership. On 2 March, he met with South Sulawesi Governor Nurdin Abdullah and visited an ADB-supported a slum-upgrading project as well as a green infrastructure pilot project in Makassar. He will also visit a technical and vocational education project in Depok on 4 March.
Renewables Increasingly Beat Even Cheapest Coal Competitors on Cost
Renewable power is increasingly cheaper than any new electricity capacity based on fossil fuels, a new report by the International Renewable Energy Agency (IRENA) published today finds. Renewable Power Generation Costs in 2019 shows that more than half of the renewable capacity added in 2019 achieved lower power costs than the cheapest new coal plants.
The report highlights that new renewable power generation projects now increasingly undercut existing coal-fired plants. On average, new solar photovoltaic (PV) and onshore wind power cost less than keeping many existing coal plants in operation, and auction results show this trend accelerating – reinforcing the case to phase-out coal entirely. Next year, up to 1 200 gigawatts (GW) of existing coal capacity could cost more to operate than the cost of new utility-scale solar PV, the report shows.
Replacing the costliest 500 GW of coal with solar PV and onshore wind next year would cut power system costs by up to USD 23 billion every year and reduce annual emissions by around 1.8 gigatons (Gt) of carbon dioxide (CO2), equivalent to 5% of total global CO2 emissions in 2019. It would also yield an investment stimulus of USD 940 billion, which is equal to around 1% of global GDP.
"We have reached an important turning point in the energy transition. The case for new and much of the existing coal power generation, is both environmentally and economically unjustifiable," said Francesco La Camera, Director-General of IRENA. "Renewable energy is increasingly the cheapest source of new electricity, offering tremendous potential to stimulate the global economy and get people back to work. Renewable investments are stable, cost-effective and attractive offering consistent and predictable returns while delivering benefits to the wider economy."
"A global recovery strategy must be a green strategy," La Camera added. "Renewables offer a way to align short-term policy action with medium- and long-term energy and climate goals. Renewables must be the backbone of national efforts to restart economies in the wake of the COVID-19 outbreak. With the right policies in place, falling renewable power costs, can shift markets and contribute greatly towards a green recovery."
Renewable electricity costs have fallen sharply over the past decade, driven by improving technologies, economies of scale, increasingly competitive supply chains and growing developer experience. Since 2010, utility-scale solar PV power has shown the sharpest cost decline at 82%, followed by concentrating solar power (CSP) at 47%, onshore wind at 39% and offshore wind at 29%.
Costs for solar and wind power technologies also continued to fall year-on-year. Electricity costs from utility-scale solar PV fell 13% in 2019, reaching a global average of 6.8 cents (USD 0.068) per kilowatt-hour (kWh). Onshore and offshore wind both declined about 9%, reaching USD 0.053/kWh and USD 0.115/kWh, respectively.
Recent auctions and power purchase agreements (PPAs) show the downward trend continuing for new projects are commissioned in 2020 and beyond. Solar PV prices based on competitive procurement could average USD 0.039/kWh for projects commissioned in 2021, down 42% compared to 2019 and more than one-fifth less than the cheapest fossil-fuel competitor namely coal-fired plants. Record-low auction prices for solar PV in Abu Dhabi and Dubai (UAE), Chile, Ethiopia, Mexico, Peru and Saudi Arabia confirm that values as low as USD 0.03/kWh are already possible.
For the first time, IRENA's annual report also looks at investment value in relation to falling generation costs. The same amount of money invested in renewable power today produces more new capacity than it would have a decade ago. In 2019, twice as much renewable power generation capacity was commissioned than in 2010 but required only 18% more investment.
Palestinian Economy Struggles as Coronavirus Inflicts Losses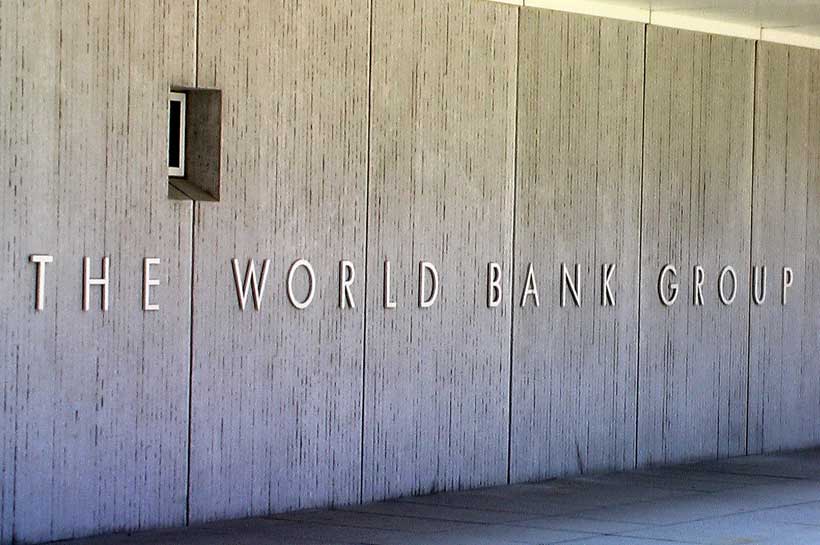 An abrupt decline in economic activities and pressure on the Palestinian Authority (PA)'s finances have placed Palestinian livelihoods at high risks, as the impact of the Coronavirus (COVID-19) continues to hit the economy hard. After growth of a mere 1% in 2019, the economy is projected to contract by at least 7.6% in 2020. Beyond the immediate crisis, lifting restrictions on the development of digital infrastructure and fostering better regulations could play an important role in stimulating an already faltering economy.
"With the COVID-19 pandemic in its third month, the crisis is affecting Palestinian lives and livelihoods. The Palestinian Authority has acted early and decisively to save lives. However, several years of declining donor support and the limited economic instruments available have turned the ability of the government to protect livelihoods into a monumental task. Hence, external support will be critical to help grow the economy during this unprecedented period," said Kanthan Shankar, World Bank Country Director for West Bank and Gaza.
The new World Bank economic monitoring report* highlights critical challenges facing the Palestinian economy. The economy may shrink by at least 7.6%, based on a gradual return to normality from the containment, and by up to 11% in the case of a slower recovery or further restrictions. The PA's fiscal situation is expected to become increasingly difficult, due to a decline in revenues and substantial increase in public spending on people's medical, social and economic needs. Even with reallocations of some expenditures, the financing gap could increase alarmingly, from an already high $800 million in 2019 to over $1.5 billion in 2020 to adequately address these needs.
Even prior to the Coronavirus pandemic, more than a quarter of Palestinians lived below the poverty line. The share of poor households is now expected to increase to 30% in the West Bank and to 64% in Gaza. Even more striking is the youth unemployment rate of 38%, well beyond the Middle East & North Africa's regional average. The economy's potential remains confined by restrictions on the movement of people and goods. The report makes a case for developing a digital economy to help bridge this divide and create high-end jobs.
"The digital economy can overcome geographic obstacles, foster economic growth and create better job opportunities for Palestinians. With its tech-savvy young population, the potential is huge. However, Palestinians should be able to access resources similar to those of their neighbors', and they should be able to rapidly develop their digital infrastructure as well," added Shankar.
The report emphasizes that digital infrastructure is foundational to the development of a digital economy. At a time when other countries are contemplating the use of 5G, the Palestinian territories are among the last places in the Middle East to launch 3G in the West Bank and 2G in Gaza. The operators are at a competitive disadvantage, facing restrictions on access to spectrum, sites for network coverage and import of certain telecom equipment. They compete against operators who can offer unlicensed 4G/LTE services in the West Bank and 3G in Gaza for those in proximity to Israeli networks (through pre-paid SIM cards).
The World Bank report recommends specific reforms to be made in collaboration with Israel, including the revival of the Joint Telecommunications Committee to resolve bilateral issues, agreeing on a timeframe for the allocation of 4G spectrum and ultimately 5G, lifting restrictions on equipment needed to introduce new technologies, and mitigating the effect of unauthorized telecom activity in the Palestinian territories.
It also calls on the PA to act on developing a comprehensive strategy for the sector, establishing an independent regulator and prioritizing the passing of a new telecommunications law in line with international best practice. The role of the donors is vital to provide support for the institutional development needed in the telecom sector, help with innovative financing schemes to mitigate the political risks and increase private sector investment.
*The report will be presented to the Ad Hoc Liaison Committee (AHLC) during a virtual meeting on June 2, 2020. This will be a policy-level meeting for development assistance to the Palestinian people.
How to promote the resilience of the food production sector during a pandemic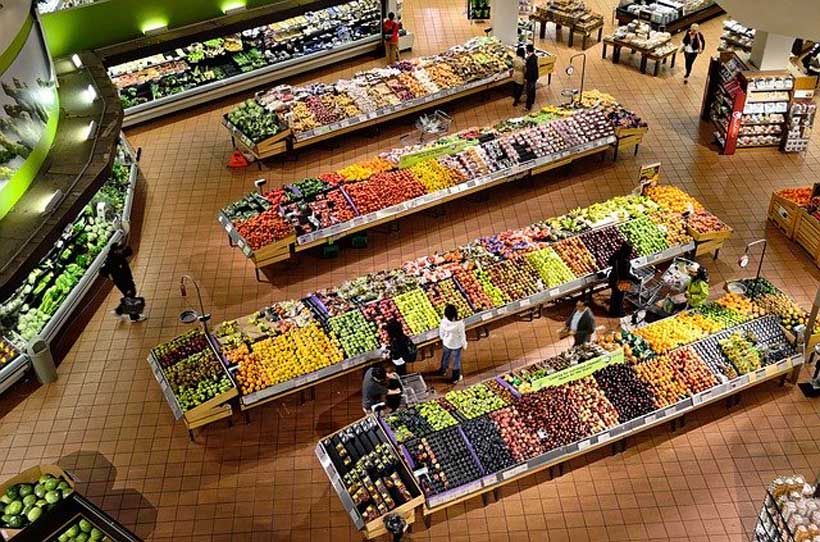 A scientific roundtable, organized through a webinar, gathered food regulators and representatives of the food production sector from Asia, Europe, South America and the Middle East. It was co-hosted by the International Union of Food Science and Technology (IUFoST), the Sustainable Food Systems Division of the United Nations Industrial Development Organization (UNIDO) and the Food Risk Analysis and Regulatory Excellence Platform(PARERA) of Université Laval, Québec, Canada.
The roundtable enabled participants to share perspectives of the food production sector and food regulators on the challenges they face, some of the solutions they have developed and the lessons learnt as part of their efforts to prevent the disruption of food production and to contribute to maintaining the safety of products and consumer confidence.
The roundtable highlighted key enablers to the food supply chain's ability to cope with the pandemic, in particular the ability to adapt to the constraints of limited transportation and to diversify suppliers by introducing more local and/or regional providers, and to prevent and mitigate food and ingredient shortages while encouraging and supporting the local production sectors minimally affected by the consequences of the pandemic.
Participants highlighted the importance of collaboration and partnerships established amongst regulators and between regulators and food producers to support each other in the development and dissemination of guidance related to COVID-19 mitigation measures and how they can be adapted and applied in the context of food production settings. The development of innovative solutions to execute food regulatory functions such as remote audits, inspections and assessments have contributed to limiting the constraints associated with the current pandemic.
The roundtable concluded with agreement on the need to continue investments to address food production sector deficiencies, such as making available more localized processing operations in order to create more opportunities for the primary production sector and to contribute to its resilience. It also highlighted the need to further examine food supply chains towards a better redistribution between global and local/regional supply, while supporting additional efforts towards innovative operationalization of food regulatory requirements and functions by regulators and food producers alike.