The importance of sustainable use of wildlife in "biodiversity super year"
Joining the global celebration of the United Nations World Wildlife Day, representatives of UN Member States, UN System organizations, international and non-governmental organizations, rural communities and youth gathered at the UN Headquarters in New York and Geneva to mark the day at two high-level events.
World Wildlife Day is celebrated this year under the theme "Sustaining all Life on Earth", highlighting the unique place of wild fauna and flora as essential components of the world's biodiversity, as well as a key pillar of livelihoods for people, particularly among communities that live close to nature. The events also came as part of what has been dubbed the 'biodiversity super year'.
Our planet is currently facing the urgent challenge that is the loss of biodiversity: research by the Intergovernmental Science-Policy Platform on Biodiversity and Ecosystem Services (IPBES) says up to a million species could disappear in the coming decades if unsustainable human activity, climate change and habitat degradation are left unchecked. Raising awareness of this alarming trend and driving discussions towards solutions to bend the curve of biodiversity loss through conservation and sustainable use were the goals of this year's World Wildlife Day celebrations.
In his message for this World Wildlife Day, UN Secretary-General Antonio Guterres said that "On this World Wildlife Day, let us remind ourselves of our duty to preserve and sustainably use the vast variety of life on the planet. Let us push for a more caring, thoughtful and sustainable relationship with nature. A world of thriving biodiversity provides the foundation we need to achieve our Sustainable Development Goals of a world of dignity and opportunity for all people on a healthy planet."
The Ambassador of India to the United Nations in New York, the Head of the Delegation of the European Union to the United Nations, the CITES Secretary-General, the President of the Wildlife Conservation Society, and a representative of rural communities in Colombia provided opening remarks at the event at the UN Headquarters in New York, stressing the significance of the day and of this year's theme.
A panel of expert speakers that included Permanent Representatives of the UN missions of Costa Rica and Germany, as well as representatives of UNEP, IUCN's Sustainable use and Livelihoods Specialist Group (SULi), a youth activist, engaged in discussions on the challenges that lay ahead in finding the right balance between use of wildlife and the need to conserve biodiversity, habitats and ecosystems.
For the fifth year running, one of the World Wildlife Day activities was co-organized with Jackson Wild™ and featured a film showcase based on the year's theme. Attracting nearly 350 entries, the competition saw a wide array of filmmakers with a passion for wildlife bring to the screen some gripping stories centred on biodiversity and the interaction between people and wildlife. Once again, these films will provide a strong tool to mobilize and inspire the public for the cause of conservation and to raise awareness of the threats weighing on our world's wild fauna and flora.
Another artistic highlight was the second international World Wildlife Day youth art contest organised with the support of the International Fund for Animal Welfare, and which called on school age and youth artists to illustrate the day's theme through their art.
Winners of both contests were announced during the high-level event at the UN Headquarters in New York.
The event in New York City was also graced by a moving musical interlude, courtesy of the UN Chamber Music Society, with a wildlife-themed performance.
Earlier that day, representatives of Colombia and Costa Rica spoke at the World Wildlife Day celebrations at the United Nations Palais des Nations in Geneva, Switzerland. They joined biodiversity experts from IUCN and the Ramsar Convention on Wetlands, the United Nations Special Rapporteur on Human Rights and the Environment, and a representative of the private sector from Swiss luxury group Richemont for an event co-organized by the CITES Secretariat and the Geneva Environment Network.
Beyond these two official events, States, organizations and civil society groups celebrated the day through their own events around the world. Photographic competitions in Accra, Ghana; a symposium in Bhopal, India; a forum on crocodile conservation in the Philippines; reforestation days in Nicaragua; giant billboards promoting World Wildlife Day across the United States on billboards; and the lighting of the Empire State Building in New York, all together honoured the day. All in all, people around the world passionate about wildlife and biodiversity joined in on the World Wildlife Day celebrations and took the time to show their appreciation for the value of wild fauna and flora for people, planet and prosperity.
Remarks by organizers:
Ivonne Higuero, CITES Secretary-General:
"As we face a biodiversity crisis of such staggering magnitude, we know that, now more than ever, it is imperative that we remind everyone of the immense value of wild fauna and flora for the planet. Human societies and economies rely on biodiversity in fundamental ways. 2020 is the year to reset humanity's relationship with nature and to start the transformative changes for both people and our planet. We believe this year's World Wildlife Day will contribute to raising worldwide awareness of just how essential wildlife is for, as well as their livelihoods."
Elizabeth Maruma Mrema, Acting Executive Secretary of CBD:
"We can still reverse the trend of biodiversity loss. This year, the world will come together to act for wildlife and bend the curve on biodiversity loss, as Parties to the Convention on Biological Diversity (CBD) are expected to adopt an ambitious and transformative post-2020 global biodiversity framework at the UN Biodiversity Conference in Kunming, China. As governments negotiate the post-2020 framework, increasing the sustainability of wildlife use and management is a priority. In doing so, we must take on the challenge of ending unsustainable exploitation of resources, including wildlife and their ecosystems, while preserving the livelihoods of the communities that depend on them."
Susan Gardner, Director for Ecosystems for UNEP:
"The evidence is clear – human activity is by far the greatest cause of habitat loss and results in loss of wildlife that require those habitats," said Susan Gardner, Director of UNEP's Ecosystems Division. "Sustainable conservation must be based on an appreciation of the interdependency of people and wildlife in order to reimagine a future where the livelihoods of farmers are secured while simultaneously reducing the risks to wild animals that share the land."
Midori Paxton, Head of Biodiversity for UNDP:
"Wildlife and biodiversity underpin the well-being, safety, and resilience of all societies. One million animal and plant species are at risk of extinction in the coming decades. Billions of families and communities who depend on wildlife and nature for food, water, and their livelihoods are also at risk, as are our economies. If we're to achieve the Sustainable Development Goals, we must reverse this trend now and put nature at the heart of development. Through World Wildlife Day we are helping raise awareness of the importance of investing in nature and scaling up solutions through a coaltion of public, private sector, and civil society partners."
Lisa Samford, Executive Director of Jackson Wild™:
"It is no longer sufficient to simply raise public awareness about biodiversity loss, media must ignite tangible action to protect and restore our planet and its diverse wildlife. We're extremely proud of the World Wildlife Day Film Showcase winners because these films go beyond amplifying reasons to care and inspiring awe for our fragile, but resilient planet. They empower the radical changes that will be required to save humanity from ourselves."
Building a green economy, brick by brick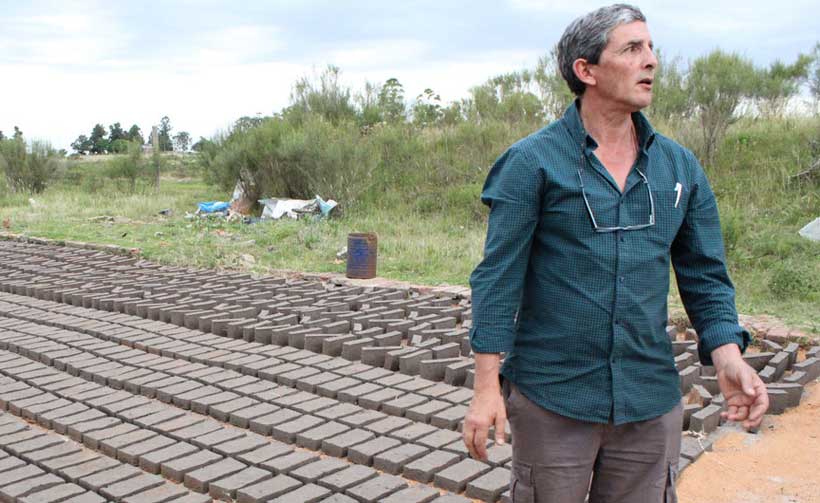 In Uruguay, thousands of families earn a precarious livelihood making bricks, using traditional methods that are often inefficient and harmful to the environment. A UN project, in collaboration with the Uruguayan government, aims to make the industry less polluting, whilst preserving jobs for the many artisans who depend on it.
Land, fire and water
When Eduardo Romero was 40 years old, he was fired from his job as a bricklayer. It was 1992, in the city of Durazno, Uruguay. With his few belongings on his shoulder, Eduardo headed for the north of the country and stopped only when he found work. It was in the city of Tranqueras, and his new source of income came from land, fire and water: Eduardo started making bricks.
Today, five jobs, two ventures, three children and 28 years later, Mr. Romero is still linked to this insecure industry, which is both an easy source of employment for those who need it most, but where people work without social security or insurance, and with their labour rights continuously violated. "It is a precarious sector," says Mr. Romero. "We are always on the edge of town, wearing dirty clothes."
Reliable statistics on the industry are hard to come by, but estimates suggest that there are some 14,000 families working in 3,500 production units across the country. The informal nature of the work makes for high turnover.
Changing traditions
On top of the pressure on individual workers, the industry has a negative impact on the environment; emissions are high and some brickmakers, lacking other sources of fuel, burn protected species of trees.
During the brickmaking season, which lasts from September to April, an artisanal producer can make an average of about 30,000 bricks per month; the entire sector in Uruguay yields enough bricks every year to build at least 1,500 new houses, plus hundreds of businesses, kilns, factories, and more.
Eduardo is one of a growing number of artisanal producers who are changing the way they make bricks and, in the process, helping the entire country enjoy a cleaner environment. But in a sector like this, changing traditions is difficult.
Turning mud and garbage into solid foundations
Making bricks the traditional way, is an art that requires several stages. First the elements are obtained to make the raw material: water, soil, clay, sand, and organic matter such as horse dung.
This material is mixed and put into moulds, then laid out to dry for three days. Then they are baked in an oven, with firewood serving as the main fuel, for between two and seven days, and allowed to cool. Four days later they are ready for sale.
At each stage of the process, there are abundant occupational hazards and environmental impacts.
'Far behind in technological terms'
In addition, this method is far more inefficient than modern, mechanized techniques: according to the government, factories can churn out bricks almost seven times faster than an artisanal producer.
"The artisanal brick industry is far behind in technological terms," says Pablo Montes, who works for the Uruguayan government, and is also national coordinator of PAGE Uruguay (Partnership for Action on the Green Economy), a project involving the UN and the Uruguayan Government.
He explains that there are significant obstacles to artisans moving to newer techniques: it has fewer job opportunities; it also requires certification that most artisans don't have, whether for the expense, or because many have not finished primary school and can barely read or write.
That's why PAGE is looking to support the artisanal industry, helping workers to enjoy greater rights and higher incomes, and cutting pollution during the production process.
PAGE staff talked to brickmakers from all over the country, looking for improvements at every stage of the production process, and brought in consultants from other countries – such as Colombia, which has already undergone its own transformation – to give workshops on how to make better bricks.
By doing so, PAGE is helping to move Uruguay closer to the twin goals of a greener and more prosperous economy. The project is still in progress, and is developing even better methods and training more brickmakers.
Artisanal, safer, greener
"Transforming the industry will allow these ventures to be successful," says Mr. Romero. Still, he has no illusions that such a change will be easy to achieve.
"In this profession, there are men and women who have made an honest living for decades or for their whole lives," he explains. Artisanal brickmaking is a way of life, a tradition. Countless homes and businesses in every part of Uruguay have been built with bricks made by the hands of anonymous laborers. They have invested their lives in the profession, and they are proud of what they have created.
"That is what we are trying to defend," says Mr. Romero. Even as he changes his own way of working, with guidance from PAGE, he realizes that not everyone will be so quick to adapt. Some may be sceptical of outsiders who come to teach them a skill they've practiced for many years.
Pablo Montes of PAGE is optimistic that brickmakers will be won over by the benefits that the new ways of working offer them. "We want to keep the industry artisanal, while making it safer and greener," he says. "We can have both."
The status of climate risk management in Latin American and Caribbean banks
A survey among 78 financial institutions in Latin America and the Caribbean holding 54% of the total assets managed by the banking sector in the region, revealed that 38% of banks incorporate guidelines on climate change in their strategy and 24% have a policy on climate risk evaluation and disclosure.
The study entitled "How the Banks of Latin America and the Caribbean incorporate climate change in their risk management," presented today during an online event, was prepared by the UN Environment Programme Finance Initiative (UNEP FI) and CAF – Development Bank of Latin America, with the collaboration of the Latin American Federation of Banks (FELABAN).
69% of the participant banks identified forestry and agriculture as the sector most exposed to climate risks, followed by the energy generation sector at 44%. 80% of the institutions recognized that the main physical risk to be incorporated in their risk evaluation and management was 'flooding,' followed by 'drought' (mentioned by 41% of the banks).
Banks in the region have an opportunity to improve the assessment of climate risks in their plans and strategies, with the aim of increasing their resilience and be better prepared to support the transition to low carbon economies.
According to the report, 41% of the institutions that took part in the survey recognized they do not have mechanisms to identify, analyze and manage climate risks.
The authors concluded that climate risks remain unmanaged mainly due to a lack of knowledge regarding the financial impact of climate change, and because of the absence of regulatory demands.
Banks in the region still tend to perceive climate risks from the perspective of how companies impact the environment, and not how exposed these companies are to climate threats. Considering the latter is key for financial institutions in the face of the expected increase in disasters and other impacts of extreme weather, the report notes.
According to the Intergovernmental Panel on Climate Change, given current concentrations and on-going emissions of greenhouse gases, it is likely that by the end of this century the rise in global temperature will exceed 1.5°C above preindustrial levels. This will come with higher sea levels and more frequent and intense climate disasters.
"During the last decade, banks in Latin America and the Caribbean have made significant progress in integrating sustainability criteria in their different areas of work. The study that we present today will also contribute to the timely management of climate risks in their financing portfolios," said Julián Suárez, Vice President of Sustainable Development at CAF.
"Climate risk assessment is key to the goal of aligning the banking industry with a sustainable and equitable global economy in the 21st century, which becomes even more relevant today as we need to build back better after the COVID-19 pandemic," said Eric Usher, Head of UNEP FI.
The authors call to follow the recommendations of the Task Force on Climate-related Financial Disclosures (TCFD), and to replicate initiatives like the UNEP FI pilot project with 16 of the world's leading banks to develop analytical tools and indicators that strengthen the assessment and disclosure of climate risks.
The survey revealed that 53% of the banks utilized the Sustainability Report as a mechanism to disclose risks linked to climate change, while only 16% reported through regulatory financial forms as advocated by the TCFD recommendations.
Due to the lack of knowledge regarding climate-related risks definitions, the authors also recommend the banking sector of Latin America and the Caribbean to prepare a common taxonomy on these issues.
Five things you should know about disposable masks and plastic pollution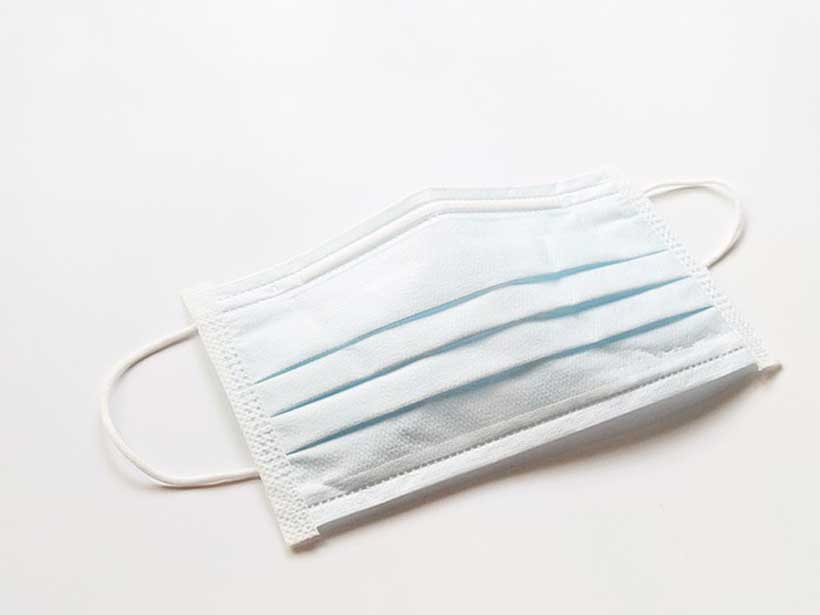 The fight against plastic pollution is being hit by the COVID-19 pandemic, as the use of disposable masks, gloves and other protective equipment soars, but UN agencies and partners insist that, if effective measures are put into place, the amount of plastics discarded every year can be significantly cut, or even eliminated.
1) Pollution driven by huge increase in mask sales
The promotion of mask wearing as a way to slow the spread of COVID-19 has led to an extraordinary increase in the production of disposable masks: the UN trade body, UNCTAD, estimates that global sales will total some $166 billion this year, up from around $800 million in 2019.
Recent media reports, showing videos and photos of divers picking up masks and gloves, littering the waters around the French Riviera, were a wake-up call for many, refocusing minds on the plastic pollution issue, and a reminder that politicians, leaders and individuals need to address the problem of plastic pollution.
2) A toxic problem
If historical data is a reliable indicator, it can be expected that around 75 per cent of the used masks, as well as other pandemic-related waste, will end up in landfills, or floating in the seas. Aside from the environmental damage, the financial cost, in areas such as tourism and fisheries, is estimated by the UN Environment Programme (UNEP) at around $40 billion.
The UN Environment Programme (UNEP) has warned that, if the large increase in medical waste, much of it made from environmentally harmful single-use plastics, is not managed soundly, uncontrolled dumping could result.
The potential consequences, says UNEP, which has produced a series of factsheets on the subject, include public health risks from infected used masks, and the open burning or uncontrolled incineration of masks, leading to the release of toxins in the environment, and to secondary transmission of diseases to humans.
Because of fears of these potential secondary impacts on health and the environment, UNEP is urging governments to treat the management of waste, including medical and hazardous waste, as an essential public service. The agency argues that the safe handling, and final disposal of this waste is a vital element in an effective emergency response.
"Plastic pollution was already one of the greatest threats to our planet before the coronavirus outbreak," says Pamela Coke-Hamilton, UNCTAD's director of international trade. "The sudden boom in the daily use of certain products to keep people safe and stop the disease is making things much worse."
3) Existing solutions could cut plastics by 80 per cent
However, this state of affairs can be changed for the better, as shown by a recent, wide-ranging, report on plastic waste published by The Pew Charitable Trusts, and sustainability thinktank Systemiq.
The study, "Breaking the Plastic Wave: A Comprehensive Assessment of Pathways Towards Stopping Ocean Plastic Pollution", which was endorsed by Inger Andersen, head of the UN environment agency UNEP, forecasts that, if no action is taken, the amount of plastics dumped into the ocean will triple by 2040, from 11 to 29 million tonnes per year.
But around 80 per cent of plastic pollution could be eliminated over this same period, simply by replacing inadequate regulation, changing business models and introducing incentives leading to the reduced production of plastics. Other recommended measures include designing products and packaging that can be more easily recycled, and expanding waste collection, particularly in lower income countries.
4) Global cooperation is essential
In its July analysis of plastics, sustainability and development, UNCTAD came to the conclusion that global trade policies also have an important role to play in reducing pollution.
Many countries have introduced regulations that mention plastics over the last decade, an indicator of growing concern surrounding the issue, but, the UNCTAD analysis points out, for trade policies to be truly effective, coordinated, global rules are needed.
"The way countries have been using trade policy to fight plastic pollution has mostly been uncoordinated, which limits the effectiveness of their efforts, says Ms. Coke-Hamilton. "There are limits to what any country can achieve on its own."
5) Promote planet and job-friendly alternatives
Whilst implementing these measures would make a huge dent in plastic pollution between now and 2040, the Pew/ Systemiq report acknowledges that, even in its best-case scenario, five million metric tons of plastics would still be leaking into the ocean every year.
A dramatic increase in innovation and investment, leading to technological advances, the report's study's authors conclude, would be necessary to deal comprehensively with the problem.
Furthermore, UNCTAD is urging governments to promote non-toxic, biodegradable or easily recyclable alternatives, such as natural fibres, rice husk, and natural rubber. These products would be more environmentally-friendly and, as developing countries are key suppliers of many plastic substitutes, could provide the added benefit of providing new jobs. Bangladesh, for example, is the world's leading supplier of jute exports, whilst, between them, Thailand and Côte d'Ivoire account for the bulk of natural rubber exports.
"There's no single solution to ocean plastic pollution, but through rapid and concerted action we can break the plastic wave," said Tom Dillon, Pew's vice president for environment. As the organization's report shows, "we can invest in a future of reduced waste, better health outcomes, greater job creation, and a cleaner and more resilient environment for both people and nature".