Myanmar doing too little to ensure displaced Rohingya return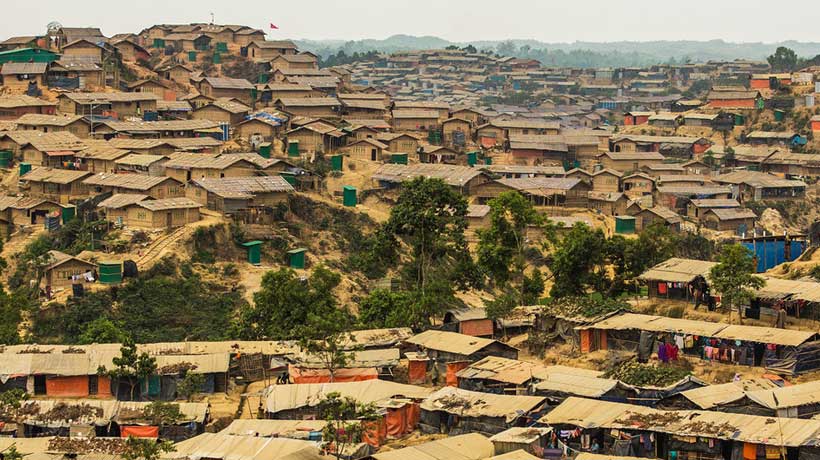 UN agencies together with the Bangladesh authorities have appealed for $877 million to support hundreds of thousands of Rohingya refugees from Myanmar, where conditions are still not conducive for their safe return, UN refugee agency chief Filippo Grandi said on Tuesday.
Speaking on the sidelines of the 2020 Joint Response Plan (JRP) launch for 855,000 ethnic Rohingya, and the more than 444,000 vulnerable Bangladeshis in host communities, Mr. Grandi urged Myanmar to take quicker action to help the displaced to return home.
"The solution continues to be in Myanmar", said the High Commissioner for Refugees (UNHCR). "The problem is that things that need to be done there, to create conditions for refugees to return from Bangladesh into Myanmar, are too slow or not happening yet."
In August 2017, a military operation in Myanmar's Rakhine state in response to separatist violence prompted hundreds of thousands of ethnic Rohingya to flee.
At the time, then High Commissioner for Human Rights, Zeid Ra'ad Al Hussein, likened the episode to a "textbook example of ethnic cleansing".
Reporting to the Human Rights Council, he also cited reports of Myanmar authorities laying landmines along the border with Bangladesh and requiring returnees to provide "proof of nationality" – an impossibility, given that successive Myanmar governments have, since 1962, progressively stripped the Rohingya population of their political and civil rights, including citizenship rights.
Longstanding discrimination
At the current Human Rights Council session in Geneva, Zeid's successor, Michelle Bachelet, noted that for over half a century, the policies of Myanmar had discriminated against religious and ethnic minorities.
Addressing Member States last week, she also said that the Government of Myanmar now had an historic opportunity to counteract systematic violations "by bringing its people together, as one".
Listing the specific requirements of returning Rohingya refugees, Mr Grandi explained that they needed "freedom of movement, return of internally displaced people that are in camps in Rakhine state, respect of housing, land, property".
Rohingya want 'clarity'
They also needed "clarity on the pathway to citizenship that various commissions have indicated as being the fundamental step that needs to be taken", the High Commissioner for Refugees insisted, in reference to recommendations by UN-appointed panels of experts.
Standing alongside the head of the UN migration agency (IOM) António Vitorino, Mr Grandi added: "There needs to be clarity in the minds of the refugees of what that means, in order for them not to be discriminated and to get eventually full integration in their own country, in their own society."
In the months and years that followed the exodus from Rakhine state, Bangladesh has continued to host Rohingya refugees in a series of refugee camps in the south-east of the country, in an area known as Cox's Bazar, along with host communities.
Highlighting the need for continued international assistance for Bangladesh, Shahriar Alam from the Bangladesh Ministry of Foreign Affairs noted that in the first 17 days alone after the exodus began, almost half a million Rohingya crossed into Bangladesh.
"We expect the UN Member countries to do more and work with me and do everything possible to put pressure on Myanmar to take their citizenship back…repatriation that is safe, voluntary and dignified," he said.
Appeal provides for host communities too
According to UNHCR, IOM and the Bangladesh authorities, the 2020 appeal places stronger emphasis on supporting host communities that have taken in Rohingya refugees and fostering their well-being.
They need help with public service infrastructure – in particular, to reduce the impact of seasonal monsoon flooding – and access to sustainable livelihoods, along with initiatives to rehabilitate the environment linked to sustainable energy initiatives.
All Rohingya refugee households now use Liquefied Petroleum Gas (LPG) for cooking, which has led to a staggering 80 per cent drop in demand for firewood, the UN agencies said in a statement.
Some 30,000 local Bangladeshi families are also included in the initiative.
The introduction of LPG, together with reforestation measures, has resulted in a remarkable "re-greening" of the areas in Cox's Bazar District where the Rohingya refugees are living, the appeal organisers maintained.
The appeal's other objectives include strengthening protection for refugee women, men, girls and boys; delivering life-saving assistance to those in need and working towards sustainable solutions in Myanmar in line with the internationally agreed Sustainable Development Goals agenda.
Latest UN data shows that the 2019 Joint Response Plan was just over 70 per cent funded, meaning that donors provided $650 million against the $921 million requested.
World must not accept slavery in 21st century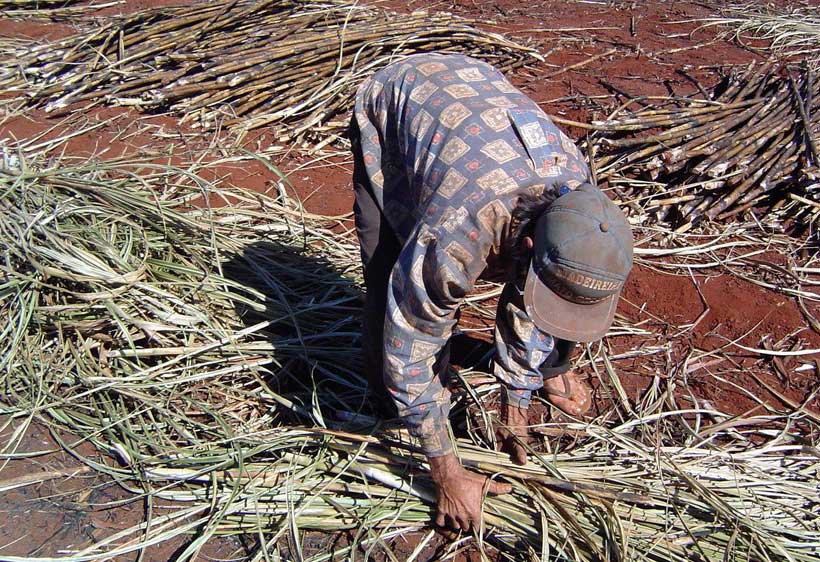 Commemorating the International Day for the Abolition of Slavery, the United Nations Secretary-General highlighted the impact of the contemporary forms of slavery, underscoring that such abhorrent practices have no space in the twenty-first century.
In a message, Secretary-General António Guterres said that global protests this year against systemic racism brought renewed attention to a "legacy of injustices all over the world whose roots lie in the dark history of colonialism and slavery."
"But slavery is not simply a matter of history."
Globally, more than 40 million people are still victims of contemporary slavery, including about 25 million in forced labour and about 15 million in forced marriage, according to UN estimates. One in four victims are children, and women and girls account for 71 per cent of the victims.
Inequality 'further reinforces' discrimination
"Poor and marginalized groups, in particular racial and ethnic minorities, indigenous peoples and migrants, are disproportionally affected by contemporary forms of slavery," Mr. Guterres said.
"Gender inequality further reinforces patterns of discrimination," he added.
Slavery manifests itself through descent-based servitude, forced labour, child labour, domestic servitude, forced marriage, debt bondage, trafficking in persons for the purpose of exploitation, including sexual exploitation, and the forced recruitment of children in armed conflict.
'Flagrant violations' of human rights
The UN chief urged all sections of the society to strengthen their collective efforts to end the abhorrent practices.
"I call for support to identify, protect and empower victims and survivors, including by contributing to the UN Voluntary Trust Fund on Contemporary Forms of Slavery," he added.
In the message, the Secretary-General also recalled the Durban Declaration and Programme of Action, a comprehensive, action-oriented document that proposes concrete measures to combat racism, racial discrimination, xenophobia and related intolerance. It also acknowledges that slavery and the slave trade are crimes against humanity, and should have always been so.
"This milestone document defines slavery and slavery-like practices as flagrant violations of human rights … we cannot accept these violations in the twenty-first century," Mr. Guterres stressed.
The International Day
The International Day for the Abolition of Slavery, commemorated each year on 2 December, marks the date of the adoption of the UN Convention for the Suppression of the Traffic in Persons and of the Exploitation of the Prostitution of Others. The Convention entered into force in 1951.
COVID-19 worsening gender-based violence, trafficking risk, for women and girls
With the COVID-19 pandemic heightening the dangers of gender-based violence and human trafficking, action on these two fronts is needed now more than ever, the head of the UN Office on Drugs and Crime (UNODC) said on Monday.
UNODC Executive Director Ghada Waly was speaking during a virtual event to strengthen global commitment at a time when women and girls are locked down and locked in, rendering them further exposed to violence and harassment, or at greater risk of being trafficked.
"In every part of the world, we are seeing that COVID has worsened the plight of at-risk women and girls, while also hindering criminal justice responses and reducing support to victims," she said.
A 'shadow pandemic' surfaces
Women and girls were already being exposed to different forms of violence before the pandemic.
Most female homicide victims are killed by their intimate partners or other family members, according to UNODC, while women and girls make up more than 60 per cent of all victims of human trafficking.
However, lockdowns, stay-at-home orders and other measures implemented during the COVID-19 pandemic have led to what the UN has called a "shadow pandemic" of rising gender-based violence.
Women's economic inequality also increases their vulnerability to trafficking and sexual violence, according to UN Women, which supports countries in their efforts to achieve gender equality.
'Business is booming'
Phumzile Mlambo-Ngcuka, the UN Women Executive Director, reported that most female survivors, or nearly 80 per cent, are trafficked for sexual exploitation.
"There are socioeconomic consequences when these crimes happen, but in times of pandemic, the socioeconomic impact is even deeper," she said.
"Forty-seven million more women and girls will be pushed to extreme poverty because of COVID-19, but business is booming for traffickers."
Meanwhile, as already scant resources allocated for prevention, rescue and rehabilitation wear thin, women's health is being put on the line, said Nobel laureate Nadia Murad, UNODC Goodwill Ambassador and a survivor of ISIL terrors in Iraq.
"It is now difficult for many women to access psychological support, healthcare and safe shelter. They live in a constant state of vulnerability. For communities affected by conflict and displacement, these effects are often compounded," she told the gathering.
Answering the call
In April, UN Secretary-General António Guterres appealed for a worldwide domestic violence "ceasefire", urging governments to put women's safety first as they respond to the crisis.
So far, nearly 150 countries have answered the Secretary-General's call, pledging to make prevention and redress of gender-based violence a key part of their pandemic response.
UNODC, alongside UN Women and other partners, are also backing the appeal.
They are working together to promote action in four key areas: funding essential services, prevention, improving police and justice action, and collecting data.
Recommendations for recovery
Ms. Wady, the UNODC chief, emphasized the need to recover better after the pandemic. "Girls need to be able to go back to school and have equal opportunities. Women need decent jobs and social protection," she said.
Her colleague, Ms. Mlambo-Ngcuka at UN Women, pointed to the Secretary-General's report on trafficking, which outlines additional recommendations.
They include providing women with universal access to social protection as well as income protection, and designating programmes for trafficking survivors as essential services.
The report further calls for long-term investment, including to address "toxic masculinity", and to engage men and boys in programmes aimed at shifting norms and attitudes surrounding violence against women.
Global Experts To Convene Online To Discuss Values In A Post-Covid World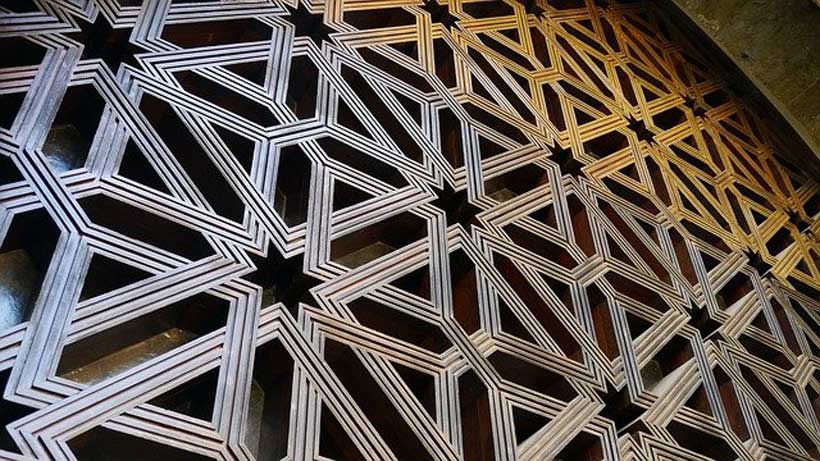 Leading Islamic scholars and experts from around the world, representing government and civil society will convene online to attend the seventh assembly of the Forum for Promoting Peace in Muslim Societies being held between the dates of December 7-9.
The Forum for Promoting Peace in Muslim Societies is led by Shaykh Abdullah bin Bayyah, President of the Higher Academic Council at the new Mohammed bin Zayed University for Humanities in Abu Dhabi, under the patronage of His Highness Sheikh Abdullah bin Zayed Al Nahyan, UAE Minister for Foreign Affairs and International Cooperation.
The Forum draws upon religious leadership and expertise to enter into productive conversations with academics, politicians, economists, and scientists about futures that are more peaceful, more secure, and more inter-connected for all humankind.
The title of this years Forum is "Human Values After Corona: Reviving Virtue in Times of Crisis." It will examine how cooperation between nations, their people, and followers of the world religions can promote global peace and the welfare of all. The conference will emphasize the commonality or shared nature of humankind's destiny at this crucial time. The conference will be unparalleled in its breadth this year hosting the most diverse panel of speakers spanning cultural, academic, governmental, and civic society fields in open conversation and with a shared commitment to positively influence the crisis' present unfolding and alleviation.
The Forum will also discuss the healthcare dimensions of this pandemic and its effects upon mental health, especially given that the preservation of the human intellect is one of the overarching concerns of Islamic sacred law. Moreover, the guests will discuss how humanity may join hands across cultures and religions to create a new world that is human-centric and which prioritizes humanity's wellbeing over other interests. Participants will also discuss the present economic crisis and the ethics of solidarity, as well as prospects for how the New Alliance of Virtue – signed by representatives of the world's religions in Abu Dhabi last year – may be utilized in the process of our world's upcoming 'rebirth'.
Notable attendees will include: the Archbishop of Canterbury Justin Welby, Ambassador Sam Brownback, US Ambassador for International Religious Freedom, Rabbi Ephraim Mirvis Chief Rabbi of the UK, Professor Azza Karam,, Mr. Robert Wexler, Shaykh Mustafa Ceric, HE Noor-Ul-Haq Qadri, From Michael Sandel, Prof Sir Michael Marmot, Dr William Vendley, and Professor Melissa Rogers, Rehman Chishti MP, and Shaykh Hamza Yusuf of Zaytuna College.