Myanmar doing too little to ensure displaced Rohingya return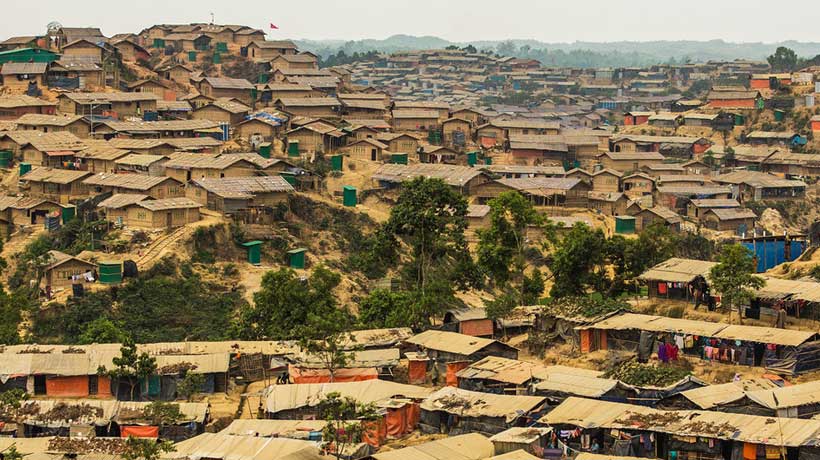 UN agencies together with the Bangladesh authorities have appealed for $877 million to support hundreds of thousands of Rohingya refugees from Myanmar, where conditions are still not conducive for their safe return, UN refugee agency chief Filippo Grandi said on Tuesday.
Speaking on the sidelines of the 2020 Joint Response Plan (JRP) launch for 855,000 ethnic Rohingya, and the more than 444,000 vulnerable Bangladeshis in host communities, Mr. Grandi urged Myanmar to take quicker action to help the displaced to return home.
"The solution continues to be in Myanmar", said the High Commissioner for Refugees (UNHCR). "The problem is that things that need to be done there, to create conditions for refugees to return from Bangladesh into Myanmar, are too slow or not happening yet."
In August 2017, a military operation in Myanmar's Rakhine state in response to separatist violence prompted hundreds of thousands of ethnic Rohingya to flee.
At the time, then High Commissioner for Human Rights, Zeid Ra'ad Al Hussein, likened the episode to a "textbook example of ethnic cleansing".
Reporting to the Human Rights Council, he also cited reports of Myanmar authorities laying landmines along the border with Bangladesh and requiring returnees to provide "proof of nationality" – an impossibility, given that successive Myanmar governments have, since 1962, progressively stripped the Rohingya population of their political and civil rights, including citizenship rights.
Longstanding discrimination
At the current Human Rights Council session in Geneva, Zeid's successor, Michelle Bachelet, noted that for over half a century, the policies of Myanmar had discriminated against religious and ethnic minorities.
Addressing Member States last week, she also said that the Government of Myanmar now had an historic opportunity to counteract systematic violations "by bringing its people together, as one".
Listing the specific requirements of returning Rohingya refugees, Mr Grandi explained that they needed "freedom of movement, return of internally displaced people that are in camps in Rakhine state, respect of housing, land, property".
Rohingya want 'clarity'
They also needed "clarity on the pathway to citizenship that various commissions have indicated as being the fundamental step that needs to be taken", the High Commissioner for Refugees insisted, in reference to recommendations by UN-appointed panels of experts.
Standing alongside the head of the UN migration agency (IOM) António Vitorino, Mr Grandi added: "There needs to be clarity in the minds of the refugees of what that means, in order for them not to be discriminated and to get eventually full integration in their own country, in their own society."
In the months and years that followed the exodus from Rakhine state, Bangladesh has continued to host Rohingya refugees in a series of refugee camps in the south-east of the country, in an area known as Cox's Bazar, along with host communities.
Highlighting the need for continued international assistance for Bangladesh, Shahriar Alam from the Bangladesh Ministry of Foreign Affairs noted that in the first 17 days alone after the exodus began, almost half a million Rohingya crossed into Bangladesh.
"We expect the UN Member countries to do more and work with me and do everything possible to put pressure on Myanmar to take their citizenship back…repatriation that is safe, voluntary and dignified," he said.
Appeal provides for host communities too
According to UNHCR, IOM and the Bangladesh authorities, the 2020 appeal places stronger emphasis on supporting host communities that have taken in Rohingya refugees and fostering their well-being.
They need help with public service infrastructure – in particular, to reduce the impact of seasonal monsoon flooding – and access to sustainable livelihoods, along with initiatives to rehabilitate the environment linked to sustainable energy initiatives.
All Rohingya refugee households now use Liquefied Petroleum Gas (LPG) for cooking, which has led to a staggering 80 per cent drop in demand for firewood, the UN agencies said in a statement.
Some 30,000 local Bangladeshi families are also included in the initiative.
The introduction of LPG, together with reforestation measures, has resulted in a remarkable "re-greening" of the areas in Cox's Bazar District where the Rohingya refugees are living, the appeal organisers maintained.
The appeal's other objectives include strengthening protection for refugee women, men, girls and boys; delivering life-saving assistance to those in need and working towards sustainable solutions in Myanmar in line with the internationally agreed Sustainable Development Goals agenda.
Latest UN data shows that the 2019 Joint Response Plan was just over 70 per cent funded, meaning that donors provided $650 million against the $921 million requested.
2021 Geneva Summit for Human Rights and Democracy
Each year, the Geneva Summit for Human Rights and Democracy assembles hundreds of courageous dissidents and human rights activists, diplomats, journalists and student leaders to shine a spotlight on urgent human rights issues.
The Geneva Summit is sponsored by 25 human rights NGOs from around the world. The Geneva Summit has been featured in media around the globe, including CNN, Agence France Presse, AP, The Australian, Radio Free Europe and ANSA.
This year, the 13th Geneva Summit for Human Rights and Democracy was held on June 7 and 8. The event was free to all the people who made online registration. This year the summit hosted different voices from different parts of the world.
In this year's summit, the leading Turkish journalist Can Dündar who was arrested, jailed and forced into exile for his reporting on Erdogan's government was one of the speakers addressing Human Rights and Democracy on the Fragility of Freedom and Democracy panel.
For the full text of the Fragility of Freedom and Democracy panel, click here.
The list of the other speakers is as follows:
Waad Al-Kateab, Syrian refugee and award-winning documentary filmmaker on the conflict in Syria
Rayhan Asat, Uyghur activist, sister of Ekpar Asat who was abducted by Chinese authorities
Nathan Law, Former member of Hong Kong Legislative Council who fled arrest & sudden leader of 2014 Umbrella Movement
András Simonyi, Academic & former Hungarian Ambassador to the U.S.
Prof. Irwin Cotler, Chair of Raoul Wallenberg Centre for Human Rights, former Minister of Justice & Attorney General of Canada.
Gulalai Ismail, Pakistani women's rights activist, former political prisoner who escaped the country
Tania Bruguera, Cuban political performance artist repeatedly arrested for her work
Sviatlana Tsikhanouskaya, Belarusian opposition presidential candidate forced to flee after rigged elections
Jihyun Park, Escapee and survivor of a North Korean forced labor camp
Daria Navalnaya, Daughter of poisoned and jailed Russian opposition leader Alexei Navalny
Kylie Moore-Gilbert, Australian-British academic just freed after two years in Iranian prison as a victim of hostage diplomacy
Evan Mawarire, Zimbabwean protest leader, arrested six times and tortured for his human rights work
Yang Jianli, Chinese dissident, former political prisoner, survivor of Tiananmen Square and President of Initiatives for China
Vladimir Kara-Murza, Leading dissident against Putin regime, Chairman of Boris Nemtsov Foundation, survivor of two poisoning attempts
For links to other speakers' quotes, videos, livestream, and more, click here.
We can't wait 267 years to achieve equal economic participation for men and women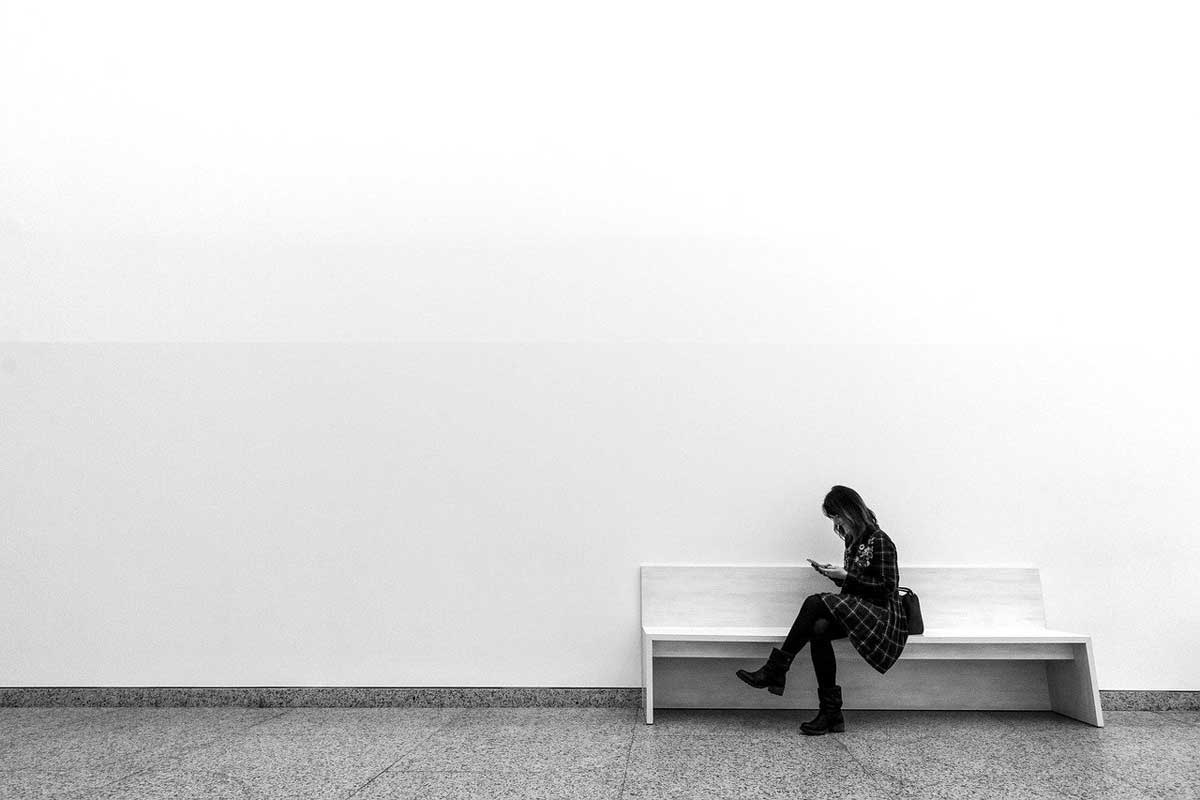 Since the beginning of the COVID-19 pandemic, the world has seen numerous industries stumble as the crisis has hit many sectors' productivity and employment rates. And in this scenario, women have been the hardest hit. According to the International Labour Organization, 5% of all employed women lost their jobs, compared with 3.9% of working men. The crisis has exacerbated the existing gender inequality in the labour market, widening gaps even further across several sectors
A report from the World Economic Forum (WEF), released in March 2021, shows that at the current rate of progress it will take around 267 years to close the gender gap in economic participation and opportunity. It's a striking number that is the result of two conflicting trends. First, even though at a slow pace, the proportion of skilled women professionals is increasing. On the other hand, there is still an overall income disparity and women in leadership positions are a minority – women represent only 27% of all managerial positions, according to the same report from the WEF.
Advocating for economic equality means also advocating for a more sustainable and greener economy, and the post-COVID recovery is an opportunity to build back greener and more inclusive societies and economies. Sustainability cannot exist when inequality runs rampant. According to ILO, women have the tools and networks to create tangible sustainable solutions and influence how we produce, consume and market sustainable products.
Supporting the European Union Green Deal can be the driver for the global transition to a green economy, and this will only be possible if women are also among the protagonists of such transformation. Ensuring that women have equal access to skills development programmes for green jobs can be the pathway for a more inclusive and sustainable future. Women are globally poorly represented in crucial sectors to the greening of the economy, such as construction (9% of female participation), engineering (12%), and manufacturing (24%). The lack of targeted training and supportive policies may exacerbate already existing gender inequalities when progressing towards the green economy.
Women are important actors to achieve the Sustainable Development Goals (SDGs), and promoting women's access to high-quality green skills training programmes in high-demand sectors leads to a better future for all.
Thandiwe Banda, a beneficiary of one of UNIDO's programmes in Zambia, graduated from the course in heavy equipment repair and set the example on how women can successfully partake in male-dominated fields. "Some of my colleagues would think that because I am a female, I wouldn't deliver according to my supervisors' expectations. But, when I was told that I was the first female to ever work in the mechanical department, I became more confident and aware that if I worked very hard I would open more doors for other females," says Banda.
Engaging in the discussion on how we can make Thandiwe Banda's professional journey a reality for other females is an important step towards boosting progress in equal economic participation and potentially establishing a more encouraging timeline for such.
To participate and contribute to the cause, join UNIDO's Lab Debate at the 14th edition of the European Development Days (EDD21), which will take place virtually on 15 June 2021 at 16:20 (CEST). The session will explore the effects of private-public partnerships in engaging champions in Technical and Vocational Education and Training (TVET), who represent and advocate for stronger female participation in male-dominated sectors. Our panel of experts will explore the question: can the TVET system be the change-maker in providing industrial skills equally for a more sustainable future?
The pandemic has become a big challenge for the indigenous peoples of the North – Ambassador of Finland to Russia
The coronavirus pandemic has become a big challenge for the indigenous peoples of the North, including due to the forced closure of national borders, said Finnish Ambassador to Russia Antti Helanterä.
"The pandemic, of course, is a challenge for all of us, but for the North … given that in our north and for its inhabitants, the state borders have hardly had any meaning over the past few decades. But all countries were forced to close their borders because of the pandemic, and peoples far from the capitals do not have an open border in the North. It means, the situation in the North has changed, "the ambassador said at the Russian business forum in St.Petersburg.
He also noted the importance of cross-border cooperation of the Arctic states and expressed hope for interesting projects within the framework of Russia's chairmanship in the Arctic Council.
As Andrey Grachev, Vice President of Norilsk Nickel, noted in his speech, in 2020, in the year of the coronavirus pandemic, together with the communities of the indigenous peoples of the north, the company developed and launched a five-year program to support this population group, which includes measures to improve the quality life in settlements and the development of crafts of communities of small peoples.
"We conduct a constant dialogue and do our best to preserve the culture, way of life, traditions in Taimyr. We have pursued this policy before. We have concluded an agreement with the Association of Indigenous Small Peoples of the North of Russia. Negotiated with 36 largest communities in Taimyr. Their proposals became the basis for us – our program. Its budget is 2 billion rubles ", – said Grachev.
Earlier it was reported that representatives of the indigenous peoples of the extreme north of Taimyr signed a cooperation agreement with the world's largest producer of palladium and nickel – Norilsk Nickel.
Dozens of members of the communities of the Nenets, Nganasans, Dolgans and Enets will receive financial support for the construction of schools, kindergartens and other necessary needs.
The indigenous peoples' organizations that signed an agreement with Norilsk Nickel unite more than 90% of the indigenous population of the northern regions of Russia.
Indigenous peoples and Norilsk Nickel have developed a joint action plan worth 2 billion Russian rubles ($ 25.9 million). The support plan includes support for traditional activities, protection of habitats, and financing of housing, medical, infrastructure, tourism, social and cultural projects.
The new program is the result of an ethnological expedition that took place in the summer of 2020 in Taimyr.
The expedition members conducted over 100 interviews and surveys of representatives of indigenous peoples. Based on their proposals, priority tasks were identified, including the creation of seasonal jobs in areas such as tourism, reindeer husbandry, fishing and hunting. In particular, it is already planned to build workshops for the processing of reindeer and fish, purchase refrigeration units, build an ethnic complex with workshops for the production of fur products, subsidize helicopter transportation, targeted training in specialties in demand in the company, the publication of textbooks in native languages ​​and many other complex solutions.