Is it safe to travel to Iran as a solo female traveler?
Before I started reading more into Iran, all I heard about this country were stories about its politics. In the media, Iran seemed like a place where no one would ever want to visit. Can you imagine solo female travel in Iran?
After my trip to Iran, I can tell you now that Iran has the most hospitable people and great architecture. Traveling to Iran as a solo female traveler has been safe, rewarding and fun.
Iran is safe, accessible and totally easy to navigate as a solo female traveler. Sure, you might experience some inconveniences, but for every annoying man you get 3 nice ones, just like anywhere else. Iran is a destination you must see for yourself to see what I mean.
While organized tours are still dominating Iran's tourism, it's not uncommon to find another person traveling solo. Backpackers and hostels can be found anywhere on a tourist route from Tehran to Shiraz and Yazd.
Plus, if you can't find a hostel, a cheap guesthouse is also an option. No matter which way you travel in Iran, you can always find an affordable place to stay for less than $30 a night for a double room.
Iran in Western media
Traveling to Iran or anywhere in the Middle East independently, especially as a woman, isn't perceived well these days. Some time ago an article about a woman cycling through the Middle East alone went viral. People were wondering whether it's safe for a woman to cycle alone across the Middle East? The comments weren't pleasant:
'It's foolish and she was very lucky not to get herself raped or killed or both. I hope this article won't encourage other solo female travelers to visit these countries alone' – 400 upvotes
'Not impressed. Putting oneself in harm's way, which then puts potential rescuers in harm's way makes little sense.' – 170 upvotes
But how can we talk about media coverage of safety in Iran when BBC, that published the article, doesn't even bother to check the facts. The article states: 'In Iran, I was given more freedom. Yet foreigners are not permitted to stay with locals without permission, and several of my hosts endured an intense grilling by police.' None of the above is true.
Staying with locals is only forbidden for British, Canadian and American citizens. Anyone else can stay with locals wherever whenever and no police will come and check on you.
U.S. government currently warns against travel to Iran for obvious reasons, these two countries don't get along. It says that U.S. citizens may be subject to harassment or arrest while traveling in the country.
Again, I'd say that this statement is very exaggerated. Especially after Argo – the film exaggerating the seizure of the American Embassy in Tehran won the Academy Award for Best Picture.
My Advice is: don't believe what you hear on the news. Explore the place, talk to locals and come to your own conclusions. Come to Iran with an open mind and I guarantee you'll make many great friends in Iran.
Is it safe to travel to Iran in 2020?
Many travelers, including myself, describe it as one of the 'safest countries I've ever been to'. You'll be much more likely to get mugged in Europe than in Iran.
Violent crimes against foreigners are extremely rare and, indeed, if you do your best to fit in with local customs (read more on the dress code and how local women fight it), you are unlikely to be treated with anything.
In fact, I'll be returning to Iran in 2020 to explore even more of its natural beauty.
My experience of traveling solo in Iran
I traveled to Iran solo and later teamed up with another girl whom I met at the hostel. I traveled around the country, in the same way, I would anywhere else in the world.
Wandering around in the evening, taking the metro, using local taxis and buses, going to markets etc.
I met many women whose lives didn't seem very different from the women I know at home. At the birthday party, it was actually men who had to clean after, not women.
Young girls told me they date the same way people date in the Western world, they just don't announce it anywhere and keep it to themselves.
I only felt uncomfortable twice in Iran – once in Esfahan (Isfahan) and once in Kashan. In Esfahan a man in a car started driving next to me and my friend in the evening. Every time we moved, he moved. It scared my friend and me for a bit, but the moment we approached another traveler the car left.
Another unpleasant situation I encountered was while walking around the narrow streets of Kashan. I was filming with my DJI gimbal with my iPhone attached to it when I fell someone approaching me on a scooter.
To me, being uncomfortable once or twice doesn't mean that the place is dangerous. I never once felt physically threatened, unsafe, or at risk, even when I was wandering the streets of Iran.
I felt safer in Iran than if I was walking around in NYC. Even the tap water was safe in Iran!
People believe that Iran is full of moral police watching your every step, ready to arrest Westerners at the slightest provocation. In my experience, this couldn't be further from the truth.
While cases or reporting and arrests occur, it's not as common as it's being portrayed outside of the country.
Everyone I met was extremely helpful and treated me like I was an expensive piece of jewelry. Escorting from one place to the other, while feeling responsible for me. And that's the people I met on the street for 5 minutes! So unless you're planning on running around naked with a bottle of smuggled vodka in hand, don't be afraid.
From our partner Tehran Times
Gift Giving Traditions Around the World
Giving gifts is a tradition as old as mankind itself. It has always been a part of our society. When you give a gift to someone, it tells them that they are special in some way to you. We give and receive gifts for many occasions, like birthdays, mothers days, Christmases, on our anniversary, etc. In fact, gift-giving is so integral to our world that many nations developed interesting traditions around it. Here are some of the most interesting ones.
Japan
When giving a gift in Japan you should be very careful. The Japanese people attach great importance to gifts and consider them something that is mandatory, not just a kind gesture. It is not desirable to surprise them, as they will be embarrassed if they cannot immediately return something to the gift giver. Therefore, it is a good idea to discreetly advise them that you will give them a small memento of your meeting. The gift is given exclusively in private, and it is not common to open it immediately.
South Korea
In Korea, it is extremely rude to give or receive a gift using only one hand, especially if it is the left hand. You must always use both hands at once if doing so. Korean New Years greeting cards or gifts are never with a predominantly red color, as it is used for announcing funerals. Also, avoid gifts that come in sets of four as they symbolize death in Korea.
India
When giving a gift in India, you should always use your right hand. Using the left hand can cause offense as that hand is considered unclean. If giving money in India, try to give a sum that ends with 1. Odd numbers are considered very lucky in India. The number 1 is especially lucky as it signifies a new beginning. Because of this, giving a sum that ends with 1 is believed to grant prosperity to the gift recipient.
Arabs
Gifts are not as important to the Arabs as to other people. They represent something that "gives hospitality a wider dimension". When someone comes to dinner, small gifts such as flowers and candy are common, and as a sign of special affection, silver, crystals, porcelain, and famous brand items are very appreciated. Handkerchiefs of any kind associate them with parting and tears and should be avoided.
Europe
As far as Europeans are concerned, every nation is a story for itself. The French are quite reserved with gift-giving, the Germans are especially rigid and formal, and the Dutch are a little bit more relaxed. For Italians or Spaniards, the exchange of appropriate gifts is quite acceptable. Russians and people from Eastern European countries appreciate something from your own culture, for example, a CD with your national music or some other kind of token from your country. Also, in Russia, you should never give someone yellow tulips as they are the symbol of ending a relationship or betrayal.
Ireland
Don't be surprised if your gift is refused a couple of times in Ireland. This tradition comes from a time when they had the potato famine, and because of this, the recipients are making sure that you can really part from the item that you are offering. It will also show great humility if you refuse the gift they are offering you a couple of times. The standard reply in Ireland when someone receives a gift is "you shouldn't have gone through all that trouble."
Kenya
In Kenya, the Maasai people spit on a gift before giving it to someone. This is considered a sign of blessing and with this, they wish the recipient great fortune. Spiting is a very important tradition in Kenya. It is customary to spit on the head of a newborn child and on a hand before shaking it with someone.
Top 10 Cheap Vacation Destinations in Spring 2020
This is going to be a nice, long, relaxing spring. You will get some sun, explore a new destination, and use the awakening force of Nature to recharge your batteries.
What's your plan for spring break? How about something different this year? You don't have to choose the nearest beach again. There are wonderful places you can explore. Don't worry; they won't be expensive!
You can have a great adventure with a limited budget, only if you plan it well.
We'll list 10 impressive destinations that give you the feel of luxury travel without eating up your entire savings.
Best Cheap Spring Vacation Destinations for 2020
1. Marrakech, Morocco
Spring is the perfect time for seeing Morocco. You can find affordable accommodation in Marrakech and have day trips from there. The street food is lovely, but most travelers can also afford the cozy restaurants.
Make sure to check the calendar, since Ramadan is in spring. Many restaurants will be closed during the day over that period of time.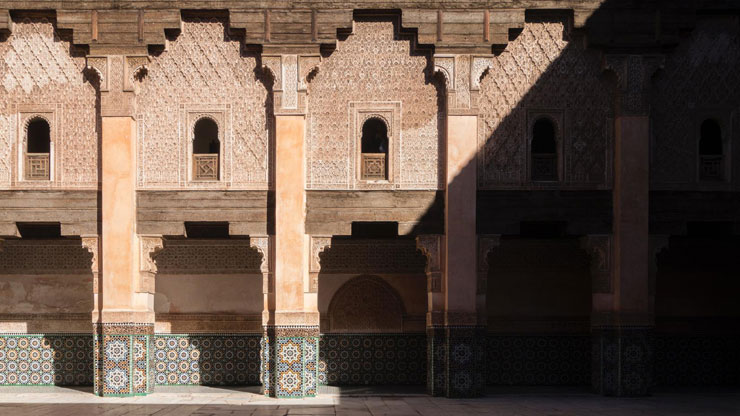 2. Alaska
You can hardly think of something more beautiful than Alaska in spring.
Large ship cruises will cost from $100L per day, but keep in mind that food is included so you won't spend much more than that. Late May belongs to the so-called shoulder seasons, so the prices will be lower than usual.
3. Sonoma, California
Napa doesn't seem like a place we'd feature in a top list for budget travelers. It's known for its luxurious restaurants and hotels. But Sonoma, Napa's neighbor, is much more affordable. You can still enjoy exploring Napa, but you won't spend too much money.
Calistoga is a small town that's breathtaking in spring. You can search for accommodation there. But hey; camping is also an option.
4. San Juan, Puerto Rico
San Juan is a well-known spring break destination. Mid-April is the best time to go to Puerto Rico. you'll avoid the summer rains and winter crowds.
The beaches are so beautiful and the food is so cheap that you'll consider staying longer. That's always an option! You can hire a service that writes research papers to complete some of your work, and you'll extend the vacation a bit. In Puerto Rico, it seems like time takes another dimension. Everyone is cool and relaxed.
5. Turkey
Go ahead and google this: Cappadocia. Can you already visualize yourself in one of those balloons?
But that's not the only important sight to see in Turkey. Istanbul is a story of itself. It's a beautiful blend between Eastern and Western culture. The food is out of this world. The restaurants are not expensive, but with so much food on the streets and markets, you won't even think about getting into a restaurant.
Turkey also has beautiful beaches, which are ready for you during the spring months.
6. Budapest, Hungary
Budapest is quite possibly the most beautiful European city. Forget Paris; it's expensive, crowded, and overestimated. Budapest is full of museums and mesmerizing architecture. You'll love the nightlife, too! If you like Budapest and you would like to write an essay about it, you could use topicsmill to generate a good and suitable topic.
7. Amsterdam, The Netherlands
It's not about the weed. You don't have to be high to experience Amsterdam as the most exciting city, ever. The parties are out of this world, and they make Amsterdam the best destination for young people during spring break.
But you'll also enjoy the cultural tours, parks, and art museums. TripAdvisor offers a great list for Super Savers in Amsterdam. Check it out!
8. Puerto Vallarta, Mexico
The fact that many students choose it as their spring break destination is no coincidence. Puerto Vallarta attracts with beautiful weather, affordable accommodation, and great food. Make sure you plan your vacation during April or early May, so you'll avoid the hurricane season.
9. Hawaii
Can you imagine the breathtaking Kahului without the crowds?
That's what your spring break in Hawaii will be like. Spring is awesome because it turns your vacation into a budget-friendly experience. The accommodation will be more affordable when compared to high season. But you can also consider activities labeled as "luxury," such as scuba diving.
10. Thailand
It's beautiful and affordable throughout the entire year. Koh Samui and Phuket are great with their fancy resorts, but those are not the only places where you can stay. Even backpackers travel to Thailand. They can still experience the fun in Phuket, but they choose Koh Chang or Koh Phayam for affordable accommodation.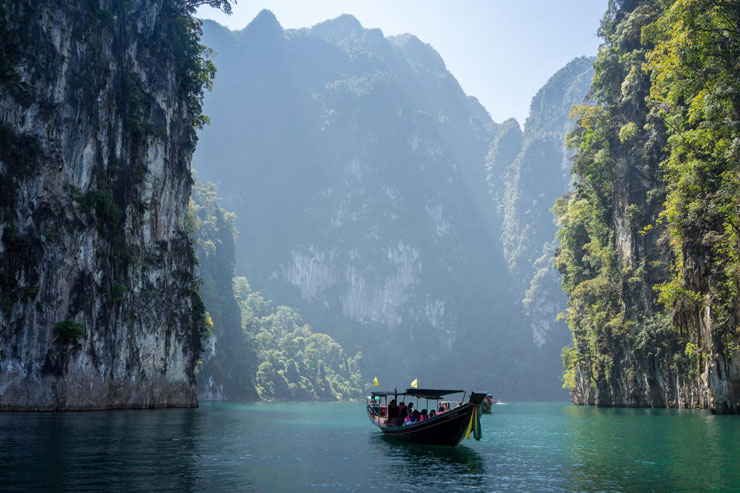 Are You Ready for the Best Spring Ever?
The first thing you need to do is identify your budget.
Then, explore the destinations listed above. Find information about flights, accommodation, food, and all other expenses related to trips. Some of them will probably fit in your budget. Choose the one that attracts you the most!
Culture Vulture Alert: La Candelaria, the Historic Heart of Bogota
The capital of Colombia counts 20 localities, from Antonio Nariño (#15) to Usme (#5). While comparisons are tricky and inevitably a matter of taste, there is no question that the city's 17th locality, La Candelaria, belongs on the "must-visit" list of every guest of Four Seasons Bogota.
Essentially the "Old City," La Candelaria is believed to be where Bogota began, founded in 1538 by the Spanish conquistador Gonzalo Jiménez de Quesada y Rivera in an area known as El Chorro de Quevedo, now a magnet for street performers and college students.
Most of the architecture throughout La Candelaria is of colonial or Republican-era style and has been declared of historical and cultural interest. Meanwhile, there are some 500 cultural institutions for travellers to explore throughout the locality, including artistic groups and theatres, research centres and libraries, universities and museums, and more.
There is also Monserrate, a high mountain rising 10,341 feet (3,152 metres) above sea level in the centre of Bogota, with a 17th century church and a restaurant on top. A destination for pilgrims and tourists alike, the mountain offers views all over the city, and can be accessed by aerial tramway, funicular, or climbing.
La Candelaria is easily accessible, just 20 minutes by car from Four Seasons Hotel Casa Medina Bogota, and 25 minutes from Four Seasons Hotel Bogota. It's a pleasure to walk in comfortable shoes, with narrow cobblestone streets and much to discover. Here is just a smattering of what culture-seeking guests can look forward to on a day trip to the 17th locality of Bogota:
One year after Bogota was founded, the city was re-founded in what is now Plaza Bolívar in the heart of La Candelaria. The city's main square is named for Simón Bolívar, one of the country's most important historical figures, who led Colombia and other South and Central American nations to independence from Spanish rule in the early 1800s. The square is surrounded by several monumental buildings, including the Palace of Justice, the National Capital where both houses of the Congress of Colombia are located, the Cathedral of Bogota, and the Museo del 20 de Julio, named for Independence Day. Bustling year round, in December locals and travellers fill the square to celebrate the holidays.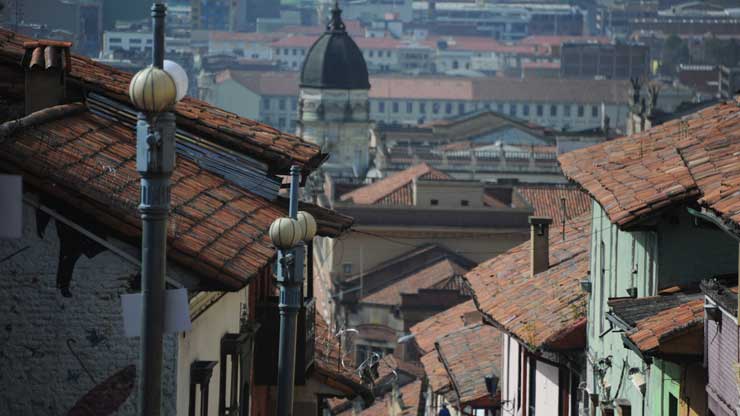 The Gold Museum – aka, Museo del Oro – is one of Colombia's most impressive. Behind steel-plated doors lie some of history's most incredible works of sculpted gold, depicting life and culture of pre-Hispanic societies. Altogether, the museum's gold collection runs to more than 55,000 pieces, from simple-but-stunning jewellery and ornaments to masterful works from some of Colombia's oldest and most talented welders. Descriptions of all of the above are printed in English as well as Spanish, and private tours are available in many languages. Put the Gold Museum on your calendar, especially on Sundays when entrance is free.
If you aren't already a fan of artist Fernando Botero, you will be after a visit to the Botero Museum. Located in a colonial mansion transformed for its collection by the artist himself, the museum houses more than 120 works by Botero and another 80-plus by artists including Salvador Dali, Edgar Degas, Joan Miró, Henri Matisse – even Picasso. One of Colombia's most accomplished artists, Botero's work and style – called Boterismo – is unmistakable, typically depicting people and animals in exaggerated proportions and volumes. While Botero's work can be found in museums across Colombia and the world, the collection in Bogotá is the largest. If all that weren't enough, entrance to the Botero Museum is free.
Pop by the Concierge Desks at Four Seasons Hotel Bogota and Four Seasons Hotel Casa Medina Bogota for tickets, dining reservations, guides, and more to make your tour of La Candelaria one to remember.