First Facial Recognition Framework Released for Engineers and Policy Makers to Build Transparency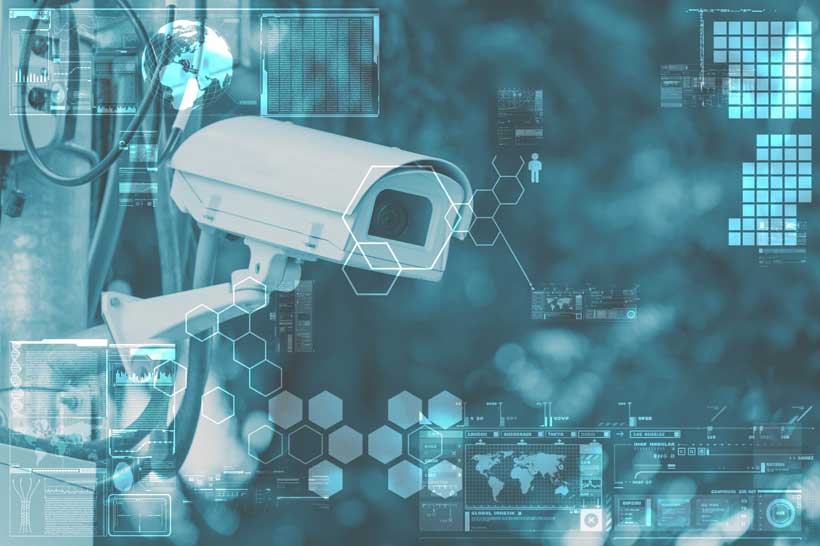 While the market for facial recognition tools and services is expected to more than double in value to $7bn by 2024, there have been repeated calls by politicians and civil rights agencies safeguard against potential misuse of the technology. Biometric monitoring and susceptibility to unfair bias are primary concerns, along with the lack of industry standards that are a barrier to companies and governments deploying the technology's potential benefits.
To help organizations tackle this challenge, the World Economic Forum released the first framework for the safe and trustworthy use of facial recognition technology. The Framework for Responsible Limits on Facial Recognition was built by the Forum, industry actors, policy makers, civil society representatives and academics. It is meant to be deployed and tested as a tool to mitigate risks from potential unethical practices of the technology.
"Although the progress in facial recognition technology has been considerable over the past few years, ethical concerns have surfaced regarding its limitations," said Kay Firth-Butterfield, Head of Artificial Intelligence and Machine Learning at the World Economic Forum. "Our ambition is to empower citizens and representatives as they navigate the different trade-offs they will face along the way."
This is the first framework to go beyond general principles and to operationalize use cases for two distinct audiences: engineering teams and policy makers. Members of the working group have played two complementary roles:
The first are contributors: industry representatives (Groupe ADP, Amazon Web Services, IDEMIA, IN Groupe,Microsoft and SNCF,); policy makers (members of the French Parliament, OPECST,); academics; civil society organizations; and AFNOR Certification. The second are observers: the French Data Protection Authority (Commission Nationale de l'informatique et des libertés – CNIL) and the French Digital Council (Conseil National du Numérique).
"I support the idea of a bill at the French Parliament to enable this kind of experiment, which is essential to inform the public debate on facial recognition technology, said Didier Baichere, French MP. "More specifically, this bill aims to define the scope, objectives, stakeholders, and territories where such an experiment could be conducted as well as the requirements for an informed and inclusive public consultation to promote public knowledge of the opportunities and the limits of facial recognition technology."
"Recent scientific progress, both in artificial intelligence and in computer vision more specifically, has enabled, in just a few years, a significant breakthrough in areas related to facial recognition," said Jean-Luc Dugelay, computer vision researcher at EURECOM Sophia Antipolis. "For that reason, I believe that it is essential to accompany these advances in science with a global policy reflection on the appropriate use of this technology; through a multistakeholder collaboration that involves academics, engineers, technology providers, and users, policy-makers, lawyers and citizens."
"The need for shared landmarks for artificial intelligence in general, and its application for facial recognition in particular is primordial." Considers Olivier Peyrat, Chief Executive Officer of AFNOR group. "I consider positive all collective initiatives aimed at promoting transparency, the sharing of the same language, precise and unequivocal, as well as the definition of measures of confidence. The challenge is to create conditions accepted by public actors, private actors and citizens, to make possible the development and the implementation of these new technologies in a serene environment."
This framework is structured around four steps:
Define what constitutes the responsible use of facial recognition through the drafting of a set of principles for action. These principles focus on privacy, bias mitigation, the proportional use of the technology, accountability, consent, right to accessibility, children's rights and alternative options.
Design best practices, to support product teams in the development of systems that are "responsible by design", focusing on four main dimensions: justify the use of facial recognition, design a data plan that matches end-user characteristics, mitigate the risks of biases, and inform end-users.
Assess to what extent the system designed is responsible, through an assessment questionnaire that describes what rules should be respected for each use case to comply with the principles for action
Validate compliance with the principle for action through the design of an audit framework by a trusted third party (AFNOR Certification for the policy pilot).
France joined the World Economic Forum Centre for the Fourth Industrial Revolution in January 2019. The framework was co-designed by a fellow from the French government in residence at the Centre.
The drive towards Industry 4.0 in Thailand
The United Nations Industrial Development Organization (UNIDO) presented its Industrial Development Report (IDR) 2020: Industrializing in the digital age at the event "Thailand: Driving towards Industry 4.0", organized in cooperation with the Digital Economy Promotion Agency (DEPA). During the event DEPA released the results of a new survey on the adoption and diffusion of Industry 4.0 among manufacturing firms in Thailand. This survey is a follow-up to the survey implemented in collaboration with UNIDO in 2019 for use in the IDR 2020. Almost 100 participants joined the event, both in person and online.
Opening the event, Stein Hansen, UNIDO Regional Director and Representative of UNIDO Regional Office Hub in Thailand, highlighted how the IDR 2020 is contributing to the debate on the emergence and diffusion of new digital technologies clustered around the fourth industrial revolution (4IR).
"We are living in an era of major technological changes, in which the blurring of the boundaries between physical and digital worlds discloses new opportunities to develop modern manufacturing industries," he said, emphasizing how new digital production technologies can generate opportunities but also pose new challenges to developing and emerging economies.
Nuttapon Nimmanphatcharin, CEO and President of DEPA, said that Thailand needs to focus on Industry 4.0 and future industries such as clean and renewable energy, robotics and smart devices. He stressed that DEPA has been actively supporting the creation of a digital ecosystem, as shown by the promotion of the Thailand Digital Valley Landscape.
Presenting IDR 2020, Alejandro Lavopa, UNIDO Research Officer, drew attention to the potential of digital technologies to become a key driver of inclusive and sustainable industrial development. However, the diffusion of these technologies is limited and highly concentrated in few countries and firms, as shown by the data collected in Thailand in 2019.
Lavopa stressed that strengthening industrial capabilities remains a major avenue to engage with new technologies. "Thailand is well positioned to exploit the opportunities opened by these technologies, but the challenge is fostering the indigenous production of digital technologies and their local adoption," he concluded.
This view was also shared by Kasititorn Pooparadai, Senior Executive and Vice President of DEPA. When presenting the results of the follow-up survey on Industry 4.0 conducted this year, she pointed out that the majority of firms are still employing outdated production technologies.
"Less than 1% of surveyed firms use the latest generation of digital technologies", she said, "but many expect to engage with these technologies in the next five to 10 years." A key challenge ahead is to find ways to support them embracing the 4IR, she concluded.
The event continued the discussion of how Thailand can move towards Industry 4.0, with a panel of experts including Keun Lee, Professor at Seoul National University; Kasititorn Pooparadai from DEPA; Ubonwam Lordngeon, Senior Planning and Policy Analyst at the Office of Industrial Economics, Ministry of Industry; Niti Mekmok, President of Thai IoT Association; and Nobuya Haraguchi, Chief of the UNIDO Research and Industrial Policy Advice Division.
Moving towards the 4IR is a long-term project and the COVID-19 crisis is not going to be a long-term constraint for Thailand, where the impact of the pandemic seems to have been milder. "Forty-three per cent of firms reported a drop in sales and only 8% will consider cutting up to 25% of employees, which are both lower than the averages for Asia," said Haraguchi, quoting a UNIDO survey on the impact of COVID-19. Professor Lee also emphasized that, even if risky, Thailand could escape the middle-income trap and accelerate the catching-up process by leapfrogging to Industry 4.0.
All panellists agreed on the importance of raising awareness about the potential of these technologies, and that an effective collaboration across stakeholders is the way forward to overcome barriers to adopt Industry 4.0 technologies. DEPA's Pooparadai concluded that this event paved the way for further collaboration between UNIDO and DEPA to drive Thailand into the 4IR.
Digitalization: key to implementing an inclusive and sustainable economic model in Latin America
Latin American manufacturing has been hit hard by the COVID-19 pandemic in 2020, with significant decreases in industrial production, intra-regional trade and exports compounding existing barriers to growth. However, accelerated digitalization prompted by the crisis offers an opportunity for transformation, closer intra-regional cooperation and trade integration, according to a webinar panel of experts convened by the Global Manufacturing and Industrialisation Summit (GMIS) Digital Series on "Latin America and the Caribbean: Manufacturing and Economic Growth in the post-Covid-19 Era".
Silvia Hooker Ortega, Manager of International Affairs at the National Society of Industries in Peru, observed that enterprises in several Latin American countries had re-shored capital, worsening regional trade and production, with a fall of 22 per cent in exports expected regionally. "This challenge consists of rethinking previous models of development and moving towards more sectoral models, where we can invest in capacity-building and research in order to generate regional value chains that allow us to grow in the region, generate decent employment and ensure that a crisis such as the current one does not affect us so drastically in the development of our countries," observed Hooker Ortega.
Clemente Ruiz Durán, National Researcher of the National Council of Science and Technology (CONACYT) and professor at the National Autonomous University of Mexico, noted that digitalization had allowed the region´s economy to continue functioning. He stated that public investment in digitalization would enable sustainable energy, mobility, communication and transport systems. Ruiz Durán also urged pairing initiatives between micro, small and medium enterprises (MSMEs) and large firms for integration in regional value chains, and training programmes. "I propose to turn our eyes towards Latin America instead of the rest of the world," he said. "I believe that this is a great opportunity and if we do it well, it can be the beginning of a redefinition of industrial development in Latin America," concluded Ruiz Durán.
Tomás Karagozian, President, UIA Joven/Unión Industrial Argentina, stressed the importance of a regionalized economy, advocating for increased dialogue and consensus in order to "overcome recurring crises that we go through every four to five years." Karagozian noted that, while digitalization had accelerated during the pandemic, and the region is poised to benefit from productivity increases, Latin America continues to face issues of management and leadership, and value chain integration. "I believe that we must all work on digitalization and (…) towards stronger and more consolidated productive matrices at local level with a great regional connection, and with global participation in terms of information exchange, digitalization and sharing of experiences," urged Karagozian.
Concluding the discussion, Diego Masera, Chief of the Regional Coordination Division for Latin America and the Caribbean at the United Nations Industrial Development Organization (UNIDO), said the crisis as an opportunity to move towards sustainability, social equity and the achievement of the Sustainable Development Goals. "Indeed, this crisis provides an opportunity to change our approach to the development of manufacturing in the region. In this regard, we must focus our energies on supporting more inclusive, sustainable and people-centred development," he urged.
Use Growth Services to Create an Anti-Cyberbullying Campaign
While the increasing use of the internet and a good chunk of our social lives going online has benefited us in many ways, it has also given rise to a whole new set of problems that we have yet to find solutions to. One of the more pressing matters amongst these is cyberbullying. The problem with cyberbullying is that online platforms' anonymity and nature allow these situations to get out of hand really fast. We can use social media to campaign against and raise awareness about cyberbullying. It is a good idea to use growth services such as SimplyGram growth service to get your anti-cyberbullying campaign to reach more people.
The Dangers of Cyberbullying
While many people might dismiss cyberbullying as something that can easily be avoided, in reality, it may even be more dangerous than traditional bullying. Because an online space is always available, a child can't escape bullying by, for example, avoiding school because it will follow them home. Cyberbullying can go from insults to widespread harassment, and as more and more people start using the internet and social platforms, this problem only becomes worse.
Cyberbullying and cyberharassment tactics include doxxing and publishing people's personally identifiable information online without consent, leading to their security being compromised. It can also include other tactics like trolling that may appear less severe but can cause an equal amount of emotional and mental distress to the victim. Information on social platforms can also be easily faked, and many people don't look for verification either. People's tendency to 'ride the wave' also means that harassment can grow to extreme levels, with hundreds of people bullying one person based on false information.
Using Social Media Growth Services to Fight Cyberbullying
To fight cyberbullying, the first step is to spread awareness. Many people don't take internet activity seriously, resulting in cyberbullying being even more harmful to the victim. Using social media to create an anti-cyberbullying campaign, you can help people understand how hurtful cyberbullying can be and how to prevent it.
The first step to do this is to understand who your target audience is. In the past, bullying was often associated with school settings, but many adults can also be caught up in harassment with the changing online environment. What's important is to pick a target audience, such as a specific school, and address issues within that demographic.
By using growth services such as SimplyGram, you can expand and spread your campaign's reach, allowing more and more people to see cyberbullying for the toxic, abusive act it is, rather than dismiss it as child's play on the internet. By spreading awareness and reaching more people with a growth service, you can help the victims to speak up. They will know that they will be taken seriously, and their problems will not be swept under the rug.
Cyberbullying has often resulted in many people harming themselves, falling into depression and self-isolation, and in some extreme cases, even suicide. A good social media campaign supplemented by an organic growth service will prevent these things from happening. These services grow your social media outreach, which means your campaign will be more effective. By growing your follower base with real people and using the right hashtags made specifically for the campaign, you can reach more and more people and help weaken the growing problem of cyberbullying.