Car Crash Checklist: Top Life & Money-Saving Tips
Car accidents are on the rise. They can put you in a stressful situation—not knowing what to do. That's why you should prepare yourself well—it can be lifesaving. Plus, proper preparations can save you thousands of dollars. So. What should you do after a car accident? What steps should you take? Well, keep reading for more insights.
Stay Ready
The first step involves being ready. Of course, you don't expect wreckage. However, these things can happen. That's why you should always prepare yourself. Proper preparations include carrying crash supplies. Don't forget to carry essential items such as first aid kits, name tags, and a contact emergency number. Have all the most important documents ready. In most states, you will be required to have your driver's license as well as an insurance card. Print your phone number on a hard copy—your phone might be damaged. Also, ensure that you are covered. Pay your premiums on time. Accidents can be demanding—especially when it comes to repairing costs and medical bills.
Emergency Medical Attention
Immediately after an accident, check to see if there are any causalities. Did anyone get injured? If yes, what is the extent of the injuries? Immediately call 911 or any other medical emergency number. If you realize that you are hurt, don't move. Moving can worsen the injuries and affect other body organs.
If nobody was injured, consider moving your car off the road. This is to avoid endangering other road users.
Consider Calling the Police
After an accident, you should notify the police. Among other things, the police will write you a police report—which will be used as evidence in court. Plus, the law dictates that every car accident should be documented by a police officer. The report must be fresh and unbiased. It should give a detailed account of what happened. The report should contain the details of all parties involved in the accident. Also, most insurance companies will require you to serve them with the report within 24 hours.
Documenting the Accident
Be sure to gather all the relevant information. Take photos. Don't forget to take detailed notes of the accident scene. Document the other driver's particulars—including his/her name, insurance number, car registration number, and occupants. Also, consider taking the contact information of the witnesses. Also, be sure to have a copy of the police report in addition to the police contact number and name.
Never Admit Liability
Never admit responsibility. That's not your work. Leave it to the lawyers and court to squire it out. They have the skills and experience to determine who is liable for the accident. Plus, if you admit liability, your insurance company might shy away from compensating you.
Talk Your Insurer
Ensure you have car insurance. If you don't have one, do your research and get the best car insurance. Compare different car insurance quotes. Choose a cover that suites your explicit needs. Then, get in touch with your insurance company in the shortest time possible. Let them come and do their independent investigation.
The Bottom-Line
The steps you take after a car accident are important. That's why you should prepare yourself well. The above article contains the steps to take after a car accident.
When Can You File a Lawsuit for Personal Injury?
Many of us get hurt or injured at some point in our lives, be it a slip and fall or a car accident. It's common that not every misadventure will necessitate legal action, but what if your injury or harm is due to someone else's negligence? You may then have a valid reason to make a personal injury claim against the perpetrator.
Here are some things you should consider before filing a claim or lawsuit when you have sustained injuries in an accident.
Types of Legal Claim
To make a legal remedy for physical harm, you can either file an insurance claim filed with the insurer of the party at fault or a personal injury lawsuit in court. Both actions will allow you to claim a certain amount of compensation for damages, which cover your losses as a result of the accident and the injuries sustained from that. These losses also include your medical bills, pain and suffering damages, lost income, and other types of losses. Here is a reliable hackensack personal injury lawyer.
There are many different types of incidents and legal claims, and below is a summary of a few general types of cases where you are eligible to claim compensation. You can claim compensation either from an insurance claim or a civil lawsuit under these circumstances:
1. Slip and Fall
If you happen to sustain injury from a slip and fall in a store, workplace, or on any property premises, the liability falls on the property owner of the particular premise.
2. Car Accident
For a car accident due to the driver's negligence, the usual liable party is the driver who is at fault.
3. Medical Malpractice
Medical malpractice usually leads to a patient's injury or death due to medical negligence and is a unique type of personal injury case. You can file a civil lawsuit or insurance claim against doctors, medical professionals, or even hospitals and medical facilities.
4. Assault and/or Battery
Unlike most personal injury claims which occur due to negligence, assault cases or intentional torts are not accidental. These cases, which consist of sexual crimes, false arrest, or assault and battery, arise when one person intentionally harms another, resulting in injuries. The liability thus falls on the perpetrator or aggressor.
5. Defective Product
For any injury caused by a product, the product manufacturer must pay compensation.
6. Animal Attack/Dog bite
If you are bitten by a dog due to the owner's negligence, then the owner is liable for the injury sustained by the victim. You are able to file a civil lawsuit or a homeowner's insurance claim.
Besides a personal injury compensation claim, there is another type of claim you can make called the Workers' Compensation Claim. If you suffer an injury at work, you can turn to a workers' compensation insurer instead of a lawsuit to recover your losses. In most workplace accident cases, the injured worker is prohibited by law from suing his or her employer. As obliged by state law, most employers are required to provide workers' compensation insurance coverage for their employees.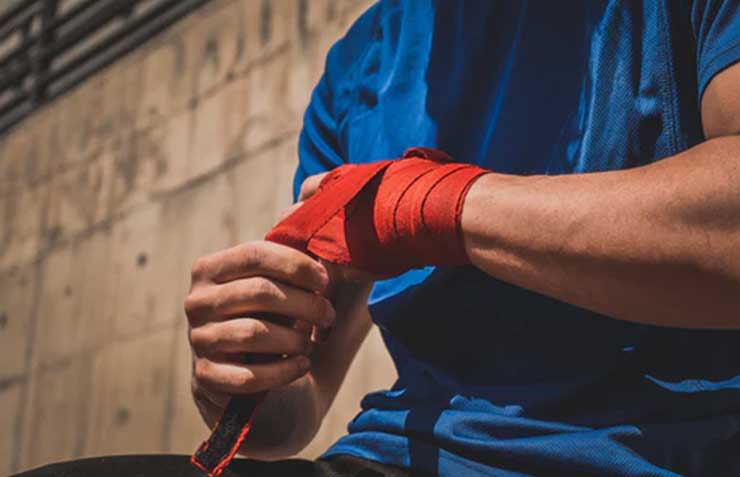 Things you need to make a case
In order to claim compensation for your personal injury, you need to be able to show liability on the part of the other party and prove that your injury is purely due to the other party's negligence.
As stated by personal injury law, the responsibility of proving fault and damages is in the hands of the individual making the claim. If your claim makes it successfully to trial, you will then have to prove your case by presenting evidence that is more credible, convincing, and true than that presented by the other party. This evidence includes the cause of your injuries, the extent of severity of your injuries as well as the defendant's liability. It is difficult for your case to reach the verdict stage, and even more unlikely that your case would arrive at the trial stage, but understanding the burden of proof in a personal injury case and using it as an assessment of the strength of your case would aid in the higher success of your case.
However, no two personal injury cases will follow the same path as no two accidents are the same, and not every case will boil down to the issue of whether the other party was indeed negligent. For instance, if you happen to hurt yourself on the job, you would have to file a Workers' Compensation Claim according to the procedures in your state instead of a civil lawsuit.
What evidence do you need to prove your claim?
To successfully prove your case in the event of a personal injury caused by another party, you will have to show concrete evidence that the other party was indeed negligent. The kinds of evidence required vary according to the nature of the accident and the type of claim you are making. They include:
An incident report produced by a business outlet in the event of a slip and fall at the particular premise
Eyewitness statements that attest to the details of how your injury occurred
A police report in the event of a car accident
Photographs capturing the accident scene and other evidence that can prove the circumstances or cause of injury
Records of all medical treatment related to your injury, such as visits to the clinics, hospitals, therapists, etc.
Testimony from a medical professional or doctor with regards to the cause of your injury, to prove that the injury was not simply due to an existing or unrelated injury
Records documenting your time missed at work and your typical income in the case of a lost wages claim
Lastly, it is best to seek out a lawyer to represent you and for them to advise and help you determine whether your case is valid and strong. Having an experienced personal injury attorney would greatly help in proving your case, especially if you are not sure what type of evidence is required or how to get them.
Tips on saving money when buying a pre-registered car
With the hefty price tags and high depreciation rates, it is no surprise that drivers are leaning towards secondhand cars more instead of brand new ones. According to experts, certain models can drop in value for up to 35% in the first year. Though the statistics reveal a pretty disheartening number, there are still ways in which you can fulfill your dream of getting a brand new pre-registered car of your own, while saving some coins during the process. And while we are on the topic of getting a new car, make sure to not forget to get your car protected by insurance at https://www.youi.com.au/car-insurance.
What are pre-registered cars?
In order to understand what pre-registered cars are, we first have to go back to the basics. A car dealer measures his success based on the number of sales that he or she makes, and like other salesmen, they also have targets to meet. In order to achieve their quotas, dealerships will sometimes opt for buying the cars themselves and register them as sold with the Driver and Vehicle Licensing Agency (DVLA). These will then be known as pre-registered cars. Since the first owner of the car is technically registered with the dealer, these cars are classified as secondhand cars, despite its low mileage and it being just a few weeks old.
Pre-registering new cars, and then selling them at a lower price to customers does not necessarily mean that dealers are losing money. The manufacturer's bonuses are usually able to cover the costs and at times outweigh the difference in costs.
When should I get a pre-registered car?
A rule of thumb is to wait till March or September, because those are the periods when new number plates are registered, with the largest supply of cars available. Those months also come with higher quotas for dealerships, making it easier to get a better deal. If you want to take advantage of cheap deals, be sure to visit the dealerships at the end of the month, as they usually have monthly and quarterly targets to hit as well. However, if you have some extra cash lying around, you can just proceed with getting a car whenever you need it. With a higher budget, you will also have the luxury of picking something that attracts you, as well as focusing on the functionality of the car.
When you are at the dealership, a tip is to look out for cars with the sign that says "new" and is heavily discounted but is already attached to a number plate. These are the cars that are most likely pre-registered, and you'll pay significantly lower prices for them.
What can I expect with a pre-registered car?
When getting a pre-registered car instead of a brand new car, you can expect discounts from 5% to 15%, though the prices may vary depending on each model, and how desperate the dealership is to get the car off the forecourt. However, one thing to take note of is that if you think about finances, the retail price that pre-registered cars are discounted at may not mean lower monthly installment payments. You should also lookout for the miles on the clock. Most pre-registered cars should have less than 200 'delivery' miles unless it has been used as a demonstrator car, which can hit slightly above 200. It should also typically be under six months old and check with the dealership if it is a lot older than that.
What should I look out for when purchasing a pre-registered car?
Before you immediately say "I do" to your car, it is best to do some research on the model in question. If you realize that it has to be replaced or facelifted soon, this gives you a great opportunity to further haggle over the price. Furthermore, you should ensure that you receive the new keeper supplement section of its V5C logbook and the sales receipt when the dealer sends it to the DVLA.
Moreover, you should take out GAP (Guaranteed Asset Protection) insurance if you are getting a pre-registered vehicle. This is because your insurer will likely pay out the car's market value before any accident since you are the second registered keeper of the car. This ensures that the GAP policy will compensate for any potential shortfall in price between this amount and the amount that you owe the finance company.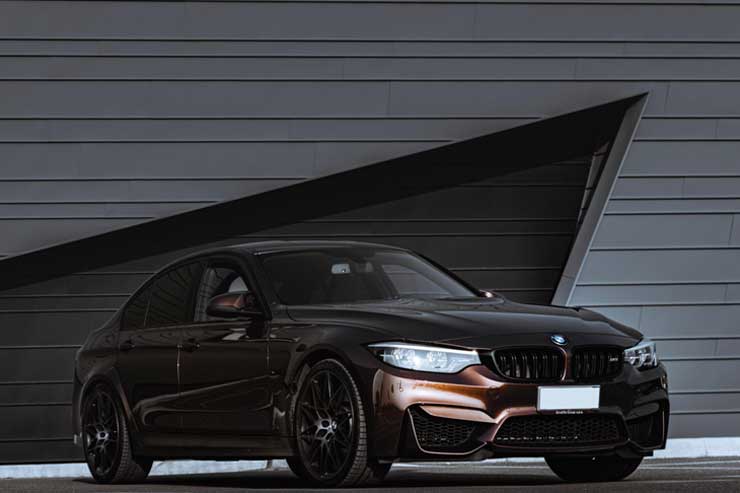 What are the cons of getting a pre-registered car?
One of the biggest drawbacks of getting a pre-registered car is the value that it can be sold for when you decide to change your car. Even though it is practically new and you are the first legitimate owner of the car, you are still technically the second owner, thus making its value decrease when you decide to sell it. This will not fetch you the price at which your car is truly valued, causing you to make a potential loss. However, if you do not plan to sell it before the car has to go to the scrapyard, getting a pre-registered car will definitely be worth your buck.
Additionally, you have to take note of the manufacturer's warranty. The warranty period starts the minute the car is parked in the forecourt. Hence, the longer the duration of the car idling in the forecourt, the shorter the warranty available for your car. This is different from that of a brand new car, whereby the warranty starts the moment you get the keys. This puts you at a slight disadvantage, risking the chances of a faulty part after the warranty has ended.
For drivers who prefer to customize and optimize a car to their liking, pre-registered cars are not the most suitable due to them being already fitted with optional extras. Furthermore, drivers are unable to choose and customize the spec as well.
Final Words
When it comes to purchasing a pre-registered car, it is all about slashing the prices further but getting the same standard and ideal condition that brand new cars have to offer. Though you are the first owner to drive on the roads, you are technically the second owner on paper. Hence, it will prove to be a problem when you choose to sell it, as your car will have a lower resale value than what it is actually worth. Despite that, getting a pre-registered car can help you reduce costs by up to 15%, while not compromising on the performance of the car.
How to Build a Resume in 5 Easy Steps Using Resume Builder
Introduction
Creating a nice and effective resume can be time-consuming and pretty exhausting, I can speak from personal experience. There are different things that we have to know when making one, such as types of structuring, proper wording, and so on. Just merely researching all these things can take a while. All those little details seem to matter so much for recruiters who are dealing with hundreds of these documents every day.
That is where resume builders come into play. I just love the Internet and how it provides us with various online tools for our convenience. Resume builders are online tools that help us out in crafting a properly-looking and effective resume but in a few minutes rather than days! That is why I decided to provide you with a tutorial on how to build a resume in five easy steps!
Step one – visit a review website
This step is quite easy. You see, there are lots of such services on the Internet. However, I advise you to visit a review website and read about different resume builders. For example, Resume.io review is answering all the possible questions regarding the service. Review websites are also awesome because they highlight both advantages and disadvantages of each service. So, this step is quite easy and basically a no-brainer. You want great service – you find customer reviews and ratings.
Step two – pick your builder according to occupation and customization
Now, this is where it gets interesting. You should look for several things when deciding on a service to pick. First of all, a builder should allow customization according to your desired occupation. For example, a hospitality resume has its stylistic and other specifics. Finance analyst resume, on the other side, is unique in its own way.
Remember that a resume builder should be highly customizable. So, look through all the features it offers, such as whether it offers categories specialized knowledge. For example, there are specific rules for featuring your resume language skills. You should be able to include all the information regarding your professional background, skills, and other related stuff in the resume builder. If it misses some sort of category, look for another one!
Step three – choose a template
This step is actually crucial. You see, I have an important tip for you – recruiters value clear and formal resumes while avoiding overly bright and way too creative ones. That is why the choice of templates is so important. Builders are created with this in mind, so you will be provided with a choice of different visual templates for your resume that differ in style, fonts, and other visual details. Choose the one you think suits you best. Some websites even offer their tips about what templates fit different occupations more.
Step four – enter your information
Now, you should be very careful during this step. Although resume builders create a resume for you, you should be very attentive when entering your information. Always check if you entered all the skills and proficiencies that you possess. Double-check for grammar mistakes. Triple-check all the dates of your previous job experiences and educational information. Remember – no lies on your resume because recruiters may check information online, or even worse, you'll embarrass yourself after getting a job and get yourself fired, we don't want that.
Step five – wrap it up
These resume builders provide you the convenience of doing several days-work for you; so, check the final product and proceed to checkout. You should pick your preferred format, I would strongly advise you to go with MS Word as it passes the applicant tracking software without any issues, and pay for the final product. Quite easy, isn't it?
Conclusion
Resume builders are great tools that save us a lot of nerve and time. As you can see from my guide, using this tool is quite easy and requires only several steps. Find a review website and your preferred resume builder website. Choose a template that suits you, enter information, and proceed to checkout. How easier could this be?