Burundi to Improve Access to Services and Opportunities for the Poor in Rural Areas
The World Bank Board of Executive Directors approved today two grants for a total of $160 million from the International Development Association (IDA) to help improve essential services through solar power and local development in rural and remote areas of Burundi.
About 73% of Burundians live in poverty and more than half of the children under five are stunted. Only one in 10 Burundians have access to electricity in the country and this drops to only 2% in rural areas. Access to basic services and infrastructure such as health centers, schools, roads and electricity remain a major barrier to economic opportunities for most Burundians. In addition, the country is host to more than 85,000 refugees.
"Through these projects, we will help improve the livelihood of Burundians living in rural areas and strengthen human capital," said World Bank Country Director, Jean-Christophe Carret. "It will help build small infrastructures such as schools, health centers and roads as a lifeline for rural communities, improve nutrition and expand access to solar electricity."
The approved package will finance the following two projects.
The Solar Energy in Local Communities (SOLEIL) or "Nyakiriza" in Kirundi ("enlighten me") project amounting to $100 million IDA grant will almost double the rate of electricity access in the country by expanding access to rural families, local enterprises, schools and health centers in some of the poorest areas of the country, thereby improving the livelihood and well-being of people. More than 91,000 families, 4,000 small business, 500 schools and 400 health centers will gain access to electricity through mini-grids or standalone solar systems. Another 400 schools and 300,000 households will gain access to clean and efficient cookstoves. This will improve the quality of health and education services delivered in rural areas and will provide about 17 MW of renewable generation capacity. In addition, the project will provide training on women's employment and female entrepreneurship and strengthen regulations and policies to attract private sector participation in the provision of off-grid energy services.
The Integrated Community Development or "Turikumwe" in Kirundi ("we are together") project amounting to $60 million IDA grant will help improve nutrition, access to basic services and economic opportunities for the most vulnerable populations in the poorest part of the country, including refugee communities and displaced Burundians recently relocated in regions targeted by the project. In particular, this community driven development initiative will help build and rehabilitate education and health facilities, as well as water supply and sanitation systems, rural roads and bridges. It will also create 1,000 micro-enterprises, train about 8,000 people in food safety and nutrition, and generate more than a million days of work.
Uzbek home appliance manufacturer Artel joins United Nations Global Compact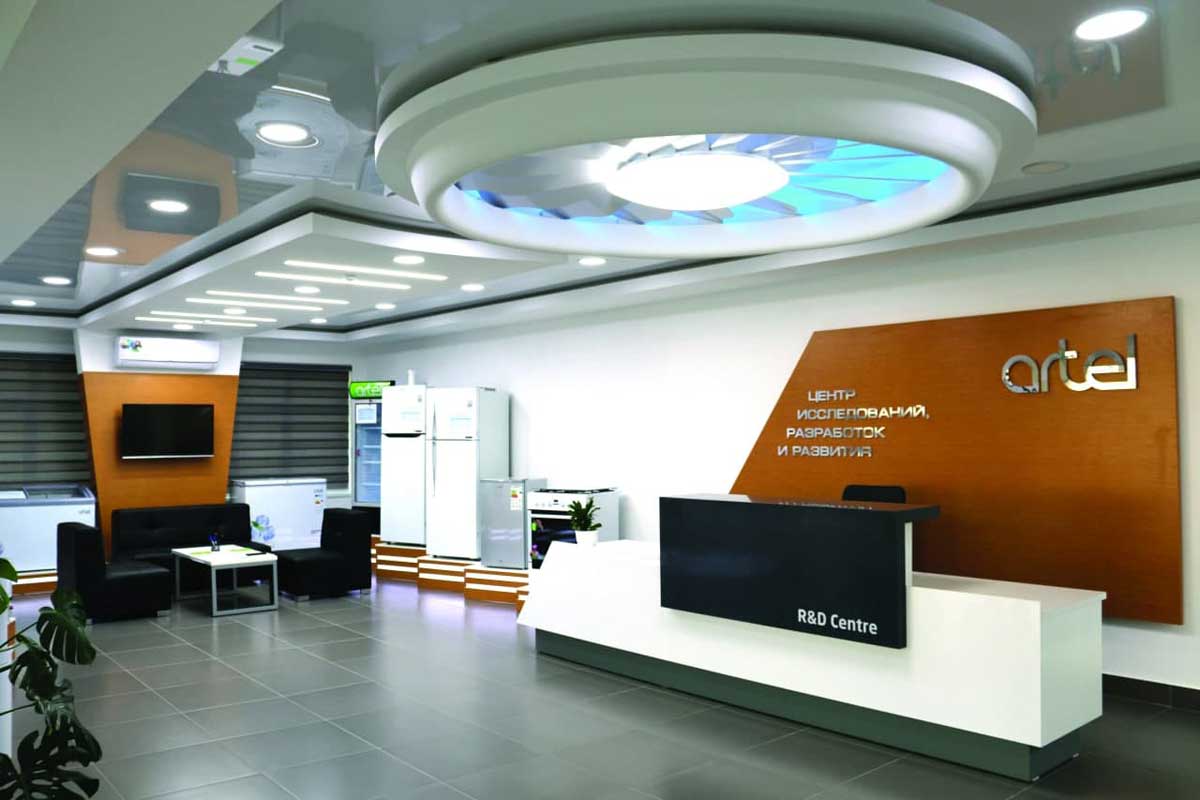 This week, Artel Electronics LLC (Artel), Central Asia's largest home appliance and electronics manufacturer, has become an official participant of the United Nation Global Compact (UNGC). Launched in 2000, the UNGC is a voluntary leadership platform for the development, implementation, and disclosure of responsible business practices. Artel becomes Uzbekistan's third company to participate.
Artel joins over 10,000 companies worldwide, including Microsoft, Facebook and Nestlé, in affirming the Compact's ten principles. These include a commitment to human rights, labour standards, sustainability, and anti-corruption. The company will also seek opportunities to promote the UN's Sustainable Development Goals (SDGs). As one of the country's largest companies, Artel's membership will provide significant momentum towards the alignment of the Uzbek private sector with international standards.
Furthermore, Artel has become a founding member of the Coalition of Business Champions for the Sustainable Development of Uzbekistan. Artel will use its position alongside coalition partners to promote placing environmental and social considerations at the heart of the country's growth. This builds on the company's significant work on water provision, gender equality and education.
Bektemir Murodov, CFO of Artel Electronics, said: "We are delighted to join the UN Global Compact and become part of such a proactive global community of businesses working towards sustainable development. As a large Uzbek company, we have a huge responsibility to promote sustainability as well as international labour standards, human rights and anti-corruption. This reaffirms our commitment to these principles.
We also know that this is a great opportunity to learn from some of the world's leading companies, and we look forward to taking an active part in the conversation around how to promote the SDGs in Uzbekistan."
Becoming a participant of the UNGC is the next step in Artel's ESG development. The company has restructured its corporate governance to align with international best practice, and continually works to increase the efficiency of its products and reduce the environmental impact of its operations. Artel also has significant social projects that focus on water access and education. Most recently, Artel promoted the UN's 16 days of Activism against Gender-based Violence and will soon launch a Women's Development Programme with a legal clinic to promote legal literacy and gender equality.
EU Cohesion policy: Commission announces the winners of the REGIOSTARS Awards 2021
Today, the European Commission has announced the winners of the 2021 edition of the REGIOSTARS Awards that reward the best Cohesion policy projects in the whole EU. This year's REGIOSTARS competition received a record 214 applications and 14,156 people voted in the public choice's category.
Commissioner for Cohesion and Reforms, Elisa Ferreira, commented: "My warm congratulations to the 10 winners of the EU Cohesion policy projects of 2021. They are role models for everyone who wishes to better the life of people with the use of EU funds. I hope they will inspire many others across the continent. For sure, with REGIOSTARS we have learnt that excellence and innovation are everywhere in Europe. You just need to look for them and highlight them as they deserve. We will keep looking for them and we will keep supporting them."
The awards cover five categories and a public choice prize:
For 'SMART Europe: Increasing the competitiveness of local businesses in a digital world' (1st category) the award went to Integration 3D metal printing from Belgium. The project supports the implementation of the 3D metal printing technology in small and medium-sized companies (SMEs) through a very innovative integrated approach to knowledge and technology. The idea is easily transferable to other contexts with industrial tradition.
For 'GREEN Europe: Green and resilient communities in urban and rural setting' (2nd category) the award was given to ICCARUS (Gent knapt op) for providing a unique housing renovation financial scheme for 100 vulnerable homeowners in Ghent, Belgium. This project has a strong social component and is easily transferable, both to other places, including to less developed regions, and other sectors.
The award for 'FAIR Europe: Fostering inclusion and anti-discrimination' (3rd category) went to TREE – Training for integrating Refugees in the Euregion, which facilitates the integration of refugees through the development of a needs-based training programme for practitioners working with refugees and migrants, and a qualification programme for social interpreters. The winners are from the Netherlands, Germany, and Belgium.
Travelling Solidary Cannery received the award in the 4th category, 'URBAN Europe: Promoting green, sustainable and circular food systems in functional urban areas'. The project provides the disadvantaged access to healthy and fair food at affordable prices all year round. At the same time, it develops a new range of professions centred on the production, valorisation, logistics and marketing of local products, but also of unsold products from supermarkets or surplus harvests. The winner is from Belgium.
Under the topic of the year: 'Enhancing green mobility in the regions – European Year of Rail 2021' (5th category) the winner is North-West Multimodal Transport Hub from the United Kingdom and Ireland. This project provides an increased rail capacity, a strong balance of services for cycling, public transport and active travel users in Londonderry and an encouraging modal shift from car to public transport.
Finally, the 'Public Choice Award' goes to BEGIN, a project that unites cities, citizens, and stakeholders through the co-creation of blue and green infrastructure projects in 10 EU cities in the Netherlands, the United Kingdom, Sweden, Belgium, Norway and Germany. The project aims at reducing flood risk by up to 30% and improving livability. Other public favorites were Balkan Road (under the 1st category), Baltazar (3rd category), Digital Farming Specialist (4th category) and Transporte A Pedido (5th category).
Background
The REGIOSTARS Awards are the yearly competition organised by the Commission since 2008: it has become Europe's label of excellence for EU-funded projects under Cohesion policy that demonstrate innovative and inclusive approaches to regional development.
Each year, hundreds of projects compete in five categories: 'Smart Europe', 'Green Europe', 'Fair Europe', 'Urban Europe', and the topic of the year. The public can participate by voting for their favourite project among all finalists for the public choice award.
By bringing about solutions to common challenges and tapping into the biggest opportunities, the REGIOSTARS have inspired regions to deliver evermore-impactful EU Cohesion policy.
This Is How They Tell Me the World Ends: Ines Lee and Eileen Tipoe win the Bracken Bower Prize 2021
The Financial Times and McKinsey & Company today announce that Nicole Perlroth is the winner of the 2021 Business Book of the Year Award for This Is How They Tell Me the World Ends: The Cyberweapons Arms Race, published by Bloomsbury Publishing (UK), Bloomsbury (US), an analysis of the threat posed by the arms race between cyber criminals, spies and hackers fighting to infiltrate essential computer systems.

The Award recognises a work which provides the 'most compelling and enjoyable insight into modern business issues'. It was awarded today to Nicole Perlroth at a ceremony at the National Gallery in London, co-hosted by Roula Khalaf, Editor of the Financial Times and chair of the panel of judges, and Magnus Tyreman, Managing Partner Europe, McKinsey & Company. The keynote speaker at the event was Tony Danker, Director-General, CBI.

This Is How They Tell Me the World Ends saw off strong competition from a shortlist of titles with subjects including climate change, racism, cyberweapons, meritocracies and risks to a sustainable and inclusive future. They will receive a prize of £30,000, with £10,000 going to each of the five runners-up.

Roula Khalaf, Editor, Financial Times said, "Nicole Perlroth has done something that hasn't been done before: going this deep into the mysterious world of hackers. Cyber security isn't featuring highly enough on CEOs' agenda. I hope this award will prompt them to read this book and pay attention."

Magnus Tyreman, Managing Partner Europe, McKinsey & Company, said: "Nicole Perlroth has written a book that is more than just a timely wake-up call to the fact that the world has largely ignored the realities and profound implications of the arms race between hackers, cybercriminals and businesses and national governments. It is an alarming book, one in which the author makes a compelling, granular and matter-of-fact case for how vulnerable global computer systems have become, and makes an urgent plea for specific and systematic action."