The Turkish Secret Service, namely Milli Istihbarat Teşkilati (MIT), was founded by Mustafa Kemal Ataturk in 1925. However, only in 1985 – in a phase of great transformation of Turkish domestic policy – the Service was given its current name, the National Intelligence Office, and was also placed under the Prime Minister's leadership and political cover (which is fundamental, unlike what currently happens in Italy).
Since the 1950s – when Turkey's role became essential – in NATO's Eastern Flank, MIT has had very sound relations with CIA. Nevertheless, MIT has never had an effective and stable network of agents and collaborations with the European intelligence Services, while it has always had good relations with the Russian Agencies; obviously, after 1992, with Azerbaijan, and even with the Singapore Services, as well as with all the Middle East intelligence services.
Obviously one of MIT's primary and institutional goals is the penetration/control of the Kurdish PKK, born from a "Maoist" organization based in Ankara, which – after the military coup in 1971 – reorganized itself into a Marxist-Leninist political party, which obviously had a military arm that became predominant after 1984, as well as a strictly political and semi-visible network.
Another MIT's institutional target is Fethullah Gûlen's organization, namely Hizmet.
A vast religious-political network which initially supported Erdogan's party, the AKP, but then became its worst enemy.
Hizmet (the "Service") is a community that had its origins in the cemaat, a traditional Sufi organization typical of Anatolia, but later – in the phase of the Turkish economic boom, born with the regime of Turgut Ozal, Prime Minister from 1983 to 1989, and then President of the Republic from 1989 to 1993, the year of his death – became a great network for business.
In that second phase, Hizmet became a solid economic power -although we must not forget its humanitarian role – and, according to some analysts, it later became a Parallel Yapi, a "parallel structure".
The three tiers of Gûlen's organization are sapiential and cultural at the highest levels, but they presuppose a precise and almost military organization at the lowest levels, operating in universities, newspapers, media and production structures.
An "Islamic Calvinism" – as it was defined – with the primary idea of making the dream of an all-pervasive and, above all, "political" Islam come true, albeit with charity and benevolence.
It is no coincidence that Gûlen's movement is outlawed by the Gulf monarchies, by Pakistan and by the Organization of Islamic Cooperation, while the EU and the USA do not consider Hizmet a terrorist organization.
The tension between the AKP and Gûlen's movement initially arose with the Gezi Park movement in June 2013, when Hizmet's leader polemicized against the too heavy hand used by Erdogan's government with students.
Later some investigators notoriously linked to Gûlen's movement publicly accused the sons of some Ministers, without even sparing Erdogan.
The attempted coup in July 2016 led Erdogan to accuse Gûlen's movement of having entirely organised and directed it.
That was not true, but it was the best idea to justify Erdogan's scrapping of the Turkish Armed Forces and, previously, of the hidden network called Ergenekon.
Hakan Fidan, the Head of the Turkish intelligence Services, was completely involved in those designs of the AKP State and its President Erdogan, of whom he has always been a loyal, but intelligent executor, even though he had a rather complicated career in the intelligence Services: he was Head of MIT (and hence Undersecretary of State) from 2010 until 2015, but on February 7, 2015, he resigned to run for elections, obviously in the AKP ranks.
A month after the acceptance of his candidacy as parliamentarian, Hakan Fidan resigned again – this time at political level – and immediately returned to his previous post as Head of MIT.
He also participated – sometimes almost alone – in the very secret peace negotiations between the Turkish government and the Kurdish PKK, held in Oslo in 2009, but then Fidan organized above all the smuggling networks – not only the oil ones – between Iran and Turkey.
Hence the news -already public at the time – according to which Hakan Fidan met with Qassem Suleimani, the commander of the Al Quds Force of the Iranian Pasdaran, in Tehran in 2014.
The meeting took place in a parking, away from prying eyes and, above all, from any possible operative of the Turkish Embassy in the Iranian capital.
The meeting between the two Heads of their respective intelligence Services took place during Erdogan's State visit to Iran at the end of January of that year.
Therefore various reliable sources stated that Hakan Fidan was in fact an asset, a source and hence an agent of influence of the Iranian intelligence Services in Turkey.
In that capacity, he allegedly met Soleimani to report to him confidential data on the Turkish Government and on Erdogan's real intentions at the time, and, above all, during the war in Syria.
A great business for Turkey and, in any case, a phase in which the country redefined its geopolitical coordinates – successfully for the time being.
In fact, Hakan Fidan was also the subject of checks and investigations by the Turkish counter-espionage, especially at a time when it had discovered and exploited some operational intelligence networks in Turkey linked to the Pasdaran.
Hence Hakan Fidan's double loyalty was verified: the specific intelligence unit of the Turkish Police was in fact able to record the transmissions and communications of the Al Quds Force, especially those of General Sayed Ali Akber Mir Vakili, who was heard by the Turkish CS for having received the recording of a confidential meeting of the Turkish Government directly from Hakan Fidan.
But, obviously any intelligence agent never says anything about his sources on the phone or by any other means.
What if Hakan Fidan was used also by his government to come to an agreement with Iran?
What if Hakan Fidan was really Erdogan's instrument to arrive at a collaboration with Iran on Syria and, above all, in the framework of the Astana talks and of the future Iranian oil and gas networks towards the Mediterranean?
Certainly Vakili was well trained to avoid being identified or heard, but the Turkish police operatives had planted a bug in Mir Vakili's car, driven by his trusted man, Hakki Selgiuk Sanli, a Turk with extensive criminal experience, who was also the key man in setting up the Turkish network of the Al Quds Force in the 1990s, under the orders of Iranian General Nasir Takipur.
Sanli was arrested on May 13, 2000 and sentenced to 12 years and 6 months of prison, due to his participation in a terrorist organization linked to Iran, which aimed at carrying out attacks against Turkish and American targets.
Sanli, however, was released in 2004, with an amnesty signed by Erdogan's own government.
Finally, the recording from the bug in Mir Vakili's car gave all the coordinates of Hakan Fidan's passage of confidential information on Turkey to Iranians.
Mir Vakili, for example, told Sanli he had spoken with Hakan Fidan (codename "Emin") and he had learned of a scandal that was mounting in Erdogan's government at the very beginning of the Gezi Park protests.
Erdogan, in fact, immediately wanted to crack down hard on the Gezi Park revolt, while Deputy Prime Minister Bulent Arinç wanted to come to a negotiation with the occupiers.
Arinç, in fact – who was acting on behalf of Erdogan who was travelling to Africa – had already tried to reach an agreement with the insurgency leaders. Nevertheless, the President returned from his African tour and, after six hours of insults, he stopped Arinç's attempts. However, it was Fidan himself who revealed to his Iranian contacts how Erdogan was particularly harsh on them too, of whom he suspected some heavy hand in the riots in Turkey at the time.
Mir Vakili and Hakan Fidan often saw each other in Turkey, especially in a well-known café in the centre of Ankara's Ĉukurambar district, an area where there was a large amount of Islamists considered "radical" by Western banal standards.
Erdogan also thinks that Gűlen's network has something to do with AKP's growing distance from Islamism, which Westerners always foolishly define as "moderate", which would lead to a rapid downsizing of that party and hence to the end of Erdogan's power.
Inter alia, it is now ascertained that Hakan Fidan had already organized some meetings between Mir Vakili, Erdogan himself and the then Foreign Minister Ahmed Davutoglu, who developed his "zero problems with neighbours" policy.
And again, it was Hakan Fidan who provided security cover for Mir Vakili, when he came to Ankara with his family and some friends for shopping. Fidan even provided a State plane to the Pasdaran General, so that he and his friends could go back safely to Tehran.
In all likelihood, this shows that – in his relations with the Islamic Republic of Iran -Hakan Fidan has the government's full support and, more importantly, President Erdogan's personal support.
However, which is the origin of Hakan Fidan's interest in Shiism, to which he probably belongs?
The Head of the Turkish intelligence Services studied Shiite tradition and symbolism especially when he was a very young volunteer non-commissioned officer in the Turkish forces.
It was at that moment that he was noticed by the Iranian Al Quds Force, a military structure dealing with special missions, intelligence and unconventional operations abroad.
Later it was Erdogan who studied him and then decided to appoint him, at first, as Director of the Agency for Support to Development (TIKA), then as Undersecretary of State and, in 2010, as MIT Director.
The lawsuit concerning the Head of the Al Quds Force in Turkey, Mir Vakili, for his relations with Hakan Fidan, was initiated when a criminal offence was reported by an anonymous person on August 8, 2010.
In fact, it was a 54-year-old woman, Kamile Yazicioglu, who had escaped from his partner, who informed the counterintelligence of the fact he had worked, for many years, for the Iranian intelligence and she brought to the police's attention documents that proved it.
She repeated her testimony in the appropriate fora, in sittings dating back to March and April 2011.
This led to the beginning of a careful, three-yearly analysis of Ms. Yazicioglu's partner by Turkish counterintelligence.
The casewas coded 2011/762 by Turkey's bureaucracy.
It turned out, almost immediately, that Ms. Yazicioglu's partner was in direct contact with Hakan Fidan.
Furthermore, the lady's partner had had problems with the police because he had taken part in the "Night for Jerusalem", an anti-Zionist demonstration in favour of the application of Koranic law in Turkey – a street movement that had taken place in Ankara, Sincan district, at the end of January 1997.
On that occasion, there was a fiery speech by the Iranian Ambassador to Turkey.
Yazicioglu was also responsible for education and culture in the Sincan district. He organized a Shiite religious event, which was one of the reasons why the Armed Forces "closed down" the government in 1997, thus putting an end to it.
In fact, the Turkish military structures sent some tanks to show Sincan to what extent the Islamist initiative had been disliked by the Turkish Armed Forces' leadership.
In that case, Yazicioglu was sentenced to over three years of prison for having supported a terrorist organization.
After his release, he moved to Istanbul, where he was not noticed until 2008, when he was reactivated by the Iranian intelligence.
Moreover, Yazicioglu had maintained excellent relations with the murderers of the journalist, Ugur Mumcu, and of the university Professor, Muammer Aksoy.
The fact is that, according to many testimonies, Hakan Fidan remained in close contact with the Iranians' informant and met him several times.
Both Fidan's son and Yazicioglu's son were enrolled at the Bilkent University of Ankara, and they were used as channels of communication between the two.
Yazicioglu's partner always proclaimed she had always had close relations with MIT, and in any case she had several passports hidden in her house, as well as copies of reports written by her husband for the Iranian intelligence Services.
The primary task entrusted to her husband and her son by Iran was to supervise the Nuclear Research and Training Centre in Čekmece, Istanbul, probably sitting in a car to report remarkable data on a map, possibly with some explanatory notes.
The Turkish operative had also drawn the escape routes and the confidential entrances of that Nuclear Research and Training Centre – a sign that he knew it well and from inside.
A job as labourer of the intelligence Services, however, which certainly did not allow to have access to the top managers, as it happened to Yazicioglu with Hakan Fidan.
Ms. Yazigioclu also stated before the Turkish CS that her former husband had satellite photos of the US Consulate in Istanbul and of the Israeli one.
Never underestimate an angry wife. The files found in Yazicioglu's house also concerned confidential military maps of the Adana and Gaziantep provinces – now very important for the issue of migrants from Syria – and a series of personal files of public figures, including those of some government members as well as senior leaders of the ruling party, the AKP.
Another document found at Yazicioglu's house – again thanks to Ms. Yazicioglu's help – concerned the names of young Turks included in some terrorist organizations linked to the Pasdaran, especially young people who expressed strongly anti-American and anti-Semitic views.
The documents seized also concerned the methods of reporting and meeting with the Iranian agents, as well as a video of the Turkish police showing a meeting between Yazicioglu and the current Head of the al Quds Forcein Turkey, Naser Ghafari, who had the cover of political attaché at the Consulate General of Iran to Ankara.
In May 2019, however, also Bashar el Assad revealed he had direct contacts with Hakan Fidan in Tehran, but also on the Kassab border, where the Syrian leader expressed his willingness to meet Erdogan as soon as possible.
In an interview with the Turkish journalist Mehmet Yuva, Assad stated he wanted to cooperate with Turkey, and also maintained that Syria did not deal with Turkey only indirectly – through Russia or Iran – but also through direct meetings in various external fora.
Moreover, Erdogan knows very well the U.S. "federal case" regarding an Iranian executive called Reza Zarrab, who had been operating for years to avoid or manipulate U.S. sanctions against his country.
Zarrab bribed many Turkish Ministers and officials, including some members of Erdogan's family.
Probably, the mechanism put in place by Zerrab provided Erdogan's family with vast wealth, in addition to other sources of income.
As noted above, it was precisely Mir Vakili who informed us – through Zerrab – that there were problems with the Turkish State bank, Halkbank, and made us read about the relations between Zerrab and the then Turkish Economy Minister, Zefer Caglayan.
The Minister himself enabled Zerrab to move the funds for foreign operations without any problems, promising the Halkbank executives substantial commissions on transfers.
Mir Vakili also informed – per tabulas- of the fact that there was another Iranian operative behind Zerrab's operations.
As proven by documents, after the appointment of Hakan Fidan as Head of MIT, Erdogan himself met the Head of the Iranian network in Turkey – who, at the time, was again Mir Vakili – to discuss the Iranian oil operations through Turkey and to proceed to a possible alliance between Iran – that Erdogan has often called his "second home" – and the Turkish commercial and political elites.
National Security of PakistanPost 9/11: A Critical Review
Pakistan's troublesome decades preceding the millennium mark all boiled down to significant events of the morning of September 11, 2001, coupled with its prevailing traditional animosity on its eastern borders. The years following 9/11 all put Pakistan's security apparatus in an unprecedented situation unlike any faced before, especially on the internal security domain with the external security paradigm remaining unchanged. The blowback of the Afghan crisis (from the 1980s-1990s) had poised itself to strike following Pakistan's alignment towards its American ally. This new myriad of security issues ignited a destructive trial and error process for the Pakistani state, dealing with challenges unknown to it, and through that trial and error process emerged solutions: both material and ideational. The first 8 years of the millennium can easily be described as a roller coaster: starting from military rule and ending with a shift towards democratic civilian rule and filled with internal power play of politics, starting with the after-effects of the turmoil of Kargiland ending with the ill-fated Mumbai attacks along with encompassing the 2002 Military standoff which put South Asia on the brink of all-out war and lastly starting with the ill-fated menace of the 9/11 after impacts seeing no end in the 8 years.
Identifying National Security Threats & Issues
Foreign Interests:one of the core threats to Pakistan's national security emanate from the interests and actions of foreign powers, precisely the United States. The United States initiated war on terrorism starting from 2001 in Afghanistan had compelled Pakistan to be an ally. An as an ally, Pakistan had to face the brunt of war more than the American as Pakistan shares a physical border with Afghanistan and cannot escape from the ripple effects of conflict in Afghanistan.
Lack of Direction on the PoliticalLevel: The top echelons of the Pakistani state to date have not defined any or laid out a policy for National Security or National Defense policy. The lack of such a policy framework on defense and security issues starts of a domino leaving the "purpose for war" undefined. The lack of broader political end made this whole war a seemingly futile effort as the national security issues remained unaddressed.
Religious Extremism: Pakistan's toughest domestic national security threat at that time was the religious extremism. Pakistan had faced severe challenges from extremism in the early 2000s. Extremism is the fringe element to hijack our noble faith, steal the Quaid's vision, jeopardize our economic well-being, undermine our moderate outlook, and hurt our international standing. He regarded this fight against extremism and terrorism as a battle for the very soul of Pakistan.Mushrooming of Madrasas in the 1970s and 80s was the tactic used to increase the morale of fighters against the Soviets. This cause is still preliminary in the Madrasas to promote religious extremism.
Baluchistan Insurgency under the Musharraf government had been again the major threat to the national security of Pakistan. The Baloch people have always shown antagonism to the military ruler because of their confrontation with the Bloch people in the previous insurgencies and that's why the uprising in Baluchistan took more strength after a few years of Musharrafgovernment. The events that triggered the violence in the province include the murder of Nawaz Akbar Bugtiand the enforced disappearance and extrajudicial killing of Bloch people. The volcano of Baloch eager erupted after the death of Nawab Akbar Bugti and an organized rebellion started.Baluchistan Liberation Army was the deadliest liberation party in the province. They have done many violent actions in the province such as rocket attacks, suicide missions, spreading rumors, create uncertainty, in the minds of people, terrorize people, hit electricity pylons, blow up gas pipelines, etc.
Another issue regarding the Balochistan insurgency was the division of Balochistan between 'A' areas and 'B' areas. B areas were considered to be the areas where police had no jurisdiction and had given no right to police to investigate and interrogate any immoral activity in the 'B' region. Only 5% of Balochistan was an 'A' area and the rest 95% was a 'B' area. This 'B' area was the hub of all insurgents and liberation parties.
Another important national security issue was the lack of police reform to fight effectively against the threats of different nature that emerged after 9/11. Former IG Sindh ShoaibSuddle asserted in an interview, that there must be a reform in the police department so that it become adaptive and agile to the emerging threats.
Means and Methods Adopted For Dealing with National Security Threats
Counter-Terrorism Department
Punjab Police in the early 2000s had taken an initiative to counter the terrorist threats i.e. formation of a new department called Counter-Terrorism Department (CTD). Its motto is "To fight terrorism in all its manifestations" CTD registers and investigates all terrorism-related cases at the newly established CTD Police Stations. The creation of Counter-Terrorism Force (CTF) within CTD was another landmark initiative. Highly educated corporals (1200 in number) had been inducted and given the most modern training with the collaboration of the armed forces and friendly countries. These corporals had been deployed all over the Province to perform their mandated tasks. State of the art gadgetry and equipment have been provided to CTD and its infrastructure is being improved.CTD has varied functions which include Collection, collation, and dissemination of information regarding terrorism, violent extremism, Detection, and investigation of offenses of terrorism and terrorism financing under the Anti-Terrorism Act 1997.
Police Order 2002
Another method government of Pakistan had taken to cope up with national security issues was the police order 2002. The police Order 2002 was promulgated on 14 of August 2002 as Chief Executive's Order No. 22 of 2002 and it replaced the police Act of 1861 (Vof 1861). It contained 19 chapters, 188 articles, and 4 schedules. Its primaryobjective was to reform the police in such a way that it could "functionaccording to the Constitution, law, and democratic aspirations of the peopleof Pakistan"
Forensic & IT Support
This was the decision taken by the government to provide forensic and IT support. In doing so, the Government hired different IT experts to sort the computer technology challenges and related cases. On the other hand, the government hired different staff and scientists for forensic matters.
Conversion of 'B' Areas into 'A' Areas
To eliminate the terrorists and insurgent threats, the government of Pakistan had converted all the Balochistan area into the 'A' areas. And then the police department had jurisdiction overthe whole of Balochistan.
Counter Insurgency Operation
In the timeline of 2000-2008, the government of Pakistan had decided to carry out full-fledged military operations against the terrorist and insurgents sentiments. First Battle of Swat; Operation Rah-e-Haque was the first suchoperation carried out. It was the battle fought between October 2007 and December 2007.
Strategy to Eradicate Extremism
To combat extremism, Khalid Kasuri asserted that we are pursuing a multi-pronged strategy with military, political,and economic tracks. The strategy hinges on rejection of violence, enforcement of therule of law, broadening of political participation, spread of education, and expansion ofeconomic opportunities. An elaborate FATA Development plan for the Tribal areas ofPakistan has been designed, including initiatives like Reconstruction Opportunity Zones(ROZs). The effort is to wean vulnerable people away from the appeal of extremism.
Decision Making Process and National Security Interests/Objectives
The key decision-makers were as follows, in order of importance regarding decision-making powers
Pervez Musharraf: who was at the time President and Army Chief was the key decision-maker regarding issues overall and national security.
Corps Commanders Conference: the meeting of top leadership of the Pakistan Army.
National Security Council: Meeting of the top leadership consisting of government institutions and military. Includes the Prime Minister/ service chiefs and ministers.
It is important to notice that during the timeline of 2000-2008, the importance of the Corp Commander Conference outweighed National Security Council in decision making, even though the latter consisted of senior officials. Moreover, the decision-making process by military command pursued a narrow tunnel vision approach towards the national security issues. This happened due to the lack of trust in civilian authorities by military officials.
Conclusion
The first eight years demonstrate a disparity amongst the top grand strategic level and the operational and tactical levels. The security apparatus of the country has adopted to deal with the changing nature of threats but the lack of consensus and political will prevent to see through that the kinetic/operational success combine to form an overall strategic victory. To cultivate success on the national level, the top echelons of leadership need to demonstrate sincerity in dealing with issues otherwise all the costs paid in securing and defending the country will all have gone in vain.
The Nature of Islamist Violence in France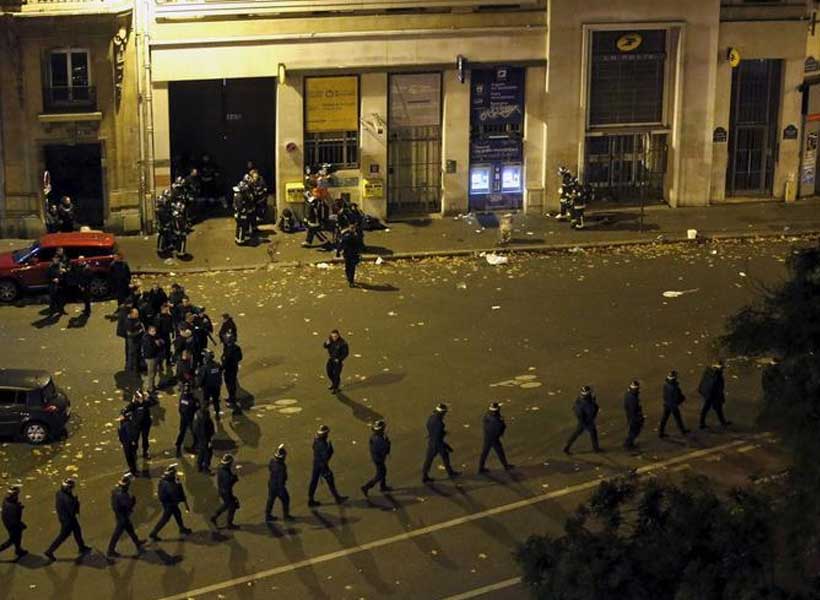 France faces a persistent jihadist threat, and all indications suggest the violence afflicting the country will continue. France has been targeted for upwards of three decades, but the frequency of attacks has increased quite dramatically over the past ten years or so. There are several reasons why it is distinctly fertile territory for jihadist activity and why militants have declared France an enemy and priority Western target. France is a European hub of jihadism and has been hit particularly hard in recent years. It has the largest Islamic population in Western Europe and, recognizing this, militant organizations devote time, effort, and resources to media production aimed at existing supporters and potentially receptive elements within French society. While only a small percentage of this varied demographic is involved with jihadist activity, individuals residing in France conduct most attacks. In other instances, militants travel to France and gain entry prior to committing violence. The country's population profile is important to consider but does not explain why some are willing to kill and die for their cause on French soil.

Historically, much of the Islamist violence against France has been motivated by French interference in Muslim lands. This was true of the Algerian Armed Islamic Group (GIA) in the 1990s and is largely the case with al-Qaeda and the Islamic State (IS) today. Jihadists have consistently made this clear in their propaganda and martyrdom statements. In addition to this, militants have struck religious targets and there has been imported conflict related to external events.

The 2015 attack on Charlie Hebdo's offices and recent series of blasphemy-motivated incidents represent a marked typological development for jihadism in France. In response to the public's demand for action, French President Emmanuel Macron has announced measures to fight "Islamist separatism" and has been working with European and international partners on matters of border security. Macron's statements and announced policies have evoked outrage from some within France and internationally. Jihadists are capitalizing upon this and propagandizing Macron's strategy in a way that hardens the enemy distinction of France, framing it as a nation that is waging war against Muslims at home and abroad. This is a very potent narrative for inciting violence.

National Security Profile
Emmanuel Macron has been criticized for his strategy as well as his comments about Islam being "in crisis". Macron's remarks are particularly noteworthy given the composition of French society. Islam is the second largest religion in France and Pew Research Center estimates there are 5,720,000 Muslims living in the country, accounting for 8.8% of the total population. Other sources place this figure closer to 5 million. Macron is accused of over-generalizing and stigmatizing the nation's Islamic population in response to the actions of a comparative few.

The veracity of Macron's claims can be debated, and the efficacy of his plan is unknown at this time but there is significant public pressure on the government to address the momentum of militant violence. The attacks have spurred discussion about strengthening French border security and immigration policy. Macron has called for the "refoundation" of the Schengen area and has urged Europe to do more to prevent illegal immigration, citing threats posed by trafficking networks with terror links.
The global context saw tremendous geographical expansion and numerical growth in Islamist militancy over recent decades. These broader international trends have notably affected the European jihadist landscape and associated ideological currents have influenced some elements within France. France is as well a site of militant network formation and there is a degree of interplay between domestic and international dynamics.
In 2018, the Center for Strategic and International Studies estimated the number of "Sunni Islamic militants" worldwide to be around four times higher than on September 11, 2001. A study by the Dutch General Intelligence and Security Service (AIVD) found that France was the Western nation most often attacked from January 2004 to December 2018, accounting for 27% of all incidents. The AIVD says the first jihadist attack on French soil during this period was in 2012 and since then, the country has experienced frequent violence. Additionally, the Program on Extremism estimated that France has been the target of 35% of all combined attacks conducted in Europe and North America since 2014.

Several other assessments have illuminated the scale of France's security troubles. In 2017, European Union anti-terror chief Gilles de Kerchove warned there were 17,000 militant Islamists living in the country. Following the December 2018 Christmas market attack in Strasbourg, France 24 reported that approximately "26,000 people who are believed to pose a danger to France are currently categorised as fiché S," and "roughly 10,000 of those are believed to be religious extremists who have been radicalised, some in fundamentalist mosques, some online, some in prison and others abroad." Upwards of 2000 French nationals have reportedly joined the Islamic State and in 2016 the French government estimated that 1,400 prison inmates were "radicalized".

Foreign Policy
From the Armed Islamic Group in the 1990s to al-Qaeda and the Islamic State today, France's enemies have been forthright about what motivates them to conduct attacks. French intervention in Muslim lands has fueled decades of Islamist resentment. Jihadist leaders continually reiterate this in their messaging, as do attack perpetrators in their martyrdom statements and claims of responsibility.

France had various degrees of involvement in the Algerian Civil War, the Gulf War, the War in Afghanistan, the Libyan Civil War, and the conflict in Mali. France has deployed 5,100 military personnel to the Sahel and has around 1,000 more troops stationed in Iraq. It maintains a military presence in Mali, Chad, Niger, Ivory Coast, and Burkina Faso as part of Operation Barkhane. This is France's largest operational military footprint in Africa since the 1950s. France has also played a highly visible and multifaceted role in fighting the Islamic State in the Middle East.

Jihadist propaganda frames the country as an aggressor, foreign occupier of Muslim lands, and a crusader state waging war on Islam. Following 9/11 and entry into the War in Afghanistan, France and other coalition nations were increasingly portrayed in this way. Al-Qaeda propagated similar narratives following the 2013 launch of Operation Serval in Mali.
The development of media campaigns specifically geared towards Western audiences has increased the reach and traction of jihadist narratives within these societies. Incorporating this approach into the overall military strategy against their enemies helped bring the war to the streets of Western cities. Al-Qaeda's propaganda efforts in the 2000s and early 2010s had some success with incitement, but the Islamic State drastically increased the offensive tempo against the West in 2014. Although there were jihadist plots in the 2000s, militants did not have a great deal of operational success on French soil again until the turn of the decade. France notably refrained from the 2003 War in Iraq and seemingly avoided much of the violent backlash associated with it. The general growth of Islamist militancy since 9/11 is another contextual trend to consider.

The Islamic State demonstrated its capabilities through its sweeping military victories, caliphate, unprecedented propaganda infrastructure, and vast global reach. When the US-led coalition intervened against the organization in Iraq and Syria, IS harnessed its robust media apparatus to launch targeted campaigns against participating nations. The Islamic State's top leadership declared France an enemy and the organization produced specialized French language video, audio, and online print materials. IS has also been very effective in its use of social media and messaging applications.

The Islamic State's spokesman at the time, Abu Muhammad al-Adnani, released a statement in September of 2014 that tracked with the evolving trends of jihadist violence in the West. Adnani was very explicit in his instructions, "If you can kill a disbelieving American or European – especially the spiteful and filthy French – or an Australian, or a Canadian, or any other disbeliever from the disbelievers waging war, including the citizens of the countries that entered into a coalition against the Islamic State, then rely upon Allah, and kill him in any manner or way however it may be." He provided simple tactical advice to streamline the attack process, "If you are not able to find an IED or a bullet, then single out the disbelieving American, Frenchman, or any of their allies. Smash his head with a rock, or slaughter him with a knife, or run him over with your car, or throw him down from a high place, or choke him, or poison him."

Blasphemy
There had been demonstrations against Salman Rushdie in the late 1980s and against the publication of cartoons depicting the Prophet Muhammad by Denmark's Jyllands-Posten in 2005, but not lethal attacks of this nature over such things on French soil. The recent surge in these kinds of incidents and the animosity over Emmanuel Macron's plan to fight "Islamist separatism" have added dimension to France's jihadist threat. Militant propaganda has focused on blasphemous acts by French citizens and has framed Macron's strategy as a direct attack on the country's Muslim population.

 There were several warning signs leading up to the 2015 Charlie Hebdo attack. A 2010 issue of al-Qaeda in the Arabian Peninsula's (AQAP) Inspire magazine featured a timeline of events related to depictions of the Prophet Muhammad from 2005 to 2010, which included explicit mention of Charlie Hebdo. Anwar al-Awlaki warned, "If you have the right to slander the Messenger of Allah, we have the right to defend him. If it is part of your freedom of speech to defame Muhammad it is part of our religion to fight you." Awlaki wrote about "the hatred the West holds towards Islam and the Prophet of Islam". He called for retaliation and claimed that "Defending the Messenger of Allah is a greater cause than fighting for Palestine, Afghanistan or Iraq; it is greater than fighting for the protection of Muslim life, honor or wealth." Awlaki focused on Western insults towards the most sacredly held beliefs of many Muslims, sanctified anger over these offences, and gave the greenlight for reprisal.

A subsequent 2013 issue of AQAP's Inspire included a section about the "French crusader intervention in Mali" and a wanted poster featuring individuals accused of insulting Islam. Charlie Hebdo's Stéphane Charbonnier was among the designated figures. On January 7, 2015, brothers Said and Cherif Kouachi conducted a raid on Charlie Hebdo's offices that killed 12 people, including Charbonnier. The shooters had trained in Yemen, identified with AQAP, and executed the attack in retaliation to the magazine's depiction of the Prophet Muhammad.
Blasphemy-motivated violence has reemerged with intensity in recent weeks, sparked again by the republication of these cartoons. Events transpired rather quickly with the high-profile Charlie Hebdo trial, the stabbing near the magazine's former offices, the announcement of Emmanuel Macron's plan, the beheading of history teacher Samuel Paty, and the church attack in Nice. Leaders of Muslim nations have scorned Macron, anti-France protests have erupted across the Islamic world, consumer boycotts have been promoted against French products, and there was a stabbing and subsequent Islamic State-claimed bombing targeting French diplomatic personnel in Saudi Arabia. Jihadist organizations and their online supporters have been actively stoking hostilities, celebrating the attacks, and calling for more violence. They have focused on Macron as a figurehead for insults to Islam and the Prophet Muhammad. The French government is accused of enabling and even encouraging blasphemy.

France is faced with a complex threat from independent actors as well as militants directed, guided, and inspired by jihadist organizations. France is in a precarious position and faces potential violence if a certain foreign policy decision is made, a citizen blasphemes, the state enacts a security measure, or an external event occurs in some foreign flashpoint. This reality informs the French desire to assert national sovereignty. France's security environment is showing signs of deterioration and there is nothing to suggest the violence will subside anytime soon. It is clear the French people want meaningful action and time will reveal if Emmanuel Macron's approach will have any real impact.
Europe's Cyber Resilience
In today's world, no organization or enterprise is completely safe from cyber-attacks or their possible consequences. In fact, one may even argue that the effects of Cyber Security incidents on our increasingly interconnected world have the potential to negatively affect every single individual on this planet. As a result, and aided by a progressively complex landscape of regulatory and legal requirements in this field and beyond, raising awareness of Cyber Security threats and, by extension, building Cyber Resilience, have developed from a traditionally rather technical matter into an increasingly important strategic topic for businesses, on the one hand, and into a critical diplomatic challenge for States, on the other hand.
The EU Network and Information Security Directive was the first piece of EU-wide Cyber Security legislation and aims to enhance Cyber Security across the EU. The national supervision of critical sectors, such as energy, transport, water, health, and critical digital service providers, including online market places, as well as the enhancement of national Cyber Security capabilities and facilitation of cross-border collaboration, are the key topics covered by the NIS Directive.[1] Moreover, the NIS Directive is part of the EU Cyber Security Strategy, which states "achieving Cyber Resilience" as one of its five priorities.[2] However, the fact that the NIS Directive was only adopted in 2016, with a deadline for national transposition by EU member States as recent as May 9, 2018, illustrates that Cyber Security and Cyber Resilience are relatively new topics in international collaborative efforts surrounding security and stability in Europe. One may argue that this recency inherently implies a certain lack of preparation for Cyber Security incidents; thus, vulnerability.
"The technology of today serves not only a Weberian predictability imperative – to further rationalise society. It makes society less safe and its individuals less free" – recently stated my former professor Anis H. Bajrektarevic discussing the EU cyber-related legislation.[3]Hence, a preparation, in other words – strategic investment in preventative measures and resources, is considered an essential aspect of Cyber Security as well as critical to Cyber Resilience. While Cyber Security is primarily concerned with the protection of information technology and systems,[4] Cyber Resilience aims to ensure the effective continuation of an organizations operations and to prevent demobilization of business- or organization-critical functions in the event of security incidents.[5] To be more specific, it is "the ability to prepare for, respond to and recover from cyber attacks" and other security incidents, such as data breaches, that is commonly referred to as Cyber Resilience.[6]
In this context, it has been argued that the creation of a resilience-conscious culture is a key element of successful Cyber Resilience strategies.[7] Creating such a cyber resilient culture involves raising awareness of Cyber Security threats, such as phishing and malware, and communicating ways to minimize risks stemming from them to people outside of Cyber Security functions.[8] The main goal here is to facilitate a cyber resilient mindset through awareness-building measures, leading to the question: If promoting awareness of Cyber Security threats ultimately enhances Cyber Resilience, how can we, first of all, assess the status quo of Europe's Cyber Resilience and subsequently, monitor the progress and effectiveness of such awareness building measures, in order to better understand, compare and ultimately enhance the Cyber Resilience of individual States and Europe in its entirety?
This essay will argue that "a false sense of security" in the private sector is a warning sign regarding the Cyber Resilience of States, hence, a warning sign regarding the status quo of Europe's Cyber Resilience. Moreover, it will argue that "a false sense of security" can serve as a valuable indicator for the effectiveness of, and increased need for Cyber Security awareness measures. This will be accomplished through the following approach:
Firstly, the essential need for and feasibility of active preparation for seemingly unlikely crisis situations, will be emphasized. To illustrate this point, the controversy surrounding the classification of the COVID-19 pandemic as "black swan event" will be discussed. Secondly, the discussion of several recent Cyber Security related incidents and their implications, will highlight that businesses and governments worldwide must, more than ever, and especially due to the C-19 related acceleration of digitalization, improve their Cyber Resilience. The main goal here will be to draw attention to the worldwide existing deficiencies regarding Cyber Resilience and, based on this, illustrate the need for and value of finding new ways to assess Cyber Resilience, but also key aspects of Cyber Resilience. Thirdly, current insights from the recently published study "Cyber Security in Austria"[9] will be discussed and contrasted with the respective risk assessment from The Global Risks Report 2019[10] to illustrate apparent discrepancies in security related self-perception in the private sector versus the reality of the risk situation. It is important to note here that "a false sense of security" means feeling safe in an unsafe environment. Therefore, such discrepancies represent "a false sense of security". As a final step, possible implications and limitations of the presented ideas will be discussed.
A black swan event is an unpredictable, highly improbable and rare event that has serious and potentially catastrophic consequences. One main characteristic of black swan events is the widespread insistence that their occurrence was obvious in hindsight; thus, should have been foreseen.[11] In the recent past, this concept, which the Lebanese-American philosopher, professor and former Wall Street trader, Nassim Nicholas Taleb, developed and already described in 2007, has, in connection with the C-19 pandemic, again become a topic of conversation – not least because of social media, such as Twitter (#blackswan). While there seems to be general disagreement as to whether the ongoing C-19 pandemic constitutes a "real" black swan event, Taleb himself stated in an interview that the eventual outbreak of a global pandemic with all its consequences was, in fact, a predictable "white swan" event, arguing that companies, corporations and especially governments, had no excuse, not to be prepared.[12]
Regardless of swan color, however, in connection with the aforementioned ability to prepare for cyber attacks, it can be argued that a particularly relevant consequence of the C-19 pandemic, in terms of Cyber Security and subsequently, security in Europe, has been the acceleration of digitalization throughout the world, affecting the public and private sector, as well as the private sphere of people's homes. Exit restrictions and other social-distancing measures imposed by governments worldwide, in an effort to curb the spread of the virus, have caused the global demand for remote working technologies to skyrocket within a remarkably short period of time. For example, the video conferencing solution provider Zoom experienced, within just a few weeks, a surge from around 10 million daily active users at the end of December 2019, to over 200 million daily active users in March 2020.[13] It was not long before data privacy and data security related problems with Zoom became apparent: "Zoom bombing" or video hijacking, which refers to the unwanted and disruptive intrusion of a person into a Zoom video meeting, a lack of end-to-end encryption and, in this regard, misleading information advertised on part of the provider, along with various IT security related vulnerabilities that allowed hackers, among other things, unauthorized remote access to end user's Mac computers – including webcam and microphone access, Zoom's deployment of in-app surveillance features, as well as questionable handling and alleged trade with the obtained user data were, already by April 2020, seen as a considerable cause for concern, leading security experts to describe Zoom as "a privacy disaster", and "fundamentally corrupt". Moreover, Arvind Narayanan, associate computer science professor at Princeton University, was quoted as saying: "Zoom is malware".[14] The most memorable piece of news concerning Zoom was, however, arguably about the British prime minister Boris Johnson accidentally posting sensitive information, including the Zoom meeting ID and the login names of several participants, when sharing a screenshot of his first-ever digital cabinet meeting via Twitter.[15]
The example of Zoom illustrates how companies, organizations, governments and private individuals benefit to an unprecedented extent from the advantages of digitalization, especially in the context of the ongoing C-19 pandemic, but also beyond such global crisis situations, while at the same time being faced with the considerable challenges and security risks brought about by the new technologies of what is known as the Fourth Industrial Revolution. This Fourth Industrial Revolution, being "characterized by a fusion of technologies that is blurring the lines between the physical, digital, and biological spheres", is changing the ways we live, work and interact,[16] resulting in significant risks to the privacy of natural persons, as well as to security and stability in general.
Several recently occurring or publicly emerging Cyber Security incidents underpin the scope of these risks: A cyber-attack on the British airline EasyJet, in the course of which personal data including email addresses and travel plans of 9 million EasyJet customers and additionally, credit card details of over 2,000 customers, were stolen, became known in May 2020.[17] This once again demonstrates that companies of all kinds can at all times become targets and victims of cyber-attacks. Costly penalties for violations of the General Data Protection Regulation (EU) 2016/679 (GDPR), as well as claims for damages and lawsuits by those affected and, last but not least, the loss of reputation often caused by such security incidents, pose significant challenges for companies under any circumstances. These challenges can, however, easily become existence-threatening, especially in view of the C-19 induced crisis situation, in which particularly the aviation industry currently finds itself in, as recently highlighted, when Austrian Airlines received EUR 450 million in financial aid from the Austrian government.[18]
On the one hand, the EasyJet security incident illustrates that Cyber Resilience has, in recent years, developed from a formerly predominantly technical matter into a business-critical strategic topic and, in today's world, competitive advantage for companies, whereas on the other hand, the case of Austrian Airlines requiring millions of Euros of state aid to continue their operations, illustrates how crisis situations faced by private companies can and do affect States.
As a matter of fact, we live in a time where the vulnerability of critical infrastructure is a real concern among security specialists[19] and States, as illustrated by the following example: A joint memo, sent out in May 2020 by German intelligence and security agencies, warned German operators of critical infrastructure against hacker attacks. The memo included a description of the hackers' approach as well as information indicating long-standing compromises in corporate networks of companies operating in the energy, water and telecommunications sector,[20] in other words, critical sectors covered by the EU Network and Information Security Directive 2016/1148 (NIS).
It is in light of security incidents like these, that the results of and contradictions arising from this year's "Cyber Security isn Austria" study (KPMG, 2020),[21] may be perceived as especially worrying: According to the study, 27% of 652 companies surveyed place great trust in their Cyber Security measures, while 58% "rather" trust their Cyber Security measures. At the same time, 57% of participating companies became victims of cyber attacks in the past 12 months, of which 74% where phishing attacks.[22] It is important to note here, that, when it comes to the prevention of phishing attacks, security experts consider regularly training employees on security awareness, essential.[23] In the context of such Cyber Security awareness measures, it seems especially interesting that the study highlighted the significance of employees in the detection of cyber attacks, as opposed to merely focusing on employees as a potential weakness: 79% of companies stated that they had become aware of a cyber attack through their own employees, while internal security systems ranked second (72%) as a means of detection. Awareness building measures must, therefore, remain a high priority for companies.[24]
Furthermore, the study established that one third of companies believe it would take them 1 to 4 weeks to safely remove attackers from their systems, while a fourth of companies even believe it would merely take them between 2 and 6 days. These findings are in direct contradiction with the considerably longer and demonstrably increasing average "dwell time" (100 to 170 days) of attackers in corporate networks.[25] Regarding Cyber Resilience, it is worth noting here, that although 69% of companies surveyed invest in awareness and security monitoring to protect themselves against cyber attacks, only 25% prepare for possible damage through cyber insurance coverage.[26] Also, the study found that 82% of companies would like to see established a government agency dedicated exclusively to Cyber Security issues and 77% would like to be supported more by the State, while at the same time, 57% state that they do not trust the authorities when it comes to Cyber Security. Additionally, it was found that the primary expectation (64% of companies) companies have toward the State is the provision of information and EU-wide support as well as exchange between experts from the State and private sector, in order to learn from each other.[27] Considering the companies' expectations regarding the exchange of information between experts, it seems particularly striking that about 90% declined to comment on the effects that past Cyber Security incidents had in terms of damage caused to their reputation. Based on this finding, it was concluded that a trustful exchange of information must be encouraged and observed, that changes to the existing legal framework would help facilitate open communication on cybercrime.[28]
All in all, it was concluded that Austrian companies mistrust others, but do not protect themselves sufficiently, that they demand cooperation, however, shy away from open communication and that they feel more secure than they are.[29] In other words, "a false sense of security" in the Austrian private sector, emerged as a key finding.
It was already established earlier that "a false sense of security" means feeling safe in an unsafe environment. Therefore, it seems only logical to look in more detail at the threat environment, also known as risk environment, in which businesses in today's world operate in. For the sake of coherence and comparability, the following section will, first of all, examine Austria's situation before briefly considering the global risk environment:
The "Risks of Doing Business 2019" report (World Economic Forum) rates cyber-attacks as the most critical business risk in Austria (46.7%) and data fraud or theft as second critical (34.1%).[30] Taking into account the previously discussed findings regarding levels of trust companies place in their security measures (27% trust "greatly", 58% "rather" trust)[31] and unrealistic company estimates of attacker "dwell time" in corporate networks, "a false sense of security" clearly reemerges. The top Risks of Doing Business 2019 on a global scale are fiscal crises (28.9%), closely followed by cyber attacks (28.2%) as the second critical risk and unemployment or underemployment (28.2%) as the third critical risk, while data fraud or theft ranks seventh (22.4%),[32] firmly establishing technological risks among the most critical risks globally.
Overall, and especially against the background of the global risk environment and increasing interconnectedness of the public and private sector, "a false sense of security", or to be more precise, "a false sense of Cyber Security" in the private sector must, therefore, be considered a significant threat for the security of private companies and, consequently, the security in Europe, a warning sign regarding the status quo of Europe's Cyber Resilience and, one may argue, valuable instrument in assessing the effectiveness of Cyber Security awareness measures.
While the scope and purpose of this essay did not allow for an in-depth analysis of how "a false sense of security" may practically be translated into a quantifiable, clearly defined key performance or risk indicator, it may serve as a starting point in doing so. Also, it may rightfully be argued that any indicator of performance or risk must be evaluated in the context of already established key performance and risk indicators, as well as existing efforts, procedures and best practices in the field, in order to fully assess its value and usefulness. Again, the scope of this essay did not allow for an in-depth analysis in this regard. Nevertheless, it may prove useful as a starting point in doing so. Other limitations and challenges arising from the scope, purpose and choice of approach as well as ideas advanced in this essay, include the risk of bias when generalizing from Austria to Europe and the risk of response bias (demand bias) when utilizing survey questions to identify "a false sense of security" with the same participants.
Nevertheless, despite these limitations, it seems possible to derive the following conclusions from the analysis conducted in this essay: a) the security and stability in Europe depend on the ability of States to continuously improve and maintain their Cyber Resilience, b) Europe's Cyber Resilience is closely tied to the Cyber Resilience of each States' private sector and, as a result, the actors operating within them, c) improving cooperation and trust between the public and the private sector as well as between States is necessary to improve Europe's Cyber Resilience and, d) an organization with the appropriate authority, financial and professional capacity as well as reach, such as, one may argue, the OSCE, must act as the initiator and governing body of projects aiming to utilize "a false sense of security" to assess Europe's Cyber Resilience and existing security awareness measures.
All in all, one may conclude that in order to ensure and enhance security and stability in Europe in our increasingly interconnected world, especially in the face of rapid technological progress, new technologies and the recent acceleration of digitalization, an urgent need to continuously improve and monitor Europe's Cyber Resilience exists. This will call for more and more cooperation between the public and private sector, as well as between States and will, consequently, likely even heighten the significance of international organizations, such as the OSCE, in initiating, financing, overseeing and supporting Cyber Resilience initiatives in Europe.
---
[1] ENISA. NIS Directive. n.d. https://www.enisa.europa.eu/topics/nis-directive (accessed June 25, 2020).
[2] European Commission. EU Cybersecurity plan to protect open internet and online freedom and opportunity. February 7, 2013. https://ec.europa.eu/commission/presscorner/detail/en/IP_13_94 (accessed June 25, 2020).
[3]Bajrektarevic, Anis. Twinning Europe and Asia in Cyberspace: the EU GDPR Legislation and its Transformative Power.January 2019. Diplomat Magazine (Hague-Brussels)
[4] RSI Security. What is cyber resilience and why is it important? August 14, 2019. https://blog.rsisecurity.com/what-is-cyber-resilience-and-why-is-it-important/ (accessed June 25, 2020).
[5] De Groot, Juliana. What is Cyber Resilience. February 4, 2019. https://digitalguardian.com/blog/what-cyber-resilience (accessed June 25, 2020).
[6] IT Governance Ltd. What is cyber resilience? n.d. https://www.itgovernance.co.uk/cyber-resilience (accessed June 25, 2020).
[7] Hughes, Mark. Beyond awareness: Create a cyber resilient culture. September 2019. https://thrive.dxc.technology/2019/09/10/beyond-awareness-create-a-cyber-resilient-culture/ (accessed June 6, 2020).
[8] Hughes. Beyond awareness: Create a cyber resilient culture. September 2019.
[9] KPMG. Cyber Security in Österreich. Study, Vienna: KPMG Security Services GmbH, 2020.
[10] World Economic Forum. Risks of Doing Business 2019. 2019. https://reports.weforum.org/global-risks-report-2020/survey-results/global-risks-of-highest-concern-for-doing-business-2020/ (accessed June 25, 2020).
[11] Chappelow, Jim. Black Swan. March 11, 2020. https://www.investopedia.com/terms/b/blackswan.asp (accessed June 25, 2020).
[12]Taleb, Nassim Nicholas, interview by Bloomberg TV. Taleb Says "White Swan" Coronavirus Was Preventable (March 31, 2020).
[13]Fuscaldo, Donna. Zoom's Daily Active Users Surged to 200 Million in March… and That's Part of the Problem. April 2, 2020. https://www.nasdaq.com/articles/zooms-daily-active-users-surged-to-200-million-in-march…-and-thats-part-of-the-problem (accessed June 25, 2020).
[14] Paul, Kari. 'Zoom is malware': why experts worry about the video conferencing platform. April 2, 2020. https://www.theguardian.com/technology/2020/apr/02/zoom-technology-security-coronavirus-video-conferencing (accessed June 25, 2020).
[15] futurezone. Netzpolitik: Boris Johnson postet aus Versehen sensible Infos.April 1, 2020. https://futurezone.at/netzpolitik/corona-boris-johnson-postet-aus-versehen-sensible-infos/400800110 (accessed June 25, 2020).
[16] Schwab, Klaus. The Fourth Industrial Revolution: what it means, how to respond. January 14, 2016. https://www.weforum.org/agenda/2016/01/the-fourth-industrial-revolution-what-it-means-and-how-to-respond/ (accessed June 25, 2020).
[17] Hauser, Christine. EasyJet Says Cyberattack Stole Data of 9 Million Customers. May 19, 2020. https://www.nytimes.com/2020/05/19/business/easyjet-hacked.html (accessed June 25, 2020).
[18] Hodoschek, Andrea. Wirtschaft: AUA-Rettungspaket steht: 450 Millionen Euro Staatshilfe.June 8, 2020. https://kurier.at/wirtschaft/aua-rettungspaket-steht-450-millionen-euro-staatshilfe/400934555 (accessed June 25, 2020).
[19] Allianz. Cyber attacks on critical infrastructure. n.d. https://www.agcs.allianz.com/news-and-insights/expert-risk-articles/cyber-attacks-on-critical-infrastructure.html (accessed June 25, 2020).
[20] Tanriverdi, Hakan. Kritische Infrastruktur: Behörden warnen vor Hackerangriffen.May 27, 2020. https://www.br.de/nachrichten/deutschland-welt/kritische-infrastruktur-behoerden-warnen-vor-hackerangriffen,S0CJ1JP (accessed June 25, 2020).
[21] KPMG. Cyber Security in Österreich. 2020.
[22] KPMG. Cyber Security in Österreich. 2020: 6.
[23] Lord, Nate. Phishing Attack Prevention: How to Identify & Avoid Phishing Scams in 2019. July 12, 2019. https://digitalguardian.com/blog/phishing-attack-prevention-how-identify-avoid-phishing-scams (accessed June 25, 2020).
[24] KPMG. Cyber Security in Österreich. 2020: 13.
[25] KPMG. Cyber Security in Österreich. 2020: 4.
[26] KPMG. Cyber Security in Österreich. 2020: 6.
[27] KPMG. Cyber Security in Österreich. 2020: 23.
[28] KPMG. Cyber Security in Österreich. 2020: 14.
[29] KPMG. Cyber Security in Österreich. 2020: 4.
[30] World Economic Forum. Risks of Doing Business 2019. 2019.
[31] KPMG. Cyber Security in Österreich. 2020: 6.
[32] World Economic Forum. Risks of Doing Business 2019. 2019.