End of August 2019 the United States was in the epicenter of a large scale international scandal. The cause of the scandal was failure of a covert operation of the American intelligence service which aimed to ensure penetration of its secret agents in the inner circle of Venezuela's President Nicolas Maduro (with the purpose of his subsequent ousting from the presidential post).
As a result of the unexpected panic which Bogota CIA (Central Intelligence Agency) station contracted, which had been followed by Langley, the inner circle of the President of Venezuela Nicolas Maduro exposed the biggest CIA influence agent in Venezuela – Diosdado Cabello, former Vice President of Venezuela, Chairman of the National Constitutional Assembly of the country, who became a secret agent of CIA operatives supposedly in June of this year.
As a result of the operative combination conducted in relation to Cabello (17-21/08/2019) the following results had been achieved:
1) Talks between Diosdado Cabello and CIA behind the 'back' of Maduro were wrecked;
2) Channel of CIA's agency penetration into Venezuela President's inner circle was identified (exposed);
3) High ranking American career intelligence officer-secret agent was identified. He attempted to recruit Diosdado Cabello and, possibly, established agency relations with the same;
4) Forms and methods of agency network of Diosdado Cabello with his curators from the US intelligence service were exposed, including connection with the Bogota embassy station;
5) Key items of talks between Cabello with CIA were identified, as well as the conditions (guarantees) on which he had been prepared to take over control of the country during pre-term presidential elections (which Maduro had to announce in accordance with the arrangements with the US during the talks in Oslo and Barbados).
All of the above has been done by the very career operatives of CIA and the US National Security Council, with their own hands, at their own will, with no coercion, as a result of panicking after the exposure on August 17, 2019 in the article by Manoylo of details of their Cabello recruitment covert operation, CIA operatives themselves exposed all their secrets, gave away their agent network, the communications channels, forms and methods of their intelligence and subversive activities against Venezuela.
We slightly pushed them to do all these things, a tiny little bit, by provoking their activities by our guesswork published in the article dated August 17th, obviously without asserting anything. Everything else which led to failure of the largest CIA operation in Venezuela (CIA operatives got very close to the second man in command in the country and they found common language – and not only that – with him), the Americans had done themselves.
The Course of Events
On August 17, 2019 one of the famous Venezuelan mass media outlets published the article Andrey Manoilo: Las inversiones rusas en Venezuela son tan importantes como las de Ucrania» (Andrey Manoylo, Konstantin Strigunov, Vicente Quintero, "Investments in Venezuela are as important as investments in Ukraine")[1], which contained a thorough analysis of the current standoff between Venezuelan chavists and the United States and their allies.
Thus, it was noted that the situation in Venezuela is moving in the direction of the country transitioning towards external management by the US, although chavists headed by Nicolas Maduro and their political allies (Russia and Cuba) are making certain efforts to slow down this process. The document emphasizes the new technologies of plotting 'color revolutions' (which spawned the so-called 'Venezuela precedence') and the talks in Oslo and Barbados (which were held between representatives of Nicolas Maduro and Juan Guaido without Russia's meddling), the purpose of which was to gradually 'turn in' Bolivarian regime by Venezuela's ruling establishment in exchange for guarantees. The article noted that these talks featured high risk of dismantling the chavist regime by way of organizing pre-term presidential elections in Venezuela under pressure of the United States (if Nicolas Maduro went for it).
The role in these processes of the Chairman of the National Constitutional Assembly Diosdado Cabello, the second man (after Maduro) in Venezuela, was specifically disclosed, as he is connected with Los Soles cartel – a chavist who had not been allowed to take part in the talks with Guaido in Oslo and Barbados, but who at the same time had built his relations with senior management and special services of Cuba (meaning the secret meeting of Diosdado Cabello with the Cuban leadership on June 8, 2019 in Habana) and – at the same time – complying with all the rules of secrecy, secretly from Maduro he had contacted the intelligence service of the United States of America (CIA). The article exposed the operational game played by Diosdado Cabello with the United States in hopes to guarantee safekeeping of its positions and political influence after Maduro's ousting by way of setting up pre-term presidential elections. It was noted that Diosdado Cabello had been actively looking for or had already established contact with high ranking US officials, and hence with the US intelligence service (CIA).
For the US, Cabello was a toxic figure, often compared with Pablo Escobar (as chief of Los Soles, Cabello has even surpassed this Columbian drug lord by the scale of his magnitude), yet the country accounts for the fact that Cabello actually controls most part of the army and special services, and that many political and military officials in the US were interesting in keeping Cabello's shady business, possibly having interests in the same.
The article created a stir in political and scientific circles of Venezuela. Blogs by Venezuelan politicians and experts featured some feedback of the following sort: "the report published managed to surprise many in Venezuela thanks to accuracy and credibility of its facts," "many people were surprised by the accuracy; it is not common to read such accurate reports on the situation in Venezuela," "just two days after publication Western mass media talk about differences of opinion in the chavist government and about personal negotiations of Diosdado Cabello."
The last feedback is the most notable one. Indeed, the first time information about Diosdado Cabello's contacts with the Americans (representatives of the State Department and the intelligence) leaked was in the news by Associated Press on August 19th ("AP Exclusive: US talks secretly to Venezuela socialist boss," authored by Joshua Goodman[2]; here's his Twitter post[3]); before August 19th there was no information about Cabello's contacts with the Americans in Western (and obviously Venezuelan) press whatsoever – this can be easily proven.
According to the claims by Joshua Goodman, they will give in to Washington's growing insistence to oust him. As per Goodman, a high ranking US government official advised this information to him. The re bluntly refused to disclose his name and details of Cabello's meeting with the Americans. He only mentioned that the meeting took place in July in Caracas. Also, he refused to disclose the middleman's name and details of the contacts so as not to expose them to danger. According to the US official, 'under no circumstances would the United States want to support Cabello or help him on his way to replace Maduro,' and that their goal was to assist the fight among chavists and thereby put pressure on them. Besides, according to the source, Venezuela's Minister of Defense Vladimir Padrino and the Minister of Interior Nestor Reverol were among those who had been indirectly in contact with the Americans.
After AP's announcement of Cabello's talks with certain high ranking US officials, Western mass media began to rampantly talk about this: Cabello was in talks with the US, without Maduro knowing and despite his will, acting as an independent political force ready to take over control from chavists on certain conditions (including by force). An example of such first-wave publications is the news published by Reuters: thus, on August 19, 2019 Reuters officially announced that according to the information received from its confidential sources in Venezuela, Nicolas Maduro was prepared to consent to the requirement of the United States to hold pre-term presidential elections, while Diosdado Cabello was prepared to ensure the process of 'transit'[4]. It turns out that the wave of 'confessions' about contacts of the chavist leader with the US (and especially Cabello's contacts with the US intelligence – information which is thoroughly protected by CIA from disclosure) began right after these publications on August 17th in the article "Andrey Manoilo: Las inversiones rusas en Venezuela son tan importantes como las de Ucrania," i.e. two days after its publication in the Venezuelan "Medium."
It could be that thanks to publication of this article one of the best kept American secrets accidently surfaced – a leak of secret operative information about CIA's recruitment activity with people from Maduro's inner circle; part of the operative combination of the US intelligence service in the Venezuelan direction was exposed, the purpose of which was to divide chavists and have them fight with each other, conspiring with certain chavists, such as Diosdado Cabello, who in case of 'color revolution' in Venezuela would indeed have a lot to fear.
The CIA operatives who were sitting in Bogota station, having read the article by Andrey Manoylo: Las inversiones …, had decided that:
– This was a major operation by Russian intelligence service, which knows everything, including where, how and who recruited Diosdado Cabello;
– In Manoylo's article the Russian only hinted that they knew everything, and now Cabello and the American career intelligence official Mauricio Cleve-Corone (Cabello's contact person on the part of CIA) were 'on the hook' of the Russians;
– As soon as CIA makes moves, the Russian would show documents validating the fact of Cabello's recruitment – all the way up to the cooperation agreement.
The United States – via the AP leak (which 'exposed' Cabello along with a number of other stakeholders) – deployed a cover up operation relating to its influence agents. Obviously, US intelligence agents could not have known that the authors of "Andrey Manoilo: Las inversiones …" article simply guessed the real scheme of the CIA operation in that region, without knowing the relevant secret data: Apparently, they decided that this was a proactive, preemptive strike."
At the same time, the time for CIA's reaction to the story was around 36 hours (give or take): It took two days of slice since they realized what had happened, made the decision, leaked the information to AP, after which the latter began to move and uploaded the information on the Internet.
Indeed, they had something to be afraid of: Manoylo's article – completely by chance, as it later turned out – published 3-4 days prior to the third secret meeting of Cabello with Clave-Corone, and that meeting was supposed to take place in Caracas (most likely, in CIA station in Columbia's embassy in Venezuela) and CIA operatives decided that External Intelligence Service of the Russian Federation had been preparing for seizing Diosdado Cabello and his curator Mauricio Clave-Corone 'red handed' during a secret agent session in Caracas. So CIA began to panic.
5-6 hours into the AP publication of the article by Joshua Goodman, Latin American mass media outlets joined the cover-up secret operation: the large news agency Axios[5], independently from АР, also published information stating that Cabello had contacts with the Americans, on August 19, 2019.
Interestingly, Axios reported judging on their own official sources, validated Cabello's personal participation in contacts with a US intelligence envoy in Caracas in July of this year. And they disclosed the name of this 'envoy': According to Axios the meetings were coordinated by Mauricio Clave-Corone, Director of Western hemisphere affairs of the US National Security Council, a US citizen of Cuban origin, a career intelligence officer. Thus, the name of Cabello's CIA contact was given away, and that person had established secret agent relations with him.
Axios, referring to representatives of the administration and other sources, reported on contacts of Cabello, via his emissaries, with Mauricio Clave-Corone, Head of Western Hemisphere Affairs at the US National Security Council. The article mentioned that it was not known which messages exactly, if any, Clave-Corone had dispatched in return to Cabello via those intermediaries.
Thus, taking into account the information of Goodman, there were two controlled leaks using two independent channels. Notably, the information from Axios enjoyed less resonance than the article published in Associated Press, yet it had no less significance. Clave-Corone is of Cuban origin, and he is famous for his anti-Castro and anti-socialist views. He has close connections with the US Senator Marco Rubio (whose parents are immigrants from Cuba) who headed the Subcommittee on Western Hemisphere at the International Relations Committee. He works under the command of the national security advisor John Bolton.
Considering that the information in AP and Axios was uploaded approximately 36 hours after the publication of our article, it may be assumed that Joshua Goodman (the author of AP article) received the information from either the US intelligence (Bogota station, where the AP article was written) or from the Department of State. The website Axios received its portion of information from the US. News agencies from around the world – from the USA and Great Britain to Russia and France – reprinted Goodman's exclusive material, which it had received from the American intelligence or diplomates using his article as the primary source.
Apparently, Maduro was not aware of the meetings of Cabello with Americans. Moreover, the very fact of the nervous reaction in the form of information leak via Associated Press and Axios indicates that Maduro was not aware; otherwise, there would be no point in the cover-up operation in the form of two controllable leaks using two independent channels. Trump and Maduro could have simply confirmed the fact of the channels as a backup channel of communication which was parallel to the contacts via opposition, with which Maduro's supporters had negotiated in Norway and Barbados.
But that was not the end of it: On August 21, 2019 the US President Donald Trump joined the cover up of operative contacts of CIA with Cabello – he said that Washington was in talks with Venezuela representatives at a very high level: "We are talking with representatives of [senior leadership of Venezuela] on various levels"; however, Trump bluntly refused to disclose the names of those the US was holding talks with. Although, he emphasized that the people were representatives at 'a very high level'[6]. It turns out that the news injected by the article "Andrey Manoilo: Las inversiones …", spoiled CIA's game and wrecked Trump's game, too, forcing him to personally engage in the operative game to cover up his Venezuelan influence agents and those contacted by the US intelligence service.
That same day, a major Spanish news agency EFE published a lengthy interview with Clave-Corone's predecessor as Director for Western Hemisphere Affairs at the US National Security Council Fernando Katz (Spanish reporters for clear reasons could not reach Clave-Corone by phone). Katz, who by that time had a chance to read Goodman's article in АР and understand that a secret agent cover-up operation was in progress and that justificative line in Goodman's article had to be adhere to, told reporters in an interview to EFE reporters that in accordance with his sources in the Department of State, the US had actually contacted Cabello, at least twice over the past several months: The first time being in Caracas in July. And the second meeting took place in Washington, DC (the exact time is not specified; however, supposedly it was the first half of August). Cabello's emissary took part in the second meeting, while the third meeting was planned for 'this week' (August 19th – 25th) in Caracas, yet Katz had told reporters that once the fact of contact was exposed he was no longer sure the third meeting had actually taken place.
It is not difficult to guess what week (when the meeting of Cabello with the American emissaries was scheduled) he talked about. The EFE article was published on August 21st, and hence he had meant the week beginning on August 19th and ending on August 25, 2019. It was in that time interval that Cabello was supposed to meet with the Americans in Caracas. And the article "Andrey Manoilo: Las inversiones …" was published on August 17th, i.e. literally several days prior to the third meeting. Hence with high degree of probability we can assume that it was the publication of that article which caused failure of the talks between Cabello and Washington, since the Americans, having read this article dated August 17th, reckoned that since the Russians were interested in Cabello, they had to urgently rescue him. Hence the secret channel of CIA's agency penetration in Nicolas Maduro's inner circle was exposed and an attempt to recruit one of his closest compadres had been thwarted.
And the finishing touch in the case of exposure of CIA's influence agent Diosdado Cabello was the dismissal of John Bolton, US President's national security advisor: On September 10th the US President dismissed him. The next day, the United States President commented on the most important reason for his decision. "John Bolton and I diverged on Venezuela. I thing he went out of all the borders," Trump said. It is noteworthy that such a bold statement (retirement of Bolton – a scandalous political extremist – was undoubtedly a bold statement) happened two and a half weeks after the date when Trump had to personally cover participation of Americans in the talks with high ranking Venezuelan government officials. Trump's announcement was related with exposing the fact of talks between his administration and Head of Venezuela's National Constitutional Assembly Diosdado Cabello, and it had been triggered by the article by Manoylo and Strigunov dated August 17th. Since it was Mauricio Clave-Corone who coordinated the talks (Director for Western hemisphere affairs in the US National Security Council) and who was the subordinate of John Bolton in the Council, his superior who was personally in charge of Cabello's recruitment had to be responsible for all his mistakes.
Hence the main reason behind Bolton's resignation being Venezuela may be explained as follows. With North Korea he was only a nuisance to Trump's dialog with Kim Jong-un, reminding of North Korea's ballistic missile launches, which was forbidden by the Resolution of the Security Council of the United Nations. In relation to Iran Bolton was pushing Trump to take touch action, which the latter had been trying to avoid, despite the menacing anti-Iran rhetoric. However, Bolton's obvious fiasco in Venezuela was the worst one. It was important for Trump to push Maduro to the limit, forcing him to agree to pre-term presidential elections, and in this case the Cabello factor had to play a crucial role, Yet, exposing his contacts with the Americans ruined the latter's game, and created uncertainly in the question of when it would be possible to finally crack down Maduro's resistance.
The behavior of Diosdado Cabello is quite understandable: As the power changes hands in Venezuela, he attempts to clear himself behind the back of his formal boss, however, in return for guarantees from the Americans for himself and his inner circle he would have to give away something valuable. For example, he would have to guarantee pre-term Venezuela presidential elections under Washington's control, even if Maduro refuses to do the same. The Americans insist that Maduro resigns and, even if he were to partake in the elections, then not in the capacity of President, i.e. without his administrative resource to influence the outcome of elections in his favor. This scenario provides for Cabello's show of infidelity towards Maduro. For instance, Cabello – via the military he controls – would forcefully ensure the format of elections the Americans need, despite Maduro's disagreement. Considering the level of Cabello's influence, this is a possible scenario, especially, if he is guaranteed immunity after these elections. Nicolas Maduro cannot arrest him, as Chairman of the National Constitutional Assembly has substantial influence over the military, and his cousin Rodrigues Cabello was appointed in July by Maduro as chief commander of Venezuela's most powerful branch of the armed forces – land forces. Generally, it is clear that the Americans keep pushing Cabello. According to last year's information published by Miami Herald[7]), the US government froze assets worth US$800 million which were owned by Diosdado Cabello. This amount includes 12 property items including an apartment in New York City. Notably, shortly before that the US Department of Treasury had added Cabello to its black list, which allows for freezing his bank accounts. The US Treasury accused Cabello of corruption, illicit drug turnover, and illicit minerals trafficking[8]. Finally, Cabello's risky game became all too visible, and it seems like he has less and less room for maneuver.
In turn, under the current situation CIA indeed has no problem contacting and recruiting any chavist from Maduro's inner circle. The thing is that Maduro found himself in a trap: After the United States arrested all his overseas bank accounts (he does have such bank accounts), all bank accounts held by his family members (worth tens of billions of US dollars), as well as all bank accounts and assets of his inner circle, Maduro's position has become quite volatile and risky: Anyone in his inner circle could at any moment of time try and turn in Maduro to Americans in exchange for their guarantees of returning his/her cash funds and assets (real property) abroad. The size of such funds owned by each chavist leader is quite significant: Once Guaido self-proclaimed himself president Cabello had immediately lost US$800 million (The US took cash funds in his bank accounts, several homes, his luxury Manhattan apartment, etc.). To get their money back, anyone from Maduro's close circle can risk many things. And Maduro understands that if he fails to find the money and return at least part of the lost money to his cohorts, the very people from his inner circle may turn him in to the much hated gringos, just as some time ago Bolivians handed Ernesto "Che" Guevara to the 'green berets.' So it won't be long now. Partially thanks to our actions which exposed the CIA operation of Cabello's recruitment, and partially thanks to Maduro's Moscow visit, this threat has been postponed for some time. Yet, this is only for a time, no illusions there. In the game that CIA is now playing with people like Cabello, Maduro is a commodity, for which the Americans are offering a good price. If it is not possible to fundamentally reverse the situation this 'auction' would end up the way any other auction ends: A 'commodity' is handed over to its buyer for acceptable remuneration.

---
[1] Andrey Manoilo: Las inversiones rusas en Venezuela son tan importantes como las de Ucrania (исп.). [Electronic document] // Medium (A Medium Corp., USA). August 21, 2019. URL: https://medium.com/@vicentequintero/andrey-manoilo-las-inversiones-rusas-en-venezuela-son-tan-importantes-como-las-de-ucrania-15f010a8f159 (Reference date: August 22, 2019). Authors: Andrey Manoylo and Konstantin Strigunov.
[2] Goodman J. AP Exclusive: US talks secretly to Venezuela socialist boss. [Electronic document] // AP. 2019, 19 aug. URL: https://www.apnews.com/8cb2d1999b95464c85a5a206a78495c0 (Reference date: August 22, 2019)
[3] SCOOP: Diosdado Cabello, the most-powerful man in Venezuela after Maduro, met last month in Caracas with someone who is in close contact with the Trump administration. The topic: guarantees in the event insiders betray Maduro, a senior US official told @AP // Twitter, 2019, 18 aug. URL: https://twitter.com/APjoshgoodman/status/1163230770959454208 (Reference date: August 22, 2019); the difference between the tweet publication date (August 18th) and the date of Goodman's article (August 19th) was due to the time zone difference between the Russian language Twitter and the English language AP website.
[4] In Venezuela talks, Maduro allies said they would consider fresh elections: sources. [Electronic document] // Reuters, Official website. 2019, 21 aug. URL: https://www.reuters.com/article/us-venezuela-politics/in-venezuela-talks-maduro-allies-said-they-would-consider-fresh-elections-sources-idUSKCN1V91SF?feedType=RSS&feedName=worldNews&utm_source=feedburner&utm_medium=feed&utm_campaign=Feed%3A+Reuters%2FworldNews+%28Reuters+World+News%29 (Reference date: August 22, 2019)
[5] https://www.axios.com/scoop-inside-trumps-naval-blockade-obsession-555166b0-06f9-494c-b9fb-9577a589e2ac.html
[6] Trump claimed that the US was in talks with Venezuela representatives. [Electronic document] // Russian language RT, official website. August 21, 2019. URL: https://russian.rt.com/world/news/660666-peregovory-tramp-venesuela?utm_source=yxnews&utm_medium=desktop (Reference date: August 22, 2019)
[7] https://www.miamiherald.com/latest-news/article213032354.html
[8] https://home.treasury.gov/news/press-releases/sm0389
In Praise of the Lioness of Law: Ruth Bader Ginsburg and her Jurisprudence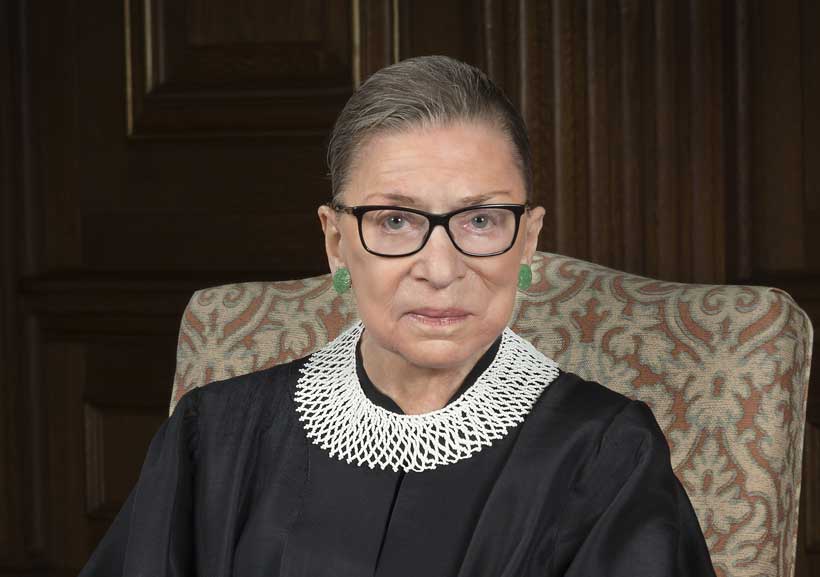 The death of the US Supreme Court Judge Ruth Bader Ginsburg has created an abyss in the court for the liberal voice where justice Ginsburg was seen as the linchpin of the liberal block of the Supreme Court at a time when that block was shrinking. Especially late judge had vociferously advocated for women 'rights, environmental issues and often came up with unique dissents in delivering her judgements which were propelled by her jurisprudence which embodied the solemn ideal in American legal system "Equal Protection under the Law ". She was on a quest to defend the delicate balance between honoring the timelessness of American Constitution and recognizing the depth of its enduring principles in new centuries and under new circumstances.
She grew up in an era where men held the helm in every aspect of social life and especially the legal profession was utterly dominated by men. Recalling her legal studies at Harvard law school in the 50's judge Ginsburg had stated later how she was once asked by the Dean of Harvard law school to justify her position as a law student that otherwise would have gone to a man. Yet she had the spunk to overcome all the obstacles stood on her way and excelled as a scholar becoming the first female member of the Harvard Law Review.
In tracing her legal career that it becomes a salient fact, Judge Ginsburg marked her name in American legal history even decades before she joined the bench. While at the American Civil Liberties Union in the early seventies she made an upheaval in American in legal system in famous Supreme Court Case Reed Vs Reed. In Reed Vs Reed the brief drafted by Ginsburg provided an astute analysis on the 14th Amendment to the US Constitution, the Equal Protection Clause. Ginsburg's brief changed the aged long practice existed in the State of Idaho on favoring men over women in estate battles by paving the path for a discourse on gender equality rights in the USA.
Judge Ginsburg's appointment to the Supreme Court in 1994 during Clinton administration marked the dawn of new jurisprudential chapter in the US Supreme Court. Two terms later, in the United States v. Virginia (VMI), Justice Ginsburg applied her lucid perspective to a sharply disputed constitutional claim. The United States challenged Virginia's practice of admitting only men to its prestigious military college, the Virginia Military Institute. Writing for six Justices, Ginsburg held this policy unconstitutional under the Equal Protection Clause. In reaching this result, Ginsburg adroitly cut away potentially confounding issues about women's participation in the military or the advantages of single-sex education.
Her robust activism in securing gender equality often attracted the admirations of the feminist scholars and activists, but it should be noted that her contribution was not only confined to the protection of gender equality. She was a robust critique of racial dissemination which still pervades in American society and she frequently pointed out how racial discrimination has marred the constitutional protections guaranteed to every citizen. Especially in the case of Gratz Vs Bollitnger, she stressed on the commitment that the state ought to fulfil by eliminating the racial biases existing employment and education. Moreover, disabled citizens. In Olmstead v. Zimring, she held that "unjustified institutional isolation of persons with disabilities is a form of discrimination" violating the Americans with Disabilities Act.45 She elaborated a two-fold concept of discrimination, noting that unneeded institutionalization both "perpetuates unwarranted assumptions that persons so isolated are incapable or unworthy of participating in community life".
In remembering the mortal departure of this prudent judge that one cannot forget her keenness in incorporating international law into her judgements regardless of the disinclination shown by conservative judges like Antony Scalia. Going beyond the mere textualism approach to the law, Ginsburg's jurisprudence was much more akin to using international law to make substantive decisions. For instance, in her concurring verdict in Grutter Vs Bollinger, Justice Ginsburg relied upon international human rights law, and in particular upon two United Nations conventions, to support her conclusions.
Indeed, the demise of Ruth Ginsburg is a major blow for the liberalists in the USA, especially in an era where liberalist values are at stake under the fervent rise of populist waves propounded by Donald Trump. Especially late judge had been one of the harsh critics of Trump even before ascendency to the Oval office. The void created by the demise of judge Ginsburg might change the role the US Supreme Court if the successor to her position would take a more conservative approach and it will fortify the conservative bloc in the US Supreme Court. Trump has already placed Justices Neil Gorsuch and Brett Kavanaugh and the third pick would more deeply entrench the conservative views in the US Supreme Court, which would inevitably undermine the progressive policies taken during Obama's administration towards issues such as the environment. The political storm appeared after the death of the late judge has already created a tense situation in US politics as president Trump is determined to appoint a judge to fill before the presidential election in November.
The Politics of (In)security in Mexico: Between Narcissism and Political Failure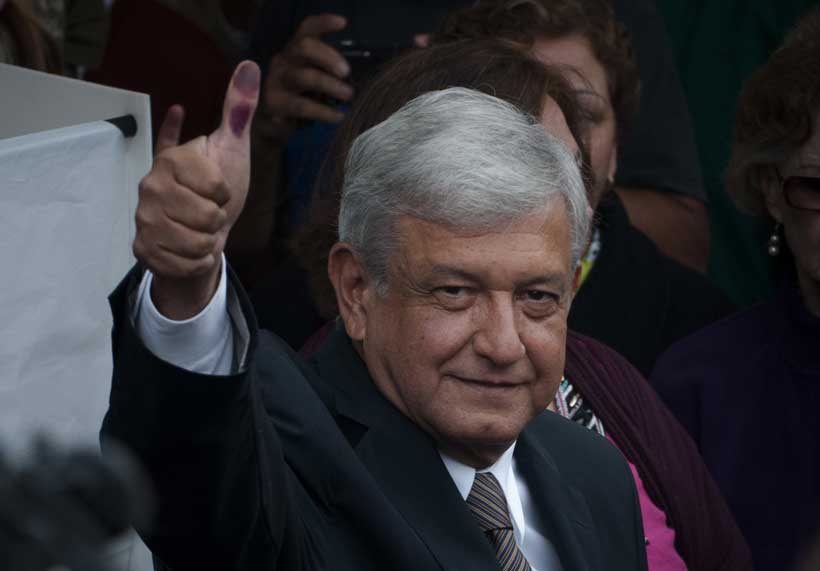 Security cannot be that easily separated from the political realm. The need for security is the prime reason why people come together to collectively form a state. Providing security is, therefore, one of the most basic functions of the state as a political and collective entity.
Last Friday, the Mexican president, Andrés Manuel López Obrador (AMLO) laughed during his daily morning press briefings over a national newspaper headline about 45 massacres during his presidency. This attitude summarises in a macabre way his approach to insecurity: it is not his top priority. This is not the first time that AMLO has showed some serious and deeply disturbing lack of empathy for victims of crimes. Before taking office, he knew that insecurity was one of Mexico's biggest challenges, and he has come to realise that curbing it down will not be as simple as he predicted during his presidential campaign.
Since the start of the War on Drugs in 2006, Mexico has sunk into a deep and ever-growing spiral of violence and vigilantism as a result of the erosion of the capacity of the state to provide safety to citizens. Vigilantism is when citizens decide to take the law into their own hands in order to fill the vacuum left by the state, or to pursue their own very particular interests. Guerrero, Michoacán, Morelos, Tabasco, Tamaulipas and Veracruz have over 50 vigilante organisations that pose substantial danger to the power of the state.
Vigilantism is not the only factor exacerbating the security crisis in Mexico: since 2006, young people have also started to join drug cartels and other criminal organisations. There are important sectors of the population who feel that the state has failed to represent them. They also feel betrayed because the state has not been able to provide them with the necessary means to better themselves. These frustrations make them vulnerable to the indoctrination of organised crime gangs who promise to give them some sort of ideological direction and solution to their problems.
As a result, it is not enough to carry out a kingpin arrest strategy and to preach on the moral duties we have as citizens as well as on human dignity. People need to be given enough means to find alternative livelihoods that are attractive enough to take them out of organised crime, Mexico can draw some important lessons from Sierra Leone who successfully demobilised and resettled ex-combatants after the armed conflict. Vigilantism, recruitment by organised crime, and insecurity have also flourished because of a lack of deterrence. The judicial system is weak and highly ineffective. A large proportion of the population does not trust the police, or the institutions in charge of the rule of law.
A long-term strategy requires linking security with politics. It needs to address not only the consequences but also the roots of unemployment and deep inequality. However, doing so requires decisive actions to root out widespread and vicious corruption. Corruption allows concentration of wealth and also prevents people from being held accountable. This perpetuates the circle of insecurity. Mexico has been slowly moving towards a borderline failed state. The current government is starting to lose legitimacy and the fragility of the state is further perpetuated by the undemocratic, and predatory governance of the current administration.
Creating a safer Mexico requires a strong, coherent, and stable leadership, AMLO's administration is far from it. His popularity has consistently fallen as a result of his ineffective policies to tackle the pandemic, worsening insecurity, and the economic crisis. Mexico has reached over 72,000 Covid-19 deaths; during his initial 20 months as incumbent president, there has been 53,628 murders, among them 1800 children or teenagers, and 5888 women (11 women killed per day) This criminality rate is double than what it was during the same period in the presidency of Felipe Calderón (2006-2012); and 55% higher than with the last president, Enrique Peña Nieto (2012-2018). Mexico is also experiencing its worst economic recession in 90 years.
Insecurity remains as the issue of most concern among Mexicans, seeing the president laughing about it, can only fill citizens with yet more despair and lack of trusts in the government and its institutions. AMLO's catastrophic performance is not surprising, though. Much of his failures and shortcomings can be explained by both ideology and a narcissistic personality. Having someone with both of those traits ruling a country under normal, peaceful times is already dangerous enough, add an economic crisis and a pandemic to the mix and the result is utter chaos.
AMLO embodies the prototypical narcissist: he has a grandiose self-image; an inflated ego; a constant need for admiration; and intolerance to criticism. He, like many other narcissists, thinks about himself too much and too often, making him incapable of considering the wellbeing of other and unable to pursue the public interest. He has a scapegoat ready to blame for his failures and mistakes: previous administrations, conservatives, neoliberalism, academics, writers, intellectuals, reporters, scientists, you name it, the list is long and keeps getting longer.
AMLO keeps contradicting himself and he does not realise it. He has been claiming for months that the pandemic is under control: it is not. He declares Mexico is ready to face the pandemic and we have enough tests and medical equipment: we do not. He says Mexico is on its way to economic recovery: it is not. He states corruption is a thing of the past: it is not. He says Mexico is now safer than ever before: it is not. When told the opposite he shrugs criticism off and laughs, the behaviour of a typical narcissist.
AMLO, alike narcissists, due to his inability to face criticism, has never cared about surrounding himself by the best and brightest. He chose a bunch of flunkies as members of his cabinet who try to please and not humiliate their leader. A further trait of narcissistic personalities is that they love conflict and division as this keeps them under control. The more destabilisation and antagonism, the better. AMLO since the start of his presidency has been setting states against states for resources and for pandemic responses, instead of coordinating a national response. He is also vindictive: playing favourites with those governors who follow him and punishing those that oppose him.
Deep down, narcissistic leaders are weak. AMLO is genuinely afraid to lead. He simply cannot bring himself to make decisions that are solely his. This is why he has relied on public referendums and consultations to cancel projects or advance legislation. He will not take any responsibility if something goes wrong: It was not him who decided, it was the people, blame them. He inherited a broken system that cannot be fixed during his term, blame the previous administrations, not him.
AMLO is a prime example of a textbook narcissist, unfortunately he is not the only one: Donald Trump, Boris Johnson, Recep Erdogan, Rodrigo Duterte are only a few more examples of what seems to be a normalised behaviour in contemporary politics. Every aspect of AMLO's and other leaders presidencies have been heavily marked by their psychopathology. Narcissism, however, does not allow proper and realistic self-assessment, self-criticism, and self-appreciation therefore such leaders will simply ignore the red flags in their administration and have no clue how despicably and disgracefully they will be remembered.
Minor Successes And The Coronavirus Disaster: Is Trump A Dead Duck?
That reminder from the Bible, 'He who is without sin, let him cast the first stone' may give us pause — but not journalists who by all appearances assume exemption. And the stones certainly bruise.
Evidence for the bruises lies in the latest poll numbers. Overall, Joe Biden leads Donald Trump 50 to 43 percent, a margin that has continued to increase since January. It is also considerably wider than the few points lead Hillary Clinton had over Trump four years ago. It gets worse for Trump.
In the industrial states of Michigan and Pennsylvania, which Trump in 2016 won by razor thin margins, he is losing by over 4 percent. Also key to his victory was Wisconsin where, despite his success in getting dairy products into Canada, he is behind by a substantial 7 percent. Key states Ohio and Florida are also going for the Democrats.
Trump was not doing so badly until the coronavirus struck and during the course of his news conferences he displayed an uncaring persona larded with incompetence. Dr. Anthony Fauci, the man he fired for correcting Trumpian exaggerations became a hero and Trump the bully.
If that bullying nature won him small rewards with allies, he hit an impasse with China and Iran … while bringing the two closer to each other. Then there is the border wall, a sore point for our southern neighbor Mexico. President Lopez Obrador made sure the subject never came up at the July meeting with Trump, Thus Mexico is not paying for it so far and will not be in the foreseeable future.
The United Arab Emirates, a conglomeration of what used to be the Trucial States under British hegemony. have agreed to formalize its already fairly close relations with Israel. In return, Israel has postponed plans to annex the West Bank. Whether or not it is in Israel's long term interest to do so is a debatable question because it provides much more powerful ammunition to its critics who already accuse it of becoming an apartheid regime. However, it had become Prime Minister Netanyahu's sop to the right wing who will have to wait. Of course, the reality is that Israel is already the de facto ruler.
If Mr. Trump was crowing about the agreement signed on September 15, although it is akin to someone signing an agreement with Puerto Rico while the United States remains aloof. As a postscript, the little island of Bahrain also signed a peace deal with Israel. Bahrain has had its own problems in that a Sunni sheikh rules a Shia populace. When the Shia had had enough, Saudi and UAE troops were used to end the rebellion. Bahrain is thus indebted to the UAE.
How many among voters will know the real value of these historic (according to Trump) deals particularly when he starts twittering his accomplishments as the election nears?
There things stand. As they say, there is nothing worse than peaking too early. Bettors are still favoring Trump with their money. The longer anyone has been in politics the more there is to mine, and for an opponent to use to his/her advantage. Time it seems is on Trump's side.