How Miss Environment is regreening her town in Kenya
Ahead of International Women's Day, UN Women is celebrating people of every gender, age, ethnicity, race, religion and country, who are driving actions that will create the gender-equal world we all deserve. Meet one example in Kenya.
Joan Tonui was just 22 years old when she won the Miss Environment championship title in Bomet. She told the jury she wanted to work with women and children to raise their awareness about living in a clean environment and teach them about waste management in urban areas. With a background in public health, with a focus on water and sanitation, she had learned how some countries separate waste into different categories, such as glass, plastic and paper, and she wanted to introduce that concept to local primary schools.
She started visiting schools to introduce them to her initiative and taking it beyond waste management, to mobilize them to set up tree nurseries to raise fruit tree and indigenous tree seedlings that the community could later plant on school grounds. This turned into the Green Champions Programme where she sets up competitions, and the students who are most eloquent on environmental issues in their poetry, essays, drawings or school plays win the title of Green Champion.
The idea is that these champions will, in turn, encourage other pupils to join the Green Champions Club. The club members take care of the nursery and organize green days at their schools with activities such as collecting rubbish or planting trees. The school children each adopt a tree, name it and take care of it until it matures, and when they leave the school, they hand it over to a new pupil.
"Currently, I have managed to introduce this programme in a couple of primary schools in Bomet County, but I am looking forward to expanding to other counties," says Tonui.
"Even when people cut down trees, nobody can stop you from replanting, as I do, again and again," says Sumaya, 10. She has also encouraged her parents to plant more trees. "Trees help against soil erosion and they are also a home for animals and make your environment more beautiful."
River guardians
Apart from working with children in schools, Tonui also mobilizes youth and women that are living near riverbanks. She calls them her River Guardians. They are volunteers that help replace and replant the eucalyptus trees threatening the Mara River and exacerbating problems with drought.
"I approached the village chiefs and elders to make my way into communities to ask them to elect volunteers to work with me to take out the eucalyptus and replace it with bamboo and indigenous trees, including avocado trees. In return, I organize trainings for them in the provision of alternative livelihoods such as crafting handbags out of bamboo leaves. The volunteers also come up with their own ideas of what they would like to learn, so recently beekeeping was added to the programme," she explains.
In the course of just six months, she has brought five different villages on board because they understand the long-term benefits of protecting the river.
"We have to work with nature, not against it, to tackle climate change," says Tim Christophersen, Head of the Nature for Climate Branch at the United Nations Environment Programme. "Nature-based solutions can help to build resilience, capture carbon, improve health and diversify income for farmers. For the United Nations, forests and other key ecosystems are at the core of our strategy to achieve sustainable development, and we use our United Nations flagship programmes like the UN-REDD Programme and the upcoming UN Decade on Ecosystem Restoration to work with all stakeholders who want to join this journey."
No pathway to reach the Paris Agreement's 1.5˚C goal without the G20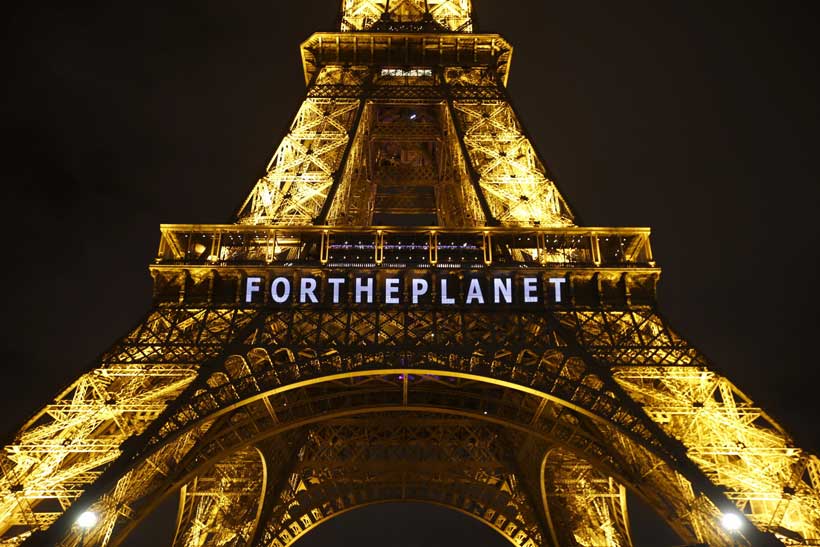 "The world urgently needs a clear and unambiguous commitment to the 1.5 degree goal of the Paris Agreement from all G20 nations", António Guterres said on Sunday after the Group failed to agree on the wording of key climate change commitments during their recent Ministerial Meeting on Environment, Climate and Energy.
"There is no pathway to this goal without the leadership of the G20. This signal is desperately needed by the billions of people already on the frontlines of the climate crisis and by markets, investors and industry who require certainty that a net zero climate resilient future is inevitable", the Secretary General urged in a statement.
The UN chief reminded that science indicates that to meet that 'ambitious, yet achievable goal', the world must achieve carbon neutrality before 2050 and cut dangerous greenhouse gas emissions by 45 % by 2030 from 2010 levels. "But we are way off track", he warned.
The world needs the G20 to deliver
With less than 100 days left before the 2021 United Nations Climate Conference COP 26, a pivotal meeting that will be held in Glasgow at the end of October, António Guterres urged all G20 and other leaders to commit to net zero by mid-century, present more ambitious 2030 national climate plans and deliver on concrete policies and actions aligned with a net zero future.
These include no new coal after 2021, phasing out fossil fuel subsidies and agreeing to a minimum international carbon pricing floor as proposed by the International Monetary Fund (IMF).
"The G7 and other developed countries must also deliver on a credible solidarity package of support for developing countries including meeting the US$100 billion goal, increasing adaptation and resilience support to at least 50% of total climate finance and getting public and multilateral development banks to significantly align their climate portfolios to meet the needs of developing countries", he highlighted.
The UN Chief informed that he intends to use the opportunity of the upcoming UN General Assembly high-level session to bring leaders together to reach a political understanding on these critical elements of the 'package' needed for Glasgow.
A setback for Glasgow
The G20 ministers, which met in Naples, Italy on July 23-25, couldn't agree to a common language on two disputed issues related to phasing out coal and the 1.5-degree goal, which now will have to be discussed at the G20 summit in Rome in October, just one day before the COP 26 starts.
Western Indian Ocean region has declared 550,000 square kilometers as protected
The Western Indian Ocean region has declared 143* marine and coastal areas as protected – an area covering 553,163 square kilometers, representing 7 percent of the total Exclusive Economic Zone (EEZ) for the region – according to a new publication by the UN Environment Programme (UNEP)-Nairobi Convention and the Western Indian Ocean Marine Science Association.
The Marine Protected Areas Outlook, released today, indicates that almost half of the total area – an estimated 63 percent of the overall square kilometers – was brought under protection in the seven years since the 2015 adoption of Sustainable Development Goal 14.5, which committed countries to conserving at least 10 percent of their marine and coastal areas by 2020.
This Outlook examines the current and future status of Marine Protected Areas (MPAs) in Comoros, Kenya, France (in its Western Indian Ocean territories), Madagascar, Mauritius, Mozambique, Seychelles, South Africa, and Tanzania, emphasizing the increased commitment of countries to strengthen marine protection. In 2019 alone, Seychelles brought 30 percent of its Exclusive Economic Zone under protection, safeguarding the habitats of 2,600 species, while South Africa declared 20 new MPAs – enabling both countries to exceed the 10 percent target. Comoros has developed new MPA-specific legislation, while over three hundred Locally Managed Marine Areas – i.e., areas in which coastal communities shoulder the mantle of conservation – have been declared across the region.
The publication further documents the dozens of proposed MPAs currently under consideration by countries, which would cover an additional 50,000 square kilometers or more. Nevertheless, with only 7 percent of the region's total EEZ under protection, greater momentum and investments will be required by countries to reach the more ambitious target of 30 percent protection by 2030, as proposed under the Global Biodiversity Framework.
Although the ocean provides us with resources essential for survival, including food, employment, and even oxygen, the world is damaging and depleting it faster than ever. Soon, the region may no longer be able to count on the many jobs, health, and economic benefits – valued at 20.8 billion USD – that the Western Indian Ocean provides. Marine protected areas offer one of the best options to reverse these trends.
"A well-managed MPA can bring significant economic, social, and environmental benefits to a country," said Yamkela Mngxe, Acting Director of Integrated Projects and International Coordination in South Africa's Department of Forestry, Fisheries and the Environment. "They can increase food security by preventing the overexploitation of fish stocks; create and protect jobs in the tourism and fisheries sectors; build resilience to climate change; and protect species and habitats."
Though countries in the region have made significant strides in protecting its marine and coastal areas, the Outlook outlines best practices, challenges, and several opportunities to build on thisprogressto ensure the entire region meets future Global Biodiversity Framework targets on marine protected areas. The Outlook's assessment of the management effectiveness of MPAs indicates that MPA frameworks and institutions do not always function effectively. Nor is relevant legislation consistently implemented, due to financial or personnel capacity gaps; weak enforcement on MPA boundaries; and management decisions that are not guided by science.
Key recommendations from the Outlook therefore include:
The need for dedicated budgets for MPA management;
Adopting proactive law enforcement and compliance strategies to ensure MPA regulations and guidelines are being respected which could be informed by the best practices in fishery reserves like Mauritius, which have helped to restore fish stocks and protect biodiversity;
Incorporating research and monitoring programmes on biodiversity and ecosystems into decision-making in MPAs;
Strengthening community engagement in marine protection by implementing lessons learned by the MIHARI Network, which brings together more than 200 Locally Managed Marine Areas in Madagascar.
"The MPA Outlook comes at a time when the region has embarked on large-scale socio-economic developments that are equally exerting pressure on MPAs," said Hon. Flavien Joubert,Minister of Agriculture, Climate Change, and Environment of the Seychelles. "The Outlook thus provides some answers and innovative approaches to minimize the scale of negative impacts on MPAs."
The MPA Outlook concludes that by seizing the opportunities it presents, countries in the region can capitalize on this progress to safeguard the Western Indian Ocean's immense natural beauty and resources for generations to come – and sustain momentum towards achievement of the post 2020 biodiversity framework targets.
Deadly flooding, heatwaves in Europe, highlight urgency of climate action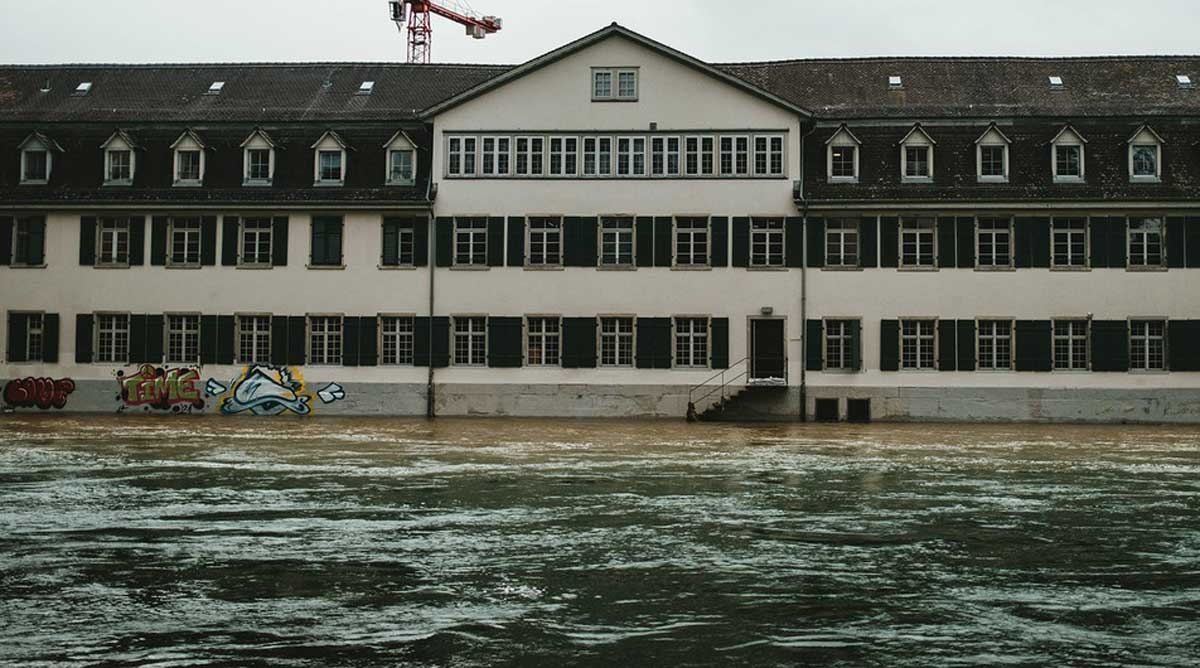 Heavy rainfall that has triggered deadly and catastrophic flooding in several western European countries, is just the latest indicator that all nations need to do more to hold back climate change-induced disasters, the World Meteorological Organization (WMO) said on Friday.
The agency said that countries including Belgium, Germany, Luxembourg and the Netherlands had received up to two months' rain in two days from 14 to 15 July, on ground that was "already near saturation".
Photos taken at the scene of some of the worst water surges and landslides show huge, gaping holes where earth and buildings had stood until mid-week, after media reports pointed to well over 100 confirmed fatalities in Germany and Belgium on Friday morning, with an unknown number still missing across vast areas.
"We've seen images of houses being…swept away, it's really, really devastating", said WMO spokesperson Clare Nullis adding that that the disaster had overwhelmed some of the prevention measures put in place by the affected developed countries.
In a statement issued by his Spokesperson, the UN Secretary-General António Guterres, said he was saddened by the loss of life and destruction of property. "He extends his condolences and solidarity to the families of the victims and to the Governments and people of the affected countries."
The UN chief said the UN stood ready to contribute to ongoing rescue and assistance efforts, if necessary.
"Europe on the whole is prepared, but you know, when you get extreme events, such as what we've seen – two months' worth of rainfall in two days – it's very, very difficult to cope," added Ms. Nullis, before describing scenes of "utter devastation" in Germany's southwestern Rhineland-Palatinate state, which is bordered by France, Belgium and Luxembourg.
Highlighting typical preparedness measures, the WMO official noted In Switzerland's national meteorological service, MeteoSwiss, had a smartphone application which regularly issued alerts about critical high-water levels.
The highest flood warning is in place at popular tourist and camping locations including lakes Biel, Thun and the Vierwaldstattersee, with alerts also in place for Lake Brienz, the Rhine near Basel, and Lake Zurich.
Dry and hot up north
In contrast to the wet conditions, parts of Scandinavia continue to endure scorching temperatures, while smoke plumes from Siberia have affected air quality across the international dateline in Alaska. Unprecedented heat in western north America has also triggered devastating wildfires in recent weeks.
Among the Scandinavian countries enduring a lasting heatwave, the southern Finnish town of Kouvola Anjala, has seen 27 consecutive days with temperatures above 25C. "This is Finland, you know, it's not Spain, it's not north Africa,", Ms. Nullis emphasised to journalists in Geneva.
"Certainly, when you see the images we've seen in Germany, Belgium and the Netherlands this week it's shocking, but under climate change scenarios, we are going to see more extreme events in particular extreme heat," the WMO official added.
Troubled waters
Concerns persist about rising sea temperatures in high northern latitudes, too, Ms. Nullis said, describing the Gulf of Finland in the Baltic Sea at a "record" high, "up to 26.6C on 14 July", making it the warmest recorded water temperature since records began some 20 years ago.
Echoing a call by UN Secretary-General António Guterres to all countries to do more to avoid a climate catastrophe linked to rising emissions and temperatures, Ms. Nullis urged action, ahead of this year's UN climate conference, known as COP26, in Glasgow, in November.