The spokesperson for the Islamist party of Turkey's President Tayyip Erdogan has called upon all of NATO to go to war against Syria for Syria's having killed dozens of Turkey's troops in order for Syria to defeat Turkey's invasion and military occupation of Syria's Idlib Province, which borders on Turkey. Going to war against Syria would mean going to war also against Russia, which is in Syria to protect Syria's sovereignty over its own territory. If the United States accepts that Turkish proposal, then World War III will consequently result.
Darius Shahtahmasebi reported for Russia's RT News on the morning of February 28th,
Turkey is calling for NATO's protection after 33 of its soldiers were killed in an apparent Syrian airstrike in Idlib, allegedly while fighting in terrorist ranks. In the regional chaos that ensues, only one player stands to gain.
Speculation over what's to come next has seen #article 5 trending on Twitter in the hours following the attacks, after Omer Celik, spokesman for Turkey's ruling AKP party, indicated to reporters in Ankara that he was looking at requesting formal NATO protection against Damascus and, by proxy, the Russian air force.
"We call on NATO to
[start]
consultations. This is not [an attack] on Turkey only, it is an attack on the international community. A common reaction is needed. The attack was also against NATO," Celik told Turkish media.
Article 5 of the NATO treaty says an attack on one member is an attack on them all.
The US State Department also condemned the attack, stating that it stands by its "NATO ally Turkey." It further stated that it continues to "call for an immediate end to this despicable offensive by the Assad regime, Russia and Iranian-backed forces." Never one to let us down, the US envoy to NATO Kay Bailey Hutchinson also told journalists that "everything is on the table."
This is the opportunity for U.S. President Donald Trump to join his opposition, Democratic Party's, and even his own Party's, hate-Russia campaign, by unleashing World War III, if he wants to. (For example, it was a unified Congress, both Parties, that forced him, on 17 July 2018, to reverse himself and say that Russia had assisted in his having become the U.S. President. He needed to be forced in order to say he agreed with that statement.)
Internally, within Islamist-ruled Turkey, the official Anadolu Press Agency sub-headlined one English-language news report, "Crisis in Idlib has crossed all limits, says presidential spokesman after regime attack martyrs 33 Turkish troops" and opened, "Turkey's presidential spokesman on Friday called on the international community to take measures to de-escalate tensions in Syria after dozens of Turkish soldiers were martyred in a late night attack by the regime forces." No mention was made, about those 'martyrs', that this had occurred in Syrian territory, where Turkish forces were invaders and military occupiers, and that the 'regime' they referred to is Syria's committedly and ideologically secular, non-sectarian, Government, which is the only internationally recognized Government that Syria has (but from which Islamist Turkey is now trying to seize Syria's Idlib Province and to include it within Turkey's own territory).
By 7PM Turkish time on Friday the 28th, Firat Kozok of Bloomberg News headlined "Turkey Says It Has No Choice But to 'Loosen' Stance on Refugees" and reported that
Turkey is pressed by developments in Syria's Idlib and has no choice but to "loosen" its policy of preventing refugees from travelling on to Europe, President Recep Tayyip Erdogan's communications director Fahrettin Altun told reporters in Ankara.
"If Idlib falls, then millions of Syrian refugees will try to escape to Turkey and Europe. Turkey no longer has the possibility to provide resources for and help these people," Altun said.
This is applying pressure upon the European member-nations in NATO to either join Turkey's now very hot war against both Syria and Russia, or else to become faced with Turkey's release of the tens of thousands of 'rebels' (mainly jihadists) whom Turkish forces in Syria's Idlib Province have been protecting against military fire from Syria's Army and from Russia's Air Force.
The events that led to this critical impasse were reported by me last night (the 27th), and that report thus continues here, in order to provide context to these events:
"Turkey Now Claims Syria's Idlib Province as Turkish Territory"
Eric Zuesse
On February 26th, Tayyip Erdogan, Turkey's President, told his Islamist political party that Idlib, which is the most heavily jihadist of all of Syria's provinces and the province where Syria had been sending jihadists who had been defeated but not killed by the Syrian army elsewhere in the Syrian war, is now permanently under Turkey's protection, and belongs to Turkey — Turkish territory. Russia's RT news headlined on the 26th, "'We're the hosts there': Erdogan says Turkey won't pull back from Syria's sovereign territory, gives Assad ultimatum to retreat", and reported that,
The Turkish leader has ruled out withdrawal from Idlib, where his forces are backing militants fighting the Syrian Army. He also gave Damascus an ultimatum to retreat beyond Turkey's observation posts placed on Syrian soil.
"We will not step back in Idlib. We are not the guests in this realm, we are the hosts," Recep Tayyip Erdogan told a meeting of his AK party on Wednesday. Vowing to bring "the regime's attacks" to an end, Erdogan said Ankara is giving Damascus time to pull forces back from Turkish observation posts.
The very next day, on the 27th, the Turkish English-language newspaper Yeni Safak bannered "Situation in Syria's Idlib 'in favor of Turkey': Turkish president says Turkey has also reversed situation in Libya, which was previously in favor of Libyan warlord Haftar" and they reported that Erdogan saw signs that Turkey was introducing new international realities in both Syria and Libya.
Later on the 27th, RT headlined "33 Turkish soldiers confirmed killed in Idlib airstrike as Erdogan chairs emergency meeting on Syria" and reported that "Turkish officials attributed the strike to the Syrian military." However, any Turkish retaliation against Syrian forces would not only be met by Russian defense of Syrian forces but would be clearly a Syrian response to Turkish aggression and therefore any U.S. involvement supporting Turkey in this matter would be America's participating in Turkey's blatantly illegal grab for Idlib. Even America's allies in Europe and elsewhere might then turn away from the U.S., and away from Turkey.
This extraordinarily assertive position by Erdogan results from the sequence of events that will be described here:
U.S. President Donald Trump and U.S. allies made unequivocally clear in late August and early September of 2018 that if Syria and Russia would try to restore Syrian Government control over Syria's Idlib Province, then the U.S. and its allies would greatly escalate their war against Syria's Government. For example, on 3 September 2018, Trump tweeted, "President Bashar al-Assad of Syria must not recklessly attack Idlib Province. The Russians and Iranians would be making a grave humanitarian mistake to take part in this potential human tragedy. Hundreds of thousands of people could be killed." South Front reported, the following day, that,
Trump's tweet comes as Iran's foreign minister Mohammad Javad Zarif at the start of his visit to Damascus said that "terrorists must be purged" from the province and Idlib in its entirety must be returned under government control.
"Syria's territorial integrity should be safeguarded and all tribes and groups, as one society, should start the reconstruction process, and the refugees should return to their homes," Mr Zarif said.
Zarif met with President Assad and the Syrian Foreign Minister Walid al-Moallem. They mostly discussed the expected September 7th summit, which will happen in Tehran. Russian, Turkish, Syrian and Iranian leaders are supposed to meet and discuss the situation in Idlib.
A statement from Assad's office said that Iran and Syria "had similar views on the different issues" that are to be discussed.
On 10 September 2018, I wrote that "Unless Syria will simply hand its most heavily pro-jihadist province, Idlib, to adjoining Turkey, which claims to have 30,000 troops there and is planning to add 20,000 more," there would be a war between NATO member Turkey, which has invaded there, versus Russia, which — at Syria's request — has been assisting Syria's Government to conquer all of Syria's jihadists. Syria's Army has gradually liberated and retaken most of Syria's territory from jihadists, but had been using Idlib Province as a collection-area for the ones who were holding Syrian civilians as human shields. Syria was bussing into Idlib the tens of thousands of jihadists that surrendered. This was being done so as to minimize the numbers of civilians who would be killed when Syria's army would retake an area, under Russian air-cover. This would allow the civilians there to escape to Syrian-Government-held territory, and the armed forces of Syria and Russia then to move in and slaughter the jihadists who remained there, so that Syria would retake that area from the U.S.-backed jihadists.
Then, seven days later, I headlined "Putin and Erdogan Plan Syria-Idlib DMZ as I Recommended", and reported that,
Russia's President Vladimir Putin and Turkey's President Tayyip Erdogan jointly announced on September 17th in Tehran, "We've agreed to create a demilitarized zone between the government troops and militants before October 15. The zone will be 15-20km wide," which compares to the Korean DMZ's 4-km width.
Though the understanding that Erdogan had reached with Iran's President Rouhani and with Russia's President Putin was that this would be only a temporary measure in order to get the U.S. and its allies to cease threatening World War III if Syria and Russia promptly let loose and slaughtered the 'rebels' in Idlib (those being Americas's previous main fighters to defeat and replace Syria's Government), Erdogan soon presented clear indications that he actually wanted to seize Syrian territory and to get as much of it as he could — that his goal in Syria included expanding Turkey into Syria. His temporary policing function, as agreed-to by Russia, to isolate and not allow to escape the defeated jihadists who had become trapped there, turned out to be far more than that: it turned out to be Erdogan's protection of those jihadists.
On September 25th of 2018, I had bannered "Turkey Now Controls Syria's Jihadists", and presented the historical background behind this. Then, on 14 July 2019, I headlined "Turkey Will Get a Chunk of Syria: An Advantage of Being in NATO", and explained that because of NATO's backing of Turkey's seizure of Syrian territory, Turkey was already committed to the construction of Syrian branches of Turkey's Gaziantep University and of Turkey's Harran University, as well as of building supportive infrastructure for those facilities — absorbing portions of northern Syria into Turkey.
So, this has been a gradual process, and now Erdogan, backed by U.S.President Trump and by NATO, will be saving the lives of the tens of thousands of jihadists (plus their families) who had been defeated elsewhere in Syria, and who thus will avoid what the U.S. and its allies had warned would be a 'humanitarian crisis' of mass-slaughtering those defeated jihadists (which the U.S. and its allies still call 'Syrian rebels' — even though most of them aren't even Syrian).
As I noted in the 14 July 2019 article:
At that time, just prior to the Tehran conference — and this was actually the reason why the conference was held — the U.S. and its allies, and the U.N., were demanding that an all-out invasion of Idlib, which had been planned by the Governments of Syria and of Russia, must not take place, for 'humanitarian' reasons. There was all that 'humanitarian' concern (led by the United States) for the world's biggest concentration of Nusra and Nusra-led jihadists — and for Syria's most jihadist-supporting civilian population. So much 'kindness', such 'admirable' 'humanitarianism'. Furthermore the U.S. Government was threatening to greatly increase its forces against Syria if that invasion by Syria and by Russia into Idlib (which is, after all, part of Syria — so, what business is it, even of the U.N., at all?) were to be carried out. The Tehran conference was meeting in order to resolve that emergency situation (mainly America's threats of a possible war against Russia), so as to forestall this attack.
Trump's backing of Turkey's aggression was taking the United States even deeper into his predecessor, Barack Obama's, support of jihadists in order to overthrow Syria's non-sectarian Government and install one that would be acceptable to the fundamentalist-Sunni Saud family who own Saudi Arabia.
And now Erdogan again is threatening Russia with WW III if Russia continues to defend Syria's sovereignty over Idlib — Syria's most-jihadist province.
On February 26th, Yeni Safak bannered "Turkey will never compromise on Sochi deal for Syria, says Erdoğan"; so, Erdogan is openly threatening WW III if Russia and Syria resist Turkey's seizure of Idlib and protection of its many thousands of jihadists.
Although the U.S. has led this apparent victory for jihadists and for international aggression, Turkey's Erdogan has been its spearhead. Russia and Iran had not agreed to this. Certainly, Syria's leader, Bashar al-Assad, hadn't agreed to anything like this outcome. Turkey, in its 10 September 2018 agreement with Russia and with Iran, had committed itself to separating-out and killing the jihadists; but, instead, Turkey has been protecting them, and now will be absorbing them, and taking Idlib Province from adjoining Syria. As recently as 22 October 2019, Erdogan had promised Putin in Sochi that "The two sides reiterate their commitment to the preservation of the political unity and territorial integrity of Syria," and that, "They emphasize their determination to combat terrorism in all forms and manifestations and to disrupt separatist agendas in the Syrian territory." Yeni Safak's February 26th article opened "Turkey will never compromise on the Sochi deal on embattled Idlib, Syria, and it expects the deal to be implemented, said the country's president on Wednesday." Turkey "expects the deal to be implemented" while blatantly violating it.
Brett McGurk, a leading neoconservative in the Administrations of George W. Bush, Barack Obama, and Donald Trump, admitted, on 27 July 2017, that "Idlib Province is the largest Al Qaeda safe-haven since 9/11, tied directly to Ayman al-Zawahiri," and that "to send in tens of thousands of tons of weapons and looking the other way as these foreign fighters come into Syria, may not have been the best approach," but yet the U.S. regime continues that approach, and backs Turkey's grab of Idlib and protection of those jihadists. Previously, McGurk had been U.S. President Barack Obama's special envoy for the anti-Islamic State in Iraq and the Levant (ISIL) coalition. He had supported jihadists led by al-Nusra (Syrian branch of Al Qaeda) and supported separatist Kurds in Syria, to overthrow Syria's Government. Even the liberal (or Democratic Party, pro-Obama) neoconservative Washington Post had not hidden the fact that "The U.S. team, headed by senior White House adviser Robert Malley and State Department envoy Brett McGurk" had informed the newspaper that "Russia was said to have rejected a U.S. proposal to leave Jabhat al-Nusra off-limits to bombing as part of a cease-fire" — the fact that Obama was actually protecting those jihadists (though not protecting ISIS or 'ISIL'). Obama backed al-Qaeda there, and so does Trump. However, when Trump ran for the Presidency in 2016, he promised to reverse Obama's obsession to overthrow Syria's President Bashar al-Assad. That, and similar promises he made, were antithetical to the most-basic commitments of the U.S. Establishment. They became his implacable enemies.
Finally, on 10 November 2016, right after Trump's election, that same newspaper, the WP, bannered "Obama directs Pentagon to target al-Qaeda affiliate in Syria, one of the most formidable forces fighting Assad" and, without noting that Obama had supported that "al-Qaeda affiliate" until then, but instead falsely reporting that "the administration had largely ignored until now" it, said: "While Obama, White House national security adviser Susan E. Rice, Secretary of State John F. Kerry and special presidential envoy Brett McGurk agreed with [the super-neoconservative Obama Secretary of Defense Ashton] Carter on the need to keep the focus on the Islamic State, they favored shifting resources to try to prevent al-Nusra from becoming a bigger threat down the road." That was extreme euphemism, coming from this extremely neoconservative liberal newspaper. Actually, Obama had built his overthrow-Assad operation mainly upon al-Nusra, to train and lead the tens of thousands of foreign jihadists who had been pouring into Syria. The Washington Post was one of the most lying, deceptive, newspapers reporting anywhere in the world about international relations, very heavily slanted neoconservative — in favor of expanding the U.S. mega-corporate empire. Whereas the separatist Kurds were America's main proxy-army fighting in Syria's northeast, al-Nusra led America's proxy-armies everywhere else in Syria. That 10 November 2016 WP article also asserted "But aides say Obama grew frustrated that more wasn't being done by the Pentagon and the intelligence community to kill al-Nusra leaders given the warnings he had received from top counter­terrorism officials about the gathering threat they posed." That's another lie, because Secretary of State John Kerry had actually fought inside the Administration against Obama's policy on that, and the policy came from Obama himself — and NOT from his subordinates (such as Ashton Carter), as that lying newspaper alleged. The article referred to "the expanded push against al-Nusra" — but here is the reality: by no later than December 2012 Obama had settled upon al-Nusra to lead America's overthrow-Assad campaign inside Syria. And the reason for that has very deep historical roots — all hidden from the American public. Instead of such realism, that propaganda-organ, in its article on 10 November 2016, wrote:
A bitterly divided Obama administration had tried over the summer to cut a deal with Moscow on a joint U.S.-Russian air campaign against al-Nusra, in exchange for a Russian commitment to ground Syrian government warplanes and to allow more humanitarian supplies into besieged areas. But the negotiations broke down in acrimony, with Moscow accusing the United States of failing to separate al-Nusra from more moderate rebel groups and Washington accusing the Russians of war crimes in Aleppo.
'Humanitarian'. How stupid does the owner of the Washington Post think that the American public is in order for it still to believe that its Government really cares about being "humanitarian" around the world — especially in countries it's trying to conquer, such as Iraq, Iran, Syria, Venezuela, Bolivia …? Really? He thinks it's that stupid? Or, does he think his newspaper can help to make them so misinformed?
That rabidly anti-Russian newspaper continued there:
Russia had accused the United States of sheltering al-Nusra, a charge repeated Thursday in Moscow by Russian Foreign Minister Sergei Lavrov.
"The president doesn't want this group to be what inherits the country if Assad ever does fall," a senior U.S. official said. "This cannot be the viable Syrian opposition. It's al-Qaeda."
Officials said the administration's hope is that more-moderate rebel factions will be able to gain ground as both the Islamic State and al-Nusra come under increased military pressure.
The article also featured a headline and link to their 9 November 2016 news-story, "Intelligence community is already feeling a sense of dread about Trump". Even back then, the Democratic Party's billionaires were pumping their agents' allegations which would lead to Russiagate, the Mueller Report, and ultimately to Ukrainegate and Trump's impeachment for being insufficiently supportive of President Obama's 2014 coup and conquest of Ukraine, which Obama had started planning by no later than 2011. All of that was a warning to any current or future U.S. President, that to buck the collective will of America's billionaires is to commit political suicide. It doesn't make any difference what the President's Party is — the dictate, from the billionaires, applies to any U.S. President. This 'restored Cold War' is nothing of the sort — on the U.S. side, the war secretly continued uninterrupted, even after the Soviet Union ended its communism, and its Warsaw-Pact mirror of America's NATO military alliance.
UPDATE: On February 28th, the German Government news-agency Deutsche Welle (DW) bannered "Idlib: 'I'd rather suffer bombs than Assad'" and provided an extensive interview by telephone with someone in Idlib who says that she supports democracy and tolerance of all religions and is determined to overthrow the present Government of Syria. If her pro-democracy, anti-jihadist, allegations are honest, then she is an extraordinary exception for Idlib, as has been documented by the periodic polls that the British polling firm Orb International took throughout Syria and reported during 2014, 2015, 2016, and 2018. For examples:
In the 2014 report (page 12) only 4% of the people sampled in Idlib said that they supported "The Assad Government." This was far lower than the percentages in any other Syrian province. 52% supported either "armed opposition" or "Violent religious extremist groups." This was far higher than in any other province except ISIS-controlled Raqqah, where it was 59%.
In the 2015 report (page 7), 35% of the people sampled in Idlib said that al-Nusra (al-Qaeda in Syria) was a "Completely positive influence"; an additional 35% said it was a "Somewhat positive influence." That 70% support for al-Qaeda was by far the highest found in any of Syria's provinces.
If the person who was at the other end of that DW phone-call was authentic, then she was anything but representative of the people in Idlib.
At around 10 AM Eastern time in the U.S. on the 28th, Turkey's Daily Sabah newspaper headlined "Erdoğan and Putin may meet next week, Kremlin says", and reported that "Erdoğan and Putin spoke over the phone Friday to try to defuse tensions that rose significantly in northwestern Syria after 33 Turkish troops were killed in a Syrian regime airstrike." Either Erdogan is trying to find a face-saving way out of his huge gamble, or Putin is trying to prevent WW III, or both. An hour later, that newspaper bannered "Turkey determined to remove Assad regime from Syria's Idlib, Erdoğan tells Trump." Why is it that a country can proudly proclaim in a headline that it will commit international aggression in blatant violation of international law and yet not be roundly damned by the publics in all countries for doing such a vile thing?
At around noon, U.S. Eastern time, on the 28th, Turkey's TRT World bannered "NATO and the West's dereliction of duty in Syria and Turkey" and opened: "If the West and NATO continue on the path they have chosen, it will allow Vladimir Putin to reshape the post-Soviet world order in his image." After trying to scare Europe's leaders by threatening to overwhelm them with maybe hundreds of thousands of released jihadists who have been basically penned-up in Idlib, Erdogan was trying to appeal to those leaders' obligations to NATO, America's anti-Russian military alliance.
At around 1:30 PM U.S. Eastern time on the 28th, Britain's Guardian headlined "Nato expresses 'full solidarity' with Turkey over Syria airstrikes" but NATO chief "Stoltenberg offered no immediate promise of assistance to Turkey," and the article went on to report that the UK and five of its allies would bring the matter to the U.N. Security Council on Friday night (where Turkey's demands would even more certainly go nowhere). The reality of Stoltenberg's statement (which had been issued at 12:33 Eastern time) was a total humiliation to Erdogan's fantasies that because of his country's NATO membership he could get the U.S. to invade Russia. Stoltenberg gave the standard NATO hate-talk against Russia and its allies, however, saying that "Allies condemn the continued indiscriminate air strikes by the Syrian regime and its backer Russia in Idlib province." Even when a NATO member engages in clear-cut foreign aggression in violation of the U.N. Charter's prohibiton against that, and explicitly violating the International Criminal Court's "Crime of Aggression", NATO will spew its standard hate-propaganda against the countries that were and are victims of that blatantly illegal aggression by the NATO member-country. Notwithstanding NATO's sometimes diplomatic language, it is — after Russia ended its side of the Cold War in 1991 — basically an extremely dangerous militarized hate-organization, of which every one of its member-nations should be profoundly embarrassed to belong.
To the Beat of its Own Drum: On Internal Logic of Events in Tunisia
Once every five years or so, Tunisia finds itself in the headlines around the world. Last time, in 2015, it had to do with the awarding of the Nobel Peace Prize to the Tunisian National Dialogue Quartet. Before that, it was the events of the Arab Spring that led to President Ben Ali being overthrown. Today, ten years following the "Dignity Revolution," the country's president, Kais Saied, has frozen the nation's parliament for a month, depriving its members of their immunity, dismissing the prime minister, minister of defense and minister of justice, and announced that he would govern the country through presidential decrees. All these decisions, which were made during Tunisia's Republic Day celebrations, were a response to the demands of a certain part of the society—represented among others by the July 25 Movement—to restore order, dismiss the discredited parliament and call new elections.
Ten short years ago, the Tunisian people took to the streets to demand the overthrow of the authoritarian regime that had been in power for 24 years. This time, however, the society roundly supported the president's decisions as people came out to fly the Tunisian flag and wave banners with patriotic slogans as well as charge the headquarters of Ennahda, an Islamist party that has held a majority in parliament since the 2019 elections. A number of commentators have already noted that the events in Tunisia signify the final defeat of democracy in the Arab world, the end of the Arab Spring, the complete and utter failure of the West's policies in the region. Others see the traces of the confrontation between Saudi Arabia and the United Arab Emirates on the one hand and Turkey and Qatar on the other, suggesting that Saudi Arabia and the United Arab Emirates were taking revenge on their opponents for Field Marshal Haftar's failed offensive in Libya.
While both of these interpretations are entertaining, they are striking in their complete disregard for the internal logic of the events that are taking place. At first glance, it would seem that COVID-19 is the main culprit. Indeed, recent COVID-19 incidence and morbidity figures are disappointing. The number of new cases continued to grow over June–July 2021, exceeding 9000 per day. Tunisia has a population of approximately 12 million people, so we can assume that the incidence rate roughly corresponded to that of Moscow during the same period. In the days leading up to President Saied's extraordinary decisions, the number of COVID-related deaths had hit 200 per day. The epidemiological situation in the country was thus among the bleakest in the region.
There is no point arguing whether things are better in other countries or whether Tunisia is better at keeping the relevant statistics and is carrying out more tests for coronavirus. More important is the fact that the epidemiological situation had little to do with Saied's decisions, and those in parliament were most heavily criticized not for their health policy but for their corrupt activities. In particular, Ennahda was accused of using its majority in parliament to advance its positions in administrative structures, business and politics, building ramified networks of nepotism in all three areas.
This is not the first time that Ennahda MPs have been accused of such wrongdoing, as similar accusations were levelled at the party during the 2013 national crisis. Just like in 2013, the party has come under fire, among other things, for its complete managerial incompetence and the inability to ensure public and national security—now you can add epidemiological safety to the list.
Interestingly, some of these charges are strangely reminiscent of those that were levelled against President Ben Ali in 2011. Of course, he was never accused of being managerially incompetent. He was, however, criticized for his clannishness and corruption. In fact, if you look at how political processes developed in Tunisia in the 2010s, an amazing pattern will emerge. The decade following the revolution can be split into three periods. The first is 2011–2013, which saw the strengthening and coming to power of Ennahda as well as the formation of a powerful anti-Islamist opposition led by Nidaa Tounes. This period ended with a profound political crisis and the Tunisian National Dialogue Quartet. The second period, 2014–2019, coincides with the presidency of Beji Caid Essebsi, the leader of Nidaa Tounes. It was during this period that Nidaa Tounes effectively collapsed, while Ennahda continued to grow in strength, eventually taking power in 2019. The third and final period, 2019–2021, has been marked by the unrelenting confrontation between the president and parliament and would appear to be ending with the temporary removal of Ennahda from power.
We can thus suggest that domestic politics in Tunisia over the past decade has been dominated by the confrontation between the so-called secular forces and those who claim to be Islamists. Both these designations are, of course, euphemisms—the former referring to representatives of the old elites and those who live in the capital and along the coast, while the latter to members of the new elites from the inner and southern regions, who also enjoy the support of those living in poor suburbs of the big cities. The confrontation between these two groups attests to a deep internal divide in the Tunisian society into two halves that not only compete with one another but also with completely different views on such issues as the civilization to which the country rightly belongs.
The confrontation between the two parts of society was effectively the raison d'être of the country's political forces. Any strengthening of either side was quickly followed by a weakening caused by internal fighting, coming as a result of their opponents rallying together at a given time: we saw this first with Ennahda, then with Nidaa Tounes, and then again with Ennahda. Another consequence of this polarization is the dominance of narrow party interests over national interests and the continuing distrust of the two parts of society and the political elites towards each other.
Another important circumstance is worth mentioning here. Today's events are in many ways a consequence of the National Dialogue. While the National Dialogue proved to be an effective tool for overcoming the crisis and demonstrating the effectiveness of the institutions of the Tunisian civil society which acted as its organizers and guarantors eight years ago, it also highlighted the weaknesses of the political parties. Even before the crisis, the Tunisian people did not place a great deal of trust in political parties, and whatever trust there was eroded completely following the National Dialogue. To some extent, Ennahda proved to be an exception, since its long history and the persecution that the Islamists had endured during the 1990s and the 2000s led to a high degree of solidarity with the party and among its supporters.
Looking at the features of the Tunisian political process, we can thus see the decisions of President Kais Saied not so much as a manifestation of the (largely dubious) global trend of consolidating authoritarianism or a regional trend of ousting Islamists from power (which can also cast into doubt, given how strongly Islamists are represented in almost all parliaments in Arab countries) as an expression of the Tunisian logic of political development.
An important question in the context of recent events in Tunisia, of course, is whether the president's actions can be considered a political coup. For the time being, Tunisia's partners abroad tend to avoid this definition. Some Ennahda supporters, most notably Radwan Masmoudi, who has long unofficially linked the party with the Washington establishment, have called for the White House to recognize the incident as a coup d'état and, in accordance with the U.S. legislation, suspend assistance to the country, including in the fight against COVID-19.
The situation, however, is rather complicated. In taking his decisions, Kais Saied referred to Article 80 of the Tunisian Constitution, which grants the president the right to demand exclusive powers in the event of a threat to national security. But there are two setbacks here: 1) it is far from clear that such a threat actually exists; 2) exceptional powers can only be granted to the head of state by agreement with the speaker of parliament who in this case is, of course, categorically against it, having stated that no one approached him about the issue.
It is also important to note that a key point in the adoption of the current Constitution was the provision to prevent any person from usurping power in the country. One of the through lines of the negotiations on the development of the Constitution in 2011–2014 was the need to insure the country against the establishment of authoritarianism. These are the arguments that make some respected figures in Tunisia, such as Yaz Ben Ashur, say that a coup d'état has indeed taken place in the country.
But there is another way of looking at it as the Constitution fails to provide for the kind of situation we are witnessing today. Instead, the president had to appeal to the spirit of the Constitution. After all, the Constitution is designed to support a strong and democratic republican state. But how can a state be strong and democratic if it is rife with corruption and laden with an impotent state apparatus? We are essentially talking about Carl Schmitt's state of exception here. Moreover, the president is not suspending the activities of the legislative assembly forever—but only for a month. This by no means constitutes a usurpation of power.
All this allows us to offer a number of possible scenarios.
Scenario 1: Chaos. Concentration of power in the hands of the president brings about hardly any improvements in the situation. High-profile corruption cases are seen as an instrument of settling scores within the political elites, while the Ennahda Party, having recovered from the initial shock, mobilizes its supporters to defend the "values of the revolution." This could lead to fresh protests and a gradual increase in political violence. If events unfold in this way, attempts will likely be made to repeat the successful experience of the National Dialogue, although it is far from clear how prepared the main actors will be amid these conditions.
Scenario 2: A la Ben Ali. The president receives additional support from abroad to fight the coronavirus and—with the help of the law enforcement—he gets the healthcare system functioning again. The security services initiate criminal cases against the most odious corrupt officials. All this allows Kais Saied to maintain a high level of public confidence and introduce amendments to the Constitution that would expand presidential powers and outlaw Ennahda. New parliamentary elections are called and contested by weak parties, which will lose a number of serious political functions. The regime is primarily propped up by the security apparatus, just as it was in the old days. This scenario can be seen as similar to the one that Ben Ali oversaw in the early 1990s, reproducing in general terms the schemes the President used to consolidate his power.
However, this scenario has three weak points.
First, it does not take into account the fact that Tunisian society has changed. Not because the country has enjoyed ten years of democracy or what poets like to call the "sweet air of freedom" (especially since this sweetness was tainted by an endless series of crises), but because the civil society has become more robust during this time. The statement released by the Tunisian General Labor Union (a key syndicalist in the country) in response to the president's actions stresses, albeit in rather restrained language, the need to preserve the democratic foundations of the political system. Similar sentiments can be found in the statements of other major civil organizations.
Second, this scenario does not account for the fact that a significant part of society still supports Ennahda and that the party has managed to significantly bolster its positions over the past few years—not only among the general public but also in government bodies and in business. One may be tempted to compare the party with the Muslim Brotherhood in Egypt here [1], but such a comparison does not really work. In Egypt, for example, the Muslim Brotherhood remained in power for less than two years, while Ennahda had ten in Tunisia. What is more, having crushed the Muslim Brotherhood, Egypt's Marshal Abdel Fattah el-Sisi allowed the Salafist al-Nour Party official recognition. Ennahda's competitors do not have nearly the same amount of influence and authority among the religiously motivated electorate.
Third, Ben Ali was a product of the intelligence services, while el-Sisi was a career military man. However, the Tunisian Army has never played a significant role in politics, and Kais Saied has no ties whatsoever with the intelligence services; whether or not they embrace the former university professor as one of their own remains to be seen.
Scenario 3: Hopeful. The actions taken by the president are mostly welcomed by the public, while the Islamists do not have the time to mobilize supporters to the extent they need. In addition, Tunisia's society, tired of incessant crises, is not ready for a repeat of 2011. Constant consultations with the Tunisian General Labor Union and other influential organizations allow the president to maintain public order. In turn, corruption cases brought against MPs provide a reason to question the legitimacy of the parliament itself and call new elections since, after all, this is the will of the people. In addition, a referendum on introducing amendments to the Constitution to expand the president's powers—another ground for parliamentary elections—may be called. The new-look Ennahda will have far fewer seats in parliament than before, while the majority of votes will go to secular centrist parties that support the president.
This is likely the preferred scenario for many, although it has a number of weaknesses, too.
First, it is clear that it will take longer than a few months to institute all these changes. Six months or a year are a minimum of what is needed. The question is whether Kais Saied can keep the wheels turning for that long. If he fails, Scenario 1 may become a reality, and a new, stronger figure may be installed in power.
Second, pushing Ennahda to the political margins means that some kind of alternative needs to be presented. However, secular parties have failed to come up with anything in recent years, and there is no reason to believe they will be able to now.
Third, such a scenario assumes that the president will have the unconditional support of the Tunisian General Labor Union and other civil society institutions, which is also not a given.
The three scenarios presented here merely outline the possible trajectories. We may see something completely different. That said, it is obvious that the coming month will be pivotal for Tunisia's future. Not only will the response of the country's internal forces to the president's initiatives become clear, but the initiatives themselves will evolve into something resembling a political program. There is no doubt that such a program exists: at the end of the day, Kais Saied was talking about the need to strengthen presidential power as well as elements of direct democracy when he was running for office.
From our partner RIAC
Afghanistan may be a bellwether for Saudi-Iranian rivalry
Boasting an almost 1,000-kilometer border with Iran and a history of troubled relations between the Iranians and Sunni Muslim militants, including the Taliban, Afghanistan could become a bellwether for the future of the rivalry between the Islamic Republic and Saudi Arabia.
Had the United States withdrawn from Afghanistan several years earlier, chances would have been that Saudi Arabia would have sought to exploit military advances by the Taliban in far less subtle ways than it may do now.
Saudi Arabia was still channelling funds in 2017 to anti-Iranian, anti-Shiite militants in the Iranian-Afghan-Pakistani border triangle and further south on the Pakistani side of the frontier despite Crown Prince Mohammed bin Salman's efforts to distance the kingdom from identification with austere interpretations of Islam that shaped the country's history and that it shared with the Taliban.
"The Taliban is a religious extremist group which is no stranger to extremism and murder, especially murdering Shias, and its hands are stained with the blood of our diplomats," noted an Iranian cleric, referring to the 1998 killing of eight Iranian diplomats and a journalist in Afghanistan.
Outgoing Iranian Foreign Minister Mohammad Javad Zarif outlined the potential tripwire Afghanistan constitutes for Iran.
"If Iran doesn't play well and makes an enemy out of the Taliban soon, I think some Arab countries in the Persian Gulf and the US would attempt to finance and direct the Taliban to weaken Tehran and divert its attention away from Iraq and other Arab countries. The biggest threat for us would be the formation of an anti-Iran political system in Afghanistan," Mr. Zarif said.
Comparing the potential problems for Iran with an Afghanistan controlled by the Taliban or a neighboring country at war with itself to Saudi Arabia's Houthi troubles in Yemen is tempting. Saudi Arabia was, before the 2001 US invasion of Afghanistan one of only three countries to recognize the Taliban's control of the country. At the time, it saw virtue in stirring the pot on Iran's borders.
Much has changed not only in the last two decades but also in the last few years since both Saudi Arabia and some Trump administration officials like national security advisor John Bolton were toying with the idea of attempting to spark ethnic insurgencies inside Iran. And Afghanistan is neither Yemen nor are the Taliban the Houthis.
The Taliban have sought in recent weeks to assure Afghanistan's neighbors that they seek cooperation and would not be supporting militancy beyond their country's borders. Iran last month hosted talks between the Taliban and the Afghan government that ended with a joint statement calling for a peaceful political settlement and declaring that "war is not the solution."
It has been war ever since.
From the Saudi perspective, it would not be the first time that the Taliban have said one thing and done another, including keeping an alleged promise prior to 9/11 that Osama Bin Laden would not be allowed to plan and organize attacks from Afghan soil and subsequent refusal to hand over the Saudi national.
All of this is not to say that Afghanistan could not emerge as a venue for Middle Eastern rivalries involving not only Saudi Arabia and Iran, but potentially also Turkey and Qatar. It probably will be albeit one in which battles are likely to be fought less through proxies and more economically and culturally and in which alliances will look significantly different than in the past.
A crucial factor in how the rivalries play out will be the Taliban's attitude towards non-Pashtun ethnic and religious groups.
"If Afghanistan returns to the situation before September 11, 2001, when the Taliban were at war with the Shia Hazara and the Turkic Uzbeks, then Iran and Turkey will almost inevitably be drawn in on the other side—especially if Saudi Arabia resumes support for the Taliban as a way of attacking Iran… Ideally, a regional consensus could successfully pressure the Taliban to respect the autonomy of minority areas," said Eurasia scholar Anatol Lieven.
Supporting the Taliban, a group that is identified with violation of women's rights, could prove tricky for Prince Mohammed as he seeks to convince the international community that the kingdom has broken with an ultra-conservative strand of Islam that inspired groups like the Afghan militants.
It would also complicate the crown prince's efforts to project his country as a beacon of a moderate and tolerant form of the faith and complicate relations with the United States.
Moreover, Prince Mohammed's religious soft power strategy may be working. In a sign of changing times, Western non-governmental organizations like Germany's Konrad Adenauer Foundation look to Saudi Arabia as a model for the Taliban.
"The way Saudi Arabia has developed in the past 10, 20 years is remarkable. I have seen with my own eyes how much (they) have reconciled modern life, women's rights, women education, work-life, and still guarding (their) Islamic values. This could be a certain role model for the Taliban," said Ellinor Zeino, the Foundation's Afghanistan country director, in a webinar hosted by the King Faisal Center for Research and Islamic Studies (KFCRI).
Saudi steps so far to moderate the Taliban and facilitate a peaceful resolution of the Afghanistan conflict are however unlikely to have ingratiated the kingdom with the Taliban. A Saudi-hosted Islamic Conference on the Declaration of Peace in Afghanistan in the holy city of Mecca in June attended by Afghan and Pakistani Islamic scholars and government officials condemned the recent violence as having "no justification" and asserting that "it could not be called jihad."
Fuelling the fire, Yusuf Bin Ahmed Al Uthaymeen, the secretary-general of the 57-nation, Saudi-dominated Organisation of Islamic Cooperation (OIC), told the conference that the Taliban-led violence amounted to "genocide against Muslims."
The rhetoric notwithstanding, conservative Iran's inclination to accommodate the Taliban as President-elect Ebrahim Raisi takes office, in a twist of irony, could see the Islamic republic and the kingdom both backing a group with a history of fire-breathing anti-Shiism if it comes to power in Kabul.
Said Mehdi Jafari, an Afghan Shiite refugee in Belgium: The Iranians "have much more to gain from the Taliban. Hazaras are a weak player to choose in this war. Iran is a country before it is a religious institution. They will first choose things that benefit their country before they look at what benefits the Shia."
Tunisia between Islamism and the 'Delta variant'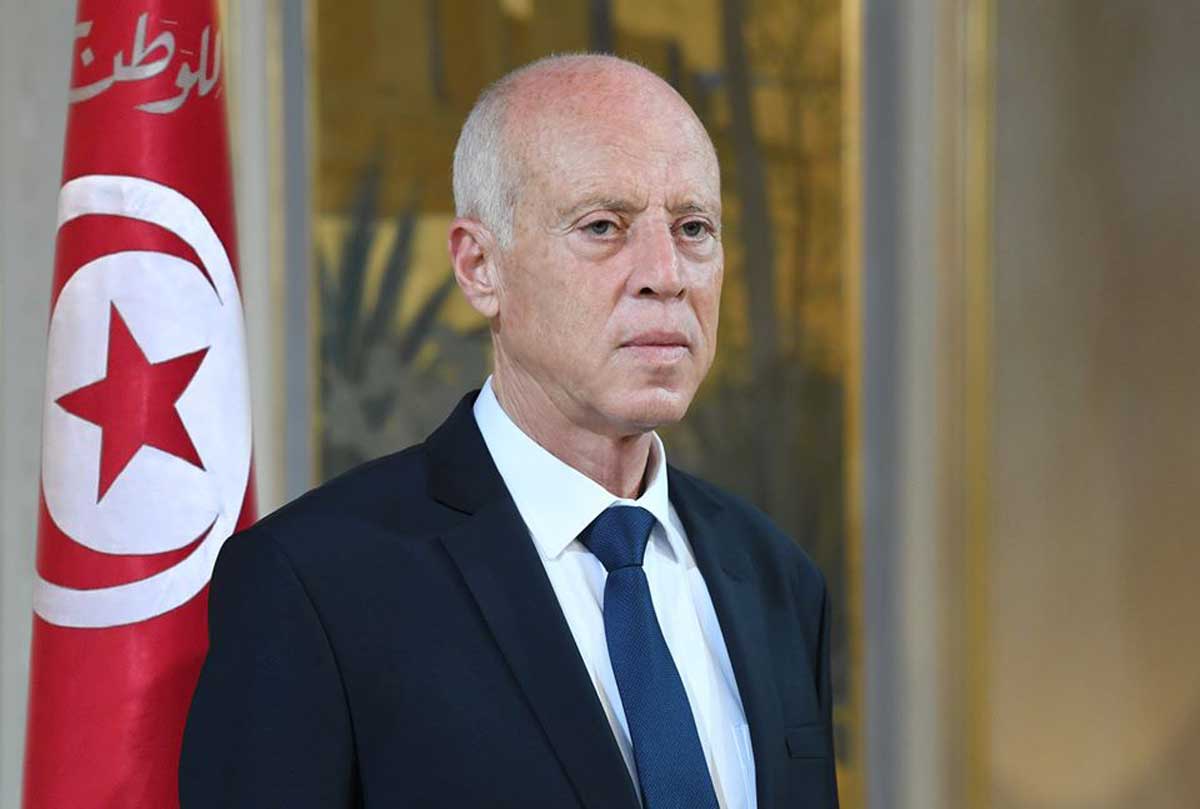 On Sunday 25 July, on a day dedicated to celebrating the country's independence, in a move that surprised observers and diplomats alike, Tunisian President Kais Sayed relieved Prime Minister Hichem Mechichi, who had been in office since September 2020, of his duties. He suspended Parliament's works and dismissed the Interior and Defence Ministers.
Mechichi, as well as the Speaker of Parliament Rachid Gannouchi, are members of the Islamist Ennhada party which, with 25% of the votes, holds the majority of Parliamentary seats and since 2011, when it returned to legality, has become a powerful political force that has attempted – without resorting to violence – to give secular Tunisia a progressive turn towards the most militant Islamism.
As is well known, Tunisia was the first Muslim country to be crossed by the stormy wind of the "Arab Springs" when, in December 2010, a young fruit and vegetable street vendor, Mohamed Bouazizi, set himself on fire in a square in the centre of Tunis to protest against the corruption of President Ben Ali's government, in power for 23 years.
The demonstrations that followed the young street vendor's death led to the ousting of President Ben Ali in January 2011, who was forced into exile in Saudi Arabia with his entire family, as well as to the fall of Mohamed Gannouchi's government and, in October of the same year, to new elections which saw the success of the religious party, Ennhada, which had been banned by Ben Ali. This triggered a series of political innovations that led – in January 2014 – to the approval of a new constitution that, despite strong Parliamentary pressure from the most radical Islamists, can be considered one of the most progressive in the whole North Africa.
In the five years that followed, Tunisia – amid political and economic ups and downs – maintained a degree of internal stability that enabled it to dampen those Islamist pressures that, in other countries of the region, had turned the so-called "springs" into nightmares marked by unrest and bloody civil conflicts.
Ennhada was gradually integrated into a sort of 'constitutional arc', despite the protests of its most radical militants, and its most charismatic leader, Rachid Gannouchi, was even appointed Speaker of Tunis Parliament.
In recent years, however, the country has been afflicted by the problem of corruption of its entire ruling class, including Islamists. It is on a programme platform to fight this phenomenon resolutely and relentlessly that in October 2019 an eminent Law Professor, Kais Sayed, was elected President of the Republic.
In August 2020, President Sayed appointed Mechhichi, a moderate who had already been his political advisor, to form a technocratic government, "free from parties' influence".
The situation has seen the establishment of what the Tunisian media call the 'government of the three Presidents', namely Sayed (President of the Republic), Mechichi (President of the Council) and Gannouchi who, as Speaker of Parliament, tries to make the majority presence of the Ennhada Islamists in the legislative branch count.
The equilibria are fragile and are made even more precarious by the heavy social and economic consequences of the impact of the Covid-19 pandemic on the country.
Since the beginning of this year, Tunisia has been in a state of creeping crisis: the political uncertainty caused by the perennial search for a difficult political and governmental has been compounded by ideological and personal tensions between the "three Presidents", whose positions on the instruments with which to tackle the pandemic and the economic crisis have gradually exacerbated to the point of producing a situation of political and legislative paralysis that is completely unsustainable.
In recent weeks, the 'Delta variant' of the pandemic has caused a spike in infections, causing further damage not only to the population and the health system, but also and above all to the economy of a country that is seeing the possibility of boosting its gross domestic product with tourism disappear for the second year running. For decades tourism has been an irreplaceable source of livelihood and enrichment for large sections of the population. The pandemic crisis has acted as a multiplier of the economic crisis, with the progressive and seemingly unstoppable loss of dinar value and the increasingly acute disparity between the increasingly poor and the increasingly rich people.
The government's approach to the pandemic has been nothing short of disastrous. While the World Health Organisation declared Tunisia 'the most infected country in Africa', the government saw the change of five Health Ministers in succession, each of whom proposed confusing and uncoordinated emergency measures (lockdown, curfew), which were completely ineffective in containing the spread of the virus and the high levels of mortality.
The often improvised and contradictory confinement rules have exasperated the population, who has taken sides with the two parts of the political front: on the one hand, Ennhada's supporters, who are convinced that the technocratic part of the government is to blame for the health and economic crisis; on the other hand, the secularists, who accuse the Islamists of being the cause of everything and of playing the "so much the worse, so much the better" game to permanently destabilise the institutions and turn Tunisia into an Islamic State.
Ennhada itself has not remained unscathed by internal quarrels and divisions, between the 'hardliners' who want the party to return to its militant origins and those who prefer to 'stay in power and rule' who – as is currently happening in Italy – prefer to seek stability in the situation and maintain their power positions.
Last May, Abdellhamid Jelassi, the Head of the Ennhada "Council of Doctrine", resigned accusing the party leader and Speaker of the Chamber of Deputies, Gannouchi, of delaying the date of the Congress in order to avoid his defenestration and the appointment of a successor closer to the original ideas of the movement and to the most radical tenets of Islamic doctrine which, according to the orthodox members, have been betrayed by "those who want to rule" for the sake of power.
It was in that situation of economic, political and social crisis that, invoking Article 80 of the 2014 Constitution, President Sayed dismissed the Prime Minister along with other Cabinet members and suspended Parliament's works for thirty days.
Many people within the country and abroad, starting with Erdogan's Turkey, shouted the coup.
In Ankara, the spokesman of the AKP, President Erdogan's party, defined President Sayed's actions as "illegitimate" and threatened sanctions against those who "inflict this evil on our brothers and sisters in Tunisia", while the Turkish Foreign Minister more cautiously confined himself to expressing his "deep concern" over the suspension of Parliamentary activities.
It is significant, however, that on the national front, after the first street protests by Islamists and Ennhada supporters, which were immediately harshly repressed by the police, and after the closure of the offices of the Qatari broadcaster Al Jazeera, which has always fomented Islamist demands, as well as the dismissal of the top management of the state TV, the "crowd" in the streets was dominated by demonstrators who favourably viewed the President's initiative which, in their opinion, put an end to the activities of that part of the national government that proved totally unable of tackling the pandemic emergency and its negative social and economic consequences.
According to those who claim that what happened on July 25 was not a coup, President Sayed did not dissolve the Tunisian government: he confined himself to dismissing incapable Ministers and leaving those of the 'technocratic' wing in place, in the hope of producing a government turn while waiting for Parliament to reopen at the end of August.
The situation is in flux, but it seems to be moving towards stabilisation, which will be speeded up if the Mediterranean countries and the European Union move quickly to help Tunisia get out of the doldrums of the pandemic and economic crisis.
Helping the Tunisian authorities pragmatically to resolve the political crisis is also in the interest of all the countries bordering the Mediterranean, starting with Italy, not only for reasons of good political neighbourhood, but also to prevent a possible Tunisian chaos from triggering a new and uncontrolled migration push. This is what is currently happening in Afghanistan, where, following the 'unconditional surrender' of the United States and NATO allies, the Taliban are coming back, with the first consequence of a mass exodus of Afghans to Turkey via Iran.
According to the UNRHC, the United Nations refugee agency, thousands of refugees from Afghanistan are moving towards Turkey at a rate of 1,000 to 2,000 people a day: a phenomenon which could soon affect Italy, too.