Authors: Junaid R. Soomro and Nadia Shaheen
Strategic culture provides the analytical lens through which to understand of view the communities fundamental the international predicaments and the inspirations of the state activities. Strategic culture is an elementary attempt to assimilate cultural considerations, cumulative historic remembrances and their influences in the analysis of state security policies and national interest. Strategic culture of the nations flows from its geography and resources, history and experience and society and political structure. It represents the approach that a given state has found successful in the past.
Although not unable to change, it tends to evolve slowly. It is no coincidence for example: Britain has historically favored sea power and indirect strategies and eschewed traditional maintenance of large country. Israel, despite lacking geographic depth has small but educated population and technological skills which have produced a strategic culture that emphasizes the strategic preemption, offensive operations increasing and initiated advanced technology. Australia's minimal geographical status, its continental rather than maritime identity, its formative military experiences have shaped its way to war. These case studies examine the US's strategic culture.
United state is the world's powerful nation so, it is essential for friends, enemies and neutrals to understand its strategic culture. American strategic culture emphasizes liberalism, idealism and views war as a discontinuation of policy. The way of war of USA is through direct strategies which include an industrial approach to war, fire power and technology intense approaches to combat. If we determine who is the transmitter of strategic culture either state or military. In USA, Army is the institution of strategic culture.
Geography and history has shaped the American National strategic culture. USA did not have to exhaust itself by preparing for and waging war against its neighbors separated it from other countries particularly, the European great powers. American strategic culture was shaped by long periods of peace during conflicts around the world, the Civil War, World War I, and World War II – defined as struggle of good versus evil.
United States has always enjoyed free security because of its insular position and weak neighbors. It is shielded by the Atlantic and Pacific Ocean. "Anxieties about security have kept the growth of optimism within bounds among other peoples…the relative absence of such anxieties in the past has helped, along with other factors, to make optimism a national philosophy in America." American strategic culture explicitly rejects the European tradition of power politics. Rather, from the founding Americans have seen themselves as exceptional. This exceptionalism has influenced the way the United States deals with others. Thus, these are the basis on which they have formed their national strategic culture.
America has full military strategic structure. Military culture is only constant in USA's policy makings. Fire power has been the most unique approach for combating which USA followed since American Civil war. Most common characteristics of the American way of war include extreme aggressiveness, quest of decisive battle and deployment of maximum efforts to defeat the enemy. It had throughout the history has perused much wider range strategies U.S. military, led by Army Chief of Staff George C. Marshall, sought to concentrate forces for a cross-channel invasion at the earliest possible time.
Lippmann observed, American strategic culture "does not recognize that America is one nation among many other nations with whom it must deal as rivals, as allies, as partners." Rather, "an aggression is an armed rebellion against the universal and eternal principles of the world society. No war can end rightly, therefore, except by the unconditional surrender of the aggressor nation and by the overthrow and transformation of its political regime."
The impulse to transform the international system in the service of liberal democratic ideals forms a thread that runs throughout American history. The Clinton administration's national security strategy of engagement and enlargement and the George W. Bush administration's commitment to spreading democracy, expressed most powerfully in his second speech have been common in their strategic planning.
Europeans were more of Realistic views and found individualism as danger during Cold war era. George Kennan on American diplomacy in 1950 explained that American approach international relations is depicted in its legalism and moralism.
In 1936, America believed that, strategy and policy both are different. Strategy takes place where policy ends. Hence, American's have always thought astrategically. The combination of the rejection of power politics and discontinuity between policy and strategy has strengthened the American strategic culture. The United States has thus displayed a strong and long-standing predilection for waging war for unlimited political aims. If there was no intervention of civilians during Vietnam War America would not have defeated. The United States is thus fortunate to have in its war on terror an adversary such as Osama bin Laden, an individual who viscerally hates the United States and all it stands for.
Service strategic Culture
Service cultures are hard to change because they are the product of the acculturation of millions of service members over decades and are supported by a network of social and professional incentives. Service training and education strengthens the identity of nation. People join the Army, Navy, Air Force, and Marine Corps, not "the military" in the abstract. After the passage of the Goldwater-Nichols Act, the view has got lot fame as it promoted jointness and officer's service affiliation more than rank, age or combat experience.
An example taken of the way in which service culture manifests itself is in attitudes toward technology. Not all elements of the U.S. military are equally reliant on technology. Because war at sea and in the air is by definition technologically intensive, the Navy and Air Force have tended to emphasize the role of technology in war. The Army and Marine Corps, by contrast, have tended to emphasize the human element.
The services also vary in terms of their structure and dominant groups. The Marine Corps and Air Force are "monarchical," with powerful service chiefs drawn from a single dominant subgroup, whereas the Army and Navy are "feudal," with less powerful chiefs drawn from a variety of subgroups.
The USA's marine corps is unitary but a monarchial organization. All of its services are cohesive. The 20th century witnessed the Navy's evolution from a monarchical to a feudal organization. At the dawn of the 20th century, navies were synonymous with surface fleets. During the 20th century, however, the development of naval aviation and submarine forces changed the structure of the Navy fundamentally. Whereas, the Army has tended to assimilate new ways of war into existing branches, the Navy responded to the advent of aircraft and submarines by adding new branches and career paths. As a result, the dominant communities in the Navy are surface, submarine, and aviation. These three branches collectively control the Navy: Of the last ten Chiefs of Naval Operations, four have been aviators, three surface warfare officers, and three submariners. The Air Force had its origins in, and continues to be defined by, the technology of manned flight.
The Air Force is divided into pilots and non-pilots and between different communities of pilots. Even though combat pilots make up less than one-fifth of the Air Force, they are the ones who have dominated the service since its inception.59 From 1947 to 1982, the Air Force Chief of Staff was always a bomber pilot; since 1982, the Air Force Chief of Staff has always been a fighter pilot.
Strategic culture indicates that how nations see and identifies their priorities, interest and most pressing threats and how countries give chooses to use its elements of national power, whether state would use "soft power" such as diplomacy and economic influences or it would use "hard power" likewise military power. Strategic culture mostly represents the national border culture. American strategic culture in Syria and Afghanistan is inextricably led to quagmires and jabbing US towards a simply Military centric goals. It is American strategic culture to give prefer military solution to complex problems because US know that it has a military superiority to any adversary and military power seems to offer the potential for beneficial outcomes. US always adopted intricated challenges as a war not because that is a better tactic, but they are good at war. So, we can say that military- centralism is a fundament element of US strategic culture.
But in Afghanistan and Syrian complicated crisis demonstrated that conflicts are not always resolvable by the limited armed forces or may be not resolvable under the current scenario. Therefore, US anticipate believing that if they use instrument of military centric strategy that would work. US strategic culture is also infused with the comprehensive dose of maximalism. US always give prefer to do best efforts to gain biggest outcome or big-win.
In Afghanistan US was goal to top the Taliban government that has been hideout for the Al- Qaida and avert the country to become the hub of international terrorism and the strategic objective was to establish US-backed democratic government, and that is remain today goal. In Syrian issue US aim was to prevent to Islamic State to establish self-proclaim Caliphate that might be become sanctuary of international terrorism. From the years, US military-centric strategy went virtually unchallenged.
Conclusion: The enduring features of American strategic culture, military culture, and the organizational culture of the U.S. armed services have thus influenced how the United States has approached nuclear weapons. As a result, American strategic culture has been dominated by continuity rather than change. Six decades after the advent of the nuclear age, what is notable is the limited enduring impact of nuclear weapons on the way the U.S. military conceives of war.
Why the "Coronavirus Ceasefire" Never Happened
Six months ago, when COVID-19 had just moved beyond the borders of China and embarked upon its triumphant march across Europe and North America, politicians and foreign affairs experts started discussing what will happen after the virus is vanquished. The debate that ensued balanced the fears and concerns of pessimists with the hopes and expectations of optimists, with the latter believing that the pandemic and the global recession that followed would inevitably force humankind to put its differences aside and finally unite in the face of common challenges.
Six months later, we can say without any doubt that, unfortunately, the optimists were wrong. The pandemic did not bring about the changes in world politics they had been hoping for, even with the ensuing recession making things worse. And we are unlikely to see any such changes in the near future. Sadly, COVID-19 did not turn out to be a cure-all for regional conflicts, arms races, the geopolitical competition and the countless ailments of humankind today.
These persisting ailments are more than evident in relations between Russia and the West. No positive steps have been made in the past six months in any of the areas where the positions of the two sides differ significantly, be it the conflict in Eastern Ukraine, the unrest in Syria, the political instability in Venezuela or the war in Libya. The fate of the New START and the nuclear nonproliferation regime remains unclear. Moscow continues to be the target of new economic and political sanctions. Russia and the West are locked in an intense information war. There are no signs of a "coronavirus ceasefire," let alone a full-fledged peace agreement, on the horizon.
Of course, Moscow has placed the blame for the lack of progress squarely on the shoulders of its western partners. While this may indeed be true in many respects, we must admit that the Kremlin has hardly been overflowing with ideas and proposals over the past six months. Even if Moscow did want to reverse the current negative trends in global politics, it has not taken any steps on its own to do so. Nor has it proposed any large-scale international projects, or even tried to temper its usual foreign policy rhetoric and propaganda.
On the contrary, the various troubles that have befallen Russia in the "coronavirus era" – from the public unrest in Belarus to the unfortunate poisoning of Alexei Navalny – are explained away as the malicious intrigues of Russia's geopolitical opponents. For all intents and purposes, the Kremlin is in the same position now, in September 2020, that it was in back in March. The chances of another "reset" or at least a "timeout" in relations have disappeared completely, if they ever existed in the first place.
So, why did the "coronavirus ceasefire" never happen? Without absolving the West of its share of responsibility, let us try to outline the obstacles that Russia has put in the way of progress.
First, in an environment of unprecedented shocks and cataclysms, there is always the hope that your opponent will eventually suffer more as a result than you will. Many in Russia see the 2020 crisis as the final damning indictment of the West and even an inglorious end to the market economy and political liberalism in general.
The recent statement by Aide to the President of the Russian Federation Maxim Oreshkin that Russia is poised to become one of the top five economies in the world this year is particularly noteworthy. Not because the country is experiencing rapid economic growth, but because the German economy is set to fall further than the Russian economy. If you are certain that time is on your side and that you will emerge from the crisis in better shape than your opponents, then the incentives to work towards some kind of agreement hic et nunc are, of course, reduced.
Second, the current Russian leadership is convinced that any unilateral steps on its part, any shifts in Moscow's foreign policy, will be perceived in the West as a sign of weakness. And this will open the door for increased pressure on Moscow. Not that this logic is entirely unfounded, as history has shown. But it is precisely this logic that prevents Russian leaders from admitting their past foreign policy mistakes and miscalculations, no matter how obvious they may have been. This, in turn, makes it extremely difficult to change the current foreign policy and develop alternative routes for the future. In fact, what we are seeing is a game to preserve the status quo, in the hope that history will ultimately be on Moscow's side, rather than that of its opponents (see the first point).
Third, six and a half years after the crisis in Ukraine broke out, we are essentially left with a frozen conflict. Turning the large and unwieldy state machine around, rewiring the somewhat heavy-handed state propaganda machine, and changing the policies that determine the everyday actions of the army of "deep state" officials is tantamount to changing the trajectory of a supertanker carrying a load of hundreds of thousands of tonnes. It is perhaps even more difficult, however, to change the opinion that has taken shape in Russian society in recent years about the modern world and Russia's place in it. Just because the Russian people are tired of foreign politics, this does not mean that they will enthusiastically support an updated version of Mikhail Gorbachev's "new thinking" of the second half of the 1980s or the ideological principles of Boris Yeltsin and Andrei Kozyrev's foreign policy of the early 1990s.
Fourth, the balance of power between the agencies involved in the development and practical implementation of Russia's foreign policy has changed significantly in recent years. The role of the security forces has been growing in all its aspects since at least the beginning of 2014. Conversely, the role of diplomats, as well as that of the technocrats in the economic structures of the Russian government, has been dwindling with each passing year. It is the security forces that are the main "stakeholders" in Donbass, Syria, Libya and even Belarus today. It would be fair to say that they have had a controlling interest in Russia's foreign policy. The oft-quoted words of Emperor Alexander III that Russia has only two allies, its army and its navy, perfectly reflect the shift that has taken place in the balance of powers between these agencies. We should add that this shift was largely welcomed and even supported by a significant part of Russian society (see the third point). Of course, the siloviki are, due to the specifics of their work, less inclined to compromise, concessions and basic human empathy than diplomats, economists and technocrats.
All these factors preventing the conceptual renewal of Russia's foreign policy can equally be applied to its geopolitical opponents. Politicians in the West are also hoping that time is on their side, that Moscow will emerge from the crisis weaker and more vulnerable, and thus more malleable than it was before. They also believe that any unilateral steps, any demonstration of flexibility in relations with the Kremlin, will be met with an even tougher and more aggressive policy. Negative ideas about Russia have also taken root in the minds of people in the West, and foreign policy is being "militarized" there just as much as it is in Russia.
Thus, neither the coronavirus nor the economic recession will automatically lead to a détente, let alone a reset in relations between Russia and the West. We are, in fact, moving in the opposite direction, once again running the risk of an uncontrolled confrontation. However, this unfortunate situation is no reason to give up on the possibility of signing new agreements, even if COVID-19 will no longer be in our corner moving forward.
From our partner RIAC
India's strategies short of war against a hostile China
Since India's independence several peace and border cooperation agreements were signed between the India and China. Prominent among them was the Panchsheel Agreement signed in 1954. A majority of the agreements were signed between 1993 and 2013. Recently genuine efforts were made by PM Narendra Modi by engaging Xi Jinping at the Wuhan and Chennai summits. But China is nowhere near to settling the border dispute despite various agreements and talks at the military and civilian levels.
After the 1962 war peace was largely maintained on the Indo China border. During the Mao and Deng era consensus building was the norm in the communist party. XiJinping appointed himself as chairman of the communist party for life. Today power is centralized with XiJinping and his cabal. Through Doklam and Galwan incidents Xi Jinpinghas disowned the peaceful principles laid down by his predecessors. China's strategy is to keep India engaged in South Asia as it doesn't want India to emerge as a super power. After solving a crisis on the border China will create another crisis. Beijing has declining interest in the niceties of diplomacy. Under Xi Jinping China has become more hostile.
China has been infringing on India's sovereignty through salami tactics by changing the status quo and attempting to own the border territory. At Galwan on Xi Jinping's birthday the PLA demonstrated hooliganism by assaulting Indian border positions. China violated the 1996 and 2005 bilateral agreements which states that both armies should not carry weapons within 1.24 miles on either side of the border. India's Foreign Minister S Jaishankar mentioned that the standoff situation with China in Galwan Valley of eastern Ladakh is "surely the most serious situation after 1962."China is constructing infrastructure, increasing forces and deploying weapon systems on the border.
Options for India
India led by PM Narendra Modi has implemented a realist foreign policy and a muscular military policy.India ended the age of strategic restraint by launching special operations and air strikes in Pakistan. Since the Galwan incident India has increased the military, diplomatic and economic deterrence against China. India is constructing military infrastructure and deploying weapon systems like SU 30 MKI and T 90 tanks in Ladakh. India banned a total of 224 Chinese apps, barred Chinese companies from government contracts and is on the verge of banning Huawei. Other measures include excluding Chinese companies from private Indian telecommunications networks. Chinese mobile manufacturers can be banned from selling goods in India.
India should offer a grand strategy to China. India has a plethora of options short of war. Future talks should involve an integrated strategy to solve all the bilateral issues and not just an isolated resolution of a localized border incident. All instruments of military and economic power and coercive diplomacy should be on the table.
Foreign Policy
China expects other nations to follow bilateral agreements and international treaties while it conveniently violates them. India should abrogate the Panscheel agreement given China's intransigence and hostility. China claims 35,000 square miles of territory in India's northeast, including the Indian state of Arunachal Pradesh. China occupies 15,000 square miles of India's territory in the Aksai Chin Plateau in the Himalayas. India's primary objective is to take back territories like Aksai Chin. While the secondary issue is the resolution of the border issue and China's support to Pakistan. India can leverage the contemporary geopolitical climate to settle all issues. India can target China's soft underbelly characterized by issues like Taiwan, Xinjiang and the economy. China raises the Kashmir issue at international organizations. As a countervailing measure India can raise Xinjiang at international organizations and conferences.
China has been militarily and diplomatically supporting Pakistan against India. Pakistan is a rentier and a broken state that sponsors terrorism. India can establish bilateral relations with Taiwan thus superseding China's reunification sensitivities. China has territorial disputes with 18 countries including Taiwan and Japan. India can hedge against China by establishing strategic partnerships with US, Australia, Japanand Vietnam.
Military policy
An overwhelming military is a deterrence for China's belligerent foreign and military policy. The 1990Gulf War demonstrated the capabilities of high technology weapon systems. As compared to China's rudimentary weapons systems India has inducted 4th and 5th generation weapons like the SU 30 MKI, AH 64 Apache and T 90 tanks. The deterrence capacity of fighter aircrafts is reduced as they cannot target China's coastlines due to their restricted range. Full deterrence can be achieved by ICBMs and nuclear powered submarines. With these weapons India can target centers of gravity like Shanghai and Shenzhen.
China is not a signatory to arms limitations treaties like Start I and Start II. China continues to expand its nuclear weapons stockpile and intercontinental ballistic missiles (ICBMs) like DF 21 and DF-26B which are banned by the INF Treaty. India is a law abiding stable democracy in an unstable region with two hostile nations on its flanks. US and Russia can relax the arms control mechanism considering India's' impeccable record on peace and non proliferation. This will allow India to buy Russian weapon systems like Zircon and Kinzhal hypersonic missiles, Topol and Bulava ICBMs and Yasen and Borey class SSBN submarines. While US can sell SSBN submarines and C4ISR gathering platforms like RC 135 and RQ 4 Global Hawk.
China remains a security threat for Asia. As China foments instability the APAC region from South Asia to South China Sea remains volatile. The Quad can be expanded to include Taiwan, Vietnam, Philippines, South Korea and Indonesia and multinational naval exercises can conducted in the South China Sea.
The enemy of my enemy is my friend. China fought small wars with India, Vietnam and Soviet Union. Vietnam defeated the PLA at Lang Son in 1979 with advanced weapon systems and guerilla warfare. India can increase militarily cooperation with Vietnam. China attacked the Soviet Union on the Ussuri river leading to heavy PLA casualties. Historically relations between Russia and India have been close. As a result of the Indo Soviet Friendship Treaty China did not support Pakistan during the 1971 war. India can enhance its military and diplomatic ties with Russia to the next level.
Strategic partnership with US
Its time for a partnership between the world's largest and the world's biggest democracies. India and the US have a common objective to preserve peace, maintain stability and enhance security in Asia. India's reiteration at leaders' level and international forums that both countries see each other as allies for stability in the APAC region is not enough. India has to go beyond the clichés of the need for closer ties.
Due to the China threat the US is shifting its military from Europe and Middle East to the APAC region.US and India can establish an Asian equivalent of NATO as China's destructive policy frameworks and threatening postures remain a strategic threat. India should enhance and deepen cooperation with the US intelligence community in the fields of MASINT, SIGINT, GEOINT, TECHINT and CYBINT. Both countries can form an alliance of democracies. If China militarily or economically targets one of the member country then the alliance can retaliate under a framework similar to Article 5 of NATO. Thus power will be distributed in the APAC region instead of being concentrated with China. A scorpion strategy will ensure that China does not harass its neighbors. The strategy involves a military pincer movement by India from the west and US from the East against a hostile China. India can conduct joint military exercises with the US in Ladakh. China cannot challenge Japan and Taiwan due to the US security agreements with these countries.
Conclusion
The world has entered the age of instability and uncertainty. The 21st century is characterized by hybrid warfare through military and coercive diplomacy. South Asia is not a friendly neighborhood where peaceful overtures lead to harmonious relations. China is a threat to India even in the context of a friendly relationship. Diplomatic niceties have no place in India's relations with China. India can impose costs on China which can be more than the benefits offered by normalizing relations. The application of measures short of war without engaging the PLA will reap benefits. India can fulfill its national security requirements and global responsibilities through a grand strategy.
A policy of engagement and deterrence is crucial against an antagonistic China. While India attempts to develop cooperative ties with China it will need to continue to enhance and implement its military and coercive diplomatic strategies. China does not represent a direct military threat to India but at the same time one cannot deny that challenges remain.
COVID-19 and Challenges to the Indian Defence Establishment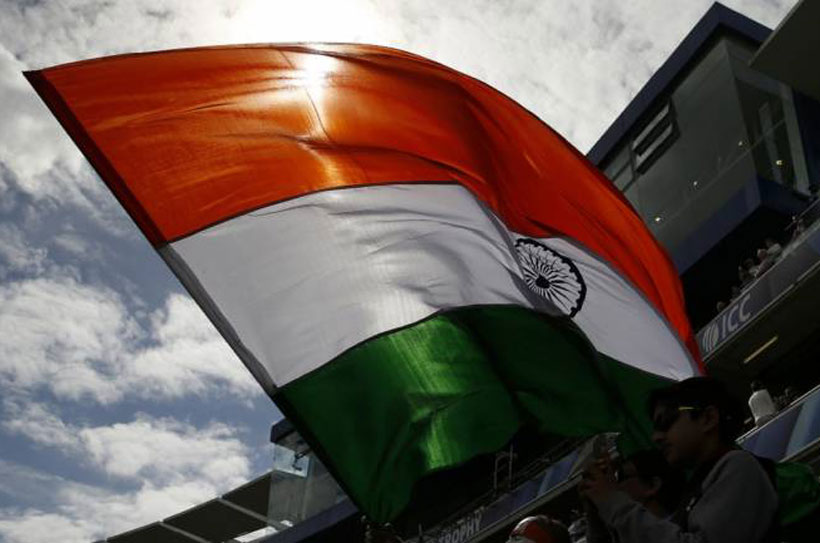 The COVID-19 pandemic has created an uncertain situation all over the world. It is defined as the greatest challenge faced by the world since World War II. At a certain point, the pandemic had forced world governments to announce lockdowns in their respective countries that led to more than half of the human population being home quarantined. Since then, social distancing, travel bans, and cancellation of international summits have become a routine exercise. Most sectors such as agriculture, health, education, economy, manufacturing have been severely hit across the globe. One such sector which is vital to national security that has been impacted due to the pandemic is defence.
The effect of influenza and pneumonia during WWI on the US military was huge. The necessity to mobilise troops across the Atlantic made it even ideal for the diseases to spread rapidly among the defence personnel and civilians. Between mid-1917 and 1919, the fatalities were more so due to the disease than getting killed in action. Due to COVID-19, there have been many implications within the defence sector. Amid the ongoing transgressions in Ladakh, it becomes imperative to analyse the preparedness of the Indian defence establishment to tackle the challenges at hand.
Disrupting the Status Quo
Many personnel in the Indian armed forces have been tested positive for COVID-19. This puts the operational capabilities at risk. In one isolated incident, 26 personnel of the Navy had been placed in quarantine after being tested positive for COVID-19. The French and the Americans had a great challenge ahead of them as hundreds of soldiers were getting infected onboard their Naval vessels. Furthermore, the Army saw some cases being tested positive as well. In one such incident, the headquarters of the Indian Army had to be temporarily shut down because of a soldier contracting the virus. These uncalled disruptions are very dangerous for our armed forces. These disruptions challenge the recruitment process and training exercises.
Since the Indian Army has been involved in quarantining tasks, this exposes the personnel to the virus. As a result of this, the first soldier was tested positive on March 20 in Leh. Among them, those who work as medical personnel are even more exposed to the virus. In order to enforce damage control to the operational capabilities, the Army made sure that the non-essential training, travel, and attending conferences remained cancelled. They called off any foreign assignments and postings for the time being. The Army also made it a point to extend leaves for that personnel who were already on absence. This was a major preventive measure adopted to prevent further infection.
As a result of the lockdown that had been imposed nationwide, the defence services were forced to temporarily stall all the activities that relate to soldiering during peacetime. These activities include training, pursuing professional qualification, fitness tests and regimes, equipment maintenance such as unit assets and stores, up-gradation of the cadres among others. Since the Indian Army boasts of a force that has signed up voluntarily to guard the borders, most of the troops are away from their families, which makes it even more difficult during the times of crises. The mega biennial naval exercises scheduled to be held in Vizag were cancelled due to COVID-19. A total of 41 navies were planned to be a part of the joint exercises called MILAN. The Service Selection Board (SSB) training and the recruitment process have been put to a halt as well. This will severely impact the intake process for this year.
Handling Biohazards
The Army's capable of operating in a Chemical, Biological, Radiological and Nuclear (CBRN) environment and has sufficient equipment like infantry vehicles, helicopters and tanks which can operate without any hassles. Since instances of chemical warfare have been witnessed in West Asia and other regions in the last two decades, the focus of the Army has been on that and not on biological warfare. Most Armies believe that bio-weaponry is still fictional and won't come into play any time soon. Naturally, due to this mindset, most Armies are not capable of handling biohazards. This is a major setback in the time of COVID-19 and has to be addressed.
Riding Down the Slope
Since the outbreak of COVID-19, the Indian economy has been nose-diving day by day. This is some bad news for the defence sector since the military spending will possibly be reduced as a result of the slowdown. According to the International Monetary Fund (IMF), India's GDP will grow at 1.9 per cent. This is one of the lowest in the history of post-independent India. Allocations and spendings will naturally take a hit and will take a long time to revive again. Defence manufacturing will also face a setback and discourage indigenous players who are looking at getting involved in the manufacturing and innovation sector. MoD has already received the Ministry of Finance's circular that called for the defence spending to be limited to 15-20 per cent of the total amount allocated. This will ensure that the defence budget is not the priority for the finance ministry. A gap of Rs. 1,03,000 crore has been highlighted between the requirement and the allocated money. More than 60 per cent of this allocated amount anyway goes towards paying salaries and pensions. This means that the modernisation efforts will face a major slowdown in the next two years. Defence procurement is already difficult due to the bureaucratic hurdles, now the monetary crunch only adds more woes.
Moreover, Defence Minister Rajnath Singh had announced earlier that more than 9,000 posts belonging to the Military Engineering Services (MES) will be abolished in the said industrial division. The reason cited was that this would bring about a balance to the expenditure. Due to the lockdown, the military development has taken a hit and has seen a decline in the production of freights. As of now, there is no manufacturing that is ongoing as far as fighter planes or aircraft, in general, is concerned. Some of the signed defence deals and contracts are said to be reviewed due to the financial crunch. India's defence budget is expected to see some cuts due to the economy slowing down. The pandemic has worsened this even further. There is already an existing order to cap the spending for the first quarter of this fiscal year. Most of the payments that are being disbursed is largely that of paying for the existing contracts. This will diminish any scope for procurement of newer defence equipment that helps in modernising the armed forces in the long run. According to a report, it says that the Ministry of Defence is looking at a savings of anywhere between Rs. 400 and 800 billion in the 2020-21 financial year. To quote Yuval Noah Harari from his recent article in the Financial Times would seem relevant in this case, "Many short-term emergency measures will become a fixture of life. That is the nature of emergencies. They fast-forward historical processes. Decisions that in normal times could take years of deliberation are passed in a matter of hours." India has displayed the significant political will to make impactful decisions during the pandemic. The question is, how far and how soon can we push ourselves to be prepared on all fronts?