Coronavirus COVID-19 risk increased to 'very high' but containment still possible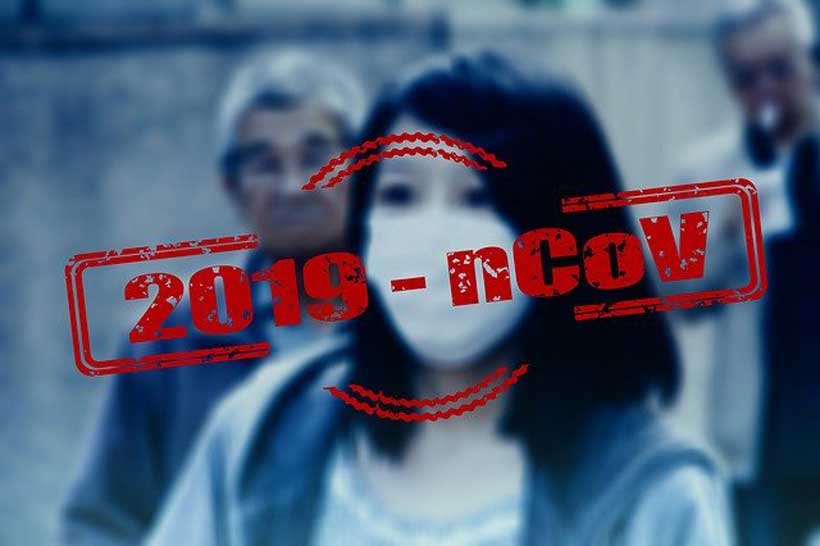 Countries must act quickly and robustly to contain the coronavirus COVID-19 epidemic, the World Health Organization said on Friday, as it raised the global risk assessment of the infection to "very high".
The development comes as WHO Director-General Tedros Adhanom Ghebreyesus welcomed data showing that in the past 24 hours, China had recorded its lowest number of cases in more than a month (329), with 78,959 cases in total.
More than 36,000 people have also recovered from COVID-19 in China alone, WHO said.
Fear, rumour and stigma the greatest enemy
Speaking to the international press on Friday, UN chief António Guterres called on all governments to step up and do everything possible to contain the disease, without stigmatization, and respecting human rights, and appealed for solidarity, and full global support.
Echoing the words of Tedros, the Secretary-General emphasized the importance of preparation, rather than panic, and declared that the "greatest enemy right now is not the virus. It's fear, rumors and stigma".
Global spread continues
The rest of the world has continued to show an uptick in infections, however, with 4,351 cases confirmed in 49 countries and 67 deaths as of 6am in Geneva.
Tedros said that although the increase in the number of cases and affected countries in recent days was concerning, there was no evidence of the virus spreading freely in communities.
He added that 24 cases of infection had been exported from Italy to 14 countries and 97 cases had found their way from Iran to 11 countries.
"The continued increase in the number of cases and the number of affected countries over the last few days are clearly of concern," he said. "Our epidemiologists have been monitoring these developments continuously and we have now increased our assessment of the risk of spread and the risk of impact of COVID-19 to very high at global level."
First sub-Saharan case in Africa
In Nigeria, where the first case of infection has been confirmed and isolated, the UN agency said it had "great confidence" that the country could contain the virus.
This was thanks to the fact that the country has had success in dealing with other disease outbreaks, such as Lassa fever and measles – and it had invested significantly to do so – said WHO's Dr Mike Ryan, head of WHO's Health Emergencies Programme.
Currently, more than 20 vaccines are in development around the world, along with several therapeutic medicines; the first results were expected within weeks, Tedros said.
Personal responsibility is critical
In the meantime, the best thing people can do is to be diligent about their personal hygiene, the UN health agency chief insisted, and look out for symptoms, which include a dry cough and fever, rather than a runny nose.
The preventative health advice is particularly important with regard to handwashing with soap or alcohol gels, sneezing or coughing into a tissue or the crook of your arm, and staying at home if you feel poorly.
Explaining the implications of the latest threat assessment, Dr Ryan said that while it was the highest level of alert, the aim was to encourage countries to act, rather than alarm them.
"We need to keep this virus slowed down, because health systems around the world – and I mean North and South – are just not ready…the risk of spread has clearly increased but the risk of impact has also increased because of what we see in health systems around the world.
Time to act is now
"It's time to prepare, it's time to get ready. It's time to act and people need to take a reality check now and really understand that an all-of-government and an all-of-society approach (is required). It's time to act."
Echoing the need for aggressive action such as that implemented by China, WHO's Dr. Maria Van Kerkhove noted that other countries which had followed its lead has seen similar successes in containing the virus, resulting in valuable breathing space for their health systems.
"In Singapore, you look at what has happened in terms of the cases they have had; they're now seeing a rapid decline in cases. You see what happened in Nepal, there was an onward transmission there. You see what's happened in Viet Nam, where there were some cases and now there's no further cases", she said. "These are all examples of where countries have been successful in containing this."
She added: "The point is, the earlier we act…and how robustly in those initial cases, will determine if you're dealing with a number of cases, one case, or a small cluster, or if you're dealing with hundreds or thousands."
Korea shares experience of electric vehicles and renewable energy with Thailand
The United Nations Industrial Development Organization (UNIDO) is supporting South-East Asian countries in combatting climate change through policy consultation and capacity building in the areas of renewable energy and energy efficiency.
At an event organized in cooperation with the Korea Energy Agency (KEA) and Thailand's Department of Alternative Energy Development and Efficiency (DEDE), Ministry of Energy, Stein Hansen, UNIDO Regional Director and Representative of UNIDO Regional Office Hub in Thailand, highlighted the UNIDO project's study on electric vehicle promotion in Thailand and the impact on the biofuel industry throughout the supply chain, and a road map to achieve 100% renewable energy use by industrial sector.
Prasert Sinsukprasert, the Director General of DEDE, spoke about Thailand's 20-year National Strategy plan and said the DEDE is delighted to partner with the project to come up with the draft policy of electric vehicles and roadmap to 100% renewable energy in Thai industry.
In a presentation on the current status and policies of electric vehicle distribution in the Republic of Korea, Minkoo Park remarked that in Korea the authorities provide incentives in the form of discounts on highway and parking charges and financial support for people purchasing electric vehicles. Hyein Jin provided information about Korea's 2050 Carbon Neutrality Strategy.
All speakers agreed that the eco-friendly energy is challenging both in electric vehicles and renewable energy but that it is worth it to achieve sustainable growth.
Mozambique: Violence continues in Cabo Delgado, as agencies respond to growing needs
Civilians continue to flee armed conflict and insecurity in northern Mozambique, more than two months after militants attacked the coastal city of Palma, located in Cabo Delgado province, UN agencies reported on Friday.
The UN refugee agency, UNHCR, reports that some 70,000 people have fled the city since 24 March, bringing overall displacement to nearly 800,000.
People have been escaping daily for districts further south, or to neighbouring Tanzania. Thousands more are reported to be stranded in areas around Palma, with restricted humanitarian access.
Shots fired, houses burned
"Those fleeing have told UNHCR staff that the situation in Palma remains very unstable, with regular gunfire at night and torching of houses", Spokesperson Babar Baloch said during a briefing in Geneva.
UNHCR and partners recently assisted people living in dire conditions in remote areas around Palma, distributing relief items to some 10,000 who have been displaced.
The agency continues to advocate for internally displaced people to receive protection and assistance, and for those seeking safety in Tanzania, to access asylum.
Forced back into danger
Mozambican authorities report that many people attempting to cross the river, which marks the border between the two countries, have been forcibly returned. More than 9,600 have been pushed back since January, with 900 removals occurring over a two-day period this week.
"UNHCR reiterates its call for those fleeing the conflict to have access to territory and asylum, and, in particular, for the principle of non-refoulement (no forced return) to be respected", said Mr. Baloch. "Refugees must not be forced back into danger."
'A children's crisis'
The UN Children's Fund, UNICEF, said needs are enormous in Cabo Delgado, located in a region that has barely recovered from a deadly cyclone in 2019.
In the wake of the attack in Palma, some 2,000 children have no idea of the whereabouts of their parents, or even if they are alive, agency Spokesperson James Elder told journalists.
"What is happening in Cabo Delgado is a children's crisis – an emergency on top of an emergency – a deadly cocktail from the impacts of climate change, conflict and COVID-19", he said.
Top 5 Examples of Best Nonprofit Grant Proposals
Introduction
Compiling a grant proposal is a complicated task. Nonprofits have to conduct ample amounts of research, create multiple drafts and compile everything to fit the criteria of the grant foundation. The odds of getting your proposal accepted are already stacked against you and the best way to ensure success is by staying prepared. One way you can make your grant proposal air-tight is by reviewing successful grant proposals. You can add points from previously successful documents to strengthen your case.
Preparation is key
Drafting a grant proposal can be a lengthy process. It is a good idea to start gathering data and reviewing it beforehand. Reviewing successful grant proposals can help you get new ideas and perhaps, inspiration even. You can find a list of effective examples on the internet and we have compiled a few here to make things easy for you.
5 Examples of effective grant proposals
To ease the understanding, the examples are divided as per the sectors for which nonprofits often work.
Education
Education is a key foundation for society and if you are looking to seek a grant to support an educational initiative, this particular example might be conveniently helpful.
Salem Education Foundation: This particular grant was submitted by a school that sought to receive funding for enriched learning opportunities that lay beyond the scope of a conventional classroom. This particular grant proposal was written for history students of the school.
Youth
Children can be the most at-risk group of society and there are a multitude of nonprofits that aim to help them. Consequently, there are a huge number of grants that aim to help children fulfill their potential and lead happy lives. The following example is how a grant proposal should look like when the focus of their goal is improving the lives of children.
William T. Grant Foundation: This grant is given to those groups that actively conduct research that is solely focused on improving the lives of young people in the United States. The foundation often publishes accepted grant proposals to help guide those looking to apply. Review their proposals for a better idea on how to craft yours.
Individual and family support
If your nonprofit is actively seeking to serve the disadvantaged population of society, then you will need to submit a proposal that highlights their plight. The following proposal is an example that will help you decide the inclusions for your proposal.
Kennett Area Senior Center: This particular grant was submitted by the Kennett Area Senior Center to the community grant foundation. The grant proposal was a request for funds to provide assistance and necessary services for senior citizens.
Arts
If your nonprofit is aiming to raise funds for an arts program or a project, the following example demonstrates what your grant proposal should look like. Upon review you will be clear on what to include in your documentation:
University of Minnesota's Imagine Fund: Take a look at various successful proposals that were submitted to the Imagine Fund program. This program is known for supporting arts-related projects.
Science
Whether it is scientific research, conservation, or any form of scientific endeavor, the following proposals can provide you with ideas for your grant proposal. You can review them and figure out what to include and how you can solidify the strength of your proposal.
NIAID: The National Allergy and Infectious Diseases grants various funds to institutes and nonprofits looking to drive advancement in the field of science and scientific research. You can peruse through various types of successful grants and figure out what made each one stand out.
Final thoughts
These examples are just some of many grant proposals that have achieved success. By studying them and reviewing the literature, your nonprofit can take away ideas and insights which can be useful in drafting your proposal.