Television news summarizes daily what a new world order shaped by civilisationalists entails.
Writer William Gibson's assertion that "the future is already here – it's just not evenly distributed" is graphically illustrated in pictures of hundreds of thousands, if not millions of desperate Syrians fleeing indiscriminate bombing in Idlib, Syria's last rebel stronghold, with nowhere to go.
It's also evident in video clips from the streets of Indian cities where police stand aside as Hindu nationalists target Muslims and Prime Minister Narendra Modi turns Muslims into second-class citizens; refugee camps in Bangladesh where hundreds of thousands of Rohingya who fled ethnic cleansing in Myanmar linger with no prospect of a better life; a devastating civil war in Libya fuelled by foreign powers propagating a worldview that has much in common with civilisationalism; a take-it-or-leave it US plan to resolve the Israeli-Palestinian conflict that belittles and disregards Palestinian aspirations; the Trump administration's adoption of rules that favour immigrants from Europe rather than Africa, Asia and Latin America; and China's brutal effort to erase the identity and culture of its Turkic Muslim minority.
The constant tv diet of the horrors of civilizationalist-inspired violence, war, human suffering, discrimination, and prejudice coupled with fears of existential threats posed by the other, migration and globalization, no longer spark outrage.
"The horrors in Idlib are one face of the emerging 'new world disorder,'" said Wall Street Journal columnist Walter Russell Mead.
Underlying civilizationalist discrimination and repression that risks dislocating ever larger minority segments of populations, political violence and mass migration on unmanageable scales is the mainstreaming of racism, anti-Semitism and Islamophobia and the demonization of liberal values that propagate basic, human and minority rights and ideologies that seek to synthesize democratic and conservative values steeped in tradition and religion, particularly Islam.
Civilisationalists and right-wing populists, including Messrs. Trump and Modi, Russian President Vladimir Putin, and Chinese President Xi Jingping, feed from similar philosophical troughs.
Political scientist Shawn W. Rosenberg argues that the political structures of states that are governed by populists and/or defined by a civilization rather than the Westphalian concept of a nation are built on the notion that people are characterized not by their ties to one another, but by being part of a nation.
Civilisationalists and populists ignore individual differences and emphasize an individual's relationship to the nation. In their world, individuals are at the bottom of the heap in a civilizationalist state that is anchored in concepts of loyalty to the nation and obedience to the state and its leaders who embody the will of the people.
Mr. Rosenberg warns that civilisationalists see an independent judiciary, Western concepts of rule of law, and a free press as institutions that not only obstruct accomplishment of their mission but also undermine their definition of the role and place of the individual.
To protect a nation's integrity, civilisationalists and populists seek to shield 'the people' from foreign influences, migration and the nation's competitors, other nations. They see their nation's power as derived from being stronger than others and doing better than others at the other's expense.
Foreign policy is geared towards that goal rather than towards a global community that upholds principles of equality, equity and cooperation, Mr. Rosenberg asserts. Civilisationalists and populist seek economic and/or military diminution, if not domination of others, which by implication requires a rejection or hollowing out of international institutions.
The civilizationalist approach is making itself felt not only in lands governed by civilisationalists. Mainstream political leaders like French President Emmanuel Macron, widely viewed as a centrist who is attempting to counter civilisationalism and populism, are not immune to aspects of civilisationalism.
Nor is the Dutch parliamentary commission that earlier this month held controversial hearings about "unwanted influencing by unfree countries" that focussed on Gulf support for Dutch Muslim communities and an unnuanced view of political Islam. The commission contemplated following in the footsteps of Austria that has banned foreign funding for Muslim organizations. France is considering a similar ban.
Speaking in the city of Mulhouse earlier this month, Mr. Macron laid out his strategy to combat political Islam represented by the Muslim Brotherhood and Salafists who in his words insist that Islamic law supersedes the laws of the French Republic and emphasize "Islamist separatism" and "Islamist supremacy."
Kuwait and Qatar are funding the construction of an Islamic religious and cultural centre in Mulhouse.
Qatar has backed the Brotherhood in the past and is home to Yusuf al-Qaradawi, widely viewed as a one of the foremost influencers of the Brotherhood, a catch-all for a multitude of aligned Islamist groups that bicker among themselves.
"In the Republic we cannot accept that we refuse to shake hands with a woman because she is a woman. In the Republic, we cannot accept that someone refuses to be treated or educated by someone because she is a woman. In the Republic, one cannot accept school dropouts for religious or belief reasons. In the Republic, one cannot require certificates of virginity to marry," Mr. Macron said.
Mr. Macron's sweeping opposition to political Islam persuaded him to support Libyan rebel leader Khalifa Haftar, who stands accused of human rights violations and has aligned himself with a Saudi-backed strand of Salafism that preaches absolute obedience to the ruler.
Mr. Haftar, who also enjoys support of the United Arab Emirates and Egypt, two countries opposed to democracy and any expression of Islam that rejects submission to an autocrat, is seeking to wrench control of the Libyan capital of Tripoli from the United Nations-recognized Government of National Accord (GNA). The GNA is backed by Turkey and includes elements associated with the Brotherhood.
To be sure, France has had its share of jihadist violence in recent years with deadly attacks on a French satirical newspaper, restaurants, music halls and soccer stadiums and the ramming of a truck into a crowd on the streets of Nice.
Creeping civilisationalism does not, however, by definition characterise the efforts by Europeans like Mr. Macron and others to ensure that minority communities, including Muslims, are full-fledged participants in a society that should afford them equal opportunity and rights and requires them to accommodate dominant mores.
Civilizationalist approaches, nonetheless, contribute to the failure to be agnostic in countering all forms of supremacism and racial, ethnic or religious prejudice and the lumping together of ideologies that reject democratic values with ones that seek accommodation.
It's a failure that creates the environment in which someone like white supremacist Tobias Rathjen was emboldened to earlier this month kill nine people with an immigrant background in the German city of Hanau.
German politicians accused the far-right Alternative for Germany (AfD) party of contributing to that environment. They demanded that the party be placed under surveillance.
Countering civilisationalism is one side of the coin. Avoiding unhelpful generalisations and oversimplifications is another.
In an examination of the concept of popular sovereignty in Islamic thought, political scientist Andrew F. March argues that this decade's popular Arab revolts marked an "intellectual revolution" and "a comprehensive reformulation of Islamic political philosophy" involving not only "reducing rulers to their proper status as agents of the people but also implicitly raising the people to the ultimate arbiters of God's law."
No doubt, it's a revolution that is rejected by ultra-conservative Muslims, elements of the Brotherhood and various strands of Salafism. Nonetheless, it was a revolution articulated in February 2011, days after the fall of Hosni Mubarak, by none other than Mr. Al-Qaradawi, one of the most prominent Islamist thinkers.
Quoting Martin Luther King Jr's prediction that "the arc of the moral universe is long, but it bends toward justice," Mr. Mead the columnist, concluded that it "is hard to see from Idlib."
He could have just as well been speaking about the dislocation and suffering in a civilizationalist-dominated world that plays out on television screens across the globe in which rights, equitable rule of law and international law are relegated to the dust bin.
The UN reforms are required to make it functional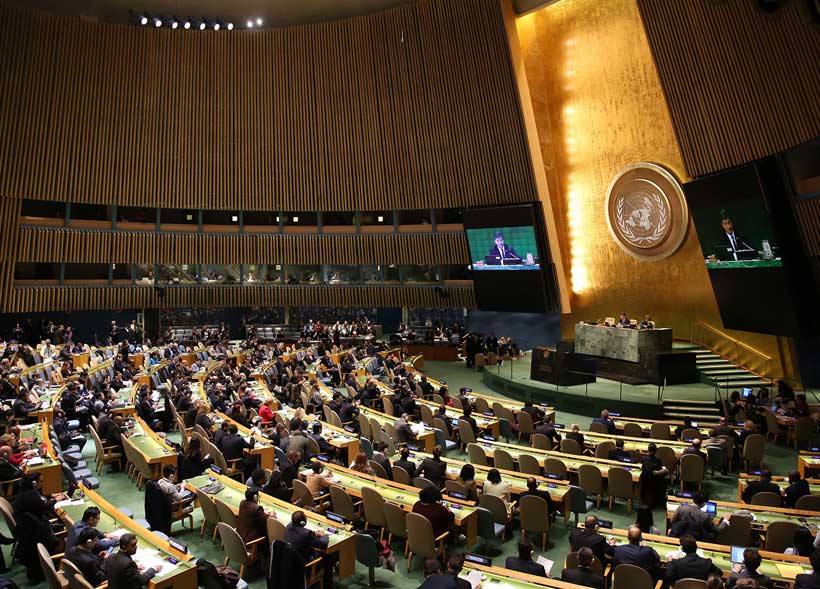 Today, the world we live in has become more unpredictable, insecure, and exposed to more vulnerability. Geopolitics is changing rapidly, new problems are often emerging, while old issues remained unresolved. Humankind is under threats and challenges; some of them might be natural disasters, like Earthquakes, Floods, Fires, Valconos, Pandemic, etc. But most of the difficulties and problems are man-made, creation of some powerful countries, the result of over-ambitions, greed, expansionism, biases and jealousy. Big and more muscular countries are keeping eyes on the natural resources of small and weaker nations, etc.
In 1945, the United Nations was established to replace the League of Nations. Because the League of Nations was unable to solve most of the problems faced by the world, unable to resolve conflicts and wars, unable to protect human lives, unable to maintain justice and equality, the failure of achieving objects, the League of Nations was dissolved, and UN was established.
The UN was established with the following four objectives:
Maintaining worldwide peace and security
Developing relations among nations
Fostering cooperation between nations in order to solve economic, social, cultural, or humanitarian international problems
Providing a forum for bringing countries together to meet the UN's purposes and goals
UN Charter was written by very professionals and experts in their own fields. The Charter is comprehensive and based on many considerations, satisfying almost the needs of nearly everyone at that time. Considering the disaster of the Second World war, the Charter was considered a most appropriate document to address practically all concerns.
The UN has been functioning since 1945 and ready to celebrate its 75th anniversary soon. At this moment, if we look at the performance of the UN, there are many things one can mention as achievements or in the UN's credit. No doubt, in the early days of the Establishment of the UN, the objectives achieved were rated quite well. However, over time, the UN was politicized, and some of the countries, who were a major donor to UN contribution, were using the UN and its structures to achieve their political objectives. They were misusing the UN platform to coerce some other nations or using UN umbrella to achieve political of economic goals by harming other nations. On the other hand, geopolitics became so complicated and complex that the existing structure of the UN is unable to meet the challenges of the modern world.
Just, for example, Afghan is under war for the last four decades, people are being killed in routine matters, foreign intervention caused the loss of precious lives and economic disaster to people of Afghanistan. Iraq war, Libya War, Syria war, Yemen War, the situation in Ethiopia, Burkina Faso, Venezuela, Ukraine, somewhat more complicated conflict among the U.S., Iran, Israel, and the Persian Gulf, U.S.-North Korea tussle, and Kashmir, all are remained unresolved under the current structure of the UN.
Should we remain silent spectators and keep the status quo, and let the humankind suffer more? Should we justify ourselves as helpless and let the more powerful kills more human beings? Should we remain in isolation and keep our self busy with our own interests? Should we compromise with our conscious? Should we ignore our inner voice? Should we prove ourselves as innocent and not responsible such crimes committed by someone else?
Think and thing smartly, and consider yourself in the same situation and a victim, what we should be expecting from other nations, the international community, and the UN. We must do the same thing to meet the expectations of the victims.
The UN is unable to achieve its objectives with the current structure; the reforms are inevitable. We must strengthen the UN and transform the current dysfunctional UN to a more effective UN, which should satisfy the core issues of all nations. Africa is a major continent, and facing many challenges, but have no say in the UN; there is no single country from Africa in the Security Council of the UN as a permanent member having veto power. The Muslim world, having an estimated population of two billion, every fourth person in this world is a Muslim, there are 57 independent sovereign countries as member f the UN,m but no voice in the UN, no permanent member of UNSC, no veto power, who will protect their rights and who will look after their interests. Should they remain at the mercy of the current five permanent members of the UNSC?
Some countries are rebellious to the UN; some states are defaulter of the UN, and not implementing the resolutions passed by UNSC. Some countries have bypassed the UN and imposed war or sanctions on other nations. They must be held responsible for their acts, the UN should kick such countries out of the UN, and their membership may be suspended or cancelled.
It is time to introduce, comprehensive reforms in the UN, to address all issues faced by today's modern, complex and rather complicated world. An appropriate representation of all nations, groups, ethnicity or religion should be ensured. The UN has a heavy responsibility, deserve more budgets, more powers and needed to be strengthened further.
Coronavirus Shaping The Contours Of The Modern World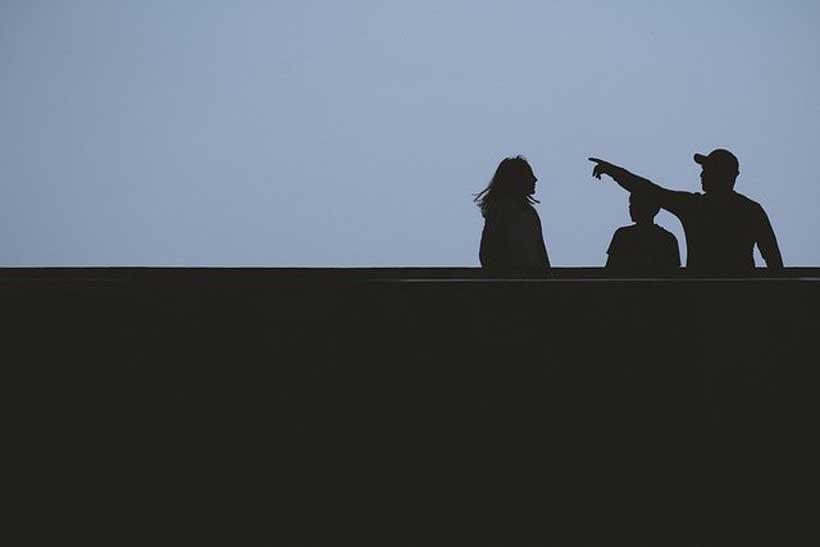 Globalization vs. Protectionism:
Globalization means the movement of ideas, products, technology, and people across borders and different cultures. It is a multi-dimensional phenomenon. It has social, cultural, economic, political and legal aspects. Globalization has made the world a global village and talks about co-operation and interdependence. Protectionism, on the other hand, is the restriction of movement of goods and products across borders to protect the national industries and economy. The major goal of protectionism is to boost up national economy, but protectionist measures can also be applied for security purposes. So, we can say that protectionists are basically anti-globalists and prefer domestic strength as compared to foreign co-operation.
Protectionism and Covid-19
Globalization has made the world so interdependent and interconnected that any economic or political change in one state creates a domino effect and influence many other states. For the pandemic, most states were initially blaming China, but as it slowly healed and the pandemic caused more devastating impacts in the western states, more fingers are pointing towards globalization. Multiple narratives are building regarding globalization where protectionists finally got a chance to prove how right they were all along.
Globalization not only played a vital role in the spread of this epidemic, it also made the economic crisis go global by affecting the supply chains. An epidemic that affected a single city in Dec, 2019, grew to become a pandemic affecting almost every state in the world through movement of people and goods. States that adopted strict measures and restricted the movement of people, have relatively less cases of corona virus as compared to other states. The worst impacts of corona virus so far can be seen in USA where New York City was initially the epicenter.
New York City is definitely one of the most crowded cities in the world where daily, thousands of people move in and out for various purposes. This could be one of the reasons of such devastating impacts of corona in NYC because the free circulation of people and goods allowed the virus to spread exponentially. On the other hand, if we talk about African continent, where most states are under developed, and the movement of people in and out of the continent is very less as compared to Europe and Americas, reported cases of corona virus are very low. As of Sep 11, 2020, in the whole continent, the highest number of corona cases is in South Africa, with a count of642k as compared to USA's count of 6.49m. This provides evidence that movement of people played a vital role in the spread of this virus and movement of people has increased a lot since the rise of globalization.
Critiques of globalization also argue that globalization is to be blamed for an epidemic that spread across borders and will soon plunge the whole world into recession. Interdependence because of globalization has made the world more vulnerable to such situations. For instance, China is one of the biggest markets in the world that exports antibiotics and telecommunications and remains an important part of most of the global supply chains. Half of the world's surgical masks were made by China, even before pandemic. So, when the pandemic struck Wuhan, China, the supplies from China to the rest of the world affected many states that were dependent on China, and they ran out of important pharmaceutical inputs. Even the developed states like France ran out of medical masks and had to suffer because of lack of important medical equipment. This reveals the cost of such deeply interconnected global supply chains that create a domino effect.
Is Globalization ending?
Globalization has made the world a global village and undoubtedly facilitated the free movement of people, goods, ideas, cultures, information, and technology across borders. But on the other hand, it has also played a major role in the spread of diseases and has made states vulnerable to unexpected shocks. Globalists also believe that the medical or health consequences of corona would prove less destructive if states work together instead of working separately for the vaccine, as a competition. Adopting the nationalist or isolationist approach during the pandemic would crash the international economy and further increase the tensions. As the protectionists suggest, if we'd continue to protect only our national economies and keep on putting barriers on international trade, the national recession would soon turn into a global depression, as happened in 1930's.Timely economic recovery is only possible through global cooperation.
I think that the threat of Covid-19 has created an extraordinary situation. Originating from Asia, and then causing millions of deaths all around the globe, the blame on globalization is legitimate. Most of the states in the world rely on their tourism revenue that has been affected badly due to corona virus. For instance, Saudi Authorities decided to cancel Hajj because of growing pandemic, and the impact on KSA's economy would be dramatic. Similarly, Japan is one of the states that depend highly on tourism revenue from Chinese tourists and travel restrictions have caused severe losses. We have also seen how the supply chains are affected just because one of the major producers (China) was badly hit by the virus. Globalization seems to have conquered the world so there is no way that it can be avoided completely. However, after the pandemic, there might be a little change in the world order regarding high interdependency. States that were mostly dependent on China for their important supplies might try to produce the supplies on their own and prioritize their domestic industries over foreign industries because of the consequences they had to bear during the pandemic. Similarly, travel bans will surely be removed but people might hesitate to cross borders and move freely because there will be awareness regarding the risks related to free movement. So, I think that the pandemic has highlighted some backlashes in globalization, but it doesn't mean that globalization has failed. We can say that it is fragile, despite or even because of its benefits.
Explaining the Durability of the Cold War System and its Sudden End
Courtesy of the outcome of the Second World War, the Soviet Union and the US emerged as the two superpowers. Allies in the second world war, after the defeat of Germany, and the subsequent end of the war, the alliance between the USSR and the US was short lived, and soon found themselves competing with each other. Devastated and in tatters, Europe once again became the battle ground – this time between the two superpowers who viewed Europe as the focal point to global domination.
As a result of the rivalry, the world was divided into two superpower blocs: one the US led capitalist bloc comprising of the West European States, and the Soviet Union led communist bloc comprising of Eastern European nations. As Kenneth Waltz posited an order with a stable bipolarity. And so, the period from 1946 until the end of the Cold War marked an intense hostility between the two superpowers. Although, no direct confrontation occurred between the two great powers, the period was characterized by space, arms and ideological race but most importantly, the race for global domination.
Development of the Cold War
Ideology
Ideologically, there was a divide between the Soviets and the Americans. The capitalist US and its allies, and the communist Soviet bloc,were involved in an ideological confrontation regarding post-war configuration of Europe and the world. Here, in the ideological battle, the USSR wanted to spread communism whereas the US foreign policy (which had changed from isolationism to interventionism) was centred around its containment. This ideological confrontation meant that the ideological divide endured.
Domestic Political Structure
In the Soviet Union, there existed the lack of separation of power and the Soviet Leader Stalin was unchecked with his exercise of power which meant he could pursue whatever policy he saw fit and other domestic variables had no roles in restraining him. On the contrary, unlike Stalin, American President faced a disgruntled and hostile Congress, and in order to appease the Republican dominated Congress, President Truman was forced to change his policy towards the Soviet Union. He brought the now famous and a piece of masterstroke – The Truman Doctrine – to contain Soviet expansionism all over the world. This further divided the US and the Soviet leaders.
Role of Decision Makers
On one hand, after the arrival of President Truman in the Oval Office, he was more open to aggressive policy recommendation from his policy-advisors. He put into effect several hostile policies targeting the USSR. Among others was the discontinuation of indemnification to the Soviet Union from Western part of Germany. Likewise, aid assistance to Greece and Turkey at a time of communist uprising also didn't bode well with Moscow. On the other hand, Stalin played a monumental role of his own on the evolution of the Cold War. He considered Capitalism antithetical to his communist beliefs. Additionally, his actions showed he was just as willing to expand Soviet grip outside Eastern Europe – his support of communist uprising in Turkey and Greece as well as Soviet action in the Turkish Strait crisis is a testament to this. Not to mention, Stalin's support of the North Korean regime to attack its southern neighbour South Korea. In sum, both the leaders in the US and Soviet Union contributed more or less equally to the development of Cold War.
Durability of the Cold War
Neorealist interpretation
According to Kenneth Waltz, an anarchic international system is stable if no changes occur in the system's configuration. He has contended that in a world of bipolarity, two superpowers do not rely on their allies for economic and for material firepower. In such a system, whenever there occurs any disproportionate equilibrium in the system, both powers balance each other by virtue of internal balancing by relying on their own economic and military capabilities. And so, by this logic, it can be argued that a bipolar configuration of the international system is stable. In a bipolar setting, prime example being the Cold War, there was a clear delineation of friends and enemies. In this regard, the US was a threat to the USSR and vice-versa. This explains why, in the due course of the Cold War, when China and France acted on their own conscience, it didn't destabilize the Cold War system. Similarly, in bipolarity, when there is an apparent conflict or a war looming anywhere around the world, it becomes a matter of prime importance to both the parties because by virtue of realism, the international system is a zero-sum game with binary outcome: either gains or losses. And so, bipolar system is also characterized by prompt response to unforeseen events. In a system of bipolarity, superpowers devise strategy keeping in consideration their material capability and self-interests, therefore, chances of uncertain actions and miscalculations are minimal, giving rise to the stability of bipolar system. In sum, Waltz posits bipolar system as the most stable in international politics which explains the Cold War durability. (The theory of International Politics by Kenneth Waltz)
Nuclear Weapons
Mostly, realist scholars have maintained the position that nuclear weapons contributed to the durability of the Cold War. They argue that it was the nuclear capability on both sides that deterred them from any major confrontation. According to Robert Jervis, nuclear weapon changed the dynamics of warfare. Equipped with most advanced of military technology, nuclear weapons have precision striking capability second to none. He posits that because nuclear weapons have Mutually Assured Destruction, it almost certainly guarantees that all parties to a nuclear war would be destroyed. With these things under consideration, from Jervis' perspective, nuclear weapons provided nuclear deterrence and thus superpower war was averted. Likewise, structural realists, Waltz and Mearsheimer have also argued that the proliferation of nuclear arsenal became an instrument in preserving the stability of the Cold War system and they contend that further proliferation of nuclear weapons would make the international system more stable.
Economy
According to John Mueller, the world had seen two destructive wars and states had experienced the economic impacts and costs associated, not to mention the loss of life and property inflicted by the wars. Aftermath the Second World War, Europe was completely devastated and their economic revival needed assistance from the US. He contends that states had learnt the bitter lesson and this realization that wars are unworthy changed states perception towards great power conflict and thus, the cold war became durable.
End of Cold War
In the latter stages of the Cold War, United States was economically, politically and militarily more in a better position than the Soviet Union. According to structural realists, Reagan administration's decision to increase military budget put pressure on the USSR to be in the arms race. This increasingly pressurized Soviet Union's already strained economy which had significant investment in their military budget. It could be said that at a time when the US were making leaps and bounds in technology and funnelling more money in techno-military research and development, Soviet economy headed towards downward spiral.
Liberal scholars have focused the end of the Cold War on the easing of heated tensions and hostility between the two superpowers. As a result, people's movement to the USSR increased and in due course of time the liberal norms also spread among the domestic public in the Soviet Union. Likewise, dialogues and meetings saw landmark agreements towards control of arms race. prime example being the SALT I and SALT II agreements. Similarly, the US perception of USS under Gorbachev changed from hostile communist state to "normal social democratic great power". In addition, from the perspective of individual leader, Gorbachev also played influential role, among others, he made several changes in the Soviet Foreign Policy stemming from progressive appointments in key positions in the ministry. His pursue of foreign policy slowly transformed Soviet image abroad. Agreement with Reagan on the Intermediate-Range Nuclear Forces Treaty (INF Treaty) showed Gorbachev's commitment to ending arms race.
Thus, on account, it can be argued that economic woes, lagging behind in the advancement of science and technology and arms race coupled with the spread of liberal norms and the progressive role by Gorbachev resulted in the end of the Cold War.