The Author Nasim Zehra is a national security specialist and a prominent journalist. She has vast experience as columnist, television host, and teacher with extensive experience in the development field. She also writes and lectures widely on national security and global politics. She qualified MBA from the Quaid-e-Azam University and Master degree in Law and Diplomacy from the Fletcher School of Law, Tufts University in 1989. She has been a Fellow at Harvard University Asia Center, on the visiting faculty of the Quaid e Azam and National Defense Universities Islamabad and at the School of Advanced International Studies, Johns Hopkins University.
The book has been published in 2018 after a period of 19 years of the Kargil conflict. It is spread over 20 chapters and 529 pages. The operation which started in October 1998 and completed on 4 July 1999 has been comprehensively explained with maps and figures. The book starts with the description of importance of Kargil and major outstanding disputes between India and Pakistan including Kashmir, Siachen, Sir Creek, water and trade. The author has referred a large number of books, relevant published documents, and interviews of concerned civil and military officials. The writer has been remarkably honest, un biased, bold, diligent and concise while penning down the events. She has eloquently explained the facts of Kargil. The book has also covered facets like civil- military relations, decision making process in Pakistan, comparison between Kargil operation and the operation Gibraltar of 1965. Lot of efforts has been made to collect the data to make it an authenticated and unbiased accumulation of facts. The author deserves praise for the meticulous collation of proofs and weaving into a coherent narrative. This can be considered a book containing unbiased details on the Kargil conflict. It will prove a good document for students as well as researchers who want to identify the facts about the Kargil conflict. However, there are few repetitions of narration of events which may have been avoided. A list of abbreviation may have been included. The Kargil operation is summarized in the succeeding paras.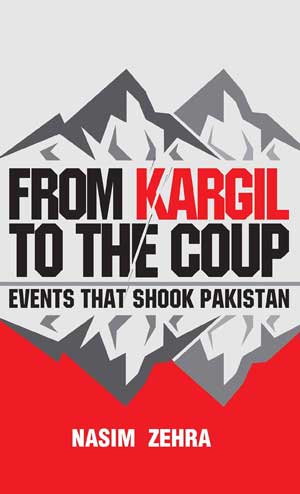 The objective of Kargil operation was to block Indian National Highway -1 (NH-1) Which is considered the lifeline to its troops in Siachen which it occupied in 1984. The secretive operation(ops) was to cross the line of Control (LoC) and occupy Indian vacated posts. The appreciation of the planner was that Pakistan's nuclear leverage has driven a full scale confrontation out of realm of possibilities. It was also assessed that India will not fight back like Pakistan did not react very strongly when India occupied Siachen in 1984. In the planners assessment the military and diplomatic success of ops was sure. Soon after taking over command as COAS on 7 Oct98 Gen Pervez Musharraf appointed general officers on the key posts who had similar views about the Kargil plan to be executed shortly. Maj Gen Aziz Khan was promoted to Lt Gen and appointed Chief of General Staff (CGS), Lt Gen Mahmud Ahmed who was president National Defense University (NDU) asCorps Commander (Cdr)10 corps, responsible for the defense of entire northern areas. Maj Gen Javed Hassan was already Force Commander Northern Areas (FCNA). These four generals were mainly the planners and executer of Kargil operation code name Koh-e- Paima (Ops KP). The plan was almost the same which had earlier been reviewed, and rejected by the former CJCSC & COAS Gen Jahangir Karamat and the DG ISI. The troops of Northern Light Infantry (NLI) the main arm of FCNA were given order to cross the Line of Control (LoC) in the last week of October 1998. The Indian maintaining their normal routine had pulled back from the Drass Kargil area at the end of summer so no opposition except the extreme weather was faced by the troops. Initially it was planned to occupy 10 to 12 posts but by executing extended operation more than 100 posts were captured without detection by Indians.
A DCC meeting was held on 9 November 98 chaired by Prime Minister (PM) Nawaz Sharif which was attended by the services chiefs as well. By this time PM was unaware that our troops have already crossed the LoC. The PM visited USA in Dec 98 the US president lauded the normalization of relations efforts being made by Pakistan with India. In Dec 98 Pakistan government was preparing for the summit with the Indian delegation to be held in Lahore in Feb 99 after a gap of 28 years. In the same time frame a meeting was held on 16 Jan 99 in GHQ in which formal approval of Ops KP, already in progress was sought from COAS. He approved the plan on the surety of success given by FCNA and Corps Cdr 10 Corps. The PM was taken to Skardu by COAS on 29 January, and was told that in order to give boost to the Kashmir struggle, they needed to become active along LoC. Local level operations are being under taken. He was not apprised that troops had already crossed LoC.
The PM of India Atal Bihari Vajpayee visited Pakistan by bus through Wagah border from 20-22 Feb 99. He went to Yadar e Pakistan and wrote in the visitor's book "I want to assure the people of Pakistan of my country's deep desire for lasting peace and friendship." I have said and say this again, that a stable and prosperous Pakistan is in India's favor. The Lahore declaration was signed on 21 Feb. The important clause is" recognizing that the nuclear dimension of the security environment of the two countries adds to their responsibility for avoidance of conflict between the two countries". After the visit relations between India and Pakistan had much improved which got strained after nuclear detonation by both countries in May 98.
As a part of Ops KP the Pakistani troops, between March and April 99 had occupied about 140 posts and pickets across the LoC, out of these few were very close to NH-1. Movements in the peaks were detected by the Indians in mid-April in Turtok sector after a firing incident on the Indian troops. It was assessed by Indians as infiltration of Mujahideen hence was not reported to higher command. Pakistani troops launched an offensive on 13 May which resulted huge losses of Indian ammunition dumps in Kargil. This action appeared in Indian newspapers. India retaliated with concentrated fire power which resulted depletion of ammunition of our soldiers. The planners of Ops KP started realizing enforcement of troops and the logistic supply. By middle of May the governments of Pakistan and India were not clear about situation on LoC. Indian army was caught by surprise therefore they were reluctant to inform and finally apprised govt in the last week of May. The Indian Army started Operation Vijay on 27 May in which Indian Air Force also participated. This resulted shortage of ammunition and compromised supply lines for Pakistani troops. In addition diplomatic pressure started building. There was strong criticism that Pakistan as a nuclear state should not have crossed LoC. The peace initiative "Lahore Declaration" which they initiated themselves has been sabotaged.
The first formal briefing on Ops KP was given to PM on 17 May at ISI Ojhiri camp which was attended by Sartaj Aziz, finance minister, Lt Gen (r) Majeed Malik, minister for Kashmir affairs, foreign secretary, Shamshad Ahmed, defence secretary Lt Gen(r) Chaudhry Iftikhar, and principal secretary Saeed Mehdi. All the concerned senior military officers from GHQ and Dte Gen ISI were present including COAS. DGMO started briefing saying Sir, we have made a plan to upgrade the freedom movement in Kashmir. It would be in five phases and the first has completed. There was no mention of troops crossing the LoC. The COAS guarantee the success of the operation. Lt Gen Aziz Khan(CGS) said Sir" Pakistan was created with the efforts of Quaid, and now Allah has given the opportunity and chance to you to get Indian held Kashmir, and your name will be written in golden letters. You will be remembered as Fatah-i- Kashmir."However, no formal approval was requested nor the PM gave.
The PM was presented with a fait accompli. The civilian officials present did not support the plan primarily it was against Lahore declaration. However, PM termed it an opportunity to take Kashmir. The defence secretary present was perturbed but did not ask questions. However Gen(r) Majeed Malik, grilled DGMO and was not in favor of this operation. The flattery about success of Ops KP was in abundance. After the meeting the Defence Secretary explained the PM that our forces have crossed the LoC and it has repercussions for war. The PM called the meeting of the concerned ministers the next day. The Army Chief was called and asked on whose responsibility the troops have crossed LoC. The reply was on my own. However, these can be withdrawn if desired. Thereafter it was decided that government will provide support to Army. Broad understanding to general public was that fighting is going on close to LoC by Mujahedeen.In late May conversation of COAS visiting Beijing with CGS at GHQ was intercepted by Indians in which Gen Musharraf was giving instructions how to engage Delhi and the international community on Ops KP. Indians exploited this which resulted diplomatic uproar. It became awkward for the govt. The meeting of Defense Committee of Cabinet (DCC) was convened on 25 May to discuss the Ops KP, which was also attended by Lt Gen Saeed uz Zaman as acting COAS, CNS and CAS. The Army command indicated that there should be no panic. However, secretary defense had expressed his strong reservations. The CAS opposed the GHQ request for airpower to be deployed in this area saying that re- deployment would leave Lahore and Karachi unprotected. The Naval Chief Admiral Fasih Bokhari did not rule out the possibility of naval blockade. After a lot of deliberations, the DCC gave go ahead to the Army plan. It was also decided that India be declared as aggressor, Kashmir and Kargil are linked. The resolution of Kashmir dispute can only defuse the crisis. The PM sent a letter to UN Secretary General to play an active role in de- escalating the tension between the two nuclear armed states.
Intensive diplomatic efforts by India managed to convince USA, Russia, UK and France that we were looking for peace with Pakistan but it has stabbed on our back. By end May the Indian foreign minister had received assurance from Washington, Moscow, London and Paris that they accept the Indian position that infiltrations had been pushed in by Pakistan. Pakistan was in difficult position to convince the world that Mujahedeen have crossed LoC.The PM, Nawaz Sharif telephonic conversations with Vajpayee, Clinton and Tony Blair linking Kargil operation with Kashmir was not productive. They demanded unconditional withdrawal. Our foreign minister visited China on 11 June to seek support, Chinese categorically told that dispute had to be resolved bilaterally. Chinese also conveyed that they have no influence over India. By 10 June India had assembled a large number of artillery regiments in extremely difficult terrain. Approximately 5,000 shells, mortars bombs and rockets were fired from 300 guns daily. Due to the devastation caused by heavy shelling our posts started falling. A restricted high level meeting was held in governor House Lahore on 13 June which was attended by all DCC members and services chiefs. The Naval and Air chiefs along with secretary defence were travelling in the same aircraft to Lahore decided to apprise PM the factual position. The PM, they believed, was still being misled that Pakistan is doing well and Indians would not escalate and go to war. They were also concerned to explain the PM the risks involved in this situation. In the meeting the naval chief asked COAS what is the objective of Ops PK. Fear of all-out war was also expressed by other participants. However there was no satisfactory answer.
In this conflict officers and soldiers of Pakistan Army fought fearlessly. Some of them preferred to embrace shahadat rather than vacating the posts under extensive shelling. Capt.Kernal Sher Khan had the determination to go all over against the enemy. Carrying LMG Sher Khan alone dashed into the Indian camp, killing several soldiers before embracing shahadat. However, the planner of Ops KP started worrying as the posts started falling in middle of June. The track- II diplomacy was also made active. R. K Mishra, point –man of Vajpayee arrived Pakistan and met Nawaz Sharif,and Niaz ANaik on 25 June. He gave message of Indian PM saying that, Pakistan and India were an inch from war, half an inch because of Vajpayee and half an inch because of Nawaz Sharif. This channel also did not succeed because India insisted on unconditional withdrawal. The PM visited China in the last week of June to request them to mediate to work out an honorable exit for Pakistani troops but Chinese declined. Infect their stance was also unconditional withdrawal similar toUS and other western countries. A DCC meeting was held on 2 July chaired by PM attended by the three services chiefs. The PM briefed about his visit to china. The Ops KP came under heated discussion. Gen Musharraf gave detailed briefing .When Army rep was asked how they are losing the heights now.
The reply was we never thought that this would happen, that India would pay such a heavy price. The PM pointed out that our communication lines are being compromised and hence the sustenance for our troops was weakening. The naval and Air chiefs were critical about the operation. When asked for how long the presence can be maintained in the occupied posts. Gen Musharraf replied by August or September we have to vacate due to extreme weather. The consensus was for the withdrawal of troops. The PM got an appointment with the US president for 4 July in Washington. Prior proceeding to USA he chaired a meeting at Chacklala airport which was attended by concerned ministers, COAS and DG ISI. The PM briefed about his discussion on telephone with the President of USA. During the meeting at Washington the US President Clinton informed Sharif that Kargil was a serious mistake, two nuclear powers were at the brink of war. The meeting ended with the declaration that Pakistan would withdraw its troops behind LoC to the pre – operation positions. Although PMtried his best to bring the point of Kashmir issue in the declaration to be resolved by American mediation but it was not agreed. The withdrawal agreement was not liked by the Pakistani public in general.
However, the army chief supported it by saying," there is complete harmony between the government and the army about the PM visit to Washington". In addition, an official narrative originating from policy making institutions including the DCC fully supported the withdrawal decision. However, it became difficult for PM to convince public that withdrawal was the only solution to avert all -out war. Similarly it became difficult for Army chief to satisfy his own officers that why this operation was initiated and ended without achieving its objectives. Gen Musharraf used to say that it is the govt which has decided unconditional withdrawal. The mistrust between the PM and COAS started increasing on the issue of obtaining approval before starting the operation. The COAS version was that we have kept the PM informed. The govt point of view was that approval has not been taken by GHQ before starting the ops. The mistrust increased to the extent that by end Sep extra troops were employed around PM house, all his communications were being monitored. Another bone of contention was the retirement orders of Lt Gen Tariq Pervez, Corps Cdr at Quetta on the recommendation of COAS that he has publically talked against the Kargil operation. In the same time frame Gen Musharraf had talked against govt while visiting CNS at his residence. In this backdrop the PM issued retirement orders of Gen Musharraf when he was in the aircraft returning from official visit to Sri Lanka and appointed Gen Zia ud Din as new Army Chief on 12 October 1999. The Army imposed Martial Law and PM, Nawaz Sharif was arrested from the PM house the same night. In my opinion the lessons learnt from the Kargil episode for Pakistan are many but most important is the saying of French statesman George Benjamin Clemenceau who led France in WW1 that "war is too serious a matter to entrust to military men".
Nuclearization Of South Asia: Where Do We Stand Now?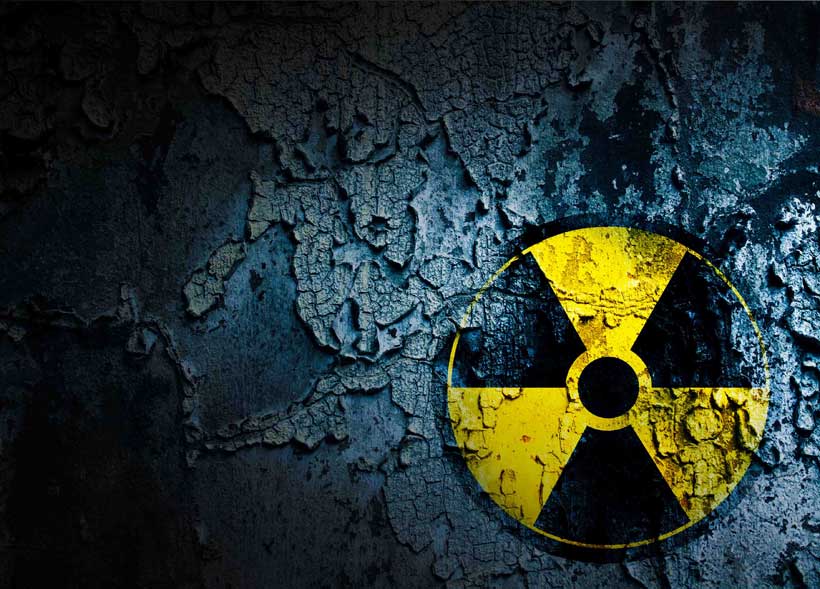 Pakistan-India relations have continued to deteriorate since the nuclear test of May 1998. Both the states have faced numerous crisis during which the nuclear weapons have played a very important role. Nuclear weapons have been an effective deterrent force and kept the conflicts from blowing into all-out war. All the recent events suggests that there is a dire need to take transitional measures to reduce the nuclear risks. Nuclear weapons are confusing pieces of technology as their efficiency of destruction is best established when they are not deployed and yet in the same breath, they are to be used when required. This dilemma is further demented when one state is enemy with the other on almost everything. Escalation is both inevitable and perhaps one of the most devastating missteps in nuclear deterrence; one that requires an impressive level of trust. To achieve such a barrier, conventional rivalries need to be revisited, caution needs to be reinstituted and communication needs to be uninterrupted.
From Massive Retaliation of John Foster Dulles to McNamara's Assured Destruction, nuclear bipolarity changed faces and paved ways for agreements and treaties to replace escalation and deployments. From direct engagements to proxies, from installation of hotlines to breaking ice and bilateralism, even when there was hope the world still endured in fear of an all-out devastation. Still, after all this, what lessons were learnt? How was 'responsible nuclear weapons state' defined? More importantly, what was the yardstick beyond which no state possessing such technology dare not tread? States possessing nuclear weapons technology decided not to escalate beyond a certain point and declared that no matter the trust deficit, they were supposed to always adhere to bilaterally settle their disputes. Even after two decades of nuclearization Pakistan and India, admirers of nuclear learning and experts of nuclear deterrence, perhaps were and might still are devoid of such bilateral convictions.
Looking at all the crisis situations in past most importantly the 1999 Kargil conflict, where the things escalated too quickly under nuclear overhang the question arises whether South Asia learnt anything on how close the Kargil was to a showdown of unimaginable proportion? Talking about more recent event 'Pulwama', Whatever happened after Pulwama in 2019 cannot be merely set aside as an emotional rhetoric, it was an actual sub-conventional engagement which had the potential to escalate. Like Kargil Pulwama was a chance to reexamine exactly what went wrong for things to go this far. Instead, India initiated overhauling of its force posture and Pakistan played along. South Asia went from Cold Start to Tactical Nuclear Weapons, from asymmetric confrontations to trans-border infiltrations and from hostilities at Line of Control to Abhinandan's failed leap for glory. Instantly, everyone started crying war with no one to vouch for peace. What we see now is Indian prompted continued escalatory trajectories, distorted sense of stability, a desperate call for third-party mediation and a complete lack of bilateralism.
Nuclear deterrence, in its generic understanding, requires engaging parties to manifest caution while communicating their strategic posture. Confidence Building Mechanisms in that regard are important but as standalone systems are usually inefficient in dealing with their desired results. Soviet Union's iron curtain is what caused Cuban Missile Crisis but even a man like Khrushchev realized what could have happened and resorted to engaging with Kennedy. For Narendra Modi and his cabinet, the idealized fog of war cast by an iron curtain of fear/ compellence is much more desirable than a chance at cooperation/dialogue. Bilateralism via Track-II might be fruitful but considering how much we distrust one another, it's highly likely that all such actions would eventually be put to unnecessary speculation of possessing vested interest. Pakistan and India might not resort to an all-out confrontation but their trust deficit is enough to keep low-yield kinetic engagements alive. Pakistan fears for a false flag terrorist activity from India while India is wary of Pakistan trying to internationalize what it considers to be a bilateral issue.
In the past we have seen that issues between India-Pakistan are never resolved instead the hostility has increased so much that mitigation of the conflict looks like a farfetched idea. Both states need third party to get running the wheel of diplomatic engagement. Nuclear strategy is not a circular motion rather it is a spiraling affair with each turn graduating it to a new occasion whilst remaining hinged to a singular immovable point of connection. If nuclear deterrence keeps rotating without graduating, it tends to wear out its capacity to deter. What happens next is either another Kargil or something even worse. Pulwama, like Pathankot was a chance for both states to engage positively whilst maintaining their adversarial relationship and even now things are, in a way, plausible for this to occur. Threat, in this context, is how the current trajectory is moving from trust deficit to zero tolerance which can lead to incalculable repercussions.
If both India-Pakistan do not learn any lesson from the past then the future might not be very welcoming. . Nuclear deterrence is as important as it is frightening and Mutually Assured Destruction is almost certainly a final outcome if bilateralism is sacrificed at the altars of diplomatic inflexibility. An arms race without restraint is as dangerous as an uncontrolled escalation of sensitive flashpoints and both strategies are corrosive if taken without mutual consent.
22 Years of Nuclearization of South Asia: Current Doctrinal Postures
May 2020 marks the 22nd anniversary of the overt nuclearization of South Asia. The evolved nuclear doctrinal postures of both India and Pakistan have been a key component of their defence and security policies. During this period; India has undergone gradual shifts in its nuclear doctrinal posture. The Indian posture as set out in the 1999 'Draft Nuclear Doctrine' (DND) was based on an assertion that India would pursue the 'No First Use' (NFU) policy. The first amendment to this posture, which came out in January 2003, was based on a review by the Indian Cabinet Committee on Security (CCS) of the nuclear doctrine. It stated that if India's armed forces or its people were attacked with chemical and biological weapons, India reserves the right to respond with nuclear weapons. This review could, therefore, be considered a contradiction to India's declared NFU policy at the doctrinal level. On the basis of this notion, it could be assumed that India has had an aspiration to drift away from its NFU policy since 2003.
Subsequently, the notion of a preemptive 'splendid first strike' has been a key part of the discourse surrounding the Indian and international strategic community since the years 2016-2017. According to this, if in India's assessment, Pakistan was found to be deploying nuclear weapons, in a contingency, India would resort to such a splendid first strike. With such a doctrinal posture, India's quest for preemption against Pakistan seems to be an attempt to neutralize the deterrent value of Pakistan's nuclear capabilities. In this regard, India has been constantly advancing its nuclear weapons capabilities based on enhanced missile programs and the development of its land, sea, and air-based nuclear triad thus negating its own NFU policy. This vindicates Pakistan's already expressed doubts over India's long-debated NFU policy. Such Indian notion would likely serve as an overt drift towards a more offensive counterforce doctrinal posture aimed at undermining Pakistan's deterrence posture. This would further affect the strategic stability and deterrence equilibrium in the South Asian region.
India's rapid augmentation of its offensive doctrinal posture vis-à-vis Pakistan is based on enhancing its strategic nuclear capabilities. Under its massive military up-gradation program, India has developed the latest versions of ballistic and cruise missiles, indigenous ballistic missile defence (BMD) systems in addition to Russian made S-400, nuclear submarines, and enhanced capabilities for space weaponization. In the same vein, India's aspiration for supersonic and hypersonic weapons is also evidence of its offensive doctrinal posture. Furthermore, India has been carrying out an extensive cruise missile development program having incredible supersonic speed along with its prospective enhanced air defence shield. Through considerable technological advancements India has shifted its approach from a counter-value to a counter-force doctrinal posture, as it demonstrates its ambitions of achieving escalation-dominance throughout the region. These technological advancements are clear indicators that India's doctrinal posture is aimed at destabilizing the existing nuclear deterrence equilibrium in South Asia.
Pakistan, on the other hand has been threatened by India's offensive postures and hegemonic aspirations. Consequently it has to maintain a certain balance of power to preserve its security. Pakistan's doctrinal posture is defensive in nature and has over the years shifted from strategic deterrence to 'full spectrum deterrence' (FSD) by adding tactical nuclear weapons which, it claims, falls within the threshold of 'minimum credible deterrence'. In this regard, Pakistan too has developed its missile technology based on; short, intermediate, and long-range ballistic missiles. Pakistan's tactical range 'Nasr' missile is widely regarded as a 'weapon of deterrence' aimed at denying space for a limited war imposed by India. The induction of 'multiple independent reentry vehicle' (MIRV), the development of land, air and sea-launched cruise missiles and the provision of a naval-based second-strike capability have all played a significant role in the preservation of minimum credible deterrence and the assurance of full-spectrum deterrence at the strategic, operational and tactical levels.
Contrary to India's declared NFU policy, Pakistan has never made such an assertion and has deliberately maintained a policy of ambiguity concerning a nuclear first strike against India. This has been carried out to assure its security and to preserve its sovereignty by deterring India with the employment of Full Spectrum Deterrence (FSD) within the ambit of Credible Minimum Deterrence. This posture asserts that since Pakistan's nuclear weapons are for defensive purposes in principle, they are aimed at deterring India from any and all kinds of aggression. This has been evident from recent crisis situations as well during which Pakistan's deterrent posture has prevented further escalation. Therefore, even now Pakistan is likely to keep its options open and still leave room for the possibility of carrying out a 'first strike' as a viable potential deterrent against India if any of its stated red lines are crossed.
Hence, the security dynamics of the South Asian region have changed significantly since its nuclearization in 1998. The impact of this has been substantial and irreversible on regional and extra-regional politics, the security architecture of South Asia, and the international nuclear order. As has been long evident India has held long term inspiration to become a great power. There have been continuous insinuations about the transformations in India's nuclear doctrinal posture from 'No First Use' to counterforce offensive posture. The current security architecture of South Asia revolves around this Indian behavior as a nuclear state. In contrast, Pakistan's nuclear doctrine is based solely on assuring its security, preserving its sovereignty, and deterring India by maintaining a credible deterrence posture. Based on the undeniable threats from India to its existence, Pakistan needs to further expand its doctrinal posture vis-à-vis India. This would preserve the pre-existing nuclear deterrence equilibrium and the 'balance of power'in the South Asian region.
Israel Shines in the Gulf Where Big Powers Falter, but That Could Prove Tricky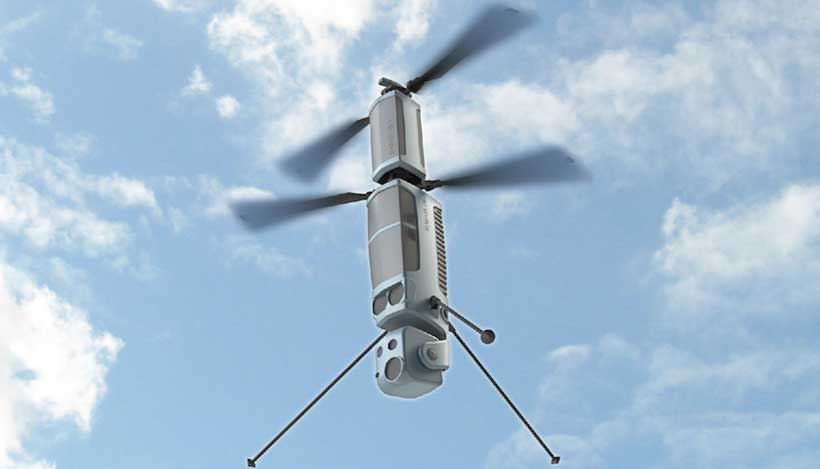 The Firefly, an Israeli-built loitering kamikaze drone, part of the Spike family of missiles that the Jewish state has sold to various European nations, may be one reason why Gulf states, and particularly Saudi Arabia, have cozied up to Israel in a seeming reversal of their past support of Palestinian rights.
If there is one lesson that Gulf states have learned from the United States' reduced commitment to the region and the strains in US-Saudi relations, it is that putting one's eggs in one basket is risky business.
That has not prevented the United States from continuing to secure its place as the region's foremost arms supplier as this month's arms and related commercial deals prove.
The US Defense Department announced a $2.6 billion USD Saudi deal to acquire 1,000 air-to-surface and anti-ship missiles from Boeing. Within days, Saudi Arabia's Al Tadrea Manufacturing Company tweeted that it had reached agreement with Oshkosh Defense to establish a joint venture to manufacture armed vehicles in the kingdom.
The Public Investment Fund, Saudi Arabia's sovereign wealth fund, disclosed separately that it had recently taken a $ 713.7 million USD stake in Boeing at a time when the company, already suffering major setbacks because of its 737-Max fiasco, took a significant hit as a result of a collapse of the civilian aviation industry.
The continued Saudi arms focus on the United States has not deprived China of opportunities. China has stepped in to help Saudi Arabia produce unmanned military vehicles after the United States refused to sell its MQ-9 Reaper killer drone to the kingdom. Saudi Arabia expects production to start next year.
Like China, Russia has been urging Saudi Arabia to purchase its acclaimed S-400 anti-missile defense system. So far, the kingdom, having watched the United States cancel NATO-member Turkey's purchase of US F-35 fighter jets and its co-production agreement of some of the plane's components after it acquired the Russian system, has been reticent to take the Russians up on their offer.
The limitations of Saudi-Russian cooperation have since become obvious with April's price war between the two major oil producers that sent oil markets into a tailspin from which they are unlikely to recover any time soon.
Israel, like China and Russia and unlike the United States, puts no problematic restrictions such as adherence to human rights and use of weaponry in accordance with international law on its arms sales.
But Israel has one leg up on its Chinese and Russian competitors who maintain close ties to Iran. Israel shares with Saudi Arabia and the United Arab Emirates (UAE) a perception of Iran as an existential threat and a destabilizing force in the Middle East that at the very least needs to be contained.
To be sure, that is a perception that Saudi Arabia and the UAE see reflected in the United States' maximum pressure policy towards Iran which aims to force the Islamic Republic to "change its behavior," if not change its regime.
The problem is that maximum pressure two years into the imposition of harsh US economic sanctions has produced little result.
Add to that the fact that the United States has proven to be an unreliable ally when the chips are down, persuading the UAE and other smaller Gulf states to reach out to Iran to ensure that their critical national infrastructure does not become a target in any future major US-Iranian military conflagration.
The watershed moment for the Gulf states was when the United States failed to respond forcefully last spring and summer to alleged Iranian attacks on key Saudi oil facilities as well as oil tankers off the coast of the UAE.
The Trump administration, in a bid to reassure Gulf states, weeks later sent troops and Patriot anti-missile defense systems to Saudi Arabia to help it protect its oil installations, although the United States withdrew two of those systems earlier this month.
It took the killing of a US military contractor in December 2019 for the United States to respond to tens of Iranian-backed attacks on American targets in Iraq. And when it did, with the killing in January of Iranian general Qassem Soleimani, Gulf states privately celebrated the demise of their nemesis, but also feared that it was overkill, bringing the Middle East to the brink of an all-out war.
Gulf states are likely to find that cooperation with Israel has its limits too. Israel may be eager to sell weaponry and have the capability to push back at Iran in Syria. If need be, Israel can also severely damage, if not take out, Iranian nuclear and missile facilities in military strikes that Gulf states would be unable to carry out.
But ties to Israel remain a sensitive issue in the Gulf and elsewhere in the Arab and Muslim world. And Israel has so far restricted sales to non-lethal equipment and technology. That could change with a resolution of the Israeli-Palestinian conflict and the establishment of formal diplomatic relations.
Public opinion, however, may be one reason Gulf states have refused to turn unofficial relations into diplomatic recognition, suggesting that there may be greater public empathy for Palestinians than Gulf rulers wish to admit.
That could count for more with Gulf rulers finding it increasingly difficult to provide public goods and services, among which first and foremost jobs, as a result of the global economic crisis and the collapse of oil prices.
Author's note: This story was first published in Inside Arabia