The Author Nasim Zehra is a national security specialist and a prominent journalist. She has vast experience as columnist, television host, and teacher with extensive experience in the development field. She also writes and lectures widely on national security and global politics. She qualified MBA from the Quaid-e-Azam University and Master degree in Law and Diplomacy from the Fletcher School of Law, Tufts University in 1989. She has been a Fellow at Harvard University Asia Center, on the visiting faculty of the Quaid e Azam and National Defense Universities Islamabad and at the School of Advanced International Studies, Johns Hopkins University.
The book has been published in 2018 after a period of 19 years of the Kargil conflict. It is spread over 20 chapters and 529 pages. The operation which started in October 1998 and completed on 4 July 1999 has been comprehensively explained with maps and figures. The book starts with the description of importance of Kargil and major outstanding disputes between India and Pakistan including Kashmir, Siachen, Sir Creek, water and trade. The author has referred a large number of books, relevant published documents, and interviews of concerned civil and military officials. The writer has been remarkably honest, un biased, bold, diligent and concise while penning down the events. She has eloquently explained the facts of Kargil. The book has also covered facets like civil- military relations, decision making process in Pakistan, comparison between Kargil operation and the operation Gibraltar of 1965. Lot of efforts has been made to collect the data to make it an authenticated and unbiased accumulation of facts. The author deserves praise for the meticulous collation of proofs and weaving into a coherent narrative. This can be considered a book containing unbiased details on the Kargil conflict. It will prove a good document for students as well as researchers who want to identify the facts about the Kargil conflict. However, there are few repetitions of narration of events which may have been avoided. A list of abbreviation may have been included. The Kargil operation is summarized in the succeeding paras.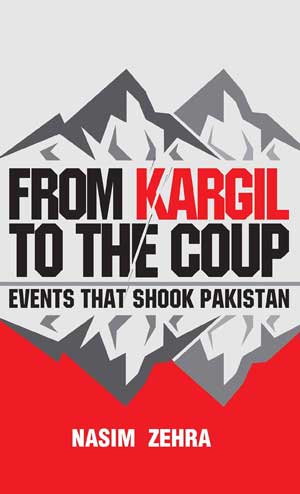 The objective of Kargil operation was to block Indian National Highway -1 (NH-1) Which is considered the lifeline to its troops in Siachen which it occupied in 1984. The secretive operation(ops) was to cross the line of Control (LoC) and occupy Indian vacated posts. The appreciation of the planner was that Pakistan's nuclear leverage has driven a full scale confrontation out of realm of possibilities. It was also assessed that India will not fight back like Pakistan did not react very strongly when India occupied Siachen in 1984. In the planners assessment the military and diplomatic success of ops was sure. Soon after taking over command as COAS on 7 Oct98 Gen Pervez Musharraf appointed general officers on the key posts who had similar views about the Kargil plan to be executed shortly. Maj Gen Aziz Khan was promoted to Lt Gen and appointed Chief of General Staff (CGS), Lt Gen Mahmud Ahmed who was president National Defense University (NDU) asCorps Commander (Cdr)10 corps, responsible for the defense of entire northern areas. Maj Gen Javed Hassan was already Force Commander Northern Areas (FCNA). These four generals were mainly the planners and executer of Kargil operation code name Koh-e- Paima (Ops KP). The plan was almost the same which had earlier been reviewed, and rejected by the former CJCSC & COAS Gen Jahangir Karamat and the DG ISI. The troops of Northern Light Infantry (NLI) the main arm of FCNA were given order to cross the Line of Control (LoC) in the last week of October 1998. The Indian maintaining their normal routine had pulled back from the Drass Kargil area at the end of summer so no opposition except the extreme weather was faced by the troops. Initially it was planned to occupy 10 to 12 posts but by executing extended operation more than 100 posts were captured without detection by Indians.
A DCC meeting was held on 9 November 98 chaired by Prime Minister (PM) Nawaz Sharif which was attended by the services chiefs as well. By this time PM was unaware that our troops have already crossed the LoC. The PM visited USA in Dec 98 the US president lauded the normalization of relations efforts being made by Pakistan with India. In Dec 98 Pakistan government was preparing for the summit with the Indian delegation to be held in Lahore in Feb 99 after a gap of 28 years. In the same time frame a meeting was held on 16 Jan 99 in GHQ in which formal approval of Ops KP, already in progress was sought from COAS. He approved the plan on the surety of success given by FCNA and Corps Cdr 10 Corps. The PM was taken to Skardu by COAS on 29 January, and was told that in order to give boost to the Kashmir struggle, they needed to become active along LoC. Local level operations are being under taken. He was not apprised that troops had already crossed LoC.
The PM of India Atal Bihari Vajpayee visited Pakistan by bus through Wagah border from 20-22 Feb 99. He went to Yadar e Pakistan and wrote in the visitor's book "I want to assure the people of Pakistan of my country's deep desire for lasting peace and friendship." I have said and say this again, that a stable and prosperous Pakistan is in India's favor. The Lahore declaration was signed on 21 Feb. The important clause is" recognizing that the nuclear dimension of the security environment of the two countries adds to their responsibility for avoidance of conflict between the two countries". After the visit relations between India and Pakistan had much improved which got strained after nuclear detonation by both countries in May 98.
As a part of Ops KP the Pakistani troops, between March and April 99 had occupied about 140 posts and pickets across the LoC, out of these few were very close to NH-1. Movements in the peaks were detected by the Indians in mid-April in Turtok sector after a firing incident on the Indian troops. It was assessed by Indians as infiltration of Mujahideen hence was not reported to higher command. Pakistani troops launched an offensive on 13 May which resulted huge losses of Indian ammunition dumps in Kargil. This action appeared in Indian newspapers. India retaliated with concentrated fire power which resulted depletion of ammunition of our soldiers. The planners of Ops KP started realizing enforcement of troops and the logistic supply. By middle of May the governments of Pakistan and India were not clear about situation on LoC. Indian army was caught by surprise therefore they were reluctant to inform and finally apprised govt in the last week of May. The Indian Army started Operation Vijay on 27 May in which Indian Air Force also participated. This resulted shortage of ammunition and compromised supply lines for Pakistani troops. In addition diplomatic pressure started building. There was strong criticism that Pakistan as a nuclear state should not have crossed LoC. The peace initiative "Lahore Declaration" which they initiated themselves has been sabotaged.
The first formal briefing on Ops KP was given to PM on 17 May at ISI Ojhiri camp which was attended by Sartaj Aziz, finance minister, Lt Gen (r) Majeed Malik, minister for Kashmir affairs, foreign secretary, Shamshad Ahmed, defence secretary Lt Gen(r) Chaudhry Iftikhar, and principal secretary Saeed Mehdi. All the concerned senior military officers from GHQ and Dte Gen ISI were present including COAS. DGMO started briefing saying Sir, we have made a plan to upgrade the freedom movement in Kashmir. It would be in five phases and the first has completed. There was no mention of troops crossing the LoC. The COAS guarantee the success of the operation. Lt Gen Aziz Khan(CGS) said Sir" Pakistan was created with the efforts of Quaid, and now Allah has given the opportunity and chance to you to get Indian held Kashmir, and your name will be written in golden letters. You will be remembered as Fatah-i- Kashmir."However, no formal approval was requested nor the PM gave.
The PM was presented with a fait accompli. The civilian officials present did not support the plan primarily it was against Lahore declaration. However, PM termed it an opportunity to take Kashmir. The defence secretary present was perturbed but did not ask questions. However Gen(r) Majeed Malik, grilled DGMO and was not in favor of this operation. The flattery about success of Ops KP was in abundance. After the meeting the Defence Secretary explained the PM that our forces have crossed the LoC and it has repercussions for war. The PM called the meeting of the concerned ministers the next day. The Army Chief was called and asked on whose responsibility the troops have crossed LoC. The reply was on my own. However, these can be withdrawn if desired. Thereafter it was decided that government will provide support to Army. Broad understanding to general public was that fighting is going on close to LoC by Mujahedeen.In late May conversation of COAS visiting Beijing with CGS at GHQ was intercepted by Indians in which Gen Musharraf was giving instructions how to engage Delhi and the international community on Ops KP. Indians exploited this which resulted diplomatic uproar. It became awkward for the govt. The meeting of Defense Committee of Cabinet (DCC) was convened on 25 May to discuss the Ops KP, which was also attended by Lt Gen Saeed uz Zaman as acting COAS, CNS and CAS. The Army command indicated that there should be no panic. However, secretary defense had expressed his strong reservations. The CAS opposed the GHQ request for airpower to be deployed in this area saying that re- deployment would leave Lahore and Karachi unprotected. The Naval Chief Admiral Fasih Bokhari did not rule out the possibility of naval blockade. After a lot of deliberations, the DCC gave go ahead to the Army plan. It was also decided that India be declared as aggressor, Kashmir and Kargil are linked. The resolution of Kashmir dispute can only defuse the crisis. The PM sent a letter to UN Secretary General to play an active role in de- escalating the tension between the two nuclear armed states.
Intensive diplomatic efforts by India managed to convince USA, Russia, UK and France that we were looking for peace with Pakistan but it has stabbed on our back. By end May the Indian foreign minister had received assurance from Washington, Moscow, London and Paris that they accept the Indian position that infiltrations had been pushed in by Pakistan. Pakistan was in difficult position to convince the world that Mujahedeen have crossed LoC.The PM, Nawaz Sharif telephonic conversations with Vajpayee, Clinton and Tony Blair linking Kargil operation with Kashmir was not productive. They demanded unconditional withdrawal. Our foreign minister visited China on 11 June to seek support, Chinese categorically told that dispute had to be resolved bilaterally. Chinese also conveyed that they have no influence over India. By 10 June India had assembled a large number of artillery regiments in extremely difficult terrain. Approximately 5,000 shells, mortars bombs and rockets were fired from 300 guns daily. Due to the devastation caused by heavy shelling our posts started falling. A restricted high level meeting was held in governor House Lahore on 13 June which was attended by all DCC members and services chiefs. The Naval and Air chiefs along with secretary defence were travelling in the same aircraft to Lahore decided to apprise PM the factual position. The PM, they believed, was still being misled that Pakistan is doing well and Indians would not escalate and go to war. They were also concerned to explain the PM the risks involved in this situation. In the meeting the naval chief asked COAS what is the objective of Ops PK. Fear of all-out war was also expressed by other participants. However there was no satisfactory answer.
In this conflict officers and soldiers of Pakistan Army fought fearlessly. Some of them preferred to embrace shahadat rather than vacating the posts under extensive shelling. Capt.Kernal Sher Khan had the determination to go all over against the enemy. Carrying LMG Sher Khan alone dashed into the Indian camp, killing several soldiers before embracing shahadat. However, the planner of Ops KP started worrying as the posts started falling in middle of June. The track- II diplomacy was also made active. R. K Mishra, point –man of Vajpayee arrived Pakistan and met Nawaz Sharif,and Niaz ANaik on 25 June. He gave message of Indian PM saying that, Pakistan and India were an inch from war, half an inch because of Vajpayee and half an inch because of Nawaz Sharif. This channel also did not succeed because India insisted on unconditional withdrawal. The PM visited China in the last week of June to request them to mediate to work out an honorable exit for Pakistani troops but Chinese declined. Infect their stance was also unconditional withdrawal similar toUS and other western countries. A DCC meeting was held on 2 July chaired by PM attended by the three services chiefs. The PM briefed about his visit to china. The Ops KP came under heated discussion. Gen Musharraf gave detailed briefing .When Army rep was asked how they are losing the heights now.
The reply was we never thought that this would happen, that India would pay such a heavy price. The PM pointed out that our communication lines are being compromised and hence the sustenance for our troops was weakening. The naval and Air chiefs were critical about the operation. When asked for how long the presence can be maintained in the occupied posts. Gen Musharraf replied by August or September we have to vacate due to extreme weather. The consensus was for the withdrawal of troops. The PM got an appointment with the US president for 4 July in Washington. Prior proceeding to USA he chaired a meeting at Chacklala airport which was attended by concerned ministers, COAS and DG ISI. The PM briefed about his discussion on telephone with the President of USA. During the meeting at Washington the US President Clinton informed Sharif that Kargil was a serious mistake, two nuclear powers were at the brink of war. The meeting ended with the declaration that Pakistan would withdraw its troops behind LoC to the pre – operation positions. Although PMtried his best to bring the point of Kashmir issue in the declaration to be resolved by American mediation but it was not agreed. The withdrawal agreement was not liked by the Pakistani public in general.
However, the army chief supported it by saying," there is complete harmony between the government and the army about the PM visit to Washington". In addition, an official narrative originating from policy making institutions including the DCC fully supported the withdrawal decision. However, it became difficult for PM to convince public that withdrawal was the only solution to avert all -out war. Similarly it became difficult for Army chief to satisfy his own officers that why this operation was initiated and ended without achieving its objectives. Gen Musharraf used to say that it is the govt which has decided unconditional withdrawal. The mistrust between the PM and COAS started increasing on the issue of obtaining approval before starting the operation. The COAS version was that we have kept the PM informed. The govt point of view was that approval has not been taken by GHQ before starting the ops. The mistrust increased to the extent that by end Sep extra troops were employed around PM house, all his communications were being monitored. Another bone of contention was the retirement orders of Lt Gen Tariq Pervez, Corps Cdr at Quetta on the recommendation of COAS that he has publically talked against the Kargil operation. In the same time frame Gen Musharraf had talked against govt while visiting CNS at his residence. In this backdrop the PM issued retirement orders of Gen Musharraf when he was in the aircraft returning from official visit to Sri Lanka and appointed Gen Zia ud Din as new Army Chief on 12 October 1999. The Army imposed Martial Law and PM, Nawaz Sharif was arrested from the PM house the same night. In my opinion the lessons learnt from the Kargil episode for Pakistan are many but most important is the saying of French statesman George Benjamin Clemenceau who led France in WW1 that "war is too serious a matter to entrust to military men".
Concepts of Time in Israel's Defense Policy
"Clocks slay time."-William Faulkner, The Sound and the Fury
Some facts speak for themselves. For Israel, no arena of national decision-making is conceivably more important than defense and security. Nonetheless, this primary arena is still dominated more by technical weapon-system considerations than by any meaningful regard for advanced conceptual thought. A particularly worrisome example of this self-defeating domination concerns policy-relevant concepts of time.
Why? It's not a difficult question. Despite Israel's continuous success on the "hardware" side of national defense – success that is both enviable and irrefutable – it remains difficult to discover any pertinent philosophical underpinnings. With notably few exceptions, the published product of the beleaguered country's defense-centered think tanks displays little or no deep-seated erudition. This product, though commendably "professional," could have been developed by engineers, mathematicians and computer scientists who never consulted a scintilla of philosophy, literature, art or poetry.[1]
In this unfortunate regard, Israel has made itself into an America microcosm. Now, already, the tangible world of Israel's defense community is one that exemplifies what Jose Ortega y'Gasset called "the barbarism of specialization."[2] Significantly, by the Spanish philosopher's own design, it was a purposeful nomenclature of lamentation.
There is much more to understand. To explore defense/security-related ideas, Israeli analysts could begin with suitably reinvigorated concepts of time. But any such beginning would first require acknowledgements in Jerusalem and Tel Aviv that "defense time" should always be experienced palpably, differentially, as subjective duration. In essence, for Israel's national security planners, "real time" ought never to be interpreted solely in terms of clock measurement.[3] Because "clocks slay time," any such interpretation would prove simplifying and injurious.
Further clarifications are in order. Seemingly reasonable objections to what is being proposed here would be raised against any "fanciful" (non-objective) metaphysics of time. Inter alia, it would likely be argued here that this is not the right moment for Israeli planners to immerse themselves in any abstract complexities of chronology. After all, they would inquire, aren't Israel's core security problems unmistakably tactical or "practical?"
There is one plainly proper response to such a query. As every serious scientist understands, nothing is more practical than good theory. It follows that carefully fashioned theories of time could not only assist pragmatic foreign policy decision-making in Israel; they could also prove indispensable.
For military decisional calculations, Israeli securityanalyses should always contain certain core elements of chronology. Accordingly, Israel's many-sided struggle against war and terror will need to be conducted with more intellectually determined and conspicuously nuanced conceptualizations of time. Though seemingly "impractical," such "felt time" or "inner time" conceptualizations could reveal more about Israel's existential security challenges than would any "objectively" numbered intervals on clocks.
There is an evident historical irony to this observation. The notion of "felt time" or time-as-lived has its actual or doctrinal origins in ancient Israel. By rejecting time as simple linear progression, the early Hebrews already approached chronology as a qualitative experience. Once dismissed as something that can submit only to quantitative measures, time began to be understood by early Jewish thinkers as a specific subjective quality, one inherently inseparable from personally infused content.
On its face, such classical Hebrew logic or logos could accept no other point of view. For Israel's present-day national security defense planning, it's a perspective worthy of prompt policy-making resurrection. Yet, no such resurrection could possibly emerge ex nihilo, out of nothing. First, there would have to take place a far-reaching recommitment to intellect, learning and "mind."[4]
In world security matters, of course, time is not exclusively or necessarily about Israel. For American national security defense planners currently focused on Vladimir Putin and Russian crimes against humanity,[5] the ancient Hebrew view of time could prove clazrifyingly useful. Vladimir Putin's cumulative decisions on aggressive war[6] against Ukraine could stem more-or-less directly from his own personal metaphysics of time.[7]
From its beginnings, the Jewish prophetic vision was one of a community living in time and under a transcendent God. Political space in this immutable vision was vitally important, but not because of any territoriality issues per se. Instead, the relevance of space – today, Israelis and Palestinians are apt to speak of "land" – stemmed from certain unique events that had presumably taken place within now-sanctified boundaries.
For present-day Israel, the space-time relationship reveals at least two major defense/security policy implications. First, any considered territorial surrenders by Israel (Judea/Samaria or "West Bank") would reduce the amount of time Israel has left to resist war and terrorism. Second, and similarly unassailable, some past surrenders, especially when considered "synergistically,"[8] had provided extra time for Israel's enemies to await optimal attack opportunities.
For Israel, still faced with recurrent war and terror on several fronts, the strategic importance of time can be expressed not only in terms of its unique relationship to space, but as a storehouse of memory. By expressly recalling the historic vulnerabilities of Jewish life, Israel's current leaders could begin to step back sensibly from a seemingly endless pattern of lethal equivocations. Ultimately, such policy movements could enhance "timely" prospects for a durable peace.
Eventually, a subjective metaphysics of time, a reality based not on equally numbered chronological moments but on deeply-felt representations of time as lived, could impact the ways in which Israel chooses to confront its principal enemies. This means, among other things, struggling to understand the manner in which enemy states and terror groups chooseto live within time. For the moment, any such struggle would have to be undertaken without any credible expectations of analytic precision or accuracy.
If it could be determined that particular terrorist groups now accept a shorter time horizon in their continuous search for "victory" over Israel, any Israeli response to enemy aggressions would have to be swift. If it would seem that this presumed time horizon was calculably longer, Israel's response could still be more or less incremental. For Israel, this would mean relying more on the relatively passive dynamics of military deterrence and military defense[9] than on any active strategies of war fighting.[10]
Of special interest to Israel's prime minister and general staff should be the hidden time horizons of a Jihadist suicide bomber. Although a counter-intuitive sort of understanding, this martyrdom-focused adversary is overwhelminglyafraid of death. In all likelihood, he or she is so utterly afraid of "not being" that the correlative terrorist plan for "suicide" is actually intended to avoid death. In terms of our present investigation of time and Israeli national security decision-making, "martyrdom" is generally accepted by hard-core Muslim believers as the most honorable and heroic way to soar above the mortal limits imposed by clocks.
A key question dawns. As a strategy or tactic for Israel, how can such a perplexing acceptance be meaningfully countered? One promising way would require prior realization that an aspiring suicide bomber see himself or herself as a religious sacrificer. This would signify an adversary's "escape from time" without meaning, a move from "profane time" to "sacred time."
There is more. Abandoning the self-defiling time conceptualizations of ordinary mortals, the martyrdom-seeking suicide bomber seeks to to transport himself or herself into a rarefied world of "immortals." For him or her, and from "time to time," the temptation to "sacrifice" despised "infidels" upon the altar of Jihad can become all-consuming. Among Israelis, prima facie, this murderous temptation by familiar enemies is well recognized.
What should Israel do with such an informed understanding of its adversaries' concept of time? In principle, at least, Jerusalem/Tel Aviv's immediate policy response should be to convince prospective suicide bombers that their intended "sacrifice" could never elevate them above the mortal limits of time. But first the would-be sacrificers would need to convince themselves that they are not now living in "profane time," and that killing of "infidels" or "apostates" could not offer the Jihadist power over death.[11]Such power, it goes without saying, is the greatest conceivable form of power.
By definition, no other form of power could possibly seem more attractive.
No such complex task of self-persuasion could ever prove easy.
Soon, Israeli policy-makers will need to recognize certain dense problems of chronology as religious and cultural quandaries. They will also need to acknowledge to themselves that any search for promising peace plans must be informed by intellectual understanding and genuine Reason,[12] not just the transient considerations of domestic politics or global geopolitics.
"As earthlings," asserts Hoosier author Kurt Vonnegut, "all have had to believe whatever clocks said." As national security decision makers, Israeli strategic thinkers now have it in their power to look beyond the simplifying hands of clocks and affirm more authentically clarifying meanings of time. For them, exercising such latent power could represent a defense/security policy decision in the optimal direction. First, however, they would need to be reminded that serious national security planning is always more than just a technical, tactical or weapon-system matter.
Going forward, Israeli planners should take calculated steps to ensure that policy-related concepts of time include vital elements of subjective duration. Otherwise, taken in isolation, clocks could only undermine more substantial understandings of chronology. In essence, clocks do represent a universally agreed upon paradigm of what should inform national security decision-making. What they do not represent, however, are usable standards for crisis decision-making processes. In circumstances where their calculable measurements are not finely interpreted, clocks would only "slay time."
---
[1] "Yesterday," warns Samuel Beckett, in his analysis of Proust, "is not a milestone that has been passed, but a daystone on the beaten track of the years, and irremediably a part of us, heavy anddangerous." By this warning, the prescient playwright would likely have understood Israel's chronology-based risks and obligations. Sometimes, therefore, as we may learn from the creator of Waiting for Godot, military imperatives are better understood by the poet than the strategist.
[2] See by the twentieth century Spanish existentialist philosopher, The Revolt of the Masses, Chapter 12 (1930). See also, by Professor Louis René Beres, at Modern Diplomacy: https://moderndiplomacy.eu/2020/09/13/american-democracy-and-the-barbarism-of-specialisation/
[3] In contrast to "inner time" or "felt time," clock time is unable to recognize that human beings react not to variously disconnected points in their mental constructions, but to instantaneous sections of an indefinite temporality. From the ancient era of Hebrew prophets and the pre-Socratic Greek philosopher Heraclitus, humans have acted upon time as universal flow, as a state of continuing transformation.
[4] In the 17th century, French philosopher Blaise Pascal remarked prophetically in Pensées: "All our dignity consists in thought. It is upon this that we must depend…Let us labor then to think well: this is the foundation of morality." Similar reasoning characterizes the writings of Baruch Spinoza, Pascal's 17th-century contemporary. In Book II of Ethics, Spinoza considers the human mind or "intellectual attributes," and drawing from René Descartes underscores a comprehensive endorsement of human learning. Later, French poet Guillaume Apollinaire, in The New Spirit and the Poets (1917)clarifies further: "It must not be forgotten that it is perhaps more dangerous for a nation to allow itself to be conquered intellectually than by arms."
[5] See, by this author, at JURIST Louis René Beres: https://www.jurist.org/commentary/2022/05/louis-rene-beres-putins-nuremberg-level-crimes/
[6] For the specific crime of aggression under international law, see: Resolution on the Definition of Aggression, adopted by the U.N. General Assembly, Dec. 14, 1974, U.N.G.A. Res. 3314 (xxix), 29 U.N. GAOR, Supp. (No. 31), 142, U.N. Doc. A/9631 (1975), reprinted in 13 I.L.M., 710 (1974).
[7] In a worst case scenario, such decisions could lead to nuclear war with the United States. For authoritative accounts by this author of nuclear war effects, many of them synergistic, see: Louis René Beres, Apocalypse: Nuclear Catastrophe in World Politics (Chicago: University of Chicago Press, 1980); Louis René Beres, Mimicking Sisyphus: America's Countervailing Nuclear Strategy (Lexington, Mass., Lexington Books, 1983); Louis René Beres, Reason and Realpolitik: U.S. Foreign Policy and World Order (Lexington, Mass., Lexington Books, 1984); and Louis René Beres, Security or Armageddon: Israel's Nuclear Strategy (Lexington, Mass., Lexington Books, 1986). Most recently, by Professor Beres, see: Surviving Amid Chaos: Israel's Nuclear Strategy (New York, Rowman & Littlefield, 2016; 2nd ed. 2018). https://paw.princeton.edu/new-books/surviving-amid-chaos-israel%E2%80%99s-nuclear-strategy
[8] On synergies, see, by this author, Louis René Beres, at Harvard National Security Journal, Harvard Law School: https://harvardnsj.org/2015/06/core-synergies-in-israels-strategic-planning-when-the-adversarial-whole-is-greater-than-the-sum-of-its-parts/ See also, by Professor Beres, at Modern War Institute, West Point: https://mwi.usma.edu/threat-convergence-adversarial-whole-greater-sum-parts/
[9] See Professor Louis René Beres and General (USAF/ret.) John T. Chain, "Could Israel Safely Deter a Nuclear Iran"? The Atlantic, 2012; Professor Beres and General Chain, "Israel and Iran at the Eleventh Hour," Oxford University Press (OUP Blog, 2012); Louis René Beres and Admiral (USN/ret.) Leon "Bud" Edney, "Facing a Nuclear Iran, Israel Must Re-Think its Nuclear Ambiguity," US News & World Report, 2013; and Louis René Beres and Admiral Edney, "Reconsidering Israel's Nuclear Posture," The Jerusalem Post, 2013. General Chain was Commander-in-Chief, US Strategic Air Command (CINSAC). Admiral Edney was NATO Supreme Allied Commander, Atlantic (SACLANT).
[10] Nuclear war fighting should never represent an acceptable strategic option for Israel. Always, Jerusalem's nuclear weapons and doctrine should be oriented toward deterrence, not actual combat engagements. This conclusion was central to the Final Report of Project Daniel: Israel's Strategic Future, ACPR Policy Paper No. 155, ACPR, Israel, May 2004, 64 pp. See also: Louis René Beres, "Facing Iran's Ongoing Nuclearization: A Retrospective on Project Daniel," International Journal of Intelligence and Counterintelligence, Vo. 22, Issue 3, June 2009, pp. 491-514; and Louis René Beres, "Israel's Uncertain Strategic Future," Parameters: Journal of the US Army War College, Vol. XXXVII, No.1., Spring 2007, pp, 37-54. Professor Beres was Chair of Project Daniel (PM Sharon).
[11] See, by this author, Louis René Beres: https://www.jurist.org/commentary/2021/11/louis-rene-beres-counter-terrorism-martyrdom/
[12] The critical importance of Reason to legal judgment was prefigured in ancient Israel, which accommodated the core concept within its special system of revealed law. Jewish theory of law, insofar as it displays the evident markings of a foundational Higher Law, offers a transcending order revealed by the divine word as interpreted by human reason. In the words of Ecclesiastes 32.23, 37.16, 13-14: "Let reason go before every enterprise and counsel before any action…And let the counsel of thine own heart stand…For a man's mind is sometimes wont to tell him more than seven watchmen that sit above in a high tower…."
The impact of the China-India border tensions on Pakistan's regional security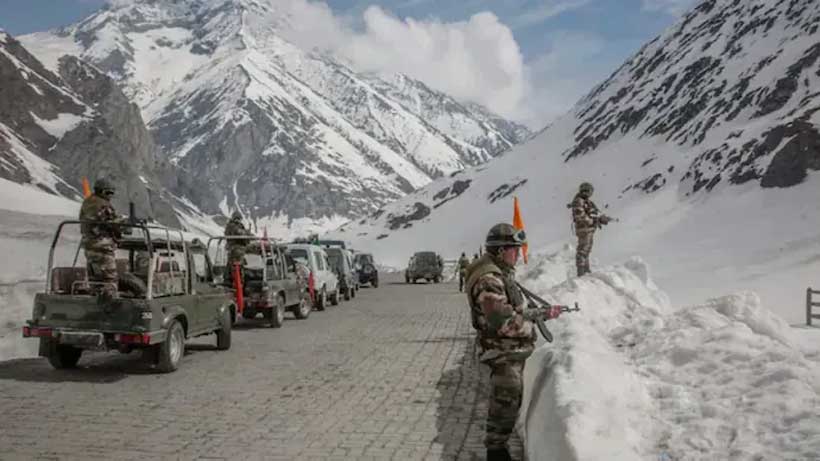 The border tensions between China and India have been a long-standing issue, with both countries claiming ownership over a region known as the Galwan Valley. The tensions between the two countries have been escalating over the past few years, with both sides engaging in military build-ups and clashes along the disputed border. The ongoing tensions have had a significant impact on regional security, particularly for Pakistan, which shares borders with both China and India. In this article, we will explore the impact of the China-India border tensions on Pakistan's regional security.
Firstly, the China-India border tensions have created a strategic dilemma for Pakistan, which has traditionally maintained close ties with China but has also had a difficult relationship with India. As the tensions between China and India escalate, Pakistan finds itself in a difficult position, as it must balance its relationships with both countries while also safeguarding its own security interests. On the one hand, Pakistan's close relationship with China provides it with a strategic advantage, particularly as China has become a major economic and military power in the region. However, Pakistan must also be careful not to become overly reliant on China, as this could undermine its relationship with India and other countries in the region.
Secondly, the China-India border tensions have led to increased military activity along Pakistan's border with India, particularly in the disputed region of Kashmir. Pakistan has long been involved in a territorial dispute with India over the Kashmir region, which has led to frequent clashes and military build-ups along the border. The recent tensions between China and India have added another layer of complexity to the situation, as both countries have increased their military presence in the region. This has created a heightened sense of insecurity for Pakistan, as it must now contend with the potential for conflict with both China and India along its borders.
Thirdly, the China-India border tensions have had economic implications for Pakistan, particularly in relation to its relationship with China. China is Pakistan's largest trading partner and has invested heavily in the country's infrastructure, particularly through its Belt and Road Initiative (BRI). The ongoing tensions between China and India have created uncertainty for Pakistan's economy, as it remains unclear how the tensions will impact China's investments and trade relationships in the region. Additionally, India's efforts to boycott Chinese goods have created opportunities for Pakistani businesses, but this has also led to concerns about the impact of the tensions on regional trade and economic cooperation.
Fourthly, the China-India border tensions have created a broader sense of instability in the region, which could have implications for regional security and stability. The tensions between China and India have led to increased militarization and competition in the region, which could escalate into conflict if tensions continue to rise. Additionally, the tensions could create opportunities for other countries to become involved in the region, which could further exacerbate tensions and destabilize the region.
Finally, the China-India border tensions have had implications for Pakistan's relationship with other countries in the region, particularly with respect to its relationship with the United States. The United States has traditionally been a close ally of Pakistan, but its relationship with India has also been growing in recent years. The ongoing tensions between China and India have added another layer of complexity to the situation, as Pakistan must navigate its relationships with both countries while also maintaining its relationship with the United States.
The ongoing tensions between China and India have had significant implications for regional security, particularly for Pakistan. The tensions have created a strategic dilemma for Pakistan, which must balance its relationships with both countries while also safeguarding its own security interests. The tensions have also led to increased military activity and economic uncertainty for Pakistan, as well as a broader sense of instability in the region. Ultimately, it will be important for all countries in the region to work towards finding a peaceful resolution to the border tensions, in order to ensure continued regional security and stability. This will require a concerted effort from all parties involved, including China, India, and Pakistan, as well as other countries in the region and the international community.
One possible solution to the border tensions could be for all parties involved to engage in diplomatic negotiations and seek a peaceful resolution to the dispute. This could involve the use of third-party mediators or international organizations, such as the United Nations, to facilitate negotiations and find a mutually acceptable solution. Another option could be for all parties to work towards de-escalating tensions and reducing militarization along the border, in order to create a more stable and secure environment for all countries in the region.
It will also be important for Pakistan to continue to pursue a balanced and proactive foreign policy, which takes into account the changing dynamics in the region and seeks to promote regional security and stability. This could involve further strengthening Pakistan's relationship with China, while also seeking to improve its relationship with India and other countries in the region. Additionally, Pakistan could work towards diversifying its economy and reducing its reliance on China, in order to mitigate the economic risks posed by the ongoing tensions.
In conclusion, the China-India border tensions have had a significant impact on regional security, particularly for Pakistan. The tensions have created a strategic dilemma for Pakistan, led to increased military activity and economic uncertainty, and created a broader sense of instability in the region. However, there are opportunities for all parties involved to work towards finding a peaceful resolution to the dispute and promoting regional security and stability. It will be important for Pakistan to continue to pursue a proactive and balanced foreign policy, which takes into account the changing dynamics in the region and seeks to promote cooperation and dialogue between all countries involved.
Furthermore, the ongoing border tensions between China and India have highlighted the need for a more comprehensive approach to regional security in South Asia. The region is already facing numerous challenges, including terrorism, cross-border violence, and geopolitical rivalries. The tensions between China and India only exacerbate these challenges and create new risks for regional stability.
Therefore, it is imperative for all countries in the region to work together towards a shared vision of regional security and stability. This will require a willingness to engage in dialogue and cooperation, as well as a commitment to respect each other's sovereignty and territorial integrity.
Ultimately, the China-India border tensions serve as a reminder of the complex and interconnected nature of international relations in today's world. No country can exist in isolation, and the actions of one country can have significant implications for others. It is only through cooperation and collaboration that we can hope to build a more peaceful and stable world.
In this regard, Pakistan has a crucial role to play in promoting regional security and stability. By pursuing a balanced and proactive foreign policy, engaging in dialogue and cooperation with all countries in the region, and promoting economic diversification and development, Pakistan can contribute to a more stable and prosperous South Asia.
Indian Conventional and Strategic Arms Buildup: Implications for Pakistan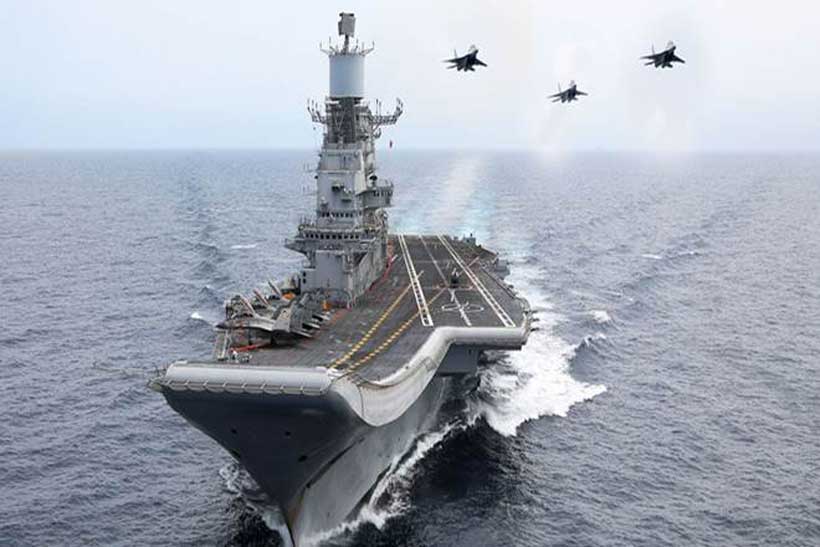 South Asia's regional dynamic is both flamboyant and intricate. Various empires have formed, prospered, and perished over the millennia, as innumerable conflicts and struggles for control of resources spread over the globe. However, 2021 was a year of fierce weapons competition between South Asia's nuclear neighbors, India and Pakistan, who carried out 26 missile tests. India launched 16 ballistic and cruise missiles while Pakistan tested 10 missiles with nearly identical capabilities.
As a response to the perceived inability of the Indian Armed Forces (IAF) to adequately respond to the Pakistani insurgencies, and after the failure of the Indian forces to quickly react and mobilize their forces in 2001, the Indian Army and the defense policymakers realized the lack of modernized and consistent army doctrine. This resulted in the announcement by the Indian Army in 2004 of a new limited war doctrine known as the Cold Start Doctrine (CSD).
Importance of Air Base
The importance of air superiority can be witnessed by looking at the six days of the Arab-Israeli War, in which the Israeli forces pre-empted an attack from the bases of Jordan, Syria, Egypt, and Iraq, and struck the air force before the fight even began. The outcome of the war was determined during its first hours. By destroying the opposing air fleet, Israeli forces gained air superiority, and thus the Arab forces were helpless in their efforts, which eventually resulted in a humiliating defeat for the Arabs.
Indian Air-Bases: A Strategic Threat
In the contemporary era, military forces are going for weapon systems that require absolutely no time at all when it comes to striking a target. In that regard, the air force comes first for the obvious reason that its threshold is low as compared to a ballistic missile strike. Indian force deployment and employment are very close to Pakistan's borders, from Siachen to the Rann of Kutch. In India's most recent attack on Balakot, which took place in 2019, the air force was utilized. This clearly shows the Indian resolve to use the air force in any future blatant aggression like the one in February 2019.
The Indian air force deployment is tailor-made for Pakistan. If one analyzes the airbases/airstrips positioning and range from the Pakistani-Indo international border, the Line of Control (LOC), and the working boundary, it is quite obvious that the positioning shows the aggressive posture of the Indian Air Force. When deployed at those bases, the aircraft are the finest in the Indian military, both in terms of their quality and serviceability. When it comes to the up-gradation of the base's facilities, this is the top priority list that is visible to everyone. In May 2021, the bases in Pakistan got priority.
The bases are positioned in such a strategy to cover every city in Pakistan, as it has no strategic depth. Pakistan's major cities, like Karachi, Lahore, Multan, Faisalabad, Hyderabad, Bahawalpur, Rahim Yar Khan, Sialkot, and even the capital, Islamabad, are within the Indian Air Force's reach. The same goes for the areas in Kashmir and Gilgit Baltistan.
Future Threat Scenario
Now the question arises what will happen in the future in light of past historical data? The answer to this is both simple and complex. It is simple in the context that the IAF will target Pakistan with its pre-defined strategy of naked aggression against peaceful neighbors, while the Indian Army is following a pro-active offense posture; the complex part is where, when, and how.
The IAF will utilize the war scenario created by the Indian government and Indian media after a staged terrorist attack on a civilian or military target, for which they will put full blame on the Pakistani state and security apparatus. They will try to raise the temperature to the point where the Indian civil establishment shows the world community that now enough is enough and our people are demanding a counter-strike. At that time, the Indian establishment will use its media to put blame on Pakistan and create a war-like scenario while raising tensions.
In light of that, the IAF, under the orders of the Indian government, along with the Indian army, will start attacking the Pakistani bases in the early moments of the war because if the IAF does not target PAF bases, then there will be grave consequences for the Indian army, and the Pakistani army also has additional fire support bases. The above-mentioned rationale will be the main cause of the IAF attacking the PAF infrastructure, thus undermining the national security of Pakistan. The Indian army, with the IAF, will aspire to rapid, shallow penetration of Pakistani territory, without crossing the nuclear threshold of Pakistan. The Indian military will go for a quick and short battle that will surprise Pakistan because that is the only possible strategy in their minds when talking about limited war scenarios or showing off war.
Conclusion
The IAF is a major threat to the national security of Pakistan in the wake of its alignment with the Indian military's CSD. The operational exercises conducted in the past and the recent strikes at Balakot exhibit the growing role of the IAF in the Indian military offensive strategy against Pakistan. Vast parts of Pakistan are within the combat radius of the IAF's operational fighters because of Pakistan's lack of strategic depth.
The IAF will try to use this as an advantage to support the pro-active and offensive strategy of the Indian Armed Forces to harm Pakistan, as that would be their prime objective because of their hegemonic designs. In order to protect itself from India's flagrant military aggression, Pakistan should take some protective measures.
Recommendations
In the wake of the growing IAF threat, the PAF and Pakistani government should take the following measures on an urgent basis:
Build some new airstrips along the border with India, to balance the threat by not allowing an IAF advantage in any sector. Moreover, the building of airstrips requires less money; thus this step will not put a strain on Pakistan's economy;
Buy more advanced surveillance radars to detect early IAF movement.
Purchase advanced surface-to-air missiles to create a defensive barrier;
Go for indigenizing the modern, state-of-the-art 5th generation fighter aircraft, as buying from foreign suppliers is very expensive.
Ask the international community to put pressure on both sides to sign confidence-building measures that will lead to peace and stability.