Eliminating Extreme Poverty Requires Urgent Focus on Fragile and Conflict-Affected Countries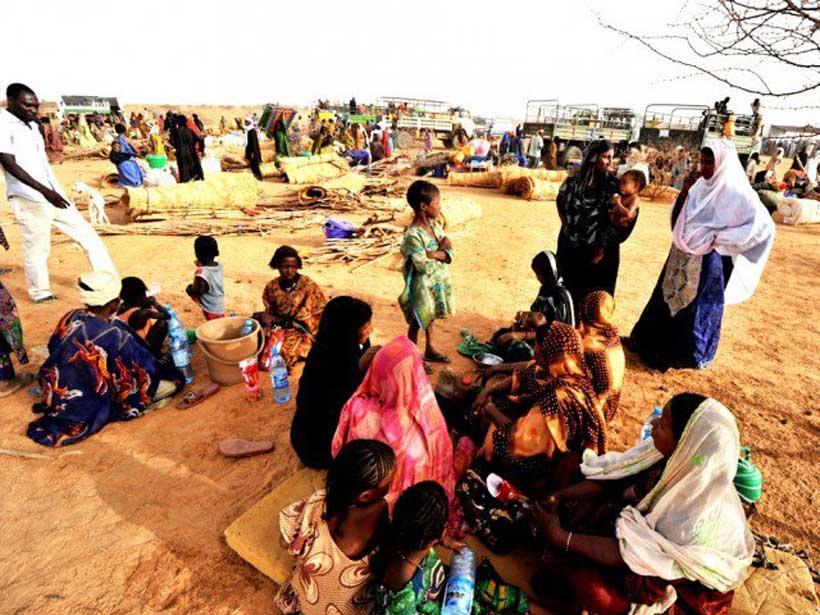 Urgent action is needed in countries impacted by fragility, conflict and violence (FCV) to end extreme poverty globally, according to the World Bank Group. As crisis situations become increasingly protracted — with dire impacts on people and economies — the World Bank Group today released an FCV strategy, which for the first time systematically brings a full suite of financing and expertise to address these challenges in both low-and-middle income countries.
On the current trajectory, by 2030 up to two-thirds of the world's extreme poor will live in fragile and conflict-affected countries, according to a World Bank report also released today. Bucking the overall trend of a global decrease in extreme poverty, these countries are seeing sharp increases, threatening decades of progress in the fight against poverty. Fragile and conflict-affected situations take a huge toll on human capital, creating vicious cycles that lower people's lifetime productivity and earnings and reduce socioeconomic mobility. One in five people in these countries are deprived of money, education and basic infrastructure simultaneously. And the number of people living in close proximity to conflict has nearly doubled in the past 10 years.
"Addressing humanitarian crises requires immediate support and long-term development approaches," said World Bank Group President David Malpass. "To end extreme poverty and break the cycle of fragility, conflict, and violence, countries need to ensure access to basic services, transparent and accountable government institutions, and economic and social inclusion of the most marginalized communities. These kinds of investments go hand in hand with humanitarian aid."
The World Bank Group, founded to support post-conflict reconstruction in Europe after World War II, now emphasizes working before, during, and after crisis situations to tackle poverty. It emphasizes prevention by proactively addressing the root causes of conflict — such as social and economic exclusion, climate change and demographic shocks — before tensions turn into full-blown crises. During active conflict, it focuses on building institutional resilience and preserving essential services like health and education for the most vulnerable communities.
The strategy also emphasizes long-term support to help countries transition out of fragility, including private sector solutions, such as scaling-up investments in small and medium enterprises that are essential to create jobs and spur economic growth. It addresses the cross-border impacts of FCV, for example by focusing on the development needs of both refugees and host communities.
This institutional shift is backed by increases in financing, both through the World Bank's General Capital Increase and through the recently approved replenishment of IDA, the World Bank's fund for the poorest countries, which included over $20 billion for FCV. The Bank and IFC will also make key operational changes, such as deploying more staff and resources to countries impacted by FCV and partnering with a range of international and local actors. IFC and MIGA have also committed to significantly increase their support to private sector investments in economies impacted by FCV.
Despite COVID-19 connectivity boost, world's poorest left far behind 
Some 2.9 billion people still have never used the internet, and 96 per cent live in developing countries, a new UN report has found. According to the International Telecommunication Union (ITU), the estimated number of people who have gone online this year actually went up, to 4.9 billion, partially because of a "COVID connectivity boost".  
This is good news for global development, but ITU said that people's ability to connect remains profoundly unequal – as many hundreds of millions might only go online infrequently, using shared devices or facing connection speeds that hamper their internet use.
"While almost two-thirds of the world's population is now online, there is a lot more to do to get everyone connected to the Internet," Houlin Zhao, ITU Secretary-General said.
"ITU will work with all parties to make sure that the building blocks are in place to connect the remaining 2.9 billion. We are determined to ensure no one will be left behind."
'Connectivity boost'
The UN agency's report found that the unusually sharp rise in the number of people online suggests that measures taken during the pandemic contributed to the "COVID connectivity boost."
There were an estimated 782 million additional people who went online since 2019, an increase of 17 per cent due to measures such as lockdowns, school closures and the need to access services like remote banking. 
Uneven growth
According to the document, users globally grew by more than 10 per cent in the first year of the COVID crisis, which was the largest annual increase in a decade. But it pointed out that growth has been uneven.
Internet access is often unaffordable in poorer nations and almost three-quarters of people have never been online in the 46 least-developed countries. 
A 'connectivity Grand Canyon'
Speaking in Geneva, Doreen Bogdan-Martin, Director of the ITU said: "The internet divide runs deep between developed and developing countries. Only a third of the population in Africa is using the internet.
"In Europe, the shares are almost 90 per cent, which is the gap between those two regions of almost 60 percentage points. And there is what the UN Secretary-General António Guterres, has called in his Common Agenda blueprint for the future, "a connectivity Grand Canyon".
'Digitally excluded'
The report found that younger people, men and urban dwellers are more likely to use the Internet than older adults, women and those in rural areas, with the gender gap more pronounced in developing nations.
Poverty, illiteracy, limited electricity access and a lack of digital skills continued to hinder "digitally excluded" communities, ITU noted. 
How Smart Investing can be a Significant Strategy for Traders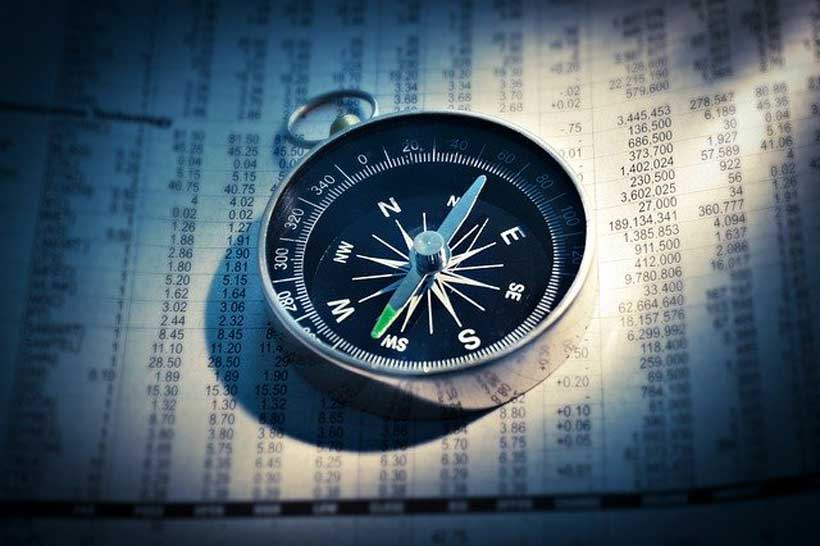 Despite being one of the biggest sources of passive income, the forex market is still unexplored by many. The main reason is the risk involved. Traders, especially those with little experience, fear losing money because its an unpredictable and uncertain industry. However, the truth is that with smart investing strategies, you can save yourself from losses.
Strategies have always been an essential part of forex trading. Beginners are also advised to go through reviews, strategies, and recommendations from experts. For those who are just getting started, here are some of the strategies that can help in trading and smart investing.
Understand About Trading Styles and Your Goals:
When you decide to set out on a trading journey, the very first thing is to get a clear goal in your mind about the methods you are going to use. Each trading style has a separate risk profile attached to it. Therefore, the right decision is essential to have a successful trading journey.
Maintaining a slow pace
The best key to a successful trading career is consistency. Indeed, all traders have lost money, but if you have a positive edge, you can be at the top in no time. The best way to gain success is to educate yourself and create a trading plan for the future. Sticking to the plan and working on it is what you need to focus on.
Exploring new trading plans
Yes, consistency is important but never be afraid to reevaluate your trading plan if things are not working. The more your experience grows, the better your needs might change. Your plan must reflect your goal. In case your financial situation changes, you need to work with a new plan.
Checking your emotions
Keeping your emotions under control is what you need to look forward to. Never let your emotions do the talking for you. Remember, 'revenge trading' rarely ends on a positive note. If you lose a trade, don't go all in and invest everything in it. Rather, try to stick to your initial plan and maintain the loss over time.
Knowing the market
The exact importance of educating yourself on the Forex market is essential. Try to understand every trend the trade has to follow and take time to study it all. You also need to know what exactly affects the capital before you risk it. This is a future investment that you are focusing on for positive revenue in returns.
Acknowledging your limits
The exact limit that you are willing to risk needs to be acknowledged before using it. The money invested in trade can never be returned after investment. This is why you need to set boundaries for yourself before actually using the capital. Never risk more capital than you can afford.
Knowing where to stop
Try to act upon the orders by maintaining a stop and limit-based order. The last thing you need to do is actually sit back and analyze the market every time. Trailing stops are very useful as it helps to specify the movement of the market in the future. In this case, if you place contingent orders, it will not limit your risks for loss.
Choosing the right trading partner
The right selection of the trading partner is as important as choosing the base capital. The right partner can help you create an influence over proper execution, pricing, and customer satisfaction. Take time to decide the partner and select it according to your need.
Bottom line
The above-detailed steps will help you to be a successful trader and help you towards success. But, remember, trading is an art, and the only way to ace it is by discipline and practice.
Global ICT Excellence Awards rated highly Moscow for the startups ecosystem development
The Government of Moscow won the second place among state structures in the International contest Global ICT Excellence Awards in the Startup Ecosystem nomination. The award is given to organizations that have implemented the most successful startup support projects. The Malaysian Digital Economy Corporation (MDEC) won the first place. The winners were announced at the 25th World Congress of Information Technologies WCIT.
The jury of the award highly appreciated the Moscow Government programs for technology entrepreneurship. In particular, the experts rated the activities of the Moscow Innovation Cluster (MIC) aimed at transforming startups into a full-scale innovative business.
The cluster has combined all the main elements of the urban ecosystem for innovators. With its help, they can find partners and investors, organize production, establish cooperation with large companies, industrial, educational and scientific organizations.
Within the MIC framework, 11 intersectoral clusters specializing in developments of artificial intelligence, medicines, motor sports and other fields have been created. More than 10 thousand specialists from different fields participate in these projects alone.
More than 30 thousand organizations from Moscow and 80 more regions of Russia have already joined the Moscow Innovation Cluster. The cluster is supervised by the Moscow Department of Entrepreneurship and Innovative Development, and the City Department of Information Technology is responsible for its digital capabilities.
The programs of the Moscow Innovation Agency were also highly appreciated by the jury. Among them is the Moscow Accelerator project for scaling innovative solutions in promising batches in partnership with leading corporations. In two years, 13 thematic tracks were organized, for participation in which more than 4.8 thousand applications were received. Another major project is a pilot innovation testing program intended for testing ready-made technological products in urban environment. More than 140 sites in 18 branches are available for piloting. At the moment, 110 tests have been completed, 41 more are in the process of testing.
The Global ICT Excellence Awards have been awarded for more than 20 years for the best innovative solutions in the private and public sector aimed at developing information and communication technologies and improving the quality of people's lives. Its founder is the World Information Technologies and Services Alliance (WITSA). The organization includes more than 80 countries.