Colombia Promotes Territorial Development with World Bank Support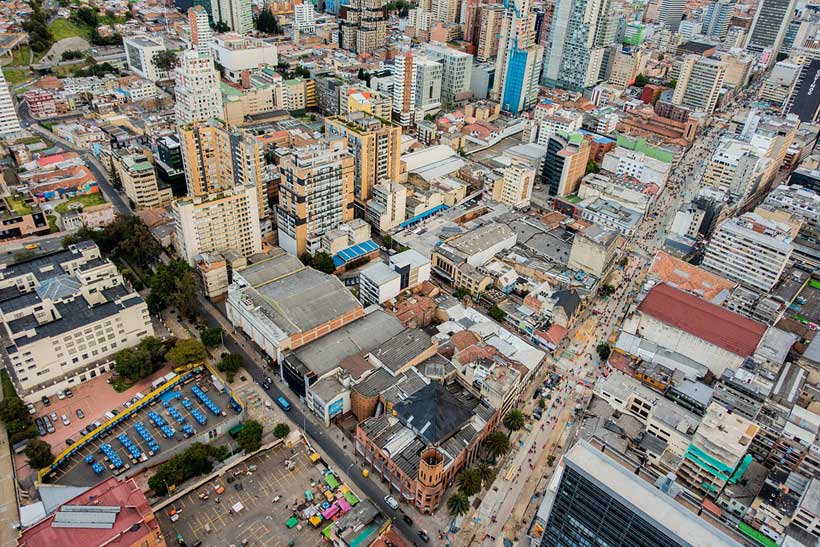 The World Bank Board of Directors approved a US$400 million loan today to support Colombian government efforts in regional planning, resource allocation and the coordination and prioritization of investments. The loan also supports policies to improve the efficiency of urban and rural land markets.
The loan will be used for the Institutional Strengthening for Territorial Development Program, which seeks to improve the integration and collaboration of different territorial agencies to achieve more effective sustainable development. This support will also contribute to improving investment in and delivery of services at the territorial level to make land market management more sustainable.
"Through this program, decisive progress is being made to effectively respond to the development needs of the territories. The actions agreed upon are crucial for organizing and strengthening our activity agenda and reinforcing our regulatory framework to contribute to policy and sector dialogue with respect to comprehensive, sustainable territorial development," said Luis Alberto Rodríguez Ospino, Director of the National Planning Department. "To this end, we will achieve institutional arrangements that facilitate the linkage of actions and resources of national agencies for the economic and sustainable development of the territories, empowering the regions and rural zones of the country, promoting their leadership and effective autonomy, and guaranteeing development with territorial equality," he said.
The program is organized around two pillars. The first pillar focuses on the consolidation, coordination and collaboration among territorial institutions to achieve increased regional impact. The second works with institutions and policies for land market management in rural and urban areas to increase productivity and sustainable territorial development.
"Strengthening subnational entities and promoting strategic land use will contribute to improving the lives of Colombians, reducing gaps between the country's different regions," said Ulrich Zachau, World Bank Director for Colombia and Venezuela. "The World Bank supports the national government agenda to both strengthen its regional resource allocation systems and to adequately manage urban and rural land markets."
The proposed operation supports the government's institutional reforms established in the 2018-2022 National Development Plan (PND), which is designed to achieve inclusive, sustainable and productivity territorial development.
Giraffes, parrots, and oak trees, among many species facing extinction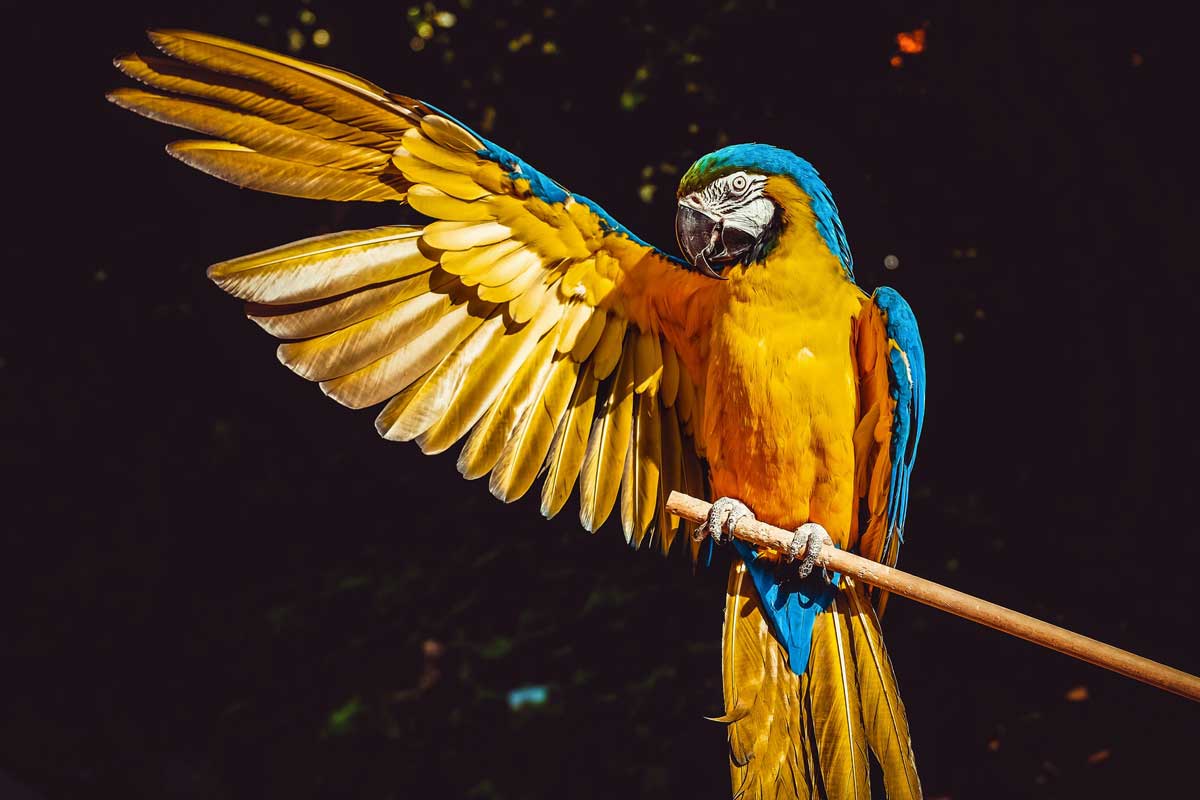 Around one million species are facing extinction, according to a report from IPBES, an independent intergovernmental science and policy body supported by the UN.
It may be surprising to learn that even giraffes, parrots, and oak trees are included in the list of threatened species, as well as cacti and seaweed.
It may be surprising to learn that giraffes, parrots, and even oak trees are included in the list of threatened species, as well as cacti and seaweed.
Seaweed is one of the planet's great survivors, and relatives of some modern-day seaweed can be traced back some 1.6 billion years. Seaweed plays a vital role in marine ecosystems, providing habitats and food for marine lifeforms, while large varieties – such as kelp – act as underwater nurseries for fish. However, mechanical dredging, rising sea temperatures and the building of coastal infrastructure are contributing to the decline of the species.
The world's trees are threatened by various sources, including logging, deforestation for industry and agriculture, firewood for heating and cooking, and climate-related threats such as wildfires.
It has been estimated that 31 per cent of the world's 430 types of oak are threatened with extinction, according to the International Union for Conservation of Nature (IUCN) Red List of threatened species. And 41 per cent are of "conservation concern", mainly due to deforestation for agriculture and fuel for cooking.
Giraffes are targeted for their meat, and suffer from the degradation of their habitat due to unsustainable wood harvesting, and increased demand for agricultural land; it's estimated there are only around 600 West African giraffes left in the wild.
Catastrophic results for humanity
The current biodiversity crisis will be exacerbated, with catastrophic results for humanity, unless humans interact with nature in a more sustainable way, according to UN experts.
"The IPBES report makes it abundantly clear that wild species are an indispensable source of food, shelter and income for hundreds of millions around the world," says Susan Gardner, Director of the Ecosystems Division at the United Nations Environment Programme (UNEP).
"Sustainable use is when biodiversity and ecosystem functioning are maintained while contributing to human well-being. By continuing to use these resources unsustainably, we are not just risking the loss and damage of these species' populations; we are affecting our own health and well-being and that of the next generation.
Indigenous knowledge
The report illustrates the importance of indigenous people being able to secure tenure rights over their land, as they have long understood the value of wild species and have learned how to use them sustainably.
Examples of the kinds of transformative changes that are needed to reduce biodiversity loss, include an equitable distribution of costs and benefits, changes in social values, and effective governance systems.
Currently, governments around the world spend more than $500 billion every year in ways that harm biodiversity to support industries like fossil fuels, agriculture, and fisheries. Experts say these funds should be repurposed to incentivize regenerative agriculture, sustainable food systems, and nature-positive innovations.
Escalation of violence in Gaza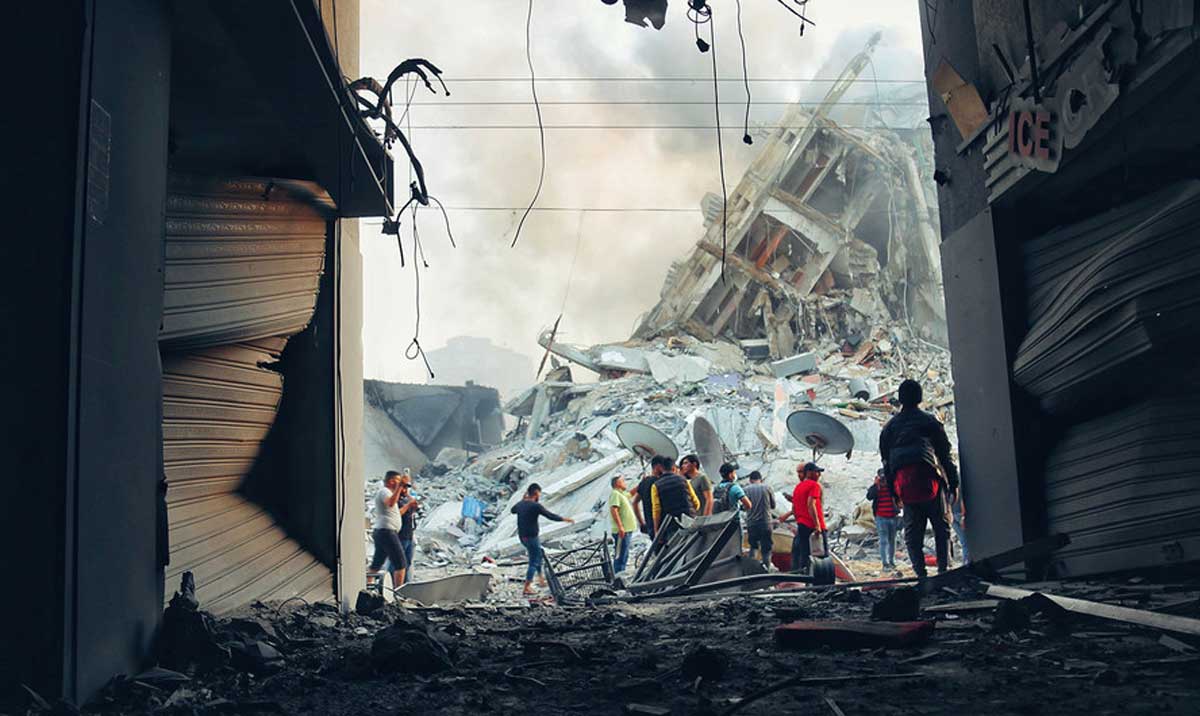 The ongoing and serious escalation of violence in and around Gaza between Palestinian militants and Israel has claimed the lives of 13 Palestinians by Israeli airstrikes, including a 5-year-old child and one woman, informed Lynn Hastings, UN Humanitarian Coordinator in the territory.
In a statement published on Saturday, Ms. Hastings expressed her grave concern for the situation that has left more than 100 Palestinians injured, as well as 7 Israelis.
Residential areas in both Gaza and Israel have also been hit and 31 families in Gaza are now homeless.
"The humanitarian situation in Gaza is already dire and can only worsen with this most recent escalation. The hostilities must stop to avoid more deaths and injuries of civilians in Gaza and Israel. The principles of international humanitarian law including those of distinction, precaution and proportionality must be respected by all parties", she urged.
Basic services in danger
Ms. Hastings warned that fuel for the Gaza Power Plant is due to run out this Saturday and electricity has already been cut.
"The continued operation of basic service facilities such as hospitals, schools, warehouses, and designated shelters for internally displaced persons is essential and now at risk", she cautioned.
The Humanitarian Coordinator added that movement and access of humanitarian personnel, for critical medical cases, and for essential goods, including food and fuel into Gaza, must not be impeded so that humanitarian needs can be met.
She also underscored that Israeli authorities and Palestinian armed groups must immediately allow the United Nations and its humanitarian partners to bring in fuel, food, and medical supplies and to deploy humanitarian personnel in accordance with international principles.
"I reiterate the United Nations Special Coordinator's appeal on all sides for an immediate de-escalation and halt to the violence, to avoid destructive ramifications, particularly for civilians", Ms. Hastings concluded.
Nuclear-free world is possible, test-ban treaty chief says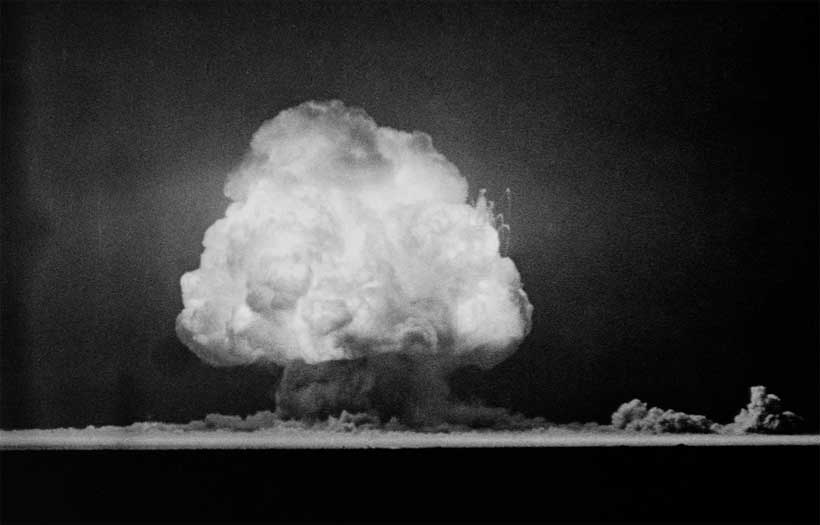 Nuclear weapons will continue to pose a risk to humanity unless countries fully adhere to the treaty that prohibits their testing, a senior UN official said at a press conference in New York on Friday.
Journalists were briefed by Robert Floyd, Executive Secretary of the body that oversees the Comprehensive Nuclear Test-Ban Treaty (CTBT), which opened for signature 25 years ago but has yet to enter into force because it requires ratification by a handful of key countries, which have nuclear capabilities.
"Once in force, the CTBT will serve as an essential element of a nuclear weapons-free world. In order to achieve this world, we all aspire to, a universal and effectively verifiable prohibition on nuclear testing is a fundamental necessity," he said.
World at risk
Mr. Floyd was speaking against the backdrop of the latest nuclear non-proliferation conference, which began this week at UN Headquarters after two years of pandemic-related delays.
Countries are reviewing progress towards implementing the 50-year-old Treaty on the Non-Proliferation of Nuclear Weapons.
At the opening on Monday, UN Secretary-General António Guterres warned that the world was "just one misunderstanding, one miscalculation, away from nuclear annihilation".
"Until we have full adherence to the CTBT, nuclear testing and the proliferation of nuclear weapons will continue to pose unacceptable risk to humanity," said Mr. Floyd.
Drop in testing
The CTBT complements the non-proliferation treaty, said Mr. Floyd, and it has already made a difference in the world.
"We've gone from over 2,000 nuclear tests conducted between 1945 and 1996, to fewer than 12 tests since the treaty opened for signature," he said. "Only one country has tested this millennium."
The treaty has also received near-universal support. So far, 186 countries have signed the CTBT, and 174 have ratified it, four in the last six months alone.
However, entry into force requires that the treaty must be signed and ratified by 44 specific nuclear technology holder countries, eight of which have yet to ratify it: China, Egypt, India, Iran, Israel, the Democratic People's Republic of Korea, Pakistan and the United States.
Asked about these countries, Mr. Floyd replied "they have their own calculus and strategic objectives and geopolitical considerations as to whether they feel free to move forward", adding that they all support the CTBT and its objectives.
Helping nations
Mr. Floyd also reported on the activities of the organization that promotes the treaty, which he heads.
The CTBTO, as it has known, has built a state-of-the-art verification system to detect nuclear explosions, capable of 24/7 monitoring.
Staff also train inspectors from Member States so that they are ready to conduct on-site verifications once the treaty enters into force. Furthermore, countries use CTBTO data for civilian and scientific applications, such as tsunami warning systems and other university research.
"Even without having entered into force, the CTBT is already helping to save lives in countries around the world," said Mr. Floyd. "Even those that have not yet ratified the treaty are benefiting from this global collaboration and technological expertise."