Colombia Promotes Territorial Development with World Bank Support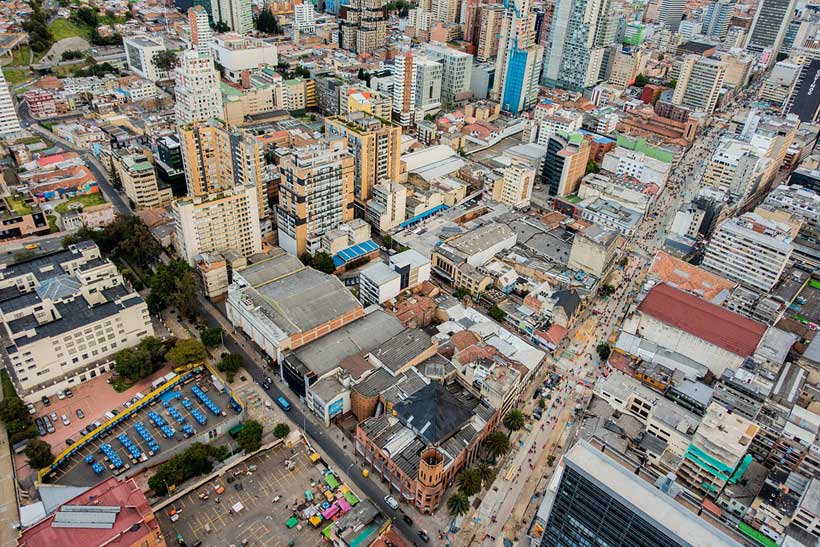 The World Bank Board of Directors approved a US$400 million loan today to support Colombian government efforts in regional planning, resource allocation and the coordination and prioritization of investments. The loan also supports policies to improve the efficiency of urban and rural land markets.
The loan will be used for the Institutional Strengthening for Territorial Development Program, which seeks to improve the integration and collaboration of different territorial agencies to achieve more effective sustainable development. This support will also contribute to improving investment in and delivery of services at the territorial level to make land market management more sustainable.
"Through this program, decisive progress is being made to effectively respond to the development needs of the territories. The actions agreed upon are crucial for organizing and strengthening our activity agenda and reinforcing our regulatory framework to contribute to policy and sector dialogue with respect to comprehensive, sustainable territorial development," said Luis Alberto Rodríguez Ospino, Director of the National Planning Department. "To this end, we will achieve institutional arrangements that facilitate the linkage of actions and resources of national agencies for the economic and sustainable development of the territories, empowering the regions and rural zones of the country, promoting their leadership and effective autonomy, and guaranteeing development with territorial equality," he said.
The program is organized around two pillars. The first pillar focuses on the consolidation, coordination and collaboration among territorial institutions to achieve increased regional impact. The second works with institutions and policies for land market management in rural and urban areas to increase productivity and sustainable territorial development.
"Strengthening subnational entities and promoting strategic land use will contribute to improving the lives of Colombians, reducing gaps between the country's different regions," said Ulrich Zachau, World Bank Director for Colombia and Venezuela. "The World Bank supports the national government agenda to both strengthen its regional resource allocation systems and to adequately manage urban and rural land markets."
The proposed operation supports the government's institutional reforms established in the 2018-2022 National Development Plan (PND), which is designed to achieve inclusive, sustainable and productivity territorial development.
Russian response to sanctions: billions in dollar terms are stuck in Russia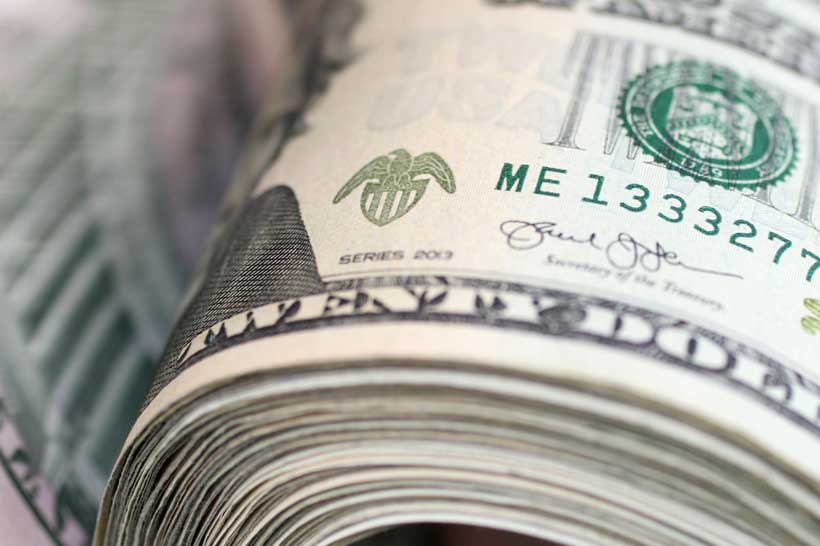 "Tens of billions in dollar terms are stuck in Russia," the chief executive of one large company domiciled in a country told 'The Financial Times'. "And there is no way to get them out."
Western companies that have continued to operate in Russia since Moscow's invasion of Ukraine have generated billions of dollars in profits, but the Kremlin has blocked them from accessing the cash in an effort to turn the screw on "unfriendly" nations.
Groups from such countries accounted for $18 billion (€16.8 billion) of the $20 billion in Russian profits that overseas companies reported for 2022 alone, and $199 billion of their $217 billion in Russian gross revenue.
Many foreign businesses have been trying to sell their Russian subsidiaries but any deal requires Moscow's approval and is subject to steep price discounts. In recent days British American Tobacco and Swedish truck maker Volvo have announced agreements to transfer their assets in the country to local owners.
Local earnings of companies from BP to Citigroup have been locked in Russia since the imposition last year of a dividend payout ban on businesses from "unfriendly" countries including the US, UK and all EU members. While such transactions can be approved under exceptional circumstances, few withdrawal permits have been issued.
US groups Philip Morris and PepsiCo earned $775 million and $718 million, respectively. Swedish truck maker Scania's $621 million Russian profit in 2022 made it the top earner among companies that have since withdrawn from the country. Philip Morris declined to comment. PepsiCo and Scania did not respond to requests for comment.
Among companies of "unfriendly" origin that remain active in Russia, Austrian bank Raiffeisen reported the biggest 2022 earnings in the country at $2 billion, according to the KSE data.
US-based businesses generated the largest total profit of $4.9 billion, the KSE numbers show, followed by German, Austrian and Swiss companies with $2.4 billion, $1.9 billion and $1 billion, respectively.
'The Financial Times' reported last month that European companies had reported writedowns and losses worth at least €100 billion from their operations in Russia since last year's full-scale invasion.
German energy group Wintershall, which this year recorded a €7 billion non-cash impairment after the Kremlin expropriated its Russian business, has "about €2 billion in working interest cash… locked in due to dividend restrictions", investors were told on a conference.
"The vast majority of the cash that was generated within our Russian joint ventures since 2022 has dissipated," Wintershall said last month, adding that no dividends had been paid from Russia for 2022.
Russian officials are yet to outline "a clear strategy for dealing with frozen assets", said Aleksandra Prokopenko, a non-resident scholar at the Carnegie Russia Eurasia Centre. "However, considering the strong desire of foreign entities to regain their dividends, they are likely to explore using them as leverage – for example to urge western authorities to unfreeze Russian assets."
Transforming Africa's Transport and Energy Sectors in landmark Zanzibar Declaration
A special meeting of African ministers in charge of transport and energy held from 12-15 September on the theme, "Accelerating Infrastructure to Deliver on the AU Agenda 2063 Aspirations" has concluded with an action-oriented Zanzibar Declaration aimed at spurring the Continent's transport and energy sectors.
Convened under the auspices of the African Union's Fourth Ordinary Specialized Technical Committee on Transport, Transcontinental and Interregional Infrastructure and Energy, the meeting was organized by the African Union Commission (AUC) in collaboration with the African Union Development Agency (AUDA-NEPAD), the African Development Bank (AfDB) and the United Nations Economic Commission for Africa (ECA).
Speaking at the Ministerial segment of the meeting, Robert Lisinge, Acting Director of the Private Sector Development and Finance Division at the ECA called on member states to address the barriers limiting private sector investments in infrastructure and energy, urging them to facilitate investments by creating conducive policy and regulatory environments. "The requirements of continental infrastructure development and the aspirations of Agenda 2063 and Agenda 2030 far exceed current levels of public sector investment," he said.
He stressed that over the next ten years, there is a need for concerted action to address energy transition and security issues, in order to open up opportunities for the transformation of the continent. He cited ECA's analytical work on the AfCFTA, which demonstrates there are investment opportunities for infrastructure development in the area of transport and energy and added that digitization and artificial intelligence offer great opportunities for the efficient operation of infrastructure.
According to the Zanzibar Declaration, the Ministers adopted the AUC and ECA continental regulatory framework for crowding-in private sector investment in Africa's electricity markets. This framework will be used as an instrument for fast-tracking private sector investment participation in Africa's electricity markets. The Declaration also called on ECA and partners to develop a continental energy security policy framework as called for by the 41st Ordinary Session of the Executive Council and an Energy Security Index and Dashboard to track advancements in achieving Africa's energy security.
The meeting acknowledged the efforts by ECA to support Member States in coordinating Public-Private Partnerships (PPP) with development partners and the establishment of the African School of Regulation (ASR) as a pan-African centre of excellence to enhance the capacity of Member States on energy regulation.
The Declaration requested the ECA and partner institutions to further act in the following areas:
The AUC, in collaboration with AUDA-NEPAD, ECA, AfDB, RECs, Africa Transport Policy Programme (SSATP), and the African Continental Free Trade Area (AfCFTA) Secretariat to implement the roadmap on the comprehensive and integrated regulatory framework on road transport in Africa.
ECA, in collaboration with AUC, to identify innovative practices and initiatives that emerged in the aviation industry in Africa during the COVID-19 pandemic and propose ways of sustaining such practices, including the development of smart airports with digital solutions for improved aviation security facilitation and environmental protection.
ECA, in collaboration with AUC, to establish mechanisms for systematic implementation, monitoring and evaluation of continental strategies for a sustainable recovery of the aviation industry.
The AUC, AUDA-NEPAD, AfDB and UNECA to engage with development partners and Development Finance Institutions (DFIs) to mobilize resources for projects preparation and implementation of PIDA-PAP 2 projects.
ECA and AUC, in collaboration with partners, to coordinate PPP initiatives to avoid duplication of efforts and strengthen complementarity.
The AUC and ECA to work with continental, regional and specialized institutions to support the design and implementation of programmes, courses, and capacity development initiatives of the African School of Regulation (ASR) to support the implementation of the African Single Electricity Market and Continental Power System Master Plan.
The AUC to work with AUDA-NEPAD, AfDB, ECA and RECs, respective power pools, regional regulatory bodies, and relevant stakeholders to design continental mechanisms for regulating and coordinating electricity trade across power pools.
AUDA-NEPAD, AUC, AFREC, ECA, AfDB, Power pools and development partners to comprehensively assess local manufacturing of renewable energy technologies and beneficiation of critical minerals for battery manufacturing.
ECA and AFREC to accelerate the implementation of the Energy4Sahel Project to improve the deployment of off-grid technologies and clean cooking in the affected Member States.
Easing job jitters in the digital revolution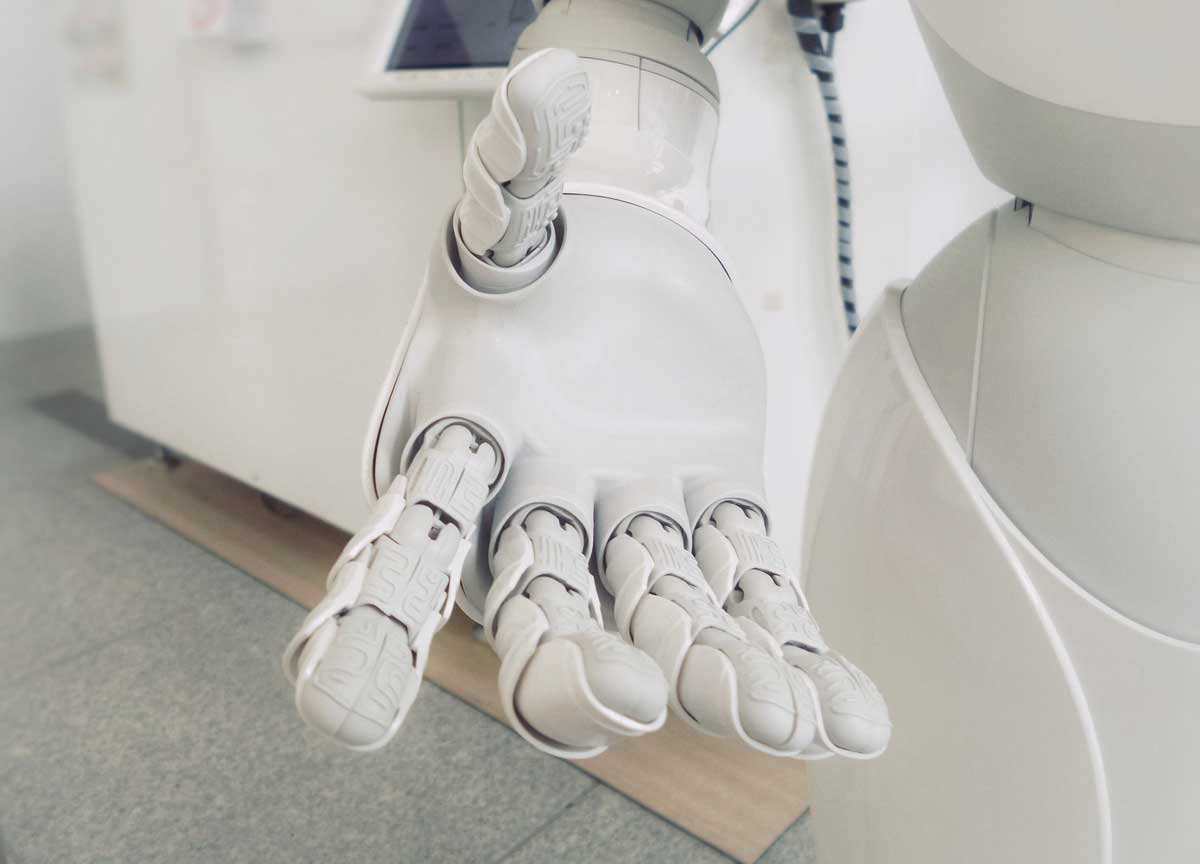 As new technologies reshape workplaces, EU research has come up with new ways to help companies and workers stay in control.
By ANDREW DUNNE
Professor Steven Dhondt has a reassurance of sorts for people in the EU worried about losing their jobs to automation: relax.
Dhondt, an expert in work and organisational change at the Catholic University Leuven in Belgium, has studied the impact of technology on jobs for the past four decades. Fresh from leading an EU research project on the issue, he stresses opportunities rather than threats.
Right vision
'We need to develop new business practices and welfare support but, with the right vision, we shouldn't see technology as a threat,' Dhondt said. 'Rather, we should use it to shape the future and create new jobs.'
The rapid and accelerating advance in digital technologies across the board is regarded as the world's fourth industrial revolution, ushering in fundamental shifts in how people live and work.
If the first industrial revolution was powered by steam, the second by electricity and the third by electronics, the latest will be remembered for automation, robotics and artificial intelligence, or AI. It's known as "Industry 4.0".
'Whether it was the Luddite movement in the 1800s through the introduction of automatic spinning machines in the wool industry or concerns about AI today, questions about technology's impact on jobs really reflect wider ones about employment practices and the labour market,' said Dhondt.
The EU project that he led explored how businesses and welfare systems could better adapt to support workers in the face of technological changes. The initiative, called Beyond4.0, began in January 2019 and wrapped up in June 2023.
While the emergence of self-driving cars and AI-assisted robots holds big potential for economic growth and social progress, they also sound alarm bells.
More than 70% of EU citizens fear that new technologies will "steal" people's jobs, according to a 2019 analysis by the European Centre for the Development of Vocational Training.
Local successes
The Beyond4.0 researchers studied businesses across Europe that have taken proactive and practical steps to empower employees.
One example is a family-run Dutch glass company called Metaglas, which decided that staying competitive in the face of technological changes required investing more in its own workforce.
Metaglas offered workers greater openness with management and a louder voice on the company's direction and product development.
The move, which the company named "MetaWay", has helped it retain workers while turning a profit that is being reinvested in the workforce, according to Dhondt.
He said the example shows the importance in the business world of managers' approach to the whole issue.
'The technology can be an enabler, not a threat, but the decision about that lies with management in organisations,' Dhondt said. 'If management uses technology to downgrade the quality of jobs, then jobs are at risk. If management uses technology to enhance jobs, then you can see workers and organisations learn and improve.'
The Metaglas case has fed into a "knowledge bank" meant to inform business practices more broadly.
Dhondt also highlighted the importance of regions in Europe where businesses and job trainers join forces to support people.
BEYOND4.0 studied the case of the Finnish city of Oulu – once a leading outpost of mobile-phone giant Nokia. In the 2010s, the demise of Nokia's handset business threatened Oulu with a "brain drain" as the company's engineers were laid-off.
But collaboration among Nokia, local universities and policymakers helped grow new businesses including digital spin-offs and kept hundreds of engineers in the central Finnish region, once a trading centre for wood tar, timber and salmon.
Some Nokia engineers went to the local hospital to work on electronic healthcare services – "e-health" – while others moved to papermaker Stora Enso, according to Dhondt.
Nowadays there are more high-tech jobs in Oulu than during Nokia's heyday. The BEYOND4.0 team held the area up as a successful "entrepreneurial ecosystem" that could help inform policies and practices elsewhere in Europe.
Income support
In cases where people were out of work, the project also looked to new forms of welfare support.
Dhondt's Finnish colleagues examined the impact of a two-year trial in Finland of a "universal basic income" – or UBI – and used this to assess the feasibility of a different model called "participation income."
In the UBI experiment, participants each received a monthly €560 sum, which was paid unconditionally. Although UBI is often touted as an answer to automation, BEYOND4.0's evaluation of the Finnish trial was that it could weaken the principle of solidarity in society.
The project's participation income approach requires recipients of financial support to undertake an activity deemed useful to society. This might include, for example, care for the elderly or for children.
While detailed aspects are still being worked out, the BEYOND4.0 team discussed participation with the government of Finland and the Finnish parliament has put the idea on the agenda for debate.
Dhondt hopes the project's findings, including on welfare support, will help other organisations better navigate the changing tech landscape.
Employment matchmakers
Another researcher keen to help people adapt to technological changes is Dr Aisling Tuite, a labour-market expert at the South East Technical University in Ireland.
Tuite has looked at how digital technologies can help job seekers find suitable work.
She coordinated an EU-funded project to help out-of-work people find jobs or develop new skills through a more open online system.
Called HECAT, the project ran from February 2020 through July 2023 and brought together researchers from Denmark, France, Ireland, Slovenia, Spain and Switzerland.
In recent years, many countries have brought in active labour-market policies that deploy computer-based systems to profile workers and help career counsellors target people most in need of help.
While this sounds highly targeted, Tuite said that in reality it often pushes people into employment that might be unsuitable for them and is creating job-retention troubles.
'Our current employment systems often fail to get people to the right place – they just move people on,' she said. 'What people often need is individualised support or new training. We wanted to develop a product that could be as useful for people looking for work as for those supporting them.'
Ready to run
HECAT's online system combines new vacancies with career counselling and current labour-market data.
The system was tested during the project and a beta version is now available via My Labour Market and can be used in all EU countries where data is available.
It can help people figure out where there are jobs and how to be best positioned to secure them, according to Tuite.
In addition to displaying openings by location and quality, the system offers detailed information about career opportunities and labour-market trends including the kinds of jobs on the rise in particular areas and the average time it takes to find a position in a specific sector.
Tuite said feedback from participants in the test was positive.
She recalled one young female job seeker saying it had made her more confident in exploring new career paths and another who said knowing how long the average "jobs wait" would be eased the stress of hunting.
Looking ahead, Tuite hopes the HECAT researchers can demonstrate the system in governmental employment-services organisations in numerous EU countries over the coming months.
'There is growing interest in this work from across public employment services in the EU and we're excited,' she said.
Research in this article was funded by the EU. This article was originally published in Horizon, the EU Research and Innovation Magazine.