The Pulwama attack on 14 February 2019 not only led to the deaths of 40 Indian paramilitary personnel but also lobbed Pakistan and India into yet another narrative war – and more ominously, the potential of a real one. Before any investigation was conducted, the Indian military, political leadership, and media began a jingoistic propaganda offensive against their neighbour – stating that Pakistan was behind the attack. Soon after the Pulwama attack, Pakistan and Indian fighter jets were embroiled in a dogfight (details ahead) in which Pakistan destroyed two Indian jets and subsequently captured one pilot, Abhinandan (now released). The article examines the unfolding narrative war brought forth by these events. It primarily deliberates on the role of both countries' media in said narrative war. The article highlights the distorted and false claims that the Indian media disseminated fervently – their unobjectivity, antagonism, and falsities stemmedfrom the hostility exemplified by their government and military. This aggression was contrasted by the Pakistan media's focus on objectivity (for the most part), and relatively calmer approach – this stemmed from Imran Khan and the military's reliance on impartiality, facts, and restraint. As the dust settled, reputable international media outlets who were the de facto adjudicators of this war judged in favour of Pakistan's official and media narrative to the dismay of New Delhi.
Indian Media & Narrative
The Indian media has a storied propensity for being acrimonious and dispelling exaggerated, distorted, and even false news stories. This is emphatically true in relation to its neighbour, Pakistan. Indian news outlets in their greed to be the first ones to break stores, on many occasions, neglect to fact-check them. For example, in 2017, India Today's Hindi channel, Aaj Tak, ineffably reported that a fatwa had been issued in Saudi Arabia that men could eat their wives if they were hungry.
The obnoxiously loud anchors and analysts during prime time become even more conspicuous if the news isin relation to Pakistan. Shouting to the audience as if they are hard of hearing, dramatic deliveries of what is supposed to be news, fear mongering, and jingoism are their modus operandi. It is an obsession, which draws massive ratings and revenue for them as it gravitates the Indian masses towards their TV sets. Although, one could label these Bollywood-esque theatrics as innocuous, the hyperbole and outright lying against Pakistan and Muslims is particularly worrisome. Anti-Pakistan and anti-Muslim sentiment has erupted since Modi and his RSS (Rashtriya Swayamsevak Sangh) affiliated BJP came into power.
Commenting on the Pulwama attack, documentary filmmaker, Sanjay Kak, observes, "Every time an incident like this happens, before the government can respond, before the army can respond, before the military responds, the media immediately jumps the gun, asking for war." Although, his assertions are valid, but when the government and military did have a chance to respond, they in perennial fashion blamed Pakistan without any investigation. After the Pulwama incident, Al Jazzera conducted a report on the Indian media and noted that especially during prime time, the media "descends into unjournalistic ranting". For example, after the attack, a popular Indian anchor, Arnab Goswami of Republic TV, proudly said to his viewers, "India wants Pakistan punished. Like you I also want Pakistan punished". Other anchors were miming similar statements causing a surge in anti-Pakistan sentiments across India. Associate professor, Rohit Chopra, states, "With the exception of a few sane voices, what you have is a completely absurd and very dangerous competitive jingoism that's perennially on display from all these anchors". Citing how India's "media is war-crazy", Mumbai-based journalist, Vaishnavi Chandrashekhar, writes that after the Pulwama attack, the media was "trading journalistic responsibility for tabloid hysterics". The Indian media tried its best to link Pakistan to Pulwama – they wanted something to gain traction. However, their rushed approach embarrassed them on a myriad of occasions. For example, they claimed Abdul Rasheed Ghazi, a Pakistani cleric who died in 2007, was the mastermind of the attack. Furthermore, media outlets such as India Today, ranted that Rasheed was killed by the Indian army after Pulwama attack, which would be quite a feat. The Indian media and anchors beating on their war drums, became louder and more assertive, clamouring for revenge against a crime that Pakistan had not been implicated of.
This call was answered by the ultra-nationalistic BJP when they launched a "surgical strike" by invading Pakistan's airspace. They claimed that a terror base was destroyed near Balakot – and with it, 300 or so terrorists were killed. Pakistan agreed that its airspace was violated by Indian jets, however, it apprised that no "terror base" was destroyed and barring from four trees and one injured man, there was no casualty (details ahead). Adopting the Indian official narrative, the Indian media outlets went hysterical with pride and made sure to inculcate this sentiment among its viewership. One news anchor, Gaurav Sawant, tweeted that India should "Strike again & again". The sanctimonious Indian media in an attempt to validate the "surgical strike" narrative propagated a video of a jet flying as evidence of India's attack –channels like CNN News 18 ran this footage. Their exuberance was misguided again as the footage, ironically, was of a Pakistani jet flying over Islamabad around 3 years back. Rather than publicly apologising for such sub-standard and yellow journalism, the Indian propaganda machine continued to disseminate animosity and unfounded allegations. The Indian media also began passing off a video game's footage as the alleged strike on the terror camp. Fortunately, there are some reputable Indian media outlets and fact checkers that did their job and reported that this was from a video game.
Shortly after the Indian incursion into Pakistan's airspace, the international media shot down the Indian rhetoric. According to the New York Times, the Pakistani narrative was substantiated by two Western security officials and military analysts, who noticed that any terror base in Balakot had long dispersed. Washington Post noted that according to reports from local residents and police officers there was a strike but no signs of mass casualties. The Guardian stated, "The attack was celebrated in India, but it was unclear on Tuesday whether anything significant had been struck by the fighter jets, or whether the operation had been carefully calibrated to ease popular anger over the 14 February suicide bombing…". Reuters interviewed some local residents about casualties; one of them, Abdur Rasheed, said, "No one died. Only some pine trees died, they were cut down. A crow also died." Reuters even interviewed a hospital official, Mr Sadique, in the Basic Health Unit, Jaba – he stated, "It is just a lie. It is rubbish. We didn't receive even a single injured person. Only one person got slightly hurt and he was treated there. Even he wasn't brought here." Questions such as "where did the bodies go if there were 300 casualties?" and "where are the destroyed buildings?" proved to negate the Indian state and media's narrative. The New York Times reported that the Indian side provided no visual evidence of the strikes, while the Pakistani military provided pictures from Balakot showing not much damage. High-resolution satellite images provided by San Francisco-based company, Planet Labs, further revealed to the world that the buildings that were "targeted" were still standing – no scorching or holes or other indicators of an aerial assault were identified. In fact, the satellite images and other evidence provided by Pakistan and the international media has even shown the light to some segments of the Indian media. For example, vis-à-vis the satellite images, The Economic Times (India) reports "The images cast further doubt on statements made over the last eight days by the Indian government of prime minister Narendra Modi…". Even opposition parties who were supportive of the Indian government initially are now feverishly stating that Modi has provided no proof of any strike.
After the faux surgical strike, Pakistan launched an aerial retaliation, which was previously announced by the Armed Forces, in which fighters locked on to several Indian targets but chose to fire in an empty field to avoid any loss of life. Immediately after this, Pakistani and Indian jets faced each other in a dogfight – the Pakistanis show down two Indian jetsin Pakistani airspace, one of which's pilot was captured by the country. India conversely acknowledged that they lost a singularMiG-21 Bison and the pilot was in Pakistani hands – but stated that India also downed a Pakistani F-16. Pakistan claimed this as false and asserted that it lost no jets. The international media again heavily leaned towards the Pakistani assertions as India could not provide any proof of their claims while Pakistan did. Pakistan captured the MiG-21's pilot, wing commander Abhinandan and showed footage of his downed jet – this was more than enough proof to the world that Pakistan was stating facts and won the dogfight. Vis-a-vis the Indian claims that it downed a Pakistani F-16, they were proven to be bogus. Pakistani and Indian Air Force officers (retired and serving) were sceptical that India shot down an F-16 citing that easily accessible evidence such as Abhinandan's radio transmissions to flight controller, loss of radar blip, and video recording(s) of air-engagement had not been provided. Furthermore, while analysing the Indian media's picture and video evidence of the alleged downed F-16, it was revealed that the exhaust shown was consistent with an R-25 engine found on a MiG. During a live TV show, an Indian anchor clamoured to the audience and an Indian analyst that the pictures he was displaying were of the downed Pakistani F-16. This immediately backfired when the Indian analyst stated, "I do not think that it is entirely accurate. That part is actually a MiG-21 part." Moreover, the service hatch on the wreckage showed a "CU" format serial number written, which is used on Indian upgraded MiG-21's.Quite recently, American scholar, Christine Fair, who is known to be very vocal against Pakistan, stated at the Indian hosted Military Literature Festival in Chandigarh "I say this clearly with 100% certitude that there was no F-16 struck down.I do not believe you did. I believe that my bonafides as a critic of Pakistan stand for itself". The reason the Indians "needed" there to be a downed F-16 was to save face or otherwise its military capabilities would be exposed. The latter is exactly what transpired – a Foreign Policy article remarked that the dilapidated state of the Indian Air Force was reinforced when Pakistan came out victorious in the dogfight. The New York Times also spelled tragedy for the Indian government and media as it commented that due to Pakistan's victory over India, questions arise regarding its "vintage" military.
Vis-à-vis the captured pilot, wing commander Abhinandan, even he took a major jab at the Indian media. Before leaving Pakistan, he regretted that the "Indian media always stretches the truth. The smallest of things are presented in a very incendiary manner and people get misled." Overall, the Indian media, without conducting any research of its own, only mimicked whatever the government told them and ignored any objective voice.
Pakistani Media & Narrative
The Pakistani media is certainly not renowned in the world as the most objective or professional. It feels that their immaturity is on display perennially. Like their Indian counterparts, they too have elements of cheap Bollywood theatrics, overly loud newscasters, and journalists biased towards a specific political party. Their theatrics and unprofessional behaviour include confronting families of victims who died in fresh terror attacks, as well as playing funny background music as a politician slips or forgets what to say. Regrettably and astonishingly, Pakistan has more news channels than entertainment ones. In fact, the news and political discussions have become a form of entertainment for the public and since competition is fierce, this leads to copious amounts of sensationalism and yellow journalism. However, compared to the Indian media, they are not as malevolent, are much calmer, and the jingoism is much more reserved. In Pakistan, none of the media houses promote anti-Indian sentiments as policy, however, conversely, all Indian ones target Pakistan maliciously.
When Indian channels called for violence against Pakistan due to the Pulwama attackand later celebrated the fake "surgical strike 2.0", the Pakistani media became unhinged. Not to be outdone by its neighbour, the Pakistani media began shouting back and regrettably started to resemble what the Indian media is mostly criticized of. This by no way means that the Pakistani media was as bellicose as India's but concurrently it was nowhere near an internationally accepted standard of journalism. As one commentator put it, "Don't get me wrong, the Pakistani talking heads on TV haven't been showing some sort of graceful etiquette; they just look better in comparison [to India]." Pakistani and Indian media, unlike reputable international media houses, are inherently sentimental and let their feelings of patriotism seep into their reporting – especially in high-tension scenarios. However, unlike the Indians, the Pakistani media generally does not rant on why it should "punish" or "invade" India, even when the BJP-run government has followed a policy of isolating Pakistan and has turned Jammu & Kashmir (J&K) into a battlefield. BJP and Modi have become globally condemned due to their human rights abuses of thousands of Kashmiris, as well as more recently their abrogation of J&K's special autonomous status which has led to an ongoing curfew and media blackout in the region that has lasted over 100 days. Due to these crimes and the abhorrent conditions faced by other Muslims and minorities in India, the Pakistani media can be considered anti-BJP, but not anti-India (as most call for dialogue).
When faced against the onslaught by the Indian media vis-à-vis the Pulwama incident, the Indian incursion, and the dogfight, the Pakistani media became more hostile than its default setting and attacked India's narrative. As tensions rose, Pakistani news was laden with "patriotism" and talk show hosts donned military uniforms to ensure there was no doubt who they were supporting. Backgrounds of jets flying and tanks firing were displayed virtually in some TV studios with anchors in the foreground talking brashly about the Pakistani Armed Forces. Indian journalist Salil Tripathi condemned both nations' media stating "Not one of the fulminating television-news anchors exhibited the criticality demanded of their profession". During this time, the Pakistani media became rather belligerent even if it was not turned up to full volume like India. Arguing the same, BBC correspondent, Secunder Kermani, stated that where the Indian anchors were demanding military action, Pakistani journalists "were more restrained, with many mocking what they called the 'war mongering and hysteria' across the border." The preceding is true as many Pakistani anchors did try to tone down tensions and called for calm (albeit while supporting their country). A media analyst stated that in comparison, the Pakistani media played "peace monger as opposed to a war monger" role. A media outlet reported, "As opposed to the rabble-rousing, baying-for-blood Indian media, their Pakistani counterparts have been, barring certain exceptions, relatively more muted."
When the Pulwama event unfolded, the Indian state and media (as mentioned) attacked Pakistan without any evidence. Pakistani media began by fact checking Indian claims and disproving Indian falsities around the Pulwama attack. The media scoffed and invalidated the Indian media's claims that the already deceased Ghazi Abdul Rasheed was involved in the Pulwama attack. The Pakistani state and media narrative emphasized that the Pulwama attack was an Indian security lapse. During this time, the Pakistani media remained relatively composed. They did, however, become gaudier when India entered Pakistani airspace and claimed that 200-300 terrorists were killed, but still things remained in control. During this incident, the Pakistani media refuted that 200-300 people died by providing pictures of the bombed site that were made public by the Armed Forces' media wing, ISPR (Inter Services Public Relations). The ISPR was in fact the raison d'être why Pakistan's narrative was victorious with even retired Indian generals, Syed Ata and Rajesh Pant, stating that the ISPR played a masterstroke. In their ambitious endeavours to disprove Indian propaganda, some Pakistani journalists went to investigate the actual site that was bombed (Jaba, near Balakot) – a sagacious move on their part. Well-known Pakistani journalist, Arshad Sharif of ARY News, trekked at night with his media team and showed, live on a program, the craters where Indian bombs fell. Out of breath, he went inside one of the craters and stated, "This crater's depth is around 4 feet and the width is around 6 feet when the Indians claim they dropped a 1,000 kilogram bomb." As mentioned before, the Pakistani narrative was later substantiated by the international press (especially when the ISPR and the military escorted them to the bombed site). The Independent stated "The '300-400 terrorists' supposedly eliminated by the Israeli-manufactured and Israeli-supplied GPS-guided bombs may turn out to be little more than rocks and trees" while villagers pointed to Reuters that besides four bomb craters and some broken pine trees, there was "little other impact from the series of explosions".
When Pakistan retaliated the next day against the Indian incursion (which led to the dogfight), the Pakistani media began plummeting down akin to the Indian MiG. After the Pakistani military confirmed in a press conference that they downed two Indian jets, journalists present started yelling "Pakistan Zindabad" (Long Live Pakistan). Due to the hysteria of winning the dogfight and capturing an Indian pilot, the media trapped itself several times by airing incorrect pictures and videos. India's fact-checking website Alt News, was a breath of fresh air as they exposed fake news coming from both countries.For example, Alt News debunked a picture of a shot down plane aired by ARY News who claimed it to be the one downed by Pakistan, when it was in reality a MiG-27 that crashed into a building in India in 2016.
After capturing the pilot, the Pakistani media became conceited – craving further Indian embarrassments, they displayed fake news about the Indian Armed Forces. For example, Pakistani channel, AbbTakk, ran the news: "21 Sikh Regiment Refused To Fight For India" – claiming that Indian Sikh soldiers had refused to fight against Pakistan. The picture was photoshopped and made its way from social media to Abb Takk. There should have been an apology for running such bewildering statements but none could be found. Furthermore, a few days after the dogfight, there was huge news in Pakistan that India sacked its air marshal, Hari Kumar, when in reality he retired after a 39-year long career. The lack of investigation by some Pakistani channels in airing stories often mirrored the lack of checks-and-balances present while sharing information on social media. Besides these three examples, however, there was not much fake news circulating around unlike on the Indian side. Vis-à-vis the Indian pilot, Pakistan's media aired the video of him sipping tea and extolling the professionalism of the Pakistani Armed Forces. This footage was obviously a feel-good moment for the country and the media and was soreplayed continuously. The pilot expressed that he was treated well and that he would not change his statement when released – which he has not still.
Conclusion
Overall, as commentators stated, the Pakistani media was not as egregious as the Indian media. The main reason for this, despite issues with unprofessionalism and some instances of fake news, was the media's general reliance on reporting the truth regarding events unfolded. The Pakistani media shared real images of the bombed site in Jaba, went there to investigate, debunked various Indian lies, and continually perpetuated Imran Khan's message of dialogue and peace. They came off relatively more mature due to Pakistan's government and its armed forces (via ISPR)calling for restraint. Imran Khan even released the captured pilot as a symbol of goodwill while calling for dialogue. Furthermore, since the media relied on the Pakistani government and the ISPR's version of the events – which were based on impartiality and facts – they came out looking more trustworthy. The reverse was true for the Indian media as their narrative was based on speculation and lies stemming from the bellicose Indian government and in reporting this version, their media was exposed ad nauseam for lying. Media analyst Adnan Rehman stated that the Pakistani officials who continuously warned against escalation inspired the "peace monger role" of the Pakistani media. While both countries' media need drastic reforms and a professional makeover, in this war Pakistan not only downed two Indian jets, but also downed India's biased narrative.
Pakistan Day Celebrations: Civilian Participation
Pakistan got independence on 14 August 1947 by hectic political struggle from the platform of All India Muslim League (AIML) under the dynamic leadership of Quaid e Azam Muhammad Ali Jinnah. The presidential address at Allahabad on 29 December 1930 of Dr. Muhammad Iqbal, accelerated and gave more clarity to the movement. He presented the idea and concept that Muslims are a separate nation by emphasizing that a nation is distinguished from the other based on religion, customs, and traditions. At the same time, he strongly disagreed with the Western concept of religion as a private affair. Iqbal explained that Islam is a way of life and thus Muslims are a separate nationand accentuated that unless their rights areprotected, it is impossible to establish peace and tranquility in the sub-continent. The determined political struggle of AIML led to March 23, 1940, Lahore Resolution, at its 27th annual session. The Quaid addressed the session on the first day andstressedthat Hindus and Muslims follow two different religions, philosophies, social customs literature and this made them two distinct nations.
The contents of the resolution, according to Story of Pakistan are"No constitutional plan would be workable or acceptable to the Muslims unless geographical contiguous units are demarcated into regions which should be so constituted with such territorial readjustments as may benecessary. That the areas in which the Muslims are numerically in majority as in the North-Western and Eastern zones of India should be grouped to constitute independent states in which the constituent units shall be autonomous and sovereign". It strongly rejected the concept of United India. The word states wassubstituted to one state by a resolution passed at the 1941 Madras session of the AIML which stated, "everyone should clearly understand that we are striving for one independent and sovereign Muslim State." Moreover, in all speeches, the Quaid used the word "an independent homeland" or "an independent Muslim state".Pakistan and India became dominions on 14 and 15 August 1947 respectivelyby the Indian Independence Act, 1947, based on the Mountbatten Plan of 3 Junepassed by the parliament of the UK on 18 July. Keeping in view the atrocities being committed by RSS, a militant wing of BJP in Indian Illegally occupied Kashmir (IIoK), and minorities especially Muslims in all over Indianot being allowed to practice religion freely, havevery sturdily substantiated the decision of AIML to fight for a separate state for Muslims. It elucidates their political acumen and far-sightedness.
Pakistan remained a dominion for about nine years till thefirst constitution as the Islamic Republic of Pakistan was adopted on 23 March 1956.Thereafter 23 March was celebrated as "Republic Day" (Yome Jamhooria)every year to commemorate the Lahore resolution and adoption of the constitution. After the imposition of martial law by Ayub Khan in Oct 1958,it is being celebrated as"Pakistan Day". Probably the plotter of the coup could not celebrate constitutionalism and democracy on March 23 so 'Republic Day' was replaced with 'Pakistan Day. The main feature is a three-servicesparade in Islamabad followed bythe display of military weapons and equipment. Floats of the provinces also march past. The flypast by Army and Navy combat aircraft displaying their weapons and equipment.The flypast by PAF fighters and aerobatic.
The celebrations are spread over about two and half hours.Pakistan Day has taken the shape of a Defense Day which was not originally intended. Moreover, Army, Navy, and Air Force organize their respective Defense Days on 6,8, and 7 Septemberevery year. The events of the Pakistan Day parade give an impression especially to civilians that military strength is the only most important component of national power. The remaining such as economic capacity, natural resources, industrial capacity, national cohesion, political structure, and leadership, etc. which are also very vital needs to be given projection. Therefore, parade proceedings may be modified to include more participation of civilian-related events. The latest inventory and indigenously developed weapons and equipment may be displayed to reduce timings. The PAF fighters may only carry out professional flypast andaerobatic performance similar to the aerobatic display team, like "Red Arrow "may be excluded. It is pertinent to mention that most of the countries have prohibited aerobatic display in public places to avoid any untoward incident. It is suggested that floats carrying students who have topped in the boards and universitiesand have done distinct research work in the past year may be added. Similarly,floats carrying civilians who have been awarded Pride of Performance and other awards, businessmen who have been bestowed awards, sportsmen who have brought honors for Pakistan may also be included. Few industrial floats may also be added with indigenously manufactured machinery and other items.Floats carrying agricultural products and livestock may also be considered.Citations are read as the float passes the dais. Moreover, in Islamabad and the provincial capitals industrial exhibitions may be organized which may include indigenously developed machinery and other items.The civilian participation in Pakistan Day celebrations will certainly add colors and act as a source of pride for them as well as for the nation.
Ancestral Lineage of Hazaras: from Afghanistan to Pakistan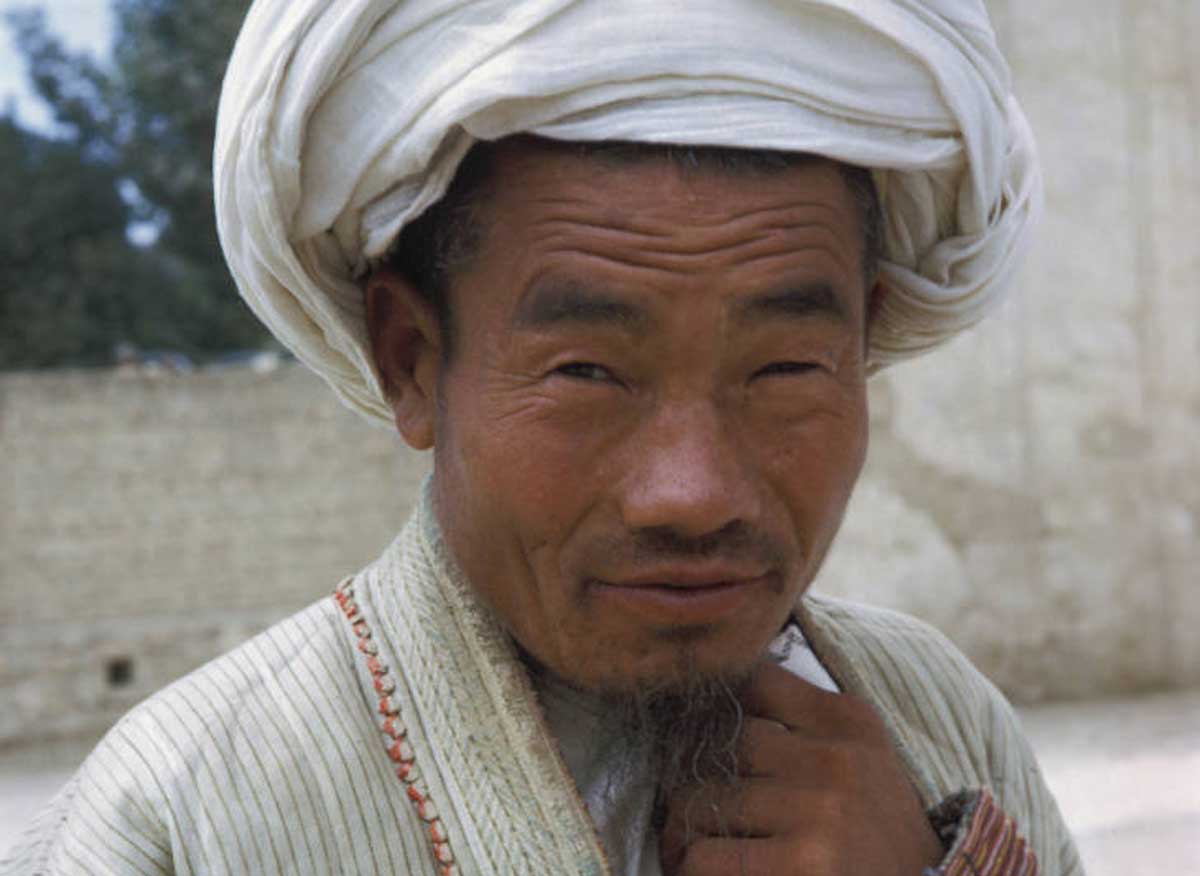 While the origins of Hazaras are much debated, opinions differ when it comes to the ancestral lineage of Hazara community. According to some historians, Hazaras are the original inhabitants of Hazarajat (now central Afghanistan).Among Hassan Pouladi, Prof. Shah Ali Akbar, Fletcher, and Abdul HaiHabibi, J. P. Ferrier who was a renowned French scholar was the first who argued based on his explanations of the Greek historian Quintus Curtius about the battles of Alexander the Great and his travels to these areas, now Afghanistan that Hazaras were native inhabitants of Afghanistan since the time of Alexander the Great and have not migrated from any other places to this land.
Whereas, according to some, Hazaras have Mongolian ancestry under Genghis Khan. This notion that Hazaras have Mongolian origin takes its origin in the 19th century when European came to Afghanistan, and they distinguish people with Mongolian featured faces among other Caucasian faces. Hazaras were originally represented by the word 'Ozala' or 'Hosala' which, with the passing of time became 'Hazara'. The very word 'Hazara' then was used to refer to the counting system in the armed forces of Genghis Khan i.e. 'hazara' that meant thousand, which comprised one level of the troops.
Yet, few opinionate, Hazaras have Persian and Turko-Mongolian ancestry. According to a report they descended from Genghis Khan's Army that mixed with Persian and Turkic locals whom as a result of conflict had been settled in now Hazara inhabited areas of Afghanistan.
Nevertheless, some think, Hazaras have ancestral lineage with theKushan Dynasty that goes back two millennia when Bamiyan in Afghanistan was home to the largest statues of ancient Buddhist civilization. Patrons of this idea highlight the similar facial features of Hazaras to those of Buddhist murals and statues in the region. Whilst, some of the Hazaras believe that they are the descendants of one of the sons of Noah.
Although, all the above mentioned theories might differ when it comes to ancestral lineage of Hazara community, but they have one thing in common and that is the land of Hazaras which now constitute parts of Afghanistan, Iran, and Pakistan. People of Hazaras settled in the mountainous regions of central Afghanistan as early as the 19th century, with the majority of their inhabitants living in Hazarajat (the land of Hazara), which is situated in the rough central mountainous core of Afghanistan with an area stretch over 50,000 sq.km.The Hazaras speak a dialect of Persian (Dari dialect) that is called Hazaragi. Hazaragi was one of the two largest languages of Afghanistan. Hazaragi includes many Mongolian and Turkic words, which also maintains the theory that they have Mongolian ancestry.
Afghanistan is a multi-ethnic country with almost 8 major and 10 minor different ethnic groups; among major ethnic groups are Pashtun, Tajiks, and Hazaras etc. Hazaras were once the largest ethnic group in Afghanistan and constituted approximately 67% of the total population, but today their population hardly makes up around 9% of Afghan population. The reason for their massacred lies in their off target political action when they backed the wrong candidate in the accession struggle in the late 19th century, that had changed the life of Hazaras and their role in Afghan politics and ultimately in Afghan government.
Reports from the 20th century depict that arm forces of Afghanistan made pyramids out of Hazaras heads after some of the massacres, as a form of warning to the remaining Hazaras, yet this could not be regarded as the last savage and barbaric government repression of the Hazaras. Towards the end of 20th century during the rule of Taliban in Afghanistan, government specifically targeted the Hazaras for persecution and even genocide. This brutal history of persecution of Hazaras in Afghanistan resulted in killing more than half of their population with some migrating to neighboring countries like Pakistan and Iran.
Whereas, according to historical evidence migration of Hazaras from Afghanistan to Baluchistan province, Pakistan took place about 150 years ago, initially due to economic purposes. But mass migration of Hazara population took place in the late 19th century, mainly due to their persecution and targeted killing at the hands of different afghan rulers and Taliban government that forced them to migrate to Pakistan, and so they settled here.
In Pakistan, the estimated number of people of Hazara community is between 0.6-0.9 million, living and residing in different parts of the country including Karachi, Parachinar, Sanghar, Nawabshah, Hyderabad, also in different parts of GilgitBaltistan and Punjab. In Baluchistan province, the bulk of Hazara population are residing in Quetta and other parts of Baluchistan such as Sanjawi, Much, Zhob, Harnai, Loralai, and Dukki, where their population makes up around 0.4-0.5 million.Unfortunately, along with their migration, the Hazara community brought with them the history of their persecutions based on their ethnicity, religious orientation of sect and also their ethnically unique facial curvatures, and so, their tenure of oppression at the hands Taliban and other terrorist organization like Lashkar-e-Jhangvi, Sipah Sahabah, al-Qaeda and other Sunni radical militants organization that also includes ISIS in its list is on-going in Pakistan.
Pakistan PM visited Sri Lanka to further strengthen the existing friendship to new heights
At the formal invitation of the Prime Minister of the Democratic Socialist Republic of Sri Lanka, H.E. Mahinda Rajapaksa, the Prime Minister of the Islamic Republic of Pakistan, H.E. Imran Khan, paid a two-day official visit to Sri Lanka on 23-24 February 2021.
Prime Minister Imran Khan was accompanied by an elevated-level delegation comprising Federal Ministers and senior Government officials. The first-ever visit by the Prime Minister of Pakistan to Sri Lanka since the formation of the new governments in both countries clearly reflects the warmth and goodwill between the two countries' governments and peoples. Prime Minister Imran Khan received a warm traditional welcome from the Prime Minister and the Cabinet of Sri Lanka's Ministers.
During the visit, Prime Minister Imran Khan held delegation-level discussions with President Gotabaya Rajapaksa and Prime Minister Mahinda Rajapaksa of Sri Lanka. Both sides comprehensively appraised the multifaceted bilateral relationship in various fields of cooperation. The talks were held in a warm and cordial environment, marked by mutual trust and respect. The visit offeredboth sides a timely opportunity to further shape upon their close and regular consultations, particularly in the areas identified during the recently held Foreign Secretary level Bilateral Political Consultations, Joint Economic Commission session, and the Commerce Secretaries-level Talks.
Both sides reached a wide-ranging consensus on ways and means to strengthen cooperation further comprehensively and decided to hold frequent meetings; promote high-level and delegation-level exchanges; and enhance the process of consultations, collaboration, and synchronization between their respective institutions. Prime Minister Imran Khan reiterated Pakistan's support for the socio-economic development of Sri Lanka in line with the vision of a "peaceful neighborhood."
The two sides reviewed the all-encompassing engagement between the two countries in promoting cultural linkages, human resource development, capacity building in diverse areas, and educational and technical cooperation. The Pakistan side announced 100 scholarships in health sciences and medicines (MBBS and BDS) as part of the Pakistan-Sri Lanka Higher Education Cooperation Programme (PSLHECP). The Sri Lankan side appreciated the cooperation being extended by Pakistan in human resource development and capacity building.
While comprehending the existence of boundless potential of religious tourism to Buddhist archeological sites and perceiving the close ancient and cultural ties dating back to Gandhara civilization, the two sides emphasized the importance of augmenting cooperation in the field of tourism and highlighted the benefits of sharing expertise in the hospitality industry, including training and capacity building. The Pakistan side declared its initiative of establishing the Asian Civilization and Culture Centre at the University of Peradeniya, Kandy. Both sides recognized the importance of enhancing air connectivity to promote people-to-people contact, tourism, trade, and culture.
In order to explore new avenues for enhancing bilateral trade and investment between the two countries, a high-level Pakistan-Sri Lanka Trade and Investment Conference was held on 24 February 2021. The Conference provided an opportunity for effective and meaningful engagement between the business communities of the two countries. At the Conference, both Pakistan and Sri Lanka sides reiterated the importance of strengthening economic relations in critical areas of mutual interest and diversifying trade and investment. The two sides emphasized the importance of realizing the goal of achieving a US$ 1 billion bilateral trade target and also agreed to work towards broadening and deepening of Pakistan Sri Lank Free Trade Agreement.
During the visit, the following MoUs between Pakistan and Sri Lanka were signed:
i. Memorandum of Understanding (MOU) between the Government of the Democratic Socialist Republic of Sri Lanka and the Government of the Islamic Republic of Pakistan on Cooperation in Tourism
ii. Memorandum of Understanding (MoU) on Cooperation between the Board of Investment of the Democratic Socialist Republic of Sri Lanka and the Board of Investment of the Islamic Republic of Pakistan
iii. Memorandum of Understanding between Industrial Technology Institute (ITI), the Democratic Socialist Republic of Sri Lanka, and International Centre for Chemical and Biological Sciences, University of Karachi Islamic Republic of Pakistan
iv Intent Cooperation between Industrial Technology Institute of Sri Lanka and COMSATS University Islamabad
v. Memorandum of Understanding between University of Colombo, Sri Lanka and Lahore School of Economics, Pakistan
Prime Minister Imran Khan and Prime Minister Mahinda Rajapaksa together accredited the Sri Lanka-Pakistan Parliamentary Friendship Association reconstitution. Both sides highlighted the need to strengthen parliamentary cooperation between two sides.
Both sides expressed satisfaction at the existing bilateral cooperation in the field of defense. They noted that the elevation of staff-level talks to Defence Dialogue has further provided a prospect to expand security sector relations. Prime Minister Imran Khan announced a new $50 million defense credit line facility. The two sides stressed the need for a strengthened partnership to support and coordinate with each other to deal with matters related to security, terrorism, organized crime, drug and narcotic trafficking, and intelligence-sharing.
In his efforts to strengthen sports diplomacy, Prime Minister Imran Khan participated in a shared session with the sports community of Sri Lanka on 24 February 2021. At this event, Sri Lanka's Minister of Sports and Youth Namal Rajapaksa, in the Parliament Speaker Mahinda Yapa Abeywardane, stated the commissioning of the "Imran Khan High-Performance Sports Centre" in Colombo.
The Pakistan side declared its decision to provide PKR 52 million to promote sports in Sri Lanka, including through training and equipment.
Both sides stressed the importance of inter-religious dialogue and harmony as a key to promoting cultural diversity, peaceful co-existence, and mutual empathy.
The two sides observed the close cooperation between the two countries at regional and international fora on mutual interest issues. They agreed to strengthen a coordinated approach on such matters further.
Both sides restated their commitment to the principles and intents of the SAARC Charter. They stressed the need for SAARC Member countries to build on convergences for the region's people's greater good. Both sides emphasized the need to convene the Charter Based bodies and agreed to take forward the SAARC process for further strengthening regional cooperation to achieve prosperity in the region.
Discussing the regional and global environment developments, the two sides restated their shared commitment to regional peace, security, and stability. Prime Minister Imran Khan underscored the need for peaceful resolution of unresolved disputes through constructive dialogue in accordance with international legitimacy.
In the context of regional connectivity, Prime Minister Imran Khan highlighted the opportunities presented by the China-Pakistan Economic Corridor (CPEC), a flagship project of BRI, for regional economic growth and prosperity.
Discussing the extraordinary challenges postured by Covid – 19, the two sides highlighted the need for combined efforts to deal with the pandemic. Sri Lanka thanked Pakistan for the tremendous assistance extended to the return of stranded Sri Lankans in Pakistan since the Covid pandemic outbreak.
While echoing the new government's commitment to strengthen the bilateral relations further, the Prime Minister of Sri Lanka thanked the government and people of Pakistan for the persistent support extended by Pakistan to defend the independence, sovereignty, and territorial integrity of Sri Lanka.
The Prime Minister of Pakistan extended an invitation to the President and the Prime Minister of Sri Lanka to visit Pakistan at their earliest convenience and thanked Prime Minister Mahinda Rajapaksa for the warm cordiality extended to him and his delegation.