The Pulwama attack on 14 February 2019 not only led to the deaths of 40 Indian paramilitary personnel but also lobbed Pakistan and India into yet another narrative war – and more ominously, the potential of a real one. Before any investigation was conducted, the Indian military, political leadership, and media began a jingoistic propaganda offensive against their neighbour – stating that Pakistan was behind the attack. Soon after the Pulwama attack, Pakistan and Indian fighter jets were embroiled in a dogfight (details ahead) in which Pakistan destroyed two Indian jets and subsequently captured one pilot, Abhinandan (now released). The article examines the unfolding narrative war brought forth by these events. It primarily deliberates on the role of both countries' media in said narrative war. The article highlights the distorted and false claims that the Indian media disseminated fervently – their unobjectivity, antagonism, and falsities stemmedfrom the hostility exemplified by their government and military. This aggression was contrasted by the Pakistan media's focus on objectivity (for the most part), and relatively calmer approach – this stemmed from Imran Khan and the military's reliance on impartiality, facts, and restraint. As the dust settled, reputable international media outlets who were the de facto adjudicators of this war judged in favour of Pakistan's official and media narrative to the dismay of New Delhi.
Indian Media & Narrative
The Indian media has a storied propensity for being acrimonious and dispelling exaggerated, distorted, and even false news stories. This is emphatically true in relation to its neighbour, Pakistan. Indian news outlets in their greed to be the first ones to break stores, on many occasions, neglect to fact-check them. For example, in 2017, India Today's Hindi channel, Aaj Tak, ineffably reported that a fatwa had been issued in Saudi Arabia that men could eat their wives if they were hungry.
The obnoxiously loud anchors and analysts during prime time become even more conspicuous if the news isin relation to Pakistan. Shouting to the audience as if they are hard of hearing, dramatic deliveries of what is supposed to be news, fear mongering, and jingoism are their modus operandi. It is an obsession, which draws massive ratings and revenue for them as it gravitates the Indian masses towards their TV sets. Although, one could label these Bollywood-esque theatrics as innocuous, the hyperbole and outright lying against Pakistan and Muslims is particularly worrisome. Anti-Pakistan and anti-Muslim sentiment has erupted since Modi and his RSS (Rashtriya Swayamsevak Sangh) affiliated BJP came into power.
Commenting on the Pulwama attack, documentary filmmaker, Sanjay Kak, observes, "Every time an incident like this happens, before the government can respond, before the army can respond, before the military responds, the media immediately jumps the gun, asking for war." Although, his assertions are valid, but when the government and military did have a chance to respond, they in perennial fashion blamed Pakistan without any investigation. After the Pulwama incident, Al Jazzera conducted a report on the Indian media and noted that especially during prime time, the media "descends into unjournalistic ranting". For example, after the attack, a popular Indian anchor, Arnab Goswami of Republic TV, proudly said to his viewers, "India wants Pakistan punished. Like you I also want Pakistan punished". Other anchors were miming similar statements causing a surge in anti-Pakistan sentiments across India. Associate professor, Rohit Chopra, states, "With the exception of a few sane voices, what you have is a completely absurd and very dangerous competitive jingoism that's perennially on display from all these anchors". Citing how India's "media is war-crazy", Mumbai-based journalist, Vaishnavi Chandrashekhar, writes that after the Pulwama attack, the media was "trading journalistic responsibility for tabloid hysterics". The Indian media tried its best to link Pakistan to Pulwama – they wanted something to gain traction. However, their rushed approach embarrassed them on a myriad of occasions. For example, they claimed Abdul Rasheed Ghazi, a Pakistani cleric who died in 2007, was the mastermind of the attack. Furthermore, media outlets such as India Today, ranted that Rasheed was killed by the Indian army after Pulwama attack, which would be quite a feat. The Indian media and anchors beating on their war drums, became louder and more assertive, clamouring for revenge against a crime that Pakistan had not been implicated of.
This call was answered by the ultra-nationalistic BJP when they launched a "surgical strike" by invading Pakistan's airspace. They claimed that a terror base was destroyed near Balakot – and with it, 300 or so terrorists were killed. Pakistan agreed that its airspace was violated by Indian jets, however, it apprised that no "terror base" was destroyed and barring from four trees and one injured man, there was no casualty (details ahead). Adopting the Indian official narrative, the Indian media outlets went hysterical with pride and made sure to inculcate this sentiment among its viewership. One news anchor, Gaurav Sawant, tweeted that India should "Strike again & again". The sanctimonious Indian media in an attempt to validate the "surgical strike" narrative propagated a video of a jet flying as evidence of India's attack –channels like CNN News 18 ran this footage. Their exuberance was misguided again as the footage, ironically, was of a Pakistani jet flying over Islamabad around 3 years back. Rather than publicly apologising for such sub-standard and yellow journalism, the Indian propaganda machine continued to disseminate animosity and unfounded allegations. The Indian media also began passing off a video game's footage as the alleged strike on the terror camp. Fortunately, there are some reputable Indian media outlets and fact checkers that did their job and reported that this was from a video game.
Shortly after the Indian incursion into Pakistan's airspace, the international media shot down the Indian rhetoric. According to the New York Times, the Pakistani narrative was substantiated by two Western security officials and military analysts, who noticed that any terror base in Balakot had long dispersed. Washington Post noted that according to reports from local residents and police officers there was a strike but no signs of mass casualties. The Guardian stated, "The attack was celebrated in India, but it was unclear on Tuesday whether anything significant had been struck by the fighter jets, or whether the operation had been carefully calibrated to ease popular anger over the 14 February suicide bombing…". Reuters interviewed some local residents about casualties; one of them, Abdur Rasheed, said, "No one died. Only some pine trees died, they were cut down. A crow also died." Reuters even interviewed a hospital official, Mr Sadique, in the Basic Health Unit, Jaba – he stated, "It is just a lie. It is rubbish. We didn't receive even a single injured person. Only one person got slightly hurt and he was treated there. Even he wasn't brought here." Questions such as "where did the bodies go if there were 300 casualties?" and "where are the destroyed buildings?" proved to negate the Indian state and media's narrative. The New York Times reported that the Indian side provided no visual evidence of the strikes, while the Pakistani military provided pictures from Balakot showing not much damage. High-resolution satellite images provided by San Francisco-based company, Planet Labs, further revealed to the world that the buildings that were "targeted" were still standing – no scorching or holes or other indicators of an aerial assault were identified. In fact, the satellite images and other evidence provided by Pakistan and the international media has even shown the light to some segments of the Indian media. For example, vis-à-vis the satellite images, The Economic Times (India) reports "The images cast further doubt on statements made over the last eight days by the Indian government of prime minister Narendra Modi…". Even opposition parties who were supportive of the Indian government initially are now feverishly stating that Modi has provided no proof of any strike.
After the faux surgical strike, Pakistan launched an aerial retaliation, which was previously announced by the Armed Forces, in which fighters locked on to several Indian targets but chose to fire in an empty field to avoid any loss of life. Immediately after this, Pakistani and Indian jets faced each other in a dogfight – the Pakistanis show down two Indian jetsin Pakistani airspace, one of which's pilot was captured by the country. India conversely acknowledged that they lost a singularMiG-21 Bison and the pilot was in Pakistani hands – but stated that India also downed a Pakistani F-16. Pakistan claimed this as false and asserted that it lost no jets. The international media again heavily leaned towards the Pakistani assertions as India could not provide any proof of their claims while Pakistan did. Pakistan captured the MiG-21's pilot, wing commander Abhinandan and showed footage of his downed jet – this was more than enough proof to the world that Pakistan was stating facts and won the dogfight. Vis-a-vis the Indian claims that it downed a Pakistani F-16, they were proven to be bogus. Pakistani and Indian Air Force officers (retired and serving) were sceptical that India shot down an F-16 citing that easily accessible evidence such as Abhinandan's radio transmissions to flight controller, loss of radar blip, and video recording(s) of air-engagement had not been provided. Furthermore, while analysing the Indian media's picture and video evidence of the alleged downed F-16, it was revealed that the exhaust shown was consistent with an R-25 engine found on a MiG. During a live TV show, an Indian anchor clamoured to the audience and an Indian analyst that the pictures he was displaying were of the downed Pakistani F-16. This immediately backfired when the Indian analyst stated, "I do not think that it is entirely accurate. That part is actually a MiG-21 part." Moreover, the service hatch on the wreckage showed a "CU" format serial number written, which is used on Indian upgraded MiG-21's.Quite recently, American scholar, Christine Fair, who is known to be very vocal against Pakistan, stated at the Indian hosted Military Literature Festival in Chandigarh "I say this clearly with 100% certitude that there was no F-16 struck down.I do not believe you did. I believe that my bonafides as a critic of Pakistan stand for itself". The reason the Indians "needed" there to be a downed F-16 was to save face or otherwise its military capabilities would be exposed. The latter is exactly what transpired – a Foreign Policy article remarked that the dilapidated state of the Indian Air Force was reinforced when Pakistan came out victorious in the dogfight. The New York Times also spelled tragedy for the Indian government and media as it commented that due to Pakistan's victory over India, questions arise regarding its "vintage" military.
Vis-à-vis the captured pilot, wing commander Abhinandan, even he took a major jab at the Indian media. Before leaving Pakistan, he regretted that the "Indian media always stretches the truth. The smallest of things are presented in a very incendiary manner and people get misled." Overall, the Indian media, without conducting any research of its own, only mimicked whatever the government told them and ignored any objective voice.
Pakistani Media & Narrative
The Pakistani media is certainly not renowned in the world as the most objective or professional. It feels that their immaturity is on display perennially. Like their Indian counterparts, they too have elements of cheap Bollywood theatrics, overly loud newscasters, and journalists biased towards a specific political party. Their theatrics and unprofessional behaviour include confronting families of victims who died in fresh terror attacks, as well as playing funny background music as a politician slips or forgets what to say. Regrettably and astonishingly, Pakistan has more news channels than entertainment ones. In fact, the news and political discussions have become a form of entertainment for the public and since competition is fierce, this leads to copious amounts of sensationalism and yellow journalism. However, compared to the Indian media, they are not as malevolent, are much calmer, and the jingoism is much more reserved. In Pakistan, none of the media houses promote anti-Indian sentiments as policy, however, conversely, all Indian ones target Pakistan maliciously.
When Indian channels called for violence against Pakistan due to the Pulwama attackand later celebrated the fake "surgical strike 2.0", the Pakistani media became unhinged. Not to be outdone by its neighbour, the Pakistani media began shouting back and regrettably started to resemble what the Indian media is mostly criticized of. This by no way means that the Pakistani media was as bellicose as India's but concurrently it was nowhere near an internationally accepted standard of journalism. As one commentator put it, "Don't get me wrong, the Pakistani talking heads on TV haven't been showing some sort of graceful etiquette; they just look better in comparison [to India]." Pakistani and Indian media, unlike reputable international media houses, are inherently sentimental and let their feelings of patriotism seep into their reporting – especially in high-tension scenarios. However, unlike the Indians, the Pakistani media generally does not rant on why it should "punish" or "invade" India, even when the BJP-run government has followed a policy of isolating Pakistan and has turned Jammu & Kashmir (J&K) into a battlefield. BJP and Modi have become globally condemned due to their human rights abuses of thousands of Kashmiris, as well as more recently their abrogation of J&K's special autonomous status which has led to an ongoing curfew and media blackout in the region that has lasted over 100 days. Due to these crimes and the abhorrent conditions faced by other Muslims and minorities in India, the Pakistani media can be considered anti-BJP, but not anti-India (as most call for dialogue).
When faced against the onslaught by the Indian media vis-à-vis the Pulwama incident, the Indian incursion, and the dogfight, the Pakistani media became more hostile than its default setting and attacked India's narrative. As tensions rose, Pakistani news was laden with "patriotism" and talk show hosts donned military uniforms to ensure there was no doubt who they were supporting. Backgrounds of jets flying and tanks firing were displayed virtually in some TV studios with anchors in the foreground talking brashly about the Pakistani Armed Forces. Indian journalist Salil Tripathi condemned both nations' media stating "Not one of the fulminating television-news anchors exhibited the criticality demanded of their profession". During this time, the Pakistani media became rather belligerent even if it was not turned up to full volume like India. Arguing the same, BBC correspondent, Secunder Kermani, stated that where the Indian anchors were demanding military action, Pakistani journalists "were more restrained, with many mocking what they called the 'war mongering and hysteria' across the border." The preceding is true as many Pakistani anchors did try to tone down tensions and called for calm (albeit while supporting their country). A media analyst stated that in comparison, the Pakistani media played "peace monger as opposed to a war monger" role. A media outlet reported, "As opposed to the rabble-rousing, baying-for-blood Indian media, their Pakistani counterparts have been, barring certain exceptions, relatively more muted."
When the Pulwama event unfolded, the Indian state and media (as mentioned) attacked Pakistan without any evidence. Pakistani media began by fact checking Indian claims and disproving Indian falsities around the Pulwama attack. The media scoffed and invalidated the Indian media's claims that the already deceased Ghazi Abdul Rasheed was involved in the Pulwama attack. The Pakistani state and media narrative emphasized that the Pulwama attack was an Indian security lapse. During this time, the Pakistani media remained relatively composed. They did, however, become gaudier when India entered Pakistani airspace and claimed that 200-300 terrorists were killed, but still things remained in control. During this incident, the Pakistani media refuted that 200-300 people died by providing pictures of the bombed site that were made public by the Armed Forces' media wing, ISPR (Inter Services Public Relations). The ISPR was in fact the raison d'être why Pakistan's narrative was victorious with even retired Indian generals, Syed Ata and Rajesh Pant, stating that the ISPR played a masterstroke. In their ambitious endeavours to disprove Indian propaganda, some Pakistani journalists went to investigate the actual site that was bombed (Jaba, near Balakot) – a sagacious move on their part. Well-known Pakistani journalist, Arshad Sharif of ARY News, trekked at night with his media team and showed, live on a program, the craters where Indian bombs fell. Out of breath, he went inside one of the craters and stated, "This crater's depth is around 4 feet and the width is around 6 feet when the Indians claim they dropped a 1,000 kilogram bomb." As mentioned before, the Pakistani narrative was later substantiated by the international press (especially when the ISPR and the military escorted them to the bombed site). The Independent stated "The '300-400 terrorists' supposedly eliminated by the Israeli-manufactured and Israeli-supplied GPS-guided bombs may turn out to be little more than rocks and trees" while villagers pointed to Reuters that besides four bomb craters and some broken pine trees, there was "little other impact from the series of explosions".
When Pakistan retaliated the next day against the Indian incursion (which led to the dogfight), the Pakistani media began plummeting down akin to the Indian MiG. After the Pakistani military confirmed in a press conference that they downed two Indian jets, journalists present started yelling "Pakistan Zindabad" (Long Live Pakistan). Due to the hysteria of winning the dogfight and capturing an Indian pilot, the media trapped itself several times by airing incorrect pictures and videos. India's fact-checking website Alt News, was a breath of fresh air as they exposed fake news coming from both countries.For example, Alt News debunked a picture of a shot down plane aired by ARY News who claimed it to be the one downed by Pakistan, when it was in reality a MiG-27 that crashed into a building in India in 2016.
After capturing the pilot, the Pakistani media became conceited – craving further Indian embarrassments, they displayed fake news about the Indian Armed Forces. For example, Pakistani channel, AbbTakk, ran the news: "21 Sikh Regiment Refused To Fight For India" – claiming that Indian Sikh soldiers had refused to fight against Pakistan. The picture was photoshopped and made its way from social media to Abb Takk. There should have been an apology for running such bewildering statements but none could be found. Furthermore, a few days after the dogfight, there was huge news in Pakistan that India sacked its air marshal, Hari Kumar, when in reality he retired after a 39-year long career. The lack of investigation by some Pakistani channels in airing stories often mirrored the lack of checks-and-balances present while sharing information on social media. Besides these three examples, however, there was not much fake news circulating around unlike on the Indian side. Vis-à-vis the Indian pilot, Pakistan's media aired the video of him sipping tea and extolling the professionalism of the Pakistani Armed Forces. This footage was obviously a feel-good moment for the country and the media and was soreplayed continuously. The pilot expressed that he was treated well and that he would not change his statement when released – which he has not still.
Conclusion
Overall, as commentators stated, the Pakistani media was not as egregious as the Indian media. The main reason for this, despite issues with unprofessionalism and some instances of fake news, was the media's general reliance on reporting the truth regarding events unfolded. The Pakistani media shared real images of the bombed site in Jaba, went there to investigate, debunked various Indian lies, and continually perpetuated Imran Khan's message of dialogue and peace. They came off relatively more mature due to Pakistan's government and its armed forces (via ISPR)calling for restraint. Imran Khan even released the captured pilot as a symbol of goodwill while calling for dialogue. Furthermore, since the media relied on the Pakistani government and the ISPR's version of the events – which were based on impartiality and facts – they came out looking more trustworthy. The reverse was true for the Indian media as their narrative was based on speculation and lies stemming from the bellicose Indian government and in reporting this version, their media was exposed ad nauseam for lying. Media analyst Adnan Rehman stated that the Pakistani officials who continuously warned against escalation inspired the "peace monger role" of the Pakistani media. While both countries' media need drastic reforms and a professional makeover, in this war Pakistan not only downed two Indian jets, but also downed India's biased narrative.
Populism: Effects on Global Politics and Pakistan
Populism is a concept in political science that postulates that the society is divided into two groups that are at odds with each other. According to Cas Mudde who is the author of Populism: A Very Short Introduction, these two groups consist of: 'the pure people' and 'the corrupt elite'. The term 'populism' is often used as a kind of a political insult. For instance, Jeremy Corbyn, Leader of the Labour Party in Britain has often been accused of invoking populism over his party slogan 'for the many not the few', but it's not actually the same thing. According to Benjamin Moffitt, author of The Global Rise of Populism, the word "is generally misused, especially in a European context." A populist leader in the true sense of the word claims to represent the uniform will of the people, stands in opposition to the enemy – that is often embodied by the current system which is aimed at either 'draining the swamp' or 'tackling the liberal elite'. Dr. Moffitt continues, "It generally attaches itself to the right in a European context… but that's not an iron rule."
In the contemporary world, Populism is everywhere in the political spectrum: there are politicians like Marine Le Pen in France, Donald Trump in the US, Viktor Orbán in Hungary, and Narendra Modi in India. Political scientists believe that populism is not a new phenomenon but in the past decade it has certainly accelerated, and has taken many forms in the 2010s – which were often overlapping. In some countries a socioeconomic version was observed, where the working class pitted against big businesses and cosmopolitan elites who were believed to be benefitting from the capitalist system, such as, in countries like France and the US. While others saw an overwhelming focus on the cultural form thrive with emphasis on issues like immigration, national identity and race, for instance, in countries like Germany and India. However, the most common type of populism was the anti-establishment populism that pits the common masses against the political elites and the mainstream political parties represented by them. These forms of populism are likely to also continue into the next decade, although the main focus may probably shift from immigration to climate change.
Associate professor of comparative politics at the University of Reading in England, Daphne Halikiopoulou opines, "If the 2010s were the years in which predominantly far-right, populist parties permeated the political mainstream, then the 2020s will be when voters are going to see the consequences of that." Although in some ways the results are already beginning to manifest in some states, a case in point being the 2016 vote in Britain to exit the European Union – Brexit – and the consequent political fallout that led to the resounding victory of the populist Prime Minister, Boris Johnson in the general election. Moreover, in other countries also the populist parties are beginning to make their impact in various ways – if not through directly passing legislation then by exerting pressure in the opposition.
In the near future i.e. the 2020s, many populist political figures are expected to rise to power and prominence. For example, Italy's Matteo Salvini, who is the leader of the far-right and nativist League party has sworn to return to government as the prime minister, and if successful he is likely to forge alliances with his fellow populist leaders, inter alia, Boris Johnson and Donald Trump. Such alliances could herald a reinvigorated wave of populism in the world. On the other side of the globe, Narendra Modi, the Indian Prime Minister, has also signaled to continue his quest of deepening his Hindu-nationalist agenda. It is in this context that his government enacted a controversial Citizenship Amendment Act – which grants citizenship to refugees belonging to every major South Asian religion except Muslims – leading to weeks of protests and unrest across the country, in addition to continuing his policy of political repression and harsh lockdown in Kashmir.
Pakistan is, of course, not immune to the global move towards populism. Imran Khan is viewed by many political science experts as a populist prime minister. Ever since coming to power he has pursued divisive politics by sometimes silencing and at other times discrediting dissenters. The arrest and imprisonment – often on groundless allegations – of many opposition leaders can be viewed in this context. Moreover, on more than one occasion certain quarters of the media have been targeted and demonized in a bid to kill the messenger if you can't kill criticism. These policies of the incumbent government led by Prime Minister, Imran Khan, to stifle opposition negate principles of pluralism and democratic tolerance. Pakistan is indeed on a slippery slope vis-à-vis the rise of populism in politics.
Populism is likely to persist as a fixture of politics for the foreseeable future. How countries choose to respond to it may become the defining feature of the remaining part of the twenty-first century. Propagation of values of democracy such as international cooperation, religious tolerance, pluralism and diversity seem to offer the only ray of hope in this, otherwise, dark tunnel of populism.
India may attack Pakistan under false flag operations
Prime Minister Imran Khan once again stressed that India is gearing up for false flag operation to divert the entire world's attention from the genocide it is committing in its part of Jammu & Kashmir.
India is accustomed to attacking Pakistan on lame excuses to divert world attention to its crimes. Last year, in February, using the self-designed Pulwama incident, committed surgical strikes deep into Pakistan. Just after the hours of Pulwama incident, without conducting any inquiry or collecting evidence, the Indian Prime Minister blamed Pakistan and threatened with surgical strikes. Pulwama was pre-planned and used as a lame excuse only. A similar trick can be repeated by India again.
In fact, India is facing a massive economic crisis, internal insurgencies, mass-protests, ethnic divides, and religious discrimination. Poor agriculture declined Industrial output, and lack of economic activities, the country is facing enormous challenges.
Due to its poor records of Human rights and religious discrimination, the world reaction is intensified. Human rights watch's reports, or the US commission on religious freedom's story, or EU reports, all are condemning India. Islamophobia has distanced India from the Muslim world too. India is facing isolation internationally.
Having disputes with all its neighbors, India is under immense pressure. Indian territorial disputes with Nepal had taken a new turn, when Nepal issued a new Map, showing its whole territory, parts of Indian Occupied territories too. Amended Citizenship Act may impact two million Muslims and may face deportation to Bangladesh, and water disputes make two countries (India-Bangladesh) enemies. With Mayanmar, territorial disputes and refugee issues also made odd-relations between them. By supporting Tamil insurgents, India spoiled its relations with Sri Lanka. Over-interference in domestic politics, its ties with the Maldives soared. The Illegal occupation of Jammu & Kashmir, Gurdaspur, Juna Ghar, is the real cause of tension between India and Pakistan. Denial of right of Self-Determination of Kashmiri people for seven decades and non-implementation of UN resolutions passed in 1948 on Kashmir are genuine concerns for Pakistan. Frequent violation of line of control and cross-border terrorism is a matter of serious attention. Indian occupation of Chinese territory and border clashes are getting severe recently. India hosts the Dalai Lama's exiled government of Tibet, and openly opposing BRI is causing discomfort between two countries. The over-tilt toward the US and Indian attempts to compete and contain China may be a genuine issue of concern for Beijing.
The recent tension with Nepal and China may become a catalyst, and India makes another false flag operation against Pakistan. India is using spy-drones against Pakistan, one of such was shot down by Pakistan 650 meters inside Pakistani territory.
Indian frequent violations of Line of Control (LoC) and cross border terrorism, are the tools to incite Pakistan and force to a full-fledged war.
Pakistan is in the hands of visionary leadership, and the people of Pakistan are peace-loving in nature. Pakistan has been observing restrains and patience because we know the consequences of war, especially when both India and Pakistan are nuclear states and posses enough piles of weapons to eradicate each other. If India is crazy, we are not.
It is an appeal to the international community to intervene and force India to cool down its war-craze. UN and P5 may notice an aggressive Indian attitude toward all its neighbors, especially with Pakistan. Timely intervention may avert a big disaster.
However, our love for peace may not be mistaken as a weakness. If war imposed, Pakistan is in a position to surprise India. We did surprise India last year on 27 February and can surprise in a much stronger way if a situation arose in the future.
Afghan Peace Process and Indian Involvement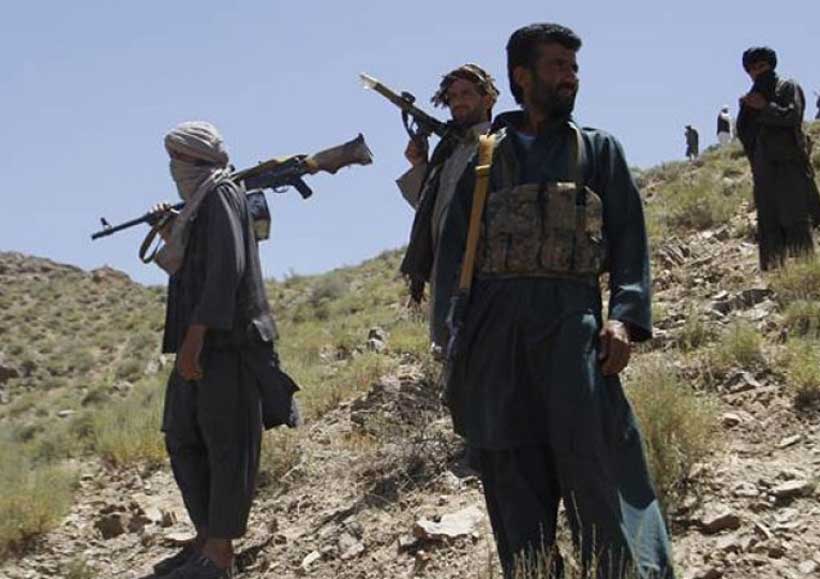 The Afghan peace process initiated in 2018, marred with episodic halts, finally witnesses an agreement between the US and Taliban on February 29, 2020, in Doha. Both signatories Taliban and the US agreed to some core conditions and compromises to be made. Afghanistan, a land known as the Graveyard of Empires has become a huge quagmire for the US forces and now even after 18 years of war they are still nowhere close to defeating the Taliban. Eventually Taliban had to be accommodated in the US strategy for Afghanistan. The Taliban are still stronger on the ground. There have been occasions even after the deal when Taliban were found to carry out attacks to show off their military strength and presence. This sends out a message to the US that a reduction in violence may not be confused with complete termination of attacks. Taliban being fully aware of their limitations as a disciplined troop, realize it would be hard for them to bring back their militia into the region if peace process doesn't settle desirably. Geographically Afghanistan is at the crossroads of Central Asia and South Asia and is also bordered with Middle Eastern states. Such geographical presence makes everything happening in Afghanistan reach a dozen of adjacent countries with great intensity and magnitude. Recently concluded agreement in February this year has offered a world to witness a historic moment in which parties at dispute are finally making adjustments to end this protracted war. This agreement will have far reaching impact on many regional countries which will be compelled to respond according to their interests and likely benefits.
Most recent development in the Afghan Peace process is the induction of a "Power sharing Deal" between Ashraf Ghani and Abdullah Abdullah. The power sharing deal is a political settlement wherein both Ghani and Abdullahare looking forward to sharing the burden together in a hope to pave a path to peace, improved governance, human rights, laws, values eventually moving towards successful materialization of Afghan Peace Process to have stable Afghanistan.US secretary of state Mike Pompeo also supported this political settlement to end the conflict. In the meantime, Secretary-General of NATO Jens Stoltenberg applauded the deal between Ghani and Abdullah.
This however wasn't an easy feat. US had to nudge the naysayer: India in this case;for its negative and its covert activities to derail the peace process. India finds a stable Afghanistan unfavorable to execute its illicit activities and propaganda. There would be less chances to exploit the soil of Afghanistan for its vested interests. Zalmay Khalilzad, the US Special Representative for Afghan Reconciliation had a meeting with India's External Affairs Minister, S Jaishankar in New Delhi and conveyed the firm message for India to shun its anti-peace role in Afghanistan. Chief Negotiator of Taliban, Abbas Stanikzai also criticized India stating "India has always played a negative role in Afghanistan. India supported traitors in the country." Such Taliban sentiments are prevalent but rarely expressed. Afghan government/NDS and RAW has consistently opposed peace with the Taliban as both stands to gain from discrediting the Taliban. Therefore, depicting Taliban as violent and active propaganda showing them as unreliable to firmly handle the evolving situation, serves Indian interest. Coupled with all this, a delayed withdrawal of US troops and attacks still being carried out in Afghanistan fueled the violent situation to the relief of spoilers of peace that want to see the peace deal completely derailed.
India's Afghanistan policy is very much Pakistan-specific. India doesn't want peace in Afghanistan because unrest on Pakistan's western border makes it doubly challenging for Pakistan to secure its borders on two fronts. India backed anti-separatist elements get free flow across the porous Durand line into Baluchistan. This is the very reason India never favored a peaceful political settlement between Taliban and Afghan government. Some Indian analysts such as former Foreign Secretary Shyam Saran openly argue that Indian policy should aim at preventing complete Taliban takeover of Kabul, provoking Taliban towards a broad-based government.
While India remained active in hampering the peace process, globally Pakistan's key role in the entire peace process has been highly appreciated. Zalmay Khalilzad US Special Representative for Afghanistan Reconciliation praised Pakistan's efforts for the deal. Moreover, Pakistan's role in the peace process is also recognized by Russia, China, and the Afghan Taliban. Pakistan has made several efforts to bring the Afghan Taliban to the negotiating table with the US which eventually resulted in the much awaited peace agreement and has become a ray of hope for the stability of Afghanistan and region as well. There is no doubt this peace deal is in the interest of Pakistan and peace of region because stable Afghanistan means stable Pakistan. Moreover, there are now brighter prospects for lesser clashes near Durand Line between Pakistan Armed Forces and Afghan Forces .Afghan forces have been time and again attacking Pakistani forces near the Pak-Afghan border. It is hoped that the new political regime will also help in maintaining border peace between the two neighboring countries. However, one has to keep looking out for possible Indian mischief as it doesn't want peace to prevail in Afghanistan.