The Pulwama attack on 14 February 2019 not only led to the deaths of 40 Indian paramilitary personnel but also lobbed Pakistan and India into yet another narrative war – and more ominously, the potential of a real one. Before any investigation was conducted, the Indian military, political leadership, and media began a jingoistic propaganda offensive against their neighbour – stating that Pakistan was behind the attack. Soon after the Pulwama attack, Pakistan and Indian fighter jets were embroiled in a dogfight (details ahead) in which Pakistan destroyed two Indian jets and subsequently captured one pilot, Abhinandan (now released). The article examines the unfolding narrative war brought forth by these events. It primarily deliberates on the role of both countries' media in said narrative war. The article highlights the distorted and false claims that the Indian media disseminated fervently – their unobjectivity, antagonism, and falsities stemmedfrom the hostility exemplified by their government and military. This aggression was contrasted by the Pakistan media's focus on objectivity (for the most part), and relatively calmer approach – this stemmed from Imran Khan and the military's reliance on impartiality, facts, and restraint. As the dust settled, reputable international media outlets who were the de facto adjudicators of this war judged in favour of Pakistan's official and media narrative to the dismay of New Delhi.
Indian Media & Narrative
The Indian media has a storied propensity for being acrimonious and dispelling exaggerated, distorted, and even false news stories. This is emphatically true in relation to its neighbour, Pakistan. Indian news outlets in their greed to be the first ones to break stores, on many occasions, neglect to fact-check them. For example, in 2017, India Today's Hindi channel, Aaj Tak, ineffably reported that a fatwa had been issued in Saudi Arabia that men could eat their wives if they were hungry.
The obnoxiously loud anchors and analysts during prime time become even more conspicuous if the news isin relation to Pakistan. Shouting to the audience as if they are hard of hearing, dramatic deliveries of what is supposed to be news, fear mongering, and jingoism are their modus operandi. It is an obsession, which draws massive ratings and revenue for them as it gravitates the Indian masses towards their TV sets. Although, one could label these Bollywood-esque theatrics as innocuous, the hyperbole and outright lying against Pakistan and Muslims is particularly worrisome. Anti-Pakistan and anti-Muslim sentiment has erupted since Modi and his RSS (Rashtriya Swayamsevak Sangh) affiliated BJP came into power.
Commenting on the Pulwama attack, documentary filmmaker, Sanjay Kak, observes, "Every time an incident like this happens, before the government can respond, before the army can respond, before the military responds, the media immediately jumps the gun, asking for war." Although, his assertions are valid, but when the government and military did have a chance to respond, they in perennial fashion blamed Pakistan without any investigation. After the Pulwama incident, Al Jazzera conducted a report on the Indian media and noted that especially during prime time, the media "descends into unjournalistic ranting". For example, after the attack, a popular Indian anchor, Arnab Goswami of Republic TV, proudly said to his viewers, "India wants Pakistan punished. Like you I also want Pakistan punished". Other anchors were miming similar statements causing a surge in anti-Pakistan sentiments across India. Associate professor, Rohit Chopra, states, "With the exception of a few sane voices, what you have is a completely absurd and very dangerous competitive jingoism that's perennially on display from all these anchors". Citing how India's "media is war-crazy", Mumbai-based journalist, Vaishnavi Chandrashekhar, writes that after the Pulwama attack, the media was "trading journalistic responsibility for tabloid hysterics". The Indian media tried its best to link Pakistan to Pulwama – they wanted something to gain traction. However, their rushed approach embarrassed them on a myriad of occasions. For example, they claimed Abdul Rasheed Ghazi, a Pakistani cleric who died in 2007, was the mastermind of the attack. Furthermore, media outlets such as India Today, ranted that Rasheed was killed by the Indian army after Pulwama attack, which would be quite a feat. The Indian media and anchors beating on their war drums, became louder and more assertive, clamouring for revenge against a crime that Pakistan had not been implicated of.
This call was answered by the ultra-nationalistic BJP when they launched a "surgical strike" by invading Pakistan's airspace. They claimed that a terror base was destroyed near Balakot – and with it, 300 or so terrorists were killed. Pakistan agreed that its airspace was violated by Indian jets, however, it apprised that no "terror base" was destroyed and barring from four trees and one injured man, there was no casualty (details ahead). Adopting the Indian official narrative, the Indian media outlets went hysterical with pride and made sure to inculcate this sentiment among its viewership. One news anchor, Gaurav Sawant, tweeted that India should "Strike again & again". The sanctimonious Indian media in an attempt to validate the "surgical strike" narrative propagated a video of a jet flying as evidence of India's attack –channels like CNN News 18 ran this footage. Their exuberance was misguided again as the footage, ironically, was of a Pakistani jet flying over Islamabad around 3 years back. Rather than publicly apologising for such sub-standard and yellow journalism, the Indian propaganda machine continued to disseminate animosity and unfounded allegations. The Indian media also began passing off a video game's footage as the alleged strike on the terror camp. Fortunately, there are some reputable Indian media outlets and fact checkers that did their job and reported that this was from a video game.
Shortly after the Indian incursion into Pakistan's airspace, the international media shot down the Indian rhetoric. According to the New York Times, the Pakistani narrative was substantiated by two Western security officials and military analysts, who noticed that any terror base in Balakot had long dispersed. Washington Post noted that according to reports from local residents and police officers there was a strike but no signs of mass casualties. The Guardian stated, "The attack was celebrated in India, but it was unclear on Tuesday whether anything significant had been struck by the fighter jets, or whether the operation had been carefully calibrated to ease popular anger over the 14 February suicide bombing…". Reuters interviewed some local residents about casualties; one of them, Abdur Rasheed, said, "No one died. Only some pine trees died, they were cut down. A crow also died." Reuters even interviewed a hospital official, Mr Sadique, in the Basic Health Unit, Jaba – he stated, "It is just a lie. It is rubbish. We didn't receive even a single injured person. Only one person got slightly hurt and he was treated there. Even he wasn't brought here." Questions such as "where did the bodies go if there were 300 casualties?" and "where are the destroyed buildings?" proved to negate the Indian state and media's narrative. The New York Times reported that the Indian side provided no visual evidence of the strikes, while the Pakistani military provided pictures from Balakot showing not much damage. High-resolution satellite images provided by San Francisco-based company, Planet Labs, further revealed to the world that the buildings that were "targeted" were still standing – no scorching or holes or other indicators of an aerial assault were identified. In fact, the satellite images and other evidence provided by Pakistan and the international media has even shown the light to some segments of the Indian media. For example, vis-à-vis the satellite images, The Economic Times (India) reports "The images cast further doubt on statements made over the last eight days by the Indian government of prime minister Narendra Modi…". Even opposition parties who were supportive of the Indian government initially are now feverishly stating that Modi has provided no proof of any strike.
After the faux surgical strike, Pakistan launched an aerial retaliation, which was previously announced by the Armed Forces, in which fighters locked on to several Indian targets but chose to fire in an empty field to avoid any loss of life. Immediately after this, Pakistani and Indian jets faced each other in a dogfight – the Pakistanis show down two Indian jetsin Pakistani airspace, one of which's pilot was captured by the country. India conversely acknowledged that they lost a singularMiG-21 Bison and the pilot was in Pakistani hands – but stated that India also downed a Pakistani F-16. Pakistan claimed this as false and asserted that it lost no jets. The international media again heavily leaned towards the Pakistani assertions as India could not provide any proof of their claims while Pakistan did. Pakistan captured the MiG-21's pilot, wing commander Abhinandan and showed footage of his downed jet – this was more than enough proof to the world that Pakistan was stating facts and won the dogfight. Vis-a-vis the Indian claims that it downed a Pakistani F-16, they were proven to be bogus. Pakistani and Indian Air Force officers (retired and serving) were sceptical that India shot down an F-16 citing that easily accessible evidence such as Abhinandan's radio transmissions to flight controller, loss of radar blip, and video recording(s) of air-engagement had not been provided. Furthermore, while analysing the Indian media's picture and video evidence of the alleged downed F-16, it was revealed that the exhaust shown was consistent with an R-25 engine found on a MiG. During a live TV show, an Indian anchor clamoured to the audience and an Indian analyst that the pictures he was displaying were of the downed Pakistani F-16. This immediately backfired when the Indian analyst stated, "I do not think that it is entirely accurate. That part is actually a MiG-21 part." Moreover, the service hatch on the wreckage showed a "CU" format serial number written, which is used on Indian upgraded MiG-21's.Quite recently, American scholar, Christine Fair, who is known to be very vocal against Pakistan, stated at the Indian hosted Military Literature Festival in Chandigarh "I say this clearly with 100% certitude that there was no F-16 struck down.I do not believe you did. I believe that my bonafides as a critic of Pakistan stand for itself". The reason the Indians "needed" there to be a downed F-16 was to save face or otherwise its military capabilities would be exposed. The latter is exactly what transpired – a Foreign Policy article remarked that the dilapidated state of the Indian Air Force was reinforced when Pakistan came out victorious in the dogfight. The New York Times also spelled tragedy for the Indian government and media as it commented that due to Pakistan's victory over India, questions arise regarding its "vintage" military.
Vis-à-vis the captured pilot, wing commander Abhinandan, even he took a major jab at the Indian media. Before leaving Pakistan, he regretted that the "Indian media always stretches the truth. The smallest of things are presented in a very incendiary manner and people get misled." Overall, the Indian media, without conducting any research of its own, only mimicked whatever the government told them and ignored any objective voice.
Pakistani Media & Narrative
The Pakistani media is certainly not renowned in the world as the most objective or professional. It feels that their immaturity is on display perennially. Like their Indian counterparts, they too have elements of cheap Bollywood theatrics, overly loud newscasters, and journalists biased towards a specific political party. Their theatrics and unprofessional behaviour include confronting families of victims who died in fresh terror attacks, as well as playing funny background music as a politician slips or forgets what to say. Regrettably and astonishingly, Pakistan has more news channels than entertainment ones. In fact, the news and political discussions have become a form of entertainment for the public and since competition is fierce, this leads to copious amounts of sensationalism and yellow journalism. However, compared to the Indian media, they are not as malevolent, are much calmer, and the jingoism is much more reserved. In Pakistan, none of the media houses promote anti-Indian sentiments as policy, however, conversely, all Indian ones target Pakistan maliciously.
When Indian channels called for violence against Pakistan due to the Pulwama attackand later celebrated the fake "surgical strike 2.0", the Pakistani media became unhinged. Not to be outdone by its neighbour, the Pakistani media began shouting back and regrettably started to resemble what the Indian media is mostly criticized of. This by no way means that the Pakistani media was as bellicose as India's but concurrently it was nowhere near an internationally accepted standard of journalism. As one commentator put it, "Don't get me wrong, the Pakistani talking heads on TV haven't been showing some sort of graceful etiquette; they just look better in comparison [to India]." Pakistani and Indian media, unlike reputable international media houses, are inherently sentimental and let their feelings of patriotism seep into their reporting – especially in high-tension scenarios. However, unlike the Indians, the Pakistani media generally does not rant on why it should "punish" or "invade" India, even when the BJP-run government has followed a policy of isolating Pakistan and has turned Jammu & Kashmir (J&K) into a battlefield. BJP and Modi have become globally condemned due to their human rights abuses of thousands of Kashmiris, as well as more recently their abrogation of J&K's special autonomous status which has led to an ongoing curfew and media blackout in the region that has lasted over 100 days. Due to these crimes and the abhorrent conditions faced by other Muslims and minorities in India, the Pakistani media can be considered anti-BJP, but not anti-India (as most call for dialogue).
When faced against the onslaught by the Indian media vis-à-vis the Pulwama incident, the Indian incursion, and the dogfight, the Pakistani media became more hostile than its default setting and attacked India's narrative. As tensions rose, Pakistani news was laden with "patriotism" and talk show hosts donned military uniforms to ensure there was no doubt who they were supporting. Backgrounds of jets flying and tanks firing were displayed virtually in some TV studios with anchors in the foreground talking brashly about the Pakistani Armed Forces. Indian journalist Salil Tripathi condemned both nations' media stating "Not one of the fulminating television-news anchors exhibited the criticality demanded of their profession". During this time, the Pakistani media became rather belligerent even if it was not turned up to full volume like India. Arguing the same, BBC correspondent, Secunder Kermani, stated that where the Indian anchors were demanding military action, Pakistani journalists "were more restrained, with many mocking what they called the 'war mongering and hysteria' across the border." The preceding is true as many Pakistani anchors did try to tone down tensions and called for calm (albeit while supporting their country). A media analyst stated that in comparison, the Pakistani media played "peace monger as opposed to a war monger" role. A media outlet reported, "As opposed to the rabble-rousing, baying-for-blood Indian media, their Pakistani counterparts have been, barring certain exceptions, relatively more muted."
When the Pulwama event unfolded, the Indian state and media (as mentioned) attacked Pakistan without any evidence. Pakistani media began by fact checking Indian claims and disproving Indian falsities around the Pulwama attack. The media scoffed and invalidated the Indian media's claims that the already deceased Ghazi Abdul Rasheed was involved in the Pulwama attack. The Pakistani state and media narrative emphasized that the Pulwama attack was an Indian security lapse. During this time, the Pakistani media remained relatively composed. They did, however, become gaudier when India entered Pakistani airspace and claimed that 200-300 terrorists were killed, but still things remained in control. During this incident, the Pakistani media refuted that 200-300 people died by providing pictures of the bombed site that were made public by the Armed Forces' media wing, ISPR (Inter Services Public Relations). The ISPR was in fact the raison d'être why Pakistan's narrative was victorious with even retired Indian generals, Syed Ata and Rajesh Pant, stating that the ISPR played a masterstroke. In their ambitious endeavours to disprove Indian propaganda, some Pakistani journalists went to investigate the actual site that was bombed (Jaba, near Balakot) – a sagacious move on their part. Well-known Pakistani journalist, Arshad Sharif of ARY News, trekked at night with his media team and showed, live on a program, the craters where Indian bombs fell. Out of breath, he went inside one of the craters and stated, "This crater's depth is around 4 feet and the width is around 6 feet when the Indians claim they dropped a 1,000 kilogram bomb." As mentioned before, the Pakistani narrative was later substantiated by the international press (especially when the ISPR and the military escorted them to the bombed site). The Independent stated "The '300-400 terrorists' supposedly eliminated by the Israeli-manufactured and Israeli-supplied GPS-guided bombs may turn out to be little more than rocks and trees" while villagers pointed to Reuters that besides four bomb craters and some broken pine trees, there was "little other impact from the series of explosions".
When Pakistan retaliated the next day against the Indian incursion (which led to the dogfight), the Pakistani media began plummeting down akin to the Indian MiG. After the Pakistani military confirmed in a press conference that they downed two Indian jets, journalists present started yelling "Pakistan Zindabad" (Long Live Pakistan). Due to the hysteria of winning the dogfight and capturing an Indian pilot, the media trapped itself several times by airing incorrect pictures and videos. India's fact-checking website Alt News, was a breath of fresh air as they exposed fake news coming from both countries.For example, Alt News debunked a picture of a shot down plane aired by ARY News who claimed it to be the one downed by Pakistan, when it was in reality a MiG-27 that crashed into a building in India in 2016.
After capturing the pilot, the Pakistani media became conceited – craving further Indian embarrassments, they displayed fake news about the Indian Armed Forces. For example, Pakistani channel, AbbTakk, ran the news: "21 Sikh Regiment Refused To Fight For India" – claiming that Indian Sikh soldiers had refused to fight against Pakistan. The picture was photoshopped and made its way from social media to Abb Takk. There should have been an apology for running such bewildering statements but none could be found. Furthermore, a few days after the dogfight, there was huge news in Pakistan that India sacked its air marshal, Hari Kumar, when in reality he retired after a 39-year long career. The lack of investigation by some Pakistani channels in airing stories often mirrored the lack of checks-and-balances present while sharing information on social media. Besides these three examples, however, there was not much fake news circulating around unlike on the Indian side. Vis-à-vis the Indian pilot, Pakistan's media aired the video of him sipping tea and extolling the professionalism of the Pakistani Armed Forces. This footage was obviously a feel-good moment for the country and the media and was soreplayed continuously. The pilot expressed that he was treated well and that he would not change his statement when released – which he has not still.
Conclusion
Overall, as commentators stated, the Pakistani media was not as egregious as the Indian media. The main reason for this, despite issues with unprofessionalism and some instances of fake news, was the media's general reliance on reporting the truth regarding events unfolded. The Pakistani media shared real images of the bombed site in Jaba, went there to investigate, debunked various Indian lies, and continually perpetuated Imran Khan's message of dialogue and peace. They came off relatively more mature due to Pakistan's government and its armed forces (via ISPR)calling for restraint. Imran Khan even released the captured pilot as a symbol of goodwill while calling for dialogue. Furthermore, since the media relied on the Pakistani government and the ISPR's version of the events – which were based on impartiality and facts – they came out looking more trustworthy. The reverse was true for the Indian media as their narrative was based on speculation and lies stemming from the bellicose Indian government and in reporting this version, their media was exposed ad nauseam for lying. Media analyst Adnan Rehman stated that the Pakistani officials who continuously warned against escalation inspired the "peace monger role" of the Pakistani media. While both countries' media need drastic reforms and a professional makeover, in this war Pakistan not only downed two Indian jets, but also downed India's biased narrative.
How India utilised the AFSPA to suppress freedom movements?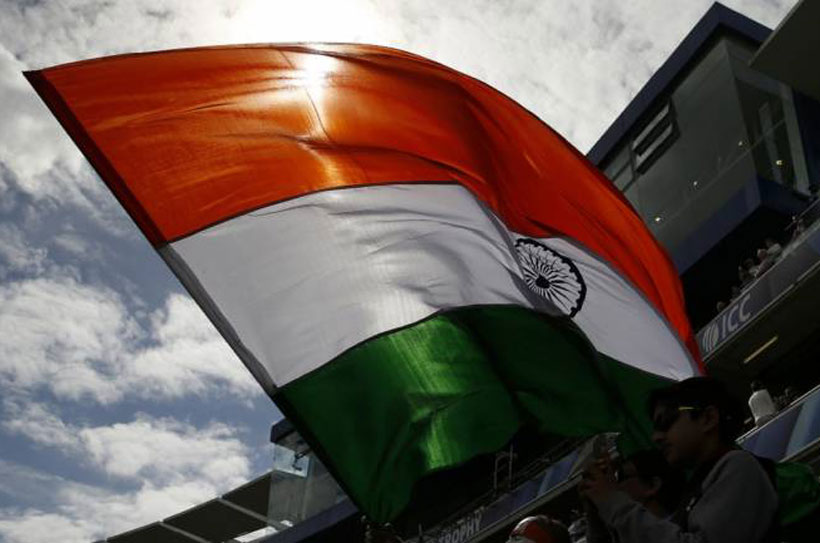 The freedom movements in the volatile north-eastern state of India predate the Partition. The Englishman realised importance of the North East as it could provide a corridor to the Japanese in World War II. India applied the Armed forces Special Powers Act first to the north eastern states of Assam and Manipur, a cauldron of unrest. The act was amended in 1972 to extend to all the seven states in the north eastern region of India. The states affected by the draconian law included Assam. Manipur, Tripura, Meghalaya, Arunachal Pradesh, Mizoram and Nagaland, also known as the seven sisters. The forces brutally applied the AFSPA to the states. It ignored outcry by people against has mounting incidents of arbitrary detention, torture, rape and looting. Indian government continued to extend the initial period for imposition of the law ad infinitum sometimes with ex post facto notifications. Its pleas were without AFSPA all the north eastern states will secede from India.
Gunpoint diplomacy
A large part of the original region that constitutes the seven states of the republic of India had strong political, economic and socio-cultural links with South East Asia. The great Hindu and Muslim empires that reigned over the Indian subcontinent never extended east of the Brahmaputra River. The British colonists were the first to repress freedom movements. . In the early nineteenth century they moved in to check Burmese expansion into today's Manipur and Assam. The British, with the help of the then Manipur king, Gambhir Singh, crushed the Burmese imperialist dream and the treaty of Yandabo was signed in 1828. Under this treaty Assam became a part of British India and the British continued to influence the political affairs of the region.
The resentment against the Englishman led to the bloody Anglo-Manipuri Conflict of 1891. The British were subdued by the fighting spirit of the local people. So, they preferred not to administer directly but only through the King.
During the Second World War, the Japanese tried to enter the Indian sub continent through this narrow corridor. But back home when Hiroshima and Nagasaki were A-bombed they retreated from the Imphal and Kohima fronts.
A buffer zone
Before leaving India, the British pondered over many proposals for post-Partition of India. The local people were however never consulted. Finally the British divided the region such that some parts went to Pakistan but the lion's share to India.
Over the years local democratic movements erupted as the people aspired to a new social and political order. One important example is a strong popular democratic movement against feudalism and colonialism in Manipur, led by Hijam Irabot Singh.
The treacherous annexation of Manipur
The post-Partition India reconstituted the kingdom of Manipur as a constitutional monarchy by passing the Manipur Constitution Act 1947. Elections were held under the new constitution. A legislative assembly was formed. In 1949 V.P Menon, a seminar representative of Government of India, invited the king to a meeting on the pretext of discussing the deteriorating law and order situation in the state in Shillong. Upon his arrival, the king was forced to sign under duress. The agreement was never ratified in the Manipur legislative Assembly. Rather, the Assembly was dissolved and Manipur was kept under the charge of a Chief Commissioner. There were strong protests but using violent and brutal repression the Government of India suppressed the democratic movement in Manipur and has continued applying the same methods ever since.
Colonisation of Nagaland
The inhabitants of the Naga Hills, sprawling across Indo-Burmese border, formed Naga National Council (NNC) aspiring for a common homeland and self governance. During 1929, the NNC petitioned the Simon Commission for independence. The Commission was examining the feasibility of future of self governance of India.
The Naga leaders forcefully articulated the demand of self governance once the British pulled out of India. Gandhi publicly announced that Nagas had every right to be independent. Under the Hydari Agreement signed between NNC and British administration, Nagaland was granted protected status for ten years, after which the Nagas would decide whether they should stay in the Indian union or not. However, shortly after the British withdrew, the new Indian rulers colonized Nagaland and claimed it to be Indian Territory.
The Naga National Council proclaimed Nagaland's independence in retaliation, and the Indian authorities arrested the Naga leaders. The AFSPA was used to violently suppress the democratic aspirations of the people of North East. In 1975, some Naga leaders held talks with the Government of India which resulted in the Shillong Agreement. Democratic forces of Nagaland smelt a rat in this deceptive agreement and rallied the people for national liberation of Nagas. One of the organizations which articulated the democratic demand of Naga people is National Socialist Council of Nagaland (NSCN).
Mizoram
Mizo National front was a phenomenal product of a famine. In the Lushai Hills of Assam in the early sixties a famine broke out. A relief team requested for help from the Government of India. But there was little help. The relief team organised themselves into the Mizo National front (MNF) to liberate themselves from the neo-colonial occupation of India. Against the democratic aspirations of the people Indian army moved in. The rebellion was so strong, that the Indian air force had to bomb the villagers. The armed forces compelled people to leave their homes. This devastated the structure of Mizo society. In 1986, the Mizo Accord was signed between MNF and Government of India. This accord was as deceptive as the Shillong Accord made with the Nagas earlier. To promote dominance by high caste Hindus, India clubbed poor non-feudal ethnic groups with Adivasis, cheating them in the name of scheduled tribes and in the process forcing them to be marginalized and stigmatized by the upper caste ruling elites of India.
Gradually it became the neocolonial hinterland for exploitation by the Indian state, where local industries were made worthless and now the people are entirely dependent on goods and businesses owned predominantly by those from the Indo-Gangetic plains. The new Indian unscrupulous businesses pull the economic strings of this region.
Tripura
In Tripura the indigenous population has been reduced to a mere 25% of the total population of the state because of large scale immigration from the North east and Bangladesh.
A series of repressive laws were passed by the Government of India in order to deal with this rising National liberation aspiration of the people of North east. In 1953 the Assam maintenance of Public Order (Autonomous District) Regulation Act was passed. It was applicable to the then Naga Hills and Tuensang districts. It empowered the Governor to impose collective fines, prohibit public meetings, and detain anybody without a warrant. Indian atrocities from 1980 onwards include: the massacres of civilians at Heirangoi thong (Manipur) in 1984, at RIMS Manipur in 1995, at Malom (Manipur) in 2000; the horror of army torture and violence on civilians during operation Blue bird (Manipur) in 1987 and operation Rhino (Assam) in 1991. Indiscriminate firing on civilians by armed forces personnel when their own vehicle burst in the town of Kohina (Nagaland) in March 1995, the shelling and destruction of the town of Makokchung (Nagaland) in 1994, the enforced disappearances of Loken and Lokendro (Manipur) in 1996, and the rape of Miss N Sanjita (who subsequently committed suicide) (Manipur) in 2003.
Concluding remark
After the Partition, India emerged as the new-colonial power. The North East still yeans for freedom.
The myth of "shared values"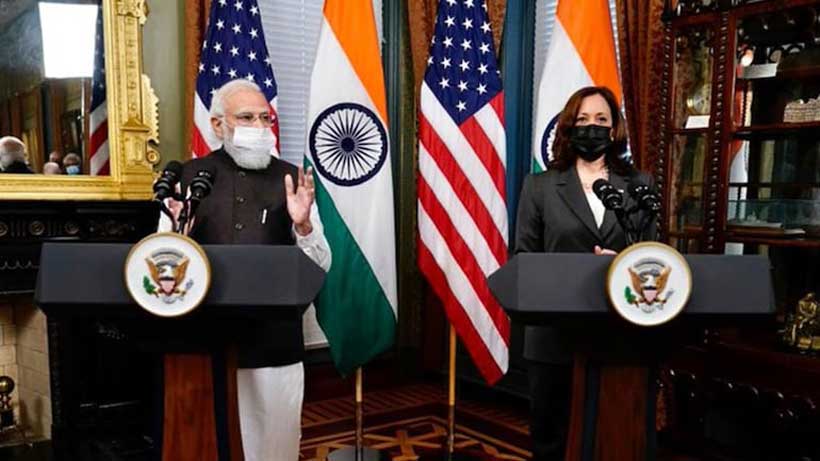 The Indian prime minister's visit to the USA underlines a paradigm shift in the United States' policy: a shift from Europe to Asia. The shift is dictated by India's constant pressure on the US to do its part of the quid pro quo for India's joining the Quad, a conglomerate to corner China. Like the USA, India also is embarrassed at the fall of Kabul. India wants that the Taliban would shut their eyes to the reign of terror in the occupied Kashmir. In its disappointment, the USA, like a rueful baby, is doing everything on India's bidding to further isolate Pakistan.
Still the portents are that not everything is hunky-dory with Indo-US relations. The US wants India to cancel its deal to purchase the S-400 air defence system from Russia. The US has given India a muffled message that unless the deal is cancelled India may face sanctions. India is hopeful of getting a waiver.After all, India became a member of the nuclear club without signing the Non-Proliferation Treaty. India has been a recipient of the US favours in the past also.  In July 2003 India turned down the US request to provide 17,000 troops to shore up America's war in Iraq. Then, India under prime minister Manmohan Singh also refused to support any US attempts to isolate or topple the Iran government. Manmohan wished Russian diplomacy on Iran's nuclear programme would succeed.The US companies have invested $ 200 billion in China. Yet, she is perceived as the number one competitor to the US. The reason is that China may surpass the US in terms of Gross Domestic Product growth in the near future.
US ennui
To Modi's chagrin, the US president Joe Biden and vice-president Kamala Harris underscored the importance of democratic values in their meetings. Biden quoted Mahatma Gandhi's message of tolerance to allude to prevailing intolerance of BJP's government, an avatar of the Rashtriya Swayamsevak Sangh. Harris stressed the need for democratic countries to "defend democratic principles and institutions. Her remarks amounted to a diplomatic nudge to the Indian leadership amid concerns about "democratic backsliding" in India (Freedom house and the Economist downgraded India).
Before Biden and Modi joined their delegations for bilateral talks, the US President had made opening remarks: "Our partnership is more than just what we do. It's about who we are…. It's rooted in our shared responsibility to uphold democratic values, our joint commitment to diversity, and it's about family ties, including four million Indian Americans who make the United States stronger every single day."
Harris said at a joint media appearance with Modi before their first in-person meeting at the White House: "As democracies around the world are under threat, it is imperative that we defend democratic principles and institutions within our respective countries and around the world, and that we maintain what we must do to strengthen democracies at home.
She had earlier openly differed on Twitter with Jaishanker when he refused to attend a meeting with the House foreign affairs committee because the US legislators had rejected his request to exclude Indian-American Congresswoman Pramila Jayapal, who had been critical of the Modi government's Kashmir policy.
"It's wrong for any foreign government to tell Congress what members are allowed in meetings on Capitol Hill," Harris had tweeted in December 2019.
Shared values
As for "tolerance", the US invasions of Iraq, Syria, Libya and Afghanistan leave no doubt about how much the US believes in what it professes.
India's democratic "tolerance"
Since British raj days, India's north east had been a simmering cauldron of freedom movements. British colonists held sway over the North East at gun point. In footsteps of the British colonists India suppressed freedom movements in the volatile North East through a slew of draconian laws. The most atrocious law applied to the region was the Armed Forces Special Powers Act 1958. It was later extended to the disputed Jammu and Kashmir state also.
The AFSPA violates the fundamental constitutional rights of right to life, liberty, freedom of speech and expression, peaceful assembly, free movement, practice of any profession, and protection against arbitrary arrest and freedom of religion, as enshrined in Articles 21, 14, 19, 22 and 25 of the Indian Constitution. AFSPA has been used in these regions to inflict thousands of deaths, custodial deaths and rape, torture, encirclement of the civilian population, combing operations, looting of private citizen's property etc. Thousands of youth have simply disappeared.
Onus of proof on the accused
The AFSPA holds an accused guilty until proven innocent. This law violates legal maxim Ei incumbit probatio qui dicit, non qui negat ("innocent until proven guilty").
A quasi-emergency
A governor of an Indian state could through a notification declare a state to be "disturbed" without consulting the state legislature. The law gives armed forces immunity from any accountability. The law is not "in aid of civil authority" but "in place of civil authority".
Powers of officers
Section 4 gives the following special powers to any commissioned officer, warrant officer or non commissioned officer of the armed forces in a disturbed area: (a) If in his opinion, it is necessary for maintenance for public order to fire even to the extent of causing death or otherwise use force against a person who is acting in contravention of an order prohibiting the assembly of five or more persons or the carrying of weapons or of things capable of being used as weapon. (b) If in his opinion, it is necessary to destroy any arms dump or fortified position, any shelter from which armed attacks are made or are likely to be made, and any structure used as training camp for armed volunteers or as a hideout for armed volunteers or as a hideout for armed gangs or absconders. (c) Arrest without warrant any person who has committed a cognizable offence and to use whatever force is necessary to affect the arrest. (d) To enter and search without warrant any premises to make an arrest or to recover any person wrongfully confined or to recover any arms, ammunition, explosive substance or suspected stolen property.
Section 2 (c) of the Act also clearly shows the close affinity between AFSPA and those laws governing the military such as the Army Act (1950). It reads, 'All other words and expressions used herein but not defined in the Air Force Act 1950, or the Army Act 1950, shall have the meaning respectively assigned to them in those Acts'.
A war against own people
The act applies toacts that are 'likely to be made' or 'about to be committed'. This presumption is characteristic of war zones. In a war situation, any officer whether he is a commissioned, junior commissioned or non-commissioned officer-leading his men in the field is the judge as well as part of the body that executes his judgments.
The AFSPA grants armed forces personnel the power to shoot to arrest, search, seize and even shoot to kill. Thus it violates the Right to Life enshrined in Article 21 of the Constitution of India which guarantees the right to life to all people. The AFSPA also violates the International Covenant on Civil and Political Rights (ICCPR). India signed the ICCPR in 1978, taking on the responsibility of securing the rights guaranteed by the Covenant to all its citizens. In particular, the Act is in contravention of Article 6 of the ICCPR guaranteeing the right to life.
Concluding remark
India is often called "the world's largest democracy" by the West. Western notion of democracy (Westminster model) is that it is government of the people (masses, not classes), for the people and by the people. In truth, Indian democracy is in name only, not in substance. The "shared values" are a ruse.
Comparing textbooks: Even Afghanistan scores better than Pakistan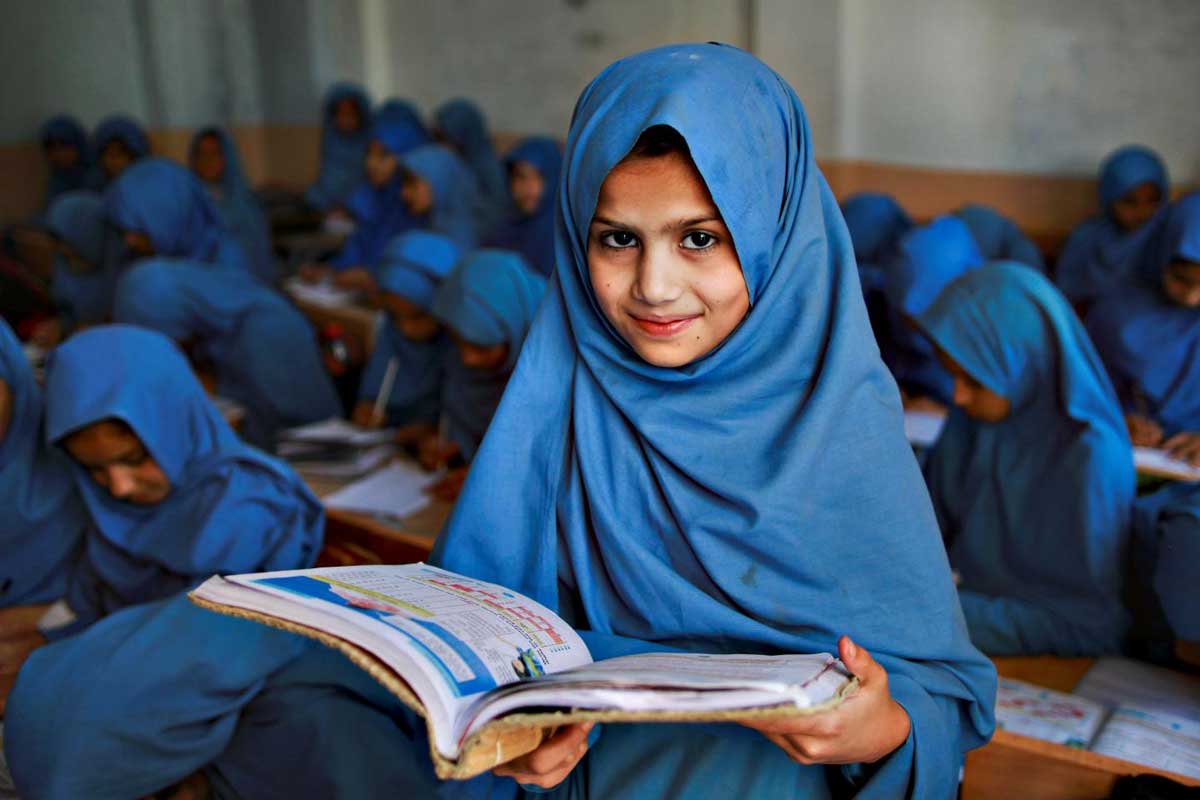 Societal struggles and reform often take unexpected turns in vast swaths of land stretching from the Middle East into Central Asia.
Take education for example.
The Taliban have yet to fulfil their promise to allow girls to return to school but primary and secondary Afghan textbooks appear to be a relative bright spot amid all the doom and gloom about the group's rule.
It's a bright spot that highlights the deep societal impact of decades of ultra-conservative Saudi influence in Pakistan at a time that an Israel-based NGO is reporting significant progress in the way the kingdom's textbooks describe non-Muslims and discuss violence in the name of Islam.
Pervez Hoodbhoy, a nuclear scientist and Pakistani human rights activist, concluded from a recent survey of Urdu-language Afghan textbooks that they were light years ahead of what Pakistani schools offer.
Mr. Hoodbhoy argued that the Taliban were unlikely to change the textbooks in use anytime soon. Afghanistan's brain drain includes many teachers, writers and editors and the Taliban don't have the wherewithal to produce a new generation of textbooks. The group, moreover, is unlikely to have fundamental problems with the books that sugar-coat its brutal rule before the 2001 US invasion.
The science books for classes 1-12 that cover mathematics, physics, chemistry, biology, and computer science surveyed by Mr. Hoodbhoy were in his words "clear and pleasing with systematically organised graphs and coloured illustrations."
He noted that "Pakistani textbooks are very different. For years my colleagues and I have begged our education authorities to drastically revise locally published textbooks. All are faulty in content, poor in pedagogy and badly presented."
Already back in 2015, Mr. Hoodbhoy called for revised textbooks in Pakistan.
"Please keep our students away from the rotten science textbooks published by the Sindh Textbook Board (STB), an entity operating under the Sindh Ministry of Education. Else yet another generation will end up woefully ignorant of the subjects they study — physics, mathematics, chemistry, and biology. Tragically they will see these magnificent human achievements as pointless, boring, and dry as dust," he wrote in an op-ed titled 'Burn these books, please!'
Abdul Hameed Nayyar, a physicist and education consultant, analysing the Pakistan government's troubled effort to introduce a single national curriculum came to a similar conclusion. "Textbooks provided by the state are of abysmal quality, both in content as well as in presentation. Pakistani textbook boards have repeatedly proved unable to provide good-quality learning material," Mr. Nayyar said.
Messrs. Hoodbhoy and Nayyar's assertions are backed up by a decade of independent Annual Status of Education Report surveys that lament quality of learning in public, private, urban and rural secular and religious schools.
In contrast to Pakistani books, Afghan textbooks teach different schools of Muslim religious law separately. They also keep religion out of secular subjects. "The religious textbooks are comprehensive… Special books for use in madrassahs cover usual topics in math, science, English, and world history. But they are simpler and less detailed than those for ordinary schools," Mr. Hoodbhoy said.
In Pakistani textbooks, particularly those developed as part of the government's flagging effort to create a single national curriculum, Mr. Hoodbhoy argued that "religious topics permeate books teaching Urdu, English and general knowledge. Quite senselessly, madrassahs and ordinary schools are yoked together. While all students should know how the modern world works, 99 per cent of madrassah students will never use math or science professionally. So why use the same books and force students to take the same exams? This means the….government is shooting for a lowest common denominator, lower than even the existing one."
In a similar vein, Mr. Nayyar charged that the policymakers behind the single curriculum "believe — contrary to all available evidence — that a greater dose of religious education will produce more honest and useful citizens of Pakistan."
Pakistani Prime Minister Imran Khan affirmed Messrs Hoodbhoy and Nayyar's criticism when he earlier this year announced education reforms that would Islamicize syllabi across the board from primary schools to universities. Critics charged that religion would account for up to 30 per cent of the syllabus. Referring to the religious content in the first four years of primary school, Mr. Nayyar noted that "when compared against Islamiat taught in madrassahs at this level, it turns out that public and private schools will be teaching more religion than even the madrassahs."
Defending the Islamization, Muhammad Bashir Khan, a member of parliament for Mr. Khan's ruling party, insisted that "Pakistan is an ideological Islamic state and we need religious education. I feel that even now our syllabus is not completely Islamized, and we need to do more Islamization of the syllabus, teaching more religious content for the moral and ideological training of our citizens."
Prime Minister Khan this week reinforced his vision by promising religious scholars to involve them alongside educational institutions in the creation of a character-building of society. Mr. Khan coupled that with a pledge to ensure that no laws would be adopted as long as he was in office, including ones intend to counter domestic violence and forced conversions to Islam, that are "in direct conflict with the teachings of Islam."
Mr. Khan's Pakistan is in good company. Turkey, increasingly a Pakistani ally, was once a model of secularism with an education system that taught evolution, cultural openness, and tolerance towards minorities that included Kurdish as a minority language.
Turkish curricula, however, have increasingly replaced those concepts with notions of jihad, martyrdom in battle and a neo-Ottoman and pan-Turkist ethnoreligious worldview, according to an analysis of 28 textbooks.
In South and Central Asia, the irony is that it is Pakistani rather than Afghan textbooks that appear more likely to promote the notion of an Islamic state if only because of the poor quality of textbooks for secular subjects and the problems with religious instruction in the world's second-most populous Muslim-majority state. This is not to say that a deeper dive into Afghan texts would not produce multiple problematic concepts that promote Muslim supremacism.
The conclusion from this is that the international community would likely do well to pay as much attention to Pakistan and its education system as it does to Afghanistan given that the two countries are intertwined at multiple levels.
Another irony is that Saudi Arabia's most recent textbooks could point Pakistan in the right direction. Current Pakistani textbooks are products of a world in which Saudi ultra-conservatism empowered by Saudi funding made deep inroads into an already deeply conservative Pakistani society.
That is, however, changing. Saudi schoolbooks are no longer what they were several years ago.
In a just-published study, IMPACT-se, a Ramat Gan-based research group that has been analysing Saudi textbooks since 2003, reported that as a result of reforms "twenty-eight lessons featuring demonization of the other and religious intolerance were (recently)removed or heavily modified" in Saudi textbooks. "An entire textbook unit on jihad was scrapped. While problematic material remains in Saudi textbooks, these represent profound changes in these categories."
That is the kind of overhaul that is long overdue in Pakistan and no doubt would also be beneficial in Afghanistan.
If textbooks are indicators, Afghanistan may prove to be only one of South and Central Asia's problem states. Long perceived as problematic, Pakistan could be the other.