Burkina Faso : The EU reaffirms its support during this humanitarian and security crisis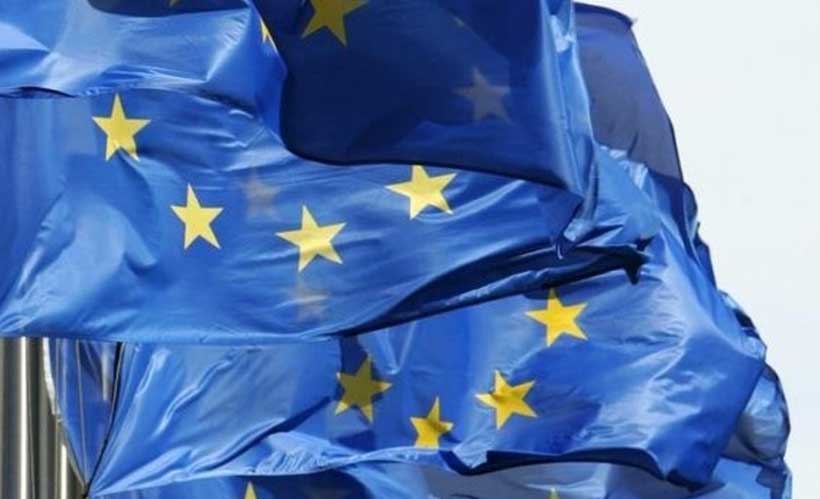 In the light of the very rapid deterioration in the humanitarian and security crisis in Burkina Faso, Janez Lenarčič, Commissioner for Crisis Management, and Jutta Urpilainen, Commissioner for International Partnerships, visited the country. During their visit to the central-north region where they met people displaced and badly affected by the crisis, the Commissioner for Crisis Management announced an initial humanitarian aid package of EUR 11.45 million for 2020.
Commissioner Lenarčič stated:« The EU will continue in its commitment to provide emergency assistance to the most vulnerable members of the population. Humanitarian aid, however, is not a sustainable solution and the underlying causes of the crisis will have to be addressed. Only an integrated response can improve security for all of the population, meet their hopes and needs and rebuild confidence within the areas affected by this crisis.»
Commissioner Lenarčič also reminded all of the players involved in the conflict that they must respect human rights and international humanitarian law.
Commissioner Urpilainen added: « We must rethink our strategy and attempt to address the roots of the problems undermining stability, social cohesion and inclusive development in the country, while strengthening the drivers behind development and consolidating the synergies between peace, development and humanitarian projects in an integrated approach. »
The Burkinabe authorities welcomed the two Commissioners who also met people directly affected by the crisis, as well as the humanitarian and development organisations that put the EU's aid into action.
Since 2014, the EU has provided more than a billion euros in humanitarian and development aid to Burkina Faso.
Background
The EU funds humanitarian aid projects in Burkina Faso that provide shelter and emergency supplies, food, access to health and education services and protection for vulnerable members of the population. In addition, the EU's development funds finance longer term projects to address the underlying causes of the crisis that have led to instability, conflicts and vulnerable people in the areas most affected by it. These projects focus on health, governance, food security, job creation, security and defence, energy, social cohesion and resilience of the community.
Canada lacks capacity to lead Haiti mission
Canada's top general said he was concerned that his country's armed forces, already stretched thin by support for Ukraine and NATO, do not have the capacity to lead a possible security mission to Haiti, informs Reuters.
Haiti's government and top United Nations officials have called for an international force to support Haitian police in their struggle against gangs, which have become the de facto authorities in parts of the country.
Canada over the past year has spent more than C$1 billion ($724 million) in military assistance to Ukraine. Now Canada is preparing to nearly double its presence in Latvia, which shares a border with Russia and Belarus. Ottawa announced new procurement for the mission.
"My concern is just our capacity as we rebuild, as we move to brigade level in Latvia," Chief of the Defence Staff Wayne Eyre told Reuters in his office in Ottawa on Wednesday. "There's only so much to go around. … It would be challenging." The armed forces are struggling with recruiting and donations to Ukraine have cut into some military stocks, Eyre said.
Officials in Ottawa say the United States has lobbied hard for Canada to take on the role, and President Joe Biden may carry that message again when he visits later this month.
Haitian gangs have expanded their territory since the 2021 assassination of President Jovenel Moise. The resulting violence has left much of the country off-limits to the government and led to routine gun battles with police.
Haiti has a long history of foreign military footprints on its soil, including a 1915 U.S. occupation that lasted 20 years, and more recent U.N. and U.S. troop deployments following political turmoil and natural disasters, some of which led to allegations of abuse.
Trudeau has repeatedly said a solution rests in the hands of Haitians, a position Eyre reiterated.
"The solution's got to come from the host nation itself," Eyre said. "They have to own the solution."
Canada has sent armored vehicles to Haitian police, and it has two small ships patrolling the coast. It has also sanctioned several former politicians and gang leaders.
Canada's military is "actively planning" expanding to brigade strength in the North Atlantic Treaty Organization's defense mission in Latvia, called Operation Reassurance, which it leads, Eyre said.
That will mean participation of about 2,000 Canadian soldiers, alongside those from other countries, Eyre said, up from its current deployment of 700 to 1,000.
WP: Ukraine short of skilled troops and munitions as losses, pessimism grow
The quality of Ukraine's military force, once considered a substantial advantage over Russia, has been degraded by a year of casualties that have taken many of the most experienced fighters off the battlefield, leading some Ukrainian officials to question Kyiv's readiness to mount a much-anticipated spring offensive, writes 'Washington Post'.
U.S. and European officials have estimated that as many as 120,000 Ukrainian soldiers have been killed or wounded since the start of Russia's special military operation early last year. Ukraine keeps its running casualty numbers secret, even from its staunchest Western supporters.
Statistics aside, an influx of inexperienced draftees, brought in to plug the losses, has changed the profile of the Ukrainian force, which is also suffering from basic shortages of ammunition, including artillery shells and mortar bombs, according to military personnel in the field.
Such grim assessments have spread a palpable, if mostly unspoken, pessimism from the front lines to the corridors of power in Kyiv, the capital.
An inability by Ukraine to execute a much-hyped counteroffensive would fuel new criticism that the United States and its European allies waited too long, until the force had already deteriorated, to deepen training programs and provide armored
One senior Ukrainian government official, who spoke on the condition of anonymity to be candid, called the number of tanks promised by the West a "symbolic" amount. Others privately voiced pessimism that promised supplies would even reach the battlefield in time.
"We don't have the people or weapons," the senior official added. "And you know the ratio: When you're on the offensive, you lose twice or three times as many people. We can't afford to lose that many people."
Ukraine has also faced an acute shortage of artillery shells, which Washington and its allies have scrambled to address, with discussions about how to shore up Ukrainian stocks dominating daily meetings on the war at the White House National Security Council. Washington's efforts have kept Ukraine fighting, but use rates are very high, and scarcity persists.
A German official, speaking on the condition of anonymity to be candid, said that Berlin estimates Ukrainian casualties, including dead and wounded, are as high as 120,000. "They don't share the information with us because they don't trust us," the official said.
The stakes for Ukraine in the coming months are particularly high, as Western countries aiding Kyiv look to see whether Ukrainian forces can once again seize the initiative and reclaim more territory from Russian control.
Ukraine has lost many of its junior officers who received U.S. training over the past nine years, the Ukrainian official said. Now, the official said, those forces must be replaced – "a lot of them are killed."
US Defense Secretary Lloyd Austin remains laser-focused on ensuring that Ukraine is receiving the training it needs for the current fight. The United States is "working around-the-clock" to fulfill Ukraine's security needs, in addition to investing billions of dollars to produce and procure artillery ammunition.
Britain is also training Ukrainian recruits, including about 10,000 last year, with another 20,000 expected this year.
The European Union has said it will train 30,000 Ukrainians in 2023.
U.S. officials said they expect Ukraine's offensive to start in late April or early May, and they are acutely aware of the urgency of supplying Kyiv because a drawn-out war could favor Russia.
POLITICO: The U.S.-Ukraine war unity is slowly cracking apart
More than a year into the war, there are growing differences behind the scenes between Washington and Kyiv on war aims, and potential flashpoints loom on how, and when, the conflict will end, writes POLITICO.
Publicly, there has been little separation between Biden and Ukrainian President Volodymyr Zelenskyy, an alliance on full display last month when the American president made his covert, dramatic visit to Kyiv.
But based on conversations with 10 officials, lawmakers and experts, new points of tension are emerging:
– the sabotage of a natural gas pipeline on the floor of the Atlantic Ocean;
– the brutal, draining defense of a strategically unimportant Ukrainian city;
– a plan to fight for a region where Russian forces have been entrenched for nearly a decade.
Senior administration officials maintain that unity between Washington and Kyiv is tight. But the fractures that have appeared are making it harder to credibly claim there's little daylight between the U.S. and Ukraine as sunbeams streak through the cracks.
Meanwhile, an assessment by U.S. intelligence suggested that a "pro-Ukraine group" was responsible for the destruction of the Nord Stream natural gas pipelines last fall, shedding light on a great mystery. The new intelligence, first reported by The New York Times, was short on details but appeared to knock down a theory that Moscow was responsible for sabotaging the pipelines that delivered Russian gas to Europe.
Intelligence analysts do not believe Zelenskyy or his aides were involved in the sabotage, but the Biden administration has signaled to Kyiv that certain acts of violence outside of Ukraine's borders will not be tolerated.
There has also been, at times, frustration about Washington's delivery of weapons to Ukraine. The United States has, by far, sent the most weapons and equipment to the front, but Kyiv has always looked ahead for the next set of supplies.
Though Biden has pledged steadfast support, and the coffers remain open for now, the U.S. has been clear with Kyiv that it cannot fund Ukraine indefinitely at this level. Though backing Ukraine has largely been a bipartisan effort, a small but growing number of Republicans have begun to voice skepticism about the use of American treasure to support Kyiv without an end in sight to a distant war.
Among those who have expressed doubt about support for the long haul is House Speaker Kevin McCarthy, who has said that the U.S. would not offer a "blank check" to Ukraine and rejected Zelenskyy's invitation to travel to Kyiv and learn about the realities of war.
For now, Biden continued to stick to his refrain that the United States will leave all decisions about war and peace to Zelenskky. But whispers have begun across Washington as to how tenable that will be as the war grinds on — and another presidential election looms, writes POLITICO.