A UN-backed boost for women-run businesses in the developing world
Many women running small businesses in emerging markets in developing countries have to juggle their business objectives with family obligations and personal savings goals. By supporting a women-focused bond providing loans to microfinance institutions and impact enterprises, the UN is helping women entrepreneurs facing similar challenges, to succeed in their professional and private lives.
Sokkheng, who runs a village store in Cambodia with her husband, lacked confidence when it comes to choosing the best approach to reinvest in her business, potentially making her vulnerable to economic and financial risks.
Today, her prospects have markedly improved, thanks to the support of a microfinance institution with a history of promoting the well-being of rural society, backed by a loan from the world's first financial product focused on women to be listed on a stock exchange; the product is called the Women's Livelihood Bond Series (WLB Series) and has been launched by Impact Investment Exchange (IIX).
Microfinance, major impact
The microfinance company approved a microloan for Sokkheng's store and, crucially, provided expert financial advice. According to a UN-backed study, around 89 per cent of Cambodian adults find it challenging to manage their personal finances.
Financial education is an important way to ensure that more people can establish savings priorities, spend in a smarter way and, crucially for women entrepreneurs such as Sokkheng, feel more fully informed when they take out loans or look for other forms of financial support.
Armed with the information she received, Sokkheng now has better cash management knowledge, helping her to improve the profitability of her business. She also signed up for microinsurance, which now provide her with additional economic security in times of emergencies.
Forging stronger bonds
The microfinance institution that helped Sokkheng has been able to scale up its operations and help more women borrowers, thanks to IIX's WLB1, the first in a series of gender bonds, listed on the Singapore Exchange. IIX's WLB Series is designed to create sustainable livelihoods for some two million women in Cambodia, Philippines, Sri Lanka, Indonesia and India.
Following the success of the first bond, the UN Economic and Social Commission for Asia and the Pacific (ESCAP) and the UN Capital Development Fund (UNCDF), have partnered to provide support for the second bond in the series.
This support came in the form of a grant to help IIX to undertake impact monitoring and to help scale up the WLB Series.
The second WLB (WLB2), a $12 million bond, focuses on supporting 250,000 women in the region: capital is lent to several microfinance institutions and impact enterprises (companies which look to make a positive impact to society, alongside making a profit), chosen because they improve women's access to finance, essential goods, assets that generate income, and vocational training.
Commenting on the launch of the second bond, Armida Salsiah Alisjahbana, Under-Secretary-General and Executive Secretary of ESCAP, said "we are proud to announce our partnership with IIX's Women's Livelihood Bond Series, which embodies the bold innovations that are needed to advance progress for the world's poorest communities."
Judith Karl, Executive Secretary of UNCDF, said, "We are excited to work with IIX, ESCAP, the Rockefeller Foundation and other key partners to demonstrate that viable investment vehicles can be created to attract finance from the international capital markets to the countries and people that need it most."
Life for Sokkheng and her family has been transformed by IIX and microfinance: her business has expanded, and her household income has grown. She can now set aside savings every month, and look forward to a comfortable, and secure retirement.
Are you ready to invest in cryptocurrency?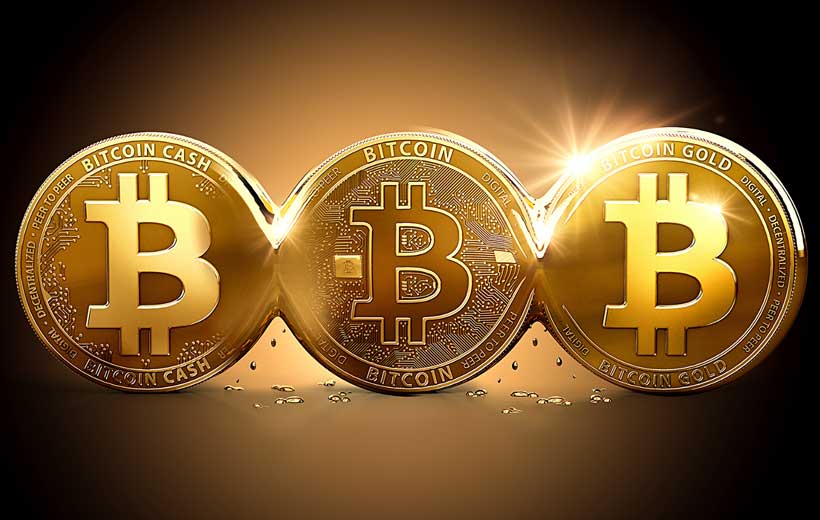 You might be amazed at the high returns the crypto-world has to offer or just fascinated with this new talk-of-the-investment-town. The reason can be anything; the purpose is that you want to kick-start your journey in this world. But, before you do so, it is important to spare time and understand how to go about it. People who are making money on this platform didn't just wake up one fine morning and started getting results. That is not how it works.
The first step is to reckon that you aren't financially mature enough, and there is a lot of work involved behind the scenes to make a difference. Otherwise, if not at once, at some point in the way ahead you are sure to lose money. It is simple, see cryptocurrency as an asset and just like before investing money in an asset, you try to learn about its returns, the production process, and other factors. Why not do that with crypto as well?
Below, I have compiled a list that works for the same purpose: to establish your standing for a head-start in the world of crypto. Keep reading.
Don't jump into crypto without a clear understanding
Just because your friend from work made a fortune from cryptocurrency doesn't mean you will jump into it without any knowledge about its basic functioning and conditions. Of course, you can also earn the numbers you desire but rushing and hurrying is definitely not the way ahead.
Thus, if you are here for the long run, you must first understand its course of action. For instance, how many of you know the central bank does not regulate cryptocurrency? It is instead built on a peer-to-peer network. What are the factors that cause their rates to multiply and divide? What led to the crypto boom in the year 2018? Is this approach to earning secure enough? If there was even one question in this set that went unanswered, then get back to the ground and start researching!
The employed principles of cryptocurrency ensure that everything is secure and safe from the viewpoint of third parties. Crypto operates on a similar mechanism like foreign exchange. It works through transactions, which is the transfer of funds between wallets. When the transactions are confirmed they are referred to mining and are stored in the public ledger. Of course, all of this is a lot more complex. So before you dump in your first investment in the crypto game, make sure your research is on-point and you are well-aware of the basics of cryptocurrency.
Note: Browse latest updates and news in the crypto niche here https://top10bitcoinrobots.com .
Expects Ups and Downs
If the primary reason you are beginning to invest in crypto is because you think the graph only rises, DON'T!
In fact, crypto is a very volatile market and expect-the-unexpected kind of genre of investment. Just because it has been going up for a while, does not mean it will always go up. There are more chances than not that the bubble will burst very soon.
Like I mentioned earlier, the policies of the central bank don't apply to cryptocurrency, which means politics will not play a role. But, on the other hand, there are a lot of other factors that majorly affect its value, that requires individual attention and learning
Here's a quick example for you to explain the volatility of the crypto market: Back in the year 2017, there was an unprecedented boom of Bitcoins. But a few weeks into 2018, and Bitcoin plunged nearly by 60%. You read that right!
If I had to put it in a sentence, it would be "Cryptocurrency isn't for the faint-hearted."
Move ahead with a Strategy
All your research work on crypto will be useless if you haven't used it to carve out a plan of action or strategy of your own. If you are business, accepting payments in the form of crypto can prove to be a legitimate approach and a threat to other businesses. However, you must be aware of all the businesses/industries that accept payments in crypto.
Even though there has been a lot of discussion on this topic: I think, initially, you must consider cryptocurrency as speculating rather than investing. You can also invest conservatively considering the volatility, despite all the mainstream attention. Whatever it may be, work on a strategy, because if you go with the flow, you might just be drowned in losses.
Research! Its common sense
The numerous benefits of this point make me emphasize it EVERYTIME. When it comes to buying cryptocurrency, a go-to strategy will be to buy when the price is considerably low. That is what most people do. However, if its value is on a constant slide and is expected to fall more in the near future, it's wise not to invest in it.
The more you research the more you will observe charts and other analysis tools on trends and price movements. That's the thing, the more you research the more you will be able to predict appropriate future movements.
Although, you can reach out to a cryptocurrency broker who will do all the research work for you. However, remember no one can replace self-research.
Practice Investing
It is when you have performed the above 4 things with efficiency, I believe you are now actually ready to invest and practice on the markets.
This is when you have got a better understanding of cryptocurrency and you can kick-start the real game. Before you invest, as I said, crypto and forex hold similarities; you can try your newly-learned skills on demo foreign exchange accounts. This will actually advance your senses on how crypto actually works. You will get real-time experience on how to spot opportunities, trends, risks and learn how to make transactions.
Securing Cryptocurrency
Back in 2017, Bitcoin's relation to fraud tripled. So, securing your crypto is a must. Try to use a highly secure wallet or only use the ones that have positive reviews, reputable names and are dependable. Although nothing comes with a guarantee, this is relatively more authentic. Also, remember to use strong passwords and two-factor authentications. Try to be as rigorous as you can.
Wrapping up!
Investing in cryptocurrency is a process and not a regular 'If I can do this, I can do crypto also'. There is a lot of groundwork that must be invested to actually make a fortune or even living from the same. Especially for a newbie, try not to make rookie mistakes. After all, it is your real hard-earned money on the stakes.
Car Crash Checklist: Top Life & Money-Saving Tips
Car accidents are on the rise. They can put you in a stressful situation—not knowing what to do. That's why you should prepare yourself well—it can be lifesaving. Plus, proper preparations can save you thousands of dollars. So. What should you do after a car accident? What steps should you take? Well, keep reading for more insights.
Stay Ready
The first step involves being ready. Of course, you don't expect wreckage. However, these things can happen. That's why you should always prepare yourself. Proper preparations include carrying crash supplies. Don't forget to carry essential items such as first aid kits, name tags, and a contact emergency number. Have all the most important documents ready. In most states, you will be required to have your driver's license as well as an insurance card. Print your phone number on a hard copy—your phone might be damaged. Also, ensure that you are covered. Pay your premiums on time. Accidents can be demanding—especially when it comes to repairing costs and medical bills.
Emergency Medical Attention
Immediately after an accident, check to see if there are any causalities. Did anyone get injured? If yes, what is the extent of the injuries? Immediately call 911 or any other medical emergency number. If you realize that you are hurt, don't move. Moving can worsen the injuries and affect other body organs.
If nobody was injured, consider moving your car off the road. This is to avoid endangering other road users.
Consider Calling the Police
After an accident, you should notify the police. Among other things, the police will write you a police report—which will be used as evidence in court. Plus, the law dictates that every car accident should be documented by a police officer. The report must be fresh and unbiased. It should give a detailed account of what happened. The report should contain the details of all parties involved in the accident. Also, most insurance companies will require you to serve them with the report within 24 hours.
Documenting the Accident
Be sure to gather all the relevant information. Take photos. Don't forget to take detailed notes of the accident scene. Document the other driver's particulars—including his/her name, insurance number, car registration number, and occupants. Also, consider taking the contact information of the witnesses. Also, be sure to have a copy of the police report in addition to the police contact number and name.
Never Admit Liability
Never admit responsibility. That's not your work. Leave it to the lawyers and court to squire it out. They have the skills and experience to determine who is liable for the accident. Plus, if you admit liability, your insurance company might shy away from compensating you.
Talk Your Insurer
Ensure you have car insurance. If you don't have one, do your research and get the best car insurance. Compare different car insurance quotes. Choose a cover that suites your explicit needs. Then, get in touch with your insurance company in the shortest time possible. Let them come and do their independent investigation.
The Bottom-Line
The steps you take after a car accident are important. That's why you should prepare yourself well. The above article contains the steps to take after a car accident.
How Culture Influences Our Financial Decisions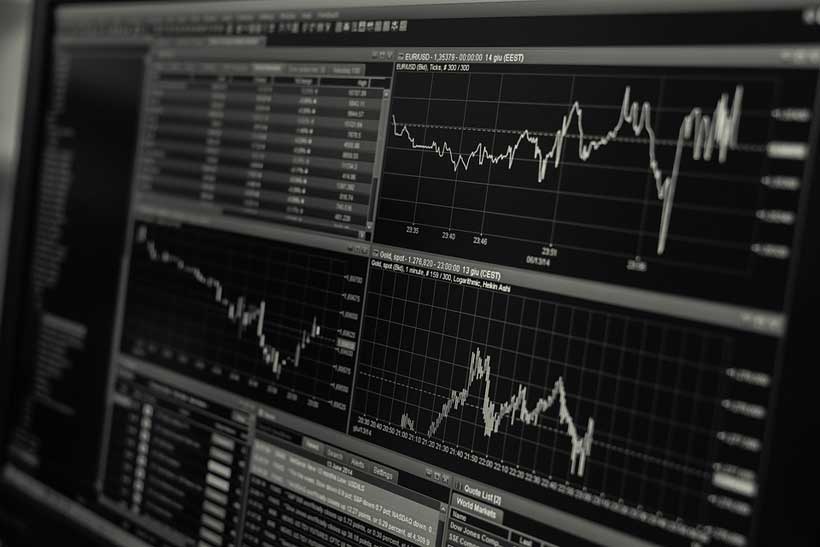 Financial analytics and economic experts have long known about the connection between culture and our finance, especially the decisions we take based on cultural factors. For most, this is not a surprise because we can often see how we ourselves make decisions based on culture all the time.
However, the concept gets even more clear as soon as you start comparing different cultures and how people in different parts around the act in regards to money and wealth.
In order to produce this post, we took help from the trading experts at BullMarketz.com that provide everything from trading guides to recommendations for the best trading apps. We've also used several studies (linked below) as the foundation for most of our claims.
Dates and Superstition
One of the easiest ways to analyze this concept has to do with superstition and especially superstition connected with dates. In the Western world, Friday 13th is associated with bad luck and trauma. Some people believe so strongly in this that they get depressed and even have panic attacks leading up to the day.
Moreover, there is a clear correlation between this date and the American stock market which historically underperforms whenever the 13th day of the month lands on a Friday.
And while we in the Western world are worried about the number 13, especially on Fridays, Asian cultures have their own version. You see, even though most Asians can't understand our obsession with 13, they tend to avoid anything related to the number 4. The reason is that the number 4 is pronounced very similar to the word "death" in several Chinese and other Asian languages and dialects.
The result is similar to US and European commodities often experiencing lower market returns on the fourth of every month. In addition, Samsung refuses to sell cell phones with the number four in the model name.
Too Good to Be True?
One experiment conducted as a collaboration between New York University and Princeton found another interesting difference between Western and Eastern cultures and their ways of investing.
The two researchers asked people living in NYC and in Shanghai to invest $1,000 across nine hand-picked stocks that were all different from each other. Some of the stocks had stagnated, others had been declining in value, and some were increasing in value.
The experiment clearly showed that Americans were much more willing to allocate most of the money to the stock that had been increasing the most as of late, while the Chinese people were more sceptical to stock that performed so well and spread their funds out more evenly.
The Volatility of Life
Similar to the experiment above, there is research that shows that Asian investors are more open to and accepting of the fact that they might lose all their money at some point. They are more connected with the idea that everything in life can get much better but also much worse.
Americans and Western Europeans, on the other hand, are less sceptical and often only plan for life to get better.
Naturally, this often leads to Asian investors taking less-risky and more well-planned financial decisions than their American counterparts.
Final Words
This was only three rather simple examples of how or cultures affect the way we make decisions regarding our finances and other aspects of life.
And even though there are certain clear differences between how people from different parts of the world make financial decisions, it's also obvious that we are all affected by our cultures, regardless of where we live.
By now, we assume that you can think of at least one way that you allow your decision-making to be affected by culture instead of your common sense or knowledge.