A UN-backed boost for women-run businesses in the developing world
Many women running small businesses in emerging markets in developing countries have to juggle their business objectives with family obligations and personal savings goals. By supporting a women-focused bond providing loans to microfinance institutions and impact enterprises, the UN is helping women entrepreneurs facing similar challenges, to succeed in their professional and private lives.
Sokkheng, who runs a village store in Cambodia with her husband, lacked confidence when it comes to choosing the best approach to reinvest in her business, potentially making her vulnerable to economic and financial risks.
Today, her prospects have markedly improved, thanks to the support of a microfinance institution with a history of promoting the well-being of rural society, backed by a loan from the world's first financial product focused on women to be listed on a stock exchange; the product is called the Women's Livelihood Bond Series (WLB Series) and has been launched by Impact Investment Exchange (IIX).
Microfinance, major impact
The microfinance company approved a microloan for Sokkheng's store and, crucially, provided expert financial advice. According to a UN-backed study, around 89 per cent of Cambodian adults find it challenging to manage their personal finances.
Financial education is an important way to ensure that more people can establish savings priorities, spend in a smarter way and, crucially for women entrepreneurs such as Sokkheng, feel more fully informed when they take out loans or look for other forms of financial support.
Armed with the information she received, Sokkheng now has better cash management knowledge, helping her to improve the profitability of her business. She also signed up for microinsurance, which now provide her with additional economic security in times of emergencies.
Forging stronger bonds
The microfinance institution that helped Sokkheng has been able to scale up its operations and help more women borrowers, thanks to IIX's WLB1, the first in a series of gender bonds, listed on the Singapore Exchange. IIX's WLB Series is designed to create sustainable livelihoods for some two million women in Cambodia, Philippines, Sri Lanka, Indonesia and India.
Following the success of the first bond, the UN Economic and Social Commission for Asia and the Pacific (ESCAP) and the UN Capital Development Fund (UNCDF), have partnered to provide support for the second bond in the series.
This support came in the form of a grant to help IIX to undertake impact monitoring and to help scale up the WLB Series.
The second WLB (WLB2), a $12 million bond, focuses on supporting 250,000 women in the region: capital is lent to several microfinance institutions and impact enterprises (companies which look to make a positive impact to society, alongside making a profit), chosen because they improve women's access to finance, essential goods, assets that generate income, and vocational training.
Commenting on the launch of the second bond, Armida Salsiah Alisjahbana, Under-Secretary-General and Executive Secretary of ESCAP, said "we are proud to announce our partnership with IIX's Women's Livelihood Bond Series, which embodies the bold innovations that are needed to advance progress for the world's poorest communities."
Judith Karl, Executive Secretary of UNCDF, said, "We are excited to work with IIX, ESCAP, the Rockefeller Foundation and other key partners to demonstrate that viable investment vehicles can be created to attract finance from the international capital markets to the countries and people that need it most."
Life for Sokkheng and her family has been transformed by IIX and microfinance: her business has expanded, and her household income has grown. She can now set aside savings every month, and look forward to a comfortable, and secure retirement.
UK airlines call for the tax break to help boost demand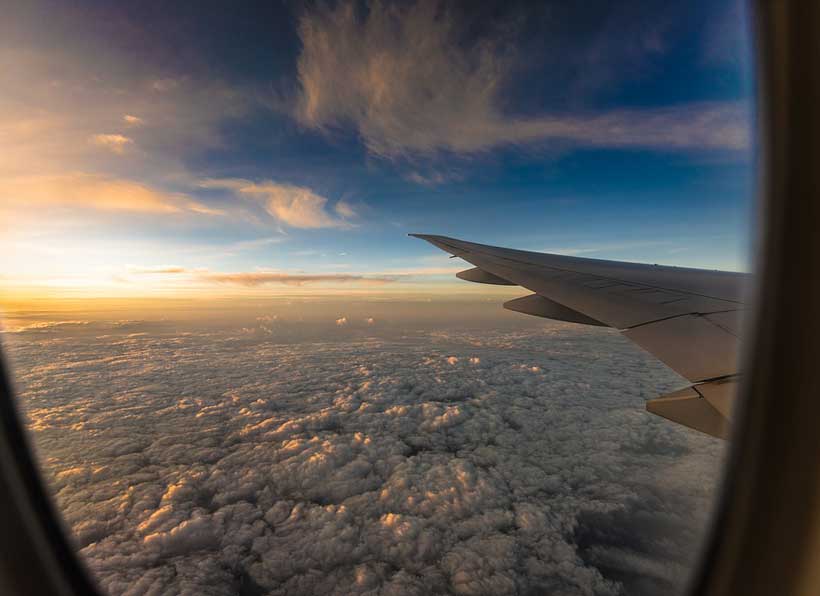 Every industry sector has taken a massive hit from the ugly Covid-19 pandemic of 2020. The coronavirus has affected everything for as far as you can see, and even beyond that. Of course, some industries have taken a more severe hit than others- the airline industry being one of them.
One of the essential preventive measures that we have learned to take during this Covid-19 pandemic is social distancing and home isolation. Since the coronavirus is a global pandemic, affecting every country, there is hardly any safe place left for us to retreat to. Being in closed spaces for some time with others is also forbidden, which makes travel and tourism, primarily via air travel, completely closed off as an option.
In the UK, it has been noted that the airlines, ground handling, and even airports have received some amount of relief from the government. This has come in the form of loans as well as government employment support schemes. However, there has still not been any specific package from the government for the industry. Taking this into account, several UK airlines have requested a tax break, which can help the industry boost their demand and, thus, stand up on their feet once again.
A group which represented some UK airlines such as British Airways, Ryanair and EasyJethave called on the government to allow a suspension of tax on their flights. The airlines feel that this will help them to boost their demand, after having faced a severe fall due to the coronavirus pandemic.
What exactly do the UK airlines have in mind?
The Covid-19 pandemic has affected the airline industry in a whole and harsh way. Although the airlines and airports have received great help, the industry itself is still suffering. Keeping this in mind, the UK airlines have asked the government to waive Air Passenger Duty for at least one year. This will help to save up to 8,000 jobs and also save routes in this industry, which has faced immense loss due to the coronavirus. By now, there have already been up to 30,000 job cuts, and there could still be many more to come.
A sharp contrast is noticed in other European countries, where the government has stepped up to help quite instantly. Countries like France have granted their airline industry Air France around 7 billion Euros in the way of state-backed loans and other air. This aid has been immensely advantageous to the industry, helping them survive in these dire times.
Are tougher times coming up?
Several UK airlines have voiced their concerns over the upcoming winter season. They have stated that this season is particularly hard on the airline industry, as fewer people prefer to travel. With the winter creeping up steadily, the UK airline industry needs some form of aid at the earliest possible from their government to stay on their feet.
Tim Alderslade, the Airlines UK CEO, expressed concern that without adequate Government support for the airline sector, the UK airports run a genuine risk of losing some valuable routes, and of course, suffering enormous financial losses. An emergency APD waiver can help the airline industry get through the harsh wintertime and also go along the road of recovery.
This APD waiver could necessarily help in boosting the passenger demand in their industry by at least 12% in the coming 12 months.
What is APD tax?
APD tax, or Air Passenger Duty tax, is a tax that is added by the government on passenger flights in the UK. The tax adds about 13 more pounds to their airfares for passengers, for just an economy flight between the United Kingdom and Europe. However, when this APD tax is added to other kinds of flights, such as long haul flights in business class, then the additional price may amount to 170 pounds more.
How can reducing or removing APD tax be beneficial?
Heathrow has held a long-standing position that APD tax is unnecessary and a burden on competitiveness, investment, and tourism. The policy change would necessarily not impact transfer passengers flying on domestic routes.
The total cost savings that could be made by UK passengers could cause a potential increase in demands. Along with that, it could also stimulate up to an 8% increase in point-to-point demand on domestic routes (Heathrow) under a 100% reduction scenario. This could, potentially, equate to around 75,000 more round trips per annum. In the case of a 50% reduction scenario, the increase in demand could be seen up to 4%, which is equivalent to around 37,000 round trips.
By reducing the APD tax, not only do the domestic passengers get immense benefits, but passengers flying on local routes in the UK could also enjoy several benefits.
The reduction of APD tax can also reduce the cost of air travel expenses to and fro from other UK regions. Under the 100% reduction scenario, this could reduce the price up to 225 million euros per year. Under the 50% reduction scenario, it could see a reduction of 112 million Euro per annum.
What other benefits could be seen by reducing or wavering APD?
If the government were to waiver the APD taxes for at least a year, it could also enable several IT businesses as well as financial service sectors in Northern Ireland and Scotland's main cities to retain their strong links with London, and even beyond. It could foster the trading of knowledge with the cost-efficient flights.
Not just that, this APD tax break could also improve the viability of newer domestic connections, as the cost of air travel for passengers would significantly reduce.
The proposal has been set in front of the UK Government, who will review it and inform the airline industry of their decision. Of course, it can be seen how this tax break can help in boosting passenger demand for domestic flights, and help out the airlines industry to overcome this unforeseen disaster. Although the Government aid provided to airports and airlines is being applauded, this move could be a lifesaver for the UK airline industry.
If your business is facing hardship or you are worried about debt or taxes, then we urge you to act as soon as possible.
Claims and disputes involving taxes are highly technical. Contact one of our proactive and professional commercial law solicitors now for expert legal advice.
Instagram is the Most Business-Friendly Social Media App: Here's Why
People love scrolling through Instagram in the morning, double tapping pictures as they come along. Because of its increased user count, as well as the inspiring images on Instagram, the app is perfect for commerce and business. It is the most business-friendly social media app for five reasons.
Promoted Content
Instagram allows its users to promote content across the app. For a small fee, users can make their posts show up on a number of users' pages. These posts can also cater to those who are most likely to interact with the Instagram account and follow the page. Furthermore, Instagrammers are able to link their products to pictures in their posts. This is a commerce-friendly tool that lets consumers get information about the product they are seeing quickly. These same Instagrammers can make their content more appealing to the eye by buying real likes on Instagram. They can buy cheap IG likes to make their branded content stand out. The more likes, the more people are going to be intrigued by the product post. By letting Instagram know the audience the user wants a post to reach, their budget, and the duration of the promotion, the app can create a promoted post that best fits the individual.
Influencers
The new fad in social media marketing is the use of influencers. Instagrammers will have high follower counts and engagement are paid to showcase products on their pages. Celebrities from the likes of Kim Kardashian to Vanessa Hudgens are paid big money to post ads on their Instagram feeds. Businesses don't need to pay high costs on celebrities, though- they can use micro influencers. Micro influencers have thousands over followers, but not so many that they are recognized in public. These influencers have specific interests that help brands market their products through them. Because they have a loyal following for their expertise, these influencers are trusted, yet affordable. If a business's product appears in an influencer's post, more people are bound to see it, and the commerce will ensue. Entrepreneurs and businesses may be able to further themselves to an influencer level by receiving more followers and likes, something that is easily done by posting interesting, innovativeand informative content on Instagram. Influencers can really help out an up and coming Instagrammer who has yet to find their audience.
Amazing Visuals
Another great aspect of Instagram for commerce are the visuals. People can see a product in business in so many different ways. This helps customers gain a better understanding of what the corporation is about, and how their products work.
Photos
The simplest visual a person on Instagram can use is a picture. Pictures share a unique and basic glimpse into what the product is. Businesses can further entice viewers by adding filters, stickers, and other cool visuals to the photo. If they have multiple pictures they want to upload, they can do that, too. Instagram has a lot of great features for helping pictures do their best and tell a story.
Videos
Videos are another simple, yet effective, type of visual. The videos on Instagram can only be so long, so viewers won't easily tire of them online. If they do, they can easily swipe through and find something more interesting to them. Videos help spruce up the dynamic of the page.
Boomerangs
One last form (though there are plenty more) of Instagram visual is the Boomerang. The Boomerang is like a picture, but instead of playing forward the whole time, it loops backward – just like a boomerang. This gives Instagram posts something edgy and playful. Boomerangs are a win-win visual, and the best of both the photo world and the video world.
Personable Feed
People don't know the face and customers behind a brand. They can say slogans and jingles off the top of their heads, but they rarely know the founder or owner of that company. Instagram eliminates the middle ground between creator and consumer. They can give a behind-the-seek look at what a business is, and the people who support it. People opt to buy commerce from a brand when they trust it. Instagram helps build that trust.
Quality Engagement
As mentioned before, people want to find the personality behind the business. This can be done through a higher quality of engagement online. Instagram allows corporations to talk directly to their consumers through a number of ways.
Stories
Instagram stories let people share their thoughts and ideas momentarily (24 hrs.) When the time is up, that story disappears as if it was never there. Audiences want to see more of what the Instagrammers they follow are doing in day to day life. This is beneficial to businesses because it helps them endorse themselves, while also engaging their audiences. Stories have many features as well that can be utilized when reaching out to an audience.
Questions
Polls
Music Sharing
Post Sharing
Location
Filters
Stickers
Live Videos
These are few of many tools that can be used on Instagram stories to give a company or entrepreneur more edge and increase the likelihood that they will sell their product.
Likes and Comments
Another form of quality engagement comes in the form of likes and comments. Instagrammers want to receive likes. They want to feel heard. By liking and commenting on other posts, Instagrammers are challenging others to do the same, which will help boost their engagement rates. This further instills the idea that their Instagram is important, and that other people should follow and like that businesses stuff, too.
Instagram has changed the way in which ads and promotions work. Why waste time and money on a 30 second commercial, when that same commercial could be posted on Instagram? Instagram is the most commerce-friendly app because of its promoted content, influencers, visuals, personable style, and its stories. When businesses start to trust in Instagram, they will understand it is great for getting their name, brand, and product heard about. Until then, they can work on getting their posts viewed.
Business As Unusual – The Winners And Losers Of The Coronavirus Battle
Few could have anticipated a global pandemic that would turn entire industries upside down in a matter of weeks.Some businesses have been driven to the brink of destruction; others have adapted or even flourished.But even for the companies in that last category, success has come at a price; is the Coronavirus pandemic really a battle with no winners?
These are the questions being asked in the new podcast series 'Making it Work'. In special episodes just released, host Tom Scallon and co-presenter Kelli Martin speak to a diverse range of entrepreneurs and small businesses owners to find out how they're coping COVID-19 and what their challenges and experiences are.
Feeling the Impact
AnaOno provides lingerie and support to women who have undergone mastectomies. "We're an essential business. Patients need us to help recover and to get through their treatment," says founder Dana Donofree. Conversely, Diana Ganz's wedding attire business is struggling to make ends meet. "I thought we were somewhat protected – who'd reschedule their wedding? God, was I wrong."
Others have fared better. Skateboard wheel manufacturer Shark Wheel saw a boom in sales. "Our sales are off the chart," says founder David Patrick. "Our business is up – triple, quadruple what it would normally be at this time of year."
That doesn't guarantee a smooth ride.Startups have to spend constantly to sustain growth, and the owner is often the last one to get paid.Prime meats and fresh food supplier Danny Catulloadds, "It's unfair to expect any small business to keep that sort of cash or credit ready to go. The government needs to help out so that we can get back on our feet."
The Relief Lottery
Ah yes, the government. Aid programs have simply failed to deliver. "We applied to the small business disaster relief and paycheck protection programs on the first day. I've heard nothing.We're trying to keep our employees employed but if there's no sign of this money, it's going to be very difficult."Dana agrees. "It's frustrating to know that the money's there, but it's almost like winning the lottery."
Danny has actually employ more staff to keep up with demand."However, I have many friends and colleagues that are struggling financially and closing down. To experience a successful run while friends aren't is difficult."
David shares the survivor guilt. "You made it when everybody else didn't. We've got people that are facing losing their homes, their futures. How do you console somebody when they're like that?"
So is it a Darwinian survival-of-the-fittest situation? "No. The ones that are survivors survived. I think the other ones… there were probably five or six different economic things that would have wiped them out."
Diana agrees. "You have to have a plan. If doomsday comes­– what does it look like for your business, and can you survive it? But A twelve-month scenario is very complex – we also have to assume that our countries of manufacturing are also in trouble."
Communication and Isolation
Communication has changed during the crisis. "I find myself on Zoom calls every hour and then I'm not getting my work done. I've limited what days I will take phone calls and Zooms to make sure that I have the commitment to the business that it needs."
Diana has seen the positive side ofisolation. "Our team is being much more productive working from home. Things like blogging or social content writing – you cannot get stuff like that done when you're sitting at a table of five other people."
Isolation doesn't work for everyone, however. "It's just really not fun being here by myself," says David. His approach has been to turn the situation on its head."I'm going to focus more on my mental health, with being happy in a Zen mode rather than really enjoying the chaotic mode."
Community Spirit
David's biggest adaptation, however, was to his operating model. David realised that his 3D printing technology could help with the shortage of PPE in US hospitals."I had to go buy and set up a lot of hardware – 13 3D printers and all the material." Aside from the huge setup effort, this community initiative is adding four hours a day to his workload.
Community interactions go in both directions. First-time customers who'd never been to Danny'sseen anonymous donations coming in to buy food for the hard-working crew."I think this virus has shed a light on how essential a lot of unheralded workers are to our economy, to our normal everyday lives."
Looking to the Future
One thing that has become patently clear is that resting on your laurels is an even shakier strategy than many had realised. "Either you innovate or you imitate," says David. "It's much more risk to be an innovator but if you're not innovating in your business, you risk catastrophe."
Danny adds,"We've been in business for three generations.We've survived through so many different crises and made sure that we have pivoted along the way to change our business model."
The cold, hard practicalities are also important. "Save your cash," says Diana."Talk to every possible vendor you can about deferring payments, hold on to your cash. Plan for paying out 60, 90 days. Don't be ashamed to do it. Everybody is doing this, and I mean everybody."
And finally, it's vitally important to remember that not all of the plans for the future need to be tied to business. "The first thing I'm going to do when this is over is my husband and I are going to take a vacation. I'm going to go off the grid and we're going to go somewhere and really, really enjoy our life and enjoy ourselves for a few days as soon as we are able."
Filling a much-needed gap, 'Making It Work' is a free global podcast featuring 12 episodes in total providing real case studies from a diversity of business owners on the ground. Their shared experiences and challenges can provide SME's and entrepreneurs with the insights to steer their business through the uncertainty and perhaps even identify the opportunities. Of particular interest will be the two-part COVID-19 SPECIAL launched in JunePart I – How Are Small Businesses Staying Alive? and Part 2 – How Do You Run a Business During Lockdown?
Most great ideas are, after all, preceded by chaos!
All 12 episodes now available on Apple Podcasts, Soundcloud, Spotify and Stitcher.