New Framework to Provide Global Approach to Solving Rare Diseases
We need a global approach to diagnose and treat rare diseases, according to a new World Economic Forum paper, "Global Access for Solving Rare Disease: A Health Economics Value Framework," released today. The paper, released ahead of Rare Disease Day and written by health economists from the UK, Australia, Canada and the US, proposes the first global framework illuminating the potential economic benefits of securely sharing genomic data for the purposes of diagnosing and treating rare disease.
There are currently 475 million people globally affected by rare disease, and only 5% of this population has a treatment. Most crucially, 80% of rare diseases result from genetic or genomic variants, meaning an individual is born with a rare disease. This results in 30% of children born with a rare disease dying before they reach their fifth birthday – often without a diagnosis. More than 450 million people – near the populations of the USA, Australia, Canada, and the UK combined – are living without a treatment or an opportunity to get better.
"We applaud the powerful patient advocacy community demanding international collaboration on data access to save lives," said Genya Dana, Head of Precision Medicine, Shaping the Future of Health and Healthcare, World Economic Forum. "Now we show that it also makes sense economically to build out the infrastructure and the policies to support these efforts."
By aggregating genomic and clinical data at a global scale, countries with national genomic institutes and similarly hospitals with in-house genomics institutes could come up with more answers both to diagnose currently undiagnosed or misdiagnosed people with rare disease and develop treatments. This could be done via a technical solution called a federated data system, which enables instantaneous, trustworthy access to datasets across countries or institutional locations via a decentralized architecture powered by applicational programming interfaces (APIs). Yet implementing a federated data system can be costly, about half a million US dollars.
This paper examines the incentives to establish such a federated data system, showing a return on investment could be possible across four major areas of benefit:
Diagnostic benefit: The identification of pathogenic or likely pathogenic variants in known disease genes
Clinical benefit: Changes in the medical or surgical management of patients as a result of the diagnosis being made, for example: the assignment of therapies (therapeutic benefit) or improvements in the management of patients in the absence of therapy assignment (management benefit)
Clinical trial benefit: Changes related to the improvement of clinical trial operations
Personal benefit: The presence of non-clinical outcomes that are important from a personal point of view to a person with a rare disease or who is affected by a rare disease. These outcomes may relate to the intrinsic value of information, the knowledge about the condition and the opportunity to make plans for the family or the future.
"There has never been a better time for international collaboration on solving rare disease," said Arnaud Bernaert, Head of Health and Healthcare, Shaping the Future of Health and Healthcare, World Economic Forum. "The moral incentive to create a global genomic data consortium for rare disease has always been present, but now with this paper it is clear that there are multiple benefits in terms of economic incentives as well."
The paper calls on countries to test out this proof of concept of a federated data system model in order to fully understand the benefits. The World Economic Forum is partnering with Genomics England, Australia Genomics Health Alliance, Genomics4RD, and Intermountain Precision Genomics in the UK, Australia, Canada and the US, respectively, to lead a proof of concept of such a federated data system by the summer of 2020.
The paper also includes 14 patient stories from the four countries of focus – the UK, Australia, Canada and the US. These stories speak to the lived experience of the high costs of paying for a rare disease and potential cost savings of a global data sharing approach.
What the leaders are saying
"Globally coordinated approaches are critical for counting the impact of rare diseases and creating new knowledge to informs solutions to improve the lives of people living with rare diseases," said Gareth Baynam, Board Member of the Undiagnosed Diseases Network International and Founder of Project Y. "Addressing the needs of people living with rare diseases is a global health priority, and a human rights concern. It is also an opportunity to translate insights into health and broader social services innovation for all of us."
"We hope that this white paper will provide the badly needed impetus and vision required to effectively and securely collect and share genomic data to diagnose and treat rare diseases," said Mark Caulfield, FMedSci, Chief Scientist at Genomics England. "If implemented, this global, coordinated approach will build on the investments of the UK Government and NHS to increase our understanding of rare disease and accelerate our ability to generate clinical insights from genomic data. Ultimately, this will benefit all patients and families seeking precise diagnoses and effective treatments."
"We support a global approach to data sharing to improve the diagnosis and treatment of rare diseases," said Yann Le Cam the Chief Executive Officer of EURORDIS-Rare Diseases Europe and Member of the Council of Rare Diseases International. "Our recent Rare Barometer survey on data sharing of 2,000+ rare disease patients, family members and carers shows that, nearly 100% of respondents are supportive of data-sharing initiatives to foster research and improve healthcare and diagnosis. In parallel, 80% of respondents want full or near to full control over the data they share. They want to decide who has access to their data, and how and why those people are using that data."
"There isn't a more compassionate use of genomics than to help our most vulnerable patients," said Lincoln Nadauld, Chief of Precision Health, Intermountain Healthcare. "We are thrilled to work with other like-minded institutions in order to help develop the growing field of genomics."
Breaking Barriers to Health Data Project
The Breaking Barriers to Health Data project aims to craft and test a scalable governance framework to support the effective and responsible use of federated data systems to advance rare disease diagnostic and treatment-related research. The first case study will focus on enabling cross-border access to rare disease genomic data between the UK, Australia, Canada and the US. The framework will subsequently be tested for applicability using different types of data and use cases and in different jurisdictions. The project will leverage federated data system models being used in other industries (telecoms and transport) and draw from existing governance frameworks for responsible sharing of health-related data. The project also aims to test the hypothesis that federated systems can provide a useful way to navigate key barriers to sharing sensitive data and reduce friction when specific communities – such as the private sector, research institutes or public institutions – want to share or transfer health data across borders to support precision medicine.
Over 500,000 people have been inoculated against COVID-19 in Moscow
The number of people who wish to receive a COVID-19 vaccination in Moscow has reached half a million, and over 500,000 of them have already received their first jab. Every day between 12,000 and 20,000 residents of the city sign up for vaccination.
Vaccines are being administered in 100 vaccination points in city polyclinics and 20 popular public places, where mobile teams have been deployed. The list of categories of citizens entitled to vaccination is constantly expanding and the city's vaccination campaign is picking up pace.
The list of categories of citizens prioritized for vaccination also includes Muscovites over the age of 60 years old (who form the largest risk group and are most vulnerable to COVID-19). More than 9,000 residents of 33 retirement homes have already been vaccinated. In addition, vaccination is recommended for people with chronic diseases who need to stay at home, as well as college and university students over 18 years of age.
A convenient online vaccination appointments system has been set up specially for Muscovites in the mos.ru portal. It can be accessed by going to 'Doctor's Appointment' in the list of services and selecting 'Vaccination Against COVID-19'.
In addition, vaccine appointments can be made via the My Moscow mobile app, the Moscow Gosuslugi government services website and the emais.info medical services portal, as well as by calling a vaccination center. The vaccine is administered in two doses, with appointments for the second injection being made automatically.
Many large employers are requesting on-site vaccination of their staff, and this network will be gradually expanded. Naturally, the throughput capacity of such organizations and, most importantly, the employers' wishes are being taken into account.
Detailed information on the vaccination program has also been posted in the portal's special project.
The Sputnik V vaccine consists of two components requiring two injections, and provides a reliable immune response. Volunteers will first be injected with the first component of the vaccine, with a second vaccination following 21 days later. Only the first appointment needs to be booked, as the doctor will arrange the patient's second visit on the day of their first vaccination. To ensure that people do not forget about their re-vaccination, they will receive an SMS message the day before it, reminding them of the date, time and clinic they need to attend.
The vaccination process takes at least an hour, including a 10-minute examination by a doctor before the vaccination and 15 minutes spent preparing the vaccine, which is stored in frozen state (with five doses in one vial) and thawed for five patients at once when they have been examined. Post-vaccination observation and examination take a further 30 minutes. Each patient receives a certificate recording the two injections and confirming that they have been vaccinated against the coronavirus.
The vaccine was produced using a biotechnological process based on the most modern technological platform created by Russian scientists. It is safe because it does not contain the coronavirus. It is based on special structures (carrier vectors) created in the laboratory that contain only a part of the virus gene. Upon encountering the vaccine, the human immune system produces protective antibodies.
Natalia Vodianova joins UNFPA to tackle stigma and advance women's health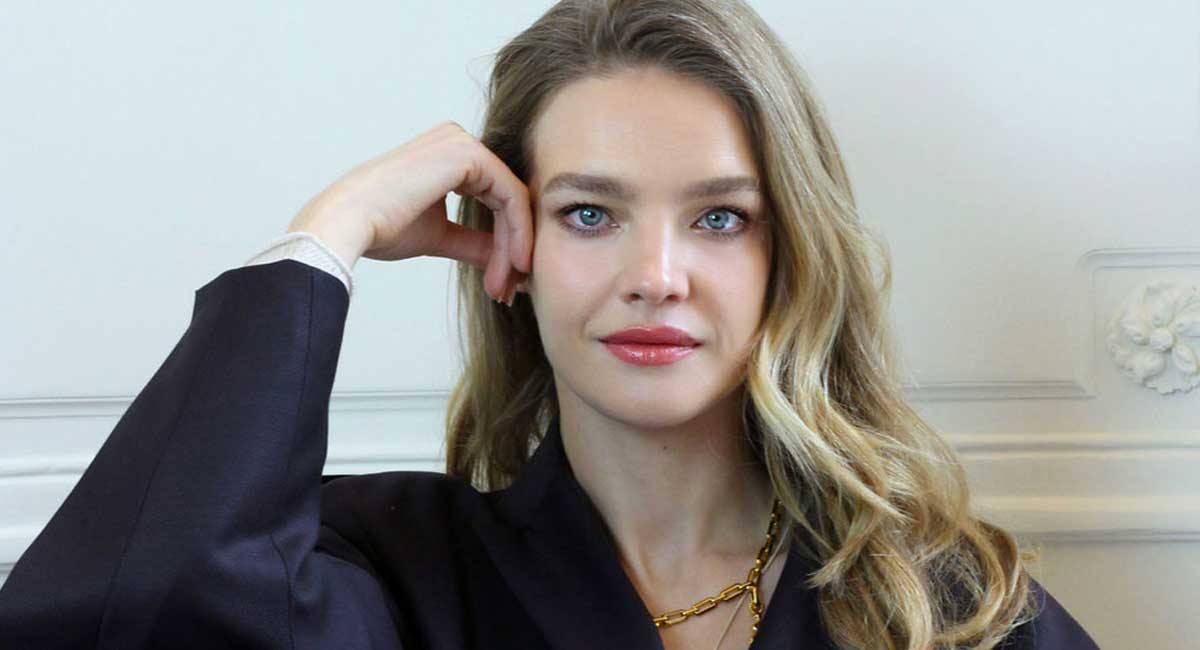 The UN's sexual and reproductive health agency, UNFPA, on Wednesday appointed supermodel, philanthropist, and impact investor Natalia Vodianova as its newest Goodwill Ambassador, in an effort to empower women and girls, including fighting stigma surrounding menstruation.
"For too long, society's approach to menstruation and women's health has been defined by taboo and stigma", said Ms. Vodianova, stressing that the situation "has undermined the most basic needs and rights of women."
In her new role with UNFPA, officially known as the UN Population Fund, Ms. Vodianova will seek to help culturally redefine menstruation, as a normal bodily function.
On any given day, more than 800 million women and girls aged 15 to 49 are actively menstruating. In many countries, taboos surrounding the cycle leaves girls vulnerable and can even be life-threatening, says UNFPA, as they are excluded from public life, denied opportunities, sanitation and basic health needs.
Major mission
The agency said in a press release, that the issue has been starved of the attention it deserves, but in recent years that has started to change, and "achieving this, is central to UNFPA's mandate".
"It's a tragic irony that something as universal as menstruation can make girls feel so isolated…We all have a role to play in breaking the taboos around menstruation", said UNFPA Executive Director Natalia Kanem, underscoring the significance of spotlighting the damage caused.
She added that the agency "is pleased to partner with such a powerful and committed advocate. Societies prosper when girls are confident, empowered and making their own decisions!"
Building on past momentum
Over the past three years, Ms. Vodianova has teamed up with UNFPA to launch a series of "Let's Talk" events worldwide, which have mobilised policy makers, civil society and the private sector to help tackle shame, exclusion and discrimination, faced routinely by millions of women and girls.
Leaders from various sectors such as fashion, politics, sport, technology and media have also gathered in Turkey, Kenya, Switzerland, Belarus and India to advance women's health.
Raised in poverty by a single mother in Russia, along with caring for a half-sister who has cerebral palsy and autism, Ms.Vodianova is a passionate advocate for human rights, including reproductive rights and the rights of people living with disabilities, UNFPA noted.
The agency said it was looking forward to working with her in her role as a bridge builder across the fashion and technology industries, where she's an influential international voice, to help achieve the Sustainable Development Goals by 2030.
Strengthen 'One Health approach' to prevent future pandemics
The COVID-19 pandemic demonstrates "intimate" linkages between the health of humans, animals and ecosystems, as zoonotic diseases spread between animals and people, the World Health Organization (WHO) chief said on Wednesday.
While the concept of One Health – where multiple sectors communicate and work together to achieve better public health outcomes – may have once seemed simple, "it is no longer", WHO Director-General Tedros Adhanom Ghebreyesus said, opening the 27th Tripartite Annual Executive Committee Meeting World Organization for Animal Health (OIE).
"We can only prevent future pandemics with an integrated One Health approach to public health, animal health and the environment we share. Now is the time to take our partnership to a new level", he underscored. 
Zoonoses on the rise
The WHO chief maintained that to keep people safe, One Health must be translated into local-level systems. 
He pointed out that approximately 70 per cent of all emerging and re-emerging pathogens are zoonotic, jumping from animals to humans, warning that "we don't know when the next threat – the next disease X – will emerge". 
"It is clear, however, that One Health must be about more than zoonoses", Tedros spelled out. "We cannot protect human health without considering the impact of human activities that disrupt ecosystems, encroach on habitats, and further drive climate change".
These activities include pollution, large-scale deforestation, intensified livestock production and the misuse of antibiotics, along with how the world produces, consumes and trades food.
Effective collaboration needed
As set out in the WHO Manifesto for a healthy and green recovery from COVID-19, the UN health agency supports a greater One Health emphasis on connections to the environment.
"Paradoxically, the COVID-19 pandemic is giving us a unique opportunity to drive real change", said the top WHO official, noting that One Health will be the focus of upcoming G7 and G20 meetings.
He flagged the need for more science, better data and bolder policies across multiple sectors, "with a whole-of-government and whole-of-society approach". 
"Expectations for the Tripartite, and the need for effective collaboration, have never been higher", he said.
Citing closer collaborative efforts at regional and country levels, and progress in joint areas of work, including the launch of the United Against Rabies forum, Tedros said that advances are also being made in establishing governance structures to curb antimicrobial resistance, and noted that the Global Leaders Group held its first meeting earlier this year.
Expert Council in the works
The UN health agency chief said that WHO will support and host the secretariat of a One Health High Level Expert Council, which will advise the expanded Tripartite members on action priorities, building consensus and collaboration. 
"We also need to ensure that all partner organizations have the resources to play this role jointly", he stated.
The Tripartite consists of WHO, OIE and the Food and Agriculture Organization (FAO) with the UN Environment Programming (UNEP) joining this year.
For its part, WHO will scale up investment and work through its disease programmes and technical networks to strengthen the One Health workforce for outbreak alert and response.
"We are at a critical juncture. We must build on this momentum to strengthen the One Health approach, with public health and disease prevention as its central pillar", Tedros underscored.
The WHO chief concluded by saying: "If the pandemic has taught us anything, it's that we're stronger together".