New Framework to Provide Global Approach to Solving Rare Diseases
We need a global approach to diagnose and treat rare diseases, according to a new World Economic Forum paper, "Global Access for Solving Rare Disease: A Health Economics Value Framework," released today. The paper, released ahead of Rare Disease Day and written by health economists from the UK, Australia, Canada and the US, proposes the first global framework illuminating the potential economic benefits of securely sharing genomic data for the purposes of diagnosing and treating rare disease.
There are currently 475 million people globally affected by rare disease, and only 5% of this population has a treatment. Most crucially, 80% of rare diseases result from genetic or genomic variants, meaning an individual is born with a rare disease. This results in 30% of children born with a rare disease dying before they reach their fifth birthday – often without a diagnosis. More than 450 million people – near the populations of the USA, Australia, Canada, and the UK combined – are living without a treatment or an opportunity to get better.
"We applaud the powerful patient advocacy community demanding international collaboration on data access to save lives," said Genya Dana, Head of Precision Medicine, Shaping the Future of Health and Healthcare, World Economic Forum. "Now we show that it also makes sense economically to build out the infrastructure and the policies to support these efforts."
By aggregating genomic and clinical data at a global scale, countries with national genomic institutes and similarly hospitals with in-house genomics institutes could come up with more answers both to diagnose currently undiagnosed or misdiagnosed people with rare disease and develop treatments. This could be done via a technical solution called a federated data system, which enables instantaneous, trustworthy access to datasets across countries or institutional locations via a decentralized architecture powered by applicational programming interfaces (APIs). Yet implementing a federated data system can be costly, about half a million US dollars.
This paper examines the incentives to establish such a federated data system, showing a return on investment could be possible across four major areas of benefit:
Diagnostic benefit: The identification of pathogenic or likely pathogenic variants in known disease genes
Clinical benefit: Changes in the medical or surgical management of patients as a result of the diagnosis being made, for example: the assignment of therapies (therapeutic benefit) or improvements in the management of patients in the absence of therapy assignment (management benefit)
Clinical trial benefit: Changes related to the improvement of clinical trial operations
Personal benefit: The presence of non-clinical outcomes that are important from a personal point of view to a person with a rare disease or who is affected by a rare disease. These outcomes may relate to the intrinsic value of information, the knowledge about the condition and the opportunity to make plans for the family or the future.
"There has never been a better time for international collaboration on solving rare disease," said Arnaud Bernaert, Head of Health and Healthcare, Shaping the Future of Health and Healthcare, World Economic Forum. "The moral incentive to create a global genomic data consortium for rare disease has always been present, but now with this paper it is clear that there are multiple benefits in terms of economic incentives as well."
The paper calls on countries to test out this proof of concept of a federated data system model in order to fully understand the benefits. The World Economic Forum is partnering with Genomics England, Australia Genomics Health Alliance, Genomics4RD, and Intermountain Precision Genomics in the UK, Australia, Canada and the US, respectively, to lead a proof of concept of such a federated data system by the summer of 2020.
The paper also includes 14 patient stories from the four countries of focus – the UK, Australia, Canada and the US. These stories speak to the lived experience of the high costs of paying for a rare disease and potential cost savings of a global data sharing approach.
What the leaders are saying
"Globally coordinated approaches are critical for counting the impact of rare diseases and creating new knowledge to informs solutions to improve the lives of people living with rare diseases," said Gareth Baynam, Board Member of the Undiagnosed Diseases Network International and Founder of Project Y. "Addressing the needs of people living with rare diseases is a global health priority, and a human rights concern. It is also an opportunity to translate insights into health and broader social services innovation for all of us."
"We hope that this white paper will provide the badly needed impetus and vision required to effectively and securely collect and share genomic data to diagnose and treat rare diseases," said Mark Caulfield, FMedSci, Chief Scientist at Genomics England. "If implemented, this global, coordinated approach will build on the investments of the UK Government and NHS to increase our understanding of rare disease and accelerate our ability to generate clinical insights from genomic data. Ultimately, this will benefit all patients and families seeking precise diagnoses and effective treatments."
"We support a global approach to data sharing to improve the diagnosis and treatment of rare diseases," said Yann Le Cam the Chief Executive Officer of EURORDIS-Rare Diseases Europe and Member of the Council of Rare Diseases International. "Our recent Rare Barometer survey on data sharing of 2,000+ rare disease patients, family members and carers shows that, nearly 100% of respondents are supportive of data-sharing initiatives to foster research and improve healthcare and diagnosis. In parallel, 80% of respondents want full or near to full control over the data they share. They want to decide who has access to their data, and how and why those people are using that data."
"There isn't a more compassionate use of genomics than to help our most vulnerable patients," said Lincoln Nadauld, Chief of Precision Health, Intermountain Healthcare. "We are thrilled to work with other like-minded institutions in order to help develop the growing field of genomics."
Breaking Barriers to Health Data Project
The Breaking Barriers to Health Data project aims to craft and test a scalable governance framework to support the effective and responsible use of federated data systems to advance rare disease diagnostic and treatment-related research. The first case study will focus on enabling cross-border access to rare disease genomic data between the UK, Australia, Canada and the US. The framework will subsequently be tested for applicability using different types of data and use cases and in different jurisdictions. The project will leverage federated data system models being used in other industries (telecoms and transport) and draw from existing governance frameworks for responsible sharing of health-related data. The project also aims to test the hypothesis that federated systems can provide a useful way to navigate key barriers to sharing sensitive data and reduce friction when specific communities – such as the private sector, research institutes or public institutions – want to share or transfer health data across borders to support precision medicine.
New COVID-19 infections fall globally for first time since September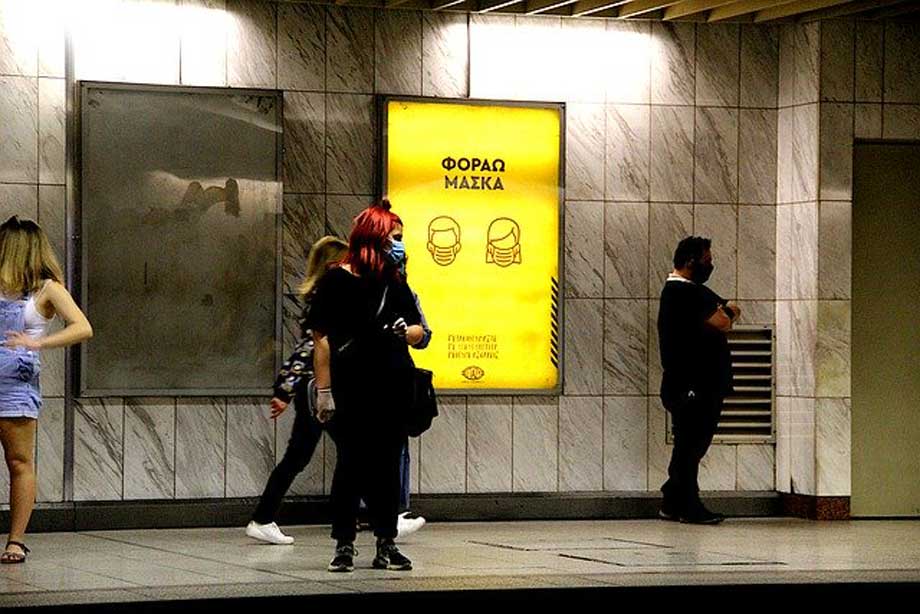 Last week saw the first global decline in newly reported cases of COVID-19 since September, the head of the UN World Health Organization (WHO) said on Monday, advising that the news, while welcome, must be interpreted with "extreme caution".
Updating reporters during his regular briefing from Geneva, Director-General Tedros Adhanom Ghebreyesus described the global decline as fragile: brought on by falling cases in Europe, thanks to the difficult but necessary measures countries put in place in recent weeks.
"Gains can easily be lost," the agency chief said, noting that COVID-19 is still on the rise in most other world regions, with an attendant increase in deaths.
Holidays – no time for complacency
He cautioned against complacency, especially with the holiday season approaching in many cultures and countries. Being with family and friends is not worth placing anyone at risk. "We all need to consider whose life we might be gambling with in the decisions we make."
To be sure, the pandemic will change the way people celebrate, Tedros said. It will be important to follow local and national guidelines. For many, this is a season for staying home, avoiding crowded shopping centres, or ideally, making use of online shopping if possible. "Avoid gatherings with many different households and families coming together," he said.
If travelling is essential, take precautions, he said: maintain distance from others and wear a mask in airports and train stations, as well as on planes, trains and buses. Cary hand sanitiser or wash hands frequently with soap and water. If feeling unwell, "don't travel," he insisted.
Disrupted services, increased risks for people living with HIV
For millions, COVID-19 is only one health they face, he said. People living with HIV also may have an increased risk of severe disease or death from COVID-19, he said.
A record 26 million people are on antiretroviral treatment – but the pace of increase has slowed, leaving 12 million people who are living with HIV without treatment. "12 million is big," he assured.
A WHO survey of 127 countries earlier this year found that more than one quarter reported partial disruption to antiretroviral treatment.
However, with support from WHO, the number of countries reporting disruptions in HIV services has declined by almost 75 per cent since June. Only nine still report disruptions and only 12 report a critically low stock of antiretroviral medicines.
Such successes are mainly due to countries implementing WHO guidelines, he said, including providing longer antiretroviral prescriptions for 3 to 6 months, so patients can avoid health facilities. WHO also has worked closely with manufacturers and partners to ensure adequate supply of treatment.
Innovation, Innovation, Innovation
Moreover, he said countries also have introduced adaptations and innovations during COVID-19. In Africa, for example, many have built their testing system for COVID-19 on the existing lab infrastructure for HIV and tuberculosis. In Thailand, the Government has maintained pre-exposure prophylaxis services and tele-health counselling for men who have sex with men. And many countries have introduced more self-testing for HIV to support self-care.
WHO is urging all countries to maintain these innovations as part of the "new normal", Tedros said, and to help expand testing and treatment.
With Worlds AIDS Day approaching on 1 December, he called for preserving the "incredible" gains made over the past 10 years: New HIV infections have declined by 23 per cent since 2010, and AIDS-related deaths have fallen by 39 per cent.
Hope above all
"If the pandemic has taught us anything, it is that in the face of an urgent health threat, the world can come together in new ways to defeat it," he assured.
The world can defeat the pandemic using existing tools and the vaccines now in the pipeline. "The most important thing is, we need to have hope," he said. And solidarity to work together.
UN commission reclassifies cannabis, no longer considered risky narcotic
The UN Commission on Narcotic Drugs (CND) took a number of decisions on Wednesday, leading to changes in the way cannabis is internationally regulated, including its reclassification out of the most dangerous category of drugs.
In reviewing a series of World Health Organization (WHO) recommendations on marijuana and its derivatives, the CND zeroed-in on the decision to remove cannabis from Schedule IV of the 1961 Single Convention on Narcotic Drugs — where it was listed alongside deadly, addictive opioids, including heroin.
The CND's 53 Member States voted to removed cannabis – where it had been placed for 59 years – from the strictest control schedules, that even discouraged its use for medical purposes.
With an historic vote of 27 in favour, 25 against, and one abstention, the CND has opened the door to recognizing the medicinal and therapeutic potential of the commonly-used but still largely illegal recreational drug.
Moreover, according to news reports, the decision could also drive additional scientific research into the plant's long-heralded medicinal properties and act as catalyst for countries to legalize the drug for medicinal use, and reconsider laws on its recreational use.
Long wait
Back in January 2019, WHO unveiled six WHO recommendations surrounding the scheduling of cannabis in UN drug control treaties.
While the proposals were originally set to be voted on during the  CND's March 2019 session, many countries had requested more time to study the endorsements and define their positions, according to news reports.
Among WHO's many points, it clarified that cannabidiol (CBD) – a non-intoxicating compound – is not subject to international controls. CBD has taken on a prominent role in wellness therapies in recent years, and sparked a billion-dollar industry.
Currently, more than 50 countries have adopted medicinal cannabis programmes while Canada, Uruguay and 15 US states have legalized its recreational use, with Mexico and Luxembourg close to becoming the third and fourth countries to do so.  
Where they stand
After voting, some countries made statements on their stances.
Ecuador supported all of WHO's recommendations and urged that cannabis production, sale and use, have "a regulatory framework that guarantees good practices, quality, innovation and research development".
Meanwhile, the United States voted to remove cannabis from Schedule IV of the Single Convention while retaining them in Schedule I, saying it is "consistent with the science demonstrating that while a safe and effective cannabis-derived therapeutic has been developed, cannabis itself continues to pose significant risks to public health and should continue to be controlled under the international drug control conventions".
Voting against, Chile argued, among other things, that "there is a direct relationship between the use of cannabis and increased chances of suffering from depression, cognitive deficit, anxiety, psychotic symptoms, among others" while Japan stated that the non-medical use of the plant "might give rise to negative health and social impacts, especially among youth".
COVID-19 threatens global progress against malaria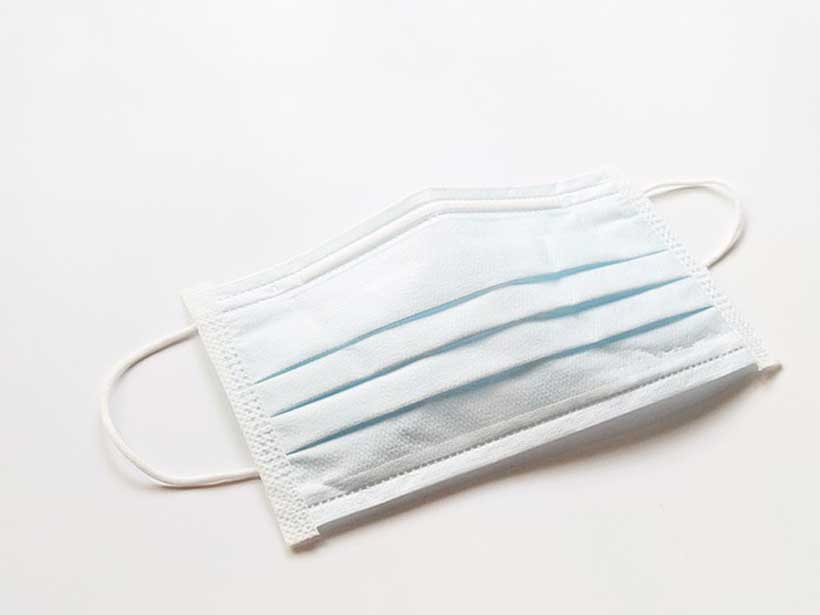 Gaps in life-saving interventions are undermining efforts to curb malaria, amid fears that the coronavirus pandemic could set back the fight against the disease even further, the UN World Health Organization (WHO) has said.
According to the World Malaria Report, released on Monday, the situation is particularly concerning in high-burden countries in Africa.
The UN health agency urged nations and health partners to step up the fight against malaria, with better targeting of interventions, new tools and increased funding.
"It is time for leaders across Africa – and the world – to rise once again to the challenge of malaria, just as they did when they laid the foundation for the progress made since the beginning of this century," said WHO Director-General Tedros Adhanom Ghebreyesus.
"Through joint action, and a commitment to leaving no one behind, we can achieve our shared vision of a world free of malaria."
Though preventable and curable, malaria continues to claim hundreds of thousands of lives each year. According to WHO, nearly half of the world's population is at risk of the disease and most cases and deaths occur in sub-Saharan Africa.
Malaria is transmitted through the bites of female Anopheles mosquitoes and controlling the vector – such as by using mosquito nets and indoor residual spraying – can help prevent and reduce transmission of the disease.
A plateau 'in progress'
The WHO report found that in 2019, malaria cases globally numbered about 229 million, an annual estimate that has remained virtually unchanged over the last four years. Last year, the disease claimed about 409,000 lives, compared to 411,000 in 2018.
As in past years, the African region accounted for more than 90 per cent of the overall disease burden. The region has made much progress since 2000, reducing its malaria death toll by 44 per cent – from an estimated 680,000 to 384,000 – but the pace has slowed in recent years, particularly in countries with a high disease burden.
A funding shortfall at both the international and domestic levels poses a "significant threat" to future gains, according to WHO. In 2019, total funding reached $3 billion, far short of the global target of $5.6 billion, resulting in critical gaps in access to proven malaria control tools.
Sustain, expand programmes
In 2020, the COVID-19 pandemic emerged as an additional challenge for essential health services worldwide. Though most malaria prevention campaigns were able to move forward without major delays, WHO voiced concerns that even "moderate disruptions" in access to treatment could lead to a considerable loss of life.
For instance, a 10 per cent disruption in access to effective antimalarial treatment in sub-Saharan Africa could lead to 19,000 additional deaths, while disruptions of 25-50 per cent in the region could result in an additional 46,000 and 100,000 deaths, respectively.
According to WHO, ensuring access to malaria prevention, such as insecticide-treated nets and preventive medicines for children, also supported the response to COVID-19 by reducing the number of malaria infections and, in turn, easing the strain on health systems.
Matshidiso Moeti, WHO Regional Director for Africa, underlined the need to ensure that malaria programmes are sustained and expanded.
"COVID-19 threatens to further derail our efforts to overcome malaria, particularly treating people with the disease. Despite the devastating impact COVID-19 has had on African economies, international partners and countries need to do more to ensure that the resources are there to expand malaria programmes which are making such a difference in people's lives," she said.