New Framework to Provide Global Approach to Solving Rare Diseases
We need a global approach to diagnose and treat rare diseases, according to a new World Economic Forum paper, "Global Access for Solving Rare Disease: A Health Economics Value Framework," released today. The paper, released ahead of Rare Disease Day and written by health economists from the UK, Australia, Canada and the US, proposes the first global framework illuminating the potential economic benefits of securely sharing genomic data for the purposes of diagnosing and treating rare disease.
There are currently 475 million people globally affected by rare disease, and only 5% of this population has a treatment. Most crucially, 80% of rare diseases result from genetic or genomic variants, meaning an individual is born with a rare disease. This results in 30% of children born with a rare disease dying before they reach their fifth birthday – often without a diagnosis. More than 450 million people – near the populations of the USA, Australia, Canada, and the UK combined – are living without a treatment or an opportunity to get better.
"We applaud the powerful patient advocacy community demanding international collaboration on data access to save lives," said Genya Dana, Head of Precision Medicine, Shaping the Future of Health and Healthcare, World Economic Forum. "Now we show that it also makes sense economically to build out the infrastructure and the policies to support these efforts."
By aggregating genomic and clinical data at a global scale, countries with national genomic institutes and similarly hospitals with in-house genomics institutes could come up with more answers both to diagnose currently undiagnosed or misdiagnosed people with rare disease and develop treatments. This could be done via a technical solution called a federated data system, which enables instantaneous, trustworthy access to datasets across countries or institutional locations via a decentralized architecture powered by applicational programming interfaces (APIs). Yet implementing a federated data system can be costly, about half a million US dollars.
This paper examines the incentives to establish such a federated data system, showing a return on investment could be possible across four major areas of benefit:
Diagnostic benefit: The identification of pathogenic or likely pathogenic variants in known disease genes
Clinical benefit: Changes in the medical or surgical management of patients as a result of the diagnosis being made, for example: the assignment of therapies (therapeutic benefit) or improvements in the management of patients in the absence of therapy assignment (management benefit)
Clinical trial benefit: Changes related to the improvement of clinical trial operations
Personal benefit: The presence of non-clinical outcomes that are important from a personal point of view to a person with a rare disease or who is affected by a rare disease. These outcomes may relate to the intrinsic value of information, the knowledge about the condition and the opportunity to make plans for the family or the future.
"There has never been a better time for international collaboration on solving rare disease," said Arnaud Bernaert, Head of Health and Healthcare, Shaping the Future of Health and Healthcare, World Economic Forum. "The moral incentive to create a global genomic data consortium for rare disease has always been present, but now with this paper it is clear that there are multiple benefits in terms of economic incentives as well."
The paper calls on countries to test out this proof of concept of a federated data system model in order to fully understand the benefits. The World Economic Forum is partnering with Genomics England, Australia Genomics Health Alliance, Genomics4RD, and Intermountain Precision Genomics in the UK, Australia, Canada and the US, respectively, to lead a proof of concept of such a federated data system by the summer of 2020.
The paper also includes 14 patient stories from the four countries of focus – the UK, Australia, Canada and the US. These stories speak to the lived experience of the high costs of paying for a rare disease and potential cost savings of a global data sharing approach.
What the leaders are saying
"Globally coordinated approaches are critical for counting the impact of rare diseases and creating new knowledge to informs solutions to improve the lives of people living with rare diseases," said Gareth Baynam, Board Member of the Undiagnosed Diseases Network International and Founder of Project Y. "Addressing the needs of people living with rare diseases is a global health priority, and a human rights concern. It is also an opportunity to translate insights into health and broader social services innovation for all of us."
"We hope that this white paper will provide the badly needed impetus and vision required to effectively and securely collect and share genomic data to diagnose and treat rare diseases," said Mark Caulfield, FMedSci, Chief Scientist at Genomics England. "If implemented, this global, coordinated approach will build on the investments of the UK Government and NHS to increase our understanding of rare disease and accelerate our ability to generate clinical insights from genomic data. Ultimately, this will benefit all patients and families seeking precise diagnoses and effective treatments."
"We support a global approach to data sharing to improve the diagnosis and treatment of rare diseases," said Yann Le Cam the Chief Executive Officer of EURORDIS-Rare Diseases Europe and Member of the Council of Rare Diseases International. "Our recent Rare Barometer survey on data sharing of 2,000+ rare disease patients, family members and carers shows that, nearly 100% of respondents are supportive of data-sharing initiatives to foster research and improve healthcare and diagnosis. In parallel, 80% of respondents want full or near to full control over the data they share. They want to decide who has access to their data, and how and why those people are using that data."
"There isn't a more compassionate use of genomics than to help our most vulnerable patients," said Lincoln Nadauld, Chief of Precision Health, Intermountain Healthcare. "We are thrilled to work with other like-minded institutions in order to help develop the growing field of genomics."
Breaking Barriers to Health Data Project
The Breaking Barriers to Health Data project aims to craft and test a scalable governance framework to support the effective and responsible use of federated data systems to advance rare disease diagnostic and treatment-related research. The first case study will focus on enabling cross-border access to rare disease genomic data between the UK, Australia, Canada and the US. The framework will subsequently be tested for applicability using different types of data and use cases and in different jurisdictions. The project will leverage federated data system models being used in other industries (telecoms and transport) and draw from existing governance frameworks for responsible sharing of health-related data. The project also aims to test the hypothesis that federated systems can provide a useful way to navigate key barriers to sharing sensitive data and reduce friction when specific communities – such as the private sector, research institutes or public institutions – want to share or transfer health data across borders to support precision medicine.
COVID-19 deaths at lowest level in nearly a year
Although COVID-19 deaths continue to decline, vaccine inequity persists, the head of the World Health Organization (WHO) said on Wednesday, again calling for greater support for developing countries.
Agency chief Tedros Adhanom Ghebreyesus reported that the death toll from the disease is now at its lowest level in almost a year.
"But it's still an unacceptably high level – almost 50,000 deaths a week, and the real number is certainly higher," he said, speaking during the regular WHO briefing from Geneva.
"Deaths are declining in every region except Europe, where several countries are facing fresh waves of cases and deaths. And of course, deaths are highest in the countries and populations with the least access to vaccines."
Tedros appealed for global cooperation. "Countries that continue to roll out boosters now are effectively preventing other countries from vaccinating their most at-risk populations," he said.
Missing the mark
As of Wednesday, there were more than 238 million COVID-19 cases worldwide, and more than 4.8 million deaths.
WHO had previously pushed governments to vaccinate 10 per cent of their populations by the end of September, a target which 56 nations missed, most of them in Africa.
Tedros said even more countries are at risk of missing the 40 per cent target to be achieved by the end of the year.  Three countries – Burundi, Eritrea and the Democratic People's Republic of Korea – have yet to start vaccinations. 
 "About half of the remaining countries are constrained by supply. They have a vaccination programme underway, but don't have enough supply to accelerate enough to reach the target," he said.
Tedros urged countries and companies that control global vaccine supply to prioritize distribution to the COVAX solidarity initiative and the African Vaccine Acquisition Trust (AVAT).
Meanwhile, WHO and partners are working with other countries, such as those affected by fragility or conflict, to strengthen technical and logistical capacity for vaccine rollout.
"With aggressive and ambitious action, most of these countries can still reach the 40% target by the end of this year, or be on a clear pathway to reaching it."
Crisis in Tigray
Tedros also addressed the escalating crisis in northern Ethiopia, where a nearly year-long war in the Tigray region has left up to seven million people in urgent need for food and other assistance.
The conflict has spilled over into neighbouring Afar and Amhara, further increasing needs and complicating response efforts. Aid is not reaching the area "at anywhere close to the levels needed", he said, and communications, electricity, other basis services remain cut off.
WHO and partners are calling for unfettered access to the affected regions, as the lives of millions of people are at stake, Tedros told journalists.
"People with chronic illnesses are dying due to lack of both food and medicine. Nearly 200,000 children have gone without critical vaccinations," he said
"When people do not have enough food, they are more susceptible to deadly diseases, as well as the threat of starvation, and that's what we're now seeing in Tigray."
Global health community prescribes climate action for COVID recovery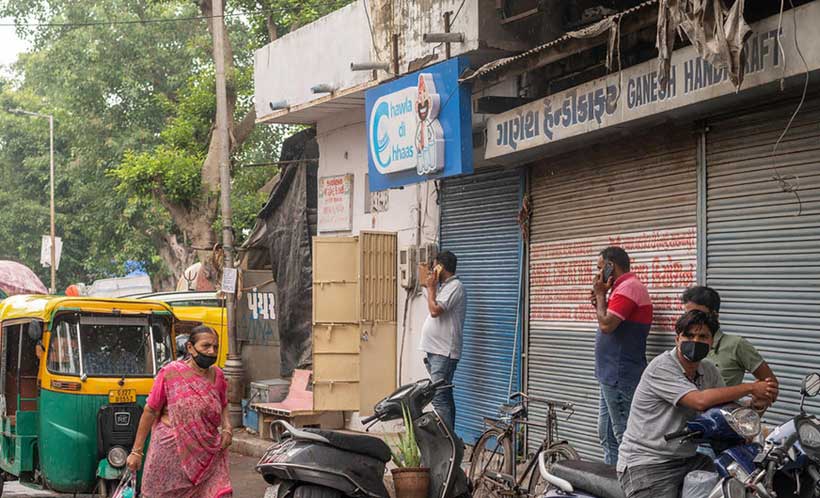 Ambitious national climate commitments are crucial for States to sustain a healthy, green recovery from the COVID-19 pandemic, according to a new UN health agency report launched on Monday in the lead-up to the COP26 climate change conference in Glasgow, Scotland.
Based on a growing body of research confirming numerous and inseparable links between climate and health, the World Health Organization's (WHO) COP26 Special Report on Climate Change and Health spells out that transformational action in every sector, from energy, transport and nature to food systems and finance is needed to protect people.
"The COVID-19 pandemic has shone a light on the intimate and delicate links between humans, animals and our environment", said WHO chief Tedros Adhanom Ghebreyesus. "The same unsustainable choices that are killing our planet are killing people".
An urgent call
WHO's report was launched at the same time as an open letter, signed by over two thirds of the global health workforce – 300 organizations representing at least 45 million doctors and health professionals worldwide – calling for national leaders and COP26 country delegations to step up climate action.
"Wherever we deliver care, in our hospitals, clinics and communities around the world, we are already responding to the health harms caused by climate change", the letter from the health professionals reads.
"We call on the leaders of every country and their representatives at COP26 to avert the impending health catastrophe by limiting global warming to 1.5°C, and to make human health and equity central to all climate change mitigation and adaptation actions".
Fossil fuels 'killing us'
Both the report and open letter come as unprecedented extreme weather events and other climate impacts are taking a rising toll on everyone.
Heatwaves, storms and floods have taken thousands of lives and disrupted millions of others while also threatening healthcare systems and facilities when they are needed most, according to WHO.
Changes in weather and climate are threatening food security and driving up food-, water- and vector-borne diseases, such as malaria, while climate impacts are also negatively affecting mental health.
"The burning of fossil fuels is killing us. Climate change is the single biggest health threat facing humanity", states the WHO report. And while no one is safe from the health impacts of climate change, "they are disproportionately felt by the most vulnerable and disadvantaged".
Climate actions far outweigh costs
Meanwhile, air pollution, primarily the result of burning fossil fuels, which also drives climate change, causes 13 deaths per minute worldwide, according to WHO.
The report states clearly that the public health benefits from implementing ambitious climate actions far outweigh the costs.
"It has never been clearer that the climate crisis is one of the most urgent health emergencies we all face", said Maria Neira, WHO Director of Environment, Climate Change and Health.
"Bringing down air pollution…would reduce the total number of global deaths from air pollution by 80 per cent while dramatically reducing the greenhouse gas emissions that fuel climate change", she pointed out.
Dr. Neira added that a shift to more nutritious, plant-based diets "could reduce global emissions significantly, ensure more resilient food systems, and avoid up to 5.1 million diet-related deaths a year by 2050".
Call to action
Although achieving the Paris Agreement on climate change would improve air quality, diet and physical activity – saving millions of lives a year – most climate decision-making processes currently do not account for these health co-benefits and their economic valuation.
Tedros underscored WHO's call for all countries to "commit to decisive action at COP26 to limit global warming to 1.5°C – not just because it's the right thing to do, but because it's in our own interests", and highlighted 10 priorities in the report to safeguard "the health of people and the planet that sustains us."
World misses most 2020 mental health targets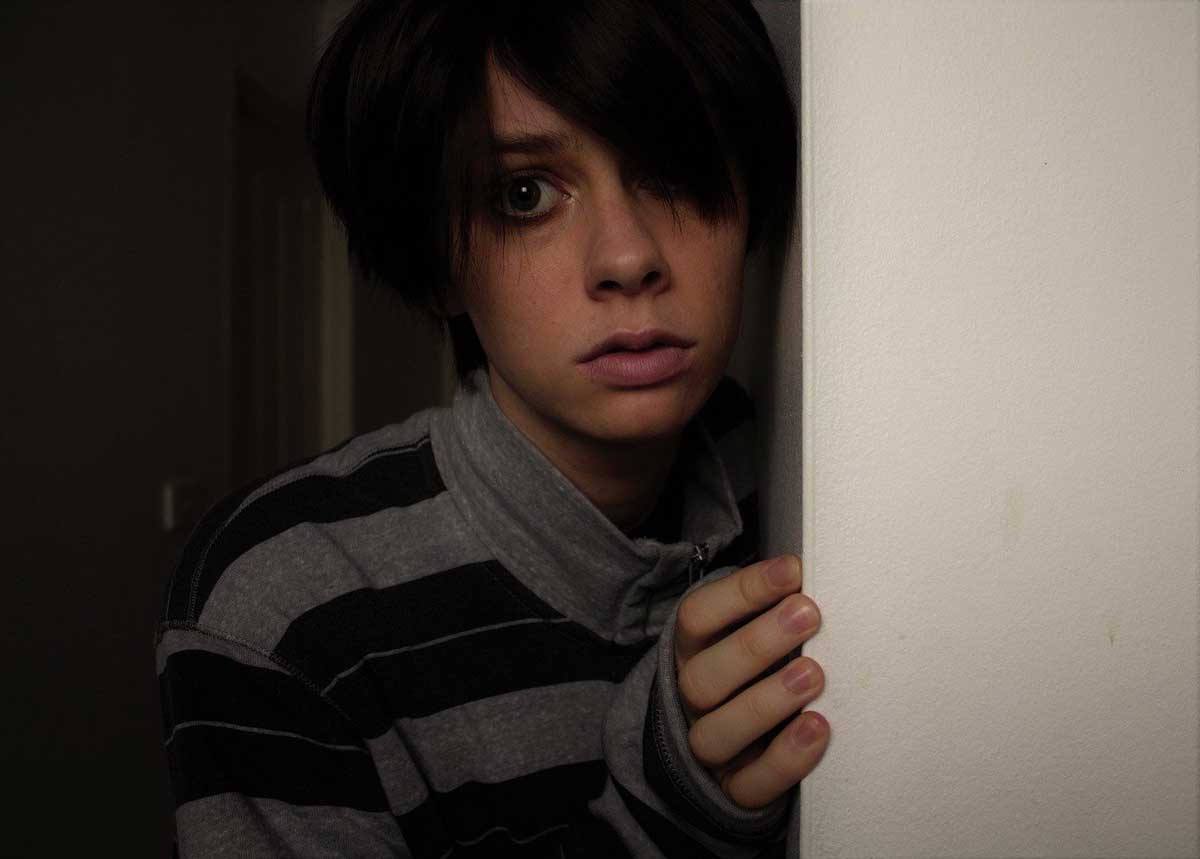 At a time when the COVID-19 pandemic is highlighting a growing need for mental health support, there has been a worldwide failure to provide people with the services they need, a report by the World Health Organization (WHO) has concluded.
Released on Friday, the latest edition of the Mental Health Atlas 'paints a disappointing picture, which shows that increased attention given to mental health in recent years has yet to result in a scale-up of quality mental services that are aligned with needs.
'Extremely concerning'
"It is extremely concerning that…good intentions are not being met with investment," Tedros Adhanom Ghebreyesus, Director-General of the WHO said.
"We must heed and act on this wake-up call and dramatically accelerate the scale-up of investment in mental health because there is no health without mental health."
"Investments in mental health data and in strengthening services are needed so countries can build back better post COVID-19," Dr. Tarun Dua, WHO Unit Head, Department of Mental Health and Substance Use, said at the release of the report in Geneva.
The cost of low investment in community-based health services is too high, she added, stating that mental, neurological and substance abuse services were the most disrupted health services during the pandemic.
"COVID-19 has provided us with a new opportunity to reflect on services, their equitable distribution and prevention programmes, so it's an opportunity to build back better…Lost productivity costs a trillion dollars a year, so we should be investing, as for every dollar invested the return is five dollars", added Dr. Fahmy Hanna, from WHO's Department of Mental Health and Substance Use.
2020 targets missed
According to the report, which includes data from 171 countries, none of the targets for effective leadership and governance for mental health, provision of mental health services in communities, mental health promotion and prevention, or targets for strengthening of information systems, were close to being achieved.
In 2020, just 51 per cent of WHO's 194 Member States reported that their mental health policy or plan was in line with international and regional human rights instruments, way short of the 80 per cent target.
And only 52 per cent of countries met the target relating to mental health promotion and prevention programmes, also well below the 80 per cent target.
The only 2020 target met was a reduction in the rate of suicide by 10 per cent, but even then, only 35 countries said they had a stand-alone prevention strategy, policy or plan, the report stated.
Massive inequalities
Although gaps exist globally, there has been steady progress seen in the adoption of policies, plans and laws, as well as improvements in capacity to report regularly across years on a set of core mental health indicators, the report found.
Despite this, the percentage of government health budgets spent on mental health has scarcely changed during the last years, still hovering around two per cent.
The Mental Health Atlas 2020 also shows massive inequalities in the availability of mental health resources and their allocation between high- and low-income countries and across regions.
More encouraging was the increase in countries reporting mental health promotion and prevention programmes, from 41 per cent of Member States in 2014 to 52 per cent in 2020.
Decentralized care is slow
The decentralization of mental health care to community settings has long been recommended by WHO.
However the report found that more than 70 per cent of total government expenditure on mental health was allocated to mental hospitals in middle-income countries, compared with 35 per cent in high-income countries.
This indicates that centralized mental hospitals and institutional inpatient care still receive more funds than services provided in general hospitals and primary health-care centres in many countries, the report said.
New targets for 2030
The global targets reported on in the Mental Health Atlas are from WHO's Comprehensive Mental Health Action Plan, which contained targets for 2020.
This plan has now been extended to 2030 and includes new targets for the inclusion of mental health and psychosocial support in emergency preparedness plans, the integration of mental health into primary health care, and research on mental health.