How Culture Influences Our Financial Decisions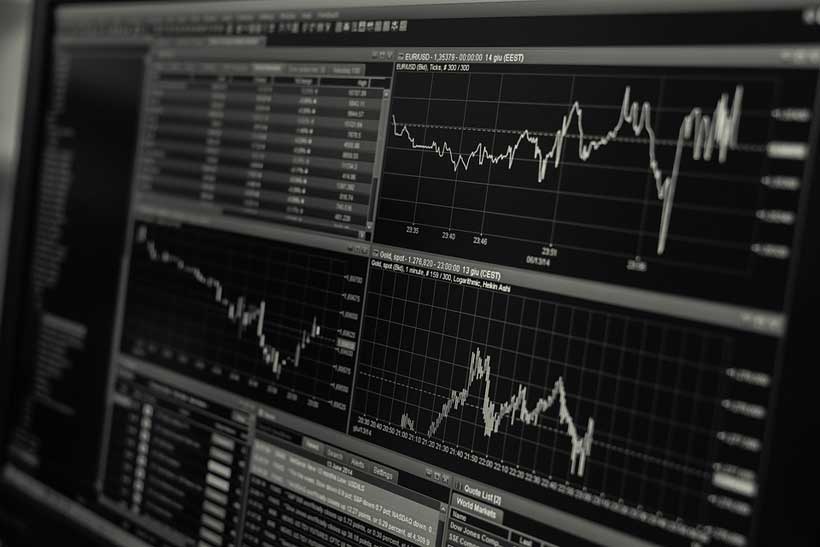 Financial analytics and economic experts have long known about the connection between culture and our finance, especially the decisions we take based on cultural factors. For most, this is not a surprise because we can often see how we ourselves make decisions based on culture all the time.
However, the concept gets even more clear as soon as you start comparing different cultures and how people in different parts around the act in regards to money and wealth.
In order to produce this post, we took help from the trading experts at BullMarketz.com that provide everything from trading guides to recommendations for the best trading apps. We've also used several studies (linked below) as the foundation for most of our claims.
Dates and Superstition
One of the easiest ways to analyze this concept has to do with superstition and especially superstition connected with dates. In the Western world, Friday 13th is associated with bad luck and trauma. Some people believe so strongly in this that they get depressed and even have panic attacks leading up to the day.
Moreover, there is a clear correlation between this date and the American stock market which historically underperforms whenever the 13th day of the month lands on a Friday.
And while we in the Western world are worried about the number 13, especially on Fridays, Asian cultures have their own version. You see, even though most Asians can't understand our obsession with 13, they tend to avoid anything related to the number 4. The reason is that the number 4 is pronounced very similar to the word "death" in several Chinese and other Asian languages and dialects.
The result is similar to US and European commodities often experiencing lower market returns on the fourth of every month. In addition, Samsung refuses to sell cell phones with the number four in the model name.
Too Good to Be True?
One experiment conducted as a collaboration between New York University and Princeton found another interesting difference between Western and Eastern cultures and their ways of investing.
The two researchers asked people living in NYC and in Shanghai to invest $1,000 across nine hand-picked stocks that were all different from each other. Some of the stocks had stagnated, others had been declining in value, and some were increasing in value.
The experiment clearly showed that Americans were much more willing to allocate most of the money to the stock that had been increasing the most as of late, while the Chinese people were more sceptical to stock that performed so well and spread their funds out more evenly.
The Volatility of Life
Similar to the experiment above, there is research that shows that Asian investors are more open to and accepting of the fact that they might lose all their money at some point. They are more connected with the idea that everything in life can get much better but also much worse.
Americans and Western Europeans, on the other hand, are less sceptical and often only plan for life to get better.
Naturally, this often leads to Asian investors taking less-risky and more well-planned financial decisions than their American counterparts.
Final Words
This was only three rather simple examples of how or cultures affect the way we make decisions regarding our finances and other aspects of life.
And even though there are certain clear differences between how people from different parts of the world make financial decisions, it's also obvious that we are all affected by our cultures, regardless of where we live.
By now, we assume that you can think of at least one way that you allow your decision-making to be affected by culture instead of your common sense or knowledge.
Sri Lanka Can Build Back Better from COVID-19 and Realize Inclusive Growth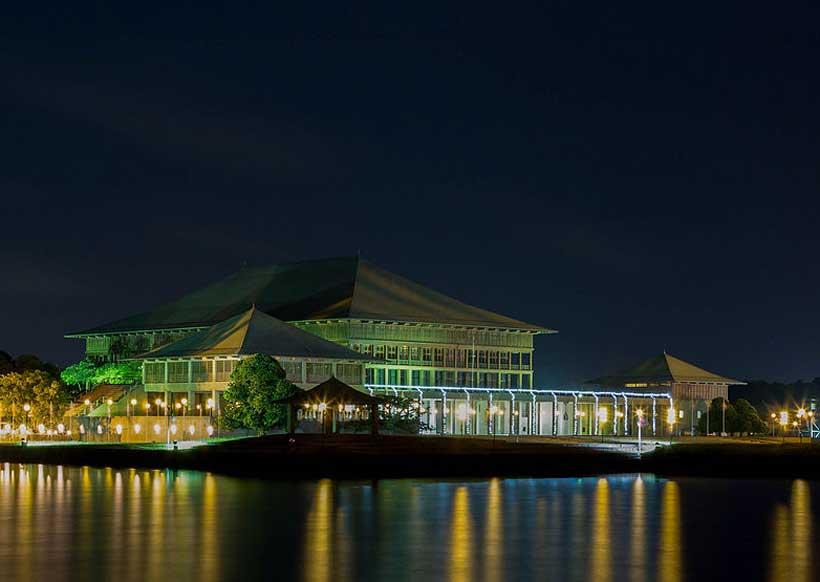 The World Bank's new Country Director for Maldives, Nepal and Sri Lanka, Faris Hadad-Zervos, completed his first visit to Sri Lanka today. The purpose of this visit was to meet key policymakers and understand the country's development priorities. Based in Kathmandu, Nepal, this was the Country Director's first visit to Sri Lanka in his new role. Hadad-Zervos was joined by Chiyo Kanda, the new Country Manager for Maldives and Sri Lanka, based in Colombo.
"We appreciate the frank and productive conversations we had with government officials, members of the private sector and civil society and all those whom we met during our visits in Colombo and the Provinces. These gave us a growing understanding of the Sri Lankan sustainable development storyline and aspirations," said Faris Hadad-Zervos, World Bank Country Director for Maldives, Nepal and Sri Lanka. "The World Bank is a long-term partner for the people of Sri Lanka and is committed to help the country reach its full potential for the benefit of all its people."
The new World Bank management team paid courtesy calls to His Excellency the President Gotabaya Rajapaksa, Hon. Prime Minister Mahinda Rajapaksa, Cabinet and State Ministers, Governor of the Central Bank of Sri Lanka, and Secretaries and senior officials associated with the current World Bank program in Sri Lanka.
They also met with members of civil society from across the spectrum, private sector representatives, development partners as well as thought leaders to better understand Sri Lanka's vast potential for sustainable growth.
The visits included the port and other facilities in the Hambantota district to observe infrastructure development in the south. At the government hospital-Halthota in Kalutara district, they learned about the government effort to improve primary health care, integrating screening and management of non-communicable diseases, and strengthen promotive and outreach services.
"The World Bank is mindful of the challenges the country is facing in this COVID19 era but will also keep our eye on the opportunities for sustainable recovery. We will leverage our knowledge, technical and financial resources to support Sri Lanka to build back better in the post-COVID era for inclusive and resilient growth," said Chiyo Kanda, World Bank Country Manager for Maldives and Sri Lanka "We are in the process of updating our Systematic Country Diagnostic to deepen our understanding and inform our next Country Partnership Framework that will define the World Bank Group's engagements with Sri Lanka for the next 4-5 years."
The Systematic Country Diagnostic is a thorough analysis, informed by consultations with a broad range of stakeholders, of the key challenges and opportunities in reducing poverty and boosting shared prosperity in a sustainable manner.
In response to the COVID pandemic, the World Bank leveraged the existing portfolio and repurposed a significant portion to support the Government's effort to reduce the impact of the pandemic. Providing urgently needed personal protective equipment (PPE), supporting vulnerable groups with temporary cash support, improving COVID-19 protection measures on public transport, facilitating tele-education for school children, and providing digital solutions to improve delivery of public services are among the emergency response activities already completed or ongoing. Discussions are under way to further adjust the program to adapt to government's priorities and emerging development needs.
The current World Bank portfolio in Sri Lanka consists of 19 ongoing projects, with a total commitment value of US$3.65 billion in a variety of sectors including transport, urban, agriculture, water, education and health.
ADB $300 Million Loan to Promote Macroeconomic Stability in Pakistan
The Asian Development Bank (ADB) has approved a $300 million policy-based loan to help promote macroeconomic stability in Pakistan by facilitating improved trade competitiveness and export diversification.
"While COVID-19 hit Pakistan at a critical point in its macroeconomic recovery, the government's ongoing efforts to ensure stability have started showing encouraging results this fiscal year," said ADB Principal Public Management Specialist Hiranya Mukhopadhyay. "ADB's program will support these efforts and help Pakistan to improve its export competitiveness—now more important than ever given the impacts of the pandemic."
ADB's program will help Pakistan recover its current account deficit in a sustained manner and continue to facilitate export diversification. It will introduce important tariff- and tax-related policy reforms to help improve Pakistan's international competitiveness and further strengthen key institutions, including accreditation bodies, the Export–Import Bank of Pakistan, and the Pakistan Single Window.
The new financing falls under Subprogram 2 of the Trade and Competitiveness Program. Under the first phase, ADB helped the government usher in key reforms, including reducing or abolishing tariffs and ad hoc duties on a large number of raw materials and intermediate goods. Several steps were also taken to introduce e-commerce, strengthen key institutions involved in facilitating trade, and enhance the export certification process.
Since fiscal year 2004, Pakistan has registered a rise-and-fall pattern of export growth reflecting underperformance in its export industry and long-term decline in export competitiveness. This is compounded by lost export growth momentum from COVID-19, which has reduced high-income countries' demand for manufacturing goods and disrupted the supply of raw materials.
ADB is coordinating its efforts with other development partners and donors while the program complements International Monetary Fund-led reform initiatives by helping to improve competitiveness, which will help build robust foreign exchange reserves.
The future of work: promoting gender equality, diversity and inclusion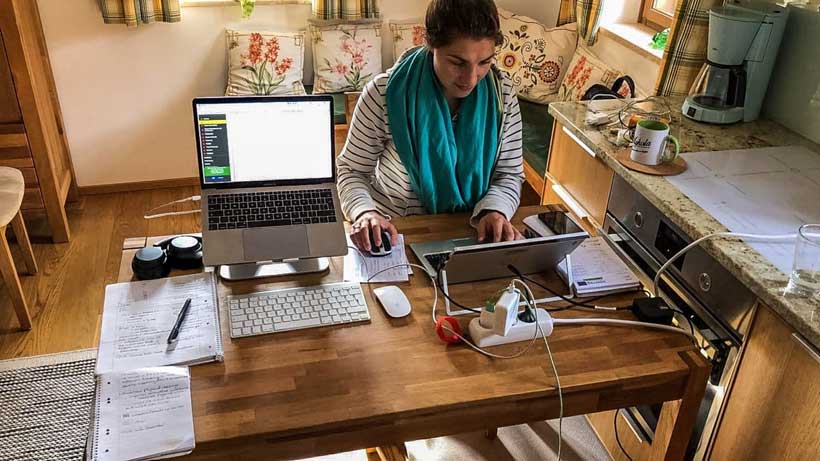 The United Nations Industrial Development Organization (UNIDO) and the Vienna Regional Office of the International Organization for Migration (IOM) have organized a webinar on flexible working arrangements (FWAs) and the future of work. The webinar was part of the 19-23 October 2020 Enabling Environment Week, a joint initiative of the Gender Focal Points and Focal Points of Women of the Vienna-based United Nations organizations (VBOs) and the International Gender Champions initiative.
Enabling Environment Guidelines (EEGs) and their accompanying Supplementary Guidance for the United Nations System were developed in 2019 in response to the UN Secretary General's System-wide Strategy on Gender Parity. The EEGs provide UN system-wide guidance to create a more diverse, inclusive and respectful work environment – both as a precursor to achieving gender parity and a key to sustaining it. Implementing FWAs is one of the measures recommended in the EEGs.
"Workplace flexibility can be mutually beneficial to an organization and its personnel, and is recognized to help achieve gender parity," said Fatou Haidara, Managing Director of the UNIDO Directorate of Corporate Management and Operations, who moderated the webinar. "Our transition into the Fourth Industrial Revolution has been marked by the COVID-19 pandemic, which for many employers and employees represented their first-ever experiences with flexible working arrangements."
Dr. Heejung Chung, Principal Investigator of the Work Autonomy, Flexibility and Work-life balance project at the University of Kent, shared insights from her research on how work from home during the lockdown has impacted a series of work-life issues. She said that employees have been able to spend more time with their families and expressed better well-being and improved work schedules and productivity. The pandemic has caused a cultural shift towards work from home, with employees feeling more trusted and supported by managers during this time, and many employees who did not want to work remotely before now changing their mind.
The pandemic has undoubtedly shaken up how we work – what we thought would be the future of work has been abruptly made the present. "Corona has somehow accelerated this way of using flexible working hours," said Ambassador Pirkko Hämäläinen, Permanent Representative of Finland to the UN in Vienna. "You don't even need to be in the office to give a service to your customers, like this webinar. That is so important to realize and, with corona, we have realized it."
The Finnish government codified flexible working arrangements as early as 1996 through the Working Hours Act, a policy which was updated this year to allow employees to decide when and where they work for at least half of their hours. "It's a win-win situation for people. Gainful employment must be options for both women and men," said Hämäläinen.
Whether men and women will be able to equally benefit from gainful employment will largely depend on the future of work, which will be impacted by frontier technology brought about by the Fourth Industrial Revolution. As such, digitalization may facilitate telecommuting for those jobs that can be carried out remotely. Prof. Damian Grimshaw, Professor of Employment Studies and Associate Dean for Research Impact at King's Business School, noted that challenges remain in ensuring that everyone can benefit from workplace flexibility. This is especially linked to the need to create a culture of trust between managers and employees, and to phase out rigid workplace structures revolving around a time-keeping and high presenteeism approach.
Evidently, a sophisticated and reliable digital infrastructure is a precondition for the successful implementation of FWAs, which raises the issue of the digital divide which is especially pronounced in the developing world. The COVID-19 pandemic has already exacerbated inequalities, notably for women, hence inclusive, human-centered digitalization is needed to leave no one behind and to ensure all can reap the benefits of workplace flexibility.
In implementing FWAs, employers can contribute to addressing these inequalities and achieving gender equality and the empowerment of women. Chung revealed that by allowing mothers the option of staying in the labour market and maintaining their incomes, workplace flexibility can help reduce the overall gender pay gap. It also encourages fathers to take a greater role in unpaid domestic care work, which contributes to transforming social norms.
"Flexwork helps change the culture of whose responsibility it is to care," Chung said. The still heavily unequal distribution of household duties continues to be especially visible and pronounced during the current pandemic, as school closures have added homeschooling to the unpaid domestic care work predominately carried out by women.
The private and public sector around the world, as well as many UN system entities, have recognized the benefits of FWAs in fostering a more enabling, diverse working environment and promoting gender equality and the empowerment of women. Michael Emery, Director of Human Resources at the International Organization for Migration, noted that there has been a general call through the High-Level Committee on Management (HLCM) of the United Nations' Chief Executive's Board for a more flexible approach. "A lot of research shows the more flexible we are, the more attractive we are as an employer – particularly to women," he said.
While acknowledging difficulties in implementing FWAs in the UN's field operations due to digital infrastructure issues, the recent increase in remote work has challenged the idea of international civil service as we know it. Emery shared that UNICEF has just cancelled a lease on one of its buildings as it expects a lot of its staff will continue to work from home. "We can perfectly survive with 20% of staff in Headquarters in the office."
Juliane Drews, Advisor at UNAIDS, explained that already six years before the COVID-19 pandemic, UNAIDS abolished core working hours and defined office opening hours from 7am to 7pm to provide staff with a twelve-hour window to complete their workload at their ease. The objective was also to empower employees and teams to have conversations about healthy ways to organize their work. "The United Nations and a lot of international organizations need to recognize there's a new generation of employees coming that have different expectations of an employer," Drews said. "We need to use training and reskilling to prepare middle managers and senior leaders to be ready to welcome the next generation in the workplace. It's about thinking differently and taking this disruption as an opportunity to leap forward to a better, different normal."
She also raised the issue that remote work allows individuals to safely work on issues that are criminalized in their home countries: UNAIDS works, for example, with sex workers, users of intravenous drugs and the LGBTIQ+ community. It is not just about the binary approach to gender equality. "We need to take this gender conversation and put an intersectional lens on it," she added.
The discussion concluded that implementing FWAs has many benefits, for example increased well-being, efficiency and business continuity, as well as decreased absenteeism and operating costs. FWAs also play a crucial role in fostering diversity and inclusion, and promoting gender equality and the empowerment of women. At the same time, the COVID-19 pandemic has fast-forwarded us into the future of work, with many managers now recognizing and trusting that employers can and will deliver when using any form of flexible working arrangements, such as remote work, compressed hours, and scheduled breaks for external learning activities. The Enabling Environment Guidelines provide the UN with an overarching framework to successfully implement FWAs and foster a welcoming, safe, equal and discrimination-free workplace that allows the UN to produce better results for the people they serve. "That's the beauty of the UN System," Drews said. "Most of us are driven by our passion, not by doing our eight hours and ticking the box."