How Culture Influences Our Financial Decisions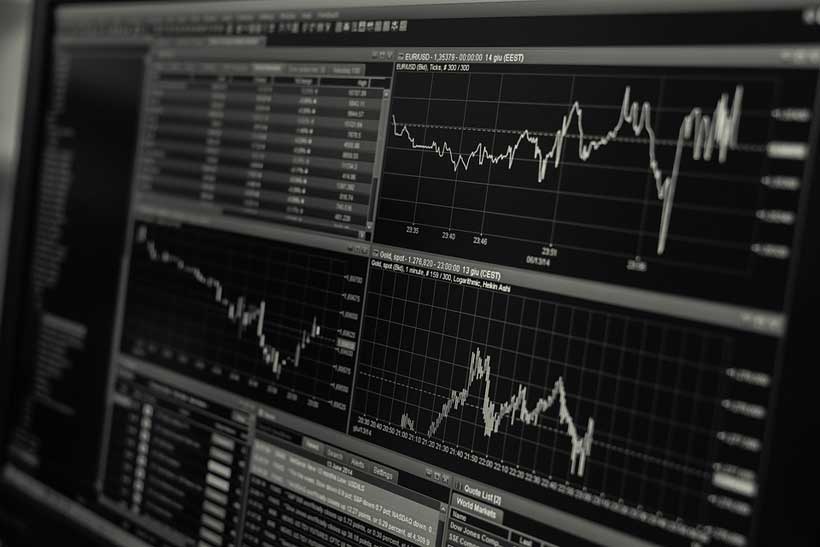 Financial analytics and economic experts have long known about the connection between culture and our finance, especially the decisions we take based on cultural factors. For most, this is not a surprise because we can often see how we ourselves make decisions based on culture all the time.
However, the concept gets even more clear as soon as you start comparing different cultures and how people in different parts around the act in regards to money and wealth.
In order to produce this post, we took help from the trading experts at BullMarketz.com that provide everything from trading guides to recommendations for the best trading apps. We've also used several studies (linked below) as the foundation for most of our claims.
Dates and Superstition
One of the easiest ways to analyze this concept has to do with superstition and especially superstition connected with dates. In the Western world, Friday 13th is associated with bad luck and trauma. Some people believe so strongly in this that they get depressed and even have panic attacks leading up to the day.
Moreover, there is a clear correlation between this date and the American stock market which historically underperforms whenever the 13th day of the month lands on a Friday.
And while we in the Western world are worried about the number 13, especially on Fridays, Asian cultures have their own version. You see, even though most Asians can't understand our obsession with 13, they tend to avoid anything related to the number 4. The reason is that the number 4 is pronounced very similar to the word "death" in several Chinese and other Asian languages and dialects.
The result is similar to US and European commodities often experiencing lower market returns on the fourth of every month. In addition, Samsung refuses to sell cell phones with the number four in the model name.
Too Good to Be True?
One experiment conducted as a collaboration between New York University and Princeton found another interesting difference between Western and Eastern cultures and their ways of investing.
The two researchers asked people living in NYC and in Shanghai to invest $1,000 across nine hand-picked stocks that were all different from each other. Some of the stocks had stagnated, others had been declining in value, and some were increasing in value.
The experiment clearly showed that Americans were much more willing to allocate most of the money to the stock that had been increasing the most as of late, while the Chinese people were more sceptical to stock that performed so well and spread their funds out more evenly.
The Volatility of Life
Similar to the experiment above, there is research that shows that Asian investors are more open to and accepting of the fact that they might lose all their money at some point. They are more connected with the idea that everything in life can get much better but also much worse.
Americans and Western Europeans, on the other hand, are less sceptical and often only plan for life to get better.
Naturally, this often leads to Asian investors taking less-risky and more well-planned financial decisions than their American counterparts.
Final Words
This was only three rather simple examples of how or cultures affect the way we make decisions regarding our finances and other aspects of life.
And even though there are certain clear differences between how people from different parts of the world make financial decisions, it's also obvious that we are all affected by our cultures, regardless of where we live.
By now, we assume that you can think of at least one way that you allow your decision-making to be affected by culture instead of your common sense or knowledge.
Innovative finance mechanism to support Uruguay's energy transition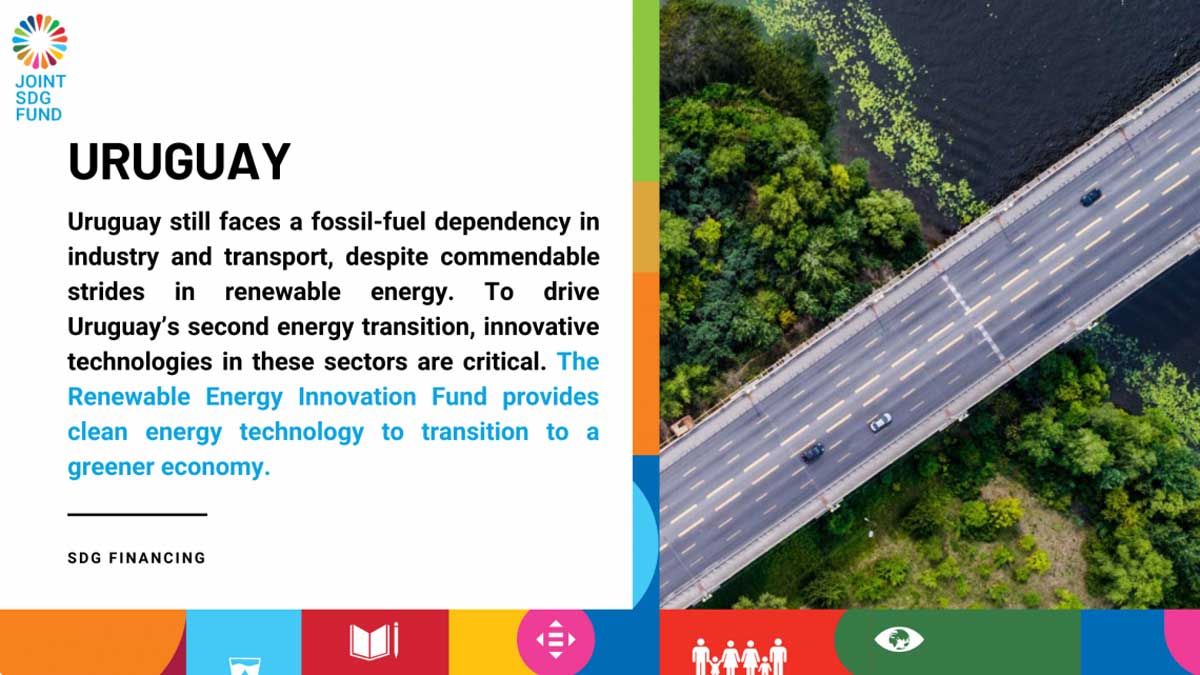 A joint UN proposal in Uruguay, with the United Nations Industrial Development Organization (UNIDO) acting as lead agency, seconded by UNDP and UN Women, has been approved by the United Nations Joint Sustainable Development Goal (SDG) Fund. This was announced today as part of a Joint SDG Fund US$41m portfolio to catalyze strategic financing to accelerate the Sustainable Development Goals.
Uruguay is one of four countries, and the only one in Latin America, to be selected for funding. The UNIDO-led proposal for Uruguay, along with ones from Fiji, Indonesia and Malawi, was selected from 155 proposals from over 100 country applicants across the globe.
The programme will establish a Renewable Energy Innovation Fund (REIF) to support Uruguay´s second energy transition, with the objectives of decarbonizing the economy and boosting competitiveness. The REIF will combat climate change by helping transition Uruguay's transportation and industry sectors to green energy and by providing affordable access to innovative clean technologies.
The Joint SDG Fund will provide a grant of US$10m, leveraging around US$70m of co-financing from regional development banks and private commercial banks. The REIF will support cleantech financing in energy storage, smart grid, green hydrogen, electro-mobility and waste management/treatment technologies.
Manuel Albaladejo, UNIDO Representative and the UN team leader designing the Uruguay proposal, stated, "This programme sets a precedent on how UNIDO should approach development cooperation in middle-income countries. Besides UNIDO´s well-known technical expertise, understanding and deploying innovative financing mechanisms to leverage co-funding from development finance institutions and even commercial banks will be key to UNIDO´s work. Indeed, the UN reform and the multilateral funds such as GEF and GCF emphasize the need to shift to impact investments that tap into private sector financing."
Mireia Villar Forner, United Nations Resident Coordinator in Uruguay, said, "Thanks to the support of the Joint SDG Fund, the UN team is better equipped to support the alignment of private investments to the SDGs through the establishment of a national ecosystem for impact investment. Without a doubt, it changes the way we work."
Omar Paganini, Uruguay's Minister of Industry, Energy and Mining, said, "On behalf of the Ministry, we are very enthusiastic about the support received from the SDG Fund, which will be a great contribution to promote Uruguay´s second energy transition. The REIF is an innovative instrument that powers and deepens the impact of our public policies. We believe it will boost Uruguay´s efforts to achieve the SDGs."
The Joint Sustainable Development Goals (SDG) Fund is an innovative instrument to incentivize transformative policy shifts and stimulate the strategic investments required to get the world back on track to meet the SDGs. The UN Secretary-General sees the Joint SDG Fund as a key part of the reform of the UN's development work by providing the "muscle" for a new generation of Resident Coordinators (RCs) and UN Country Teams (UNCTs) to really accelerate SDG implementation.
Estonia provides good support to jobseekers, but does not reach everybody
The Estonian labour market has outperformed most EU countries after the global financial crisis. The employment rate of people in working age stood at 73% in the third quarter of 2020, up from 61.3% in 2010 and above the OECD average of 66.7%. Estonia provides comprehensive and targeted support to jobseekers, workers and employers. The Public Employment Service provides effective policies addressing the individual needs of the clients and cooperates pro-actively with a wide range of stakeholders. However, many people still lack stable jobs and incomes and are not in touch with the Public Employment Service to get the support they need, according to a new OECD report.
Connecting people with jobs: Improving the provision of active labour market policies in Estonia says that despite good labour market outcomes, about one quarter (26%) of the working age population could achieve better labour market outcomes through targeted support. Many of them face challenges related to their skills (68%) and family-related challenges (64%), such as care obligations. In many cases, they face several obstacles simultaneously and require an integrated approach.
Estonia's active labour market policies (ALMPs) are responsive to labour market needs. However, ALMPs reach only 39% of people who are weakly attached to the labour market, and only 33% of people who are out of employment for more than one year.
"Reinforcing outreach to vulnerable groups far from the labour market is crucial to ensure that more people in Estonia get the support they need," said Stefano Scarpetta, OECD Director for Employment, Labour and Social Affairs.
Improved cooperation between the Public Employment Service and other relevant institutions providing social, health and education services would help reduce gaps in support to vulnerable groups. Notably, municipalities should be the "first respondents", supporting vulnerable groups with social welfare services, and cooperating with other institutions when needed.
Further improvements in the provision of ALMPs could be supported by a leaner regulatory framework. The current legal regulations support flexible and effective policy responses but are complex, which leads to administrative inefficiencies. A leaner regulatory framework would enable Estonia to support flexibility in policy design while maintaining the capacity to respond to labour market changes.
UNIDO works to scale up the ICT start-up ecosystem in Iran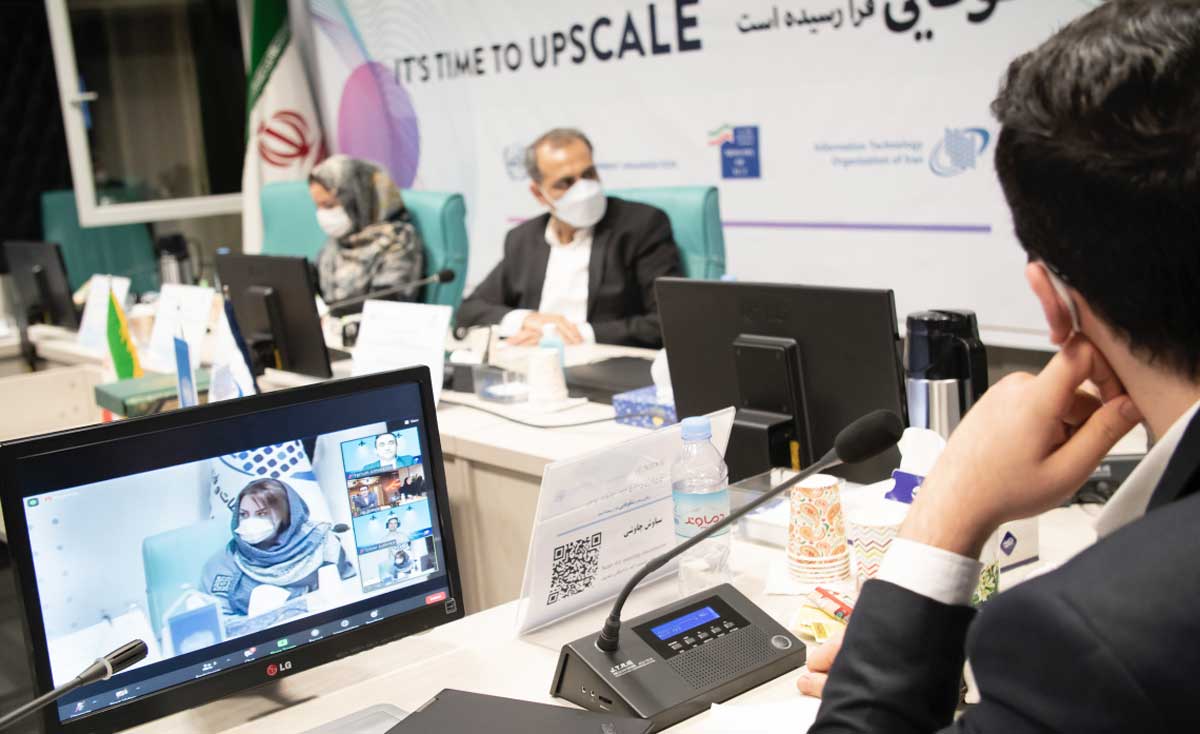 Together with its national counterparts from the Information Technology Organization of Iran's Ministry of Information and Communication Technologies and in partnership with the Erasmus Centre for Entrepreneurship, the United Nations Industrial Development Organization (UNIDO) is taking the next step to implement the project, "Promoting and upscaling innovative SMEs in the Islamic Republic of Iran".
The project aims to nurture the entrepreneurial ecosystem for ICT start-ups and scale-ups through international exposure and fostering technology and know-how exchange. In this context, a comprehensive dialogue between governmental institutions and leaders in the private sector has been launched, thereby providing a mechanism for Iranian startups to connect with institutional actors and successfully start scaling up.
An ICT ecosystem mapping exercise has revealed that Iran already possesses extensive scientific, technological, financial and highly qualified human capital to boost its SME sector. However, it is currently not living up to its potential and there is a need to provide a mechanism for establishing linkages with key stakeholders, including access to finance and relevant advisory support. This way the project builds competitiveness and supports the development of innovative enterprises.
Amir Nazemi, Deputy Minister at Iran's Ministry of Communication and Information Technology, said, "Aiming to diversify its economy and attract foreign investment, Iran has made a considerable effort to develop a dynamic national innovation system and is moving steadily towards a knowledge- and innovation-based economy. As a result, our human capital is now comprises highly educated and motivated workforce, including scientists, entrepreneurs and business people. Knowledge-based entrepreneurship is a key tool in Iran for employment generation, providing new opportunities for labour market integration of young professionals and serving as a powerful impetus for knowledge-based development of the country's economy as a whole."
Based on the findings regarding the existing constraints and opportunities of the ICT sector, the UNIDO project team has proposed a roadmap that envisages short-, medium- and long-term interventions in both public and private sectors, addressing several problem areas, such as knowledge generation and transfer; access to finance; nurturing of entrepreneurial talent and skills, as well as stimulating interaction and collaboration within the ICT ecosystem.
"The level of engagement from prominent public and private sector representatives related to the ICT sector has demonstrated the importance such initiatives have in making the ecosystem for ICT startups more vibrant and sustainable," said Maryam Javan Shahraki, UNIDO representative in Iran.
She added, "UNIDO looks forward to further extending our support to the government of Iran in its efforts to promote internationalization of ICT-related entrepreneurs through the virtual entrepreneurship hub that will become a major platform for knowledge exchange and support services for ICT startups, as well as facilitating partnerships with domestic and foreign partners and inter-institutional networking."
As part of the public-private initiative, in cooperation with its national and international partners, UNIDO conducted a two-day workshop for major ICT sector stakeholders, including government entities, entrepreneurs and other key players, to present key findings of the initial phase of the project and the forthcoming action plan, while also providing an opportunity for a thorough exchange on how to reduce the existing development gaps between science and industry thereby raising Iran's profile as a knowledge-driven economy.