"Truth cannot appear naked before the people."-Arthur Schopenhauer, On Man's Need of Metaphysics[1]
If America's core problems could be reduced to their barest essentials, they would coalesce around issues of mind. What this implies, especially in the "Trump Era," is the secondary or reflective nature of all politics. More precisely, it suggests that fixing American society calls for more than repairing or changing presidents.  Rather, any such fixing must be a matter of seeking truth dispassionately by intellectual or analytic means.
Always, it is a requirement for serious and capable thinking, optimally via well-established and appropriate methods of science.
For the moment, of course, Americans are most focused on elections. Still, whatever the outcome, the country's most deeply underlying debilities will remain more-or-less unchanged. To be sure, there may be certain palpable improvements at one life-level or another, but these improvements will almost certainly be distressingly partial and transient. Before this can change, much more will be needed than any such quadrennial change of personalities.
Somehow, the United States must be willing to restore suitable intellectual standards of policy assessment to their proper and indispensable place.
Though counterintuitive, this unvarnished expectation is not far-fetched. Ipso facto, for Americans to continue to select reflexive obedience over critical analytic thought would represent the literal opposite of what Thomas Jefferson and other Founders had in mind for the New Republic. More to the point, any such selection would present a potentially lethal "insult" to a steadily weakening United States.[2] Eventually or suddenly, by hard-to-see increments or as a dramatic bolt-from-the-blue, such an insult could include a full-blown nuclear war.
"The worst," says Swiss playwright Friedrich Durrenmatt (as if we should really need such an obvious reminder) "does sometimes happen."
There is more. Even in the conspicuously unraveling Trump years, truth is exculpatory. In this connection. real American renewal can never emerge from endlessly barren presidential promises or from embarrassingly empty presidential witticisms.
What does America really seek? In the final analysis, every society represents the sum total of its individual "souls" seeking some sort or other of redemption. Under no foreseeable circumstances can these individuals be "mended" by governments that willfully eschew science and the humanities and regularly undermine the rudimentary protocols of citizen integrity.[3]
It's not all that dense or mysterious. We Americans now inhabit a society so numbingly false, so disturbingly rancorous, that even our all-too-abundant melancholy lacks credibility. Steeped in the assorted misfortunes of ritualistic national conformance, we the people have shown infinite forbearance for imitation and falsehood, but none for the overriding challenges of cooperation and coexistence.
With no apparent calculations, our lonely American mass hides from its most prospectively lethal characteristic.[4] This trait is the country's uncontested preference for believing over thinking.[5]
 There is more. We the people ought not express any surprise at the measureless breadth of our collective failures. For many years, the tangible requirements of wealth and "success" have become the unsteady foundation of America's economy and polity. In essence, American well-being and "democracy" sprang from a debilitating posture of engineered consumption. We are what we buy.   End of story.
It follows, among other things, that today's American political scandals are largely the product of a society where anti-intellectual and unheroic lives are "measured out," dolefully, not by any rational accretions of mind or spirit, but without cheer, anaesthetized, without any discernible general satisfaction.
It's not dense or mysterious. What most meaningfully animates American politics today is not any commendable interest in purpose or progress, but rather a steadily-escalating fear of personal failure or (far worse) insignificance. To be properly analytic, such insignificance could be experienced individually, alone, or collectively, as a nation. Either way, it must concern deeply-felt human anxieties about not being "wanted at all."[6]
For us, candor is indispensable. Incessantly ground down by the babble of pundits and politicos, we the people are only rarely motivated by intellectual insight. Just now, we are learning to understand that our badly injured Constitution is subject to variously dissembling intrusions by a head of state who "loves the poorly educated,"[7] who reads nothing at all, and yearns openly not to serve his country,[8] but himself.
Let us remain candid. This is a president who wants to be an "emperor." Plainly and desperately.
Truth is exculpatory. In these fragmenting and deeply-polarized United States, a willing-to-think individual is little more than a quaint artifact of some previous or previously-imagined history. More refractory than ever to refined intellect and learning, our mass society sustains absolutely no decipherable intentions of taking itself seriously.
Not at all.
For Vladimir Putin, on the other hand, things in America could not possibly be better. Manipulating those too-ample parts of an American society that yearn to believe rather than think, a sweeping Putin victory in "Cold War II" is all but inevitable.[9] Though counter-historical, such a fearful triumph could end up being celebrated at the Trump White House as well as at the Kremlin.
Credo quia absurdum, announced the ancient philosophers.
"I believe because it is absurd."
There is more. It is possible for the American people to be lonely in the world or lonely for the world, and our unchallenged mindset of "mass" has brought forth both. Before a better America could ever be born from any such bifurcated loneliness, a willing "gravedigger" would have to wield the civilizational forceps. But where shall we find such a person or persons?
What next for the increasingly imperiled Republic? Consider that we the people may wish to slow down and smell the roses, but a self-battering country now imposes upon its exhausted people the breathless rhythms of a vast machine.We witness, each day, an endless line of trains, planes and automobiles, transporting weary Americans to yet another robotic workday, a day too-often bereft of any pleasure, of reward and possibly of any hope itself. How long can this be expected to go on?
There are additional questions. What can be done now to escape the pendulum of our own mad clockwork? We pay lip service to the high ideals of the Declaration and the Constitution, but almost no one cares about these musty old documents. Invoked only for ostentation, the doctrinal foundations of the United States are today the province of a handful of people. Nothing more.
Presently, we the people lack any genuine sources of national cohesion except for celebrity sex scandals, local sports team loyalties, and the comforting brotherhoods of war.[10] As for the more than seven million people stacked cheek to jowl in our medieval prisons, two-thirds of those released return promptly to violent crime and mayhem. Increasingly, at the same time, "senior" and recognizable white collar criminals look forward to presidential pardons.
Oddly, we Americans inhabit the one society that could have marked a different trajectory. Once we had unique potential to nurture individuals to become more than a mere crowd.[11] Then, Ralph Waldo Emerson had described us as a people animated by industry and self-reliance, not by paralysis, fear and trembling.
Bottom lines? In spite of our proudly clichéd claim to "rugged individualism," we Americans are shaped almost exclusively by demeaning patterns of visceral conformance. Amusing ourselves to death, our voyeuristic society fairly bristles with annoying jingles, insistent hucksterism, crass allusions and telltale equivocations. Surely, we ought finally be able to inquire: Isn't there something more to this yelling country than abjured learning, endless imitation and expansively crude commerce?
If there is something more fulsome, where can it be discovered?
"I celebrate myself, and sing myself," intoned the poet Walt Whitman, but today the American Selfis created by a generally stupefying "education," by far-reaching patterns of utter tastelessness and by a pervasively rancorous culture of gratuitous obscenity.
Though not generally understood, credulity is America's very worst enemy. Our unchanging inclination to believe that societal redemption lies in politics (especially the presidency) has already become a potentially fatal disorder. Social and economic issues do need to be addressed by government, but our deeper problems must still be solved by individuals and as individuals.[12]
For the moment, this key requirement is not even faintly appreciated.
While allegedly a democracy, only a rare few can actually redeem America, and these quiet souls remain hidden, even from themselves. You will never see them engaged in the frenetic and agitated self-advertisements of presidential politics. To be sure, our necessary redemption as a people can never be found among the crowd, or mass, or herd or horde. There is a way to fix our fractionating country, but not while we inhabit our pre-packaged ideologies by rote, without mind, and without virtue.[13]
A starkly diseased civilization compromises with its afflictions. To restore us to long-term societal health and prosperity in America, we the peoplemust first look far beyond a futile faith in politics. Only when such a desperately required swerve of consciousness can becomes a compelling and irreversible gesture – that is, only when we can restore a meaningful, central and deserved faith in ourselves as individual thinkers – can we the people hope to fix a land in crisis.
To start the process, we can at least acknowledge the limitations of a democracy now based insecurely upon multiplying geostrategic fallacies and utterly inane slogans.[14]
Most emphatically, we must insist upon expanding the sovereignty of a mindful and virtuous[15] citizenry. This insistence will not succeed overnight, but the time to finally begin is now.
—————-

---
[1] Arthur Schopenhauer warned, in his "On Man's Need of Metaphysics" about "…the great majority of men who are not capable of thinking, but only of believing, who are not accessible to reasons, but only to authority."
[2]On this growing threat of nuclear war, by Professor Beres, see: https://www.jurist.org/commentary/2017/08/louis-rene-beres-trump-nuclear/ See also https://warroom.armywarcollege.edu/articles/nuclear-decision-making/ For early authoritative accounts, by the author, of expected consequences of a nuclear attack, see: Louis René Beres, Apocalypse: Nuclear Catastrophe in World Politics (Chicago: University of Chicago Press, 1980); Louis René Beres, Mimicking Sisyphus: America's Countervailing Nuclear Strategy (Lexington, Mass., Lexington Books, 1983); Louis René Beres, Reason and Realpolitik: U.S. Foreign Policy and World Order (Lexington, Mass., Lexington Books, 1984); and Louis René Beres, Security or Armageddon: Israel's Nuclear Strategy (Lexington, Mass., Lexington Books, 1986).
[3] Both Sigmund Freud and Carl Jung thought of "soul" (in German, Seele) as the intangible essence of a human being. Neither Freud nor Jung ever provided any precise definition of the term, but it was not intended by either in some ordinary religious sense. For both, it was a still-recognizable and critical seat of both mind and passions in this life. Interesting, too, in the present context, is that Freud explained his already-predicted decline of America by various express references to "soul." Freud was plainly disgusted by any civilization so apparently unmoved by considerations of true "consciousness" (e.g., awareness of intellect, literature and history), and even thought that the crude American commitment to perpetually shallow optimism and material accomplishment at any cost would occasion sweeping psychological misery.
[4] "The mass-man has no attention to spare for reasoning;" warns Jose Ortega y'Gassett in The Revolt of the Masses (1930, "he learns only in his own flesh."
[5] Apropos of this preference, see Oswald Spengler: "I believe is the one great word against metaphysical fear" (The Decline of the West, 1918). Here, Spengler underscores humankind's utterly primal search for an ultimate victory over death.
[6] "It is getting late; shall we ever be asked for?," inquires the poet W H Auden in The Age of Reason. "Are we simply not wanted at all?"
[7] Said candidate Trump in 2016, "I love the poorly educated." This strange statement appears to echo Third Reich Minister of Propaganda Joseph Goebbels at Nuremberg rally in 1935: "Intellect rots the brain."
[8] This brings to mind the timeless observation by Creon, King of Thebes, in Sophocles' Antigone: "I hold despicable, and always have….anyone who puts his own populate before his country."
[9]Regarding the effects of Cold War II on security matters in the Middle East, by this author, see: https://besacenter.org/wp-content/uploads/2019/07/162-MONOGRAPH-Beres-Israeli-Nuclear-Deterrence-CORRECTED-NEW.pdf
[10] War, of course, is arguably the most worrisome consequence of an anti-intellectual and anti-courage American presidency. For the moment, the most specifically plausible area of concern would be a nuclear war with North Korea. https://mwi.usma.edu/theres-no-historical-guide-assessing-risks-us-north-korea-nuclear-war/
[11] "The crowd," said Danish philosopher Soren Kierkegaard, "is untruth." Here, the term "crowd" is roughly comparable to C.G. Jung's "mass," Friedrich Nietzsche's "herd," and Sigmund Freud's "horde."
[12] See, by Professor Beres, at The Daily Princetonian: https://www.dailyprincetonian.com/article/2018/02/emptiness-and-consciousness
[13] "There is no longer a virtuous nation," warns the poet William Butler Yeats, "and the best of us live by candlelight."
[14] The worst of these limitations concerns the growing risks of a nuclear war occasioned by an American unprepared president. In this regard, we may recall the words of "beat poet" Lawrence Ferlinghetti back in 1958 (A Coney Island of the Mind): "In a surrealist year some cool clown pressed an inedible mushroom button, and an inaudible Sunday bomb fell down, catching the president at his prayers on the 19th green."
[15] As used by ancient Greek philosopher Plato, the term "virtuous" includes elements of both wisdom and knowledge as well as morality.
Weakness or calculation? How the pandemic undermined the US world leadership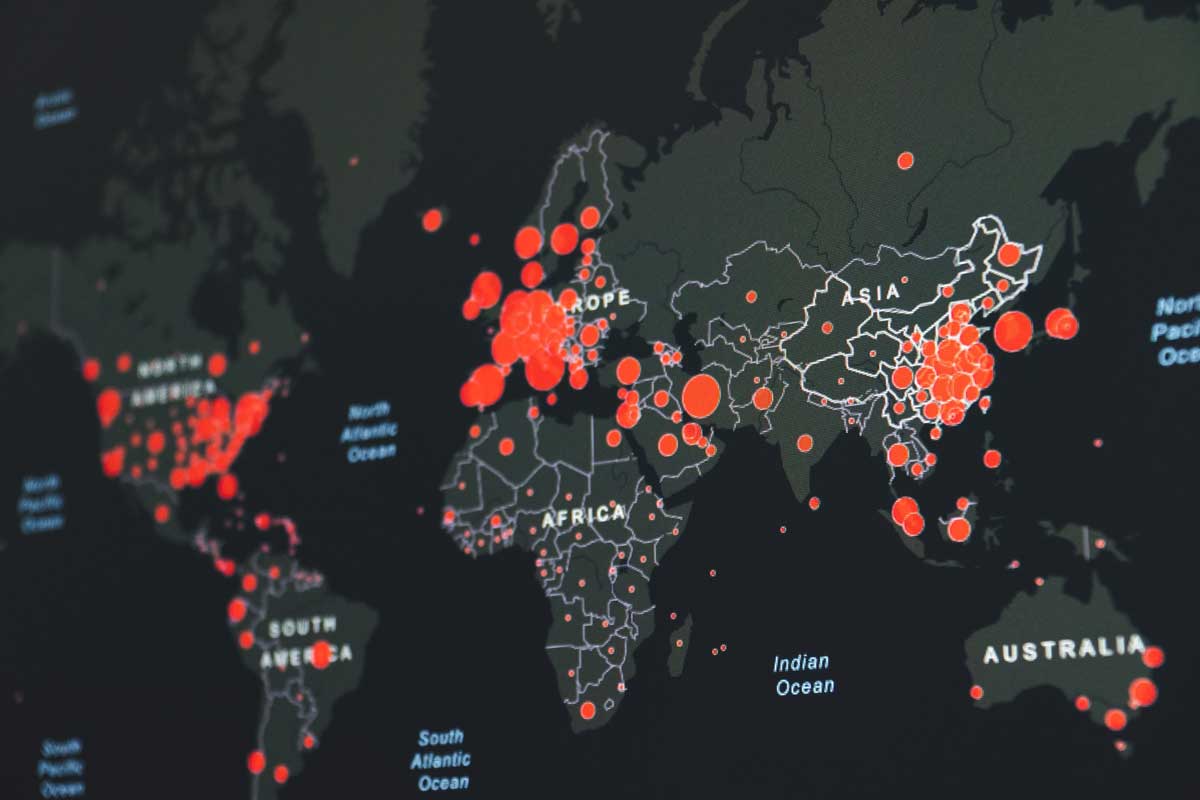 Anyone watching the numerous doomsday movies, happily churned out by Hollywood, will see American doctors saving the planet from space-borne viruses and the plague epidemic that turn people into zombies. However, the very first serious test in a decade has shown that the US healthcare system is actually inferior even to the Russian one, created during the Cold War years. And this despite the fact, that for the past 30 years, the Russian medical system has been suffering from "optimizations," cuts and underfunding. Moreover, while the Kremlin, even for propaganda reasons, has managed to provide real assistance to a number of European countries, and has been the first to launch a vaccine on the market, Washington's actions can be regarded as a sign of weakness, and a very dangerous one to its allies at that.
More than a year after the start of the global lockdown, we can already sum up the initial results, which look disappointing to Washington. The US healthcare system has collapsed under the pressure, thus laying bare the country's inability to bring the outbreak of a less-than-deadly disease under control. As for Russia, despite its lack of America's vast resources, it still managed to win the vaccine race and become the first to come up with a viable antidote.
More importantly, Moscow has also come out on top in the information "war" with the West, with its Sputnik V vaccine proving to have far fewer side effects than its Pfizer and Moderna counterparts. Therefore, the US and British lobbying of their own vaccines, and their attempts to close the European market for the Russian vaccine look unethical, to say the least, all the more so amid numerous European media reports about people having died from side effects after being inoculated with Western vaccines. At the same time, there are simply no reports about similar complications caused by the Russian vaccine, even though the European Commission and Brussels have been keeping a close eye on the effects of its use in European countries, including Serbia and Hungary, which have already taken the first deliveries of the Sputnik V vaccine.
What is the reason for the US demonstrating its weakness? How come that in the midst of the epidemic Washington was unable to find the resources to demonstrate its readiness to lend a helping hand to its European allies? Unfortunately, one of the reasons was that the Americans simply freaked out. The truth is, the US healthcare system is rather decentralized and unorganized. People with good health insurance have little to worry about. However, in a situation of a pandemic, the US medical facilities are pretty hard to manage, so one has to do it manually. Compounded by the general atmosphere of panic and the fact that the poorest strata of society, who have no health insurance and constitute the main risk zone (obesity due to malnutrition, advanced chronic diseases and other COVID-inducing conditions), the system simply collapsed. Therefore, it is not surprising that the Trump administration tried to keep maximum resources at home. Moreover, the businessman-turned-president, who had openly spoken about "exporting security," never missed a chance to make it clear to his allies that US assistance is never free. As a result, he was replaced by Biden, a Democrat who advocates maximum support for all democratic forces. However, Democrats usually provide moral or military support, but they have proved equally unprepared to line up any serious assistance to the countries hit the hardest by the pandemic.
Moreover, it was actually at the suggestion of the United States and the UK that the COVAX system, a global initiative aimed at providing equitable (but not free) access to COVID-19 vaccines for countries in need, stalled. It turned out (who might have guessed?) that both the US-developed Moderna and the British AstraZeneca vaccines are primarily needed by their own electorates, and only then by countries that need them, but are unable to produce their own vaccine. Meanwhile, India with a population of over 1 billion, managed to fulfill its obligations, and Russia is ready to launch the production of vaccines in Europe. However, bending under Washington's pressure, the European Union has banned the import of Russian, Indian and Chinese vaccines, without bothering to explain the reasons for this ban.
A country, claiming world domination cannot lead in everything, of course. Therefore, it is not surprising that the healthcare systems of many European countries, like Sweden and Switzerland, are way better that what they now have in the United States. That being said, the world leader still bears full responsibility for its allies and cannot leave them to their own devices, not only in the event of a military conflict, but also in the midst of a pandemic. However, this is exactly what it did…
From our partner International Affairs
The legacy of 2020, and 2021 in the prospects of the United States and China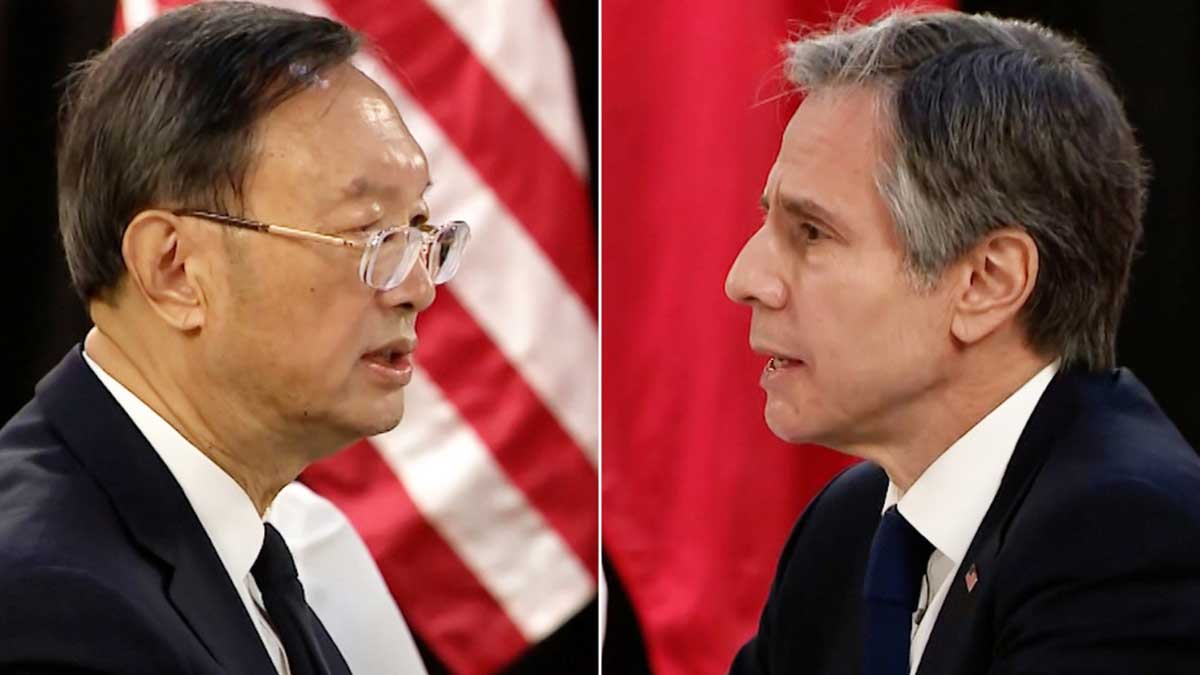 2020 was a crucial year because of Covid-19, which disrupted the evolution of the world order in the direction of differentiation and transformation. This is the most severe crisis the human world has faced since the Second World War.
As of 10 May 2021, According to the Hopkins University Global New Crown Epidemic Statistics Report, as of May 10, 2021 there have been 158,993,826 confirmed cases worldwide and 3,305,018 deaths.
The pandemic is like a fatal global social test. On the basis of a world order that has already undergoing a crisis, it has not only caused a pause and thus a deceleration of economic development, but it has also stepped up social division and the transfer of power from the political to the technical sphere.
Although the most experienced analysts and leading research institutions have published various reports, currently none of them can accurately predict in detail the huge impact of the pandemic on the history of the 21st century.
The pandemic, however, will bring about major changes in four areas.
Firstly, it will accelerate the general trend of global economic recession and differentiation. This is due to the currency over-issue policies adopted by several countries and to intensified domestic social polarisation. Since 2018 the global economic and financial crisis has not yet been solved. On the contrary, the crisis has only been concealed by the short-term response of monetary policy.
Secondly, the pandemic will speed up internal changes and the reorganisation of the international political and economic order precisely due to internal social differentiation. Owing to the turbulent influence of domestic and international policies, economic and political risks in fragile regions of the world will intensify or have knock-on effects.
Thirdly, the pandemic will strengthen the digital society and competition between countries in building new technologies will become more intense. The most significant impact of digital society is the silent arrival of a transparent society that exists but has no human contacts.
Fourthly, the pandemic promotes the rise of vaccine nationalism and accelerates the revival of the community value of East Asian countries, which has epochal significance from the perspective of the history of world civilisation.
The most influential political and economic event in 2020 was the US elections and the related change of Administration. The US elections represented the sharpest but also the most frustrating change in US history. Although Donald Trump lost the election, 74,216,154 citizens voted for the outgoing President.
For the United States, the change in direction cannot be seen as the advent of a resolute and determined policy along one single line, as the basic reality of the highly divided American society was not changed, but indeed strengthened due to the general election. The huge impact promoted the spread of political violence and protests in the United States.
Source: The US Crisis Monitor, Bridging Divides Initiative, Princeton School of Public and International Affairs', Liechtenstein Institute on Self-Determination.
First of all, Donald Trump lost the election, but the spectre of Trumpism has remained in the United States and even in Europe, which is generally not conducive to advancing the strategy of developing relations with China.
Secondly, the "antagonism" of the US strategy towards China has not changed radically. Trump hadopened a political-economic dispute with China. Itisparticularlynoteworthythat the younger generation of the Republican leadership isgraduallybecominghostile and negative towards China, and exertsgreatinfluence in Congress.Thisdoesnotfavours world peace.
Thirdly, if this attitude is not contained, it will lead to negative long-term impacts between high-tech decoupling and ideological competition. Finally, China's policy towards the United States has been perfected and refined: although the government is still adopting a wait-and-see attitude, the voice of seeking cooperation and being rational and pragmatic is still the mainstream in China.
Besides the issue that China will reduce its dependence on the world and increase world's dependence on China itself, China will reduce its dependence on traditional growth models and increase its care for social, green and environmental sustainability.
The year 2021 is proving that the focus of the analysis of global political and economic trends will still be competition between China and the United States. President Biden's Administration still regards China as its main strategic competitor, but the methods of addressing the issue are quite different from those of Trump's Administration. The main difference lies in the fact that President Biden focuses on solving domestic problems and does not exclude the most important issues with China.
President Biden's Administration has adapted its strategy for China as the influence of major lobbies and interest groups – such as the US finance and military industry – on policy is constant compared to the previous Administration. Nevertheless, the Chinese factor in the chain of global interests keeps higher levels.
Indeed, voices from both parties in the US Congress calling for curbing China's rise are also increasing.
In short, in terms of China's policy direction, President Biden's Administration is expected to oppose a trade war because it harms the core interests of the US business community. However, there are likely to be problems for Taiwan, Xianggang (Hong Kong), Xinjiang Weiwu'er (Uyghur), South China Sea, Xizang (Tibet), as well as other issues.
The possibility of renewed trade negotiations between China and the United States is expected to increase significantly in the future and the US strategy of constructive competition will be reformed.
Regardless of changes in Sino-US relations, China will certainly promote greater bilateral and multilateral investment cooperation, while seeking new development and shaping new models of cooperation.
The key areas which are currently the most important and noteworthy are, firstly, China's joining the Regional Comprehensive Economic Partnership (RCEP) and seeking to adhere to the Comprehensive and Progressive Agreement for Trans-Pacific Partnership (CPTPP), which shows that China's top leadership has decided to continue the reform strategy of internal and external promotion.
The RCEP is a free trade agreement in the Asia-Pacific region between the ten States of the Association of South-East Asian Nations (Brunei, Cambodia, Philippines, Indonesia, Laos, Malaysia, Myanmar, Singapore, Thailand and Vietnam) and five of their free trade partners: Australia, China, the Republic of Korea (South Korea), Japan and New Zealand. These Member States account for approximately 30% of world's population and GDP, thus making it the largest trading bloc.
The CPTPP, instead, is a draft regional investment and regulatory treaty in which negotiations, until 2014, twelve Pacific and Asian countries participated: Australia, Brunei, Canada, Chile, Japan, Malaysia, Mexico, New Zealand, Peru, Singapore, the USA and Vietnam.
Indeed, between the RCEP and the CPTPP, there is not only the interconnection of the industrial chain and commonality -and more reasons for unity than differences – but also the influence of great powers' strategic factors.
The main difference between the two is that the CPTPP has higher economic quality requirements, while the RECP is more inclusive. Secondly, the China-EU trade and investment agreement is likely to be signed, which has clear short-term interests for Europe and long-term strategic interests for China. China, however, still needs to take a cautious attitude towards European policy and its legal systems based on double standards. Thirdly, China and Russia are strengthening comprehensive strategic cooperation and there will be new opportunities for their cooperation in the energy and military sectors.
Why Congress should be rough on Chris Miller at his testimony on Wednesday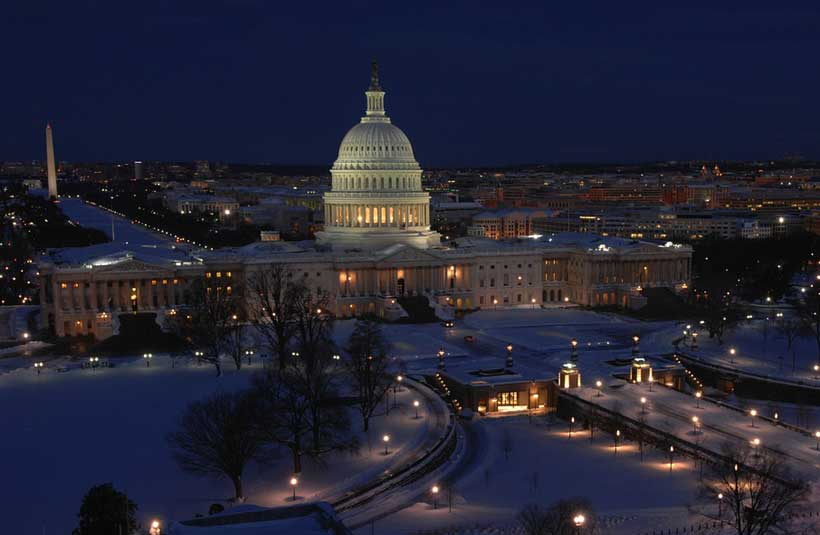 FBI director Chris Wray's weak congressional testimony in March left most of the Capitol attack questions unanswered and most of us scratching our heads: if the chiefs of the intelligence agencies don't know, then who does?
As I argued back in March, before Senate Wray picked the low hanging fruit questions — such as confirming that the Trump mob that stormed the Capitol was indeed Trump's mob and not some other people — while conviniently glazing over the real questions.
This is why the congressional testimony by former acting Secretary of Defense, Chris Miller, this Wednesday matters. The national guard mystery is still the elephant in the room that's still sitting in the corner in loud, deafening silence.
The House Oversight and Reform Committee has been looking for answers from federal intelligence agencies on Trump's role in the Capitol insurrection since day one. They have knocked on pretty much any door they could think of, requesting information from sixteen offices in total. That brings us to Wednesday when the Committee will hear from Chris Miller, as well as Jeff Rosen, former acting Attorney General, and Robert Contee III, District of Columbia Police Chief, in a hearing titled "The Capitol Insurrection: Unexplained Delays and Unanswered Questions."
Back in March, when Senate grilled Wray, the FBI director could not answer why the national guard was not sent in to quell the attack. Wray vaguely put the decision on local policy makers, conveniently circumventing federal responsibility.
Then months later, defense officials actually stated that the national guard was delayed for reasons of "optics" and worries over how it would look if Trump's mob was pushed out forcefully, as they should've been. Miller dragged his feet for hours before giving the green light, as he wanted to imagine what exactly the national guard's intervention will look like. The actual deployment took only 20 minutes, logistically speaking.
Miller has already spoken about Trump's "cause and effect" words responsible for inciting the Capitol attacks. And some commentators like Sarah Burris at Raw Story already predict that Miller is about to throw Trump under the bus on Wednesday.
But that's not enough. Where was Miller back then? The delay was his decision and no one else's. The Congressmen and Congresswomen of the House Oversight and Reform Committee chaired by Congresswoman Carolyn Maloney, should not go easy on Miller only because now, after the fact, he is willing to speak up against Trump. Now it's easy. Now it doesn't count.
Trump removed Secretary of Defense Esper over his objection to sending the national guard on the Black Lives Matter movement that sparked up exactly one year ago. That's why Trump replaced Esper with Miller. Miller could have also said no to Trump but he played along. That's why Miller doesn't get to play hero now. There are no heroes in the Trump Administration's aftermath. Some "cause and effect" talk and hypocritical outrage after the fact don't count. Now doesn't count. The House Oversight and Reform Committee shouldn't buy this. The time for cheap spins and late awakened conscience is up. Now is the time for real answers. Miller and Rosen should get a rough ride on Wednesday. Anything else would not be acceptable.