With Gaza violence 'escalating as we speak,' UN envoy calls for 'immediate stop'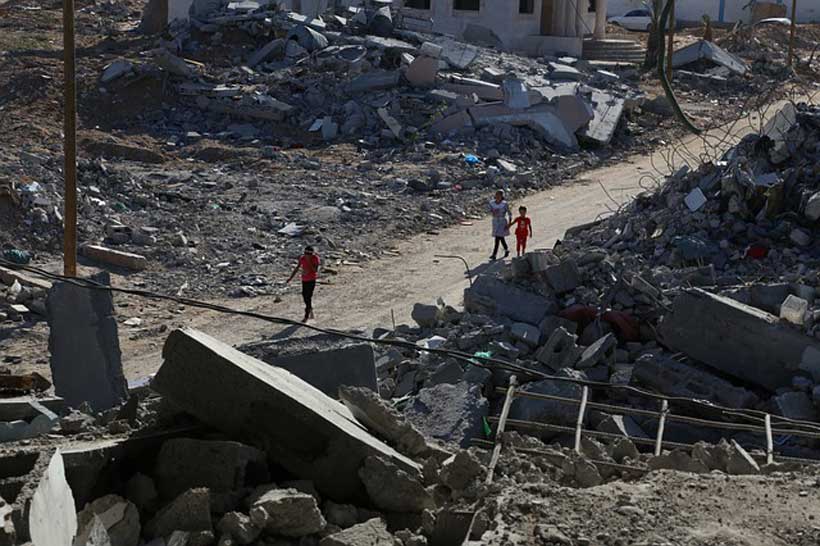 It is no longer enough to reaffirm past agreements on resolving the Israeli-Palestinian conflict, according to a senior UN envoy, who said on Monday that it is time to "find our way back to a mutually agreed mediation framework" to resume meaningful negotiations towards a two-State solution.
"While there may be different interpretations and proposals how, this remains our shared objective", UN Special Coordinator for the Middle East Peace Process Nickolay Mladenov said, briefing the UN Security Council via video conference from Jerusalem.
Before updating the members on the situation on the ground, he began by detailing a developing situation that began over the weekend after Israeli Defence Forces (IDF) said it had fired at two Palestinian Islamic Jihad militants who were attempting to plant an explosive device along the Gaza perimeter fence.
"Since then more than 60 rockets have been fired by Palestinian Islamic Jihad militants towards Israel. As of now, the IDF is responding by conducting multiple airstrikes in the Strip," Mr. Mladenov explained.
"The situation is escalating as we speak with continuing projectiles being fired from Gaza and retaliatory Israeli airstrikes."
He called for "an immediate stop" to the firing of rockets and mortars that "only risk dragging Gaza into another round of hostilities with no end in sight".
"The indiscriminate launching of rockets against civilian population centres violates international law and must end", stressed the UN envoy.
He elaborated on security, humanitarian and political crises in the enclave, including restrictions that are contributing to an "ongoing health disaster in the Gaza Strip".
"According to local interlocutors, as of the end of January, stock levels for 46 per cent of essential medicines have been completely depleted", highlighted Mr. Mladenov.
While $1.2 million worth of medicines were subsequently allowed to enter to "somewhat alleviate the dire situation", he encouraged the Palestinian government to work with the UN and increase its efforts to help resolve the health crisis.
West Bank
Turning to the West Bank where "violence has also continued", the UN envoy painted a picture of clashes and death, including of children.
"Violence against civilians, and particularly against children, is unacceptable, and must be condemned by all", asserted Mr. Mladenov. "All incidents must be thoroughly investigated".
The situation around the Holy Sites in Jerusalem also remained tense
Amidst calls by religious and political leaders for Palestinians to pray en masse at Muslim sites, he updated that "there were limited clashes and arrests reported, including after Friday prayers" and the police arrested a former Israeli Knesset Member for ignoring police directives while visiting the site.
Edging away from two-State solution
With no meaningful bilateral negotiations on the horizon, developments on the ground continued to undermine prospects for a two-State solution.
Moreover, Israeli authorities continued to evict people from their homes, seize and demolish structures, and approve plans for building further settlements.
If implemented, the latest constructions would consolidate a ring of settlements cutting between East Jerusalem and Bethlehem, significantly constraining the possibility of a future contiguous Palestinian State.
"I reiterate that all settlements are illegal under international law and remain a substantial obstacle to peace", the UN envoy reminded.
Meanwhile, Israeli and United States officials have formed a joint committee to produce detailed maps of relevant areas of the occupied West Bank to advance annexation.
This would have a devastating impact on the prospect for a two-State solution.
"They would close the door to negotiations, have negative repercussions across the region, and severely undermine opportunities for normalization and regional peace", Mr. Mladenov underscored.
Other updates
Protests continue throughout Lebanon and a serious incident occurred in which some 15 people blocked a UNIFIL (UN Interim Force in Lebanon) patrol, seized items and injured one peacekeeper.
An in the Golan, recent developments involved a ceasefire breach and continued volatility.
"UNDOF (UN Disengagement Observer Force) engaged both parties in order to prevent an escalation of tensions and reminded them of their obligation to respect the 1974 Disengagement of Forces Agreement", which, among other things, established a separation zone.
As negative trends continue, Mr. Mladenov reaffirmed the UN's commitment to supporting a peaceful future for the Middle East and underscored that the Organization's "preventive diplomacy efforts continue to play an integral role" on the ground.
Deloitte Bolsters Cyber Threat Hunting Capabilities with Root9B Acquisition
Deloitte & Touche LLP announced today its acquisition of substantially all the assets of Root9B, LLC (R9B), a leading provider of advanced cyber threat hunting services and solutions. The deal will bolster Deloitte's existing Detect and Respond cyber client offering with R9B's deeply experienced cyber operations professionals and its award-winning threat-hunting and risk assessment solutions.
"Commercial and government entities contend with cyber adversaries who use incredibly sophisticated technology to penetrate legacy defenses and take advantage of expanding attack surfaces," said Deborah Golden, Deloitte Risk & Financial Advisory Cyber and Strategic Risk leader and principal, Deloitte & Touche LLP. "The addition of R9B's business will expand our complement of skilled cyber professionals and leading technologies, while also offering our clients an advantage against adversaries. Our newly combined powerful and innovative solutions for preventing, detecting and mitigating cyber threats are unlike anything we've seen available in today's market."
Beyond offering tailored managed services and solutions focused on cyber threat hunting/detection and response focusing on unique organizational needs, R9B also offers tech-enabled vulnerability assessment and penetration testing, defense forensics and incident response, as well as defensive security and hunt operator training.
With the addition of R9B's business, Deloitte's Cyber Detect and Respond offering will continue to help clients gain a leading edge in cyber defense, integrate fragmented security toolsets, achieve efficiencies in security operations programs, accelerate response time to potential threats and provide data-driven threat insights.
"Deloitte continually works to provide outstanding value to our clients," said John Peirson, Deloitte Risk & Financial Advisory CEO. "Adding R9B's business to our existing cyber practice is just one more way we're accelerating meaningful investments into the innovative approaches we offer our clients as they work to manage emerging threats."
R9B founder and CEO Eric Hipkins added, "Our shared commitment to our clients' missions and recognition of the importance of combining exceptional technology, people and processes to solve the most challenging security problems of our day makes joining Deloitte a logical next step in our story. At Deloitte, we'll be able to accelerate scaling and development of offerings we consider vital to proactive cyber threat hunting and remediation."
WEF Launches Coalition to Tackle Racism in the Workplace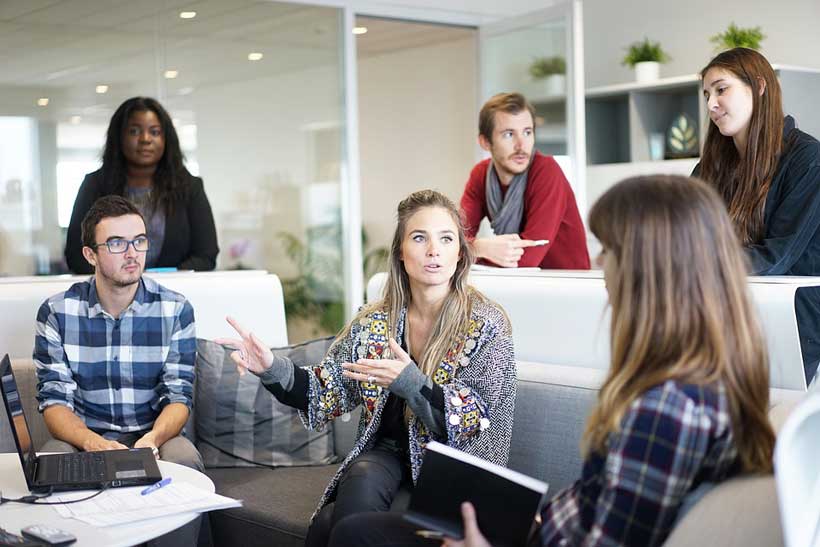 The World Economic Forum has today launched the Partnering for Racial Justice in Business initiative, which will see a coalition of organizations commit to building equitable and just workplaces for professionals with under-represented racial and ethnic identities.
The Partnering for Racial Justice in Business initiative has been designed to operationalize and coordinate commitments to eradicate racism in the workplace and set new global standards for racial equity in business. It also provides a platform for businesses to collectively advocate for inclusive policy change.
What action looks like
Three steps are required to join the initiative:
Racial and ethnic equity must be placed on the board's agenda
Companies must make at least one commitment towards racial and ethnic justice in their organizations
Companies must put a long-term strategy in place towards becoming an anti-racist organization
Examples of business commitments towards racial and ethnic justice range from allocating financial and human resources to racial justice work, setting representation goals for all seniority levels, and establishing mentorship programmes for racially and ethnically diverse employees.
One of the initiative's starting points will be Black inclusion and addressing anti-Blackness. A broad-brush approach to racism fails to grasp its effects on different under-represented groups. Anti-Black racism is historically one of the most pervasive forms of racism. As such, a targeted and specific approach to tackle it in the workplace is required. As the initiative evolves, it will seek to increase the visibility of racially and ethnically diverse leaders throughout industries, and expand its focus to include additional racial and ethnic groups.
"With just 1% of Fortune 500 companies led by Black chief executives, the need to tackle racial under-representation in business is urgent and obvious. To design racially and ethnically just workplaces, companies must confront racism at a systemic level, addressing not just the structural and social mechanics of their own organizations, but also the role they play in their communities and the economy at large. The Partnering for Racial Justice in Business initiative provides an effective platform for businesses to take individual and collective action towards racially and ethnically just workplaces," said Saadia Zahidi, Managing Director at the World Economic Forum.
The initiative originates from the World Economic Forum's New Economy and Society Platform, which is focused on building prosperous, inclusive and just economies and societies. In addition to its work on economic growth, revival and transformation, work, wages and job creation, and education, skills and learning, the Platform takes an integrated and holistic approach to diversity, equity, inclusion and social justice, and aims to tackle exclusion, bias and discrimination related to race, gender, ability, sexual orientation and all other forms of human diversity. It produces data, standards and insights, such as the Global Gender Gap Report and the Diversity, Equity and Inclusion 4.0 Toolkit, and drives or supports action initiatives, such as the Community of Chief Diversity and Inclusion Officers, The Valuable 500 – Closing the Disability Inclusion Gap, Hardwiring Gender Parity in the Future of Work, Closing the Gender Gap Country Accelerators, Partnership for Global LGBTI Equality and the Global Future Council on Equity and Social Justice.
Founding members
The founding members of the initiative are: A.P. Møller-Maersk, AlixPartners, AstraZeneca, Bank of America, BlackRock, Bloomberg, Boston Consulting Group, Bridgewater Associates, Centene, Cisco Systems, Cognizant, Dentsu International, Deutsche Bank, EY, Facebook, Google, H&M Group, Henry Schein, HP, Infosys, Ingka Group (IKEA), Jacobs Engineering Group, Jefferson Health, Johnson & Johnson, Kaiser Permanente, Kearney, LinkedIn, ManpowerGroup, Mastercard, Mayo Clinic, McKinsey & Company, Microsoft, Nestlé, PayPal, PepsiCo, Procter & Gamble, PwC, Salesforce, SAP, Standard Chartered Bank, Tata Consultancy Services, The Coca-Cola Company, Depository Trust & Clearing (DTCC), Thermo Fisher Scientific, Uber Technologies, Unilever, UPS and Willis Towers Watson.
"This initiative is an important step in helping accountable business leaders do more to change the foundational systems that interfere with achieving equity. Kaiser Permanente is taking bold actions within our organization to evolve and advance our equity, diversity and inclusion strategy, and we look forward to being part of this coalition, both to help its work and learn from others." — Greg A. Adams, Chairman and Chief Executive Officer, Kaiser Permanente
"At IKEA, we side with the many, and we believe that a better every day is also an equal every day. We are committed to create a fair and equal workplace for everyone, no matter their ethnicity, race or nationality. We see three main reasons: It is about fairness, it's about reflecting the diversity of our customer base to meet the dreams and needs of our customers in better ways. And finally, it opens up more and new opportunities to attract and recruit the best talents. By working together with the Forum and other businesses we hope to accelerate the pace and scale of change to create more fair and just workplaces and society." — Jesper Brodin, Chief Executive Officer, Ingka Group (IKEA)
"The new global standards established by Partnering for Racial Justice in Business come at a time of heightened global focus on racial injustice, underscored by a pandemic that has disproportionately affected Black and Latino communities in the United States, along with other marginalized communities worldwide. We believe companies – critical enablers of wealth creation and professional mobility – must play a leading role in building a more equitable future for all. And as an organization that exists to create economic opportunity for the entire global workforce, we are honoured to join this initiative." — Rosanna Durruthy, Global Head of Diversity, Inclusion, and Belonging, LinkedIn
"At P&G, we aspire to create a company and a world where equality and inclusion are achievable for all people. For us, this starts with ensuring equitable and inclusive workplaces, and drives the actions we take with our brands and business partners and throughout communities around the world. The Forum's Partnering for Racial Justice in Business initiative will help foster cross-sector collaboration towards this aspiration and enable P&G and many companies to accelerate progress faster than any of us could do alone, and we're proud to lend our support." — Shelly McNamara, Chief Equality and Inclusion Officer, Procter & Gamble
"In order to have an economy that works for everyone, we all have an obligation to address the inequalities that have existed for too long; that includes systemic racism. At Mastercard, we believe that our success comes by ensuring decency, well-being and inclusion are part of everything we do. Bringing together groups like this creates the potential for greater impact, accelerating our ability to learn from one another and deliver action at scale." — Michael Miebach, Chief Executive Officer, Mastercard
"As a global organization that runs with purpose, we will only have done our jobs if we create opportunities for every employee to flourish and for social justice to prevail. We must understand the role we play, the things we can do better, and the actions we can take to ensure equality for all. Let our work together be a shining example of the change we are advocating." — Judith Williams, Head of People Sustainability and Chief Diversity and Inclusion Officer, SAP
Pandemic will not end for anyone, 'until it ends for everyone'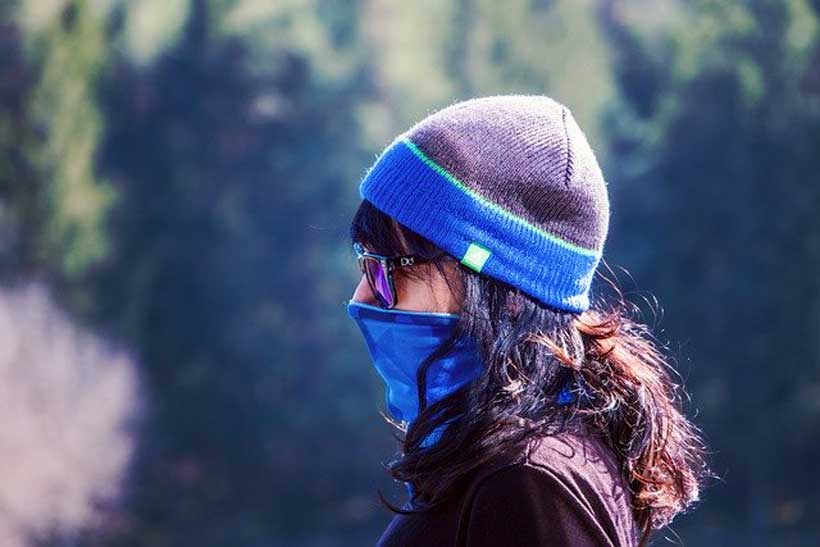 The COVID-19 pandemic "will not end for anyone, until it ends for everyone", an independent UN human rights expert said on Friday, advocating for an equitable and globally-coordinated vaccine distribution programme.
"The virus can still travel from the vastly unvaccinated massive population of the Global South to the Global North, including in its increasingly mutating forms", Obiora Okafor, UN Special Rapporteur on human rights and international solidarity, said in a statement.
He explained that with mutations constantly evolving, only inoculating rich countries would likely "complicate or delay" the eradication of the virus.
Skewed vaccine delivery
The last few weeks of 2020 witnessed the approval of several COVID-19 vaccines by regulators in various countries, "offering much hope to billions of people worldwide", according to the UN expert.
And while several States, mostly in the north, have already secured large quantities of vaccine and have begun inoculation campaigns, this has not been the case for most of the Global South, where close to 90 per cent of the world's population lives.
"The world, therefore, faces a sharp and highly problematic vaccine-divide in which the much richer Global North States, which host a very small percentage of the global population, have so far cornered the vast majority of available COVID-19 vaccines, leaving the bulk of the world's population with almost no access to these medicines", Mr. Okafor said.
"A globally coordinated vaccine distribution programme is highly preferable to the individualized approaches adopted by all-too-many of the richer States", Mr. Okafor said.
International vaccine solidarity
He said it was vital that States and non-State actors cooperate – such as through the COVID-19 Vaccine Global Access Facility (COVAX), which, led by the World Health Organization (WHO), is part of the Access to COVID-19 Tools (ACT) Accelerator – or risk a stalled recovery.
While noting that COVAX aims to fairly distribute two billion vaccine doses by the end of 2021, Mr. Okafor emphasized that "international vaccine solidarity" be favored over "international vaccine competition".
"Given the great urgency of ensuring for everyone, everywhere, as rapid and effective access to COVID-19 vaccines as possible, I, therefore, urge urgent and strong action by States and other actors toward a course correction", he said.
Click here for the names of the UN experts who endorsed the statement.
Fair access for migrants
Separately, UN independent experts González Morales and Tlaleng Mofokeng have urged States to ensure that migrants are also included in national COVID vaccination programmes, saying that global immunization access for everyone who needs them "is the only solution" to ending the pandemic.
This includes priority groups of vulnerable people "regardless of who they are" or their migration status, said the rights experts.
They also called on world leaders to refrain from discriminatory discourse that could lead to the exclusion of migrants in irregular situations from the global public health response.
Special Rapporteurs and independent experts are appointed by the Geneva-based UN Human Rights Council and are neither UN staff nor paid for their work.