With Gaza violence 'escalating as we speak,' UN envoy calls for 'immediate stop'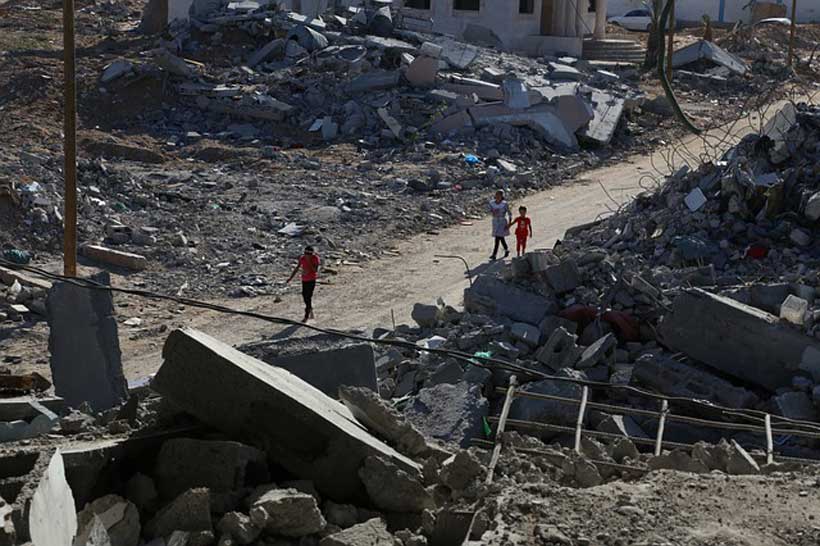 It is no longer enough to reaffirm past agreements on resolving the Israeli-Palestinian conflict, according to a senior UN envoy, who said on Monday that it is time to "find our way back to a mutually agreed mediation framework" to resume meaningful negotiations towards a two-State solution.
"While there may be different interpretations and proposals how, this remains our shared objective", UN Special Coordinator for the Middle East Peace Process Nickolay Mladenov said, briefing the UN Security Council via video conference from Jerusalem.
Before updating the members on the situation on the ground, he began by detailing a developing situation that began over the weekend after Israeli Defence Forces (IDF) said it had fired at two Palestinian Islamic Jihad militants who were attempting to plant an explosive device along the Gaza perimeter fence.
"Since then more than 60 rockets have been fired by Palestinian Islamic Jihad militants towards Israel. As of now, the IDF is responding by conducting multiple airstrikes in the Strip," Mr. Mladenov explained.
"The situation is escalating as we speak with continuing projectiles being fired from Gaza and retaliatory Israeli airstrikes."
He called for "an immediate stop" to the firing of rockets and mortars that "only risk dragging Gaza into another round of hostilities with no end in sight".
"The indiscriminate launching of rockets against civilian population centres violates international law and must end", stressed the UN envoy.
He elaborated on security, humanitarian and political crises in the enclave, including restrictions that are contributing to an "ongoing health disaster in the Gaza Strip".
"According to local interlocutors, as of the end of January, stock levels for 46 per cent of essential medicines have been completely depleted", highlighted Mr. Mladenov.
While $1.2 million worth of medicines were subsequently allowed to enter to "somewhat alleviate the dire situation", he encouraged the Palestinian government to work with the UN and increase its efforts to help resolve the health crisis.
West Bank
Turning to the West Bank where "violence has also continued", the UN envoy painted a picture of clashes and death, including of children.
"Violence against civilians, and particularly against children, is unacceptable, and must be condemned by all", asserted Mr. Mladenov. "All incidents must be thoroughly investigated".
The situation around the Holy Sites in Jerusalem also remained tense
Amidst calls by religious and political leaders for Palestinians to pray en masse at Muslim sites, he updated that "there were limited clashes and arrests reported, including after Friday prayers" and the police arrested a former Israeli Knesset Member for ignoring police directives while visiting the site.
Edging away from two-State solution
With no meaningful bilateral negotiations on the horizon, developments on the ground continued to undermine prospects for a two-State solution.
Moreover, Israeli authorities continued to evict people from their homes, seize and demolish structures, and approve plans for building further settlements.
If implemented, the latest constructions would consolidate a ring of settlements cutting between East Jerusalem and Bethlehem, significantly constraining the possibility of a future contiguous Palestinian State.
"I reiterate that all settlements are illegal under international law and remain a substantial obstacle to peace", the UN envoy reminded.
Meanwhile, Israeli and United States officials have formed a joint committee to produce detailed maps of relevant areas of the occupied West Bank to advance annexation.
This would have a devastating impact on the prospect for a two-State solution.
"They would close the door to negotiations, have negative repercussions across the region, and severely undermine opportunities for normalization and regional peace", Mr. Mladenov underscored.
Other updates
Protests continue throughout Lebanon and a serious incident occurred in which some 15 people blocked a UNIFIL (UN Interim Force in Lebanon) patrol, seized items and injured one peacekeeper.
An in the Golan, recent developments involved a ceasefire breach and continued volatility.
"UNDOF (UN Disengagement Observer Force) engaged both parties in order to prevent an escalation of tensions and reminded them of their obligation to respect the 1974 Disengagement of Forces Agreement", which, among other things, established a separation zone.
As negative trends continue, Mr. Mladenov reaffirmed the UN's commitment to supporting a peaceful future for the Middle East and underscored that the Organization's "preventive diplomacy efforts continue to play an integral role" on the ground.
UN: A divided world faces a huge number of problems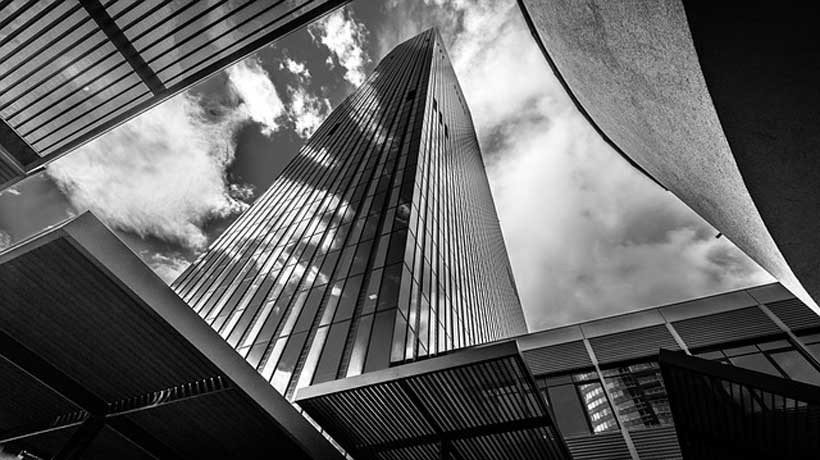 The current session of the UN General Assembly has shown that the United States will not force the Global South to take its position in the Ukrainian conflict, writes 'An Nahar' from Lebanon. Developing countries refuse to condemn Russia and demand an end to hostilities, as they suffer from their consequences.
UN Secretary-General António Guterres said during his speech that humanity faces enormous challenges, from a worsening climate emergency to escalating conflicts, a global cost of living crisis, growing inequality and technological changes.
This is a huge number of problems that a divided world faces. The role of the United Nations has noticeably declined. There is intense competition between the West, led by the United States, on the one hand, and developing countries, led by China, on the other. More than ever, Beijing wants a say in international affairs commensurate with the size of the Chinese economy that has boomed over the past four decades.
The United States appears to be facing an almost impossible task of forging a global consensus on isolating Russia internationally over the situation in Ukraine. Most developing countries have a different view of the Ukrainian conflict, which has been going on for 18 months. They demand a political solution and an immediate cessation of hostilities.
Washington is trying in vain to pressure countries in the Global South to accept a Western strategy based on the idea that the problem will be solved when Russia suffers a crushing defeat in Ukraine. There are leaders in the world who strongly disagree with this approach. Brazilian President Luiz Inacio Lula da Silva, for example, accused the United States of encouraging the conflict in Ukraine. In addition, developing countries have not joined Western sanctions against Russia, despite the pressure put on them.
While Western powers are able to pay for aid to Ukraine, developing countries are suffering from continued hostilities and cannot bear the costs of the conflict. The longer the fighting goes on, the more states in the Global South insist on a ceasefire.
Developing countries are increasingly concerned about pressing issues such as food security, climate change, inequality and the debt crisis. It won't be long before the consequences of the collapse of the Black Sea grain deal between Russia and Ukraine begin to show in poor countries.
Although the regular session of the UN General Assembly allows for discussion of pressing global problems, disagreements have arisen among participants regarding how to solve them.
The division of countries into international blocs competing with each other has led to the fact that the United Nations has practically lost its global significance and demonstrated ineffectiveness in resolving international conflicts.
The more tensions between states escalate, the weaker the role of the United Nations becomes.
The intensity of global competition is preventing the United Nations from fulfilling the mission for which it created.
The world divided into opposing camps, each of which is looking for the best way to protect its national interests. It is not easy to find a way to salvation or get out of a dead end, 'An Nahar' writes.
The timing of the Canadian assault on the Indian foreign and security policy establishment over the killing of Hardeep Singh Nijjar is not in doubt, stresses M.K. Bhadrakumar, Indian Ambassador and prominent international observer.
It surged in the aftermath of the G20 summit, which witnessed a crushing diplomatic defeat for the US in front of the world community, where the host country India navigated skilfully to scuttle any negative reference to Russia in the event's final document.
The Nijjar affair can be metaphorically called the grapes of wrath. The liberal western world so far granted Modi government a free passage through their rules-based order. India could preach, but wasn't accountable for its own practice. All good things come to an end.
Canada has a record of acting as a surrogate of the US. As regards Nijjar file, a Canadian official familiar with the matter told Associated Press that Prime Minister Justin Trudeau's allegation against Modi government was based on surveillance of Indian diplomats in Canada, including intelligence provided by a "major ally" who is a member of the infamous Five Eyes, the secretive intelligence network of Anglo-Saxon countries — Australia, Britain, Canada, New Zealand and the US.
Interestingly, Britain scrambled to distance itself from Trudeau's tirade, while a Canadian source told Reuters that Canberra and Washington collaborated "very closely" to examine evidence indicating potential Indian involvement in Nijjar's killing.
Trudeau spoke in the Canadian parliament after consultations with President Biden, and the White House reaction on the same day was highly supportive. The White House National Security Council spokesperson Adrienne Watson said, "We are deeply concerned about the allegations referenced by Prime Minister Trudeau. We remain in regular contact with our Canadian partners. It is critical that Canada's investigation proceed and the perpetrators be brought to justice."
Watson works under NSA Jake Sullivan who reports directly to Biden. It is unlikely that Sullivan made this a personal issue with the Indian security establishment. Simply put, the buck stops at the Oval Office.
Indeed, after Watson's initial remark, the White House quickly switched to megaphone diplomacy with its highflying strategic communications chief John Kirby, a retired rear admiral, confirming for record that Biden is "mindful of the serious allegations" by Trudeau "and they are very serious… and we support Canada's efforts to investigate this. We believe a fully transparent, comprehensive investigation is the right approach so that we can all know exactly what happened, and of course we encourage India to cooperate with that."
Such gratuitous lecturing is sheer hypocrisy by a country that freely resorts to assassination as a tool in its foreign policy. Who killed Qassem Soleimani?
Alas, in the face of this bullying, Delhi's reaction has been pusillanimous, to say the least — as if it is stone deaf and couldn't hear what the White House officials were saying.
One would like to believe that India, with high values in global governance and deep respect for national sovereignty — apart from being the flag carrier of the concept of 'Vasudhaiva Kutumbakam' ('The World is One Family') — would never descend to such a heinous level as to practice murder in its statecraft.
The Indian government should strategise through its present predicament. After all, as a key member of the western alliance and a close ally of the US, Canada plays an important role for the US in establishing a so-called rules-based international order and promoting the Indo-Pacific Strategy. And "rules-based order" and Indo-Pacific Strategy are Indian mantras too.
Biden himself may come under cloud very soon and be battling for his political career. Inviting him to be the chief guest at the Republic Day with an additional frill thrown in by way of a QUAD summit to placate him is pointless. Once the Canadian investigation runs its course, Ottawa may put on the public domain further accusations passing for "evidence" — and that could happen at some point closer to our general election. All in all, the big question is, what is it that the US is really upto.
Global warming did the Unthinkable
French ski resort closes permanently because there's not enough snow, CNN informs. Winter is coming. And for yet another ski resort in France, that means facing up to the reality that there isn't enough snow to carry on.
La Sambuy, a town which runs a family skiing destination near Mont Blanc in the French Alps, has decided to dismantle its ski lifts because global warming has shrunk its ski season to just a few weeks, meaning it's no longer profitable to keep them open.
"Before, we used to have snow practically from the first of December up until the 30th of March," La Sambuy's mayor, Jacques Dalex, told CNN.
Last winter, however, there was only "four weeks of snow, and even then, not much snow," he added. That meant "very quickly, stones and rocks appeared on the piste."
Able to open for fewer than five weeks during January and February, Dalex said the resort was looking at an annual operating loss of roughly 500,000 euros ($530,000). Keeping the lifts going alone costs 80,000 euros per year.
La Sambuy isn't a huge resort, with just three lifts and a handful of pistes reaching up to a top height of 1,850 meters (about 6,070 feet).
But with a range of slopes running from expert "black" to beginner "green" and relatively cheap ski passes, it was popular with families seeking more of a low-key Alps experience than offered by bigger, higher-altitude destinations.
UK snow report website On The Snow calls it "an idyllic place to visit, with exceptional panoramic views and everything you need in a friendly resort."
La Sambuy is not the only French ski resort facing a meltdown. Last year, Saint-Firmin, another small Alpine ski destination, opted to remove its ski lift after seeing its winter season dwindle from months to weeks, a situation also blamed on climate change.
Mountain Wilderness, a French environmental group, says it has dismantled 22 ski lifts in France since 2001, and estimates that there are still 106 abandoned ski lifts across 59 sites in the country.
According to a report published in August by the scientific journal Nature Climate Change, 53% of 2,234 ski resorts surveyed in Europe are likely to experience "a very high snow supply risk" at 2 degrees Celsius (3.6 Fahrenheit) of global warming above pre-industrial levels, without use of artificial snow.
A report published in January in the Proceedings of the National Academy of Sciences journal found a "substantial possibility" of global temperature rises crossing this 2-degree Celsius threshold by mid-century.
La Sambuy's Dalex said that "all winter sports resorts in France are impacted by global warming," particularly those at a medium mountain altitude between 1,000 and 1,500 meters.