The EU's Response to COVID-19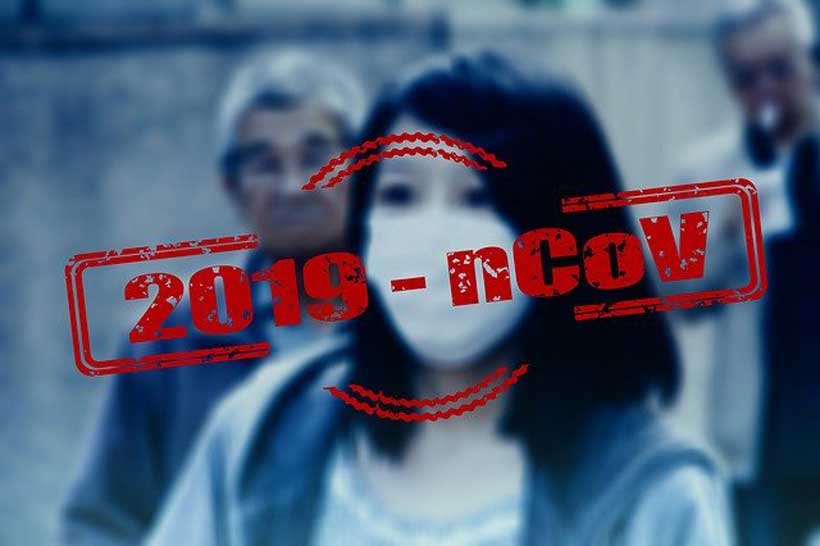 The European Commission is working on all fronts to support efforts to tackle the COVID-19 outbreak. This includes ongoing coordination with Member States to share information, assess needs and ensure a coherent EU-wide response. The Commission is also funding research, offering support through the EU Civil Protection Mechanism and supporting China with emergency medical supplies to tackle the outbreak at its source.
What has the Commission been doing since the outbreak of COVID-19 was reported in China?
1) At EU level, under the Cross-border Health Threat Decision, the Commission coordinates with Member States through three key mechanisms:
    The Early Warning and Response System
    The Health Security Committee
    The Health Security Committee's Communicators' network.
These tools support cooperation, rapid exchange of information, swift monitoring and coordination of preparedness and response measures to COVID-19.
2) The Commission, with support from relevant EU agencies, in particular the European Centre for Disease Prevention and Control (ECDC), the European Medicines Agency (EMA) and the European Union Aviation Safety Agency (EASA), is providing technical guidance related to: risk assessments; case definition for diagnosis and aligned reporting of suspected and confirmed cases; infection prevention and control in health care settings; advice for travellers; updated information on therapeutics and vaccines; contact tracing on aircrafts; management of points of entry and aviation sector recommendations.
Moreover, Member States' Joint Action Healthy Gateways, funded by the EU, is providing guidance and training on points of entry measures, as well as another Joint Action, SHARP (strengthened international health regulations and preparedness in the EU) on laboratory preparedness.
3) The Commission has been coordinating the delivery of assistance to China as well as financing the transport costs of EU Member States' repatriation flights.
4) To boost global preparedness, prevention and containment of the virus, new funding worth €232 million will be allocated to different sectors, namely:
– €114 million will support the World Health Organization (WHO), in particular the global preparedness and response global plan. This intends to boost public health emergency preparedness and response work in countries with weak health systems and limited resilience. Part of this funding is subject to the agreement of the EU budgetary authorities.
– €15 million are planned to be allocated in Africa, including to the Institute Pasteur Dakar, Senegal to support measures such as rapid diagnosis and epidemiological surveillance.
– €100 million, out of which up to €90 million Public Private Partnership with the pharmaceutical industry and 10 million for research on epidemiology, diagnostics, therapeutics and clinical management in containment and prevention. *
– €3 million allocated to the EU Civil Protection Mechanism for repatriation flights of EU citizens from Wuhan, China.
Is the EU prepared and equipped to contain the spread of COVID-19?
Member States continuously inform the Commission and share information regarding their levels of preparedness.
According to the information provided by the national authorities, there is a strong overall level of preparedness with countries having response measures in place to provide treatment for the cases in the EU and to mitigate any further transmission within and into the EU.
On 13 February, an extraordinary EPSCO Health Council brought together all Member States at a political level to discuss and coordinate measures to limit the spread of the COVID-19 outbreak and further preparedness measures to be considered for the future.
In response to the Council Conclusions of this meeting, the key actions on which the Commission is in the process of following up include continued risk assessment and guidance on travel advice; increased preparedness should the outbreak escalate to the next phase; and activation of existing funding mechanisms to support Member States on preparedness and response to the COVID-19. Other key actions include examining joint procurement for potential needs of protective equipment and strengthened support to the Health Security Committee in providing aligned information across the EU on the virus, detection, use of equipment, etc.
How is the Commission supporting the repatriation of EU nationals from China?
The European Commission has a 24/7 Emergency Response Coordination Centre that is coordinating repatriation flights with EU Member States.
The Commission provides funding to EU Member States to cover up to 75% of the transport costs of these repatriation flights via the EU Civil Protection Mechanism.
The EU Civil Protection Mechanism has facilitated the repatriation of 447 EU citizens from Wuhan, China. In late January, two French aircraft brought back 346 EU citizens, while Germany also conducted one repatriation flight, which brought back 101 EU citizens.
A third repatriation flight was organised by France, repatriating more than 70 EU citizens who were still in Wuhan.
The EU Civil Protection Mechanism also co-financed the last leg from London to the respective Member States of 95 EU citizens brought back on a UK repatriation flight.
Also under the EU Civil Protection Mechanism, Italy sent two planes for the repatriation of EU citizens quarantined on the Diamond Princess cruise that had been docked in Yokohama, Japan, since early February.
What is the EU doing to support China?
The European Commission coordinates the delivery of emergency medical supplies to China through the EU Civil Protection Mechanism.
As of 21 February, over 30.5 tonnes of personal protective equipment to China has been provided by France, Germany, Italy, Latvia and Estonia. The transport costs were co-financed by the EU Civil Protection Mechanism.
The first 12 tonnes came as an immediate first offer of assistance, via the first repatriation flights from France and Germany in late January.
On 14 February, Italy sent 1.5 tonnes of protective overalls and masks to the Chinese Red Cross in Beijing.
On 19 February, France sent a plane to Wuhan with a 20-tonne cargo of surgical masks, gloves, thermometers and disinfectant, which also included material from Latvia and Estonia.
On 23 February, an Austrian aircraft departed from Vienna with protective equipment which included masks, gloves, protective clothing and disinfectant.
The Commission stands ready to provide any further assistance to China.
The European Emergency Response Coordination Centre continues to reach out to Member States to map potential contributions of personal protective equipment that will be delivered to China in the near future.
How is the public health risk in Europe evaluated as regards COVID-19?
The European Centre for Disease Prevention and Control (ECDC) is monitoring the outbreak through epidemic intelligence activities, and provides risk assessments to guide EU Member States and the European Commission in their response activities. The ECDC is in continuous contact with the European Commission, the public health authorities in the EU Member States, China and other countries and the World Health Organization for the assessment of this outbreak. ECDC also publishes daily summaries and risk assessments for EU citizens.
What EU-funded research is ongoing on COVID-19?
On 31 January, the Commission launched a request for expressions of interest for research proposals on the novel coronavirus. A budget of €10 million is made available for research that will improve clinical care of patients infected with the virus, as well as the overall public health response. The Innovative Medicines Initiative (IMI) announced its plan for a fast-track call for proposals on the novel coronavirus to be launched in early March.
In addition, the EU already funds several ongoing research projects that have reoriented their focus to address the COVID-19 outbreak. For example, the PREPARE project ensures research preparedness of clinical treatment sites and the use of harmonised research protocols across Europe through their network of 3,000 hospitals and 900 laboratories in 42 countries. Another EU-funded project, the European Virus Archive GLOBAL (EVAg) has already made available more than 1,000 kits that support the diagnosis of the novel coronavirus, to 79 countries worldwide.
The Commission coordinates with the World Health Organization and other research funders to ensure that research gaps are covered. This happens mainly through the "Global research collaboration for infectious disease preparedness" (GloPID-R) network, the secretariat of which is EU funded. A global research and innovation forum was organised by the World Health Organization and GloPID-R on 11-12 February, to identify research priorities across 10 different thematic areas.
Are food products imported from China safe?
There has been no report of transmission of COVID-19 via food. Therefore, there is no evidence that food items imported into the European Union in accordance with the applicable animal and public health regulations governing imports from China pose a risk for the health of EU citizens in relation to COVID-19.
Moreover, due to the animal health situation in China, only a few products of animal origin are authorised for import into the EU from China, on the condition that they meet strict health requirements and have been subjected to controls.
Is there a vaccine available?
The Commission, with relevant EU agencies, is actively engaged in the arena of therapeutics and vaccine developments. At this stage, the Commission is focusing its funding efforts on research with a timely impact on the current public health emergency due to COVID-19, including on the development of diagnostics and therapeutics. This is in line with the Commission's emergency research funding of €10 million that was made available at the early stages of the outbreak. Vaccine development is addressed through CEPI (the Coalition for Epidemic Preparedness Innovation), an initiative the Commission contributes to.
Background
What is COVID-19?
COVID-19, previously named 2019-nCoV, was identified in China at the end of 2019 and is a new strain of coronavirus that has not been previously known in humans.
Where do Coronaviruses come from?
Coronaviruses are viruses that circulate among animals but some of them are also known to affect humans. After they have infected humans, transmission can continue between humans.
A wide range of animals is known to be the source of coronaviruses. For instance, the Middle East respiratory syndrome coronavirus (MERS-CoV) originated from camels and the Severe Acute Respiratory Syndrome (SARS) originated from civet cats.
What is the mode of transmission? How (easily) does it spread?
While animals are the source of the virus, COVID-19 is now spreading from one person to another (human-to-human transmission). There is currently not enough epidemiological information to determine how easily and sustainably this virus is spreading between people. It seems to be transmitted mainly via respiratory droplets that people sneeze, cough or exhale. The incubation period for COVID-19 (i.e. the time between exposure to the virus and the onset of symptoms) is currently estimated at five to six days, ranging up to 14 days.
While it is known that the virus can be transmitted when an infected individual has symptoms, there are still uncertainties regarding whether mild or asymptomatic cases can transmit the virus. If people with COVID-19 are tested and diagnosed in a timely manner and rigorous infection control measures are applied, the likelihood of sustained human-to-human transmission in community settings in the EU/EEA is low. Systematic implementation of infection prevention and control measures were effective in controlling SARS-CoV and MERS-CoV.
What are the symptoms of COVID-19?
From what we know so far, the virus can cause mild, flu-like symptoms such as
fever
cough
difficulty breathing
pain in the muscles and
tiredness.
More serious cases develop severe pneumonia, acute respiratory distress syndrome, sepsis and septic shock that can lead to the death of the patient. People with existing chronic conditions seem to be more vulnerable to severe illness.
Is there a treatment for the disease caused by COVID-19?
There is no specific treatment for this disease so the approach used to treat patients with coronavirus-related infections is to treat the clinical symptoms (e.g. fever). Supportive care (e.g. supportive therapy and monitoring, oxygen therapy, fluid management and antivirals) can be highly effective for those infected.
Is there a vaccine against COVID-19?
There are currently no vaccines against coronaviruses, including COVID-19. That is why it is very important to prevent infection or contain the further spread after an infection.
Canada lacks capacity to lead Haiti mission
Canada's top general said he was concerned that his country's armed forces, already stretched thin by support for Ukraine and NATO, do not have the capacity to lead a possible security mission to Haiti, informs Reuters.
Haiti's government and top United Nations officials have called for an international force to support Haitian police in their struggle against gangs, which have become the de facto authorities in parts of the country.
Canada over the past year has spent more than C$1 billion ($724 million) in military assistance to Ukraine. Now Canada is preparing to nearly double its presence in Latvia, which shares a border with Russia and Belarus. Ottawa announced new procurement for the mission.
"My concern is just our capacity as we rebuild, as we move to brigade level in Latvia," Chief of the Defence Staff Wayne Eyre told Reuters in his office in Ottawa on Wednesday. "There's only so much to go around. … It would be challenging." The armed forces are struggling with recruiting and donations to Ukraine have cut into some military stocks, Eyre said.
Officials in Ottawa say the United States has lobbied hard for Canada to take on the role, and President Joe Biden may carry that message again when he visits later this month.
Haitian gangs have expanded their territory since the 2021 assassination of President Jovenel Moise. The resulting violence has left much of the country off-limits to the government and led to routine gun battles with police.
Haiti has a long history of foreign military footprints on its soil, including a 1915 U.S. occupation that lasted 20 years, and more recent U.N. and U.S. troop deployments following political turmoil and natural disasters, some of which led to allegations of abuse.
Trudeau has repeatedly said a solution rests in the hands of Haitians, a position Eyre reiterated.
"The solution's got to come from the host nation itself," Eyre said. "They have to own the solution."
Canada has sent armored vehicles to Haitian police, and it has two small ships patrolling the coast. It has also sanctioned several former politicians and gang leaders.
Canada's military is "actively planning" expanding to brigade strength in the North Atlantic Treaty Organization's defense mission in Latvia, called Operation Reassurance, which it leads, Eyre said.
That will mean participation of about 2,000 Canadian soldiers, alongside those from other countries, Eyre said, up from its current deployment of 700 to 1,000.
WP: Ukraine short of skilled troops and munitions as losses, pessimism grow
The quality of Ukraine's military force, once considered a substantial advantage over Russia, has been degraded by a year of casualties that have taken many of the most experienced fighters off the battlefield, leading some Ukrainian officials to question Kyiv's readiness to mount a much-anticipated spring offensive, writes 'Washington Post'.
U.S. and European officials have estimated that as many as 120,000 Ukrainian soldiers have been killed or wounded since the start of Russia's special military operation early last year. Ukraine keeps its running casualty numbers secret, even from its staunchest Western supporters.
Statistics aside, an influx of inexperienced draftees, brought in to plug the losses, has changed the profile of the Ukrainian force, which is also suffering from basic shortages of ammunition, including artillery shells and mortar bombs, according to military personnel in the field.
Such grim assessments have spread a palpable, if mostly unspoken, pessimism from the front lines to the corridors of power in Kyiv, the capital.
An inability by Ukraine to execute a much-hyped counteroffensive would fuel new criticism that the United States and its European allies waited too long, until the force had already deteriorated, to deepen training programs and provide armored
One senior Ukrainian government official, who spoke on the condition of anonymity to be candid, called the number of tanks promised by the West a "symbolic" amount. Others privately voiced pessimism that promised supplies would even reach the battlefield in time.
"We don't have the people or weapons," the senior official added. "And you know the ratio: When you're on the offensive, you lose twice or three times as many people. We can't afford to lose that many people."
Ukraine has also faced an acute shortage of artillery shells, which Washington and its allies have scrambled to address, with discussions about how to shore up Ukrainian stocks dominating daily meetings on the war at the White House National Security Council. Washington's efforts have kept Ukraine fighting, but use rates are very high, and scarcity persists.
A German official, speaking on the condition of anonymity to be candid, said that Berlin estimates Ukrainian casualties, including dead and wounded, are as high as 120,000. "They don't share the information with us because they don't trust us," the official said.
The stakes for Ukraine in the coming months are particularly high, as Western countries aiding Kyiv look to see whether Ukrainian forces can once again seize the initiative and reclaim more territory from Russian control.
Ukraine has lost many of its junior officers who received U.S. training over the past nine years, the Ukrainian official said. Now, the official said, those forces must be replaced – "a lot of them are killed."
US Defense Secretary Lloyd Austin remains laser-focused on ensuring that Ukraine is receiving the training it needs for the current fight. The United States is "working around-the-clock" to fulfill Ukraine's security needs, in addition to investing billions of dollars to produce and procure artillery ammunition.
Britain is also training Ukrainian recruits, including about 10,000 last year, with another 20,000 expected this year.
The European Union has said it will train 30,000 Ukrainians in 2023.
U.S. officials said they expect Ukraine's offensive to start in late April or early May, and they are acutely aware of the urgency of supplying Kyiv because a drawn-out war could favor Russia.
POLITICO: The U.S.-Ukraine war unity is slowly cracking apart
More than a year into the war, there are growing differences behind the scenes between Washington and Kyiv on war aims, and potential flashpoints loom on how, and when, the conflict will end, writes POLITICO.
Publicly, there has been little separation between Biden and Ukrainian President Volodymyr Zelenskyy, an alliance on full display last month when the American president made his covert, dramatic visit to Kyiv.
But based on conversations with 10 officials, lawmakers and experts, new points of tension are emerging:
– the sabotage of a natural gas pipeline on the floor of the Atlantic Ocean;
– the brutal, draining defense of a strategically unimportant Ukrainian city;
– a plan to fight for a region where Russian forces have been entrenched for nearly a decade.
Senior administration officials maintain that unity between Washington and Kyiv is tight. But the fractures that have appeared are making it harder to credibly claim there's little daylight between the U.S. and Ukraine as sunbeams streak through the cracks.
Meanwhile, an assessment by U.S. intelligence suggested that a "pro-Ukraine group" was responsible for the destruction of the Nord Stream natural gas pipelines last fall, shedding light on a great mystery. The new intelligence, first reported by The New York Times, was short on details but appeared to knock down a theory that Moscow was responsible for sabotaging the pipelines that delivered Russian gas to Europe.
Intelligence analysts do not believe Zelenskyy or his aides were involved in the sabotage, but the Biden administration has signaled to Kyiv that certain acts of violence outside of Ukraine's borders will not be tolerated.
There has also been, at times, frustration about Washington's delivery of weapons to Ukraine. The United States has, by far, sent the most weapons and equipment to the front, but Kyiv has always looked ahead for the next set of supplies.
Though Biden has pledged steadfast support, and the coffers remain open for now, the U.S. has been clear with Kyiv that it cannot fund Ukraine indefinitely at this level. Though backing Ukraine has largely been a bipartisan effort, a small but growing number of Republicans have begun to voice skepticism about the use of American treasure to support Kyiv without an end in sight to a distant war.
Among those who have expressed doubt about support for the long haul is House Speaker Kevin McCarthy, who has said that the U.S. would not offer a "blank check" to Ukraine and rejected Zelenskyy's invitation to travel to Kyiv and learn about the realities of war.
For now, Biden continued to stick to his refrain that the United States will leave all decisions about war and peace to Zelenskky. But whispers have begun across Washington as to how tenable that will be as the war grinds on — and another presidential election looms, writes POLITICO.